3 takeaways from Knights' loss: Script repeats as slide continues
Updated January 27, 2023 - 8:13 pm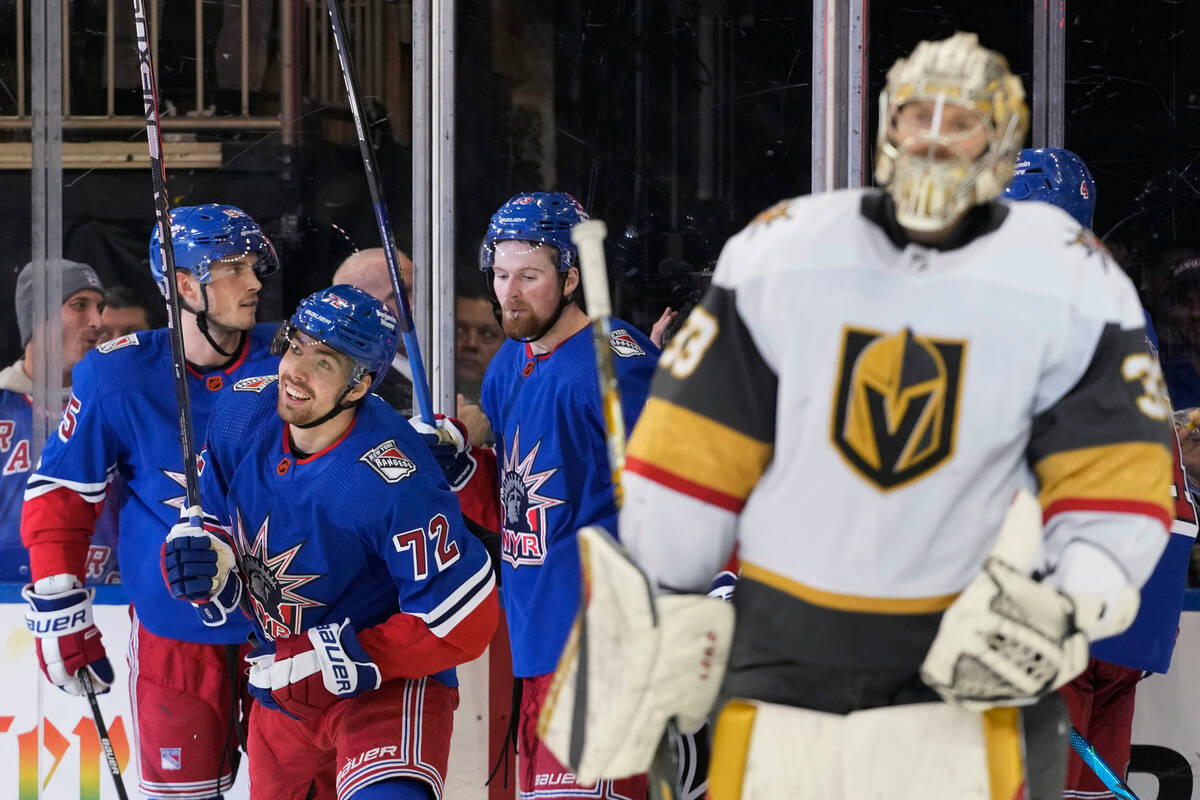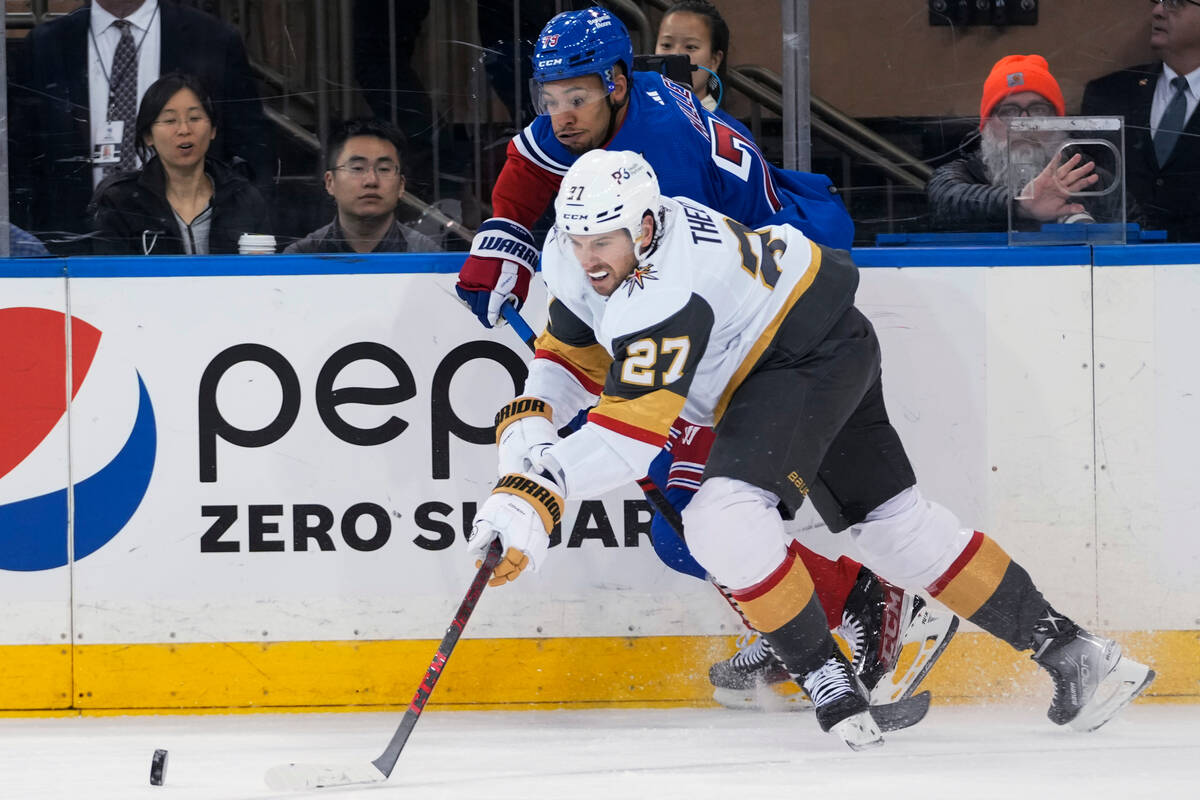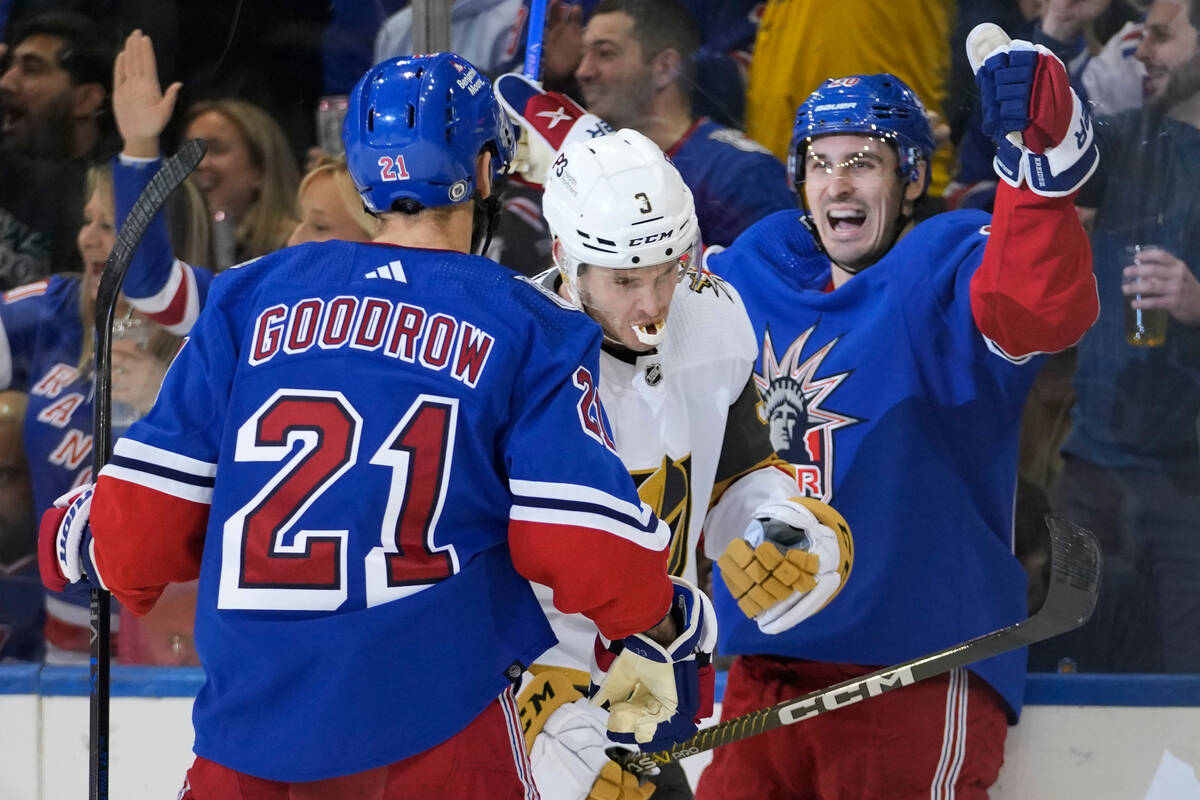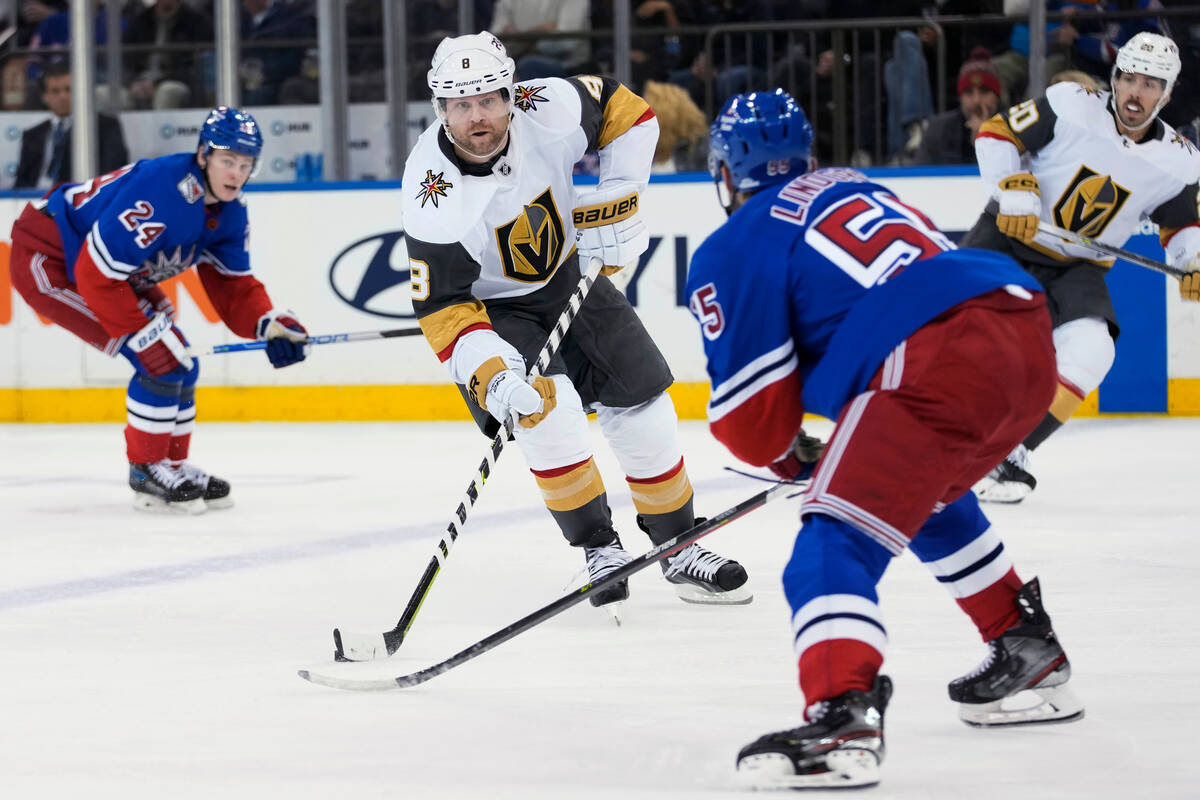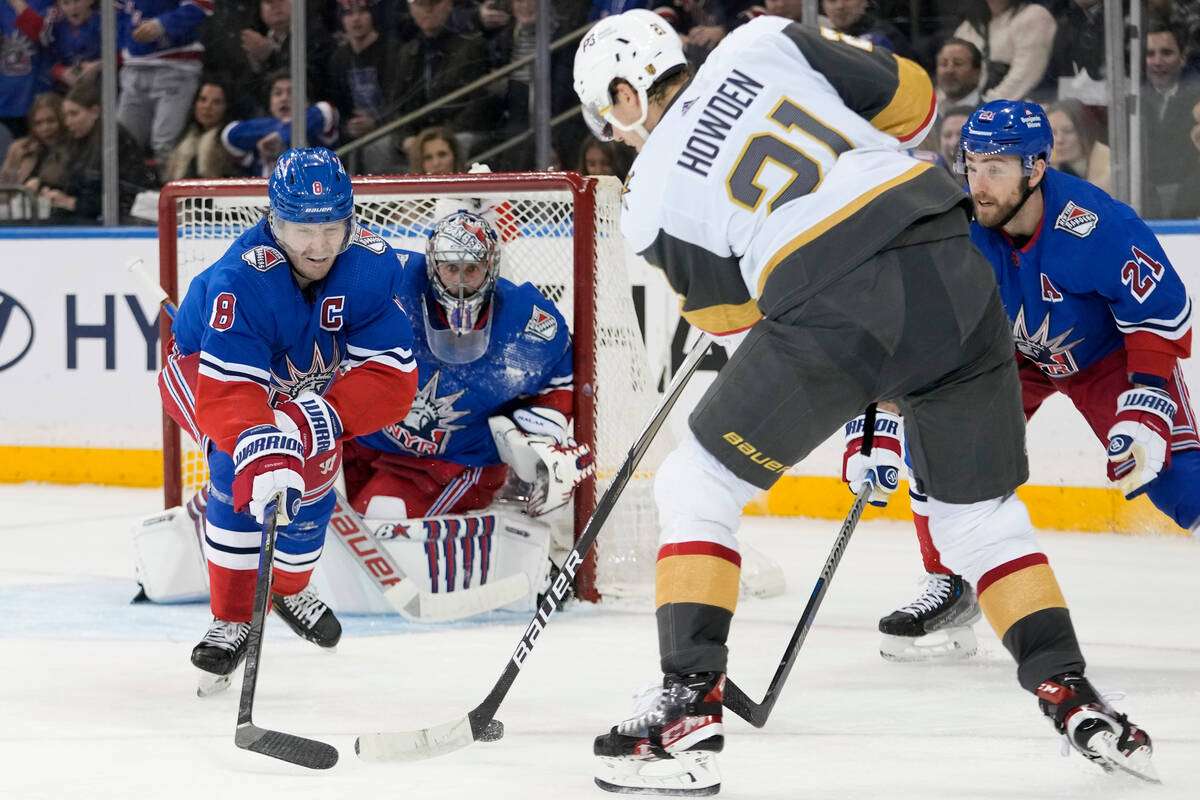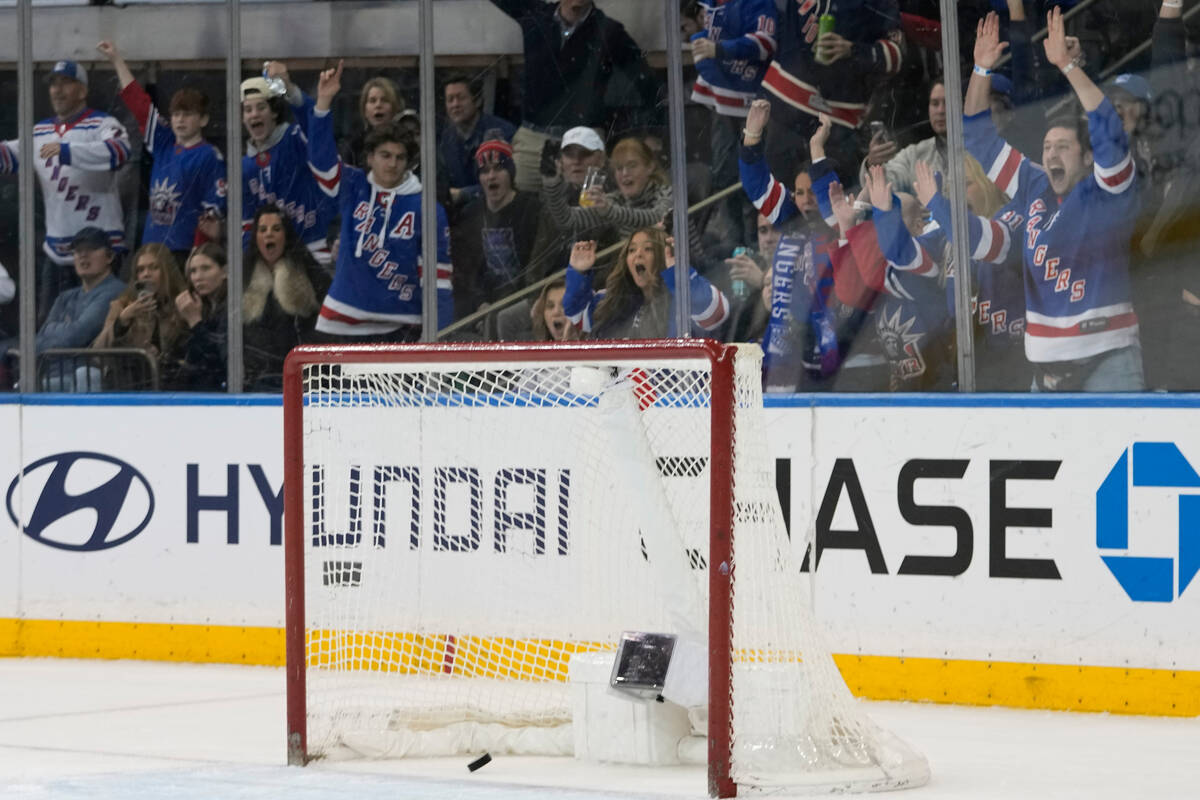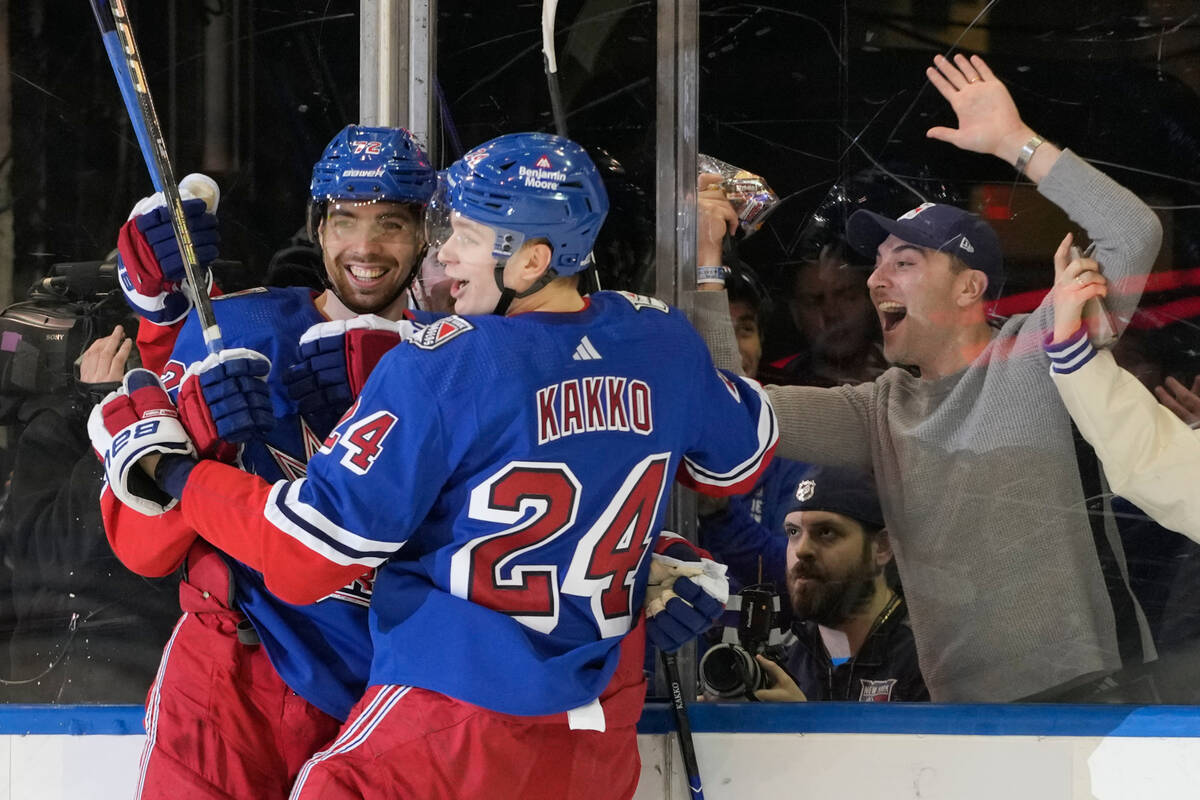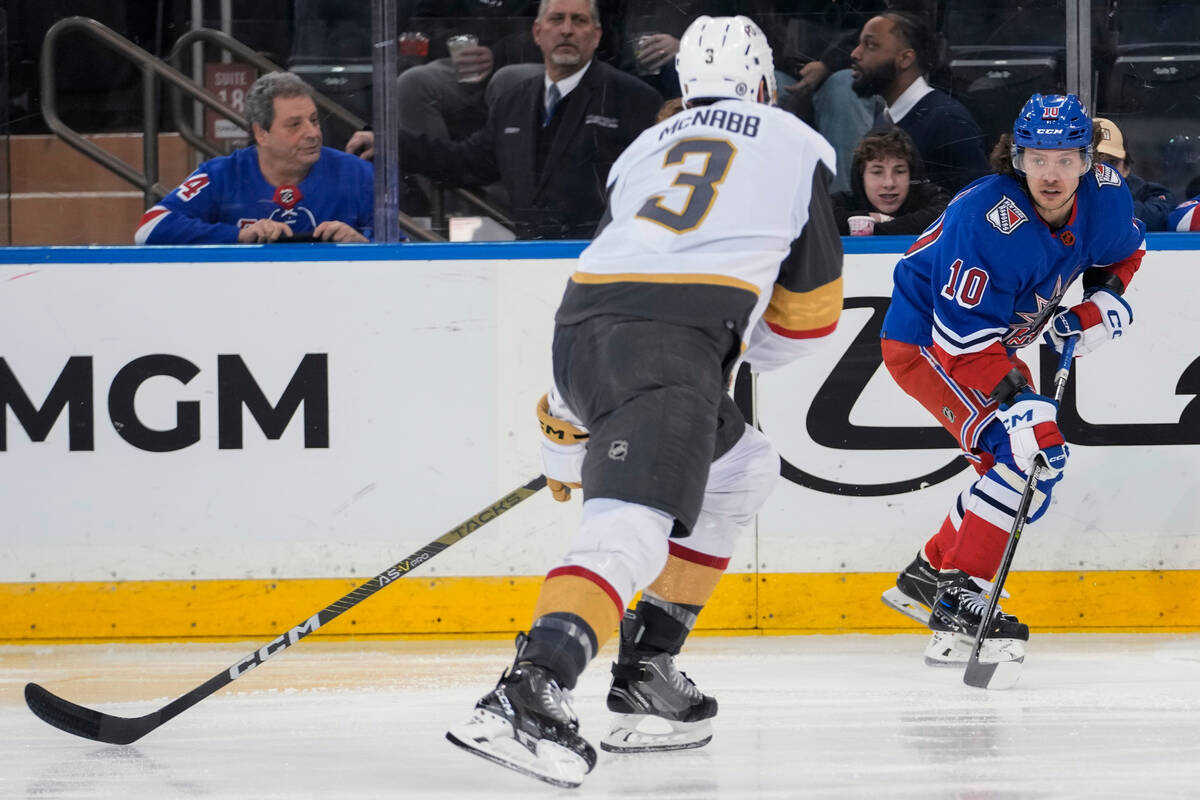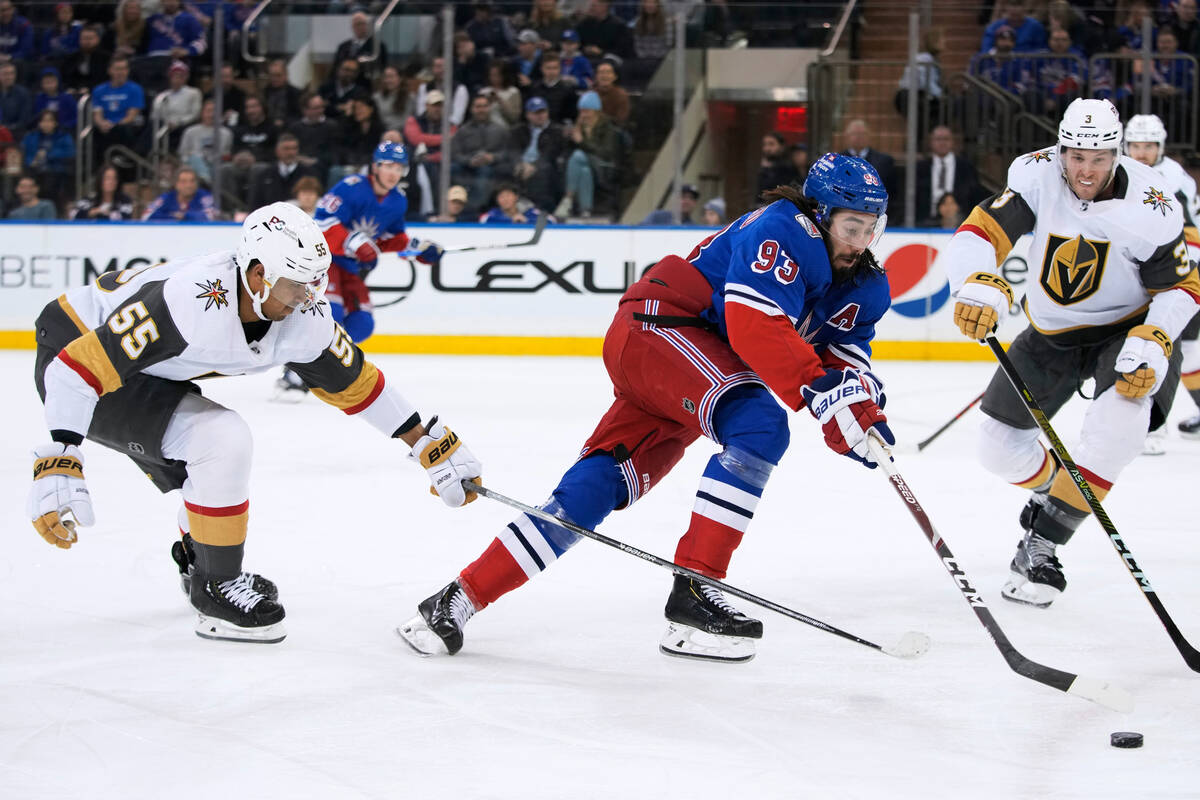 Deja vu doesn't even begin to describe it.
The Golden Knights seem to be replaying the same script on different days during their recent skid before the All-Star break. They fall behind. They struggle to score. They get chances to turn things around, but can't convert.
Nothing changed Friday at Madison Square Garden.
The New York Rangers played their part perfectly in a 4-1 win against the Knights. They rode an early lead and a stellar performance from backup goaltender Jaroslav Halak to sweep the season series.
The Knights fell to 1-5-1 in their last seven games and dropped to third place in the Pacific Division. Their last game before the break comes at 4:30 p.m. Saturday against the New York Islanders.
"The message was the same as it was after the first period: 'You've got to be sick of frickin' losing at some point,'" coach Bruce Cassidy said. "We're a veteran group. Guys got to push each other now. Get a little more 'Let's do whatever it takes to get a win here.'"
It was hard to be surprised with how Friday's game went down.
The Knights, despite playing well in the first period, fell behind 1-0 for the eighth time in nine games when left wing Chris Kreider scored with 3:52 remaining. Center Vincent Trocheck made it 2-0 only 3:09 later.
The Knights, similar to their recent games, couldn't score enough to overcome the early deficit. They were held to two goals or fewer for the fifth time in six games.
Their top forwards stayed cold without injured captain Mark Stone. Left wing Reilly Smith's goal drought extended to 11 games. Center Chandler Stephenson's reached nine, right wing Jonathan Marchessault's eight and center Jack Eichel's seven.
The power play went 0-for-2 to drop to 1-for-14 over the Knights' last seven games.
"I think we've got to get inside (more), and everybody, it doesn't matter who it is, who you're playing with, if it's your turn to get inside or drive the net or get in front of the net, you've got to do it," Marchessault said. "Winning hurts sometimes, and we've got to find a way."
The Knights did get one goal Friday from right wing Phil Kessel 4:57 into the second period on a crafty shot from below the goal line. That made the score 2-1, but they never tied it up.
Halak stopped great looks from left wing Paul Cotter and right wing Keegan Kolesar as part of his 34-save night. Left wing William Carrier had a chance from 9 feet away he sent wide.
The Rangers pulled away with the Knights unable to finish. Center Filip Chytil scored on a seemingly harmless play when he lost control of the puck in the offensive zone, swiped at it with his backhand and bounced it off defenseman Shea Theodore's skate. It went into the net to put New York up 3-1 with 5:40 remaining.
Right wing Jimmy Vesey added an empty-net goal from 151 feet away to seal the Rangers' win.
The Knights are now 0-2-1 on this road trip with one game left before the break. It's their last chance to change things up, or else they'll be forced to sit with the slide for nine days.
"That's the biggest concern I have is, 'Where's the urgency in that room right now to get out of this?'" Cassidy said. "I guess we'll find out again tomorrow."
Here are three takeaways from the loss:
1. Carrier, Theodore return
Carrier and Theodore were activated off injured reserve Friday and jumped back in the lineup.
Carrier, who missed the last five games with an upper-body injury, got an assist on Kessel's goal. He was still thinking about the chance he missed after the game, however.
"I had one on my stick there at the end," Carrier said. "It could've been easily a 2-2 game. Just gotta bury those."
Theodore, who was out the previous 20 games with a lower-body injury, played 22:14 in his first game back, the second-highest total on the team.
2. Major milestones
Kessel's goal was his 408th in the NHL, moving him into the top 100 of the all-time leaderboard.
The 35-year-old is tied with Patrik Elias and Ray Ferraro for 99th.
Marchessault and center William Karlsson had something to celebrate as well. They played their 400th games with the Knights, tied for the most in franchise history.
3. Hill's performance
Knights goaltender Adin Hill made 36 saves but fell to 10-5-1 this season.
Hill's main issue against the Rangers wasn't stopping the puck. It was moving it.
Hill had a giveaway in his own zone 21 seconds before New York's second goal. He also turned the puck over to left wing Artemi Panarin with 5:27 remaining, but Panarin's shot hit the post.
Contact Ben Gotz at bgotz@reviewjournal.com. Follow @BenSGotz on Twitter.
Up next
■ Who: Golden Knights at Islanders
■ When: 4:30 p.m. Saturday
■ Where: UBS Arena, Elmont, New York
■ TV: AT&T SportsNet
■ Radio: KKGK (98.9 FM, 1340 AM)
■ Line: Islanders -110; total 6