Golden Knights' All-Stars get skills competition assignments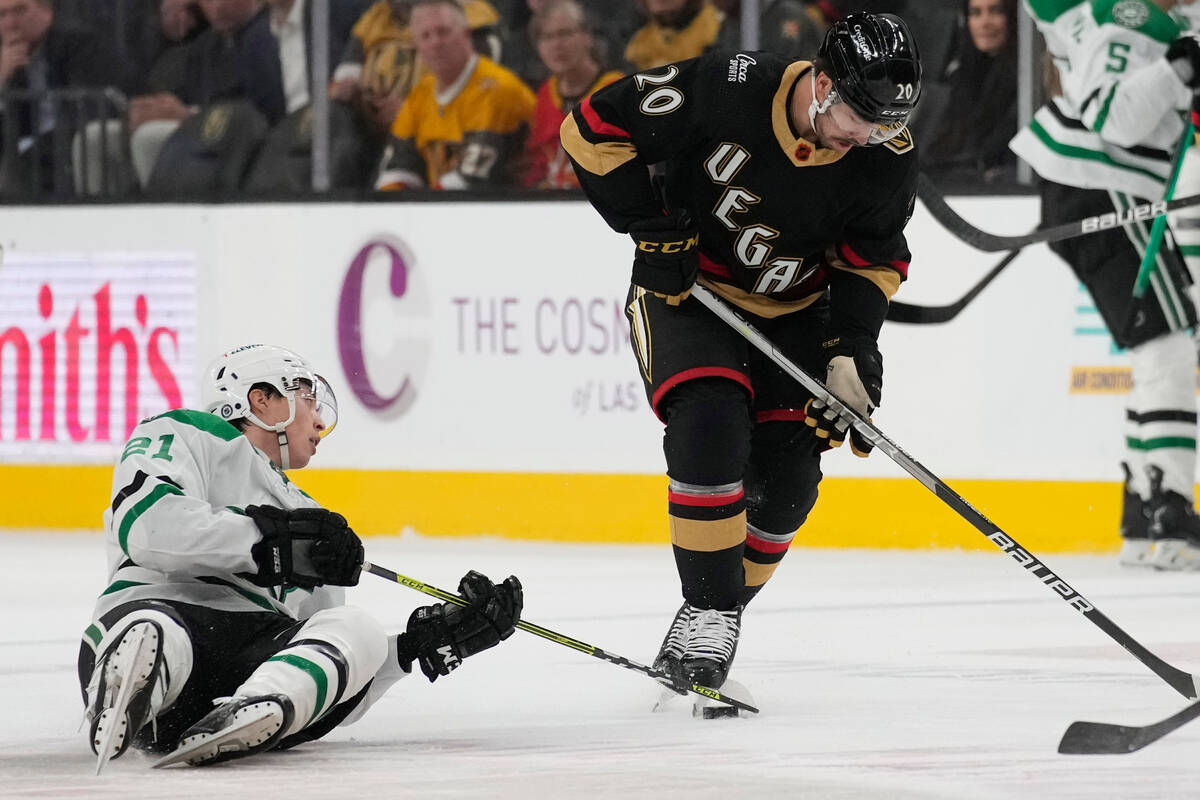 Center Chandler Stephenson is one of the Golden Knights' top skaters. By Friday night, he could be crowned the best in the NHL.
Stephenson will compete in the fastest skater competition at the NHL All-Star skills competition at 4 p.m. Friday in Sunrise, Florida. Goaltender Logan Thompson will take part in the new "Tendy Tandem."
Stephenson, in his first All-Star Weekend, will face Detroit's Dylan Larkin, Minnesota's Kirill Kaprizov, Colorado's Cale Makar and Carolina's Andrei Svechnikov.
Participants do one lap around the rink, then the top two square off in a final round. Larkin won the event in 2016.
Thompson is paired with Edmonton's Stuart Skinner for the "Tendy Tandem." They will compete against the two goalies from the Central Division — Winnipeg's Connor Hellebuyck and Nashville's Juuse Saros.
One goaltender will shoot at a net with a hole for the puck and a target. Depending on what they hit or whether they miss, an opposing goaltender from the other division will have to stop a three-on-zero, a two-on-zero or a breakaway. A save is worth points, with stopping larger odd-man rushes worth more.
Play continues until all goaltenders have had a chance to shoot and stop pucks.
Contact Ben Gotz at bgotz@reviewjournal.com. Follow @BenSGotz on Twitter.