Golden Knights rally for win over Avs, cut deficit to 2-1
Updated June 5, 2021 - 12:15 am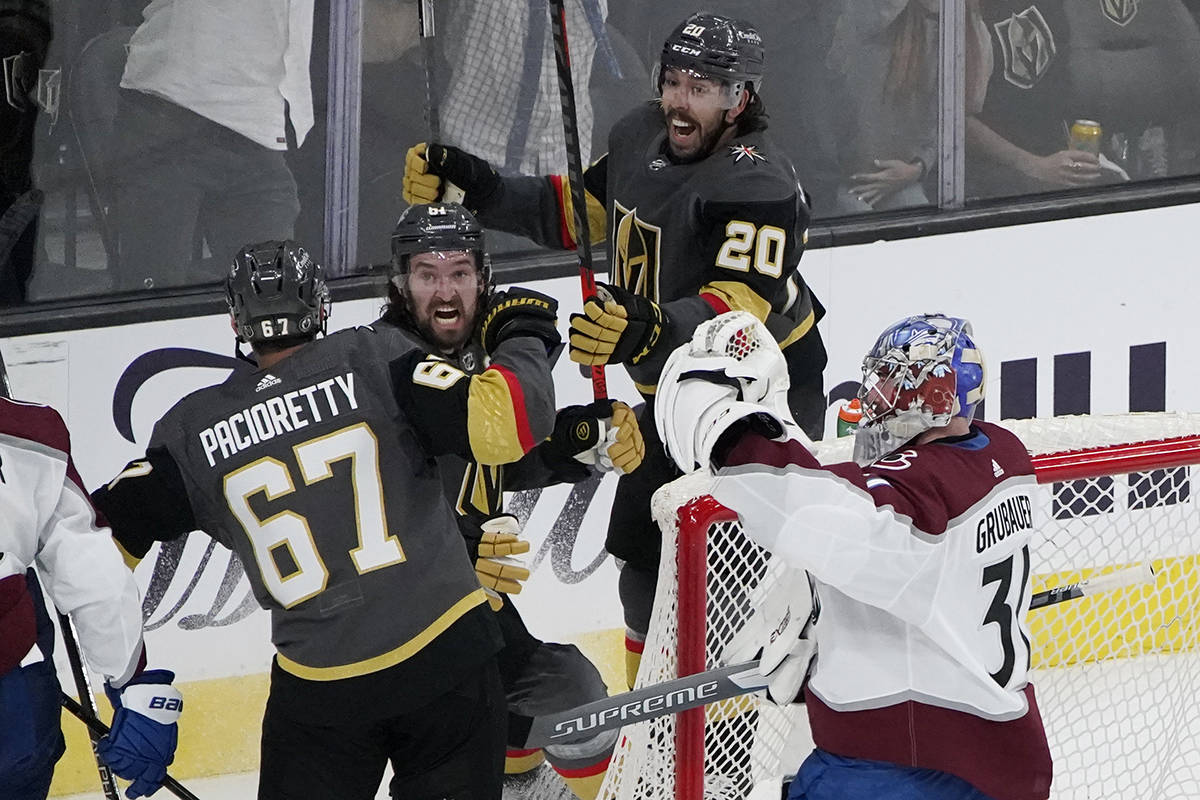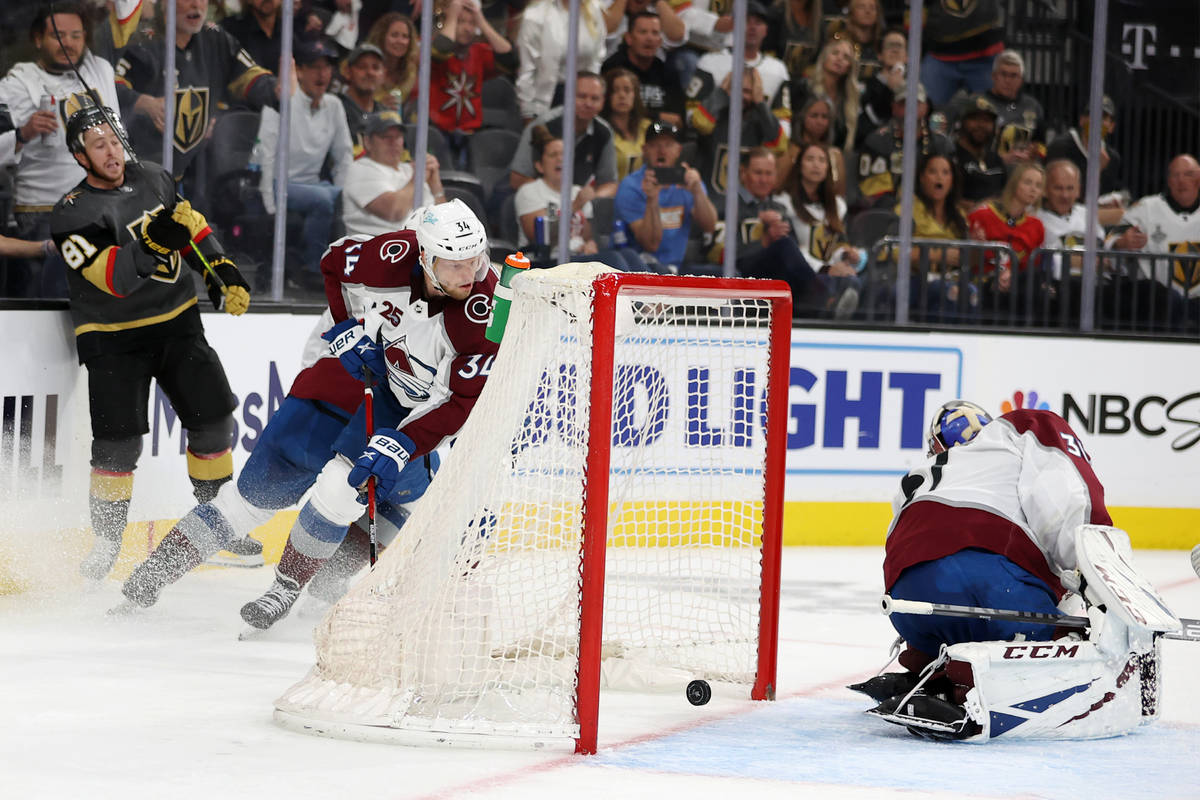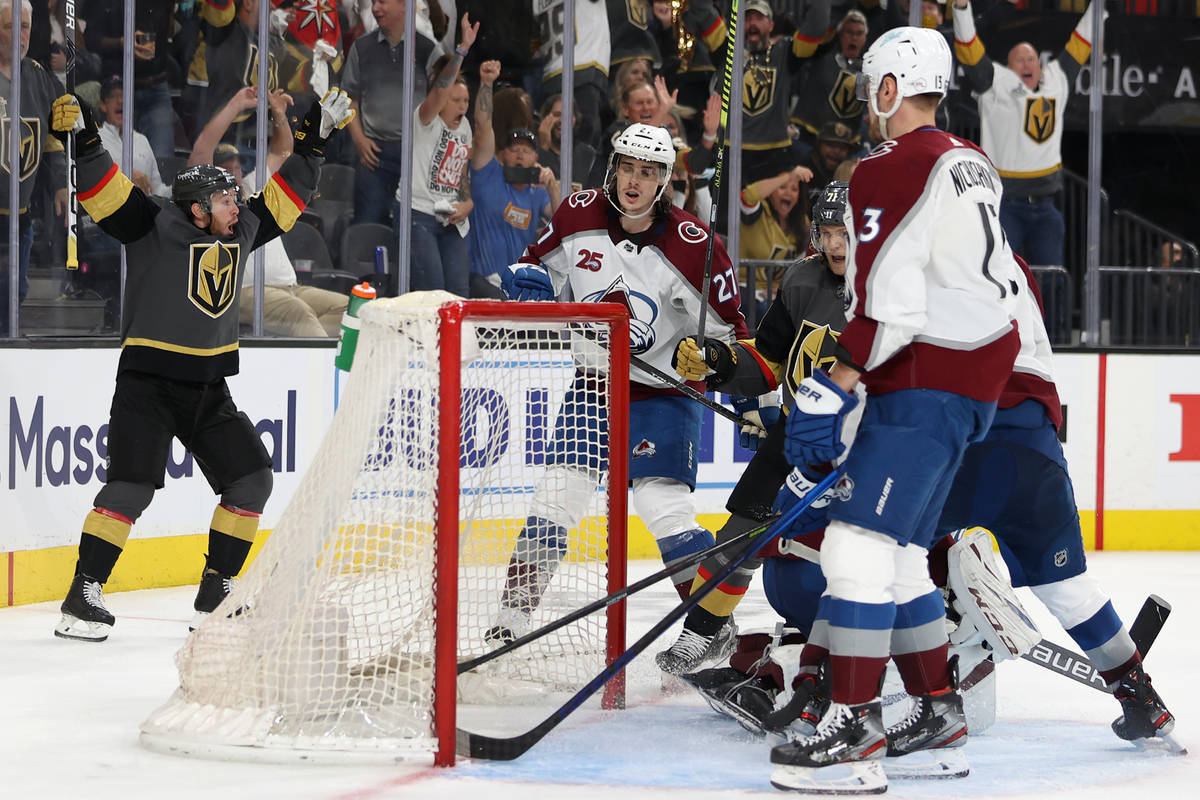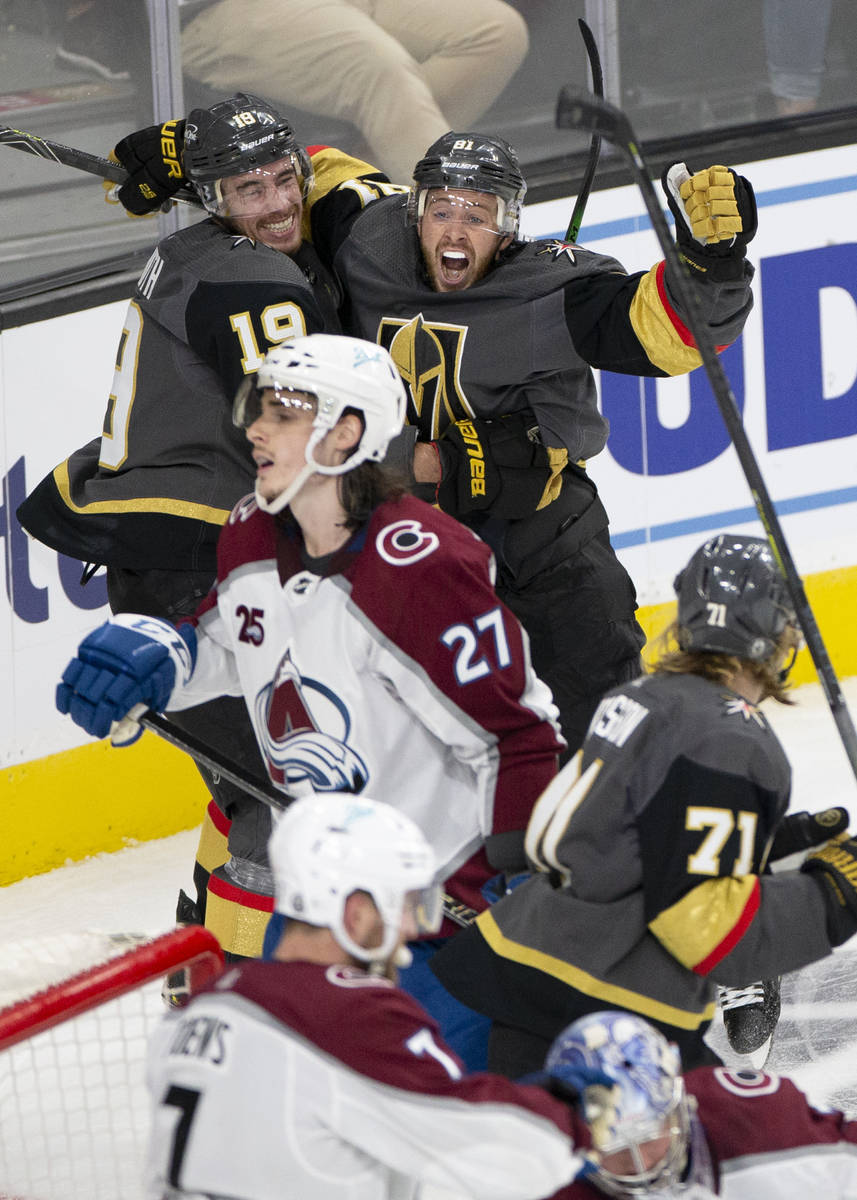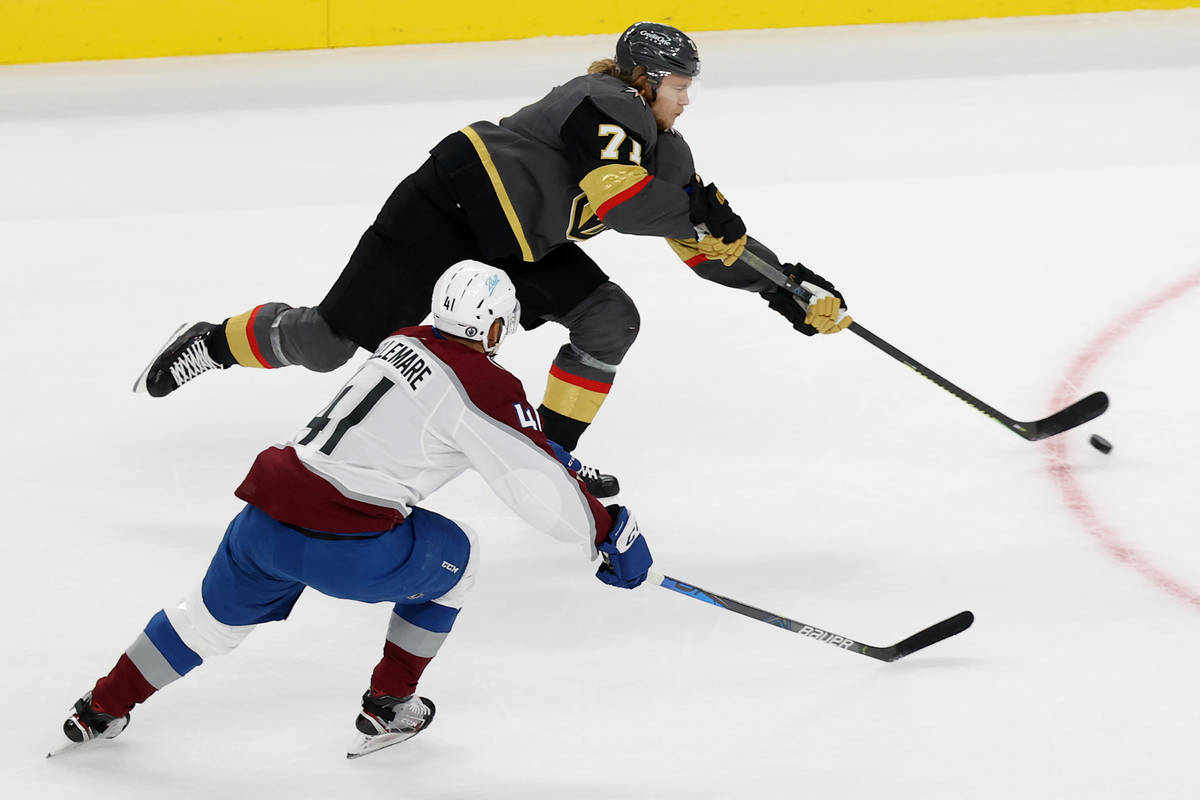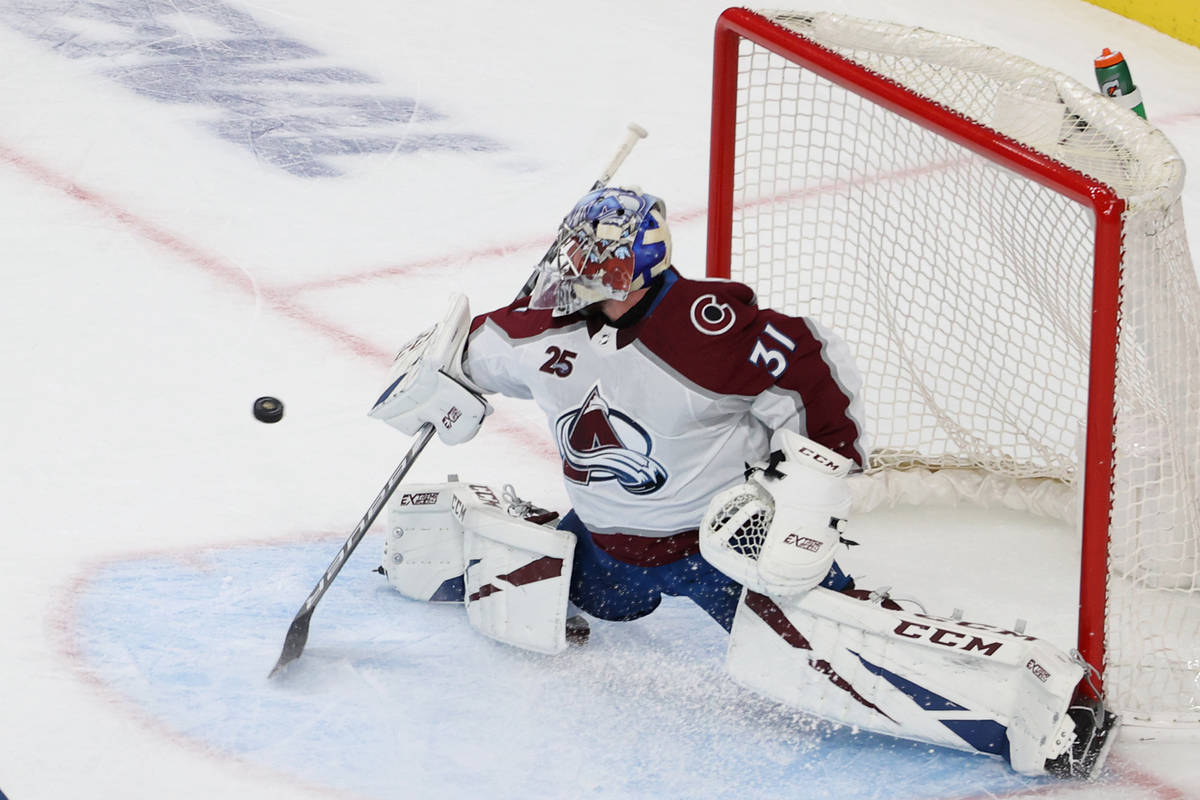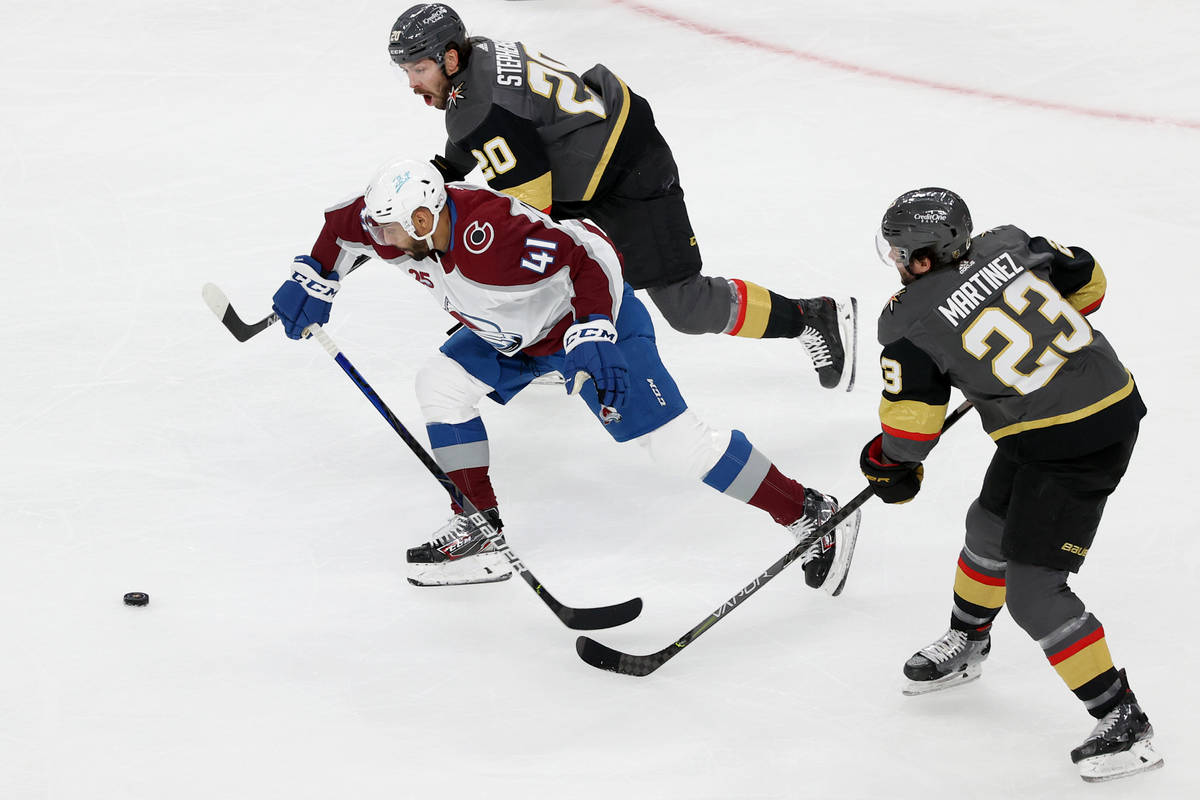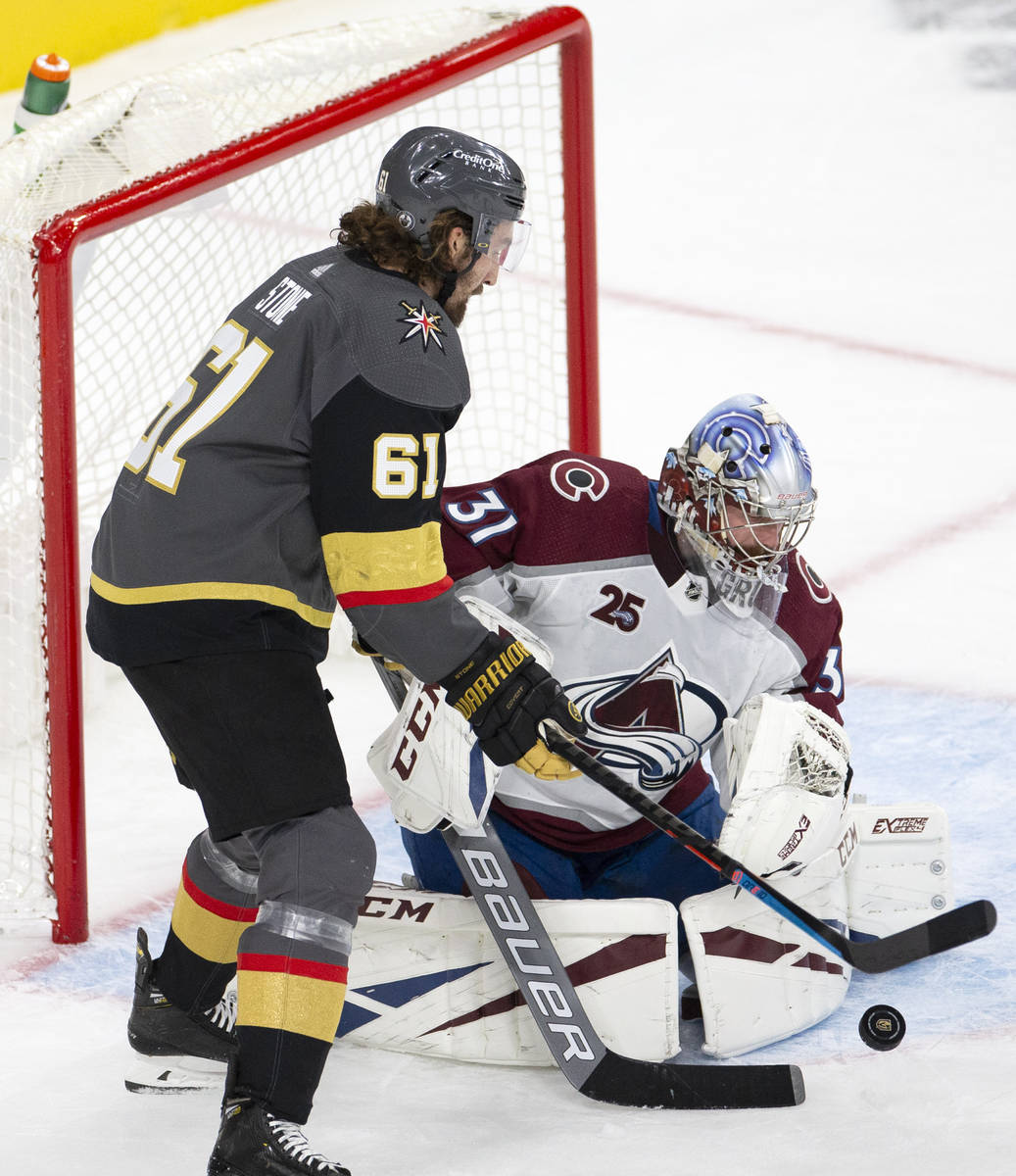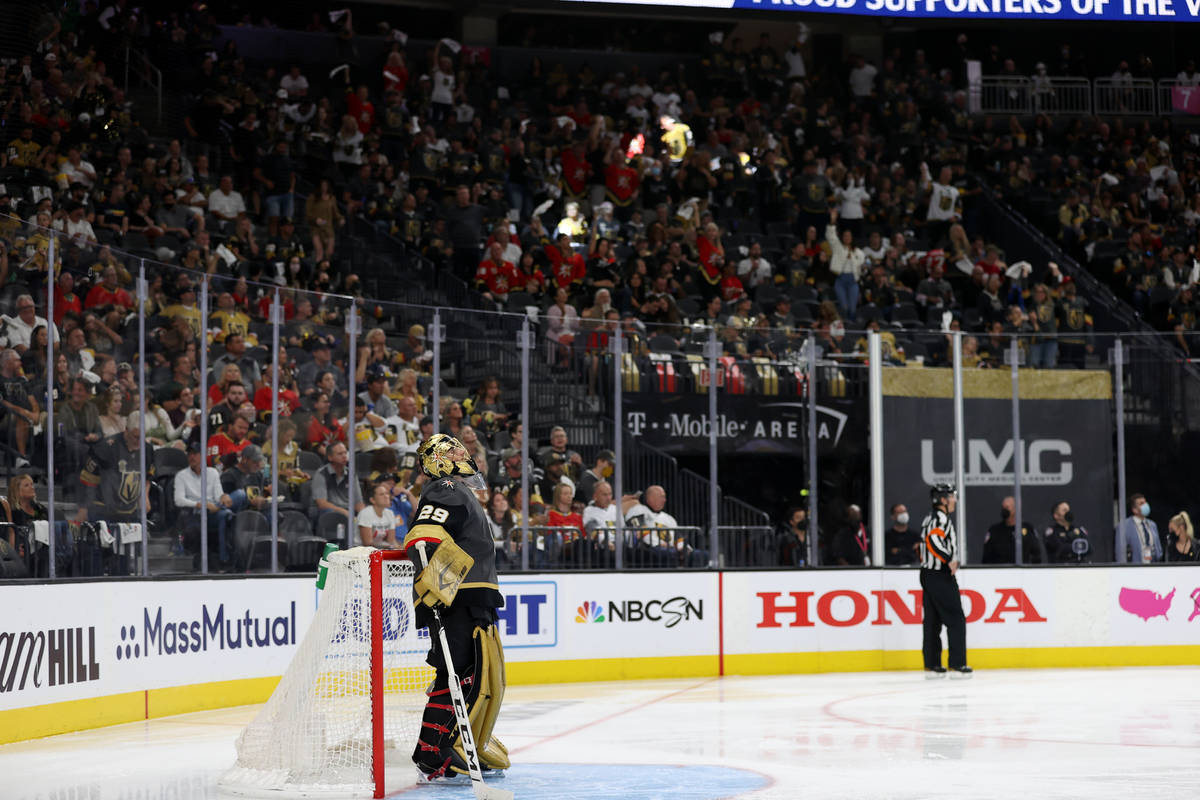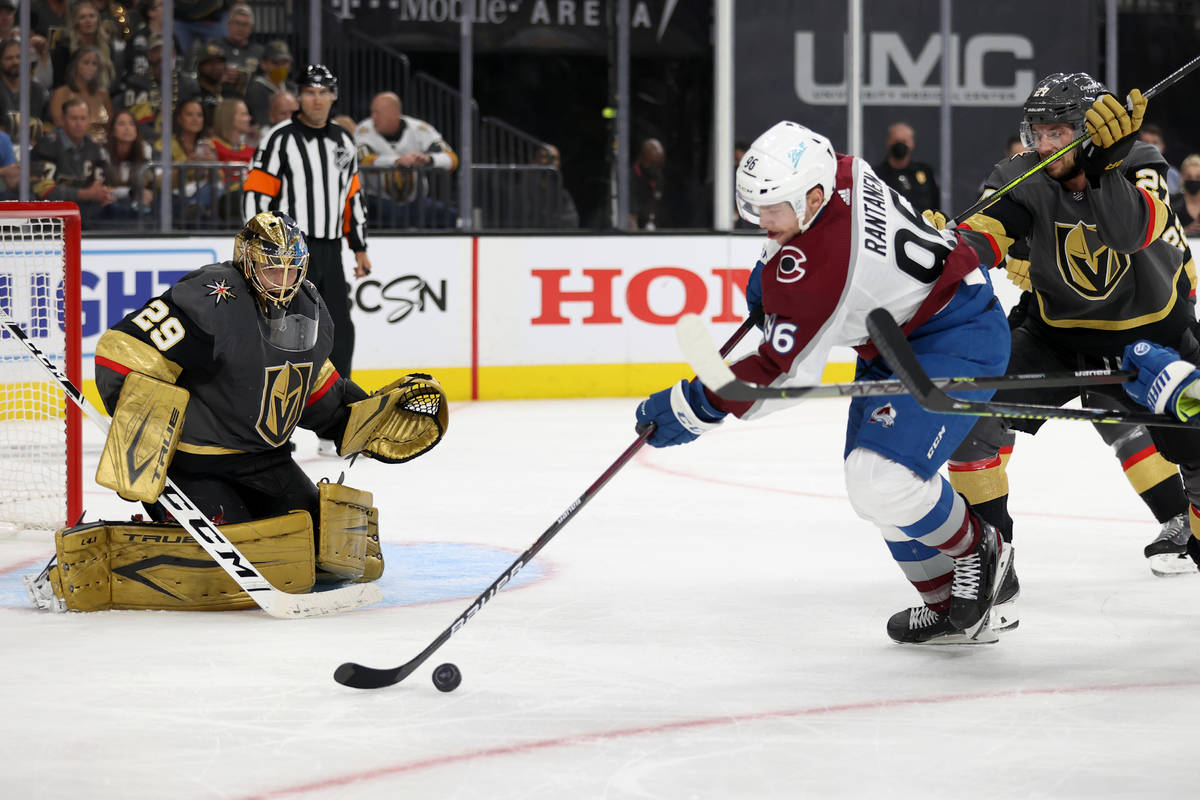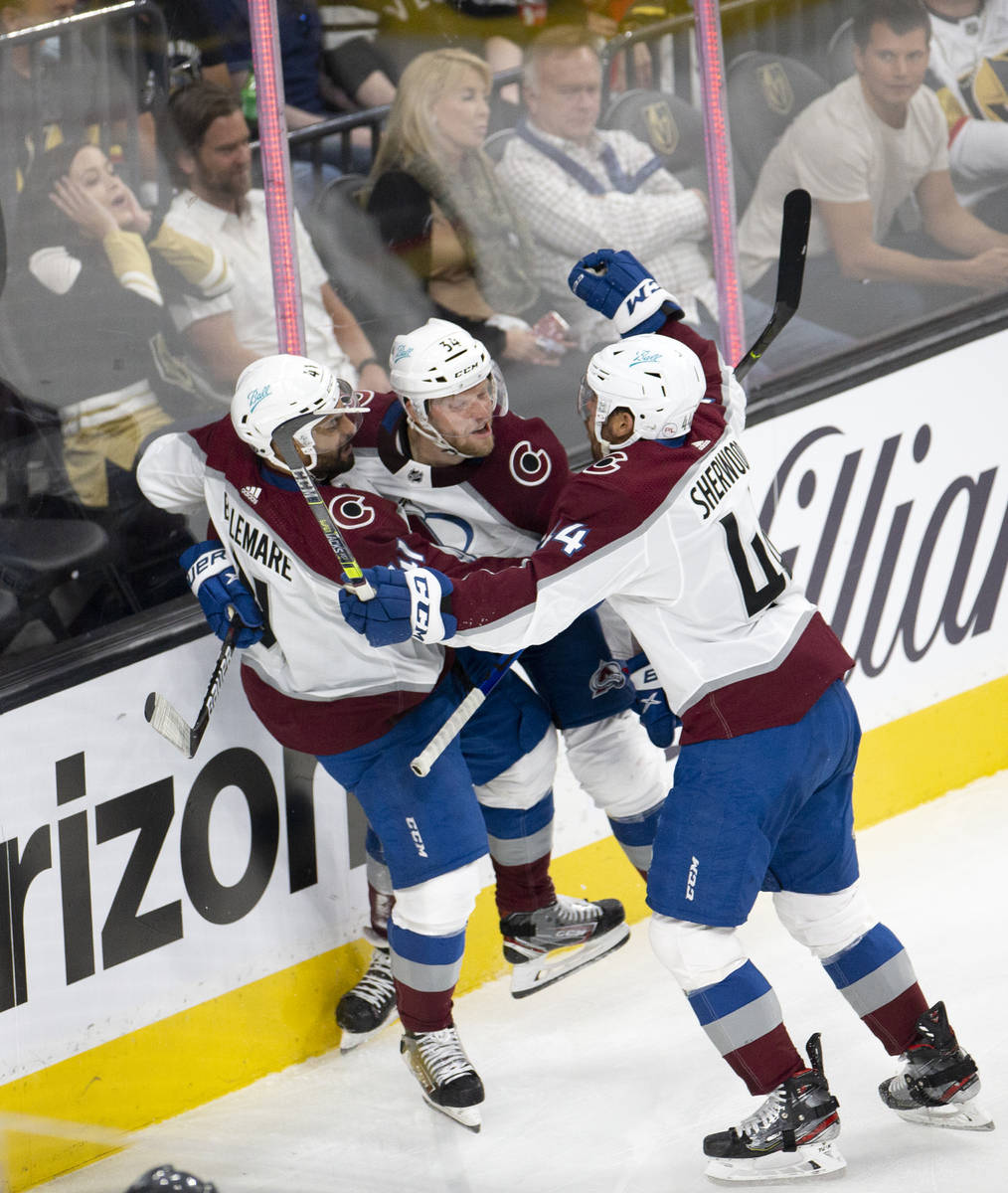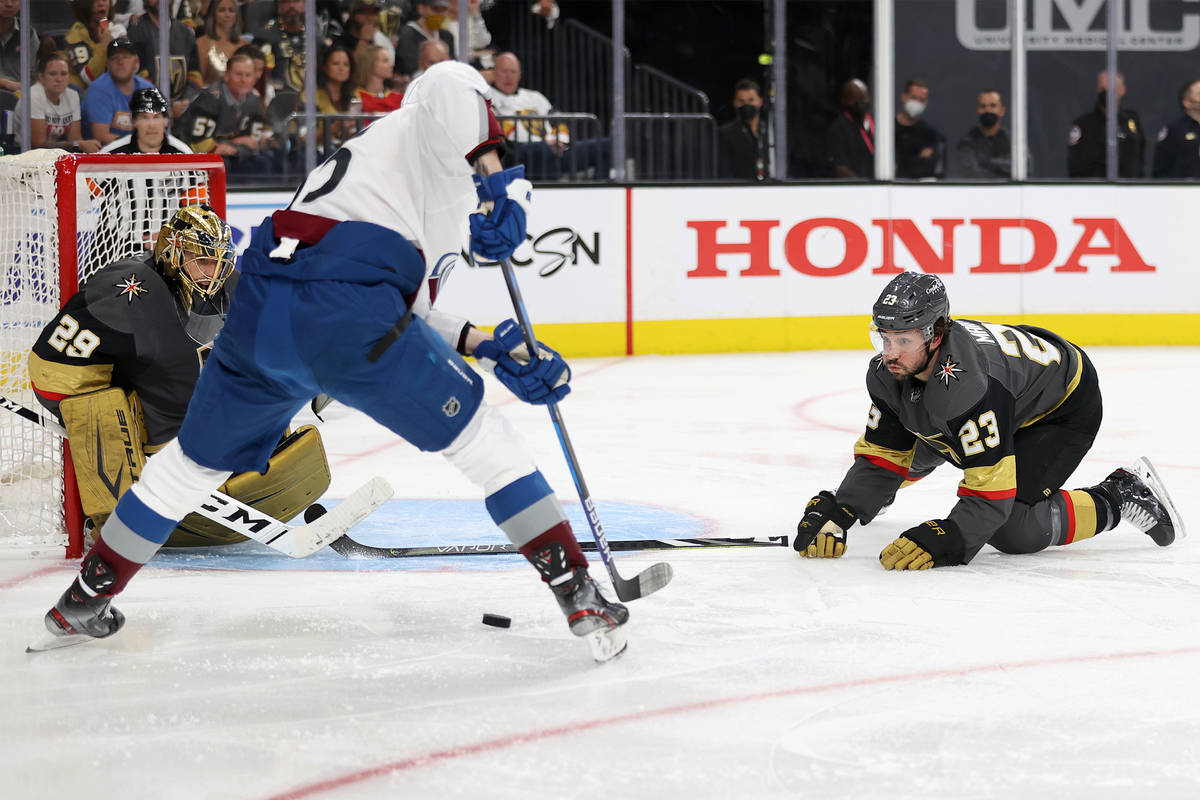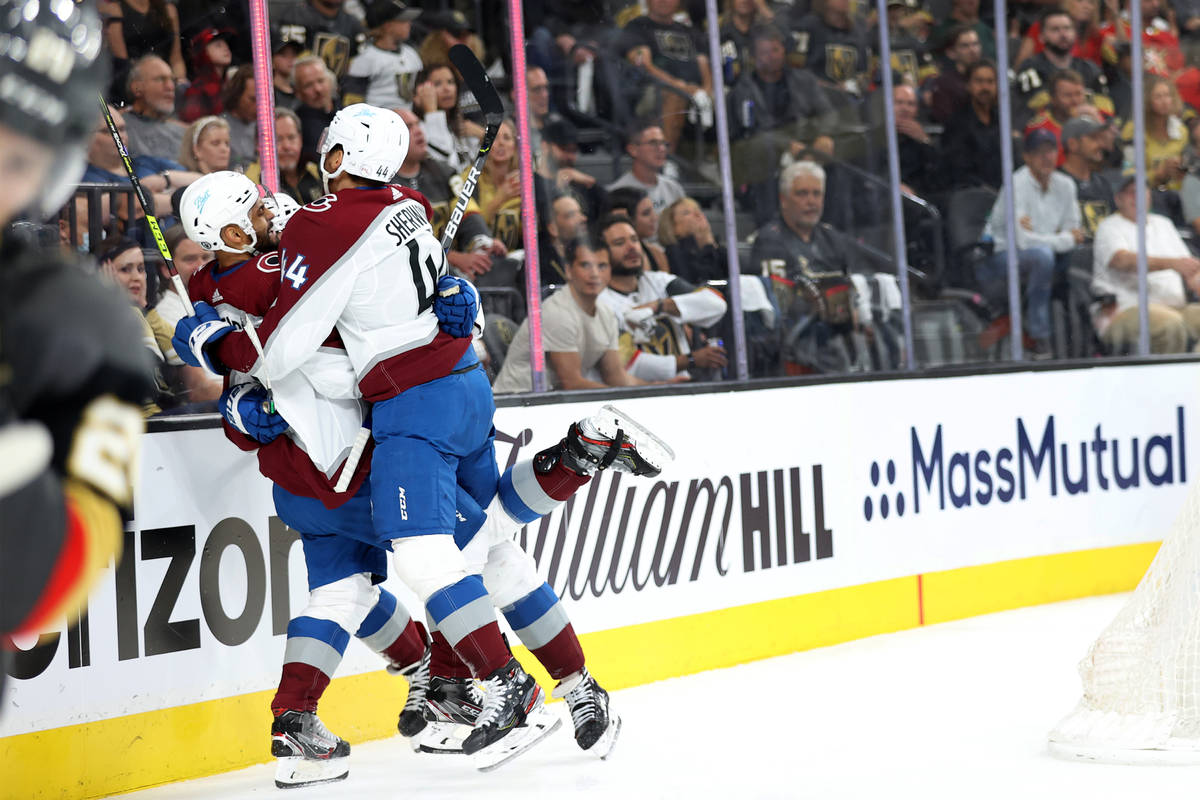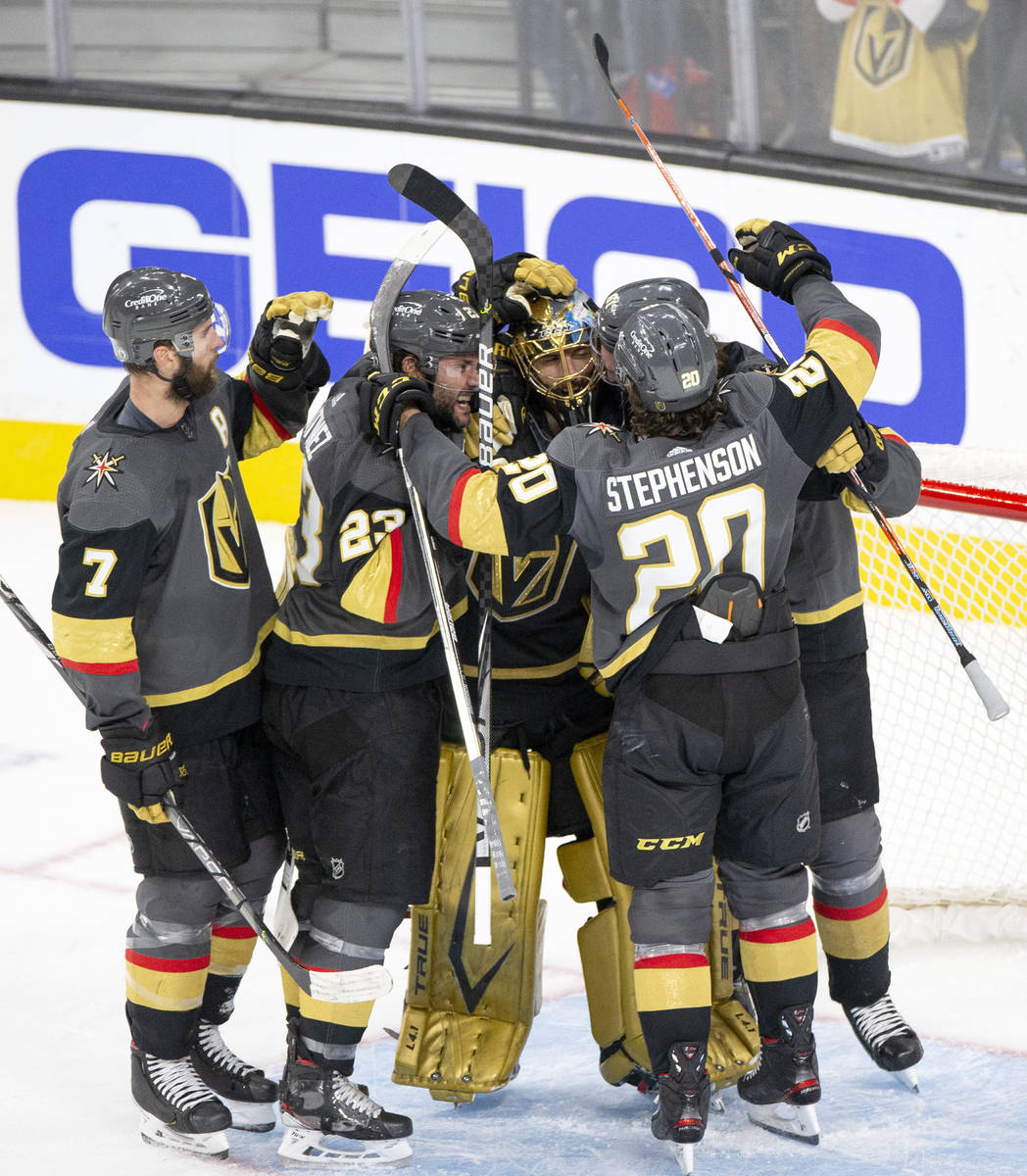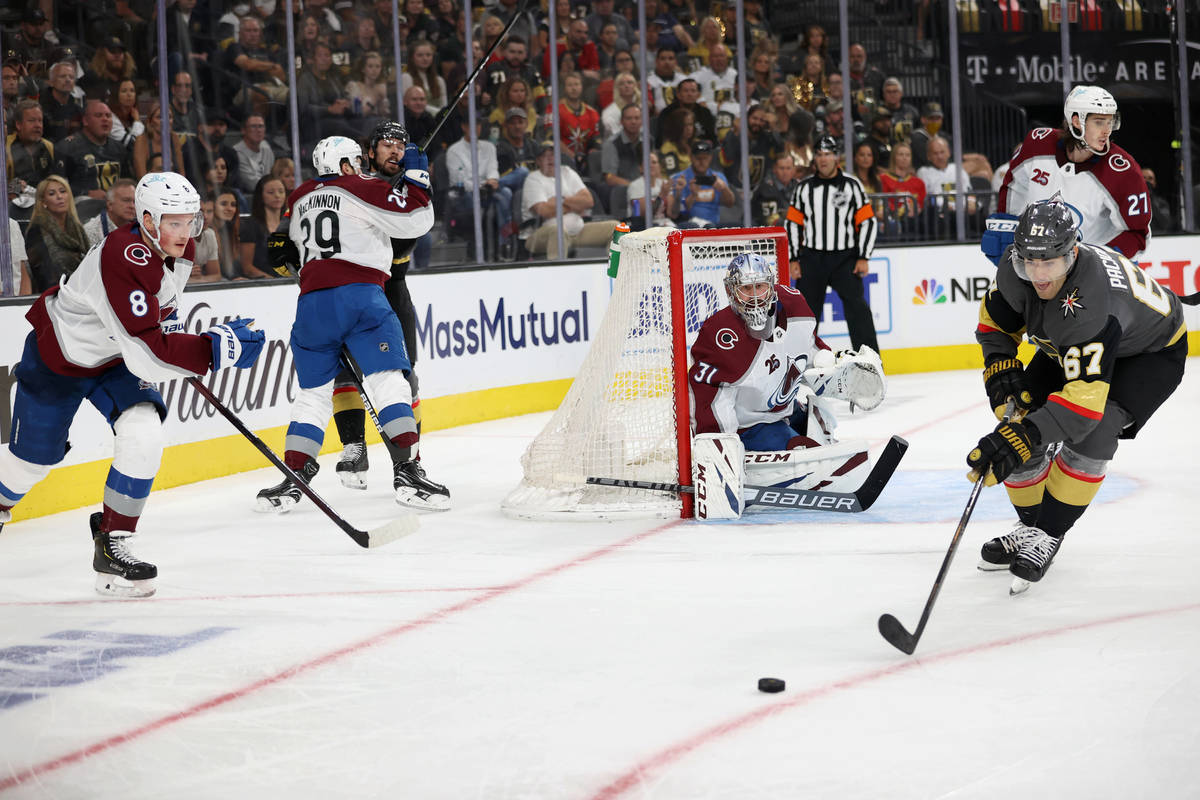 Mark Stone skated in a large circle around center ice Friday, raising his stick in the air as a salute to the capacity crowd at T-Mobile Arena.
Before he headed off, the captain flashed a thumbs-up to the announced gathering of 17,504 signaling the Golden Knights have life in the West Division final.
Max Pacioretty's deflection with 4:33 remaining capped a thrilling third-period comeback, and the Knights climbed back in the best-of-seven series with a 3-2 victory over the Colorado Avalanche in Game 3.
Game 4 is at 5:30 p.m. Sunday at T-Mobile Arena.
The Knights trail 2-1 in the series, but have outplayed the Presidents' Trophy winner in the past two games.
"Once we were able to break through, you use that momentum that (the crowd) gives us," Pacioretty said. "The place was electric. You probably see and feel it up top, in the stands, through the TV. This is the best place to play, and especially in the playoffs it's a lot of fun."
Colorado received another outstanding effort from goalie Philipp Grubauer and nearly stole a victory despite being outshot 43-20.
Mikko Rantanen capitalized on a power play to put the Avalanche ahead 2-1 at 5:04 of the third period and extend his playoff scoring streak to 17 games dating to last season.
But the Knights rallied with two goals 45 seconds apart to stay alive in the series.
"We just stuck with it," coach Pete DeBoer said. "We just kept our belief in our game, which I think has been in a good place if you throw out Game 1. … We played some pretty good periods of hockey against them, so it's just a matter of sticking with it."
Jonathan Marchessault got loose in the offensive zone, and his first attempt was stopped, but he recovered and banked the puck off Grubauer's back from behind the goal line to tie the score 2-2 with 5:18 to play.
"I think last game we played a great game, and we should have had a better outcome, but we stuck with it tonight," Marchessault said. "Obviously, we were down 2-1, but we were the better team out there tonight and we got some lucky bounce there."
With the crowd still roaring, Pacioretty deflected Nick Holden's shot from the point past Grubauer with 4:33 remaining.
"It's tough to believe when you miss so many chances," Pacioretty said. "You get that first goal, you just have a feeling the next one's going to come. So when that floater comes in from (Holden), you just have a little bit more confidence that you're going to tip it, and that's how it played out."
Marc-Andre Fleury finished with 18 saves, including a stop on Rantanen in the final minute to preserve the one-goal lead.
"After that big third goal we had, to be able to make a save and have people cheering me like that, it gives you goosebumps," Fleury said. "I still get some now. It's a lot of fun. Gives you a great feeling. It's the reason why playing this game can be so much fun."
The Knights struggled throughout the postseason in the first period, including the opening two games against the Avalanche, but got off to a fast start after Raiders quarterback Derek Carr cranked the rally siren.
Their forechecking pressure and play in the neutral zone that worked so well in the second and third periods of Game 2 pinned Colorado in its own zone for extended stretches.
The Avalanche finished with three shots on goal in the period, but the Knights were unable to cash in on their two chances with the power play and allowed Colorado to stay close.
Shea Theodore and Alec Martinez were turned away by Grubauer at the end of the Knights' first man advantage, which had a difficult time entering the offensive zone.
Grubauer slid to his left to deny Reilly Smith's one-timer in the final minute for the last of his 14 first-period stops.
The Knights finally took their first lead of the series 4:38 into the second period. Alex Pietrangelo's shot from the right point was blocked, but William Karlsson shook free and kicked the loose puck onto his backhand before flicking in his third goal of the postseason.
The lead lasted 1:29, as Colorado's revamped fourth line found room through the neutral zone on the rush and tied the score 1-1.
Former Golden Knights forward Pierre-Edouard Bellemare launched a shot from the left wing that Fleury couldn't handle, and Carl Soderberg cleaned up the rebound for his first goal of the postseason.
"Even when we're down, I still think we have that faith of we believe in ourselves that we can turn things around," Karlsson said. "Obviously you'd rather want to play with the lead. But that's what I like about this team, that we never give up."
Contact David Schoen at dschoen@reviewjournal.com or 702-387-5203. Follow @DavidSchoenLVRJ on Twitter.
Series schedule
Avalanche lead 2-1
Game 1: Avalanche 7, Knights 1
Game 2: Avalanche 3, Knights 2, OT
Game 3: Knights 3, Avalanche 2
Game 4: 5:30 p.m. Sunday, T-Mobile Arena (NBCSN)
Game 5 — 6 p.m. Tuesday, Denver, (NBCSN)
x-Game 6: Thursday, T-Mobile Arena, (TBD)
x-Game 7: June 12, Denver, (TBD)
x-If necessary