5 things to watch during Tiger Woods, Phil Mickelson Las Vegas match
November 22, 2018 - 1:14 pm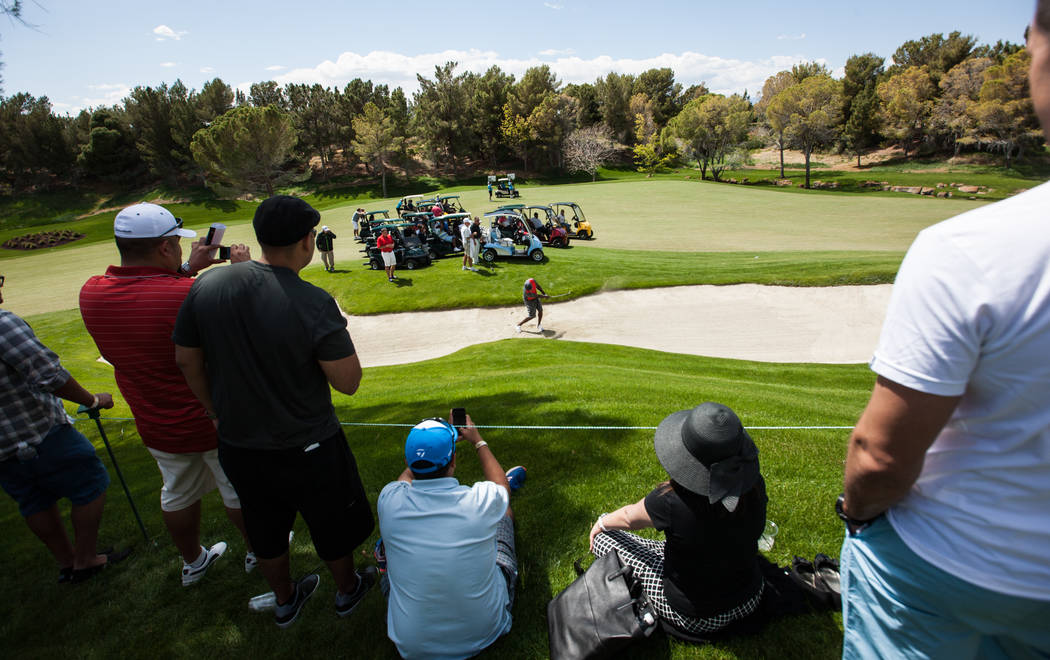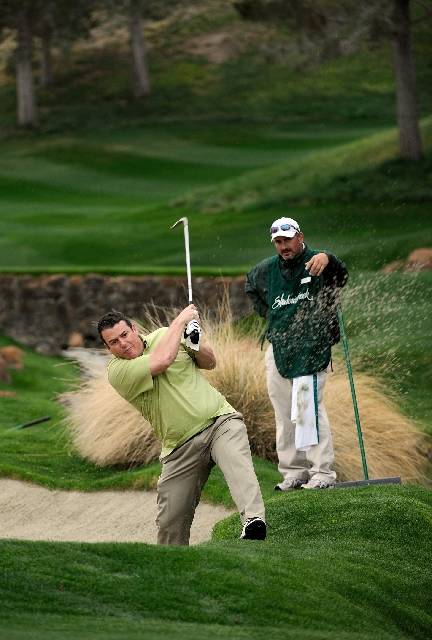 If you buy the Turner Sports-produced pay-per-view telecast of the Tiger Woods vs. Phil Mickelson $9 million winner-take-all match at Shadow Creek, Mickelson says you can expect unprecedented coverage elements and technology, interactivity, smack talk and more.
All access viewing
There has been plenty of negativity spewed by fans about the match being available only on pay-per-view. However, if the show producers deliver on their promise of all-access from first tee to final green, the pay-per-view methodology could become a hit.
"This event is designed to be a unique experience for a golf viewer, and to have an insight into what goes on with the players to create a production from drone coverage to on-screen gambling to live mics and interaction," Mickelson said. "It's an insight into the game that you're not normally able to see. It's why it's on pay-per-view. We had to eliminate the commercials to have that insight in between shots.
"When you put all those things together, we've created an experience for the viewer at home that will be totally unique and different. Hopefully the viewers will start to understand and appreciate that and appreciate what we're trying to do for them. But, look, it's not for everybody. If you feel like you're missing out, you probably are. It's going to be something different that you haven't had before."
Who will be best with the needle?
With Phil Mickelson and caddie Tim Mickelson, and Tiger Woods and caddie Joe LaCava mic'd up, who knows what will be said.
For sure, listening to how Tiger and Phil craft shots will be something to appreciate, but how effective will the "needle" be? The smack talk got started Tuesday at the press conference, with Mickelson admitting that Woods will forever have the big-picture bragging rights, but he has had some success.
"There have been moments like the 2012 ATT where I ended up shooting 64 to (Tiger's 75)," Mickelson said. "I like to dwell on those. I know you're (Tiger) going to bring up the big picture. I get that. I know you're going to bring up Masters and things like that. I have to pick my spots."
Tiger, who said he has been in "Phil's head for 20 years" simply replied: "I hear you; (don't forget the) U.S. Opens."
Ouch. Mickelson is famous for finishing runner-up at the U.S. Open six times and never winning it.
Interactive contest
B/R Live's "pick 'em challenge" is available via Turner's B/R Live website, desktop, tablet and mobile devices. It is free and users have a chance to make picks in real time or prior to the start of the event to predict the outcome of each hole. The overall points winner will get an all-expense paid trip to Las Vegas and a million dollars may go to a person who makes each prediction accurately.
Odds-on characters
In a first, the broadcast will include real-time, hole-by-hole statistics to forecast the probability of certain outcomes during the match. The data is based on a model and algorithm that combines ShotLink Intelligence with characteristics of Shadow Creek to calculate the likelihood of various scenarios to occur.
Separately, after a hole has concluded, the broadcast will integrate a proprietary data stream provided by the MGM Resorts Race Sports Books to deliver odds, money line and other information.
Sports Emmy Award winner Ernie Johnson will handle play by play while Darren Clarke and Peter Jacobsen will do color commentary. Shane Bacon and Las Vegas' Natalie Gulbis will provide on course reporting. Adam Lefkoe hosts the pre-match show with Pat Perez, Samuel L. Jackson and Charles Barkley.
Shadow Creek unveiled
This is the first time the legendary, Tom Fazio-designed Shadow Creek will be on full television display.
"To go from a flat piece of property in a flat desert to creating something that you would find in the Carolinas, out in the mountains, I think it's just phenomenal," Woods said.
Shadow Creek general manager Monte Montgomery said the course set up provides advantages to Woods and Mickelson.
"Shadow Creek is difficult on approach shots," Montgomery said. "Off the tee is very fair, but approach shots with irons will be crucial for this match. On the front nine there are a lot of dogleg, left-to-right holes so Tiger is going to be the underdog on the front. On the back nine, you will see the exact opposite and left-to-right holes and I think Tiger will have the advantage."
Freelance writer Brian Hurlburt can be reached at bhurlburt5@gmail.com or @LVGolfInsider.
The Match
■ Who: Phil Mickelson vs. Tiger Woods
■ What: $9 million winner-take-all 18-hole match play
■ When: Noon Friday
■ Where: Shadow Creek Golf Club, North Las Vegas
■ Tickets: None
■ TV: Pay-per-view ($19.99) on cable, satellite and streaming