LPGA Match Play whittled to 16 with half of field chasing 1st win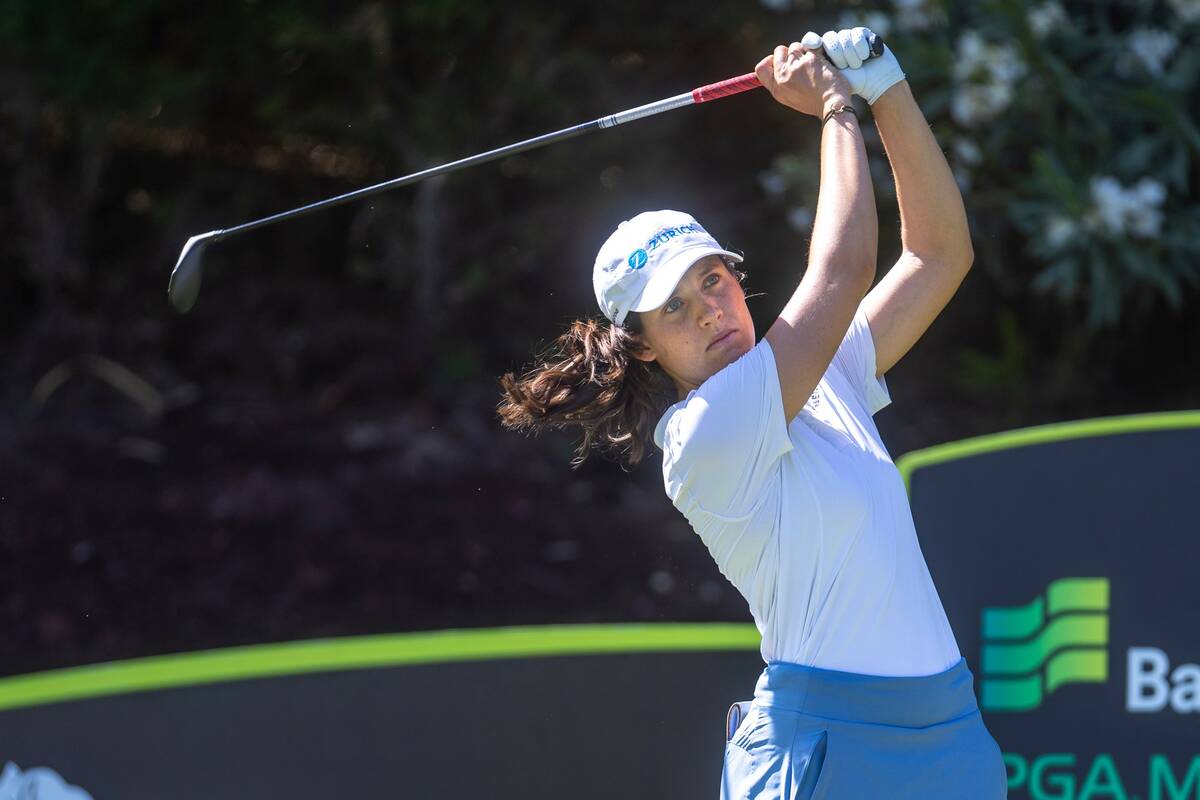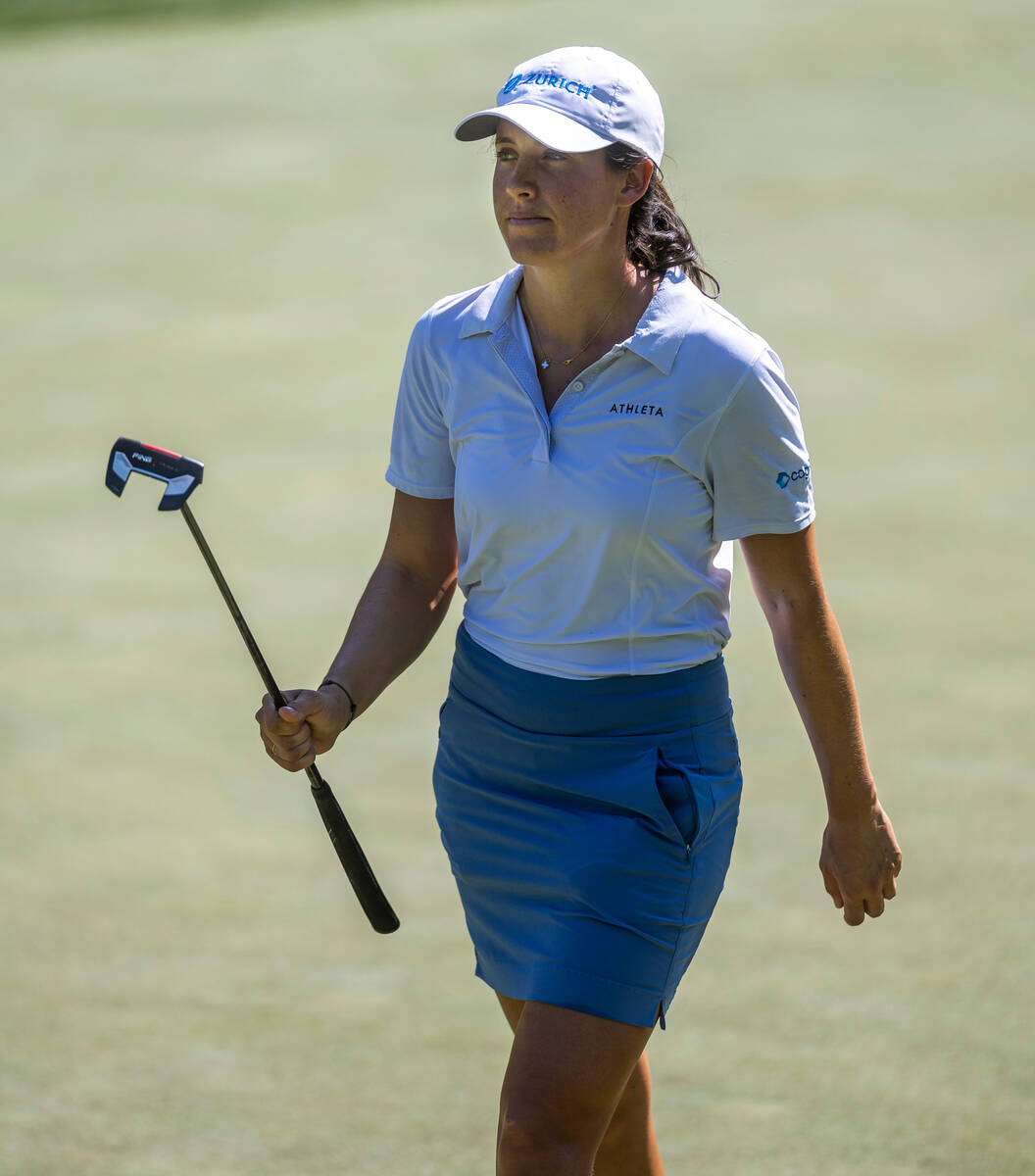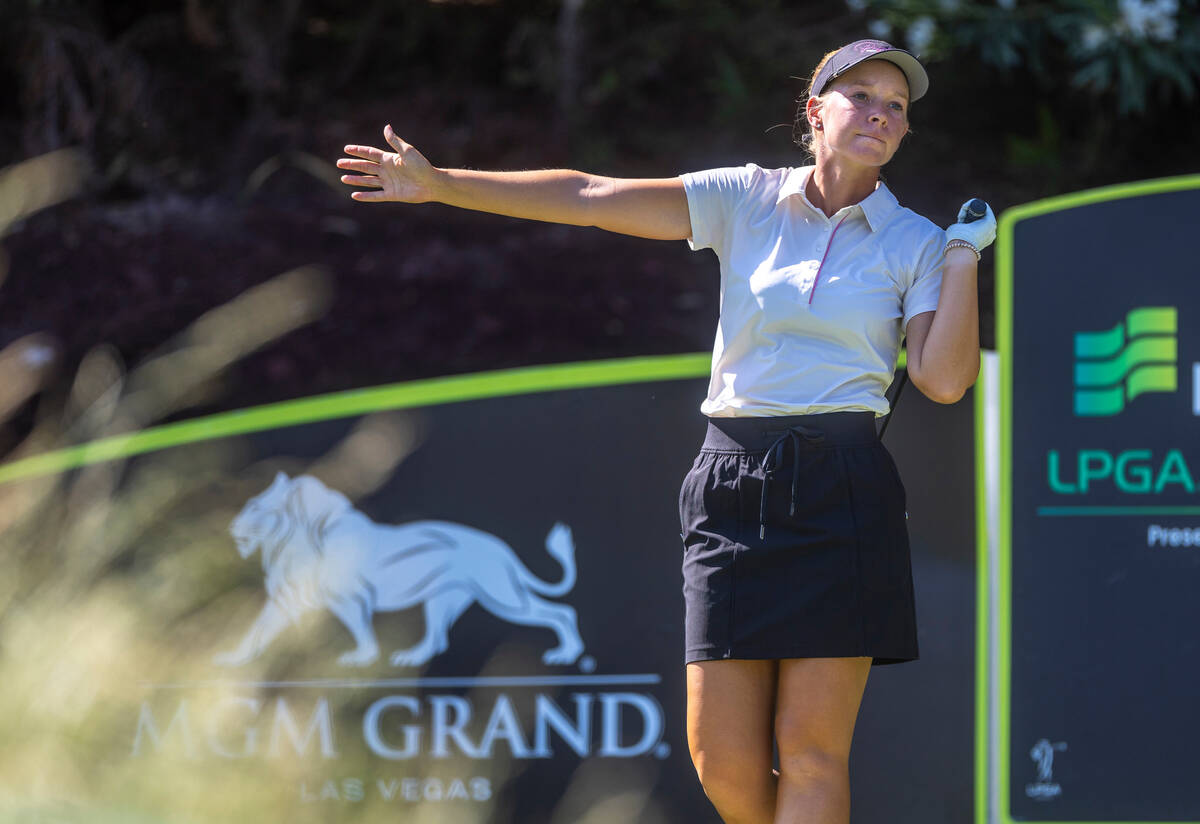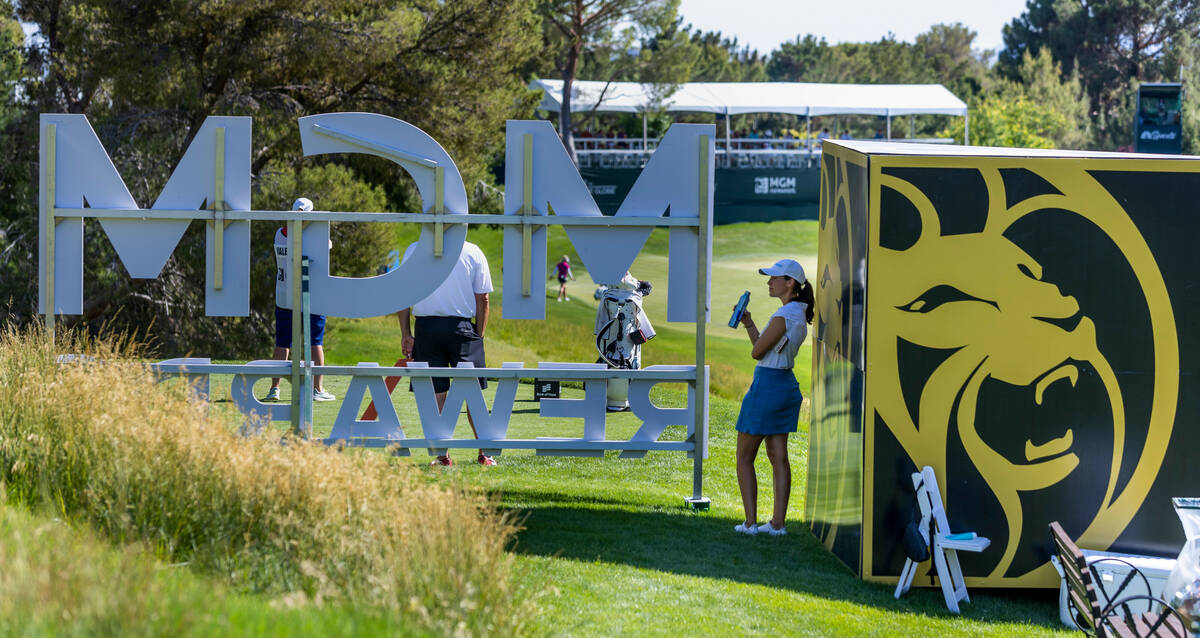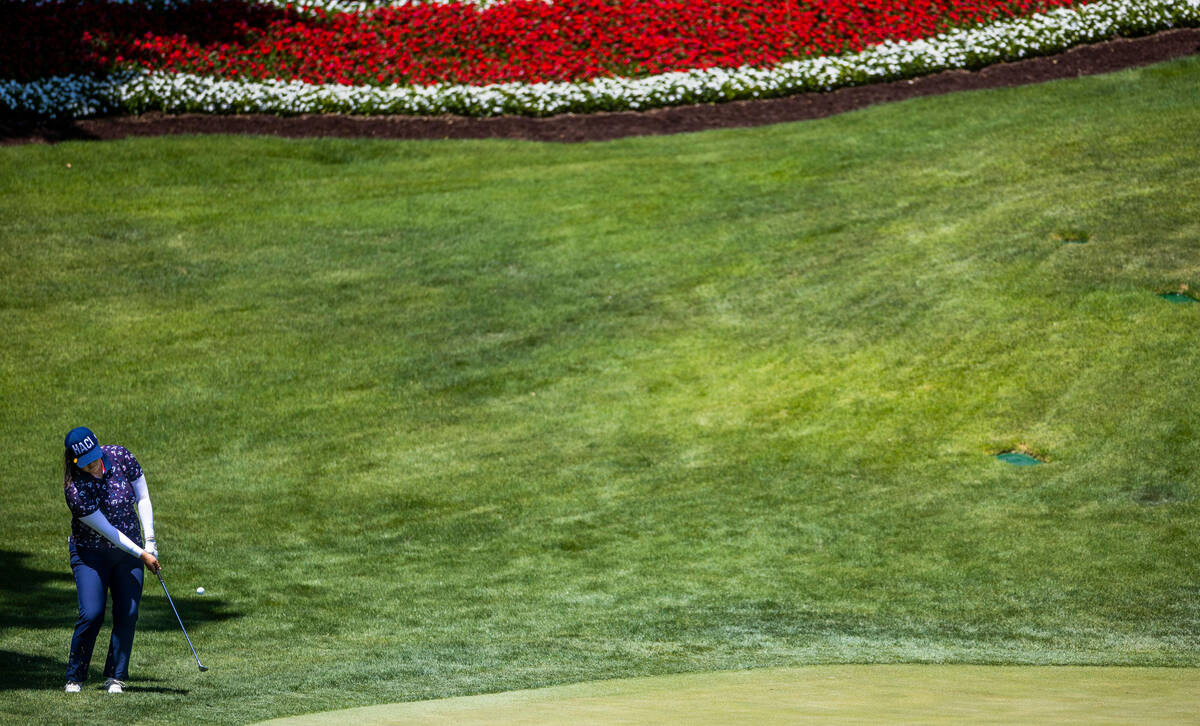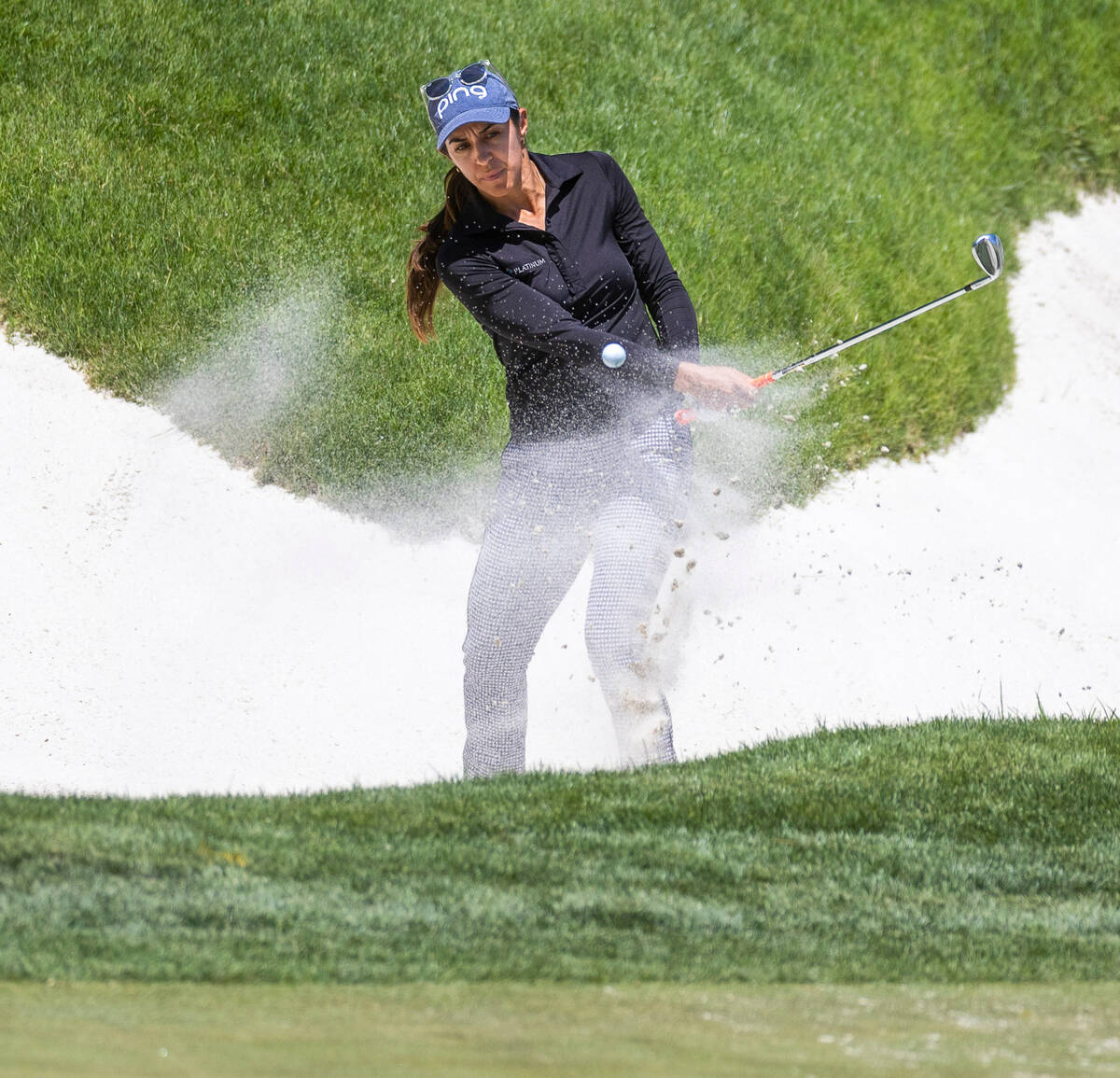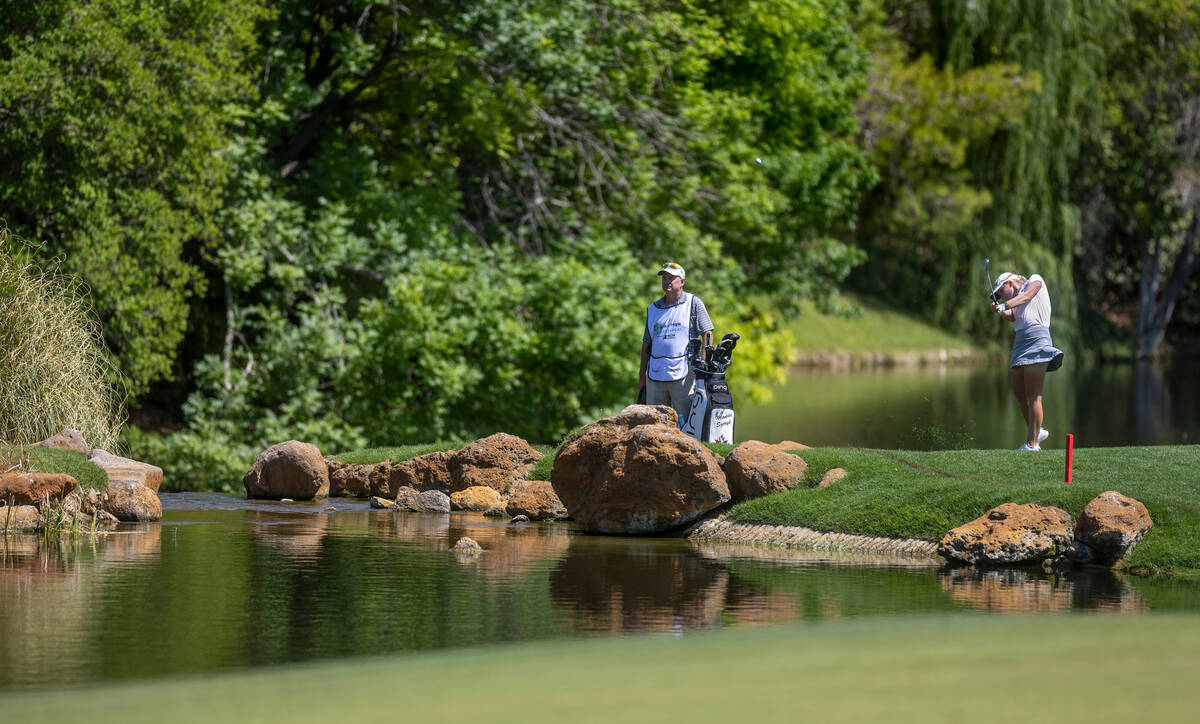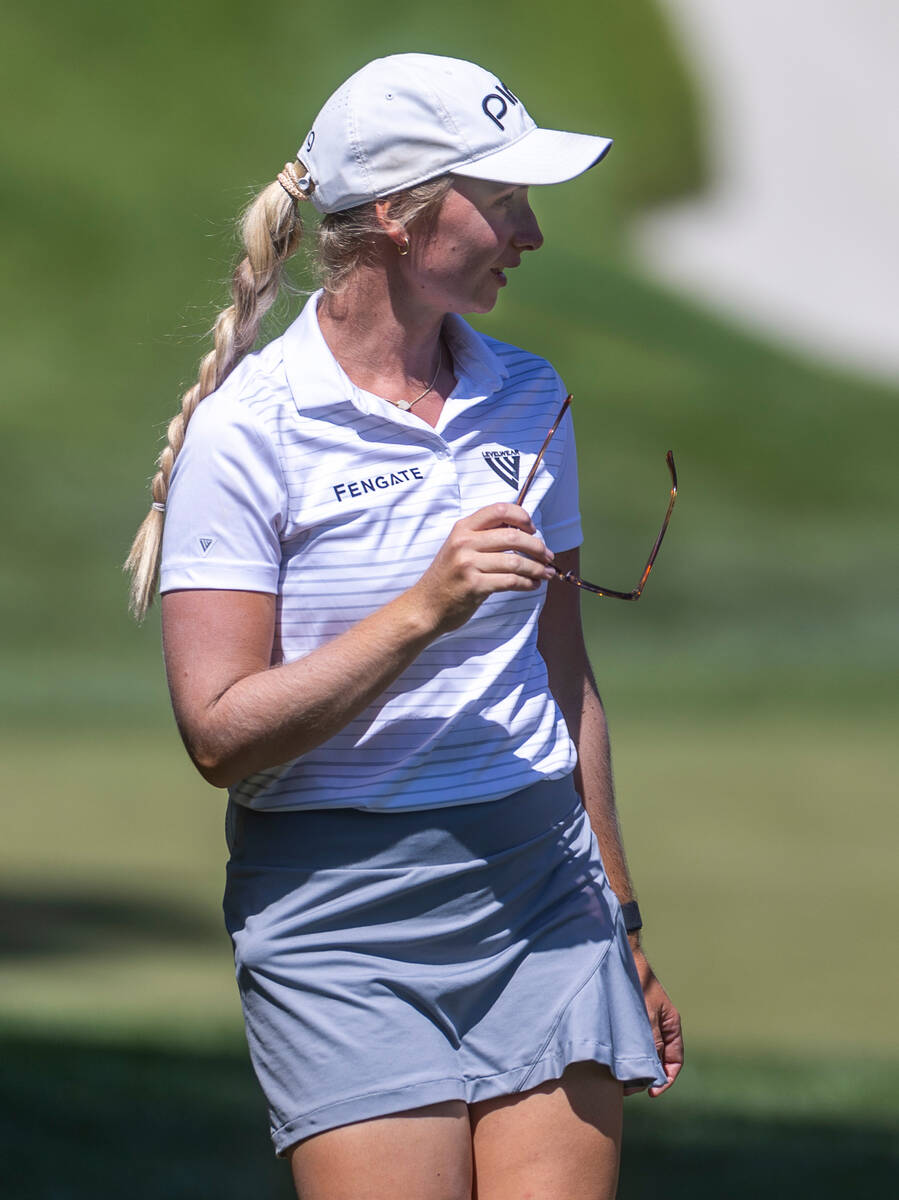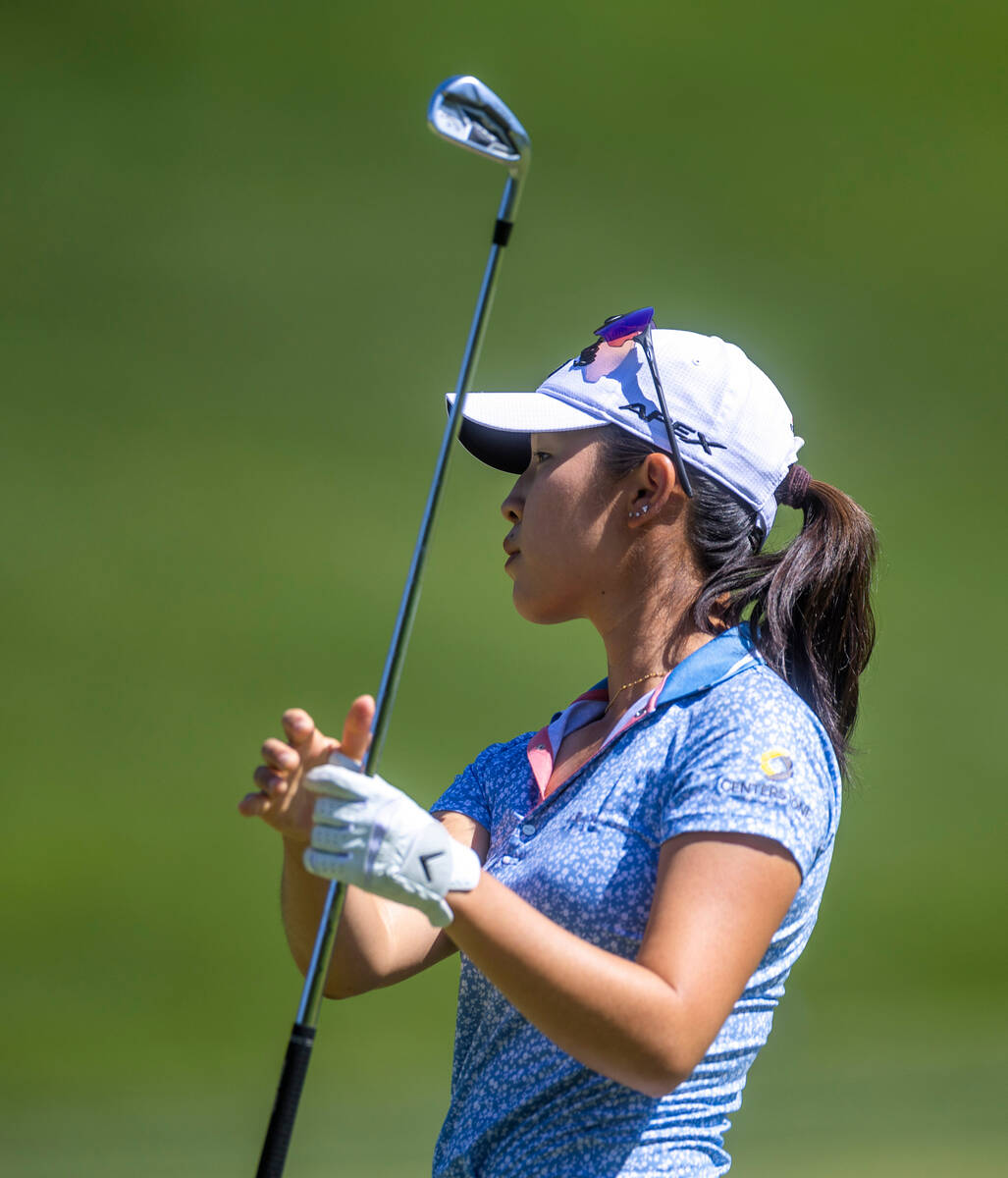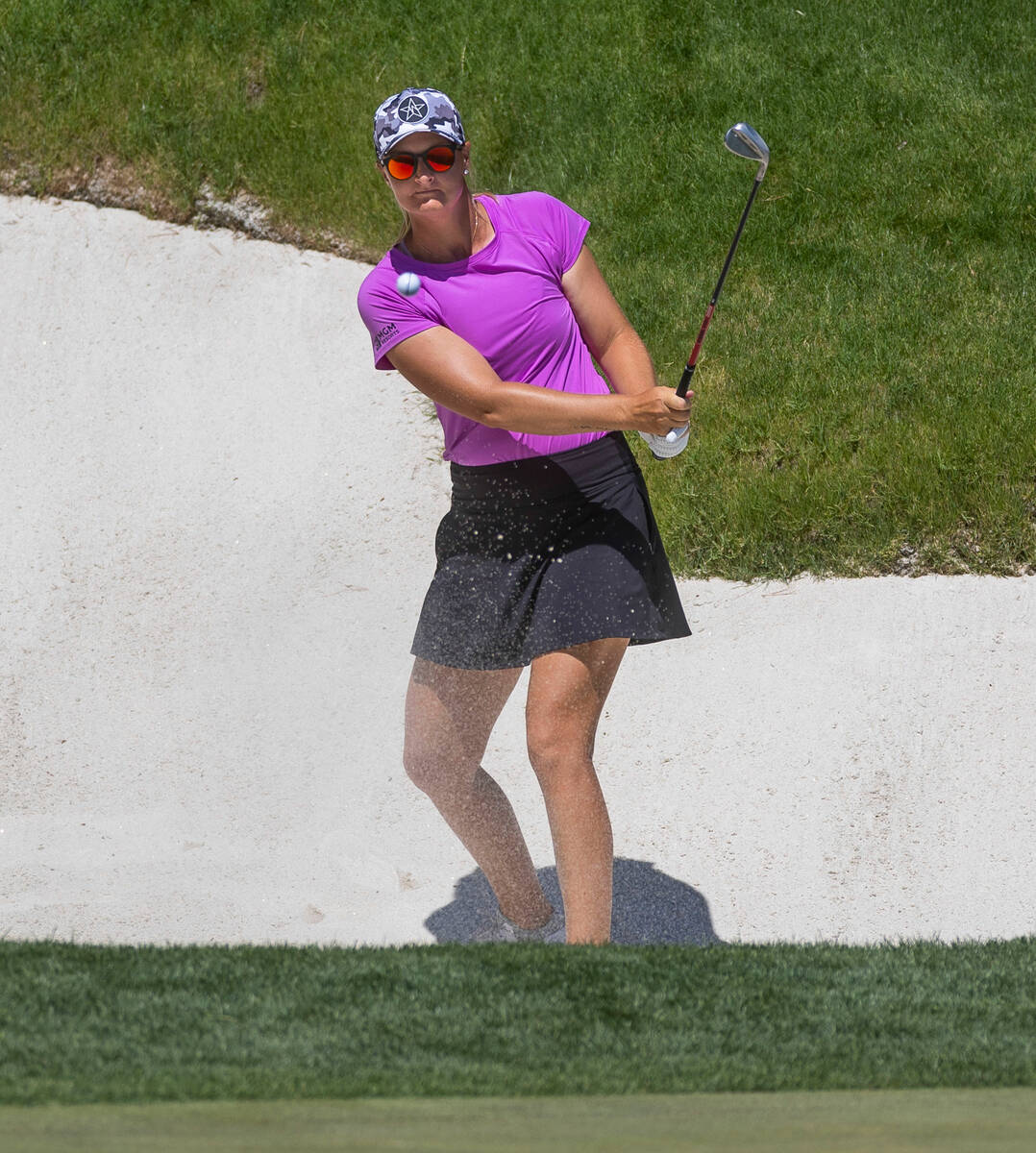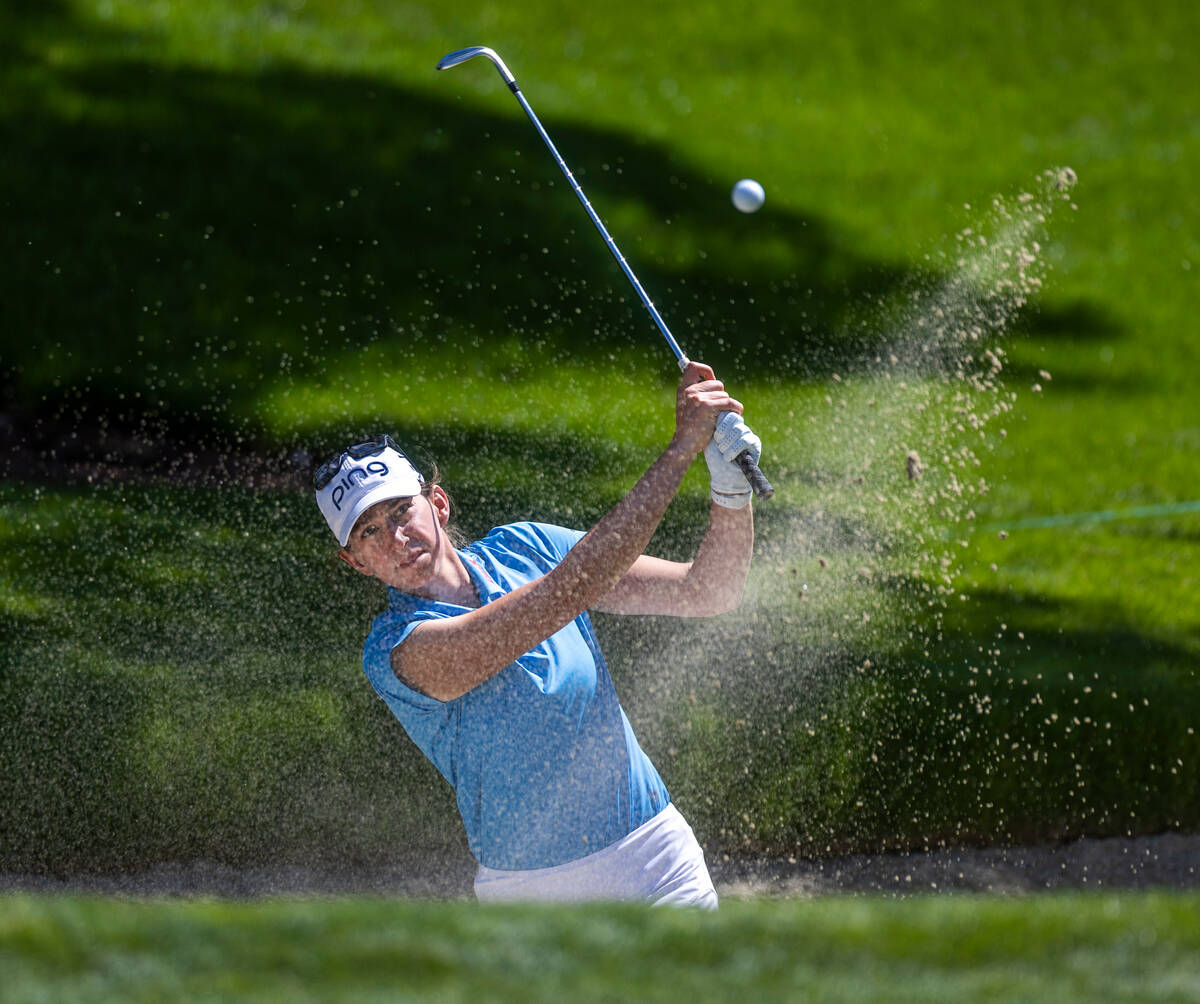 Albane Valenzuela has paid her dues on the LPGA Tour over the past four seasons, making steady improvement each year since leaving Stanford in 2019 as one of the top amateur players in the world.
She believes that elusive first win is coming at some point. The way she played the first three days of the Bank of Hope LPGA Match Play, it could be a lot sooner than even Valenzuela imagines.
"You know, everything is a step at a time," she said Friday after completing a perfect mark in round-robin play to reach the weekend knockout rounds. "I think every player out here just wants that win very badly. I certainly do."
Valenzuela has shown plenty of mettle at Shadow Creek, including a win over top seed Lilia Vu on Thursday and a dominating 4-and-3 victory over Lauren Hartlage on Friday.
"I definitely feel like I'm at a better place," Valenzuela said of her golf and personal maturity. "I mean, I just love competing, and I just also love the game of golf. I feel like I'm just more experienced now when I'm out there, and I think it's just having a little bit more resilience and just more accepting where my game is at."
Valenzuela won't be the only player chasing her first victory in the suddenly small field at Shadow Creek. Three-fourths of the players went home Friday, leaving 16 golfers to chase a title that still stands 72 holes away.
Americans Lindsey Weaver-Wright, Sophia Schubert, Angel Yin and Alison Lee are among those after their first win, along with Perrine Delacour, Linn Grant and Daniela Darquea. Standing in their path are proven winners Celine Boutier, Maja Stark, Anna Nordqvist, Leona Maguire, Carlota Ciganda, Pajaree Anannarukarn, Ayaka Furue and Cheyenne Knight.
Lee got out of her group and into the round of 16 by winning the battle of Las Vegans, taking down Danielle Kang 3 and 1.
"This definitely feels special. Getting to go play one more round here at Shadow Creek feels awesome," Lee said. "This is such a great course. Sleeping in my own bed, playing a tournament at home basically for me, I mean, you can't ask for more."
Weaver-Wright said a win could be in her near future after coming close in 2022 when she lost the Shoprite Classic after Brooke Henderson made eagle on the first playoff hole.
"Sometimes all it just takes is one good week when you're feeling it," she said.
But is she feeling it at Shadow Creek?
"It's been good so far," she said. "It's just the setup is crazy, so we'll see what happens."
Schubert is also flying high after beating Henderson on Thursday, then closing out her group with a win over Yaeeun Hong on Friday. The good vibes are flowing despite six consecutive missed cuts entering the week.
"I've been kind of waiting for this moment," she said. "It's been a rough start to my year this year, but I'm going to put that in the past. What's happened is gone, and I'm moving forward. I feel like my game is trending upward, so I'm going to keep rolling with that."
The 16 remaining players will face off in elimination matches starting at 7 a.m. Saturday, with the quarterfinals to begin around 12:30 p.m.
Greg Robertson covers golf for the Review-Journal. Reach him at grobertson@reviewjournal.com.
Up next
What: Bank of Hope LPGA Match Play
Where: Shadow Creek
When: Saturday and Sunday
TV: Quarterfinals, 2:30-5:30 p.m. (TGC)
Saturday's schedule
Round of 16
7 a.m. Alison Lee vs. Carlota Ciganda
7:10 a.m. Pajaree Anannarukarn vs. Cheyenne Knight
7:20 a.m. Linn Grant vs. Daniela Darquea
7:30 a.m. Albane Valenzuela vs. Anna Nordqvist
7:40 a.m. Ayaka Furue vs. Maja Stark
7:50 a.m. Celine Boutier vs. Angel Yin
8 a.m. Leona Maguire vs. Perrine Delacour
8:10 a.m. Sophia Schubert vs. Lindsey Weaver-Wright
Quarterfinals start about 12:30 p.m.