Pars prove valuable on difficult first day of LPGA Match Play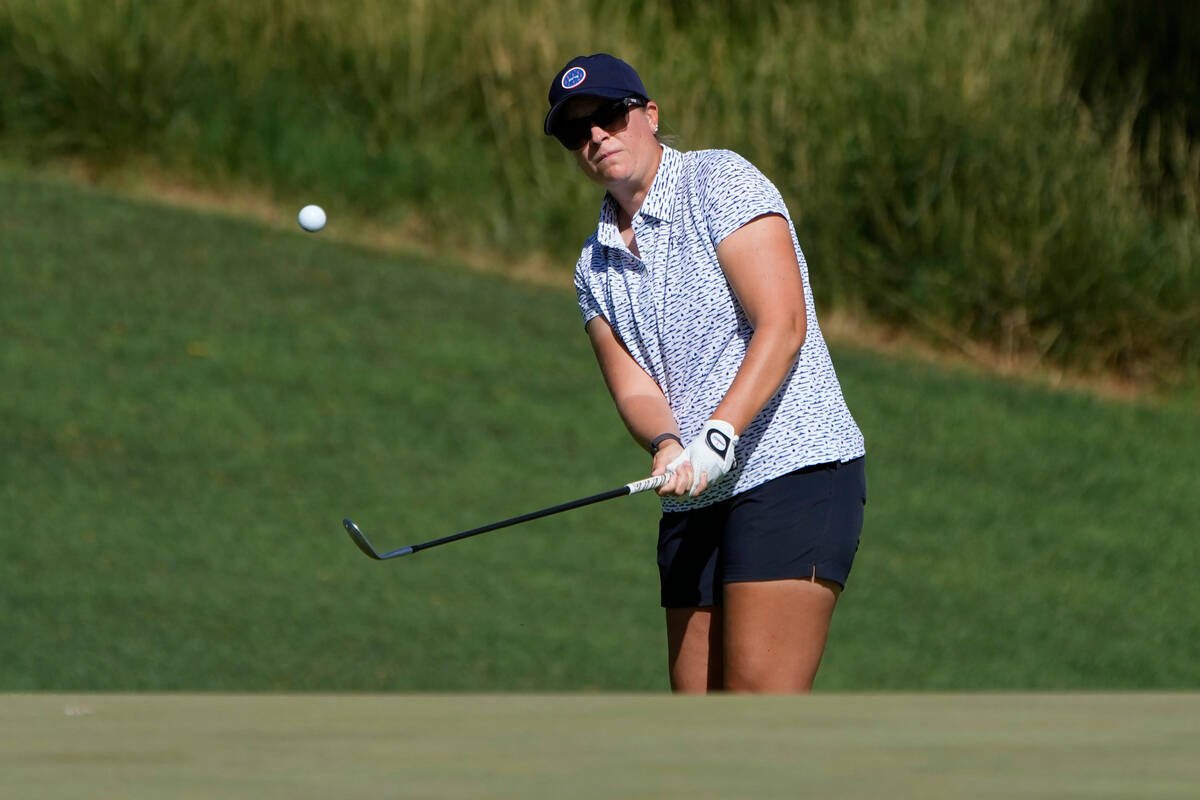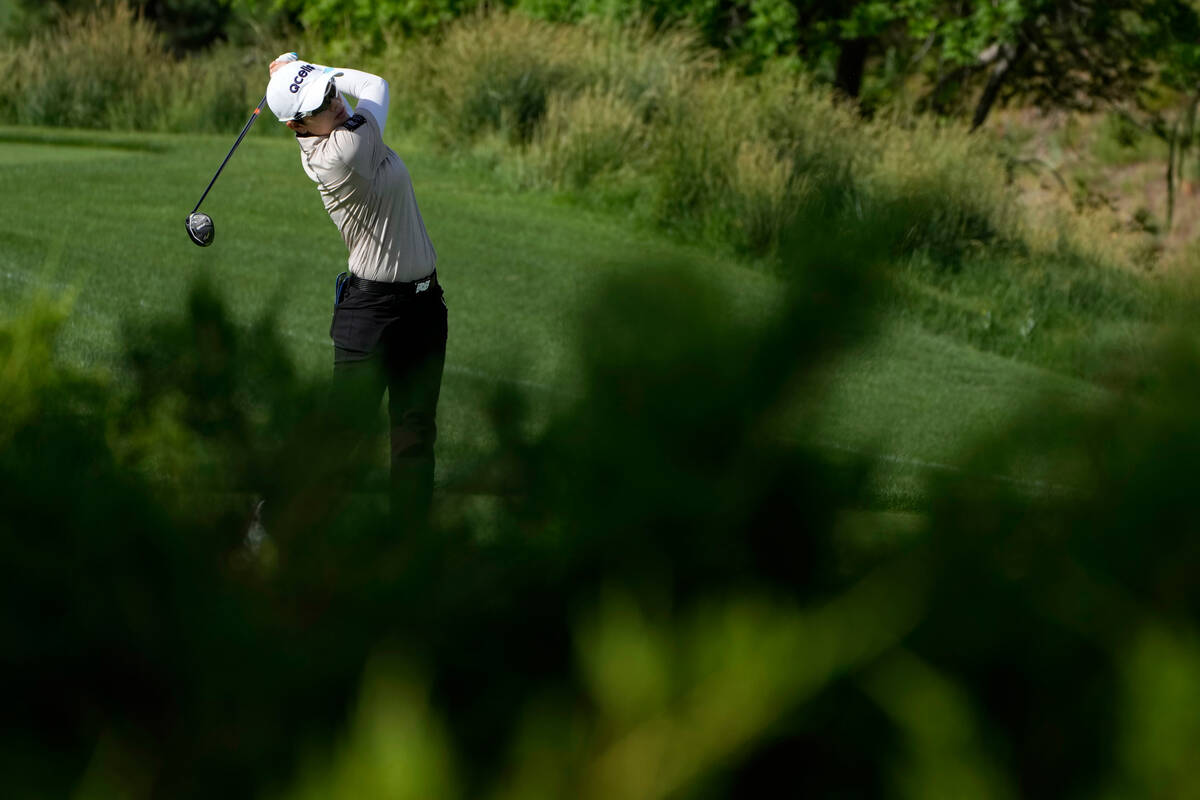 Marina Alex failed to make a birdie on the first day of play at the Bank of Hope LPGA Match Play at Shadow Creek.
She walked off the 18th green a 2-up winner over Lucy Li.
Welcome to the vagaries of match play.
Slow and steady did the trick for Alex, who won five holes on the day with pars and another on a conceded two-putt on the 18th to add a point next to her name and a sigh of relief at the result.
"It was not my best display of golf, so to get a win was kind of a really big deal," said Alex, a two-time winner on tour and a player chasing points in an effort to make the U.S. Solheim Cup team later this year. "It was just a bit of a grind."
Alex was among those who learned a valuable lesson Wednesday: Par is a good score at Shadow Creek, one of the most difficult venues players see all year. There simply aren't a lot of birdies on the 6,765-yard layout, where flat lies are hard to find and greens are hard to hold.
Leona Maguire called Shadow Creek "a major championship golf course" following her 4-and-2 triumph over Linnea Strom.
"I think it's a great golf course. It's probably in some of the best condition we play all year," Maguire said. "The greens are pure. You have absolutely no excuse if you miss a putt here."
Unlike Alex, Maguire took a more traditional route to her first-day win. She birdied all three par-5s on the front nine, built a 4-up lead at the turn and coasted home.
The day's biggest surprise came early in the day when unheralded Lauren Coughlin buried Andrea Lee, a semifinalist last year. Coughlin was 6-up through seven holes and eventually finished as a 5-and-4 winner. Coughlin won three holes with birdies and three others on Lee's mistakes to make things a little awkward.
"It was definitely tough," she said of playing with a big lead. "It's a weird thing because you want to win and I'm a competitor, but at the same time I know how that feels. So just trying not to be mean about it is my easiest way."
Wednesday was the first of three days of round-robin play. The 64-player field is divided into 16 four-player pods, and the winner of each group will move on to the weekend when the knockout rounds begin.
Among those posting wins Wednesday were defending champion Eun-Hee Ji, 2021 winner Ally Ewing, top seed Lilia Vu, No. 2 Brooke Henderson and No. 3 Celine Boutier.
Match play is rare for Henderson, with Canada not part of the Solheim Cup and her country not good enough collectively to qualify for the International Crown.
"It's a lot different game, match play, than stroke play. Mentally it challenges you in different ways," Henderson said. "Just trying to learn as we go and continue to grow as a player in the match play conditions I think is important over the rest of the week."
The biggest upsets, at least on paper, were No. 4 Xiyu Lin and No. 5 Danielle Kang losing to Karis Davidson and sponsor exemption Muni He, respectively. Davidson went on a tear after falling 2-down early, winning seven holes in a 10-hole stretch for a 5-and-4 win.
Davidson said she didn't do anything spectacular.
"I just stuck to the plan, but I was really committed to my shots," she said.
Greg Robertson covers golf for the Review-Journal. Reach him at grobertson@reviewjournal.com.
Up next
What: Bank of Hope LPGA Match Play
Where: Shadow Creek
When: Thursday-Sunday
TV: Second round, 4-7 p.m. (TGC)
Thursday's matches
10:05 a.m. Carlota Ciganda vs Pornanong Phatlum
10:15 a.m. Gaby Lopez vs Amanda Doherty
10:25 a.m. Danielle Kang vs Maria Fassi
10:35 a.m. Alison Lee vs Muni He
10:45 a.m. Sei Young Kim vs Sarah Kemp
10:55 a.m. Cheyenne Knight vs Peiyun Chien
11:05 a.m. Xiyu Lin vs Pajaree Anannarukarn
11:15 a.m. Mina Harigae vs Karis Davidson
11:25 a.m. Jennifer Kupcho vs Perrine Delacour
11:35 a.m. Aditi Ashok vs Caroline Inglis
11:45 a.m. Leona Maguire vs Jenny Shin
11:55 a.m. Narin An vs Linnea Strom
12:05 p.m. Hae Ran Ryu vs Frida Kinhult
12:15 p.m. A Lim Kim vs Lindsey Weaver-Wright
12:25 p.m. Brooke Henderson vs Sophia Schubert
12:35 p.m. Jeongeun Lee6 vs Yaeeun Hong
12:45 p.m. Maja Stark vs Yu Liu
12:55 p.m. Jodi Ewart Shadoff vs Emma Talley
1:05 p.m. Ayaka Furue vs Stacy Lewis
1:15 p.m. Gemma Dryburgh vs Celine Borge
1:25 p.m. Ally Ewing vs Jaravee Boonchant
1:35 p.m. Angel Yin vs Esther Henseleit
1:45 p.m. Celine Boutier vs Sarah Schmelzel
1:55 p.m. Paula Reto vs Min Lee
2:05 p.m. Allisen Corpuz vs Lucy Li
2:15 p.m. Marina Alex vs Daniela Darquea
2:25 p.m. Linn Grant vs Matilda Castren
2:35 p.m. Eun-Hee Ji vs Maddie Szeryk
2:45 p.m. Anna Nordqvist vs Lauren Coughlin
2:55 p.m. Andrea Lee vs Elizabeth Szokol
3:05 p.m. Lilia Vu vs Albane Valenzuela
3:15 p.m. Nanna Koerstz Madsen vs Lauren Hartlage