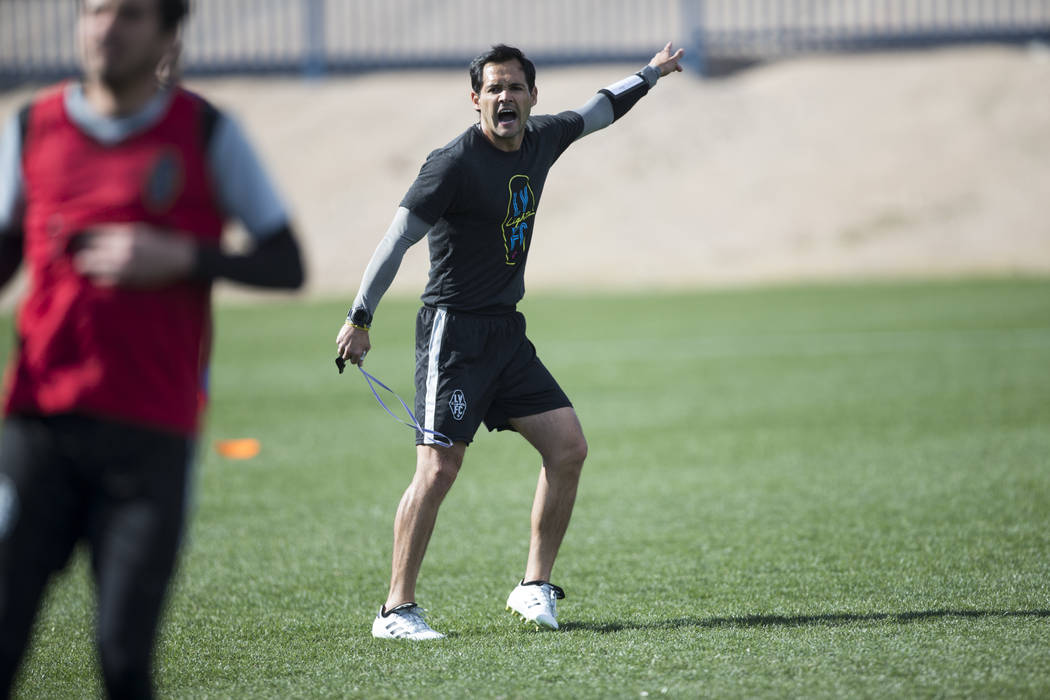 The Lights FC remain one of the most consistently inconsistent teams in the USL.
Throughout the first half of the season the Lights have alternated between exciting wins and disappointing losses, with nary a snoozer inbetween. They're still not playing as well as they want to though with the season's second half beginning at 5:30 p.m. Saturday at Rio Grande Valley FC, and they sit five points out of the postseason picture.
"(The playoffs are) what we're all looking for," forward Omar Salgado said.
The Lights (5-7-5) had an eventful first half, with a decent start giving way to an 0-4-3 stretch that caused technical director Jose Luis Sanchez Sola to overhaul his roster. Nine players have officially left the team since the beginning of May and 10 have joined, if you count midfielder Zach Mathers and defender Nico Samayoa twice each.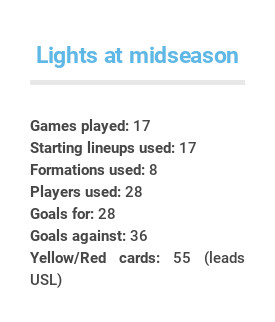 Mathers was with the Lights for a month before the two sides decided to part ways, and Samayoa was loaned to the club by MLS' New England Revolution in June but recalled this week.
Four of the Lights newcomers haven't even debuted yet due to international transfer rules, though Salgado, forward Daniel Guzman Jr. and defenders Rodrigo Inigo and defender Joseph Patrick will be available Saturday.
"It's been very hard," coach Isidro Sanchez said. "When we got rid of the players, we thought we would get rid of them and then (the new guys would) play. (Our) office said no, we need to wait until July."
The Lights' roster should be set for the foreseeable future once the four debut, potentially giving the team stability for the first time in months. Things were in constant flux in the first half, resulting in 17 different starting lineups and eight different formations.
Through all the changes though the Lights' aggressive style remained the same. The club is tied for eighth in the USL in goals (28) and is fifth-worst in goals allowed (36).
"They're probably one of the more direct teams that we've faced this year," LA Galaxy II coach Mike Munoz said. "They're very vertical."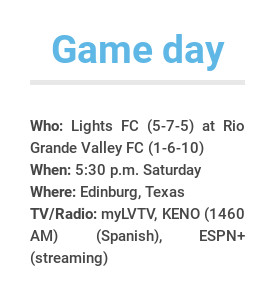 The team's play has led to a lot of high-scoring and unpredictable games, which is exactly what owner Brett Lashbrook wanted. What's he hasn't asked for is some of the off-field ups and downs.
The Lights are sixth in the USL in average attendance (7,426) and the home atmosphere at Cashman Field continues to improve thanks to the supporters' groups Luz y Fuerza and the Electric Company. But Lashbrook's chosen leader in Sola hasn't been on the sideline for much of that thanks to a pair of suspensions for touching a referee and a fan.
Sola was sent off the touchline for a combined 12 games for the two offenses, and the earliest he can return is August 4. His absence has been just one of a number of subplots for the Lights in the season's first half, and one that can't continue if they hope to make a playoff push.
"This coaching staff, we came to this country to achieve big things," Sanchez said. "I came here to change my life."
More Lights: Follow all of our Las Vegas Lights FC coverage online at reviewjournal.com/lights and @RJ_Sports on Twitter.
Contact Ben Gotz at bgotz@reviewjournal.com. Follow @BenSGotz on Twitter.