Lights FC used unconventional methods to handle turnaround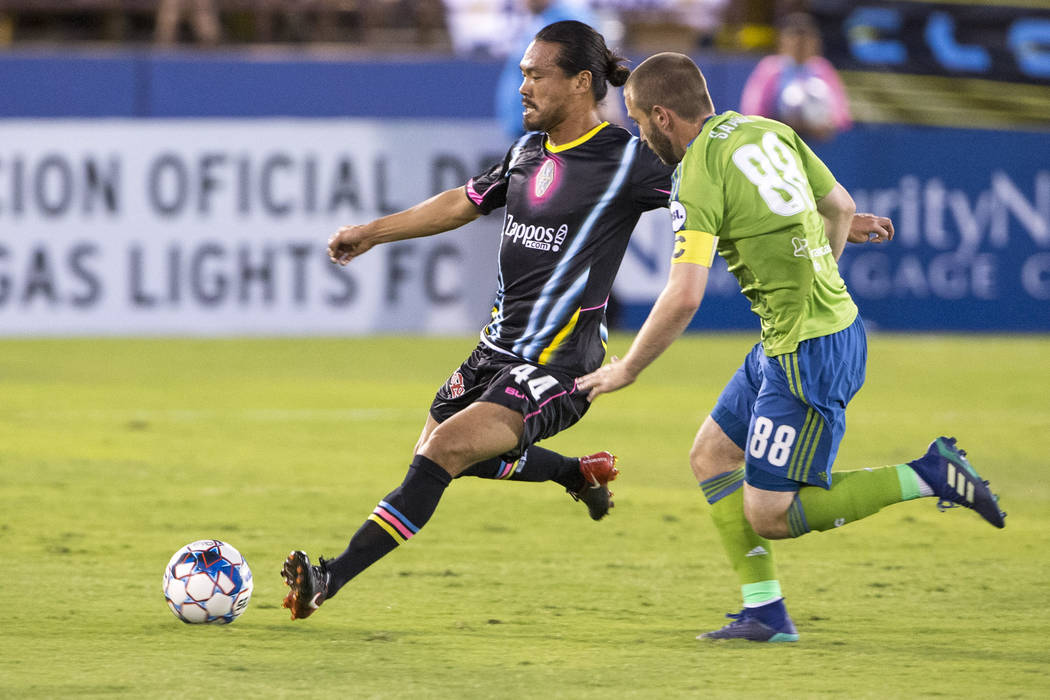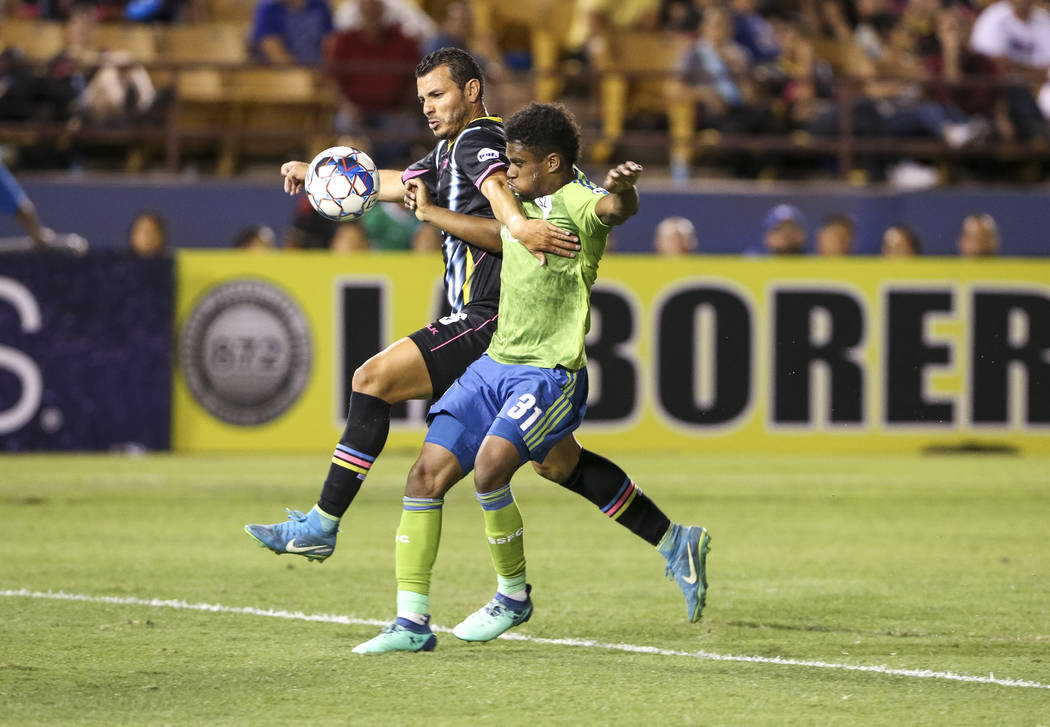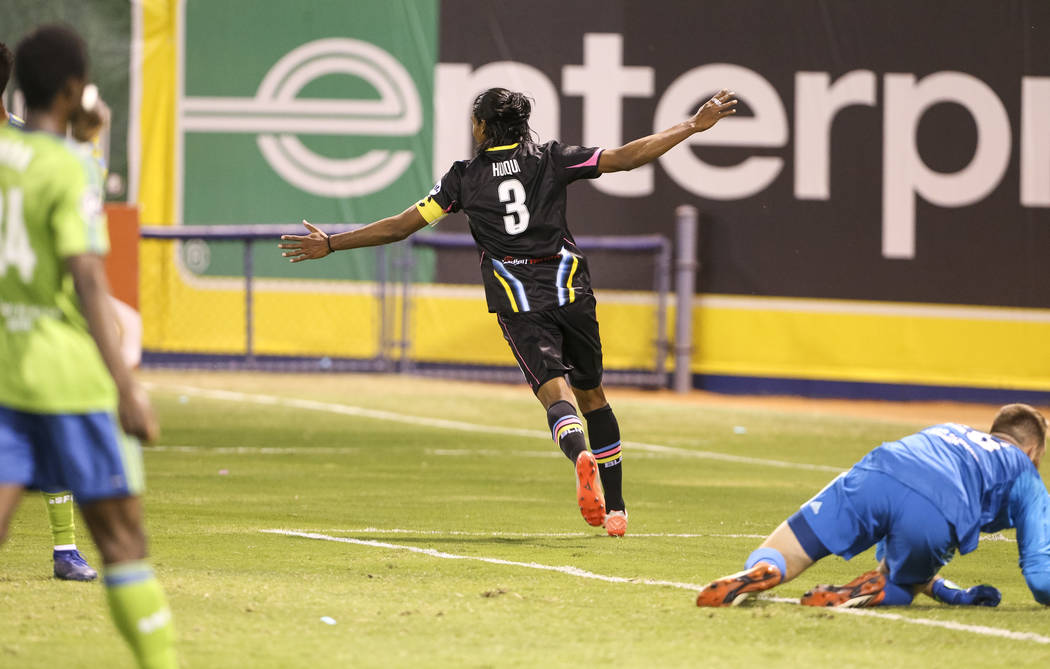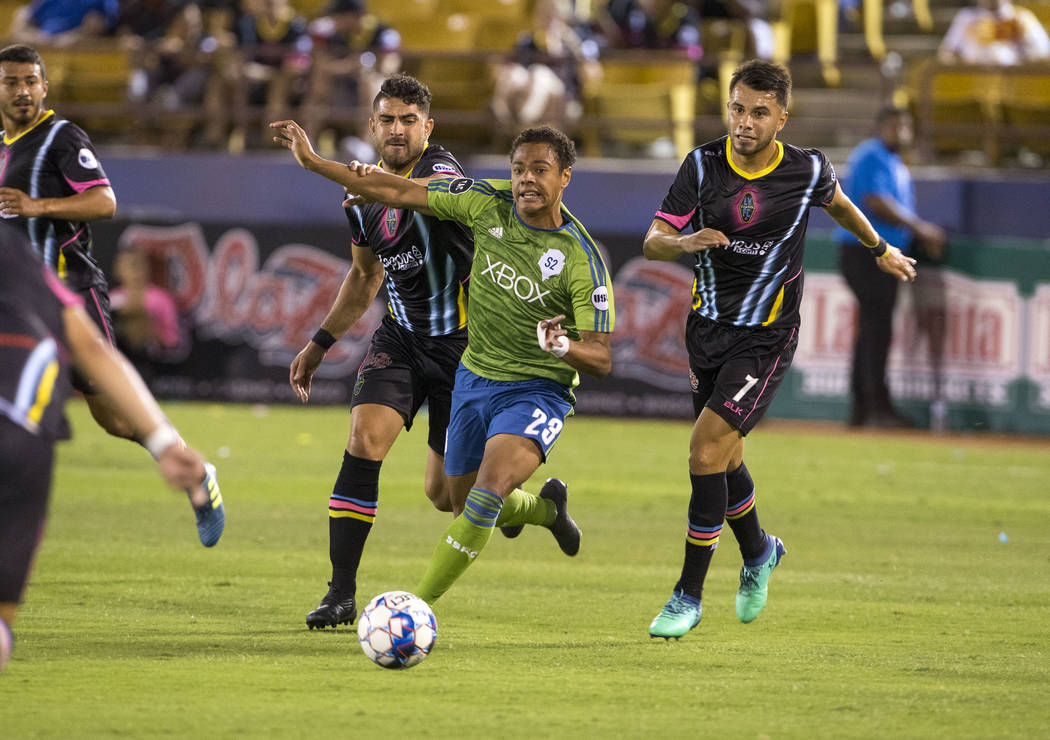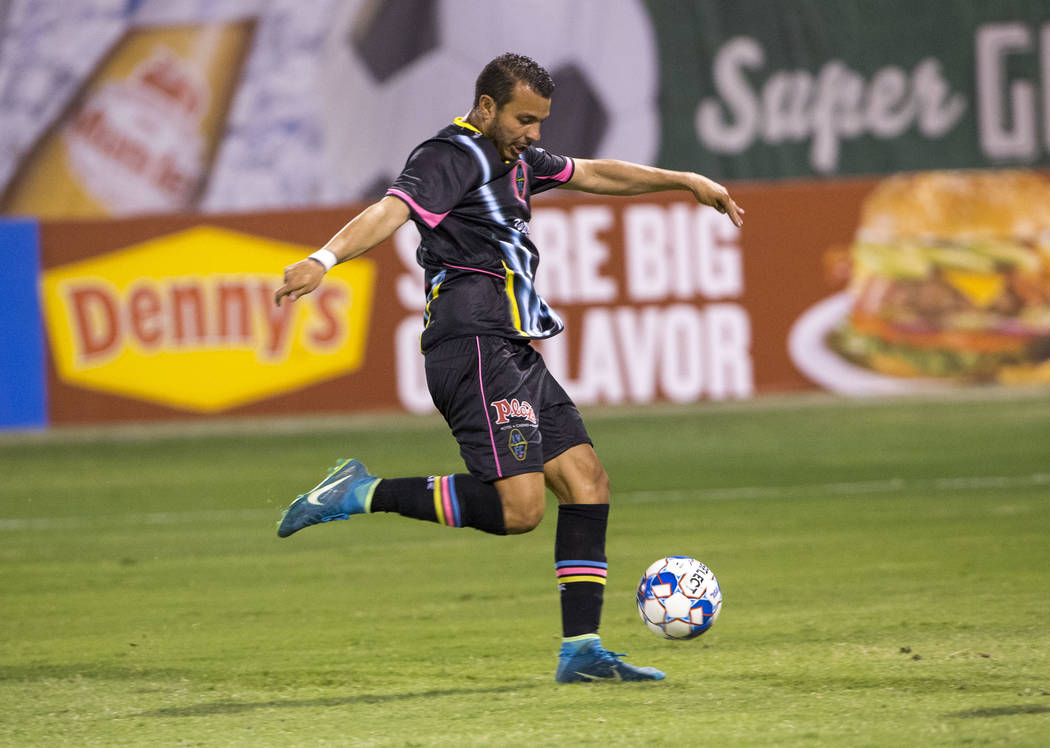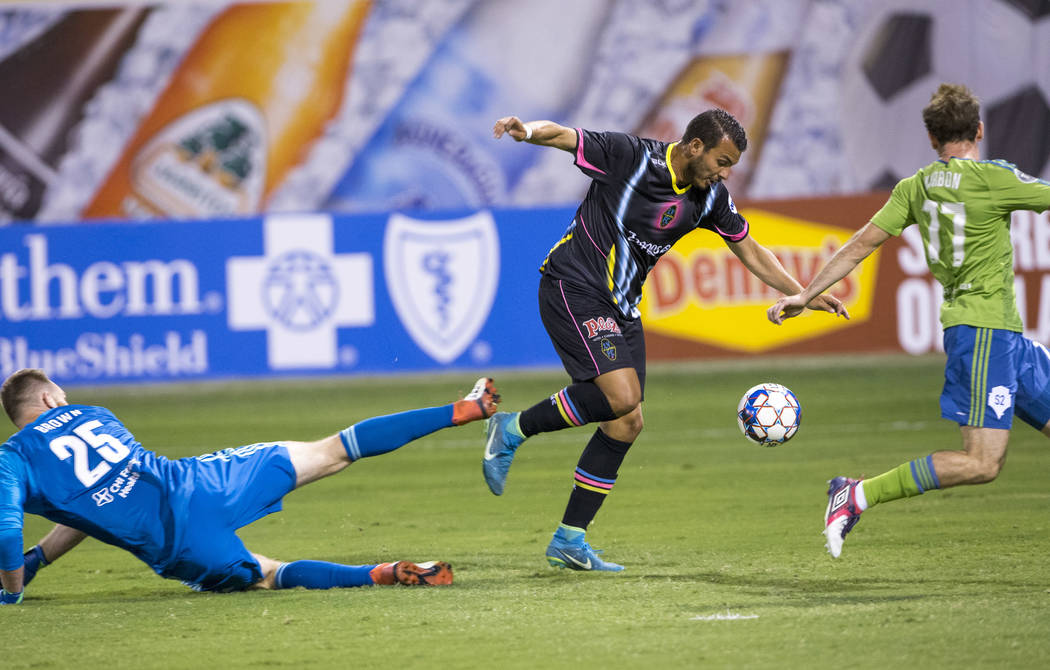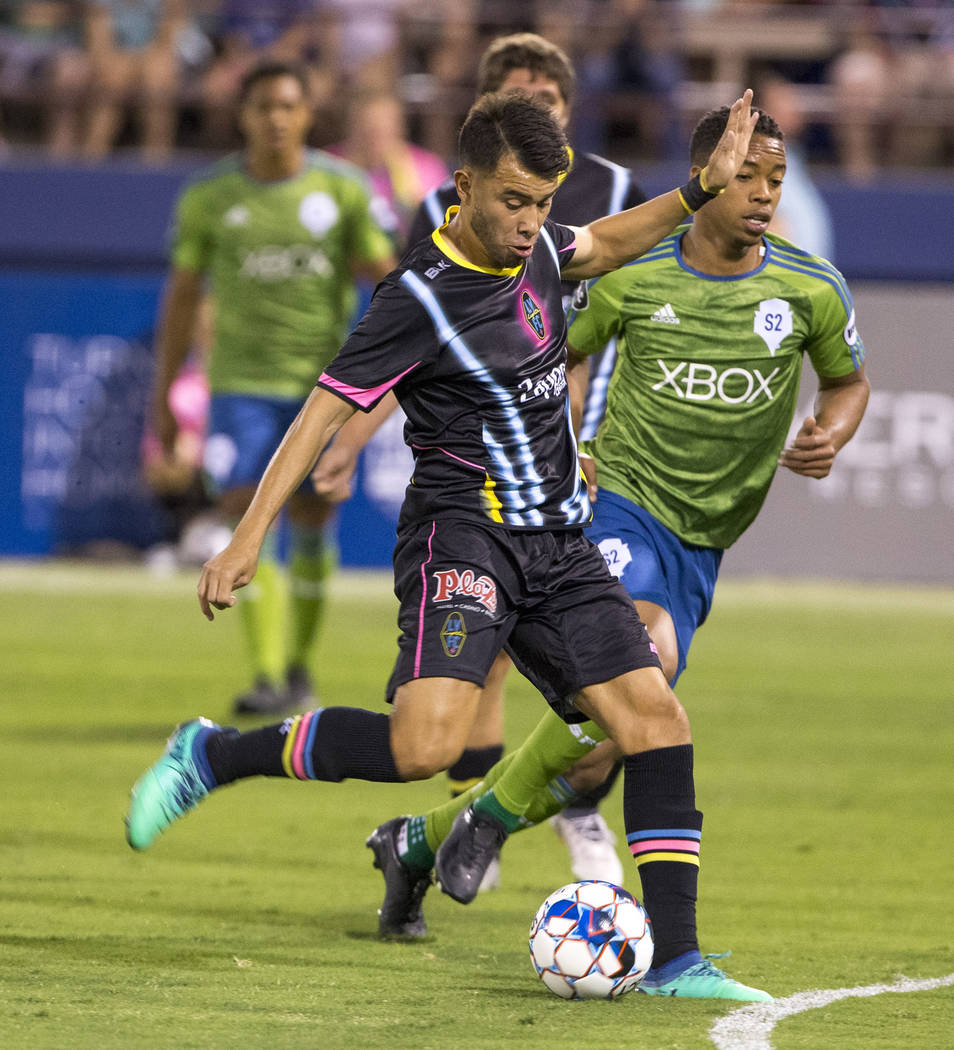 The Lights FC got one of its biggest wins of the season Saturday by training the least.
To conserve energy in the midst of a two-match week, technical director Jose Luis Sanchez Sola didn't bother drilling the game plan into his players during their two days between games. Instead, he grabbed a white board before Friday's practice and simply talked through tactics with his starters rather than practicing them on the field.
The result: A 4-1 win against Seattle Sounders FC 2 that tied the Lights' largest margin of victory.
"Tactically, if you noticed how we prepared for this game, you may laugh," coach Isidro Sanchez said. "They just talked. There was no balls, no anything."
The match marked the second time the Lights have faced a three-day turnaround, and their preparation was dictated by the schedule. The team normally gets a recovery day after games and a light practice the day before, so Sola and Sanchez stuck to that routine before playing the Sounders 2 on Saturday.
That meant the starters just jogged at Thursday's practice instead of going through drills, and there was the discussion and light walk-through Friday as the Lights tried to bounce back from a 4-0 loss June 13 at Phoenix Rising FC.
"Nothing went our way (against Phoenix)," midfielder Carlos Alvarez said. "As much as we tried, nothing went our way. We had chances, we didn't bury them. They had open breakaways."
The team still looked prepared against the Sounders 2 despite its little on-field work, scoring four goals in a United Soccer League game for only the second time. For extra motivation, Sanchez put a sign that said "Responsibility" in English, Spanish and Japanese in each player's locker before the match to remind them to perform no matter the circumstances.
"Responsibility is the ability to respond," Sanchez said. "When you are responsible, you handle your future. That's what I tried to encourage our players to do."
Alvarez up for Save of the Week
Goalkeeper Angel Alvarez is one of five finalists for the USL's Save of the Week after punching a ball over the crossbar in midair against the Sounders 2 in the 88th minute.
The save was one of six for the 20-year-old Rancho High product in his USL debut. He was subbing for suspended starter Ricardo Ferrino.
Huiqui gets suspended
Lights defender Joel Huiqui received his USL-leading eighth yellow card against the Sounders 2, giving him a one-game suspension.
The punishment ensures that the club will use its 14th starting lineup in 14 regular-season games when it plays the Swope Park Rangers on Sunday.
Injury updates
Defenders Miguel Garduno and Nico Samayoa, midfielders Matt Thomas and Eric Avila and forward Juan Carlos Garcia did not participate in team drills during Tuesday's practice. All are nursing lower-body injuries.
More Lights: Follow all of our Las Vegas Lights FC coverage online at reviewjournal.com/lights and @RJ_Sports on Twitter.
Contact Ben Gotz at bgotz@reviewjournal.com. Follow @BenSGotz on Twitter.