The bandwagoner's guide to the 2018 World Cup
Updated June 11, 2018 - 12:27 am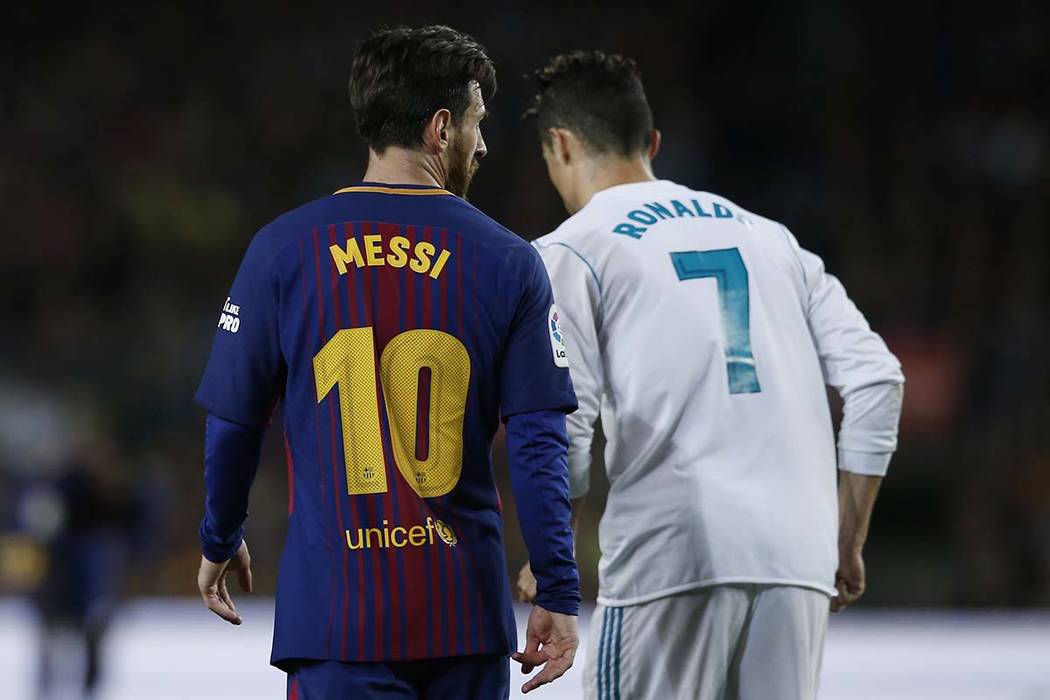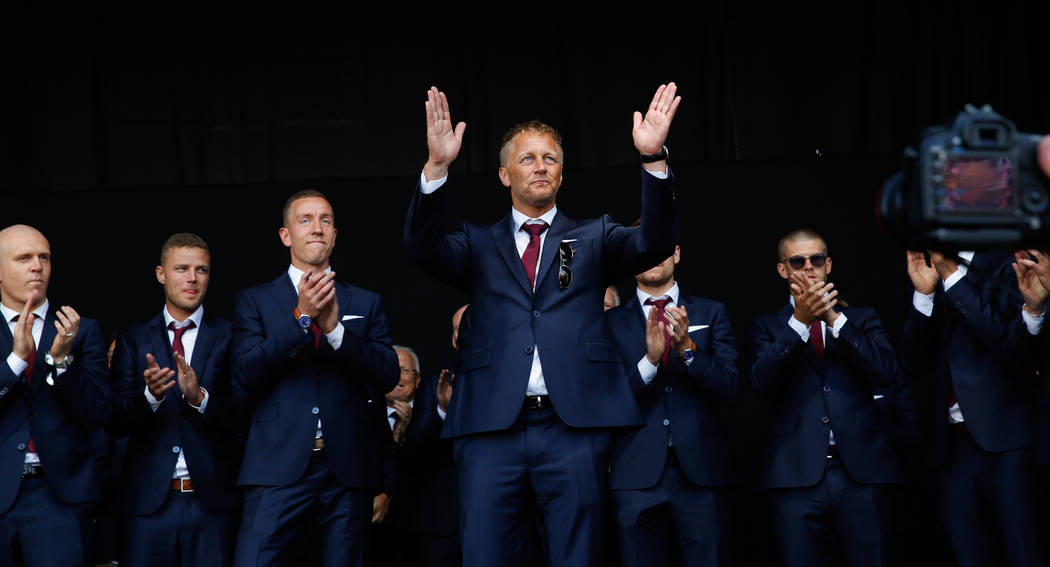 The 2018 World Cup in Russia begins Thursday, albeit with a distinct lack of red, white and blue.
A humiliating 2-1 defeat at Trinidad and Tobago in October kept the U.S. national team out of the event for the first time since 1986, so World Cup fever feels pretty cool stateside.
Sitting out the world's biggest soccer party is no fun, but plenty of countries could use extra fans on the bandwagon until the tournament wraps up July 15. If you're still unsure of which kit to buy or whose chants to sing for the next month, here are a few options for your consideration.
1. The Underdog (Iceland)
Rest assured, Iceland's story will one day be a Hollywood movie.
The country of fewer than 340,000 people is the smallest ever to make the World Cup, but its 2-1 win over England at Euro 2016 showed it's not a pushover. There's a real chance Strakarnir Okkar ("Our Boys") escapes the group stage.
If you're still not sold, consider that the team's coach, Heimir Hallgrimsson, is a practicing dentist and talks strategy with supporters before games at a local pub.
Also, those fans have one of the coolest traditions in sports: The "Viking Thunder Clap."
2. The Favorites (Brazil, Germany, Spain)
If you want to root for a nation that actually has a good chance of winning the Cup, your best bet is one of these three.
Brazil boasts a star in Neymar and a talented group around him. Germany, the 2014 champion, knows how to compete in big tournaments and has enviable depth. Spain, which took home the top prize in 2010, doesn't have a natural striker but should dominate possession with its midfield.
3. The Stars (Portugal, Argentina)
It's always fun to see the best of the best chase glory, and Cristiano Ronaldo and Lionel Messi, soccer's biggest superstars over the last decade, still don't have a World Cup win between them.
Ronaldo's Portugal squad is an intriguing entry this year after winning the 2016 European championship, but the Real Madrid standout will have to shoulder a lot of the scoring load.
Messi may have to carry a struggling Argentina side singlehandedly, as the Barcelona forward needed to score a hat trick in the team's last qualifying match to punch its ticket to Russia.
4. The Neighbor (Mexico)
While most fans wouldn't choose to root for a rival once their team is eliminated, any success El Tri has in the tournament makes North American soccer as a whole look better.
Plus the team has openly embraced American fans, as it has played 20 international friendlies against non-U.S. opponents in the states since the last World Cup and only three in Mexico.
5. The I-Just-Saw-Hamiltons (England, France)
Remember when the U.S. beat one of these countries in a war by teaming up with the other one? Composer Lin-Manuel Miranda sure does.
Tottenham Hotspur striker Harry Kane gives England a potent offensive threat, and the Three Lions should have little trouble escaping their group.
France carries loftier expectations into the tournament as Les Bleus are a legitimate threat to win it all, but they'll have to show consistency once the World Cup reaches the knockout phase.
Contact Ben Gotz at bgotz@reviewjournal.com. Follow @BenSGotz on Twitter.
Opening game
Saudi Arabia vs. Russia
Where: Luzhniki Stadium, Moscow
TV: Fox
Time: 8 a.m. June 14
Note: Opening ceremony is two hours before the first game.