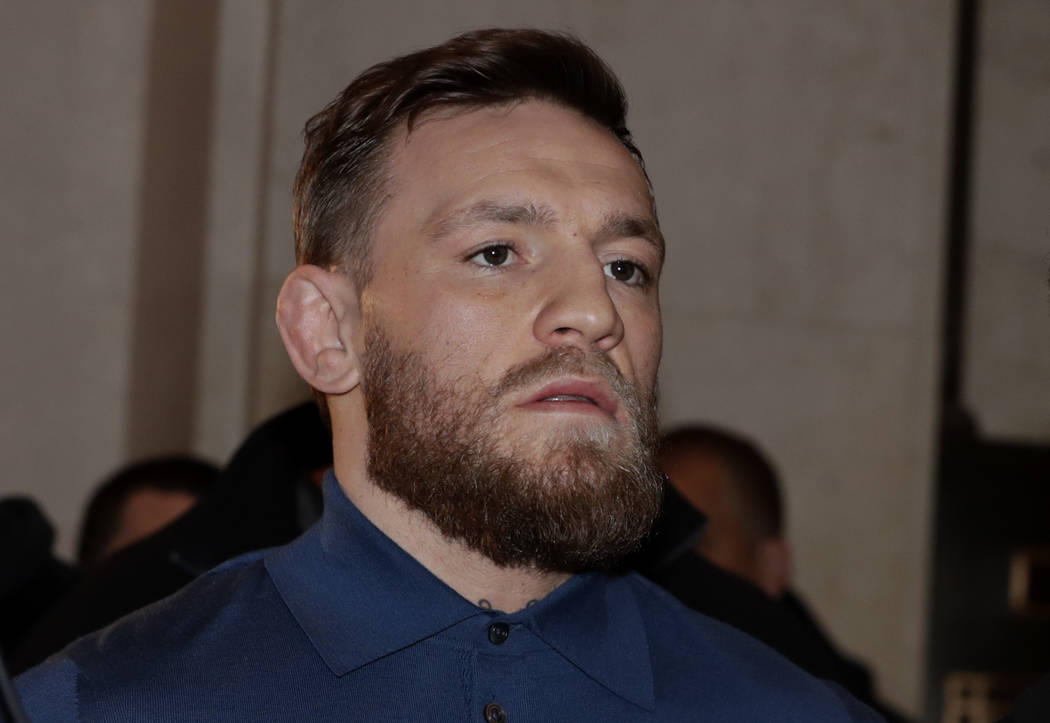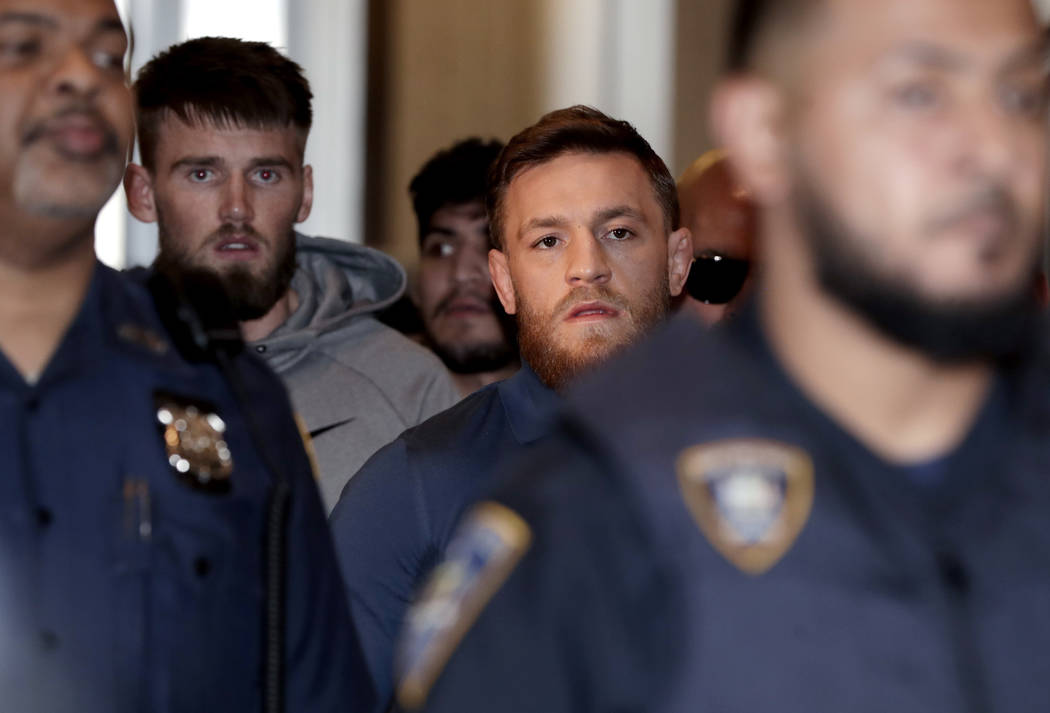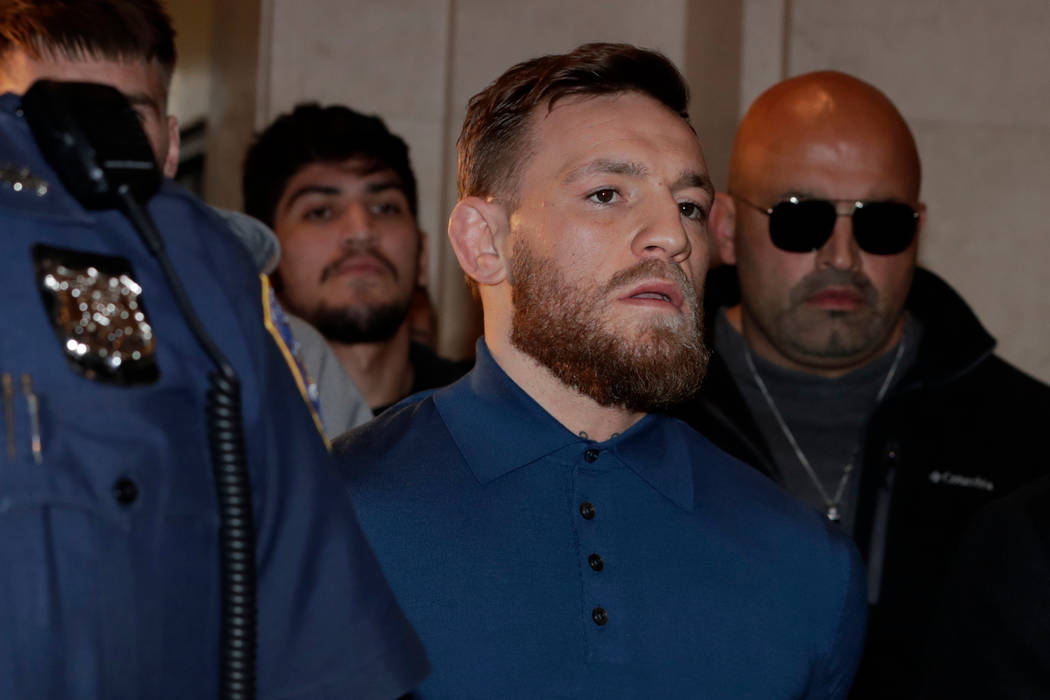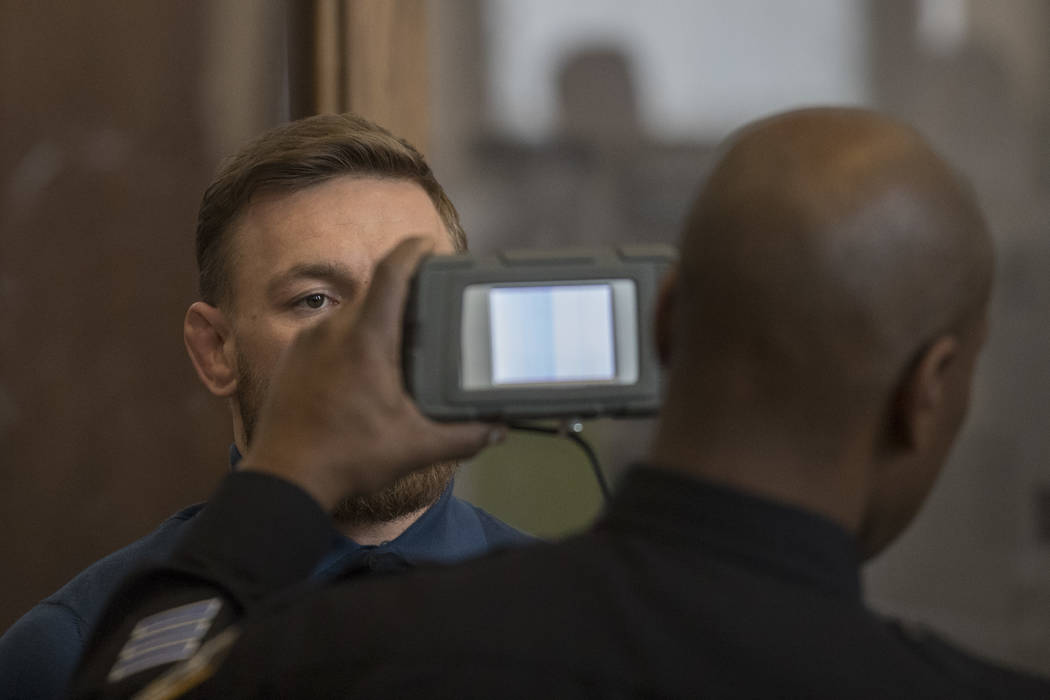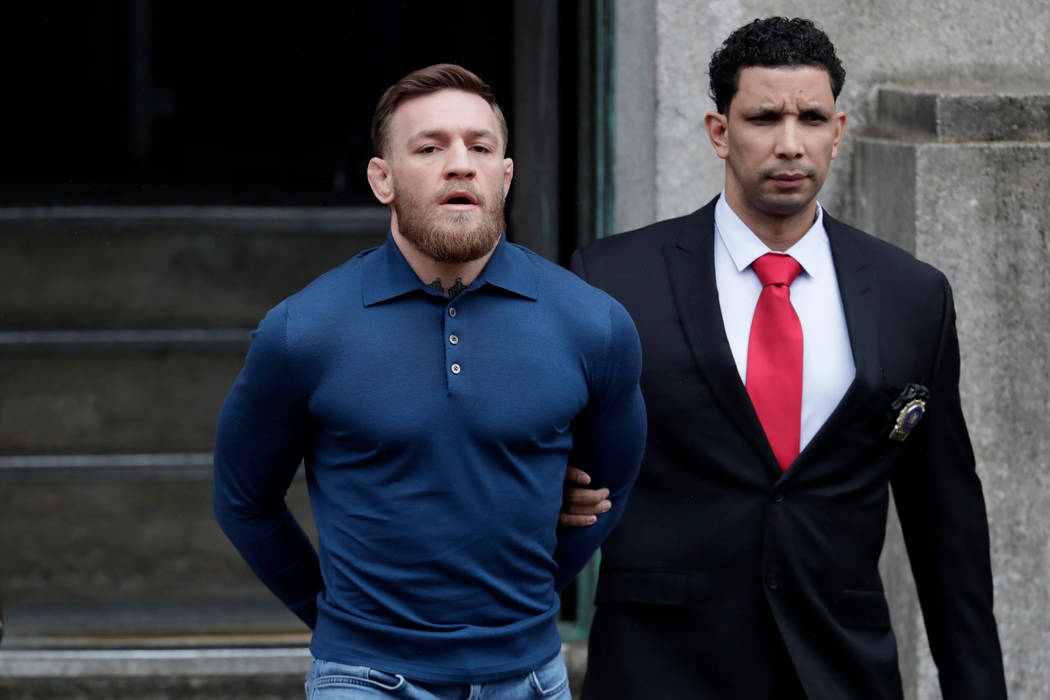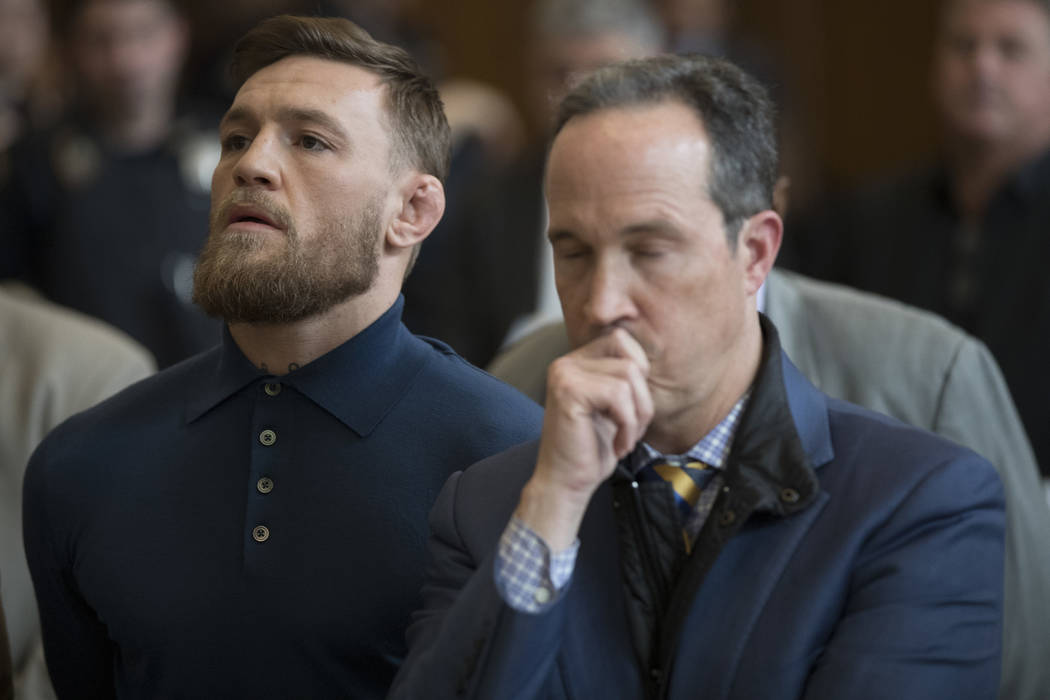 BROOKLYN, N.Y. — UFC star Conor McGregor calmly strolled out of a courthouse Friday afternoon flanked by officers, his lawyers, a bodyguard, a bail bondsman and a couple of friends.
It was a stark contrast to his demeanor just more than 24 hours earlier on a loading dock below Barclays Center as he led an angry posse in search of revenge on a rival fighter, culminating in multiple injuries and a damaged bus.
McGregor, who was represented by prominent attorney Jim Walden, pleaded not guilty to three misdemeanor assault charges and a felony count of criminal mischief when he appeared before Judge Connie Mallafre Melendez in a Kings County courtroom shortly after 3 p.m.
He was released on a $50,000 bond under an agreement with prosecutors that will allow him to return home to Ireland and travel internationally provided he clears it with his bondsman, Ira Judelson. McGregor is due back in court June 14.
McGregor was ordered to stay away from UFC fighters Michael Chiesa and Ray Borg, along with two others, who were injured in the melee. The no-contact order extends to contact via social media.
Chiesa and Borg had their fights canceled on the UFC 223 card Saturday at Barclays Center because of injuries sustained as a result of being struck by broken glass in the incident that UFC president Dana White called the "most disgusting thing that's ever happened in the history of this company."
McGregor never spoke during the brief hearing. He declined comment as he walked past reporters shouting questions on his way out of the building.
Judelson said he was unsure where McGregor was headed Friday evening but that the fighter had not informed him of any plan to leave the country.
"He was just thankful he was out," Judelson said.
The incident occurred when McGregor's entourage showed up after media day for UFC 223 with an entourage intent on confronting Khabib Nurmagomedov, who was captured on video in a brief oral altercation with McGregor's friend, Artem Lobov, this week.
When the group discovered Nurmagomedov and the other fighters had boarded buses on the loading dock at the arena, McGregor fought off security as he searched for objects to throw. He settled on a dolly that he hurled through one of the windows of the bus. A front window also was broken.
The entire incident was captured on several videos by fighters on and off the bus.
Lobov's fight was canceled because of his role in the ruckus.
Chiesa suffered facial lacerations and was deemed unable to fight former lightweight champion Anthony Pettis by the New York State Athletic Commission. Borg was diagnosed with multiple corneal abrasions and won't be able to fight Brandon Moreno.
White, who runs the company that is based in Las Vegas, said Thursday he is unsure of his future relationship with McGregor. During an appearance on ESPN on Friday morning, he said he wouldn't assist McGregor in his legal battle.
"Normally, yes, I would dive right in and do everything in my power to help one of my guys. But not in this situation," White said. "He came into the Barclays Center, attacked our fighters and attacked my staff with a bunch of guys. No, you don't get my help on this one."
White said he was in contact with McGregor shortly before the former two-division champion turned himself in to police Thursday night. He indicated that McGregor was remorseful for the fighters he injured but thought he needed to seek retaliation against Nurmagomedov.
"It's out of character for Conor McGregor and any of my fighters," White said of the incident. "Listen, crazy things happen in sports.
"In the history of the UFC, this is definitely the worst thing ever that's happened. This is not Conor McGregor. This is not the Conor McGregor that I know."
McGregor's friend Cian Crowley, a little-known fighter who is 0-1 as a pro and not in the UFC, appeared alongside McGregor in court and also was charged in the incident. He was released under similar circumstances but with a $25,000 bond.
More MMA: Follow all of our MMA and UFC coverage online at CoveringTheCage.com and @CoveringTheCage on Twitter.
Contact Adam Hill at ahill@reviewjournal.com or 702-277-8028. Follow @AdamHillLVRJ on Twitter.