Joey Logano wins NASCAR South Point 400 with late pass
Updated October 16, 2022 - 6:49 pm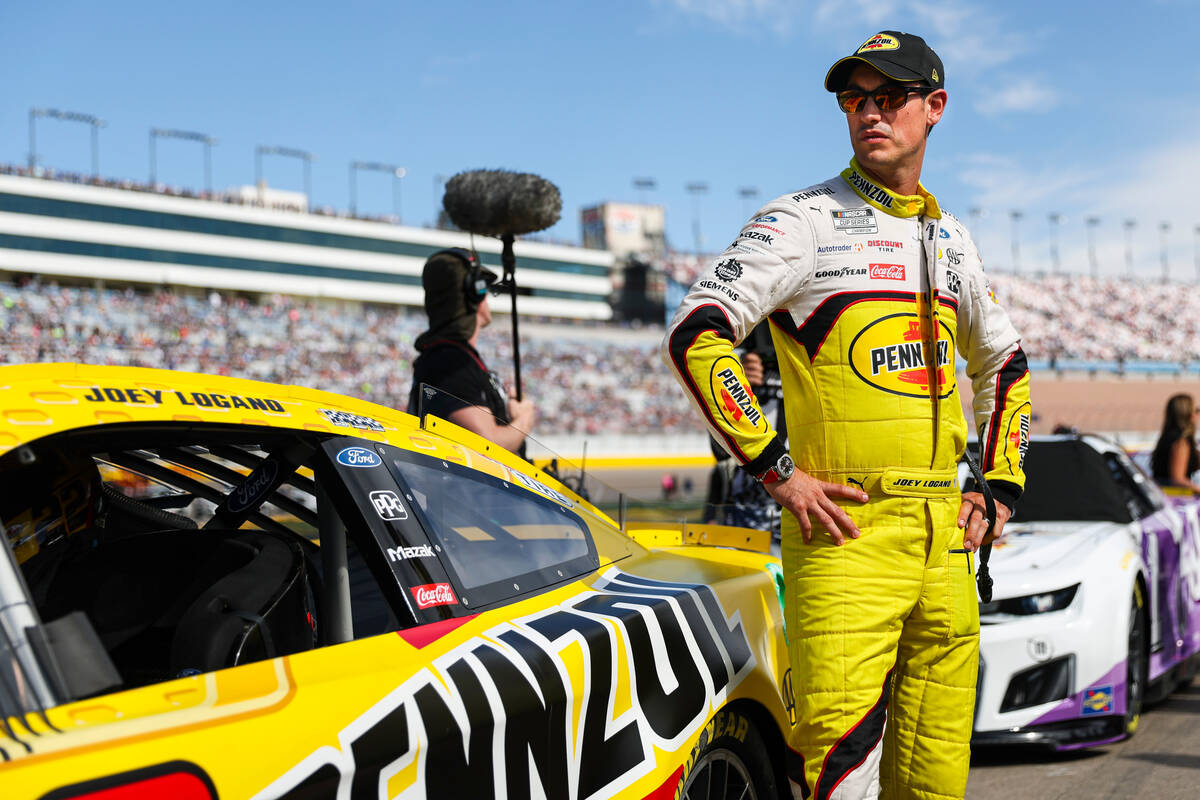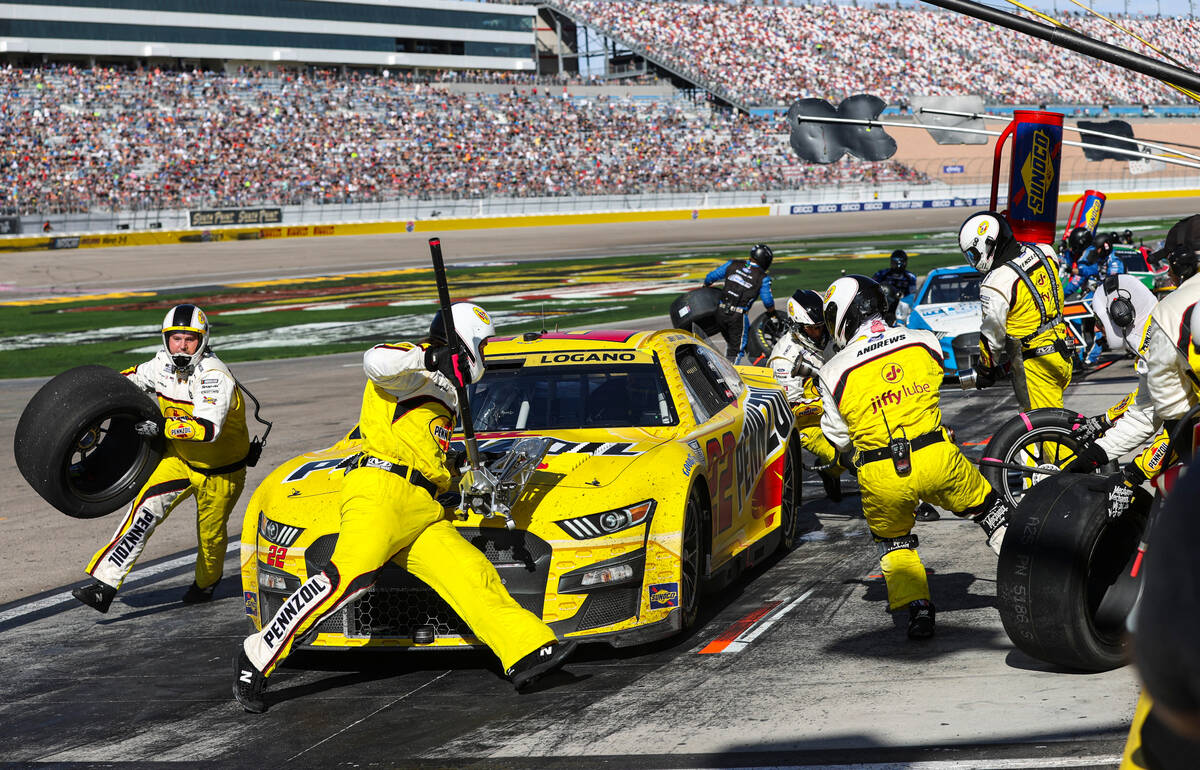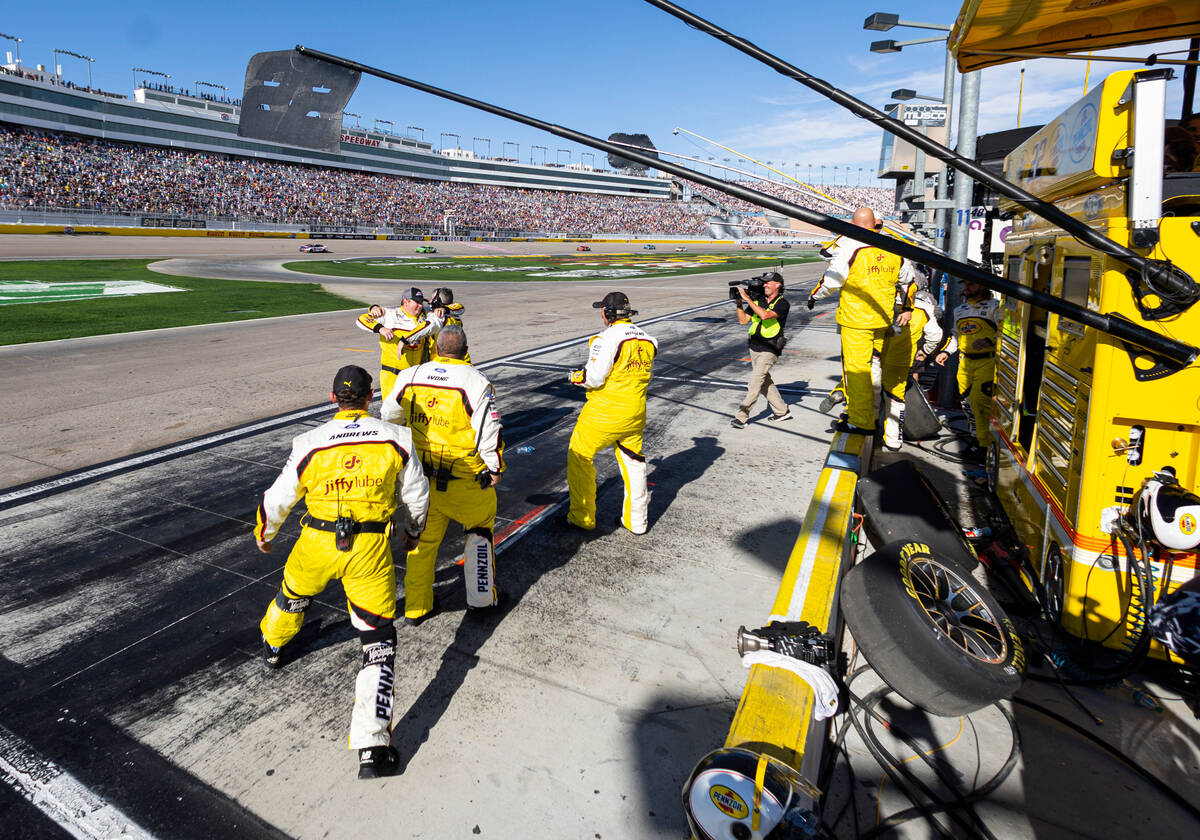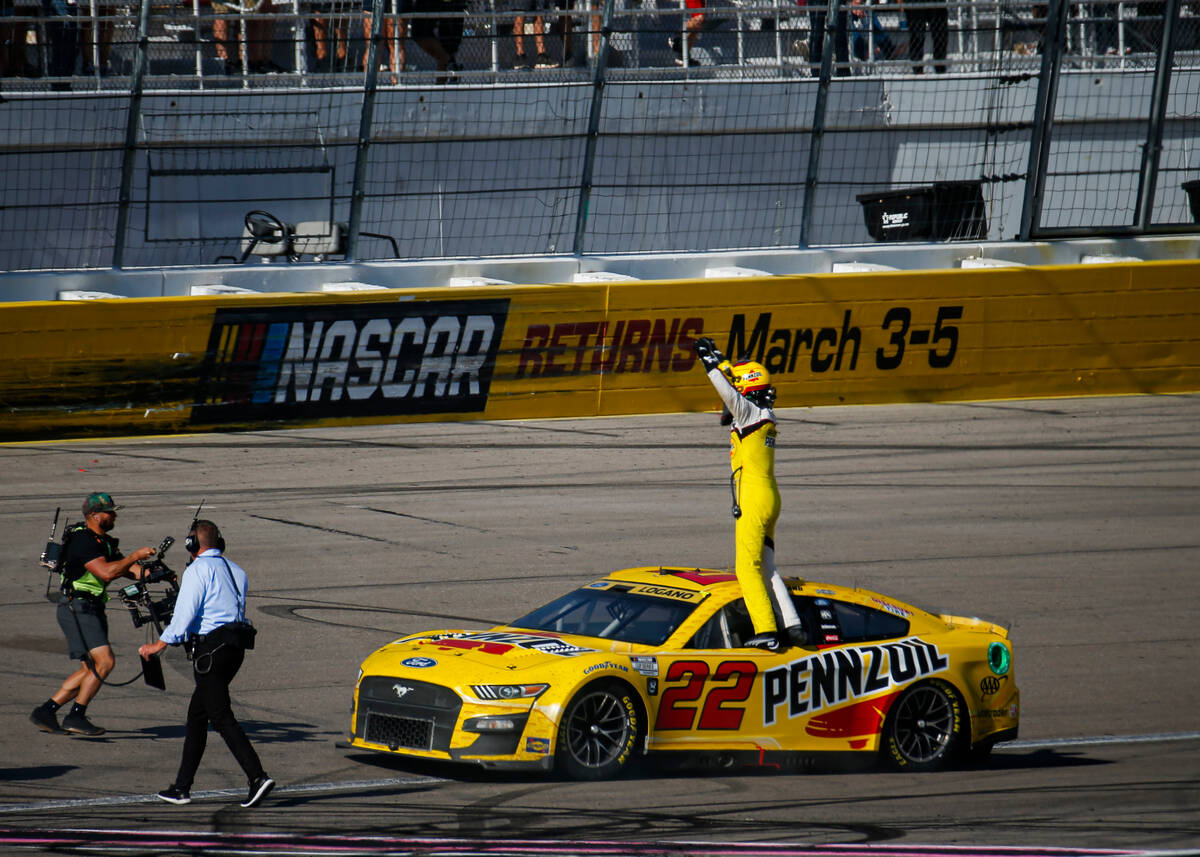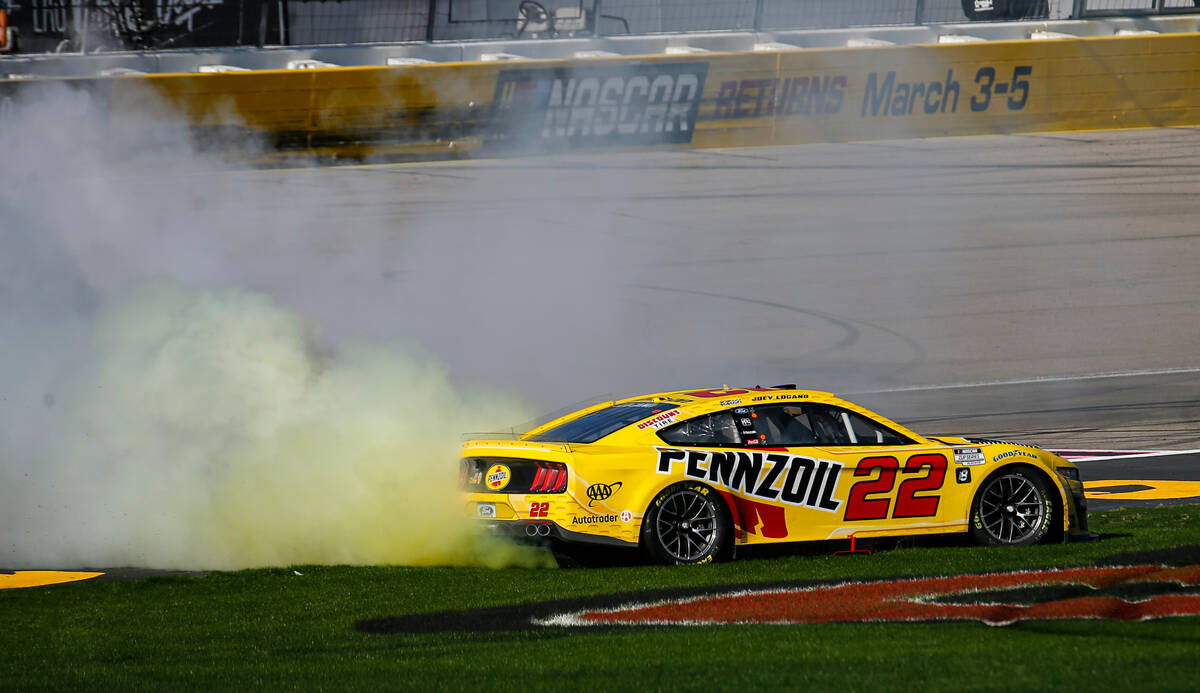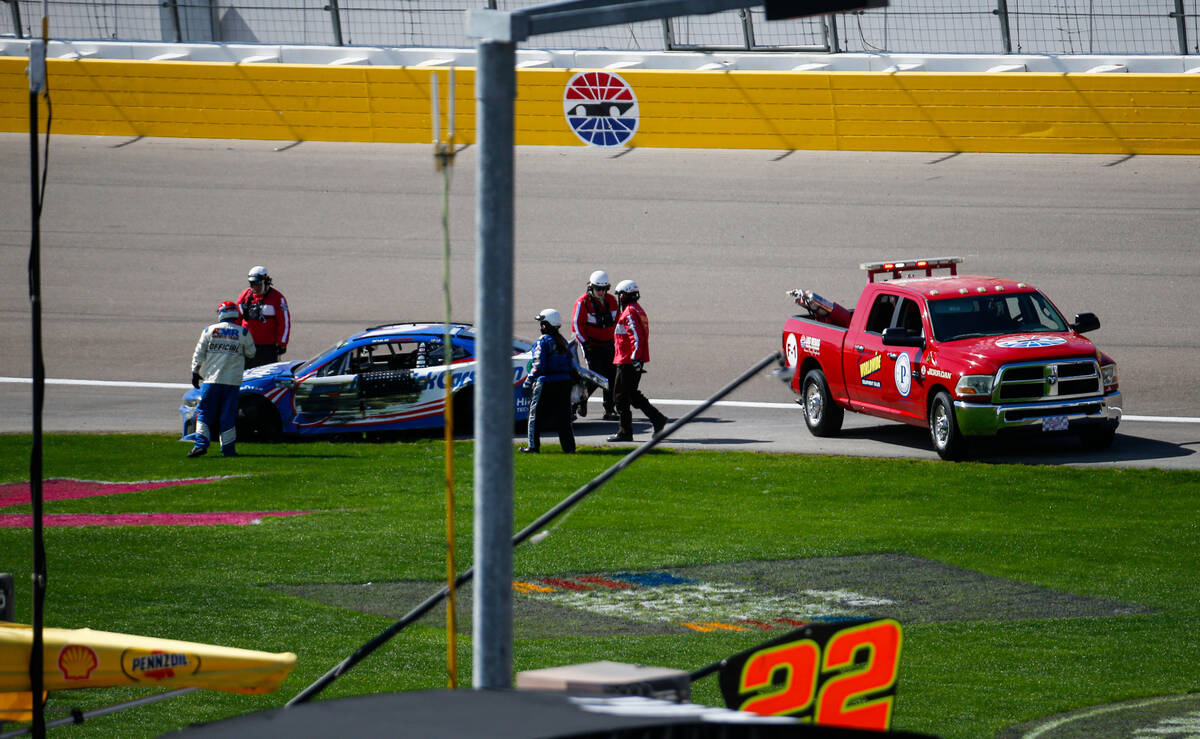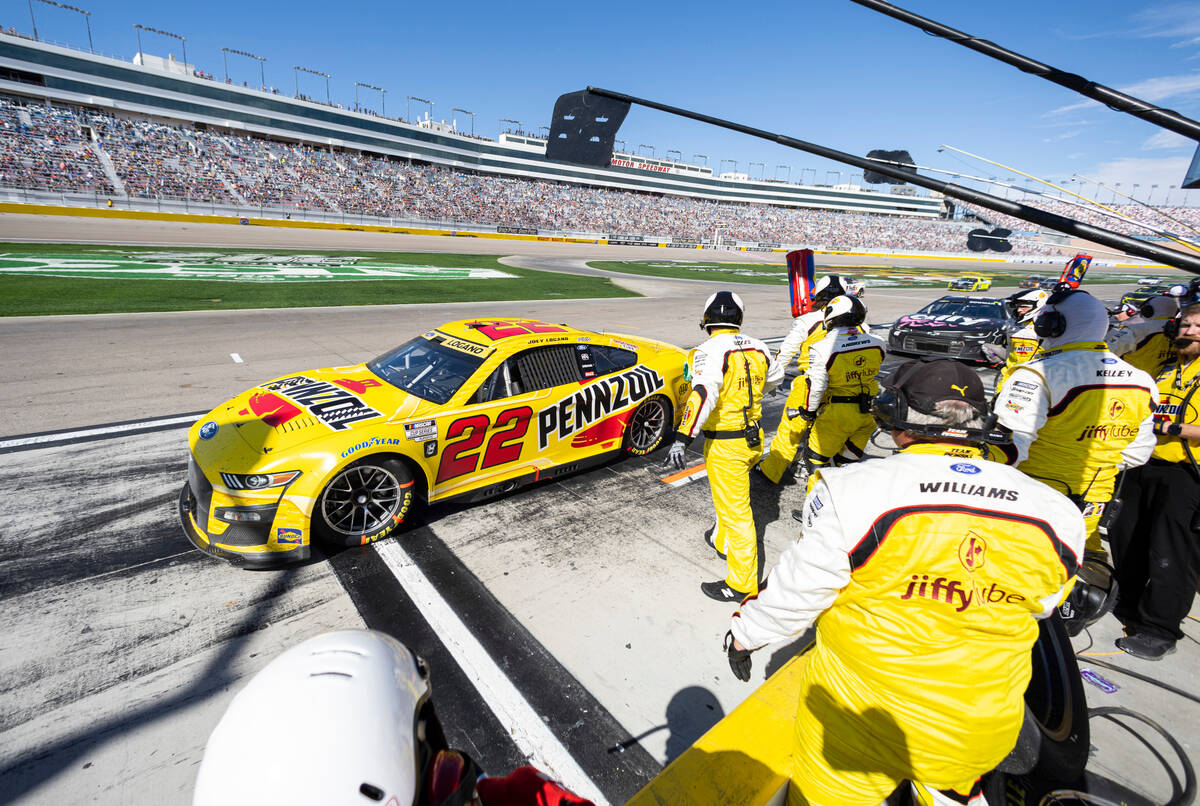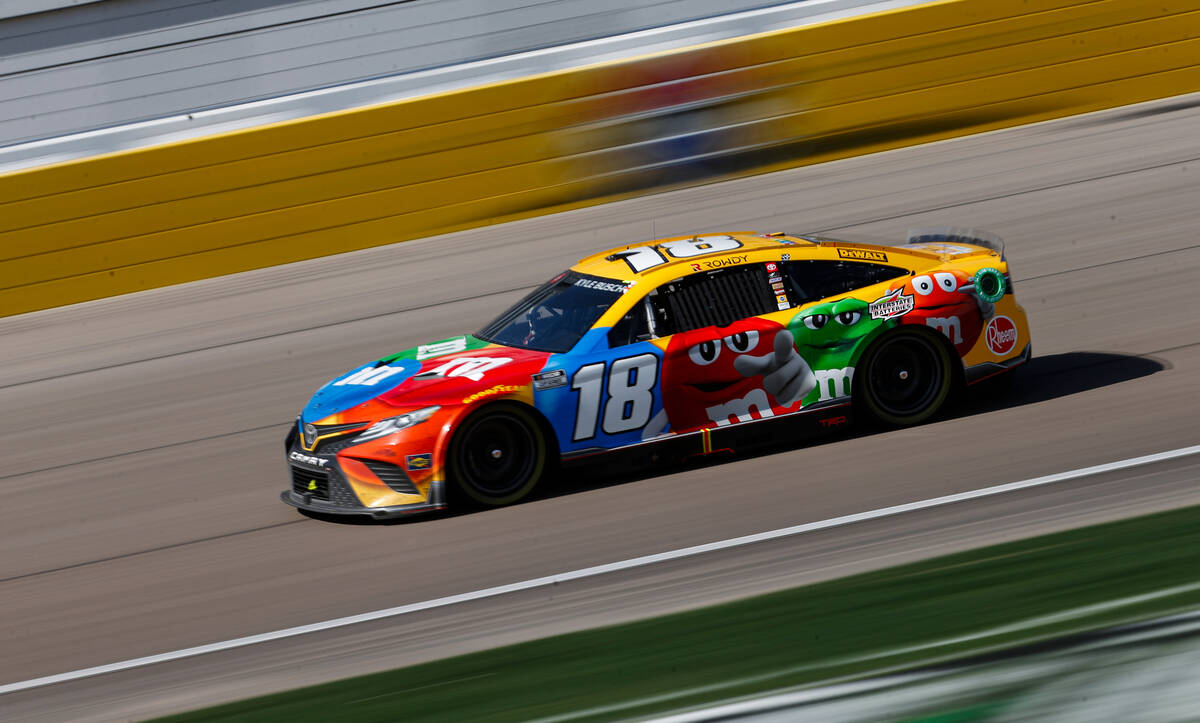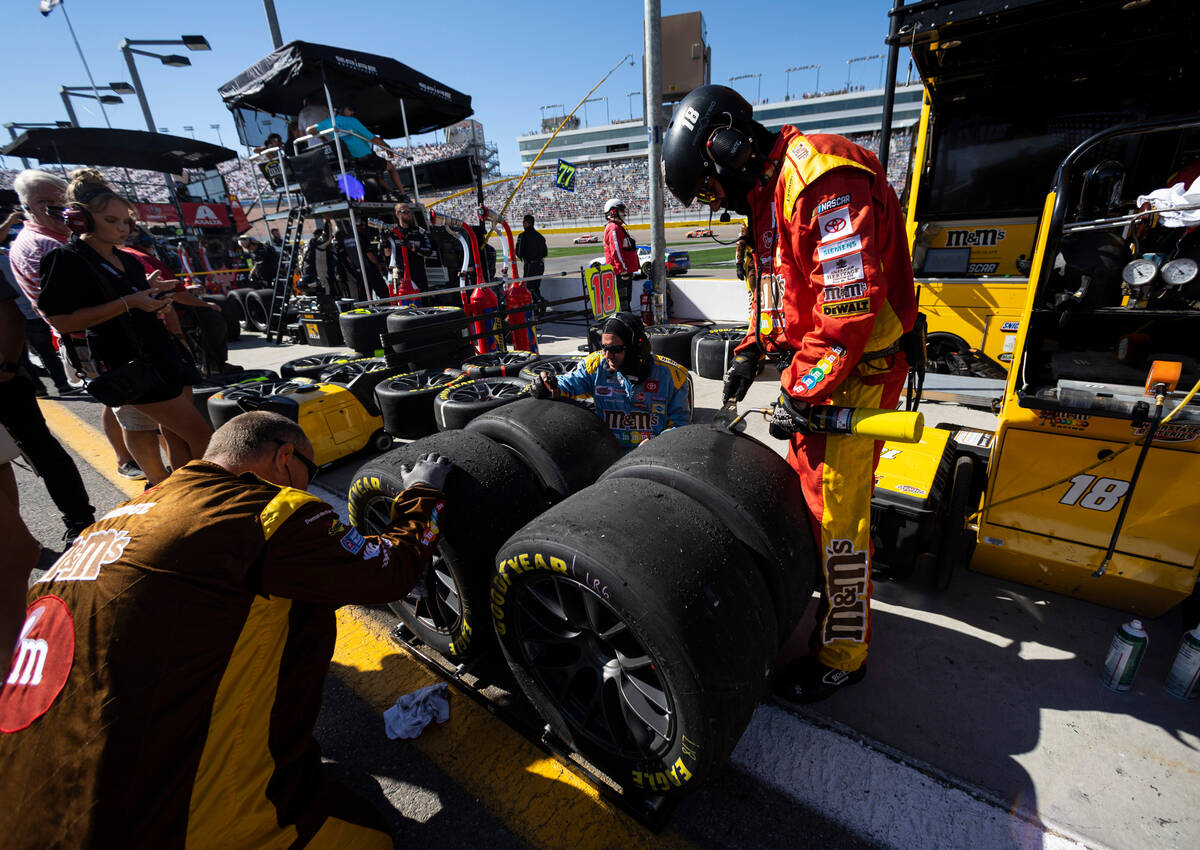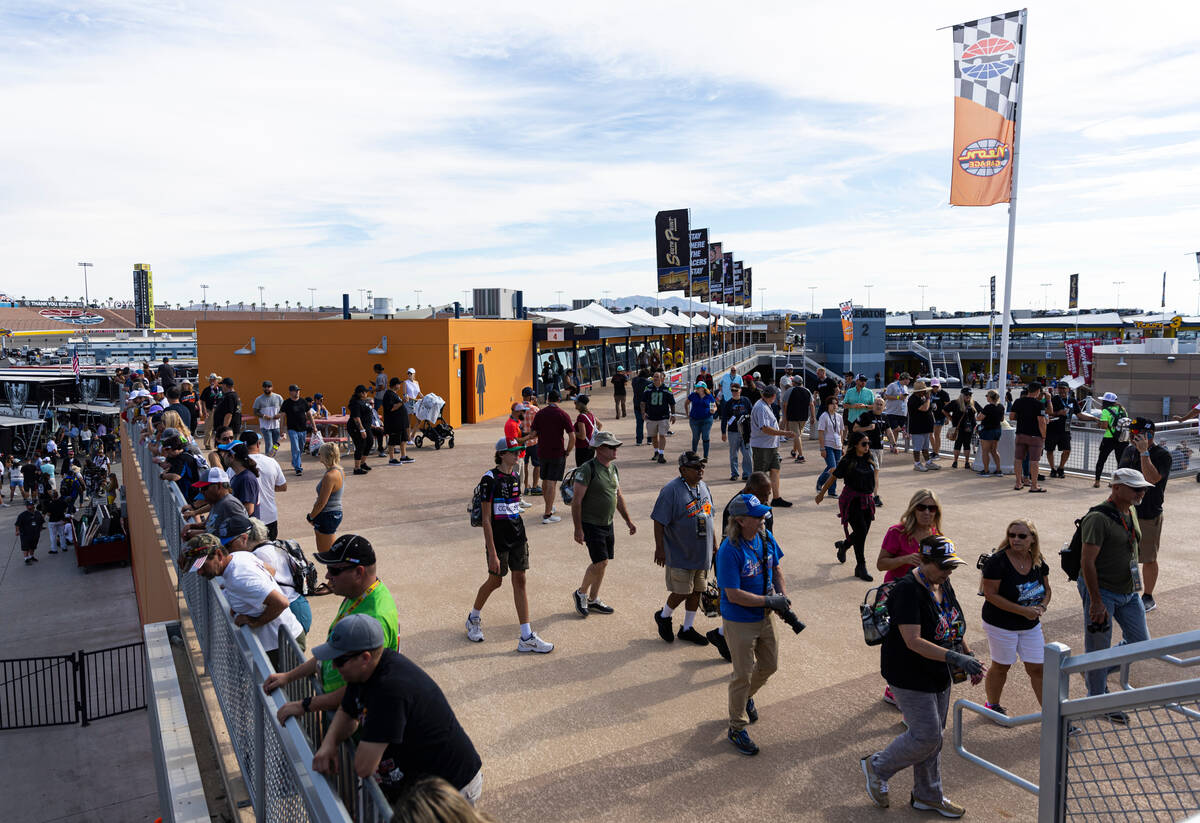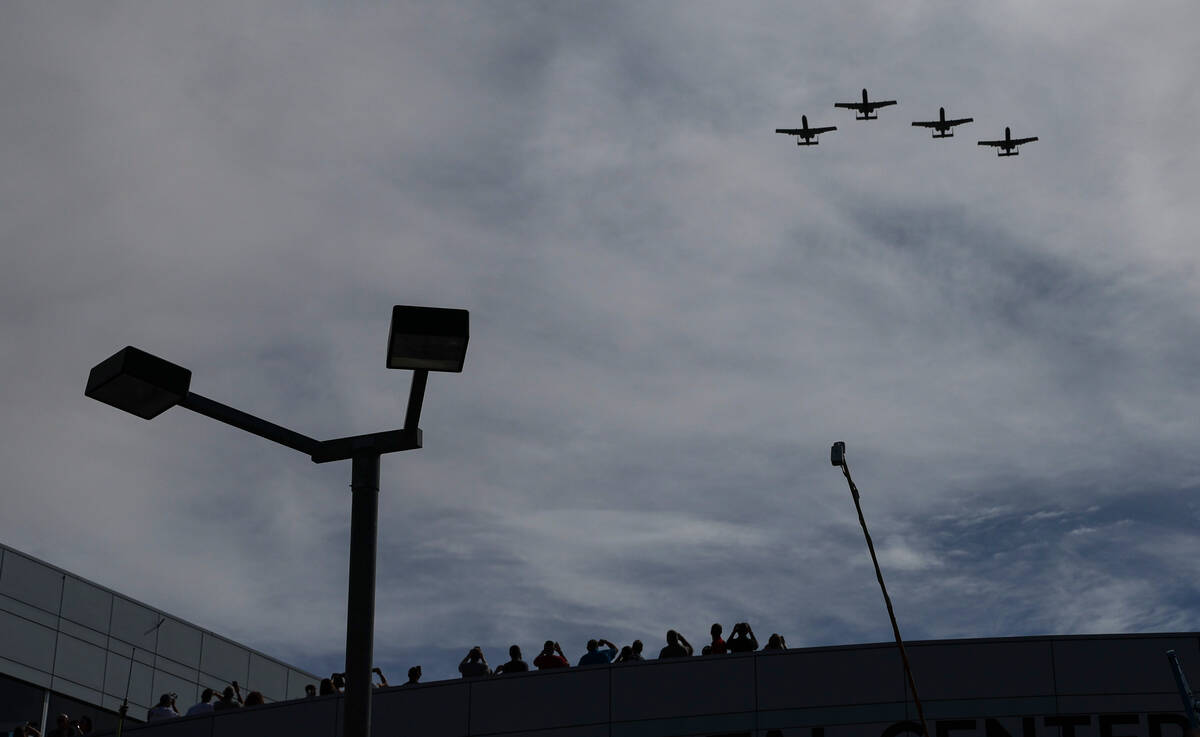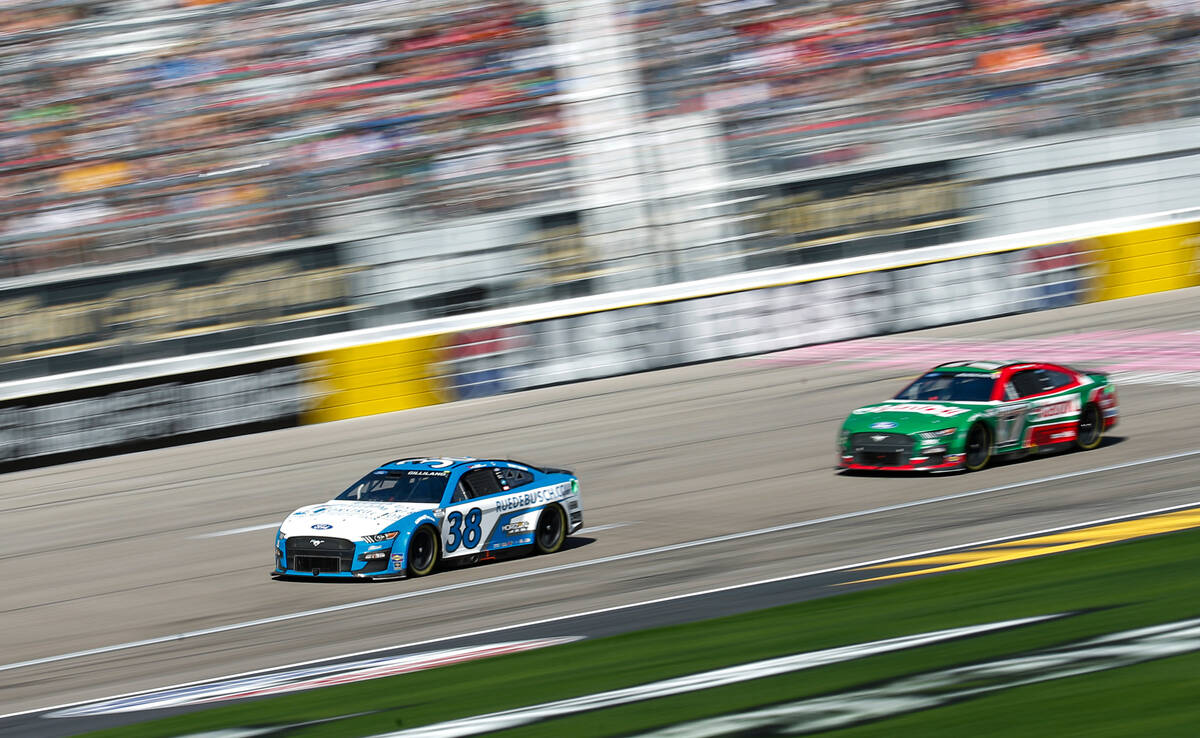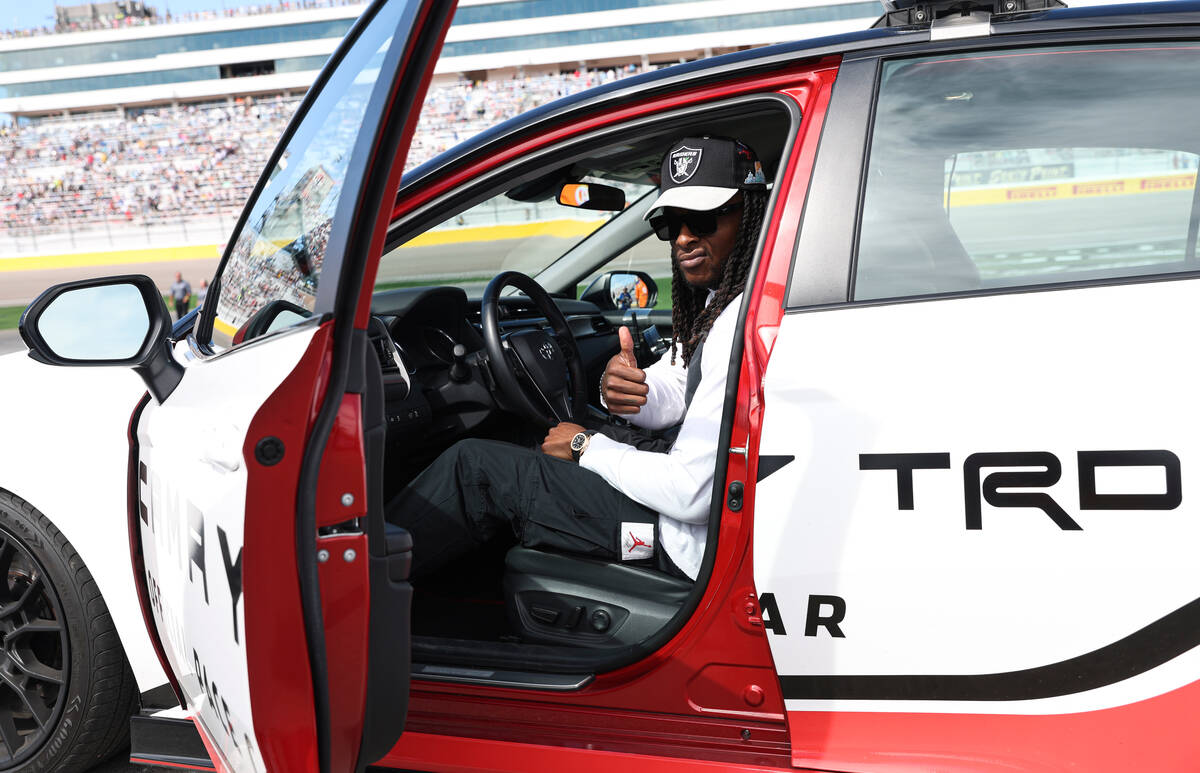 Joey Logano claimed NASCAR's new Next Gen car still was such an unknown variable that he had no idea how Sunday's South Point 400 playoff race would play out.
He might have been the only one without a clue.
After pitting for fresh tires during a late caution period, Logano blew by leader Ross Chastain with three laps to go en route to his third victory at Las Vegas Motor Speedway, further cementing his reputation as the current-day master of the 1.5-mile desert oval.
More importantly, the victory locked Logano into the field of four drivers who will race for the Cup Series championship at Phoenix on Nov. 6.
"It's been a good track for me from the get-go," Logano said about his ability to navigate LVMS as if his yellow-and-red No. 22 Team Penske Ford had wings.
He improved his average finish to 8.5 in 19 Las Vegas starts, tops among current drivers.
"Even when I was horrible at all the (other) racetracks, Vegas was the one that fit my style," he said.
Logano, who qualified for his fifth Championship 4 by winning the first race in the Round of 8 (and the 30th of his career), flashed a toothy grin that, along with his hard-charging style, is what the 2018 NASCAR champion is best known for.
"This would be a good place for a championship race, wouldn't it?" he said.
Matter of time
When the field reformed for the final restart with 16 laps to go, Logano quickly picked off cars to pull within challenging distance of Chastain, who stalled him with repeated blocks. But with fresher tires, Logano said it was just a matter of being patient.
"Ross and I have a mutual understanding of how each other races, and honestly, we work together pretty well on the racetrack," Logano said of the duo's thrust-and-parry over the closing laps. "I knew I had a tire advantage, (but) a possible championship was on the line. So I thought, 'Oh boy, he's going to be willing to do a lot to get in.'"
Chastain, whose aggressive tactics have put him in the cross hairs of other drivers during his ascension to championship contender, finally had no choice but to let Logano by after leading a race-high 68 laps in his No. 1 Trackhouse Racing entry.
"That was all we had," Chastain said. "There was a clear difference in tires, though we fully believed we could hold him off with the tires we had. Joey did a good job of getting through the field. "
Logano led twice for 32 laps, and his margin of victory was 0.817 seconds. Kyle Busch recovered from a first-stage spin to finish third. The Las Vegan nearly got around Chastain in a feisty duel for second on the last lap of a race that produced 18 lead changes among 11 drivers and eight caution flags for 42 laps.
There was only one crash of note, and it could have been avoided. Kyle Larson and Bubba Wallace, who paced 29 laps, got together on the 94th lap, after which Wallace retaliated and sent Larson hard into the wall. After the two climbed from their battered cars, Wallace shoved Larson multiple times in front of the main grandstand.
Passing the test
As far as reprising his Las Vegas form despite saying it was anybody's race to win, Logano conceded that the Penske team seemed closer to getting a handle on the Next Gen car during a recent test at Homestead, Florida, another mile-and-a-half oval.
"The 12 (teammate Ryan Blaney, who crashed out of Sunday's race after leading 39 lap) has been pretty good at the mile-and-a-halves all year, but we've been off, trying to find the right feel and the right things that I need to do the moves I want," Logano said.
"I felt like we found some things in Miami that carried over to Texas and now to here, to where we have a solid race car. We didn't have that until recently."
That might have been Joey Logano's story coming into Las Vegas. But with three races left to run in pursuit of his second NASCAR championship, he no longer is sticking to it.
"I think it definitely puts us in a good spot," he said, flashing one more telltale grin. "We've got a 1 in 4 chance now, and I feel like our chances are way better than that."
Contact Ron Kantowski at rkantowski@reviewjournal.com or 702-383-0352. Follow @ronkantowski on Twitter.