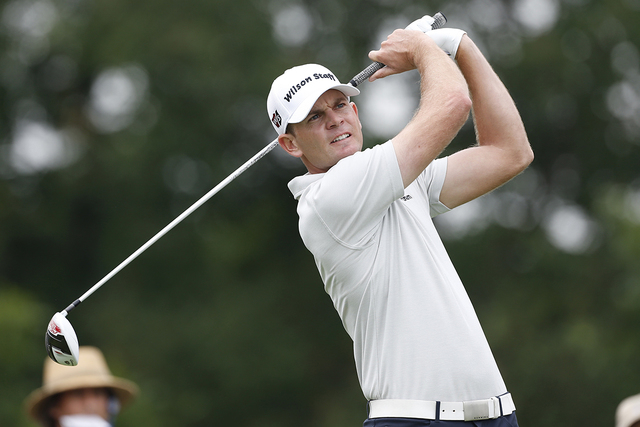 In a battle over music not seen on the golf course since Judge Smails became irate at Al Czervik for blasting Journey at Bushwood, PGA Tour players Will Wilcox and Brendan Steele argued about music on the driving range Tuesday in a Twitter beef.
Steele apparently was annoyed that Wilcox was listening to hip-hop music while practicing at last week's Travelers Championship. When Wilcox was notified of Steele's displeasure Monday, he took to Twitter to offer a sarcastic apology.
"Hey dog sorry for upsetting u with that Drake on the range last week #whatisthismiddleschool," Wilcox posted.
Replied Steele: "No dog. It's the @PGATOUR act accordingly."
Wilcox: "Couldve asked me to turn it off an wouldve done so happily … was more referring to the tattle tale approach u took."
Smails (Ted Knight) also secretly seethed at Czervik (Rodney Dangerfield) in "Caddyshack," telling his caddy, Danny Noonan, "The man's a menace. Music is a violation of our personal privacy. He's breaking the law."
Noonan: "I've always been fascinated with the law, sir. I planned to go to law school after I graduated, but it looks like my folks won't have enough money to put me through college."
Smails: "Well, the world needs ditch diggers, too."