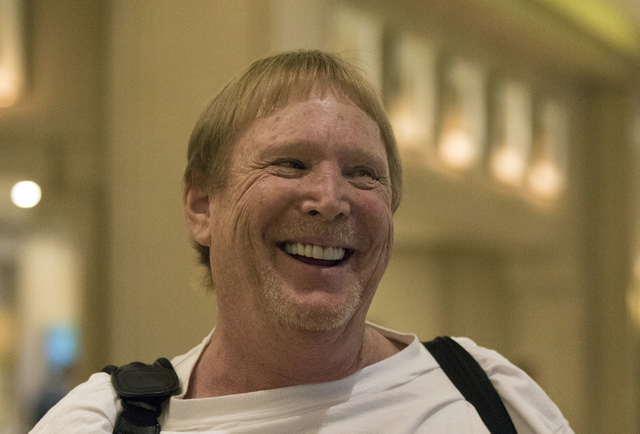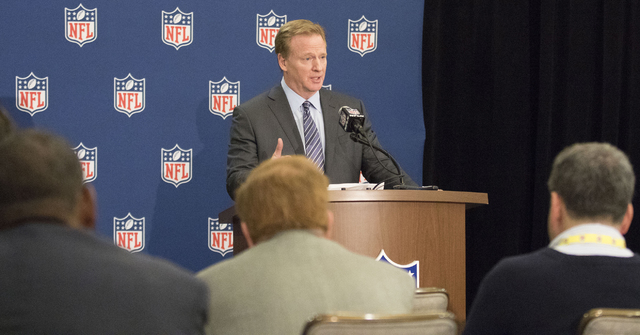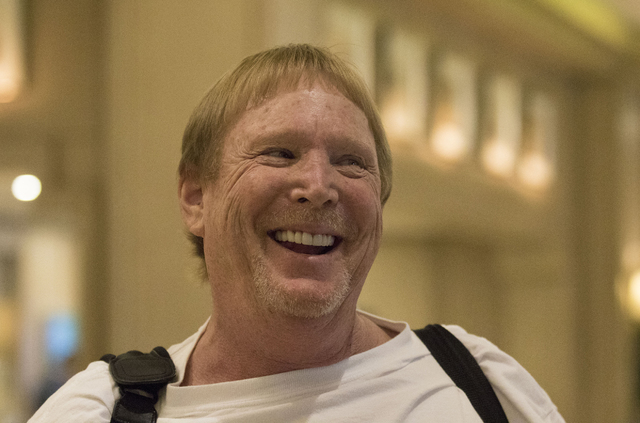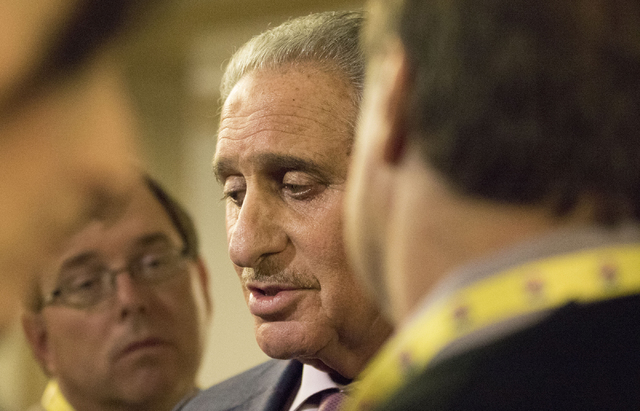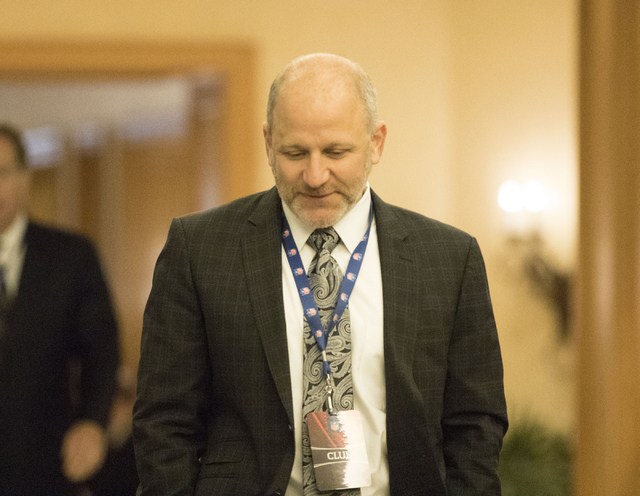 IRVING, Texas — After acknowledging the Raiders' future might not be bright in Oakland, NFL commissioner Roger Goodell spoke in a positive tone about Las Vegas at a league owners meeting Wednesday.
Goodell emerged from a five-hour session at the Four Seasons Resort and addressed stadium and relocation questions facing the Raiders and San Diego Chargers.
"These issues have been going on for an awful long time. We have not made great progress in Oakland and San Diego," Goodell said. "We feel strongly about keeping our teams where they are. Relocations are painful and something we want to avoid at all costs, but that is something that we have to continue to work on. Those are decisions the clubs have to make."
Goodell, who in the past expressed concerns about gambling and never had been complimentary of Las Vegas, said an independent analysis showed encouraging signs for the market's growth and potential to support an NFL franchise.
"There are some real strengths to the Las Vegas market," he said. "It's clear the Las Vegas market has become more diversified and more broadly involved with entertainment and hitting big events. There is a growth to the market. You can see the trajectory and where it's going when you look at the data. There were some very positive things about it."
Raiders owner Mark Davis reacted to Goodell's comments by saying, "I'm not making any predictions."
Davis laughed and added, "They have asked us not to talk about relocation, so I'm not going to talk about relocation. There's a gag order, and I guess it's just on me."
Several other NFL owners spoke to the media about relocation topics after owners unanimously approved a stadium lease between the Chargers and Rams in Los Angeles, a development that does not assure the Chargers will relocate.
The news of Oakland officials voting Tuesday to approve a negotiating plan for a $1.3 billion stadium in an effort to keep the Raiders was not received warmly by some owners.
"At this point, there's really no reason for optimism in either market for the Chargers or the Raiders," Indianapolis Colts owner Jim Irsay said.
"I think Las Vegas is a big enough market, and it's a different market than Oakland. There's a real enthusiasm from the powers that be that run that city and state to have an NFL team, and that goes a long way."
Las Vegas would rank as the NFL's fifth-smallest market, ahead of Green Bay, Buffalo, New Orleans and Jacksonville.
"It's not the biggest market, and you would prefer a bigger one," Houston Texans owner Bob McNair said. "But sometimes you have to go where the opportunity is."
Davis said he remains committed to the stadium plan that was passed by Nevada lawmakers in October. A 65,000-seat, $1.9 billion domed stadium in Las Vegas calls for $750 million in public funding from a Clark County hotel room tax increase, plus contributions of $650 million from the family of Las Vegas Sands Corp. Chairman and CEO Sheldon Adelson and $500 million from the Raiders.
The Raiders' relocation would require votes from 24 of 32 owners. Davis said he's not certain when he might file for relocation or if there will be a vote next month. He can file after his team's last game — which could be Feb. 5 if it advances to the Super Bowl — until Feb. 15.
Pittsburgh Steelers owner Art Rooney said if the Raiders apply for relocation in January, he anticipates the vote will happen at the NFL Annual Meeting in late March in Phoenix.
The Review-Journal is owned by the family of Las Vegas Sands Corp. Chairman and CEO Sheldon Adelson.
Contact reporter Matt Youmans at myoumans@reviewjournal.com or 702-387-2907. Follow @mattyoumans247 on Twitter.
RELATED
Raiders owner Mark Davis is doing it his way
Oakland approves negotiations on $1.3B Raiders stadium
Mark Davis to address NFL owners amid report of possible delay in Raiders relocation vote
Oakland Raiders owner Mark Davis praises 'historic day' in Nevada