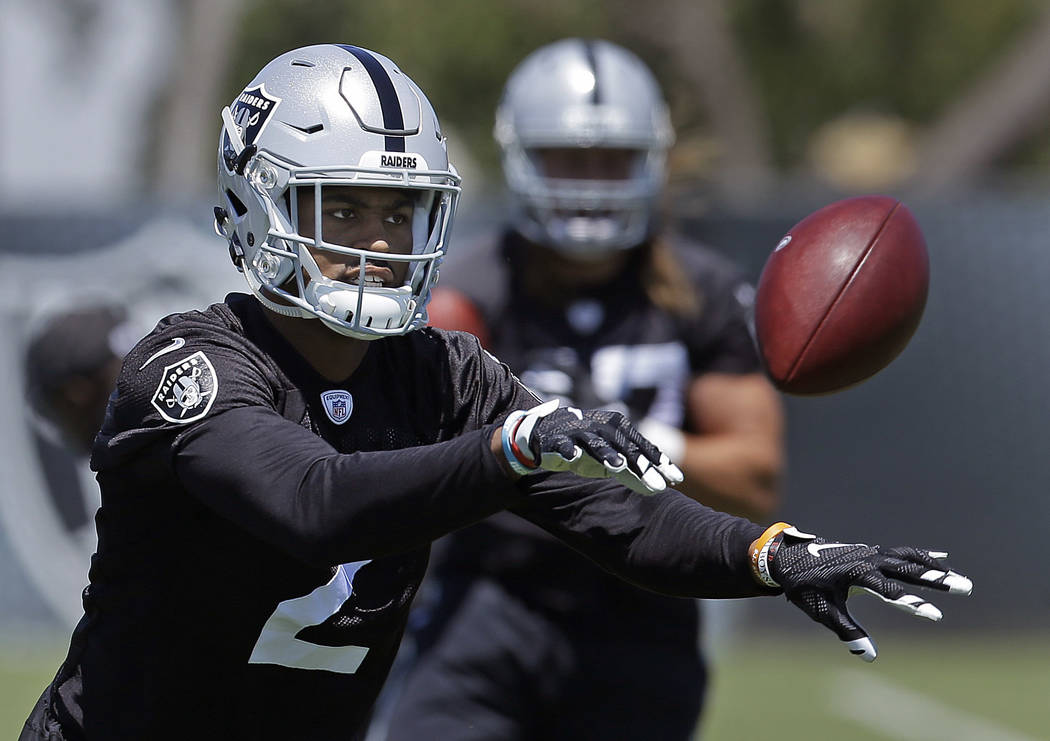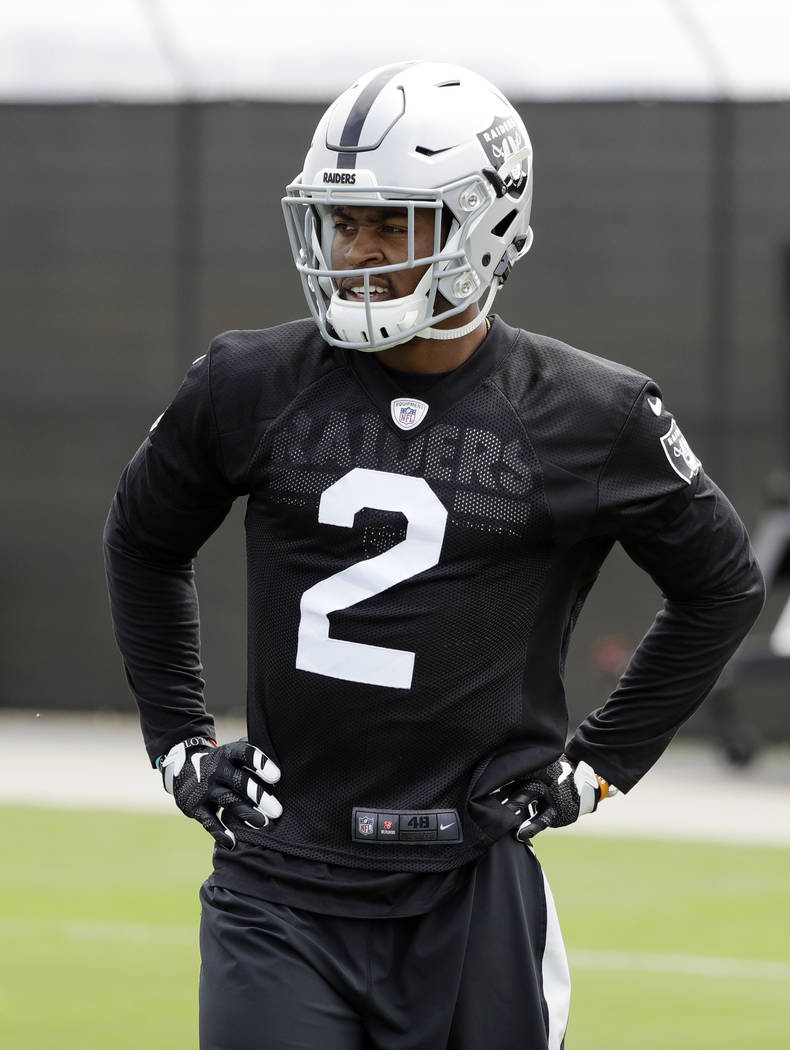 GLENDALE, Ariz. — Semantics. That was the main source of the confusion.
In July, Raiders general manager Reggie McKenzie said rookie cornerback Gareon Conley "has the shin splints," hence why he had yet to practice in training camp. "It could be a few days," he added. "I really don't know the particulars." On Friday, Conley said on Twitter that he doesn't have the shin splints.
There was no injury cover-up here.
The two are picking bark from the same tree.
Conley has a shin injury, just not the shin splints, sources said Saturday. McKenzie broadly characterized the ailment with the information he had when speaking to reporters early in camp. The crux of the matter is it continues to keep Conley sidelined. The first-round pick missed Saturday's preseason opener, a 20-10 loss to the Cardinals.
Conley, a former Ohio State cornerback, impressed the team in the spring before he missed the conclusion of a three-day June minicamp. He has not practiced since.
It is unclear what the injury's exact nature is, be it a stress fracture or otherwise. If it's a stress fracture, time is the first source of treatment. Conley still has some on his side. Almost a month remains before the Sept. 10 start of the regular season against the Titans.
The Raiders soon will conclude training camp. They will practice Tuesday, Wednesday and Thursday before leaving Napa, California.
Lynch sits during anthem
Marshawn Lynch did not join teammates who stood for the pregame national anthem Saturday.
He sat on a sideline cooler instead.
The Raiders running back was not available to comment on the gesture before press time, so it is unclear what relation, if any, the events surrounding Charlottesville, Virginia, had on his decision. White supremacists protested and a vehicle was driven into a crowd of people hours before kickoff, fatally striking a female counterprotester.
Following the game, coach Jack Del Rio told reporters he was unaware that Lynch would sit during the national anthem, expressed respect for the anthem and said he doesn't believe Lynch is a distraction.
Jack Del Rio on Marshawn Lynch: "He said, 'This is something I've done for 11 years" re: being himself. Del Rio called it "non-issue."

— Michael Gehlken (@GehlkenNFL) August 13, 2017
Jack Del Rio was unaware pre-game Marshawn Lynch would sit during anthem. JDR expressed respect for anthem; doesn't believe 24 a distraction

— Michael Gehlken (@GehlkenNFL) August 13, 2017
Raiders RB Marshawn Lynch's locker was cleared by the time media was permitted to enter post-game locker room.

— Michael Gehlken (@GehlkenNFL) August 13, 2017
Lynch's locker was cleared by the time the media was permitted to enter the locker room after the game.
Lynch did not play.
Quarterback Derek Carr, wide receiver Michael Crabtree, defensive end Khalil Mack, left guard Kelechi Osemele, center Rodney Hudson and right guard Gabe Jackson were among the other key starters who didn't play.
Wide receiver Amari Cooper, safety Obi Melifonwu, right tackle David Sharpe, safety Keith McGill, defensive lineman Jihad Ward, linebacker Ben Heeney, tight end Cooper Helfet and defensive end Fadol Brown joined Conley as players who did not dress in uniform because of injury.
Notable
— Two rookies had a two-sack evening. Defensive tackle Treyvon Hester and linebacker LaTroy Lewis both found a Cardinals quarterback twice.
— EJ Manuel took all the first-half quarterback snaps, as Connor Cook handled the second half. Manuel completed 10 of 12 passes for 109 yards. Cook went 10-for-21 for 82 yards.
— The Raiders struggled to do much on the ground. At least, their running backs struggled. DeAndre Washington, Jalen Richard, George Atkinson III and John Crockett combined for 17 carries for 29 yards. Wide receivers Jaydon Mickens and Johnny Holton had two carries for 43 yards.
Contact reporter Michael Gehlken at mgehlken@reviewjournal.com. Follow @GehlkenNFL on Twitter.