Raiders hire TV analyst Mike Mayock as general manager
December 31, 2018 - 7:06 am
Updated December 31, 2018 - 6:03 pm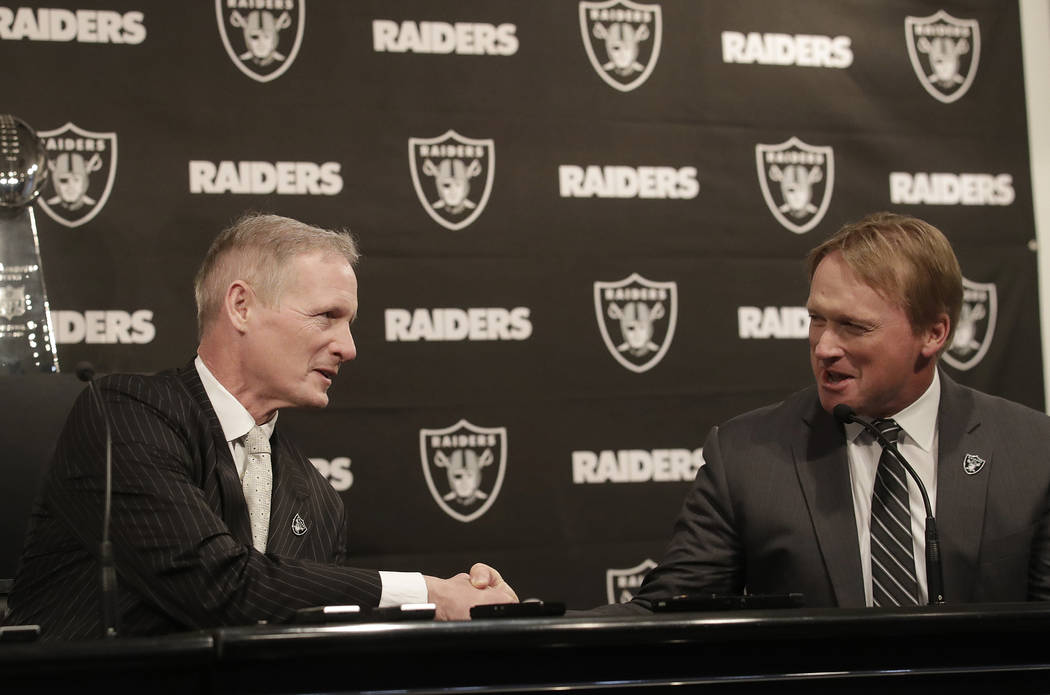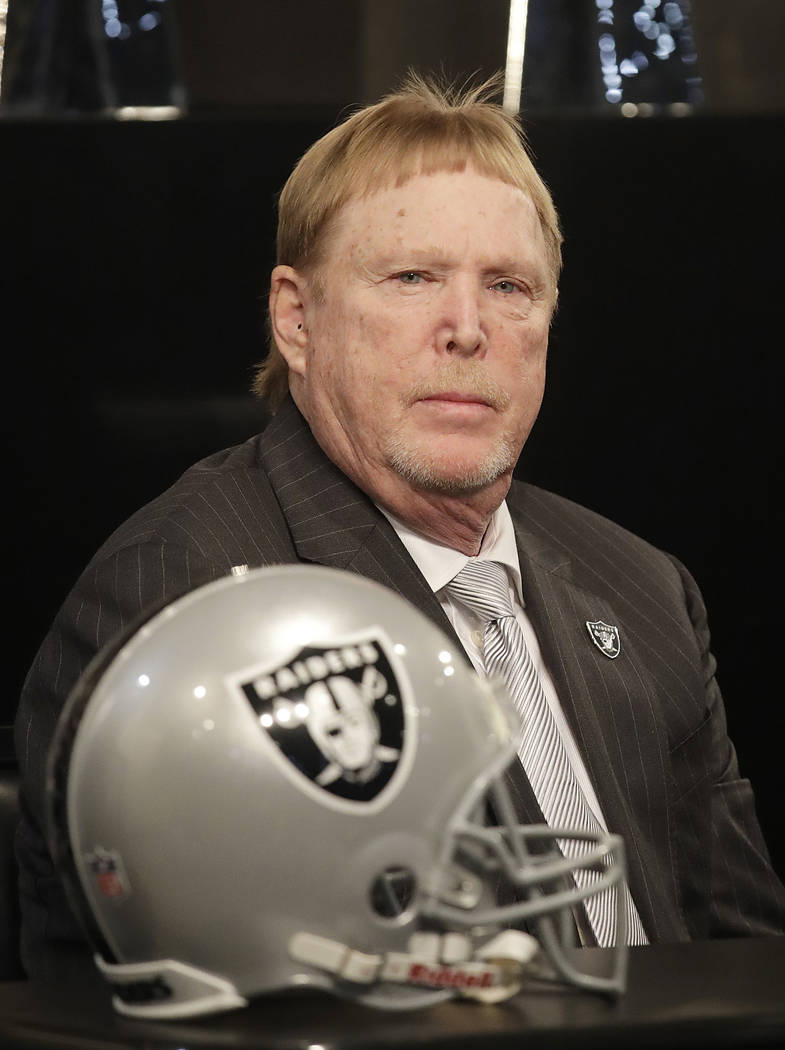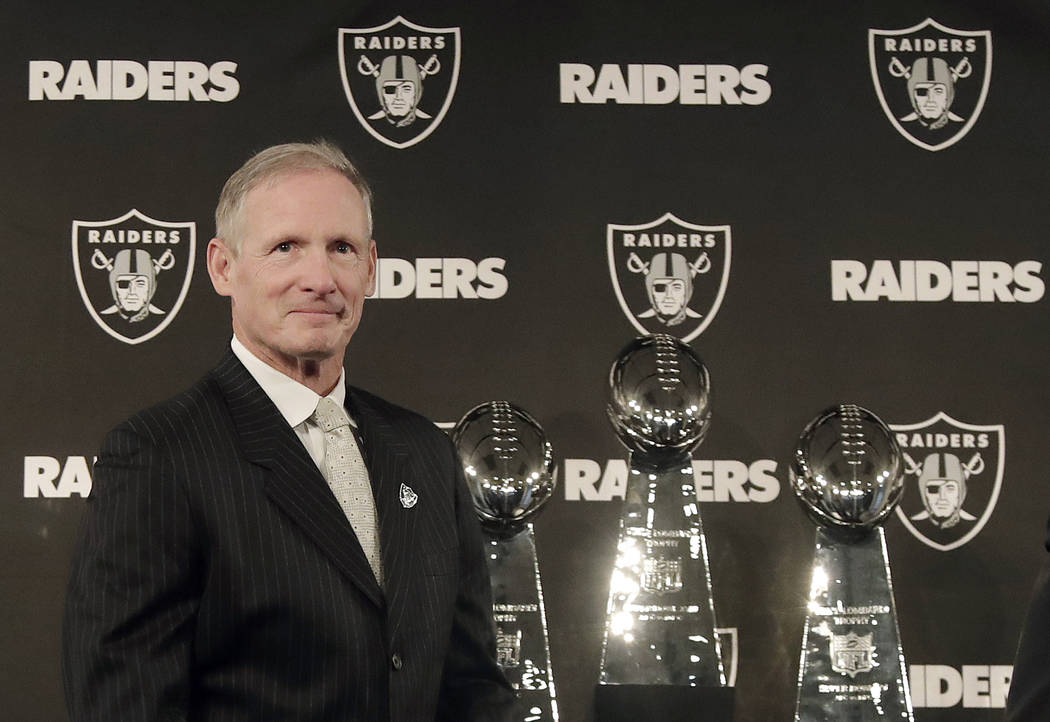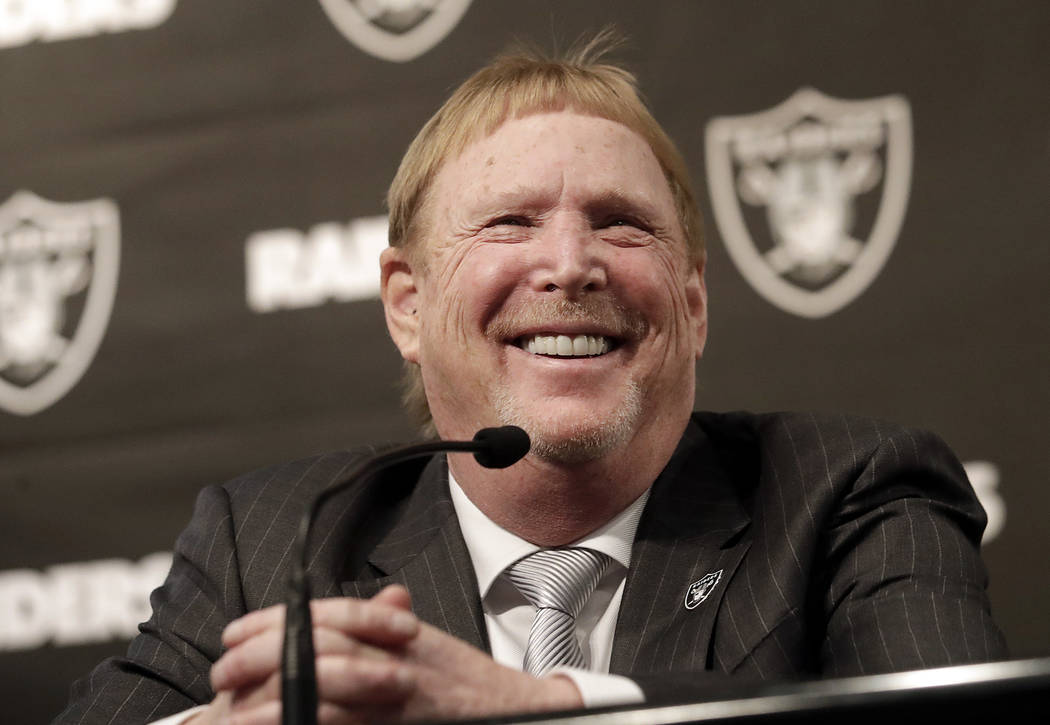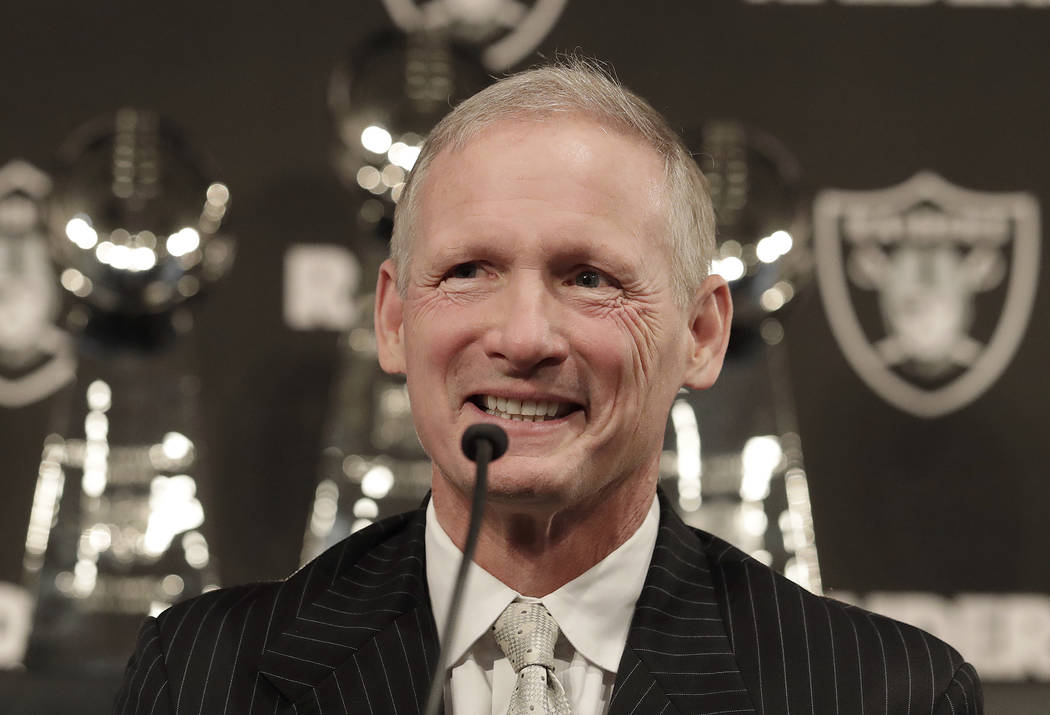 ALAMEDA, Calif. — Mike Mayock sat Monday behind a black table, Raiders owner Mark Davis positioned to his right, coach Jon Gruden to his left. Three Vince Lombardi trophies stood behind them.
He was accustomed to being on camera.
Not like this.
"I've spent most of the last 15 years behind a microphone," Mayock said at a news conference. "I've got to be honest: I haven't been this nervous or this excited in that entire timeframe."
The Raiders introduced Mayock as their new general manager. It marks the first front-office role for the Emmy-nominated broadcaster. Mayock, a respected NFL Network draft analyst and commentator, follows Gruden from the broadcast booth.
His hiring adds a vocal evaluator to the personnel department, someone whose outward passion for football and overall media polish pairs with his head coach.
Together, they'll guide an organization with about $80 million in cap space and three first-round draft picks this offseason. They aim to restore a franchise with one winning record the past 16 years.
Gruden had — and critics would say still does — much to prove when transitioning from television in 2018 after nine years at ESPN between coaching duties.
Similiar questions await Mayock.
"I think the one way to answer it from my perspective is for the last 15 years, I've tried to be the GM for all 32 teams," Mayock said. "And because of that, from a scheme perspective, I think I'm sound. I think I'm used to evaluating all kinds of different players at all kinds of different positions for every team in the league. What I don't have — and I was pretty honest with Mark and Jon when we talked about this position — is the everyday backup as far as the mechanics of running a team.
"But I've been in all 32 buildings for the last 15 years. I know what it looks like. I know what it smells like. I just need a little help with the mechanics."
Gruden said he expects Mayock to "energize" Raiders headquarters and "learn fast."
Despite a learning curve, Mayock is well regarded across the league for his personnel knowledge. He carried a scout's eye at such college showcase events as the Senior Bowl and NFL Scouting Combine. He's a rare case of someone who will speak less to reporters upon becoming an NFL general manager than before, given he routinely fielded more than two hours of questions in conference calls leading up to drafts.
His talent observations are now proprietary to the Raiders.
Mayock's reputation as an opinionated football junkie combined with his media comfort prepare him to handle a more polished, public role than his predecessor. The Raiders dismissed the measured, even-tempered Reggie McKenzie on Dec. 9. Mayock's lofty profile, too, perhaps can alleviate some of the public perception Gruden was a one-man show in the personnel department.
Mayock considered similar positions with NFL clubs in the past. Working with Gruden, he said , was the right opportunity and fit.
"I know we're going to argue about some guys," said Mayock, a Philadelphia native. "And I can't wait because it comes down to, 'What do you think? You've watched a lot of this tape. What do I think? Let's get to the right answer for the Oakland Raiders. It doesn't have to be your guy or my guy. Let's get the right answer.' All I can tell you is I felt a fit here more than I ever have."
Said Gruden: "Mike and I go back about 20 years to 1995 when I was with the Eagles. We've been friends and associates for a long time. I know a lot of people in this business that love football, that study football. I don't really know anybody that loves it and studies it more than Mike Mayock. For the past several years, we've been meeting behind the scenes on players, talking about one day maybe working together. Today is a really exciting day for me personally."
Davis said that the Raiders held "five or six intensive interviews."
Those reportedly included Trey Brown, an ex-Philadelphia Eagles scout, and Marc Ross, former New York Giants college scouting director, to fulfill the Rooney Rule requirement.
Contact reporter Michael Gehlken at mgehlken@reviewjournal.com. Follow @GehlkenNFL on Twitter.
Mike Mayock file
Playing career
— 1981: Toronto Argonauts (CFL)
— 1982-83: New York Giants (NFL)
Broadcasting career
— 2004-18: NFL Network analyst.
— 2001-04: ABC Sports college football analyst.
— 2000: Fox Sports Net college football commentator.
— 1996–99: CBS Sports college football broadcaster.
— 1993-95: ESPN sideline reporter/analyst for CFL games.
Related
Mayock as GM could prove reality television hit or flop for Raiders