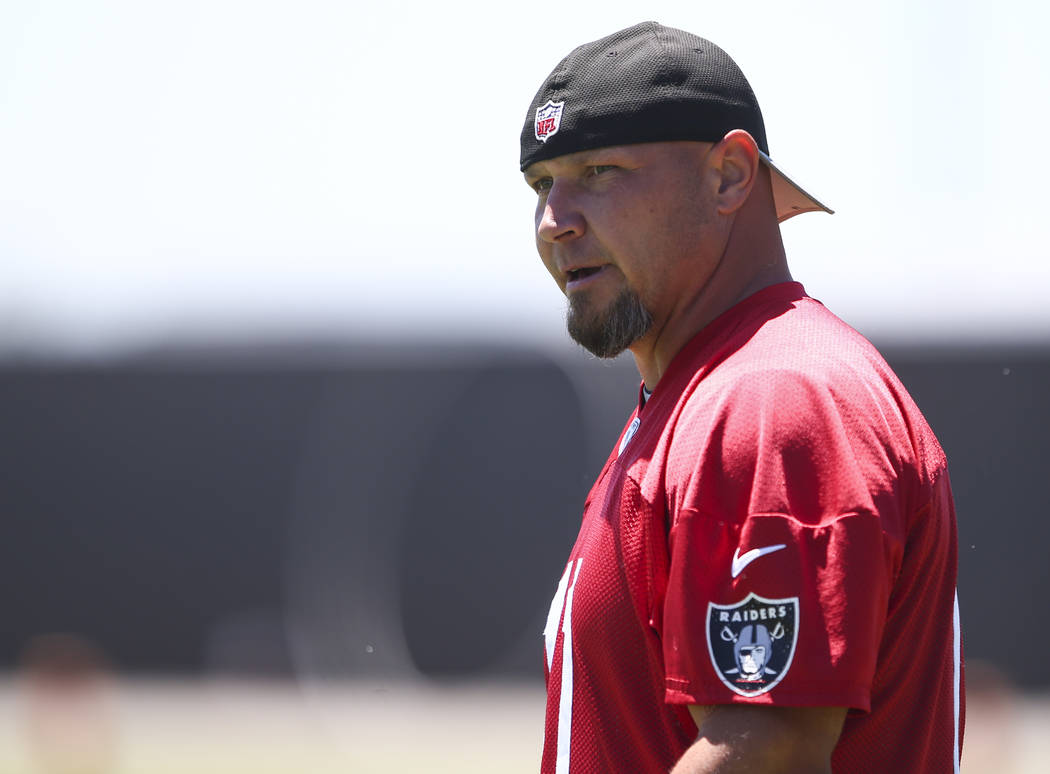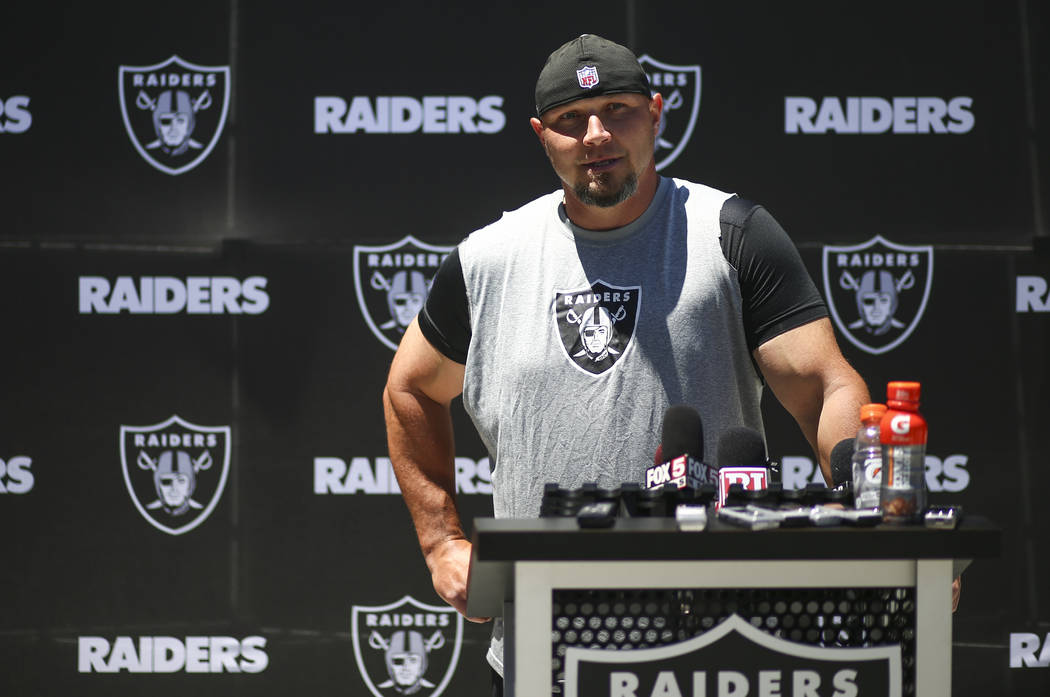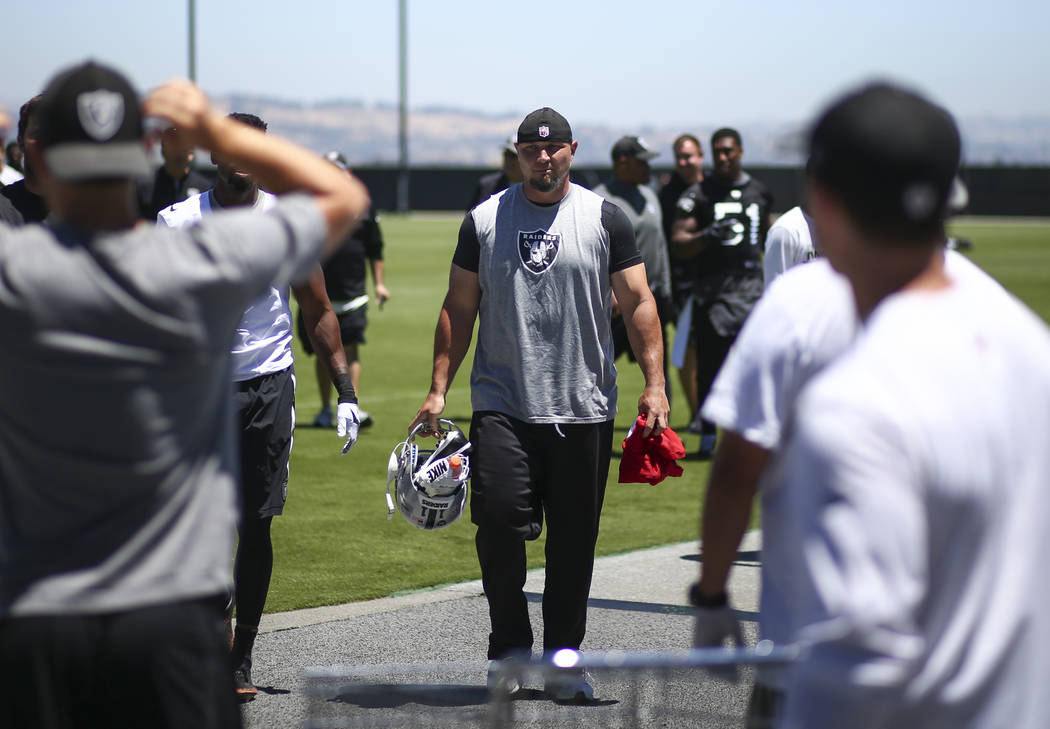 ALAMEDA, Calif. — Sebastian Janikowski stood on the sideline for the entirety of Sunday's game, wearing dark pants and a gray T-shirt with a Raiders cap on backward. He watched a kicker who wasn't him blast kickoffs. He watched a kicker who wasn't him convert two 52-yard field goals.
The longtime Raider did not play in a 26-16 win over the Tennessee Titans. He still contributed to it.
On Saturday, the team placed the 18th-year kicker on injured reserve with a back injury. Coach Jack Del Rio cited a morning conversation with Janikowki that facilitated the decision. Janikowski must miss at least eight games, but it's possible his season and perhaps his franchise tenure is over.
Janikowski, 39, gave the Raiders the green light to promote his replacement, Giorgio Tavecchio, from the practice squad. Tavecchio made all four field-goal attempts Sunday and received a game ball in his NFL debut.
"When we were going into meetings, he pulled me aside and said, 'I might be able to start, give you a kick or two, but I'm not going to be able to do it,' " Del Rio said on Monday. "He just didn't want to let the team down. He wanted to make sure he conveyed that to me in advance, so I would be able to do something. I appreciate him being honest with himself and with us and doing what's best for the team. It could have gone a different way, had a different ending (Sunday).
"Obviously, it was a great story with Giorgio going in there and taking full advantage of his opportunity. Part of it was Seabass caring enough about the team to not put himself out there when he knew he couldn't do his thing and produce for us. That was good on both accounts."
An NFL club can activate a maximum of two players from injured reserve in a given year. Raiders guard-tackle Denver Kirkland (foot) and rookie safety Obi Melifonwu (knee) entered the season as candidates, and they or a future injured player appear likely to earn the nod over Janikowski.
Janikowski leads the franchise with 1,799 points and 268 games played. His 55 converted field goals of 50 or more yards are the most in NFL history. This is the final season of his contract, which pays him $4.05 million.
Notable
■ TJ Carrie started Sunday as the Raiders' base cornerback opposite David Amerson. Sean Smith rotated into the role in the second half, as Carrie stayed busy as a nickel cornerback. "Overall, I thought they both played very well," Del Rio said. "Sean, in particular, had a really good game. It was good to see those guys settle in and play well."
■ Wide receiver Cordarrelle Patterson's 41-yard kickoff return in the fourth quarter was the Raiders' longest in an opener since wide receiver Johnnie Lee Higgins had a 58-yarder in 2008 against the Denver Broncos. Patterson's return helped set up a field goal, which effectively sealed the win. "I saw about 14 or 15 yards after contact," Del Rio said. "He's a strong runner. … I think the blocking was OK. We'll improve as we go, but he's certainly somebody that runs with a lot of speed, a lot of force. We're excited about him having those opportunities as we go throughout the year."
Contact reporter Michael Gehlken at mgehlken@reviewjournal.com. Follow @GehlkenNFL on Twitter.