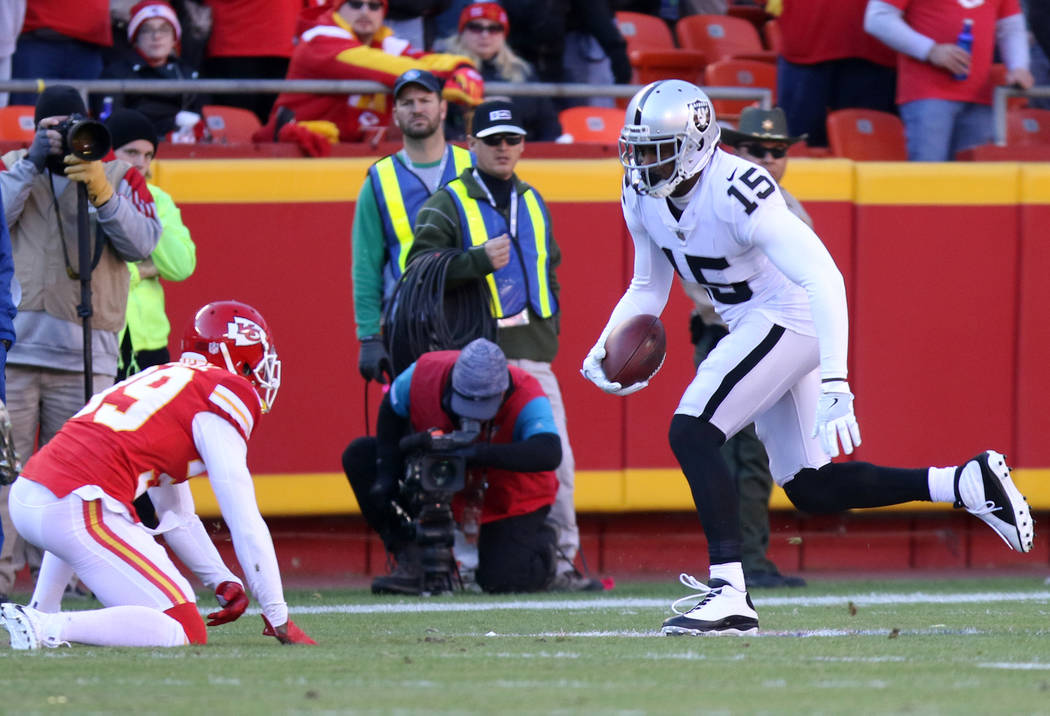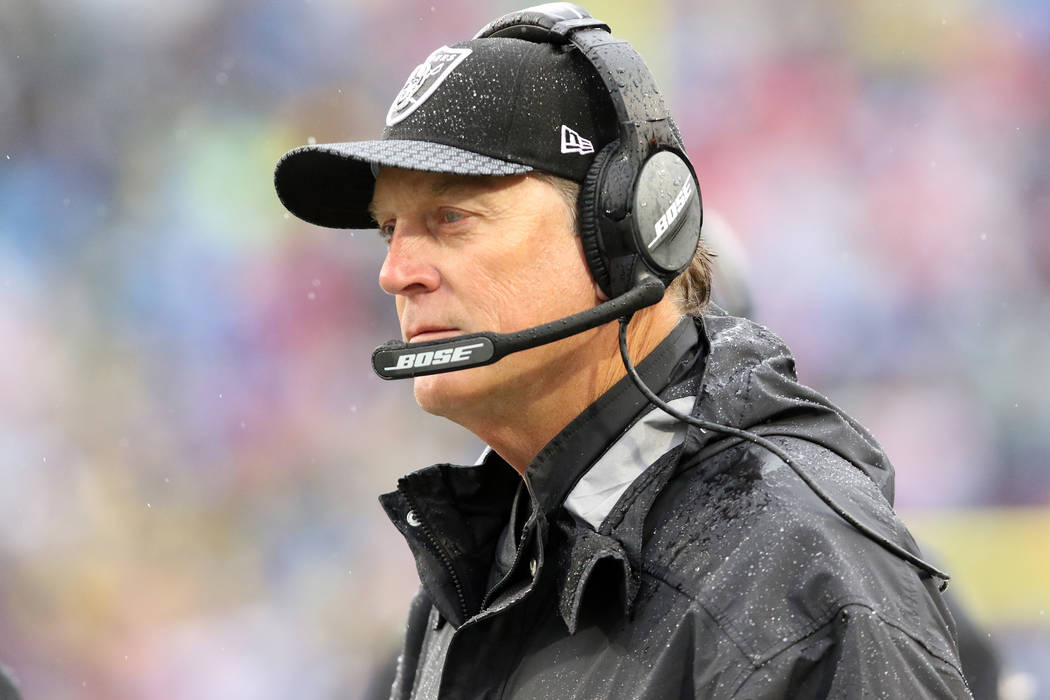 ALAMEDA, Calif. — Jack Del Rio set a tone to start his weekly Monday news conference.
He is not happy. No one is.
Not his fellow coaches. Not his players. Not anyone else inside or outside the Raiders' organization who is invested in the team's success.
"All right, here is what I know," Del Rio said to begin his opening remarks. "As players and coaches, we are as frustrated … about what occurred (Sunday) as you can be, as anybody out there is. Losing a game like that hurts.
"There are no words that I can say here today that are going to take away that pain or make those that care about the Raiders feel better. I'm really not going to try. We have to coach it better. We have to execute it better."
He later elaborated on what that improvement entails.
The Raiders absorbed Sunday a critical blow to their playoff chances, falling behind 26-0 after three quarters of a 26-15 loss to the Kansas City Chiefs at Arrowhead Stadium. Del Rio saw positives in the finish. He seeks more of the same, wanting to see his team "let it rip" and play more "boldly" in the final three regular-season games.
Oakland's offense entered halftime with 68 total yards.
The output was the unit's lowest since a 47-yard first half in a Week 3 loss to the Washington Redskins.
"I think that there have been many examples throughout this season where we have not played boldly to go make the plays," Del Rio said. "I would really like to see that. Because at the end of the day, if you kind of go halfway, it's not good enough anyway. So, I'd love to see us just let it rip, OK? And go play. Talked about hair on fire, talked about that kind of effort and energy, playing fast — that's what I believe in, and I'd love to see it more often. …
"We've had glimpses of it throughout the season. We just haven't been able to do it. I mean, look at … the way the fourth quarter played out. Where was that in the first three quarters? … I thought we played with more urgency and intensity and all of that. It's a little late when you're down 26-0, but you saw glimpses of it there. Guys were making plays, getting off the field on D, offense moving the ball, throwing the ball, making guys miss, running, all the things you got to do to come alive."
Notable
■ Del Rio offered minimal update on wide receiver Amari Cooper, although there might have been little to offer. The Raiders wide receiver aggravated a left ankle injury in the second quarter when Chiefs linebacker Kevin Pierre-Louis rolled into it while tackling running back DeAndre Washington on a 9-yard run in the second quarter. "He tweaked his ankle again (Sunday) and didn't return after that," he said. Cooper appears unlikely to play Sunday versus the Dallas Cowboys.
■ Defensive end Mario Edwards Jr. (ankle), tight end Clive Walford (concussion) and safety Keith McGill II (knee) also were known to have suffered injuries. No update came on them, either.
■ Wide receiver Michael Crabtree was on the sideline late in Sunday's game for portions of a desperation two-minute drill. Del Rio said his absence was not injury-related. He added in a radio interview with 95.7 The Game that Crabtree was "gassed."
■ There was no report to the contrary, but in the same interview, Del Rio said that Todd Downing will remain his offensive coordinator through the end of the season.
Contact reporter Michael Gehlken at mgehlken@reviewjournal.com. Follow @GehlkenNFL on Twitter.