Marshawn Lynch reality show is coming to Facebook
September 12, 2017 - 11:42 am
Updated September 12, 2017 - 8:32 pm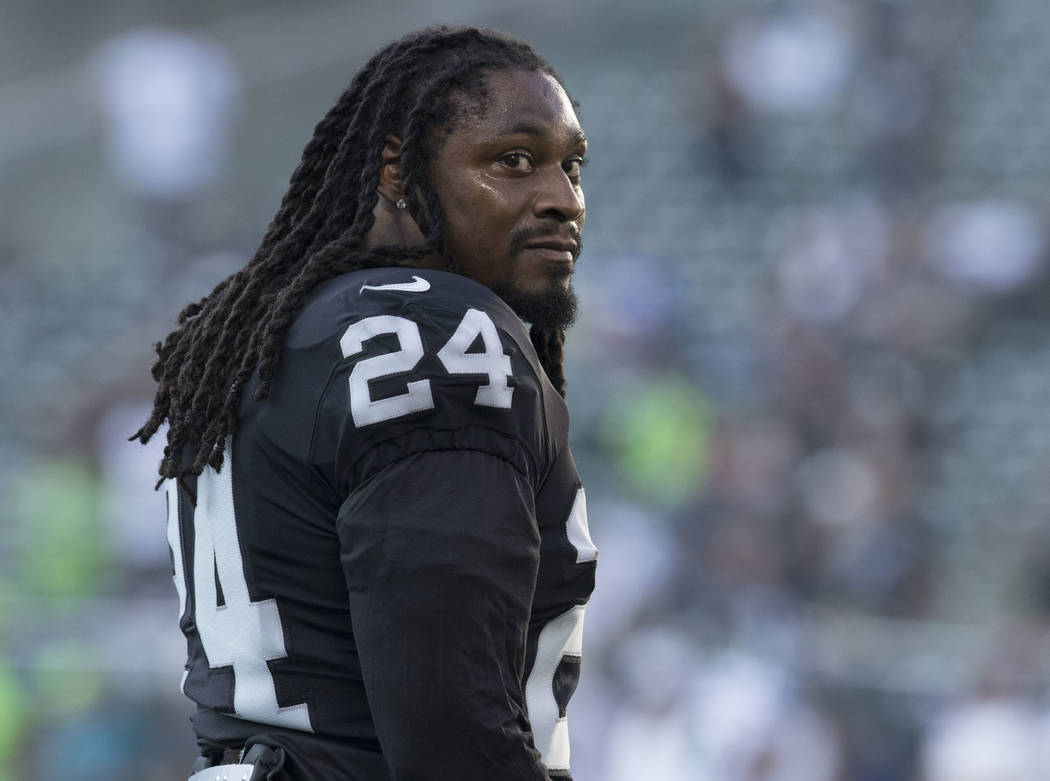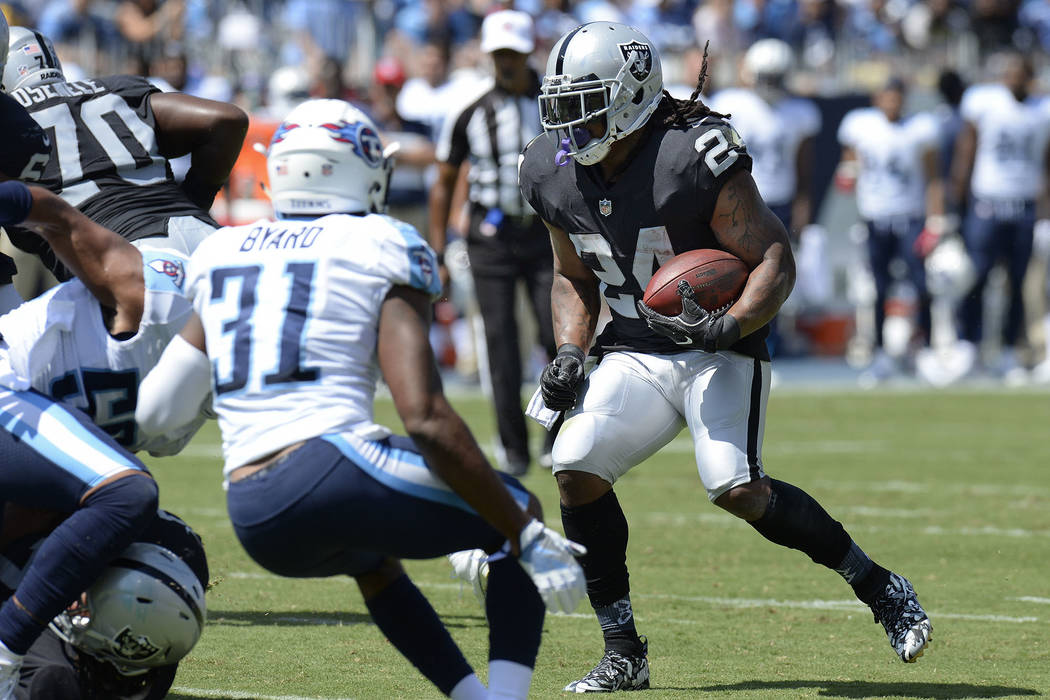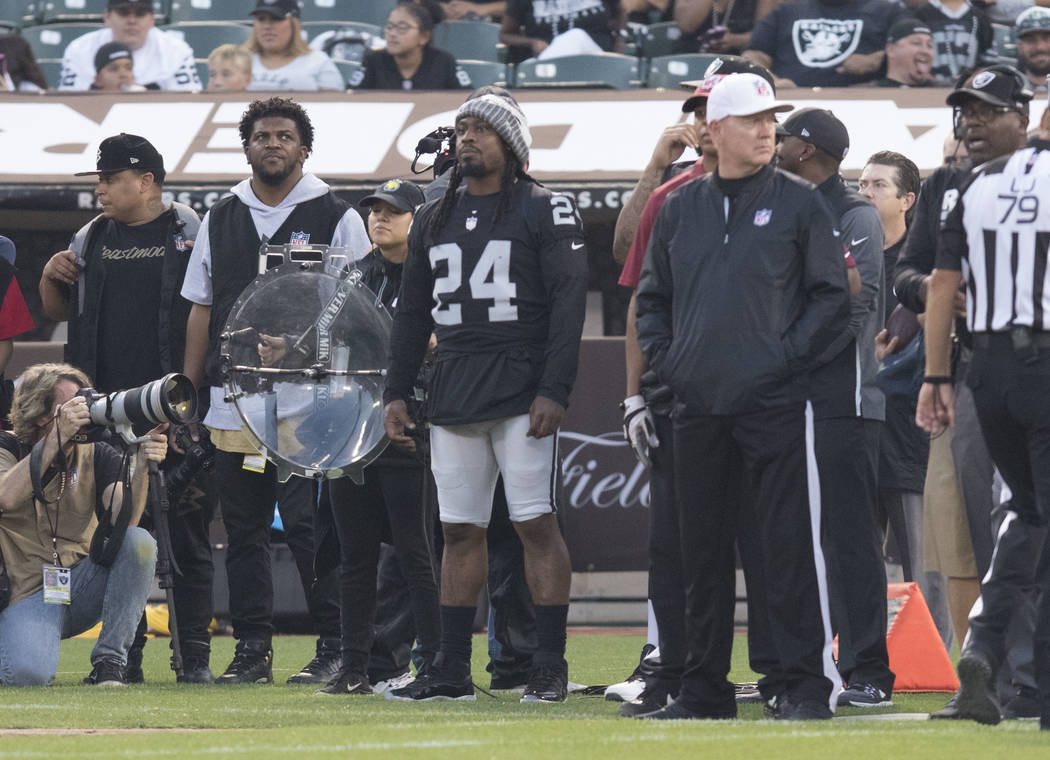 ALAMEDA, Calif. — When Marshawn Lynch isn't carrying the football, Facebook will be carrying him.
Bleacher Report has partnered with the Raiders running back's media company, Beast Mode Productions, to create a web series that will debut this fall on Facebook's new "Watch" platform. The partnership, which Bleacher Report announced Tuesday, will amount to eight 10-minute episodes for a show entitled "No Script."
"No Script" episodes will feature many non-football premises such as Lynch riding military tanks, drifting race cars and imitating the voice of Darth Vader while testing virtual reality at Lucasfilm, according to a press release.
"The B/R team and Marshawn have created something we believe fans will love, especially those seeking an alternative to the hot-take debate shows that dominate traditional sports media today," said Rory Brown, president of Bleacher Report, in a statement. "This show is incredibly fun, entertaining, and Marshawn has been a blast to work with. It's a great example of the B/R brand and an athlete's brand partnering together to do great things."
A video team for Beast Mode Productions was seen Sunday in the locker room following the Raiders' 26-16 win over the Tennessee Titans in Nashville. Beast Mode employees also frequented training camp in Napa, California.
Their presence might be for unrelated projects.
Around the NFL, Lynch is regarded for his ability to raise capital through endorsements and other off-the-field ventures.
His No. 24 Raiders jersey quickly became a top-seller upon joining the team in April. He sells clothing products and other merchandise via a Beast Mode store that, along with being accessible online, has a storefront in Oakland. Now, he is co-creating a project for which Facebook, according to Reuters, paid millions of dollars.
Lynch, 31, came out of retirement in April and signed a two-year, $9 million deal with an additional $7.5 million in potential incentives.
Back in the mix
Donald Penn admitted Tuesday he was a little surprised.
He didn't expect to feel so good on Sunday.
This summer, the Raiders left tackle missed all of training camp and played only two offensive series in the preseason because of a contract holdout. Despite the missed time, he was able to play all 66 of the offense's snaps. He vaguely cited the team had a plan to provide him a breather if necessary, but that proved unnecessary.
"I didn't need the blow," Penn said. "I felt good. It feels better when you get the win. We've got a lot of stuff we need to fix, lots of stuff I've got to fix personally. But to get out there and get a win and come out strong as a team, that's good momentum."
Penn's contract situation has yet to be resolved.
A conclusion of some sort is expected this month.
Contact reporter Michael Gehlken at mgehlken@reviewjournal.com. Follow @GehlkenNFL on Twitter.