Raiders' 45-20 rout of Jets embodies Marshawn Lynch love affair
September 17, 2017 - 4:14 pm
Updated September 17, 2017 - 8:16 pm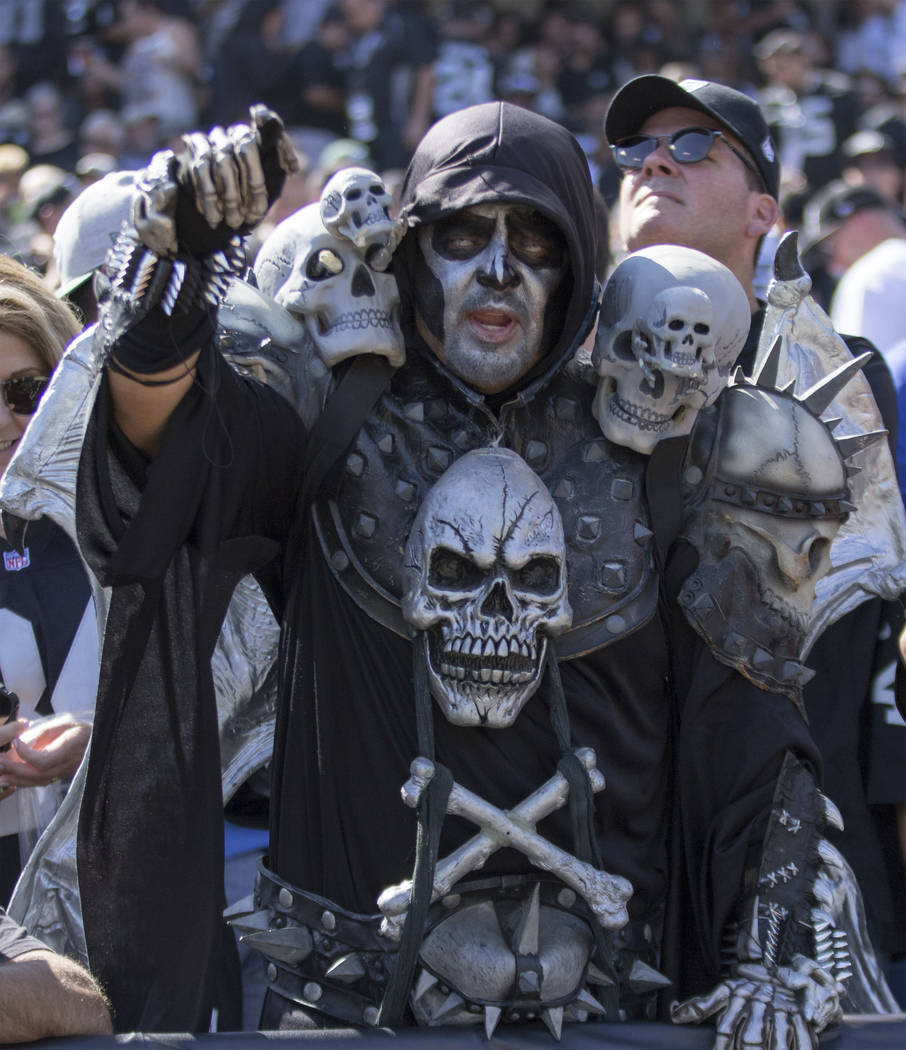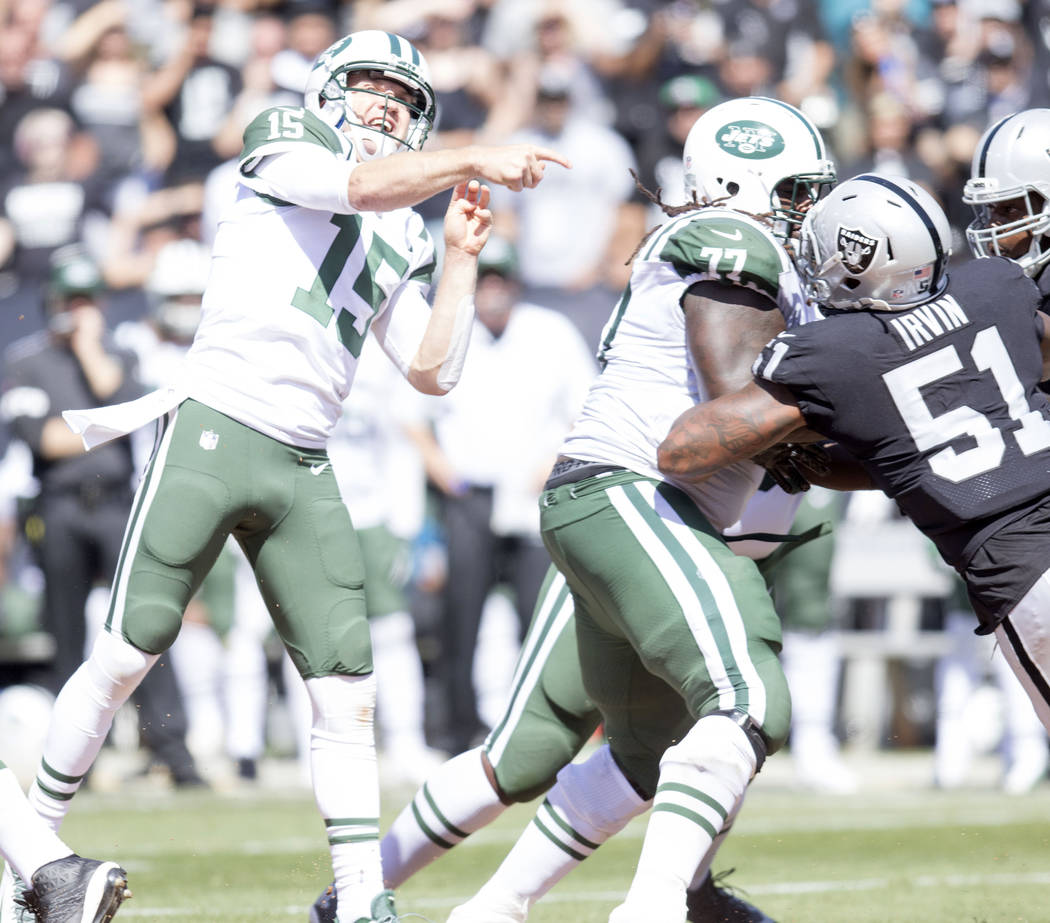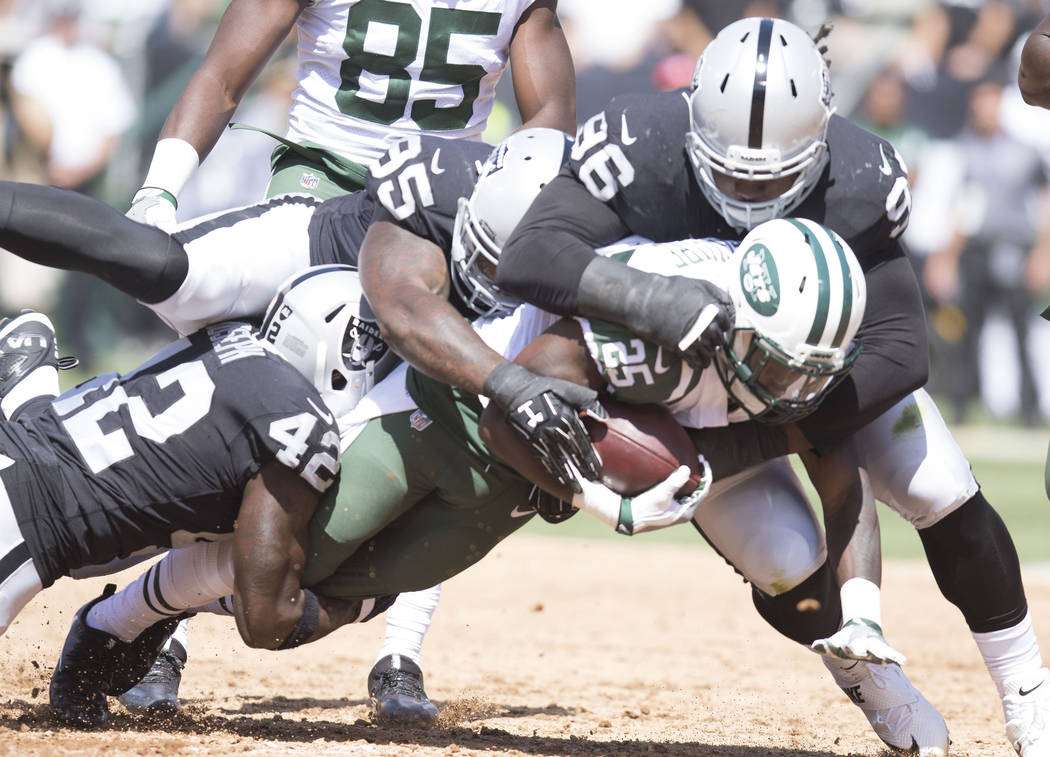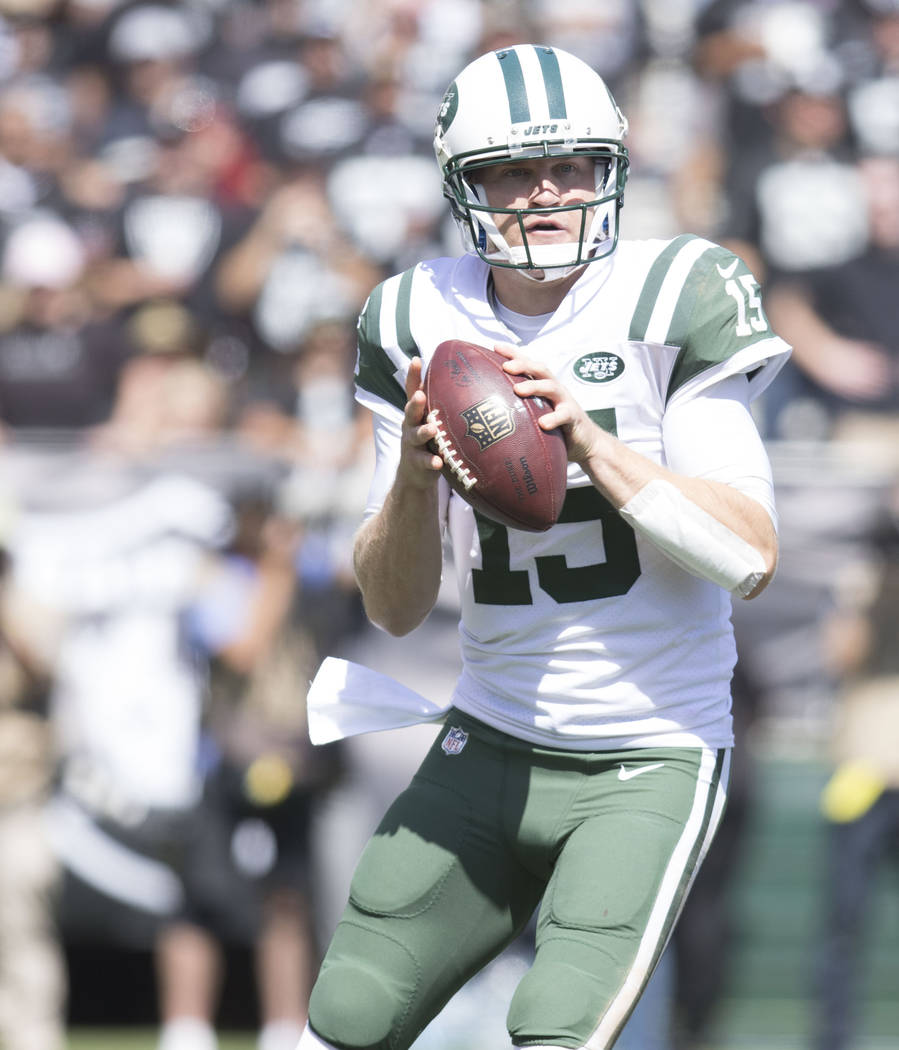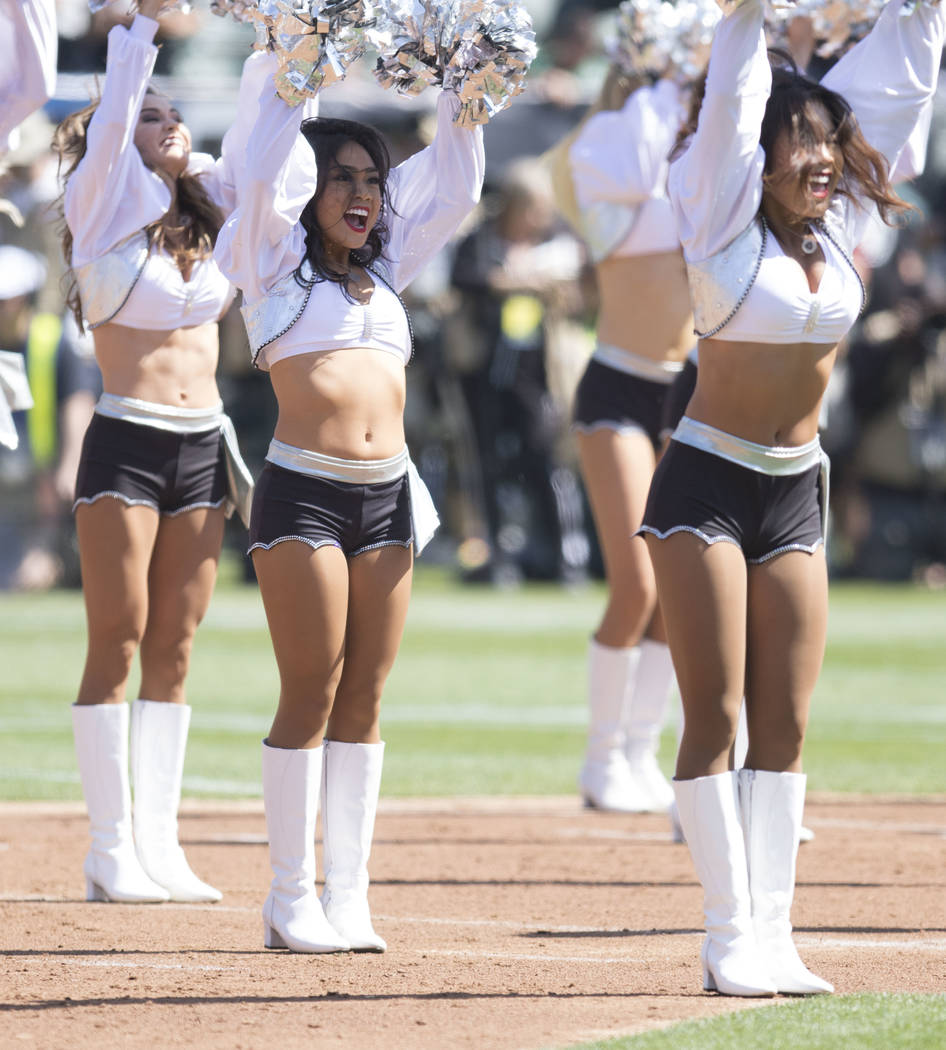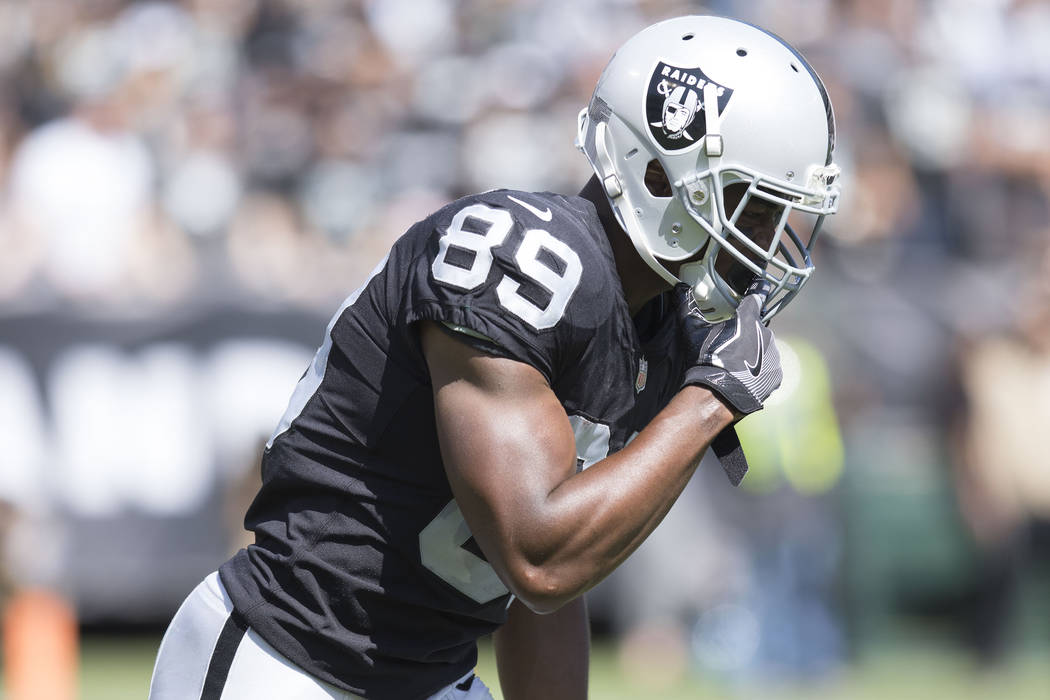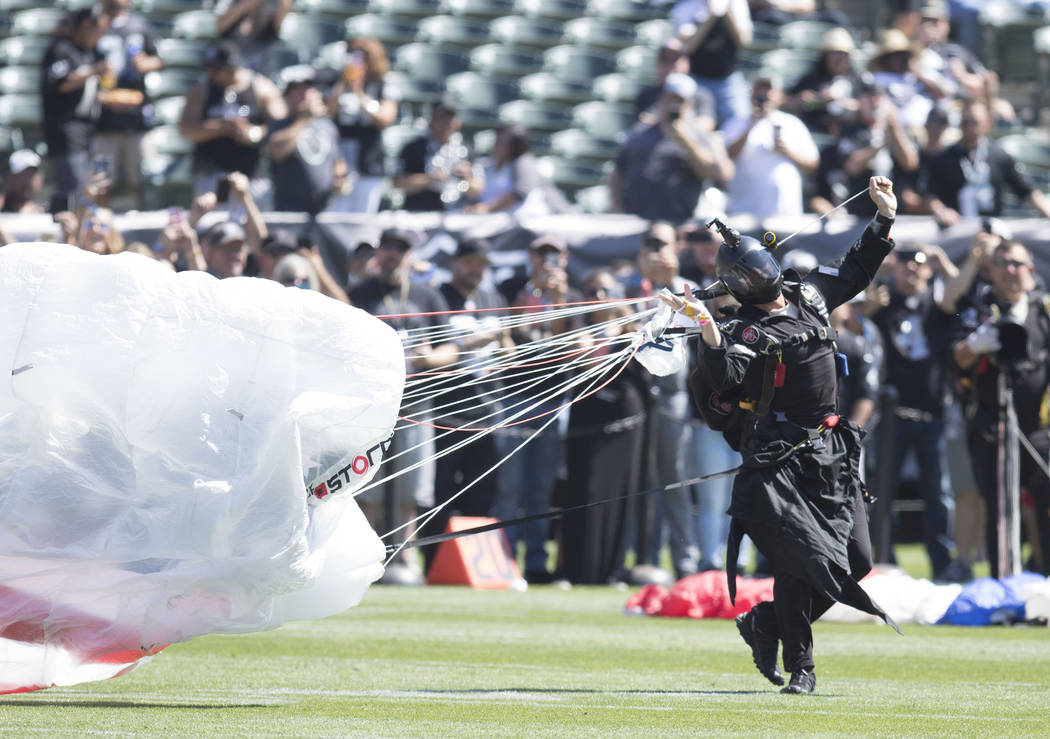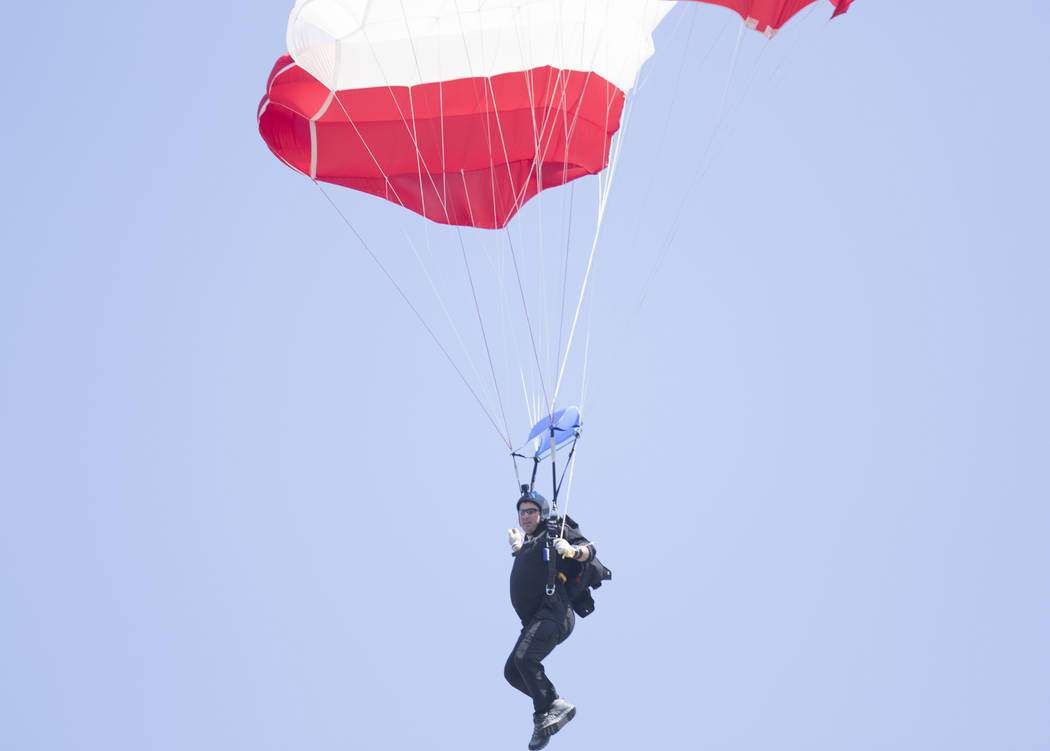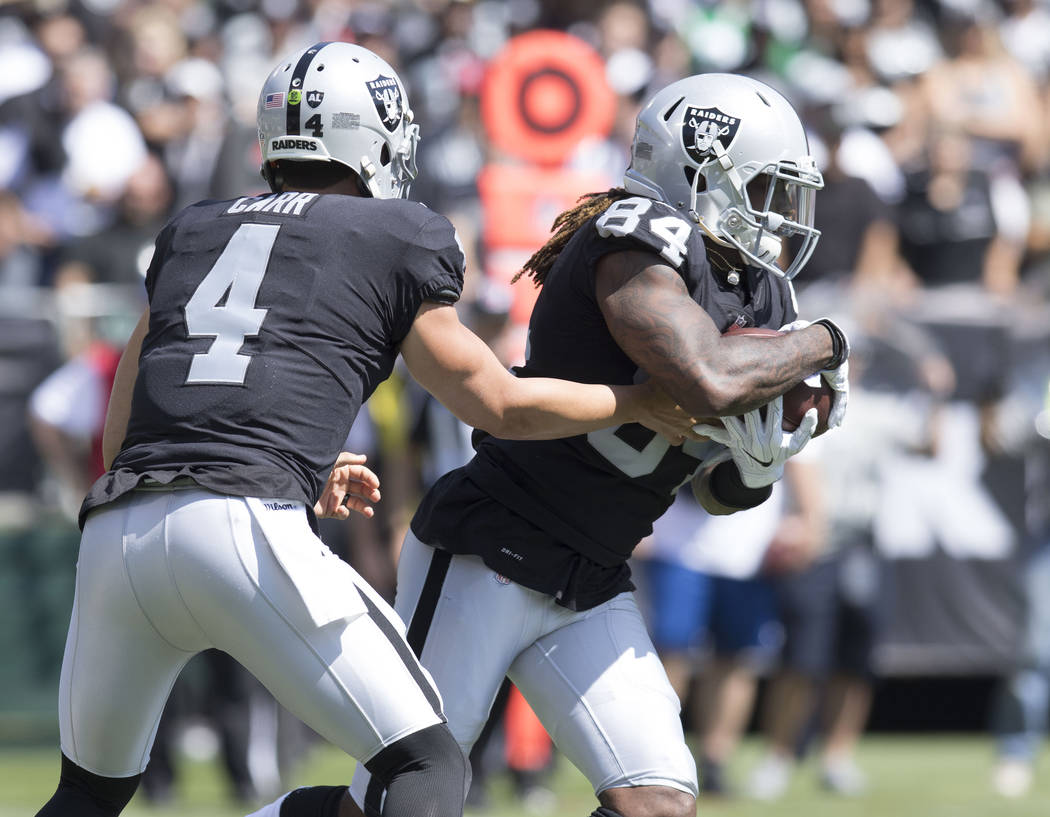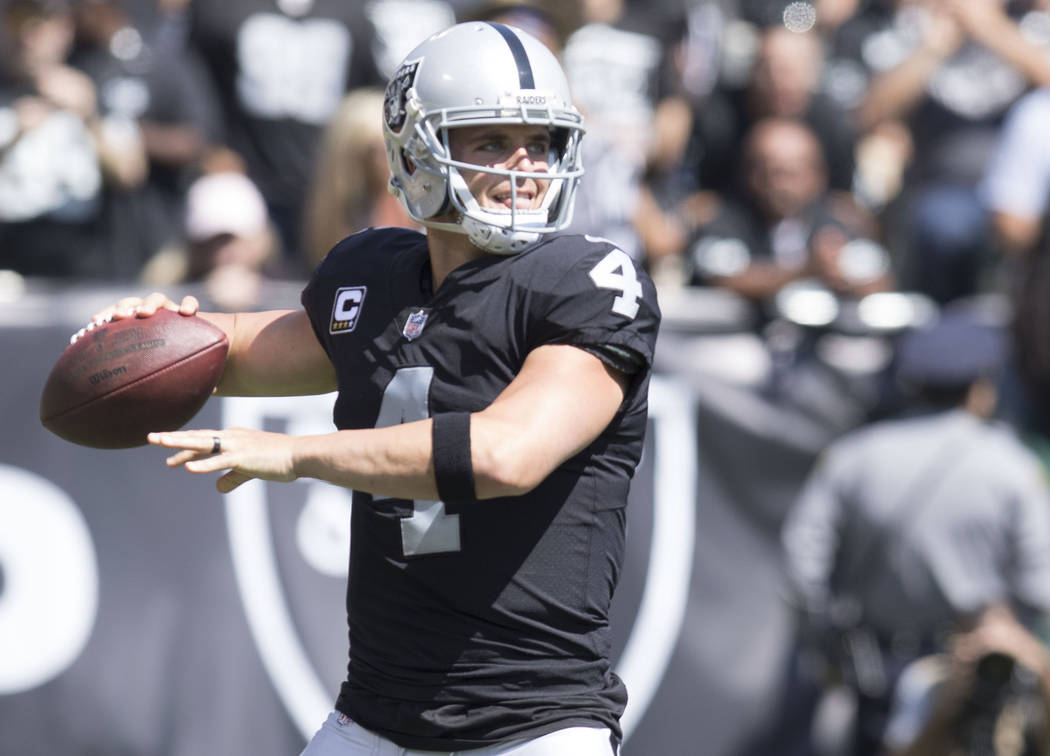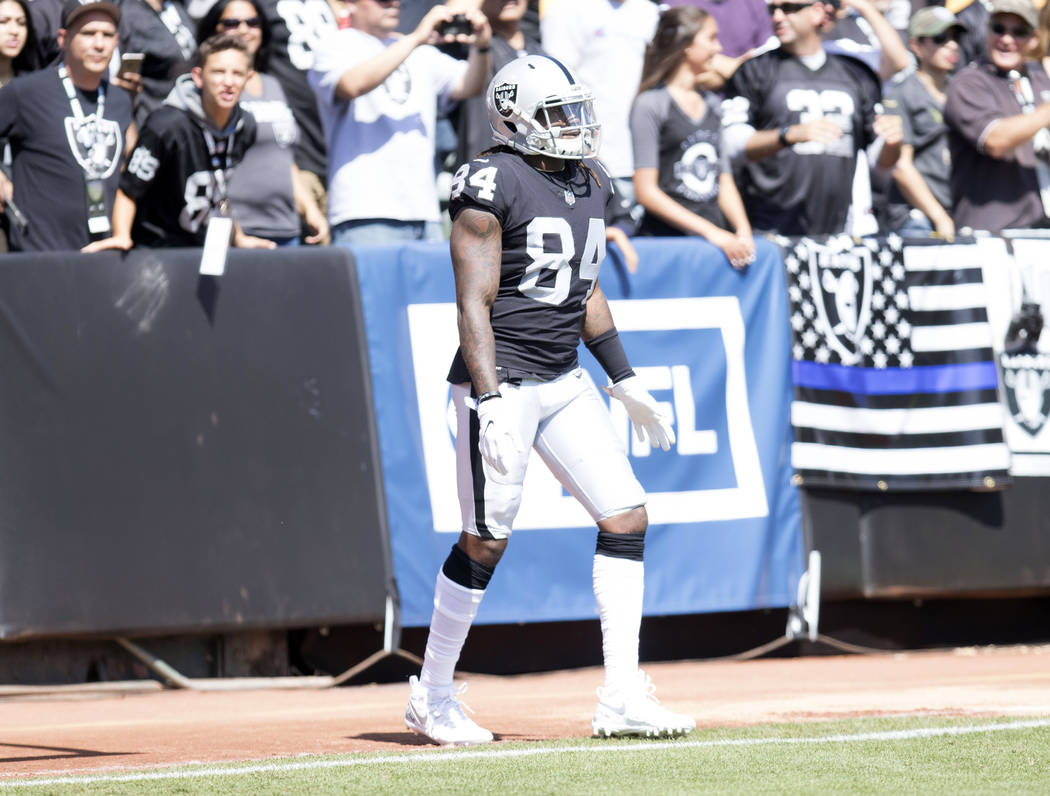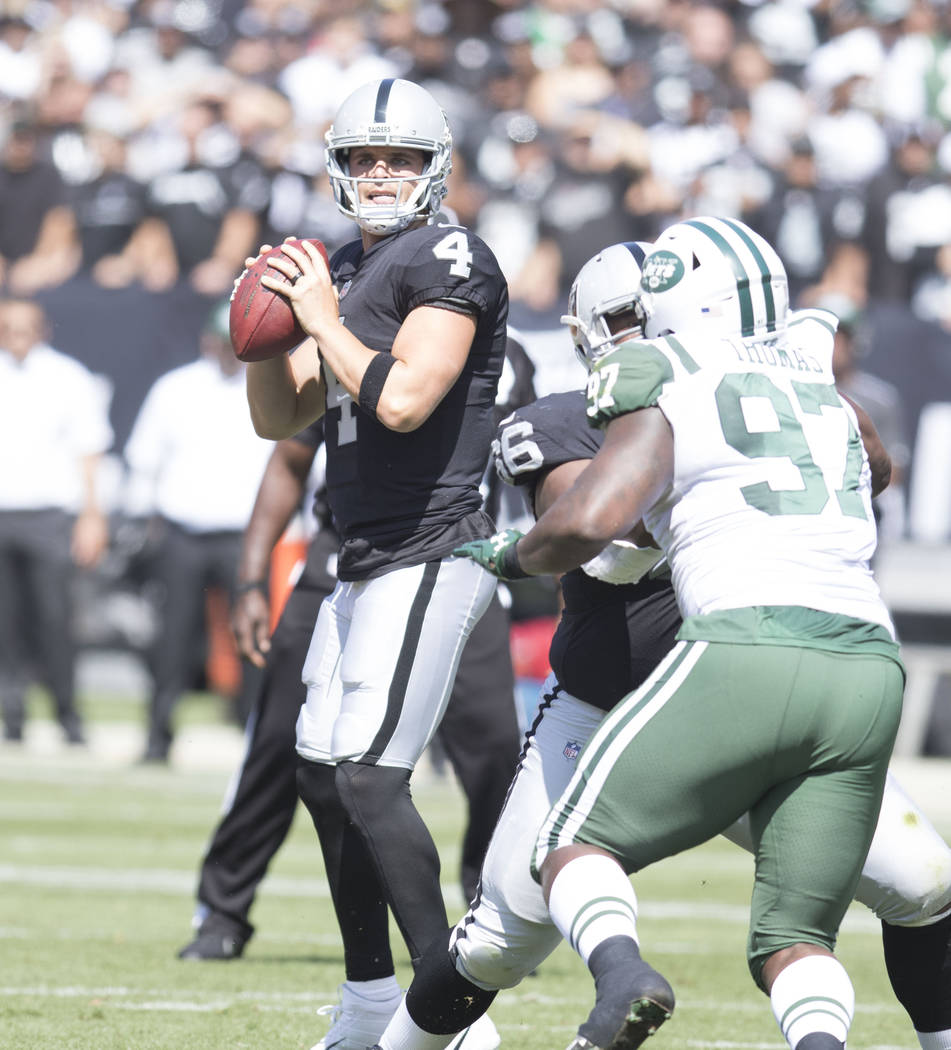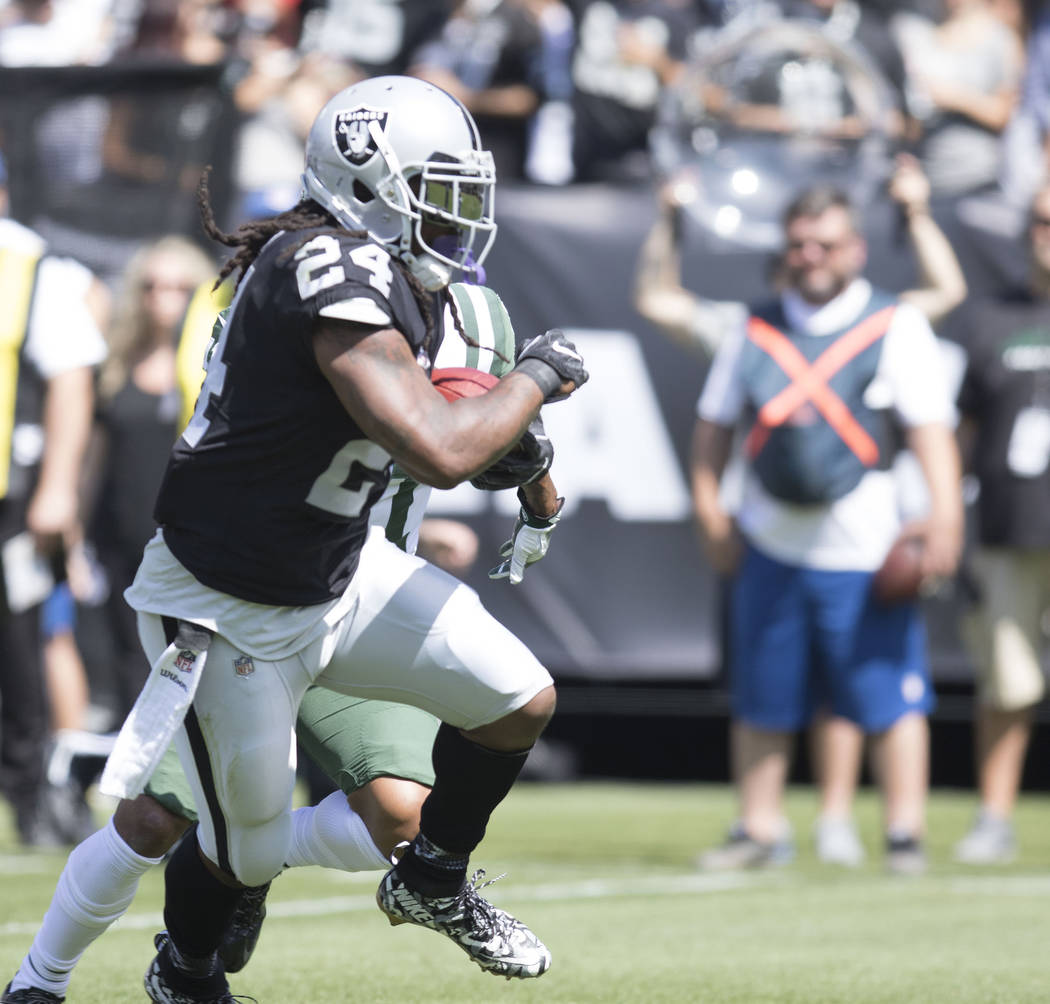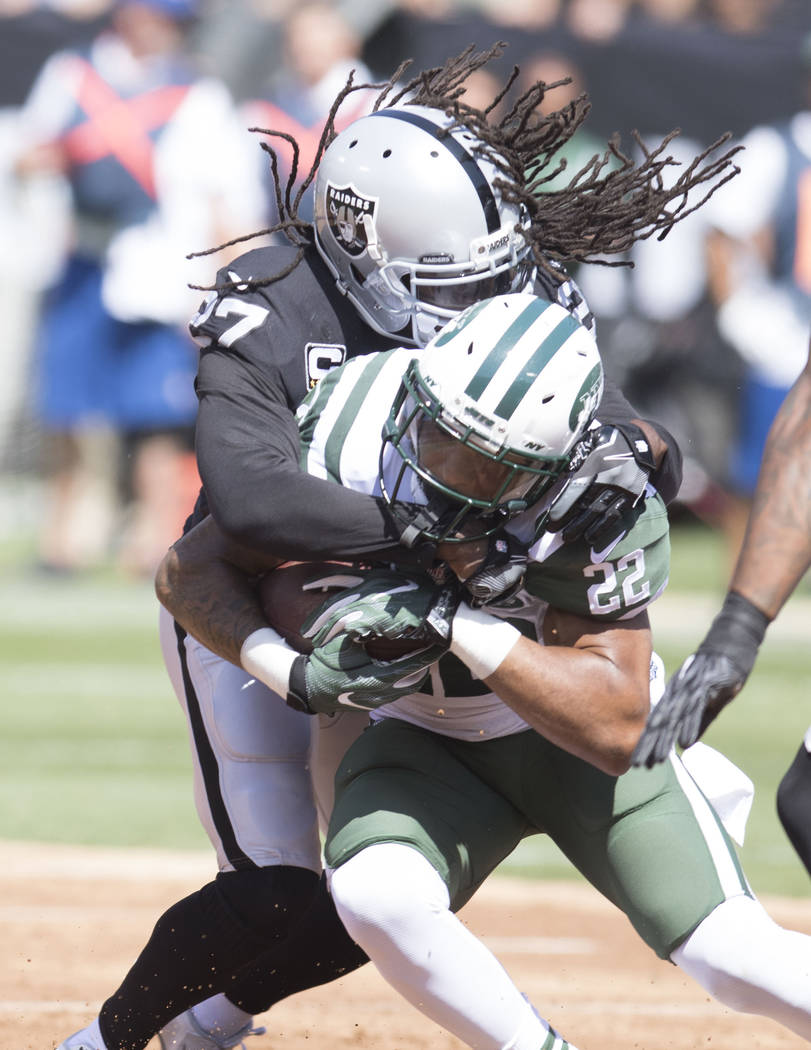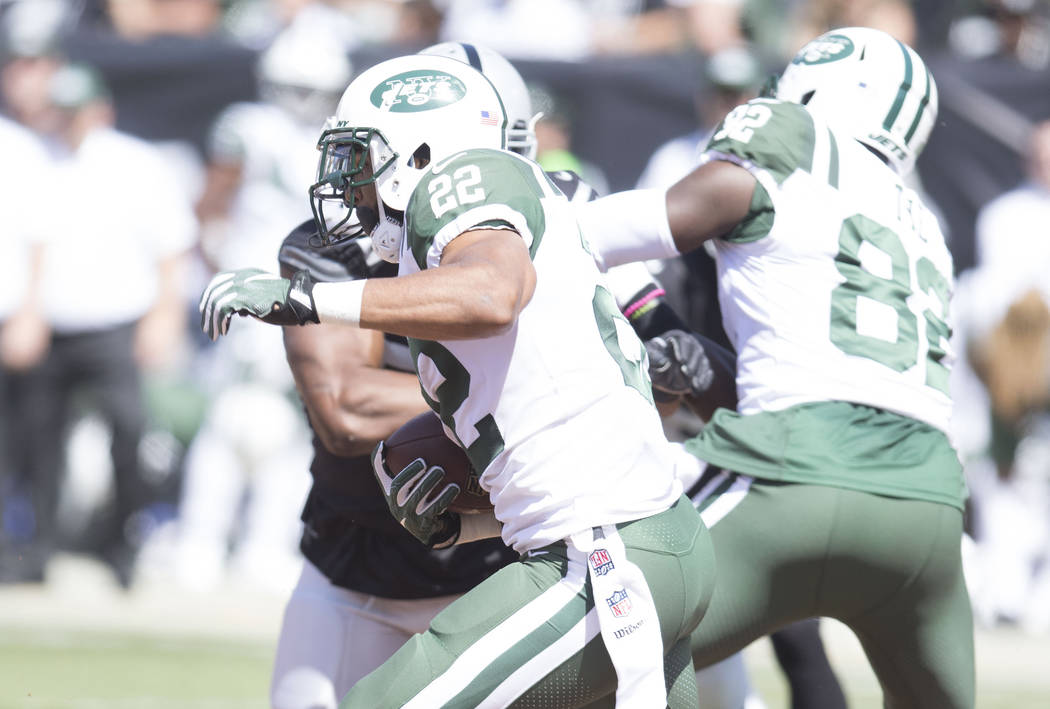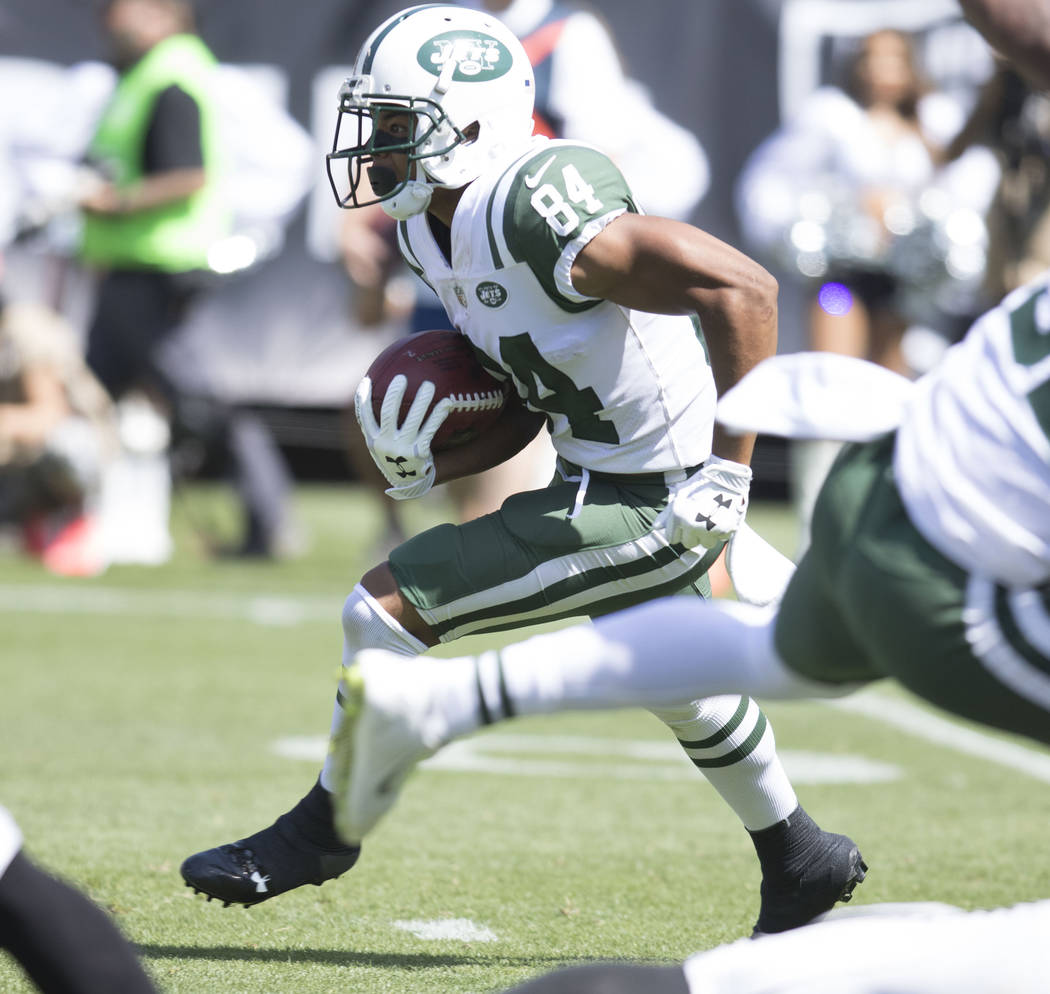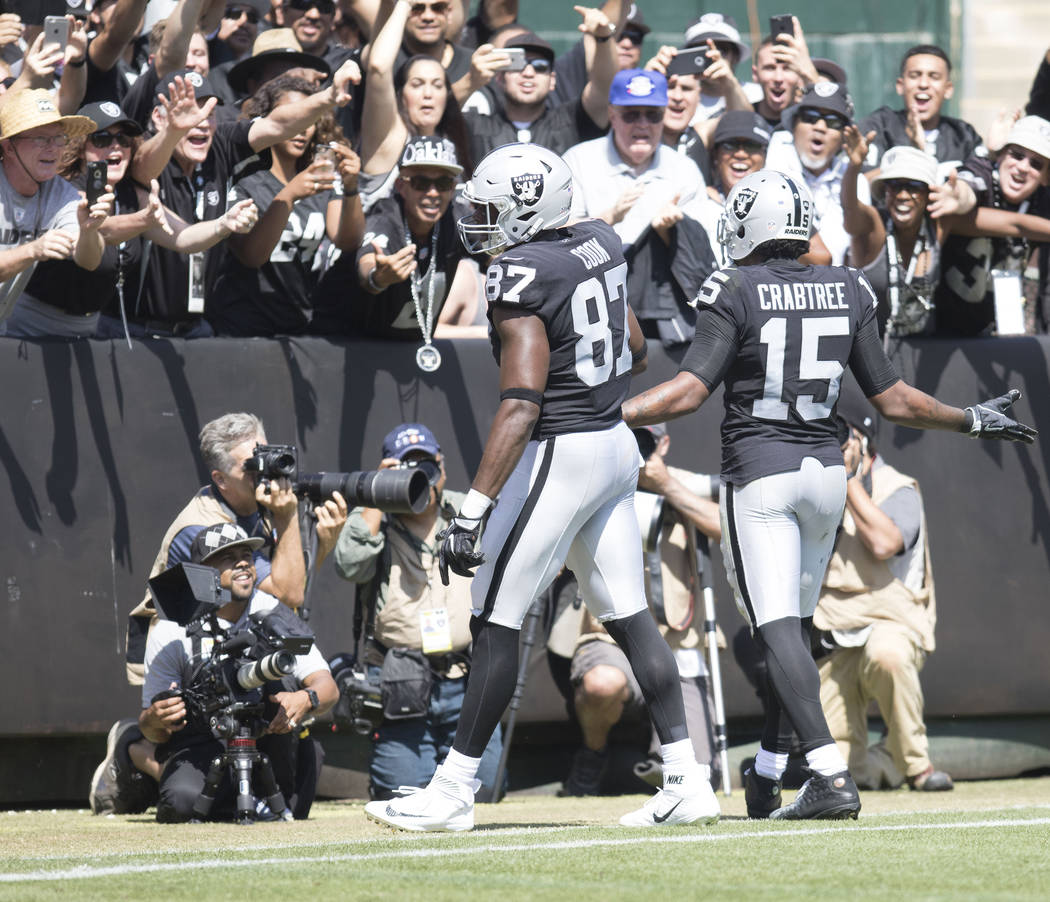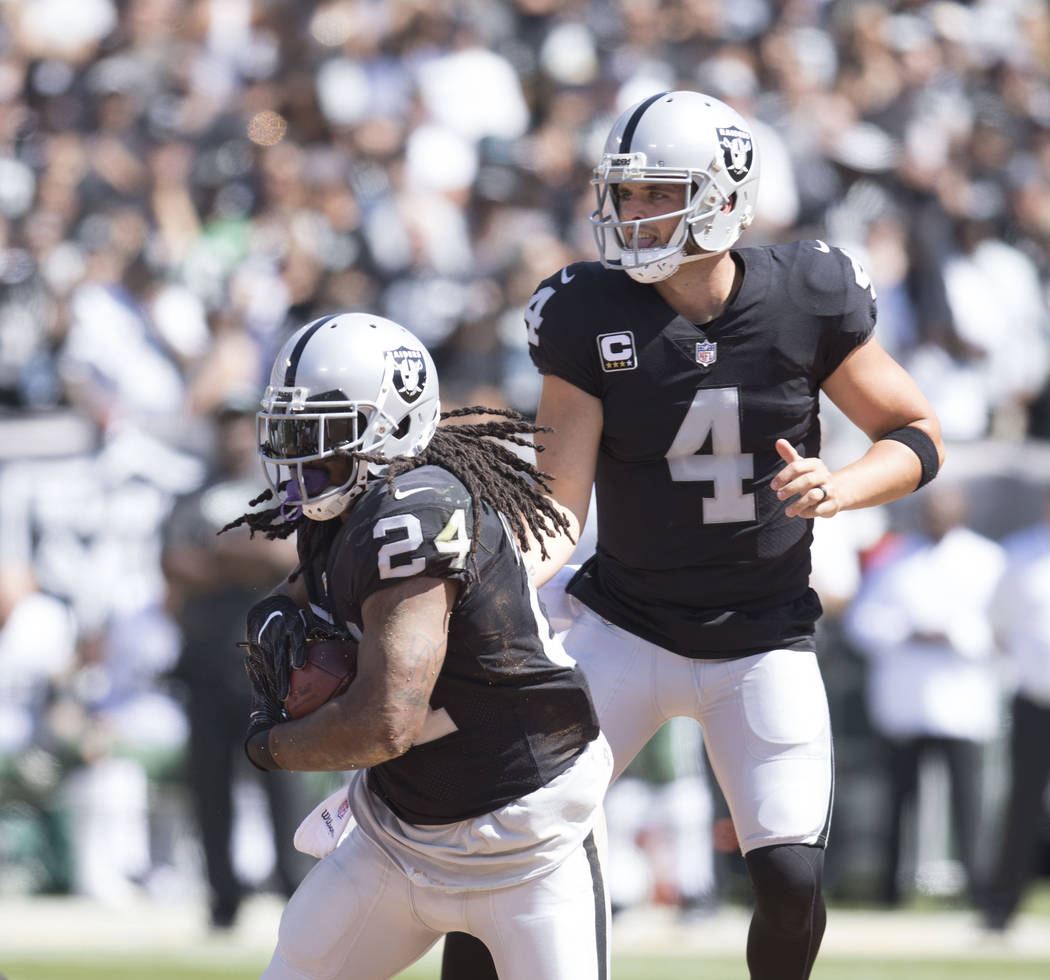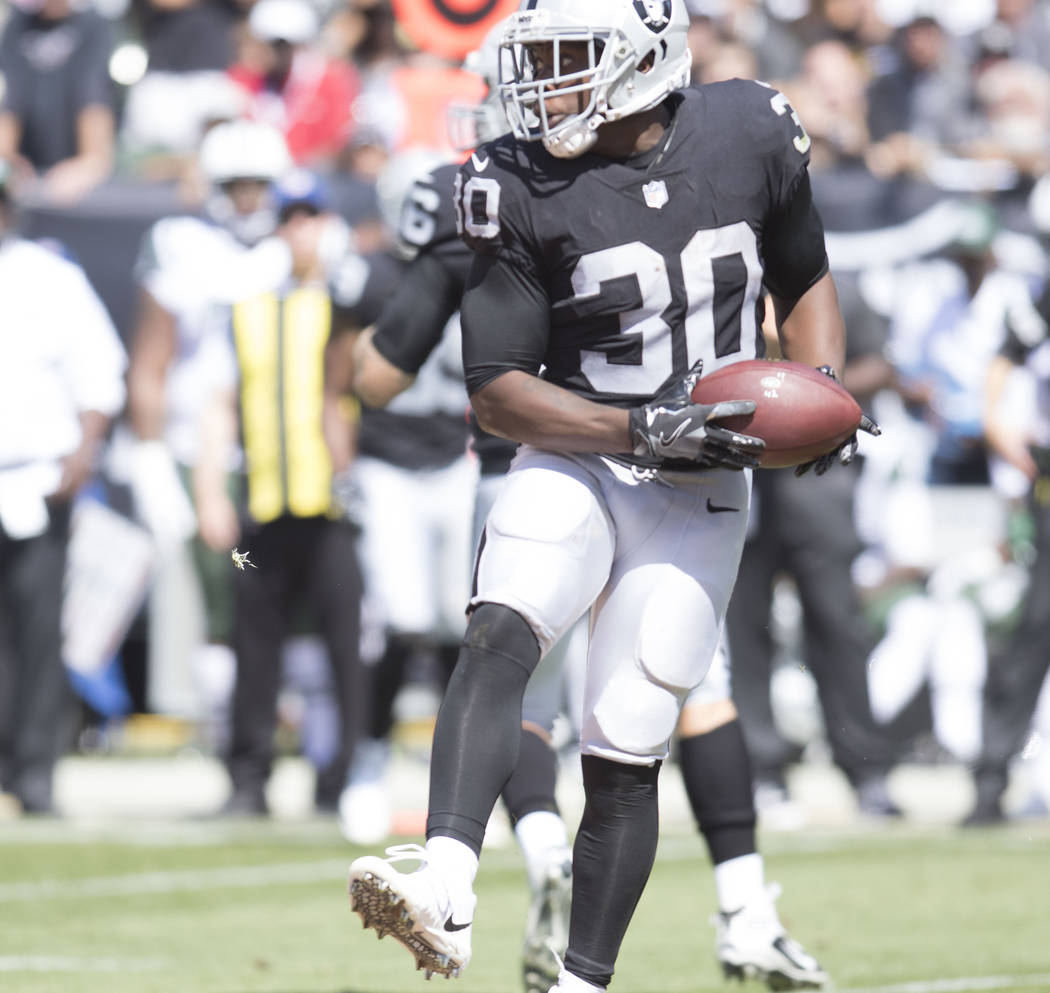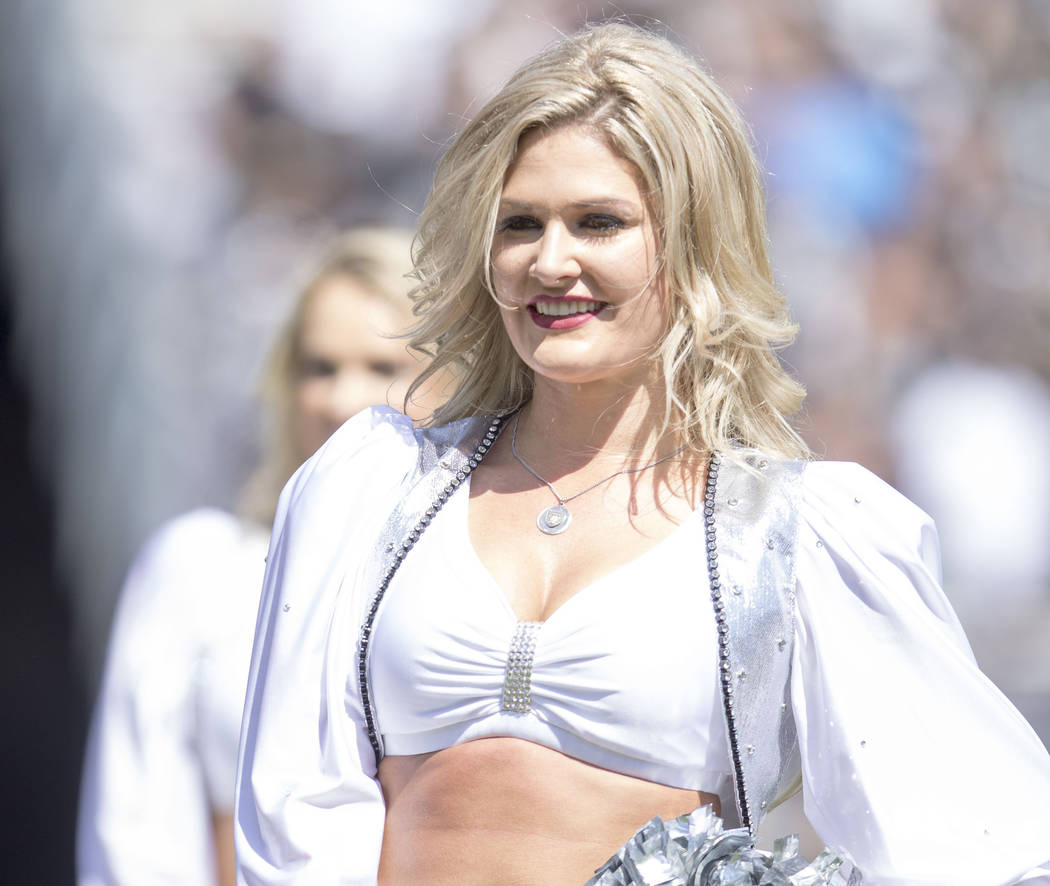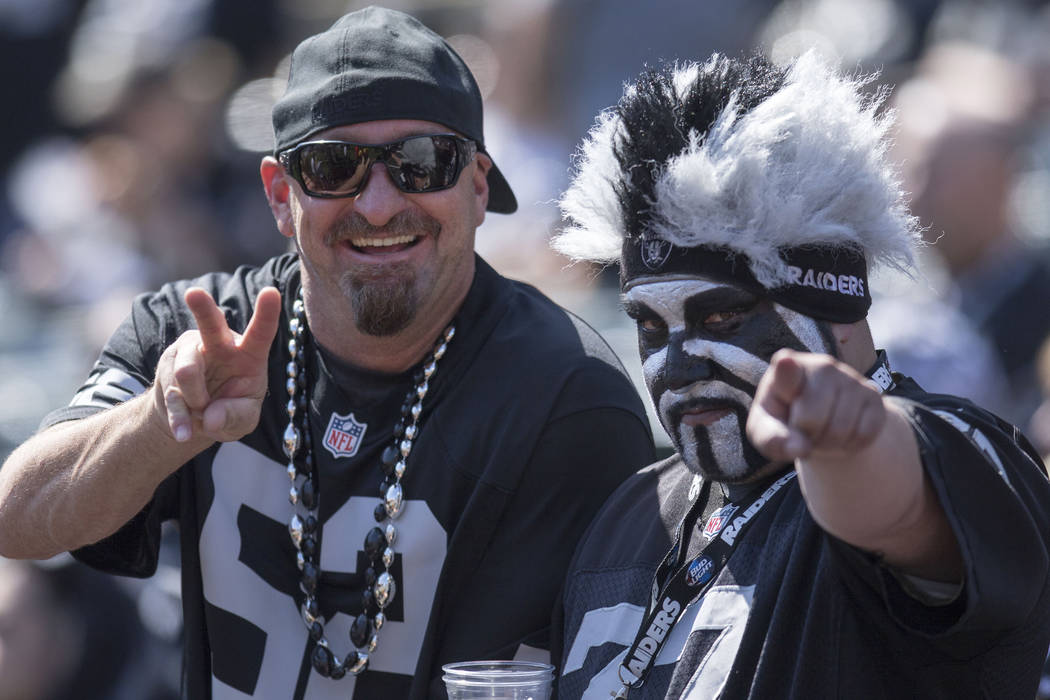 OAKLAND, Calif. — Stadium lights became strobe lights.
Grass became a wooden floor.
In the fourth quarter Sunday, a song unwound Marshawn Lynch, turning the Raiders' sideline into a one-man nightclub. The running back bobbed his body and waved his arms while black dreadlocks splashed in his face. Teammates were tempted to join him, they said later, but none did.
This was his moment. This was his homecoming.
The name of the song that possessed him?
"Oakland," of course.
Lynch's dance solo was caught on the videoboard Sunday at the Oakland-Alameda County Stadium, prompting a roar of approval from nearly 60,000 fans. It was among the many roars caused by the Oakland native, who scored the third of six Raiders touchdowns in a 45-20 waxing of the New York Jets.
In March, NFL owners approved an impending franchise relocation to Las Vegas.
This home opener offered minimal hint of it.
Wide receiver Michael Crabtree caught all three of quarterback Derek Carr's touchdowns. Running back Jalen Richard had eight offensive touches for 109 yards and a touchdown. Wide receiver Cordarrelle Patterson had a 43-yard touchdown run after which Lynch danced. For every bit of it, the crowd was engaged, celebrating the Raiders' first 2-0 start since 2002.
It was a dance party, and Lynch led it.
"It felt good," he said.
"I don't think I've ever seen him dance like that," said linebacker Bruce Irvin, first a teammate of Lynch from 2012 to 2015 with the Seattle Seahawks. "He ain't never do that in Seattle. I guess because he's at home. … That was a cool moment for him. He is Oakland."
Lynch's day started by giving back to it.
At 8:12 a.m., his official Twitter account announced five locations where a vending machine would be offering free Skittles to the public from 9 am. to 1 p.m. Lynch chose the locations personally. Four were in Oakland. A fifth was in Berkeley, where he attended college at California. He is sponsored by the candy brand.
One side of each machine read: "Skittles have been part of my game-day routine since day one. That's why I hooked up my enter hometown with FREE Skittles. Ya'll (sic) are now game ready!"
Lynch explained the campaign as "just giving back."
At the stadium, the crowded bellowed upon hearing his name announced during pregame introductions. But he didn't jog out of the tunnel alone; he invited his fellow two running backs, Richard and DeAndre Washington, to join him. Richard said that he hesitated at Lynch's request, unsure the stadium staff would permit them.
Lynch told him not to worry.
"He was like, 'Man, it don't matter what they say. Y'all boys are coming out with me,'" Richard said. "That got me pumped from the get-go. That just lets you know how much he believes in us and has the confidence in us. It just makes us play harder."
The Raiders attempted to cap their first touchdown drive with a Lynch touchdown.
But when Carr went to the line of scrimmage, he saw a look that favored a fade route to Crabtree. He yelled the audible for changing out of the Lynch run, "Seattle!," and Crabtree successful reeled in the throw. (The audible name presumably was a reference to the ending of Super Bowl XLIX, which infamously saw the Seahawks unsuccessfully throw at the goal line instead of run Lynch.)
Lynch found the end zone late in the second quarter, plunging in from 2 yards. He jogged back to the sideline with the football in his left hand. He held it still while in the locker room, fielding questions from reporters. By now, the stadium chants of "Beast Mode! Beast Mode!" during his fourth-quarter dance had silenced. The song, "Oakland" by Vell and featured DJ Mustard, was over.
He had plans for this ball.
"Give it to my mama," Lynch said.
More Raiders: Follow all of our Raiders coverage online at reviewjournal.com/Raiders and @NFLinVegas on Twitter.
Contact reporter Michael Gehlken at mgehlken@reviewjournal.com. Follow @GehlkenNFL on Twitter.