Raiders DE Khalil Mack has 'catching up to do'
Updated June 5, 2018 - 8:42 pm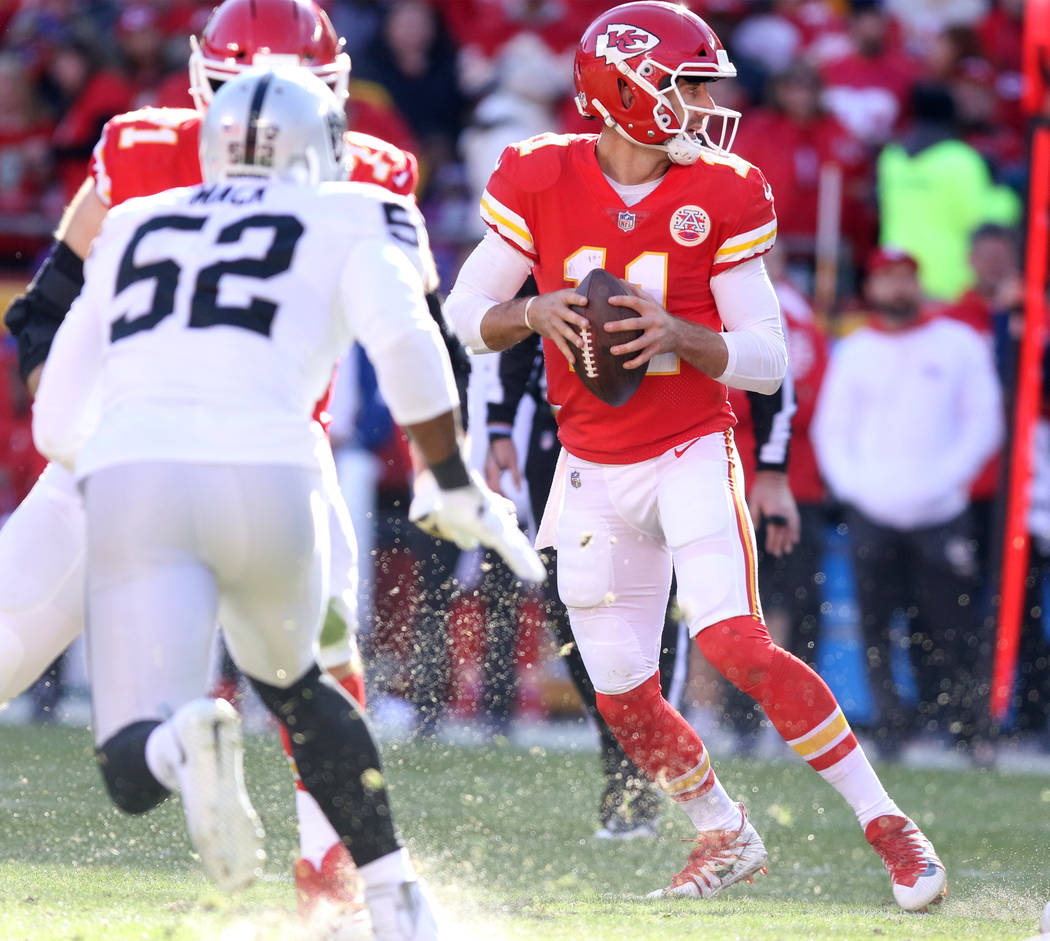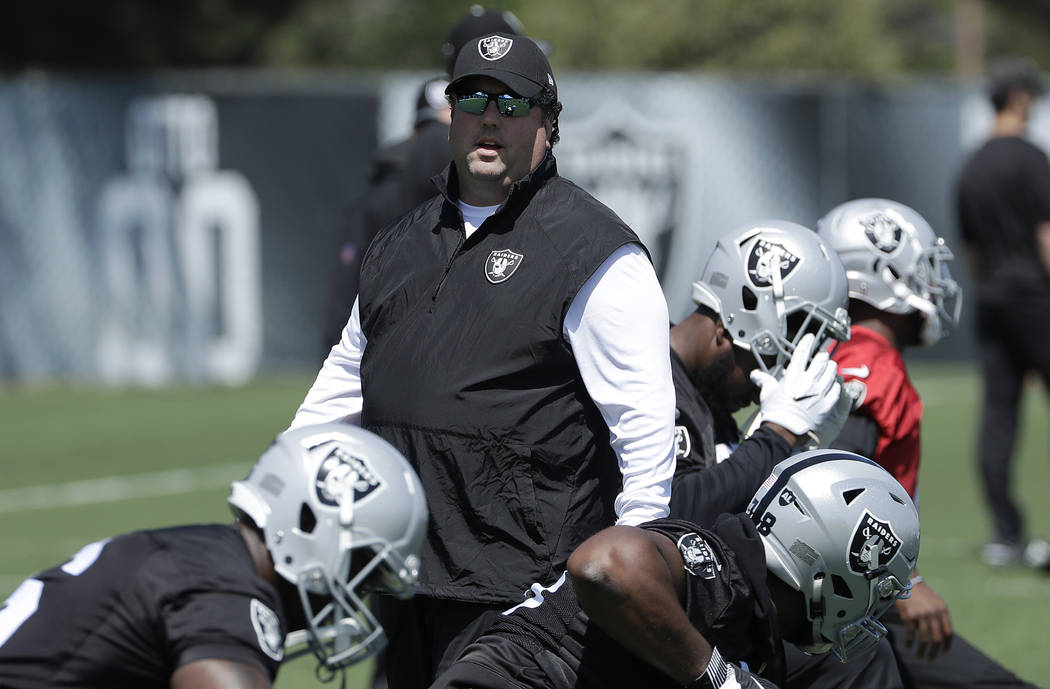 ALAMEDA, Calif. — Raiders defensive end Khalil Mack technically can skip another couple of practices before it begins to cost him.
In one respect, his defensive coordinator believes it already has.
While not overly expansive on the topic, Paul Guenther acknowledged Tuesday that Mack will be behind once he reports to the team. Mack hasn't participated in the Raiders' voluntary workout program, which began in April, as he seeks a contract extension.
He has missed almost two months on meetings and workouts. The Raiders have installed various portions of their playbook in that span.
"He's going to have a lot of catching up to do," Guenther said. "We're going to have to have a plan for that, for sure. Really, I'm concerned about the guys that are here now working. These guys have been busting their tails every day — coming in early, meeting with the coaches, being great in the meeting rooms, communicating on the field. We do a lot with one-minute situations today, so it was really good to see."
Attendance will become mandatory at a three-day minicamp that starts next Tuesday.
Since minicamp is mandatory, a team can choose to fine a player for an unexcused absence. Mack can be docked up to $84,435 if he misses all three days next week.
Guenther said he's unaware when Mack will report.
"I don't get involved too much," Guenther said. "Like I said, I coach the guys that are here."
One fewer practice
The Raiders are permitted to hold 10 practices during organized team activities.
One won't be held, they announced Tuesday.
The team canceled Thursday's practice, instead committing to host eight Bay Area high school football teams for a seven-on-seven passing league tournament. Raiders players are scheduled to coach the teams, and coaches will handle the officiating.
After the tournament, Raiders players will field questions from the high school players.
Notable
* Safety Marcus Gilchrist continues to demonstrate his versatility, seeing work as the team's nickel cornerback. He intercepted a tipped pass during Tuesday's practice. Cornerback Daryl Worley also had an interception, albeit an easier one. Quarterback Connor Cook threw an errant pass while pressured out of the pocket.
* Cornerback Rashaan Melvin seems impressed with cornerback Gareon Conley. On Tuesday, he praised the 2017 first-round pick's work ethic. "He's one of those guys that you tell him something once, he's able to get it done for you," Melvin said.
More Raiders: Follow all of our Raiders coverage online at reviewjournal.com/Raiders and @NFLinVegas on Twitter.
Contact reporter Michael Gehlken at mgehlken@reviewjournal.com. Follow @GehlkenNFL on Twitter.