Raiders fire coach Jack Del Rio following 30-10 loss to Chargers
December 31, 2017 - 4:37 pm
Updated December 31, 2017 - 8:24 pm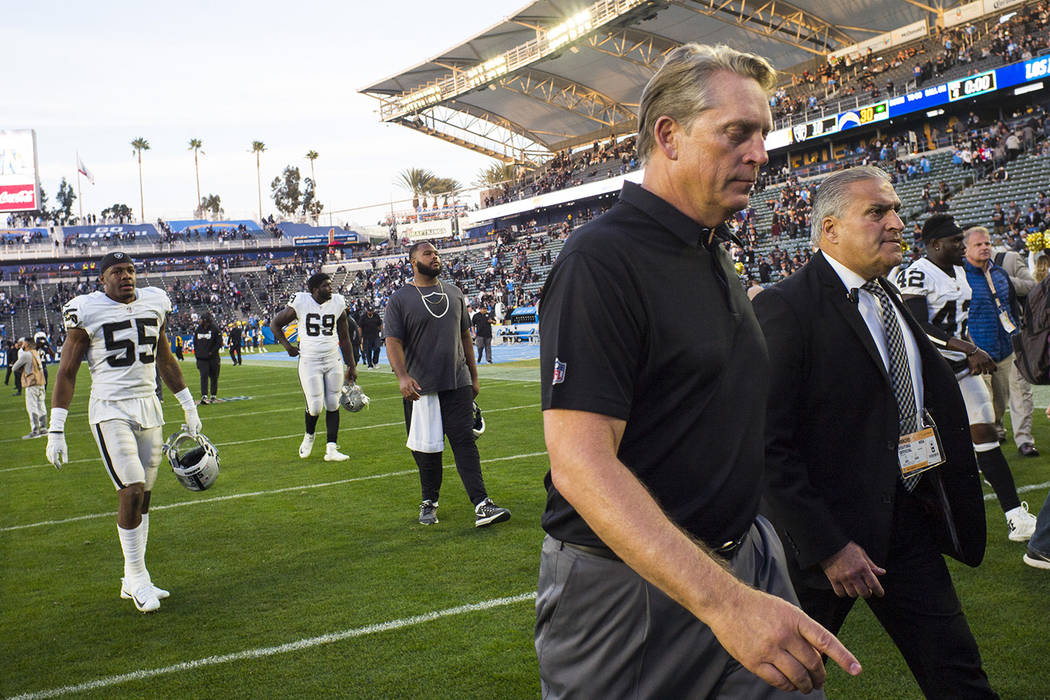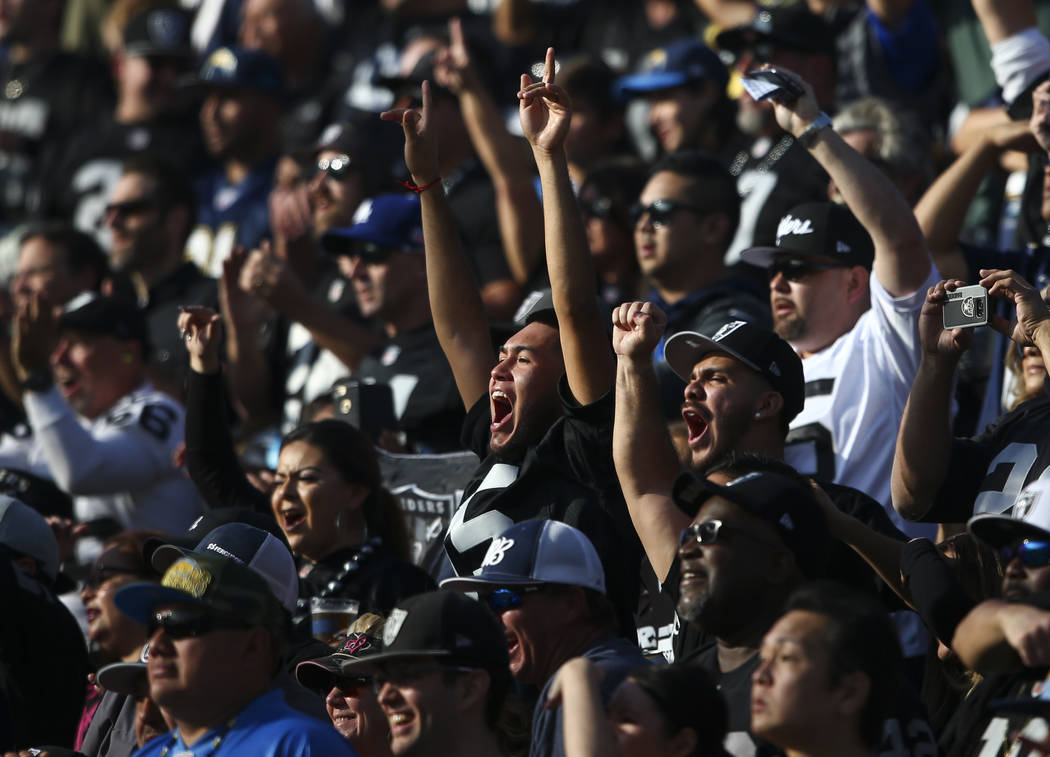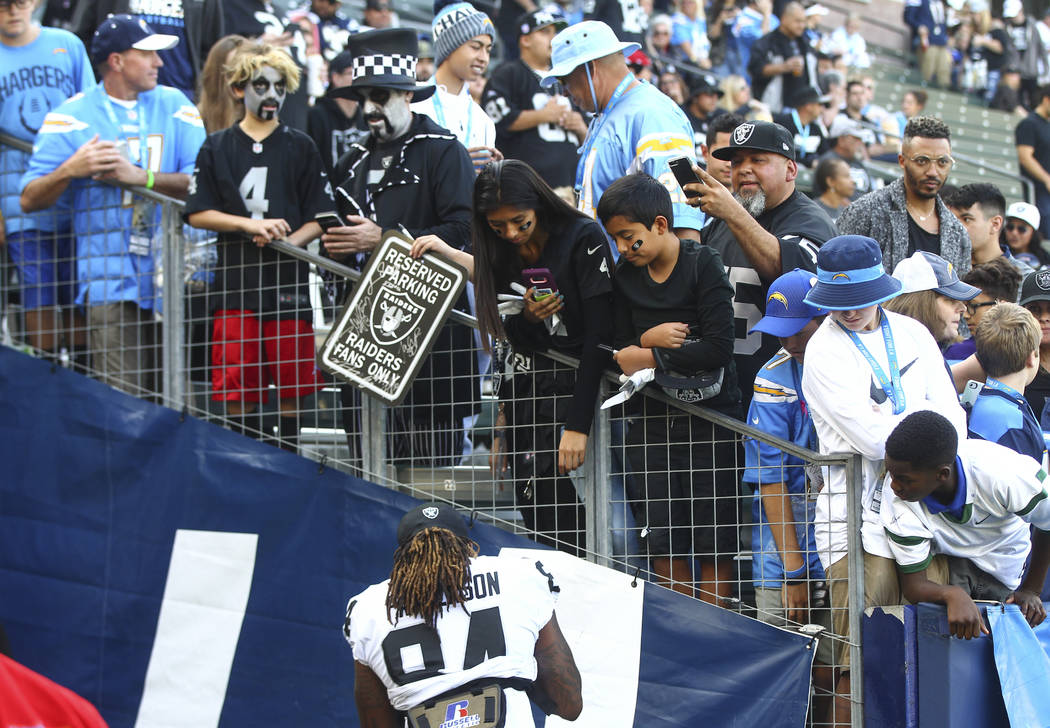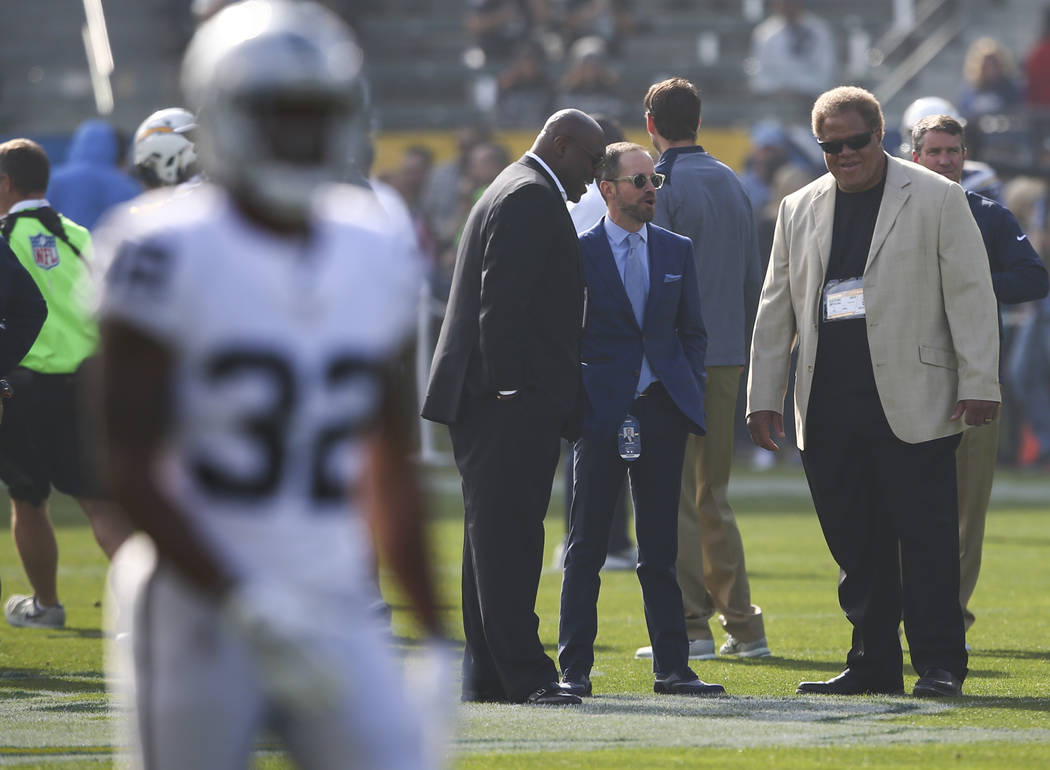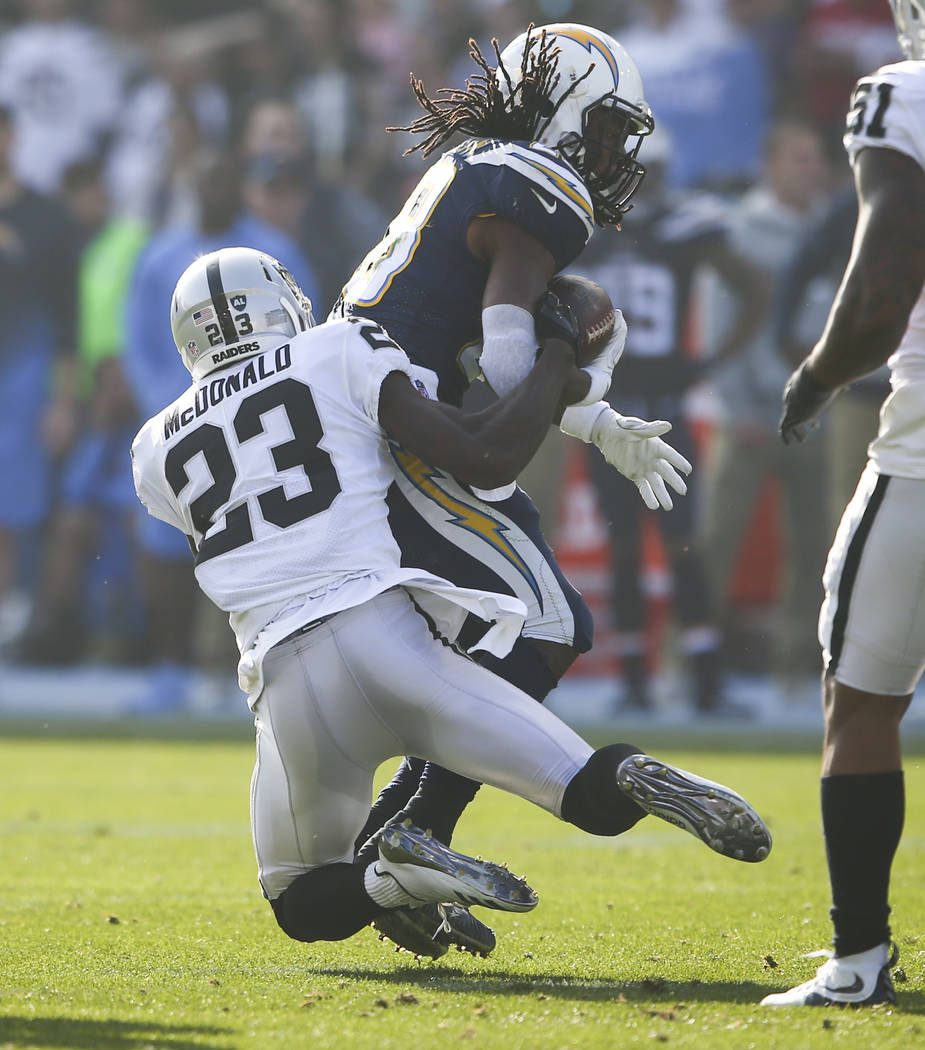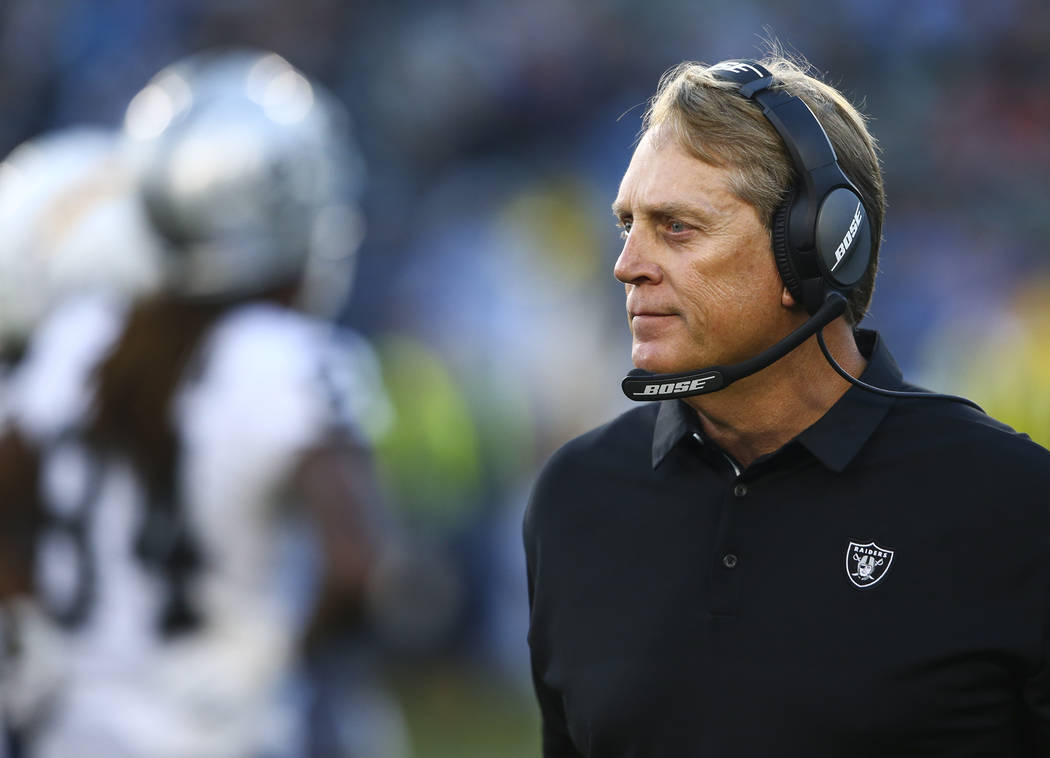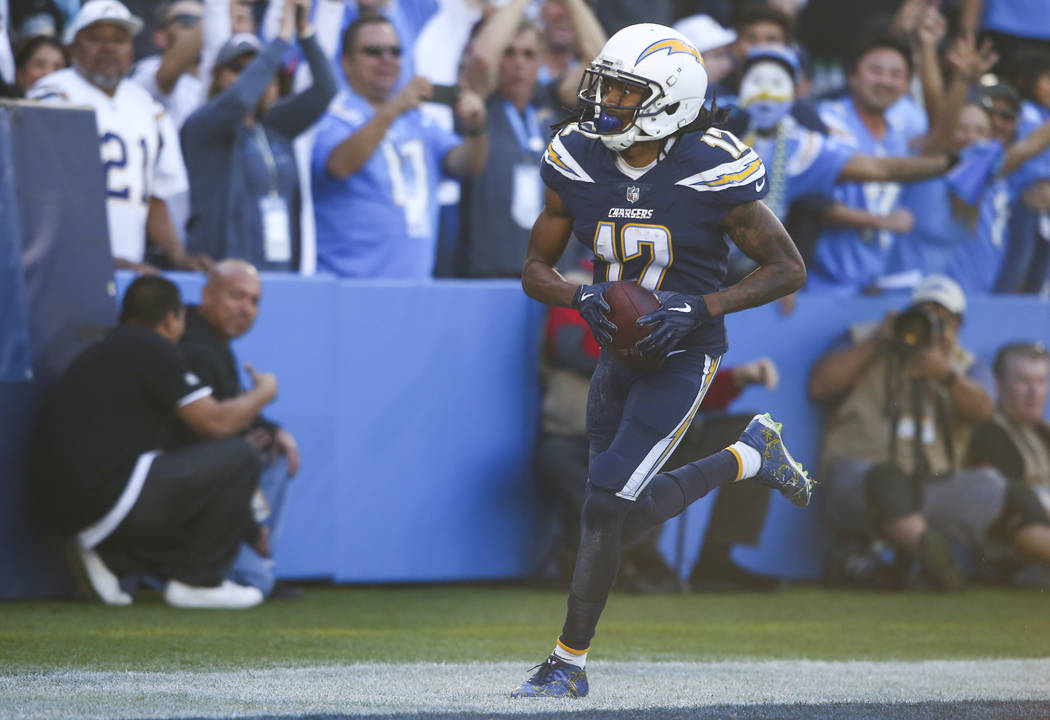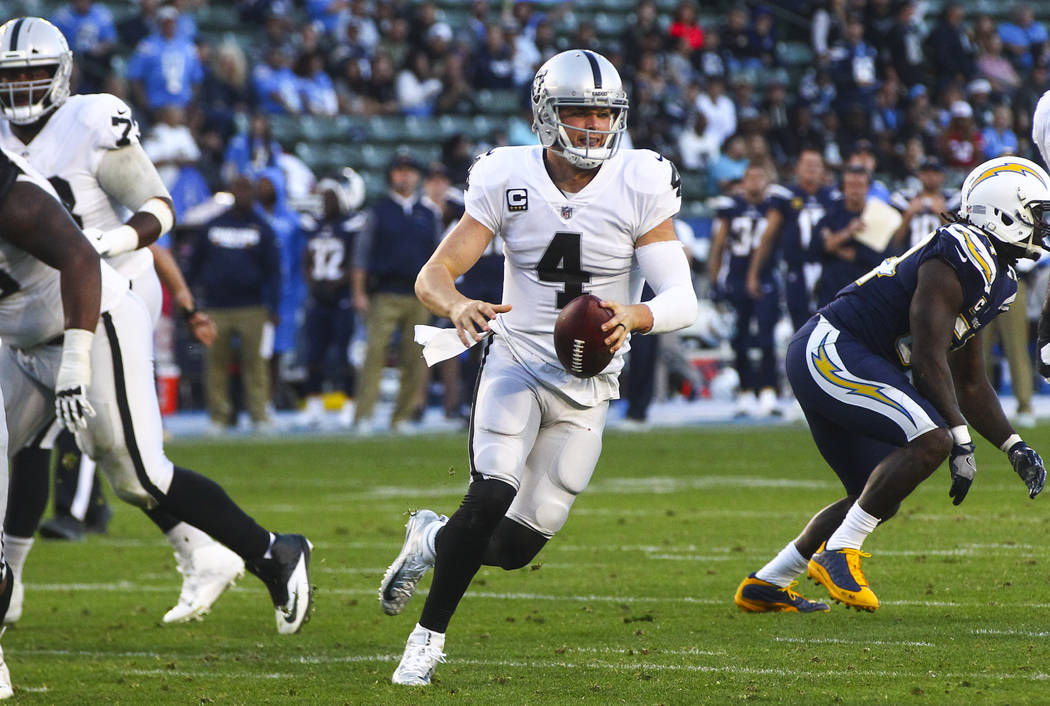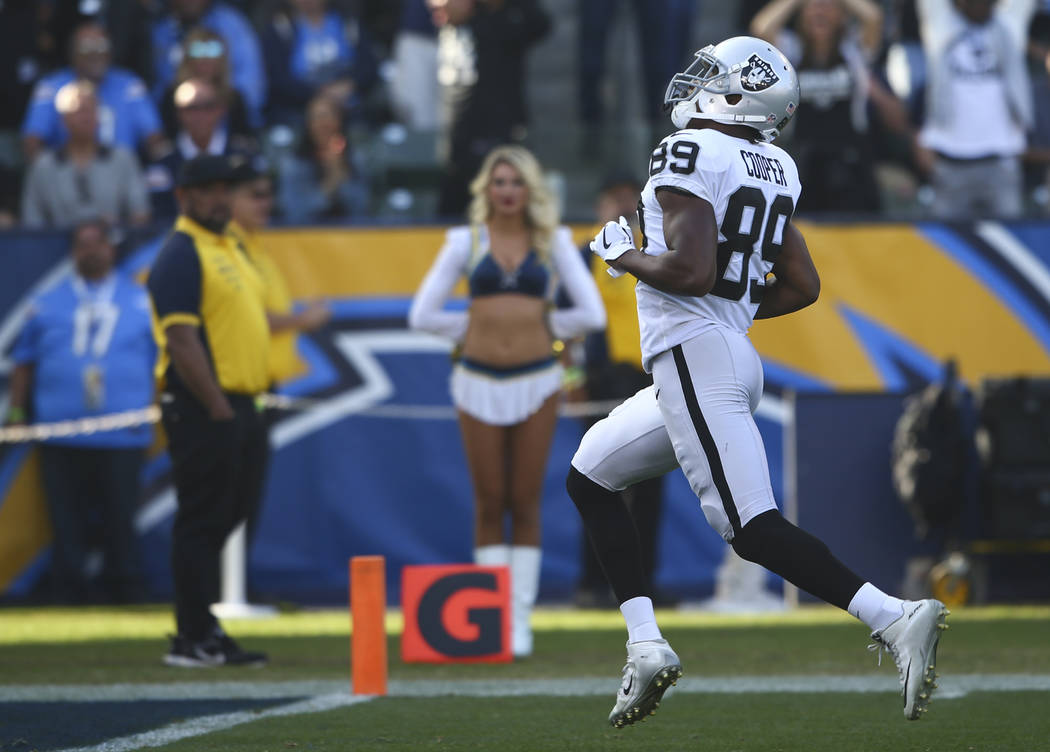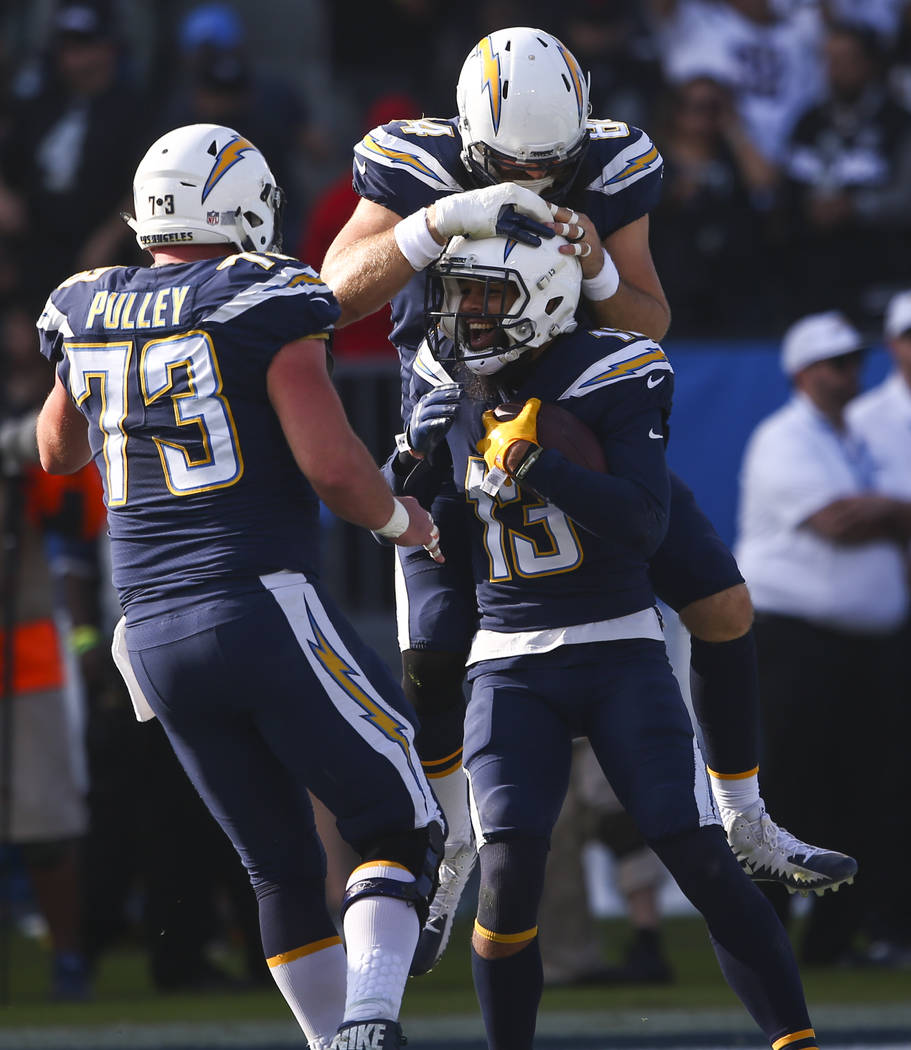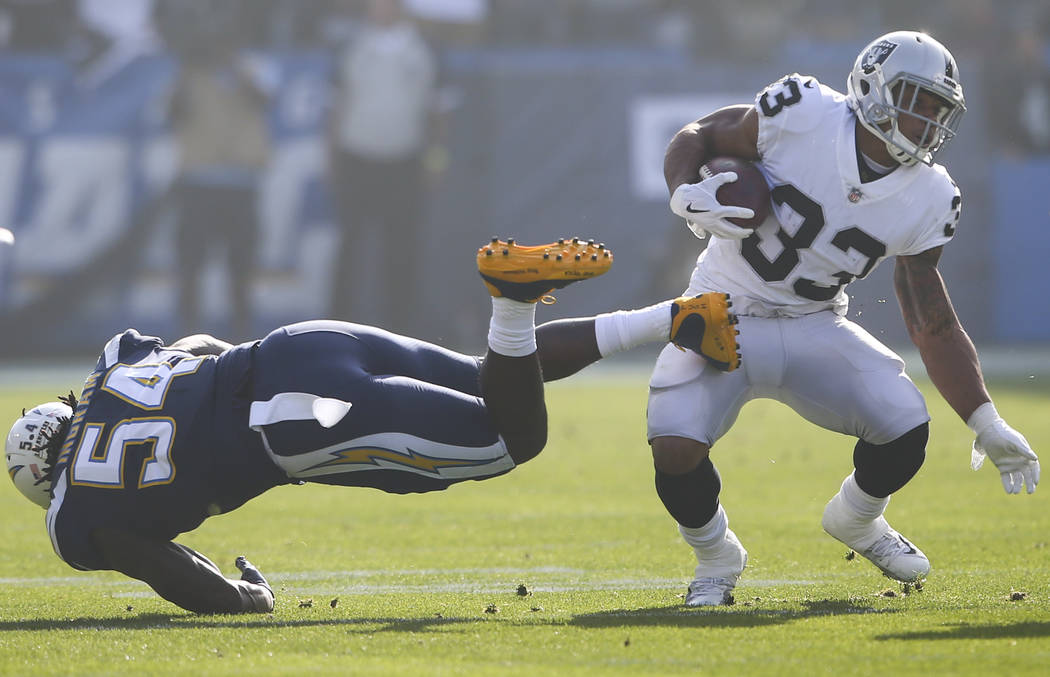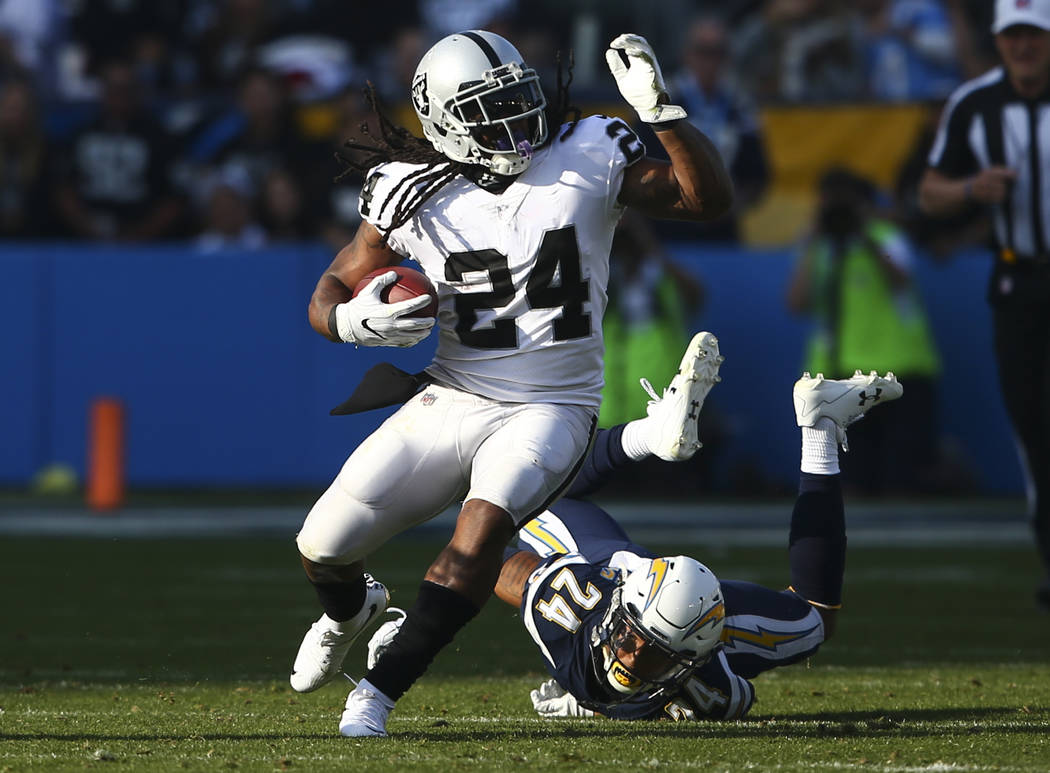 CARSON, Calif. — A childhood Raiders fan and Bay Area native wore a black, team-issued polo and gray slacks with his left hand placed over his left hip. He stood motionlessly on the sideline. Another touchdown. Another long one. And now, here in the fourth quarter, amid a 20-point deficit, he stared into the distance toward a 10th loss.
No doubt remained of the result. The only uncertainty was his fate.
Soon, Jack Del Rio learned that, too.
Raiders owner Mark Davis notified the head coach he was fired, their conversation held at the StubHub Center shortly after a 30-10 loss to the Los Angeles Chargers. Davis is believed to have finalized this decision well before Sunday. Ultimately, it moved him closer in his pursuit of ESPN analyst Jon Gruden as Del Rio's potential replacement.
Del Rio announced the dismissal during his news conference.
"I spoke with Mark Davis after the game, and Mark let me know that he's not going to be bringing me back," Del Rio said in an opening statement. "He told me he loved me and appreciated all that I did to kind of get his program going the right direction but that he felt the need to change. I told him how much I appreciated the opportunity he gave me, and I mean that.
"I'm very grateful. My childhood team. But it's a results business."
Reporters heard before players. Quarterback Derek Carr said that he learned from a teammate, who received word via his cellphone. About 10 minutes after Del Rio's announcement, safety Karl Joseph was asked for a reaction to the news. Until the question, he didn't know of it, he said.
From afar, Del Rio's fate could be construed a surprise.
This was a man whose roster overachieved in 2016. It finished 12-4, showing a feisty knack for finishing games. It went 5-0 in games decided by three points or fewer. It went 9-2 in one-score games. This was a man who was rewarded with a four-year extension in February.
A closer look tells a different story.
Sources have characterized a "toxic" environment within team headquarters. Players would offer a headshake about specific happenings, which they discussed only in generalities. One said in late December it'd take "a few beers" to adequately capture the circumstances. "No comment," another said when asked how Del Rio was dealing with a difficult season. Meanwhile, team leaders such as Carr have identified accountability as being in too short of supply from players.
On Sunday, Carr vowed for that to be addressed.
He and other team leaders have begun having "uncomfortable" conversations to achieve that effect, Carr said. Several minutes after Del Rio's firing, he and defensive end Khalil Mack privately met with Del Rio. He likened Del Rio to "family."
The players must find a way to elevate their product for their next head coach.
"Without giving too much detail, we've got to hold each other accountable in the littlest of things, and we will," Carr said. "That's a promise. … We have a bunch of grown men, a bunch of angry dogs. Whoever comes in next, they've got a whole bunch of angry dudes that just want to fight and compete their tail off. We've got to rein that in and hold that accountable, and that's where we'll go from here."
Davis has his own project.
He must finalize who will assume the black and gray sideline wardrobe, who will stand on his sideline in 2018. This person likely will be the one to guide the franchise to Las Vegas, where it's scheduled to relocate in 2020. Gruden is widely believed to be the primary target.
This pursuit was first reported in detail Saturday evening. An ownership stake in the Raiders' franchise could be packaged as part of a deal that would return Gruden to coaching for the first time since 2008 with the Tampa Bay Buccaneers. Gruden led the Raiders from 1998 to 2001.
Davis addressed his decision with a statement before the team traveled to Oakland. Del Rio spent three seasons at the helm. From a win standpoint, this most recent campaign was his least successful, as the team dropped its final four games to fall to 6-10.
The Raiders were 25-23 overall under Del Rio.
"We appreciate Jack's effort in building the foundation of this team for the future," Davis said in a statement released by the team. "Thank you to Jack, his wife Linda and his daughter Aubrey for their important contributions to the Raiders and our local community in Oakland. We wish them all the best."
Contact reporter Michael Gehlken at mgehlken@reviewjournal.com. Follow @GehlkenNFL on Twitter.