Raiders GM Reggie McKenzie ready to trim roster for rookies
Updated April 20, 2018 - 8:37 pm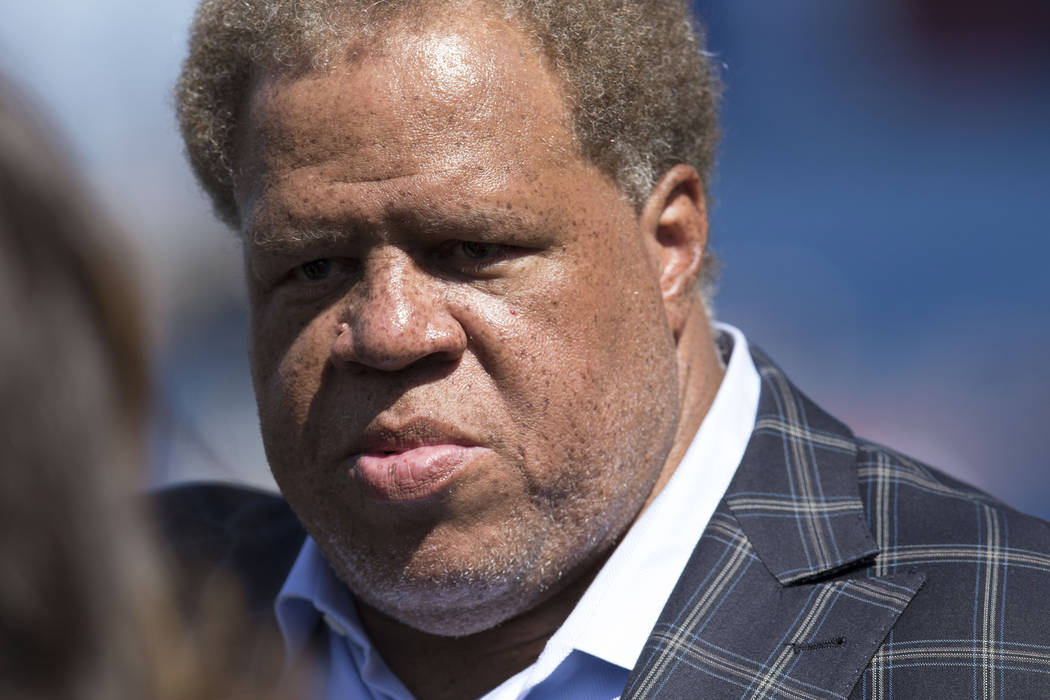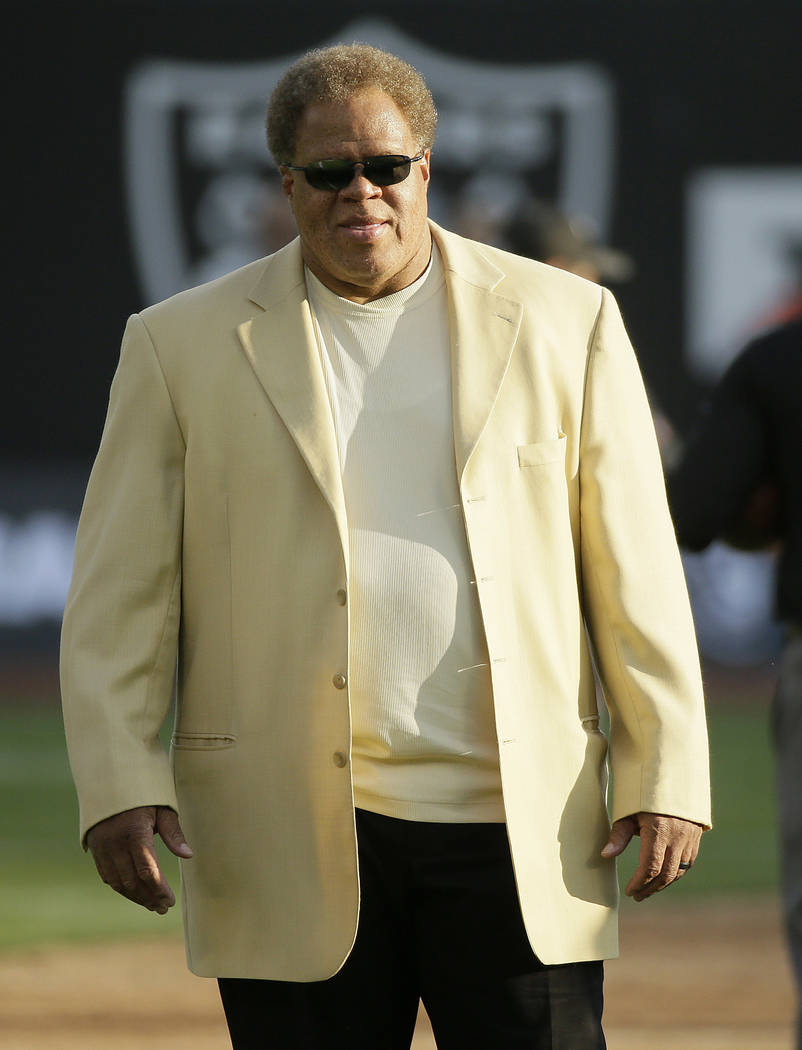 OAKLAND, Calif. — No NFL team made more March roster transactions than the Raiders.
That activity might force more moves in April.
General manager Reggie McKenzie met with reporters Friday at his annual predraft news conference. Given the secrecy commonly associated with the three-day event, only so much information could be divulged. He acknowledged, however, an intriguing dynamic about the team's rookie acquisition process this year.
The club enters the draft with an unusual void of roster space.
The Raiders can carry up to 90 players on their roster until Sept. 1, when a leaguewide cutdown to 53 players is mandated. They have 76 players under contract and 11 draft picks from Thursday to Saturday.
Once the draft concludes, hundreds of undrafted rookies are signed across the league. In 2017, the Raiders agreed to terms with 17 such rookies after the draft. This year, when not factoring the possibility of draft-day trading, the team theoretically can sign just three unless it's willing to adjust its roster to create space for rookie talent.
McKenzie is prepared to hack away.
"What we're going to do is evaluate all those free agents after the draft," McKenzie said. "If we feel like we can upgrade, we will. So that's not going to hinder us to go and find some players. We're just going to have to compare to what we have. We're going to bring in the best 90. If we only have 'X' amount of roster spots, then we have to create some."
Thus, some players' offseason with the Raiders could end after three weeks.
The team began a voluntary workout program April 9, its early focus strength and conditioning. On Tuesday, activities will ramp up with the start of a three-day veteran minicamp. It's possible some players, if not released before the draft begins Thursday, could be notified of their release by the end of draft weekend.
Some of these moves might be more straightforward than others. For example, the team is expected to draft a punter Saturday from the fourth to seventh rounds. Doing so might render punter Colby Wadman expendable.
At 76 players, the Raiders' roster is fuller than most at this stage. The Atlanta Falcons have the fewest number of players under contract at 58, according to Spotrac. The New York Jets have the most at 83.
Rookie free agency represents a reversal in leverage. For seven rounds, players must wait to learn which of the 32 teams will draft them. They have no final say in their destination. But if undrafted, a rookie suddenly can determine his fate, able to weigh interest — and contract offers — from several teams before finalizing a decision.
Should the Raiders sign fewer rookie free agents in 2018, they can be more aggressive when bidding for a player's service. A pool cap exists for the amount of signing bonus a team can spend on its undrafted-rookie class. These contract bonuses become more concentrated between a class if fewer rookie free agents are signed.
This helps when bidding versus other teams. Notably, another team could counter this by guaranteeing a portion of a player's base salary.
In March, the Raiders made 30 roster moves, including 21 signings and two trades.
More Raiders: Follow all of our Raiders coverage online at reviewjournal.com/Raiders and @NFLinVegas on Twitter.
Contact reporter Michael Gehlken at mgehlken@reviewjournal.com. Follow @GehlkenNFL on Twitter.