Raiders more than hold their own in practices against 49ers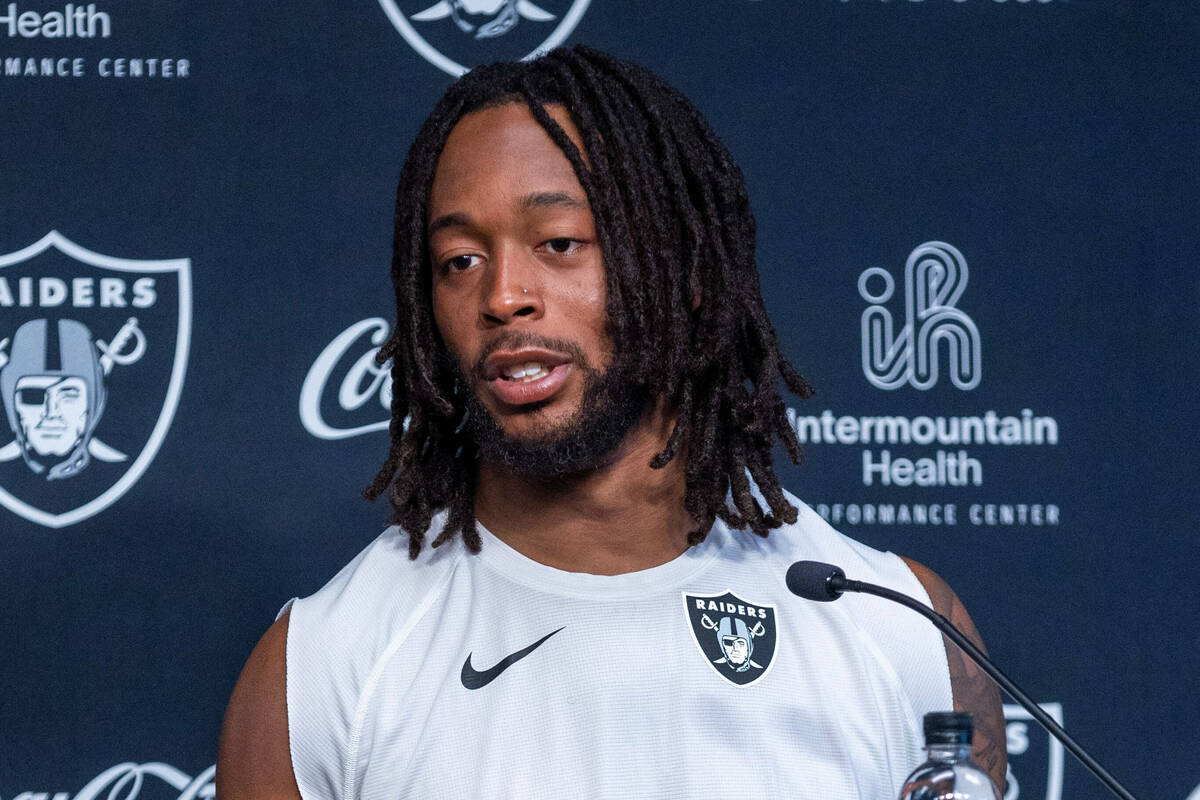 After two days of joint practices against one of the best teams in the NFL, the Raiders could walk off the field at their Henderson practice facility on Friday feeling better for the experience.
It wasn't perfect, and the injury to wide receiver Davante Adams, who limped off the field after taking a big hit on Friday, illustrated the risky nature of these types of endeavors. But the Raiders rightfully felt good about the work they put in against a team many predict will challenge for the NFL championship.
With no scoreboard to determine an actual winner between themselves and the 49ers, there was plenty to be encouraged about.
The defense came up with 11 interceptions over two days. An active pass rush produced consistent pressure on four San Francisco quarterbacks. And the offense, for the most part, operated with noticeable precision behind Jimmy Garoppolo.
All that came with the Raiders playing with a high level of intensity.
"Nobody is just sticking their toe in the water," said Raiders wide receiver Jakobi Meyer. "Everybody is diving in, trying to be the best. Competing with them, competing with ourselves. A lot of people showing how talented they are."
In particular, that was true of a defense that is heeding a months-long emphasis to play with aggressiveness and confidence in the pursuit of making impact plays.
After picking off 49ers quarterbacks four times on Thursday, they came back on Friday to notch seven more interceptions, including two by Spillane and one from fellow linebacker Luke Masterson. Whether all 11 takeaways would have held up in an actual game is immaterial.
The fact is the Raiders are making breaks and plays on balls in ways that haven't been seen from them in years.
"We're going out there and playing football. Running around, flying around," said Spillane, who has been a Pied Piper of sorts in spreading the message of takeaways to his new teammates.
As the former Steelers linebacker put it: "We've been preaching it and preaching it. And now you just put it to practice."
In doing so, they are displaying a level of teamwork, cohesion and confidence that has been in short supply over recent years.
"In order to get the ball, you have to be connected. You have to know what your job is," said Raiders coach Josh McDaniels. "You have to be willing to make a play when it's coming into your area."
The Raiders were equally impressive on offense, with Garoppolo shaking off some of the early camp rust he showed to play with efficiency and command. In particular, his work in the red zone, two-minute offense and attacking the middle of the field stood out. In each case, the Raiders have shown progress after a slow start to camp.
"As far as talking and being on the same page, those first couple of days were a little shaky," said Meyers. "But every day since, it's been growth. If we can stay on that, we'll be alright."
Contact Vincent Bonsignore at vbonsignore@reviewjournal.com. Follow @VinnyBonsignore on X, formerly known as Twitter.