Raiders' Obi Melifonwu out again with lower body injury
Updated August 8, 2018 - 11:26 pm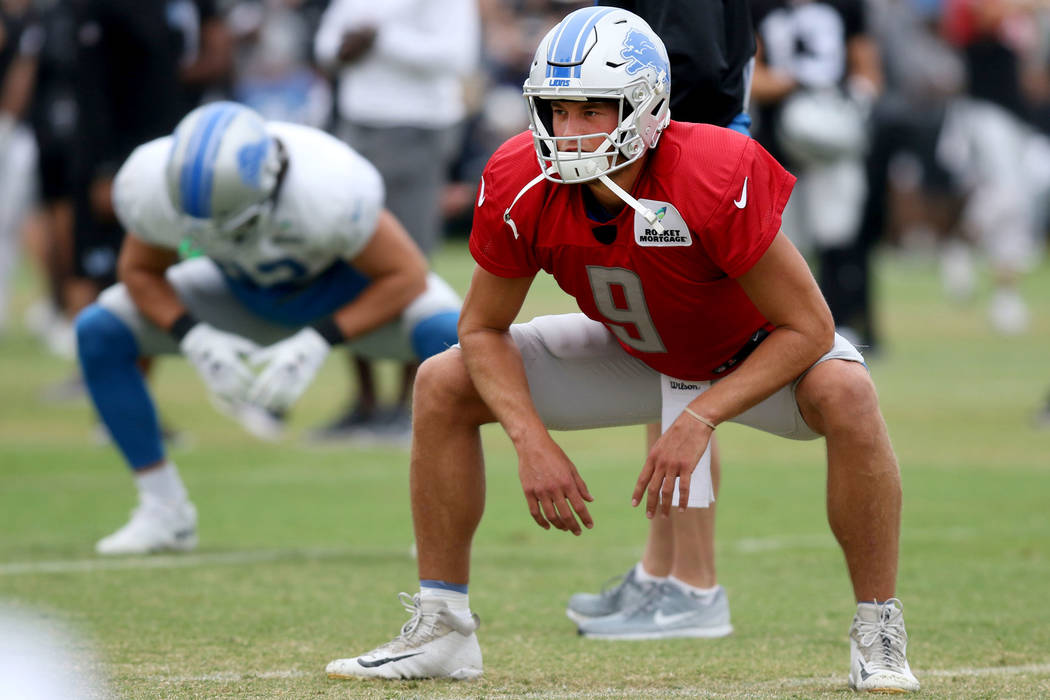 NAPA, Calif. — The Raiders' secondary stood out collectively Wednesday against quarterback Matthew Stafford and the Detroit Lions' first-team offense.
Raiders players fighting for snaps like cornerback Antonio Hamilton and safety Erik Harris gave Stafford fits by sticking to wide receivers and batting down passes during 7-on-7 and 11-on-11 drills.
But another defensive back fighting for playing time was nowhere to be found for the two joint practices with the Lions.
Safety Obi Melifonwu was mysteriously absent for Tuesday's workout. Raiders coach Jon Gruden provided some clarity Wednesday on why the 2017 second-round pick has missed the past two days.
"Obi has had a flare-up," Gruden said. "Lower body injury of some kind. We're still looking into that."
Gruden is often straight forward on his player injury updates. But when it comes to Melifonwu's playing status, concrete answers are rare.
The Raiders were high on Melifonwu a year ago when they selected him 56th overall out of Connecticut. The 6-foot-4-inch athlete with long arms was viewed as player who could slow down the league's top tight ends such as the Patriots' Rob Gronkowski.
Now there's some doubt Melifonwu will be with the Raiders come September.
This could have been a week where Melifonwu put together good film by making plays against another team. He missed that opportunity and seems unlikely to play in the preseason opener on Friday against the Lions.
Melifonwu didn't start his rookie year until November, only playing five games, after undergoing arthroscopic knee surgery last summer. He fell behind again this offseason because of a hip injury that needed surgery in December.
When Melifonwu has been available this training camp, he hasn't stood out, and continues to fall on a roster that features eight safeties with a new coaching staff who didn't draft him.
Notable
Raiders quarterback Derek Carr said Tuesday he compares to Stafford because they both have strong arms and like to take risks down the field.
Stafford agreed and had high praise for Carr.
"I think he's extremely talented," Stafford said Wednesday after practice. "Physically, mentally, all of it, super quick release, very strong arm, really athletic. I like watching him play. He's a young player that's really talented, really fun to watch."
Raiders wide receiver Seth Roberts got the day off because of soreness, according to Gruden.
Contact Gilbert Manzano at gmanzano@reviewjournal.com. Follow @GManzano24 on Twitter.