Raiders open to Allegiant Stadium hosting AFC title game
Updated January 6, 2023 - 7:40 pm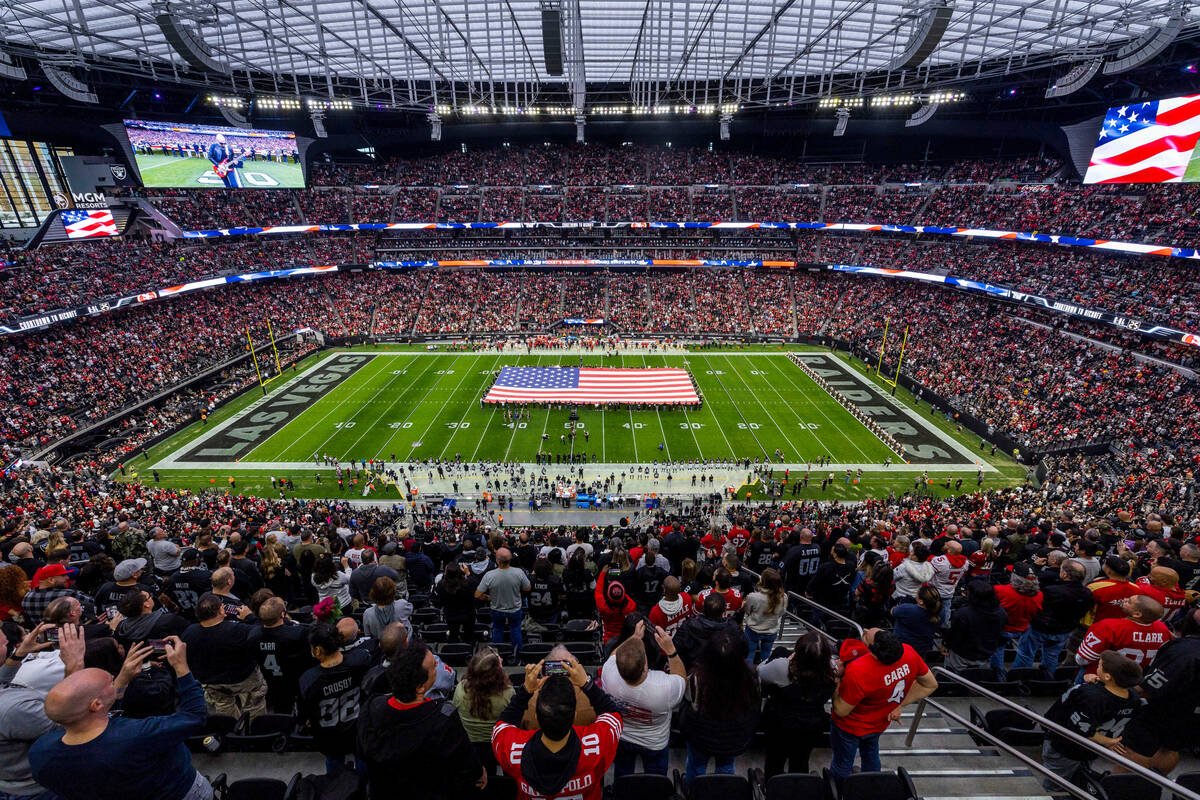 Should the NFL need a neutral site for the AFC championship game, the Raiders are ready to open Allegiant Stadium as the host venue.
Raiders owner Mark Davis said the stadium is ready to host the game should it come to that, pointing to Allegiant Stadium's grass field and climate-controlled environment and the ability of Las Vegas to accommodate an influx of fans even on short notice.
"We are here for the NFL if they need us," Davis said Friday night.
NFL team owners voted Friday to greenlight various playoff options related to the cancellation of Monday night's game between the Bills and Bengals. The game was first suspended, then ruled to be a no-contest after Bills safety Damar Hamlin suffered cardiac arrest on the field in the first quarter.
The NFL has been struggling ever since to determine a fair and equitable playoff format, especially regarding the No. 1 seed in the AFC. The Bills (12-3) controlled their own destiny for the top seed before Monday's game, but now the Chiefs (13-3) can earn it with a win Saturday over the Raiders. The Bengals (11-4) were also still in the running for the No. 1 seed before the cancellation.
The owners' vote Friday allows the AFC championship game to be played at neutral site, depending on the results of games this weekend, so as not to disadvantage the Bills and Bengals because of a cancellation out of their control.
Allegiant Stadium is among the venues the NFL has contacted as a potential host. The game is scheduled to be played Jan. 29.
Allegiant Stadium makes a ton of sense for all the reasons Davis outlined.
In addition, with the Pro Bowl being played at Allegiant Stadium the following week, and league personnel in town to oversee that event, the necessary infrastructure would be in place to accommodate both events.
Also, with the weeklong Pro Bowl festivities commencing after the conference championship games, the fans in town for the AFC championship game could potentially stay in town to participate.
Contact Vincent Bonsignore at vbonsignore@reviewjournal.com. Follow @VinnyBonsignore on Twitter.