Raiders Q&A: Getting to know Tre Tucker
Updated September 22, 2023 - 11:38 am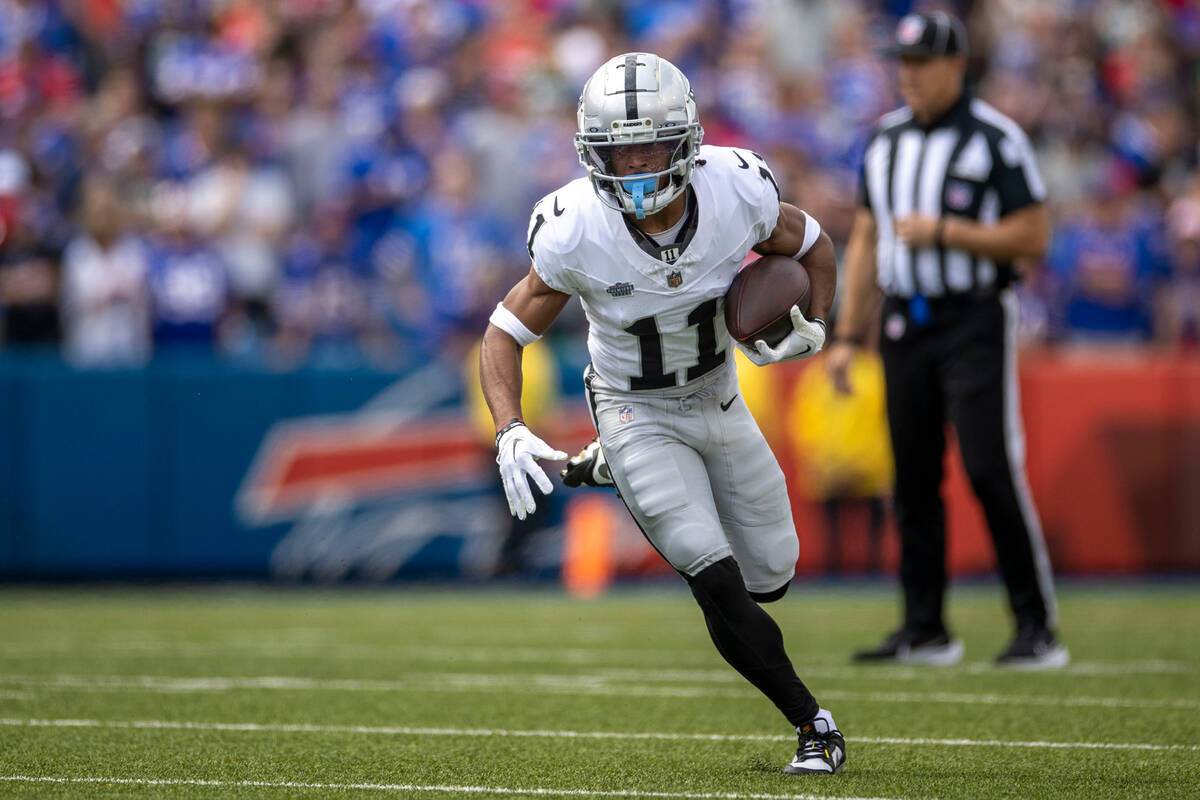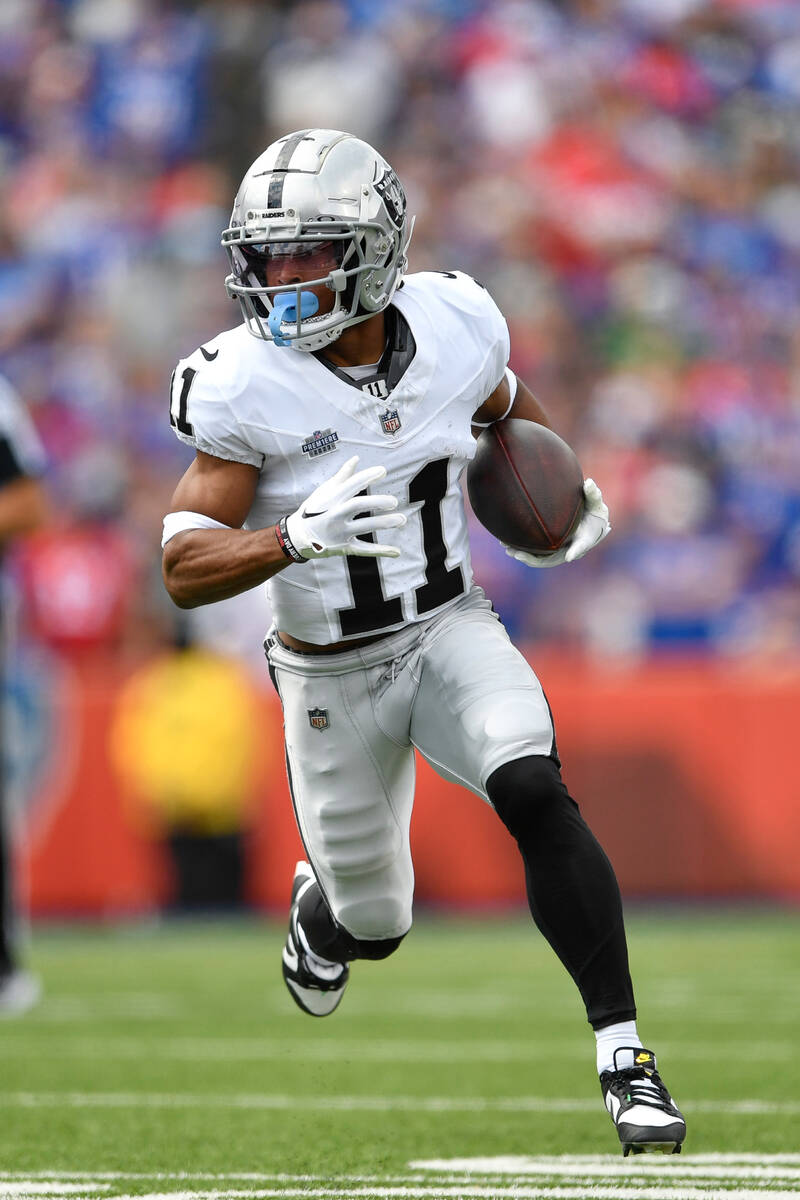 The Raiders felt a need for speed in the offseason. To become a faster team.
Enter, with the 100th pick in the NFL draft, Tre Tucker.
The team passed on some intriguing defensive options at the end of the third round to nab Tucker, a swift wide receiver from Cincinnati.
He ran a 4.37 40-yard dash at his pro day.
The 5-foot-9-inch, 182-pound Tucker also posted career college numbers of 111 catches for 1,426 yards and eight touchdowns.
The Review-Journal sat down with the rookie wideout this week to learn a little more about him.
RJ: You played in your first NFL game last week and had a 34-yard run on a jet sweep. How did that feel?
Tucker: It felt slow but very fast. They just called the play, and I knew what I had to do. Once I got the ball in my hands, I just saw space and, being a fast person, I just kept running and running and running. Good to get my first touch. It was exciting.
RJ: Were you always the fastest kid in school?
Tucker: I like to stay humble, but I'll put it like this … if anyone is curious, they can look up my track accolades in high school. I might have eight state championships. So, 100 percent, I was the fastest.
RJ: You were born in Akron, Ohio, the same as LeBron James. Have you always been a fan of his and have you met him?
Tucker: I'm definitely a big fan. I've always told people that wherever he plays, I'm a fan of that team. I wasn't a Lakers fan, but now I am. Especially when he was in Cleveland, being from Ohio. I haven't met him yet but wish to. That will be something hopefully in the future that I get to do.
RJ: Why did you choose the University of Cincinnati?
Tucker: Growing up, I was a big Ohio State fan. Everyone always wanted to go there. I was recruited by them, but didn't get an offer. When (then-Buckeyes assistant coach) Luke Fickell took the head coaching job at Cincinnati, I just loved his mindset. Tough, physical, that kind of thing. I really felt they were building something there, and that's the kind of person I am. I always want to be part of something being built. It's special to build a program from the bottom and make history. That's what we did there.
RJ: Were you a fan of all Cleveland teams?
Tucker: My family is all big Browns fans, but I was more infatuated with team colors and jerseys and logos. That's what I cared about growing up.
RJ: Can anyone on the Raiders come close to beating you in a race?
Tucker: I would say Davante (Adams). I was playing Madden, and his speed was ranked as a 90. People don't understand he is fast. We always joke around about it in the receivers room. I would say he would be the one. It is what it is, but I'm taking myself.
RJ: What's your favorite nonfootball activity?
Tucker: I'm a big relaxer. I like to chill. Just get away from football. I just like to watch shows. I just got done watching "Manifest" on Netflix.
RJ: If you weren't an NFL player, what profession would you have chosen?
Tucker: Something in business. My family has a bunch of different things going on like that so, for me, I would definitely be doing something in business.
RJ: How was it going against cornerback Sauce Gardner every day in college?
Tucker: That's one of my best friends. Just seeing him evolve in (the NFL with the Jets) is so special. Back then, I was probably 158 pounds, and he was probably 155. Both little, but he's long and extremely gifted. The thing that separates him is his mindset. Great player. We're the best of friends. It will be really cool seeing him in person (when the Raiders host the Jets on Nov. 12). That will be special.
RJ: What has been the toughest part about transitioning from college to the NFL?
Tucker: College is fast, but everyone is fast here. You have (edge rushers) like Maxx Crosby who are really fast. Just adjusting to it and sometimes to the terminology. Lot of things going on. It wasn't like that in college. For me, just really getting into the studying part of (the game) down.
Contact sports columnist Ed Graney at egraney@reviewjournal.com. Follow @edgraney on X.