Raiders report: Jakobi Meyers returns after suffering concussion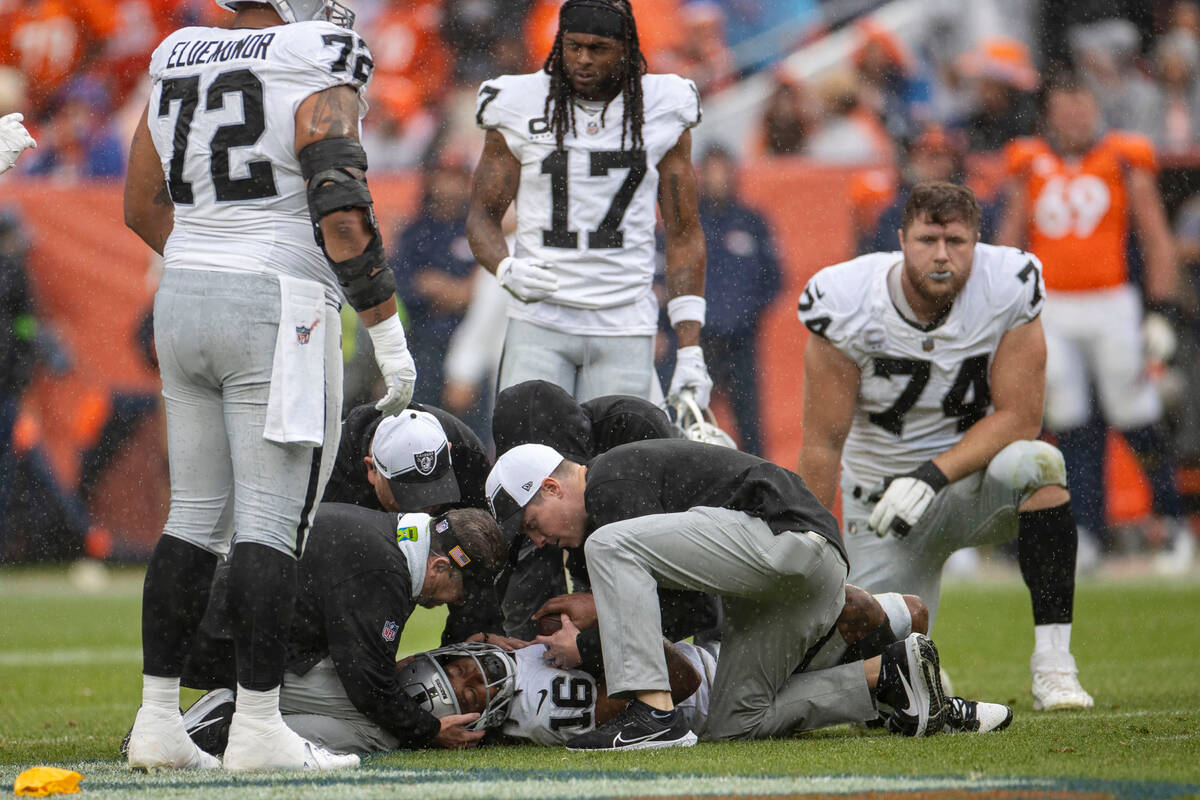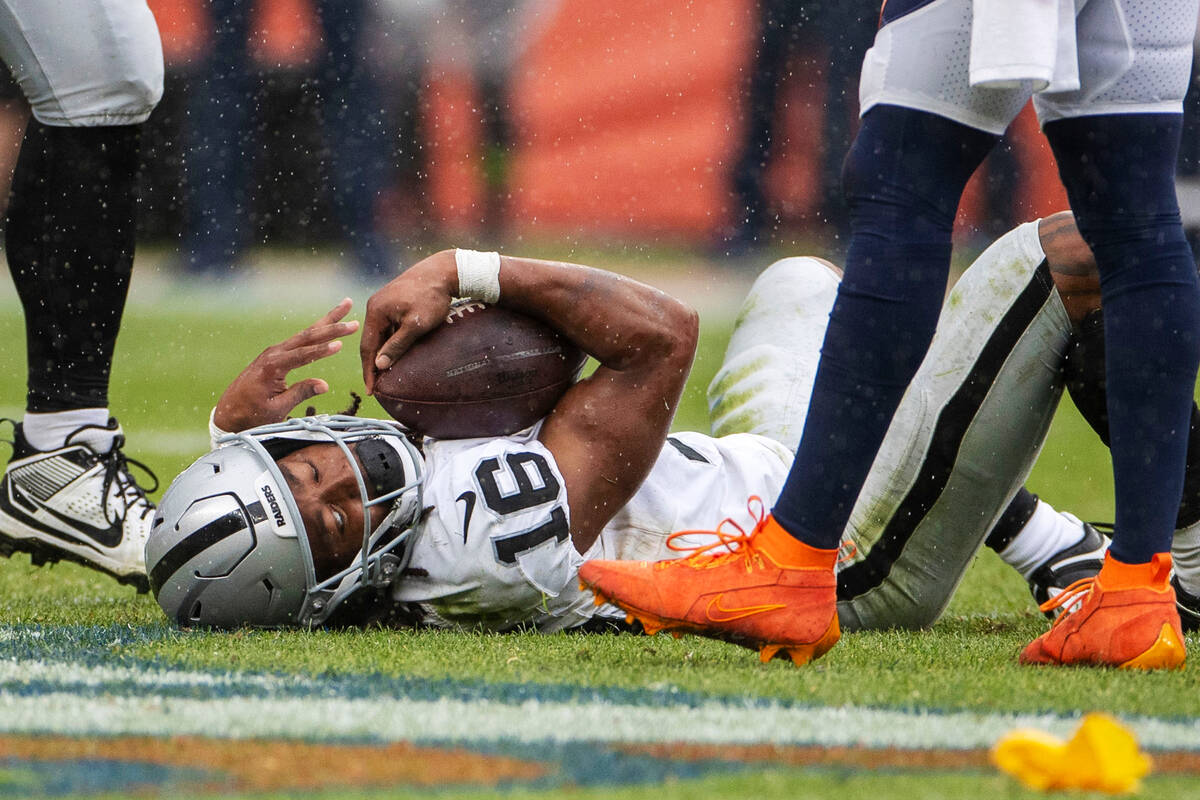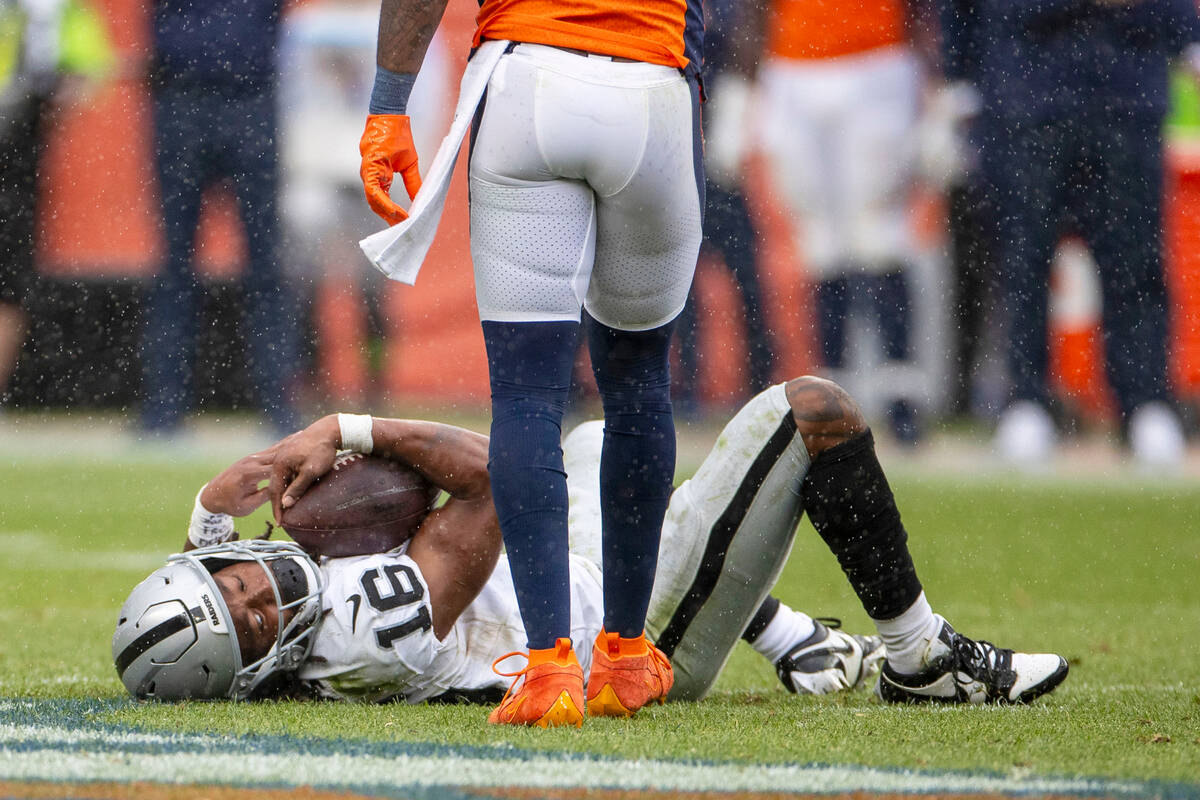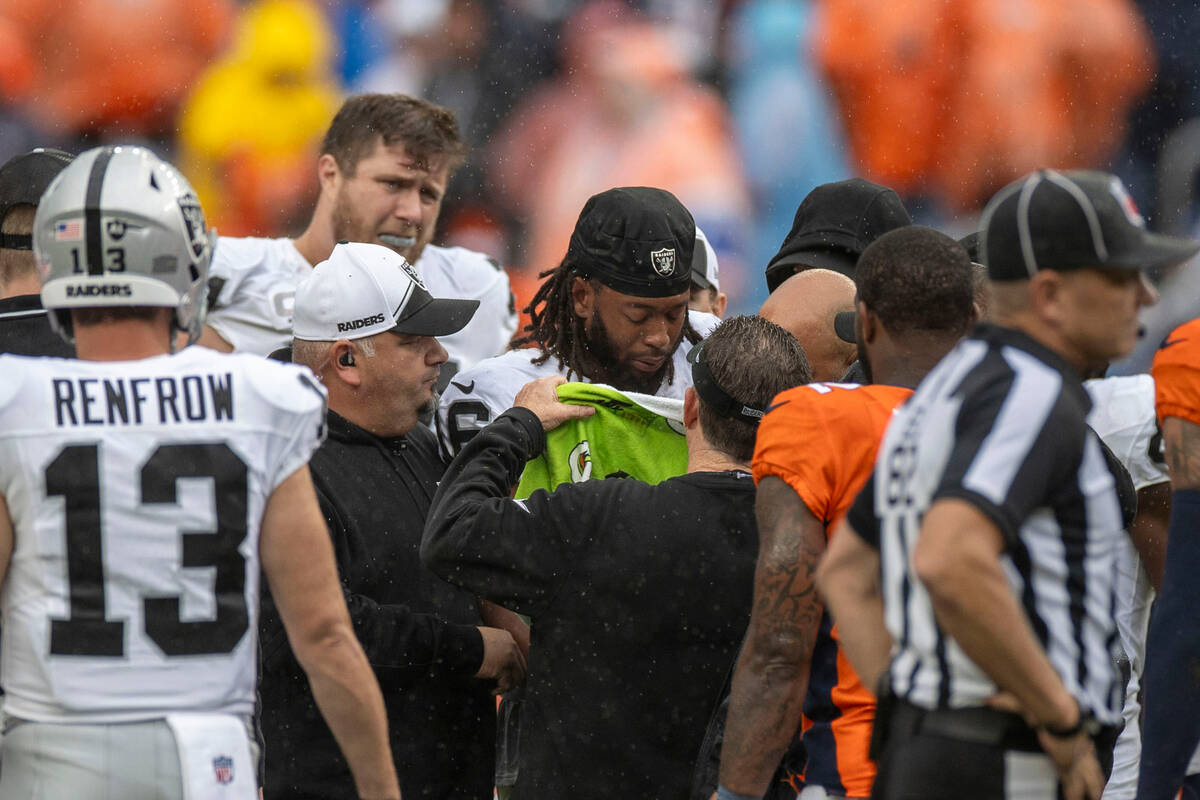 Wide receiver Jakobi Meyers was having one of the best games of his career in Week 1 in his Raiders debut before taking a hit that resulted in a concussion.
After missing the Week 2 game, Meyers has cleared protocol and is ready to move on after returning to full practice Thursday.
"That's a couple weeks back, and I have a little memory issue right now," Meyers said, laughing, of his recollections of scoring two touchdowns in a game for the first time in his career against the Broncos. "But it was fun for sure, and it was better because I felt like they really helped the team at the time."
His time in the NFL's concussion protocol was not as enjoyable.
"I wouldn't say it was hard, really just boring," Meyers said. "You're waiting, knowing you can go out and make plays but that you're not quite ready yet. Just trying to be patient and wait until they said I was ready."
Meyers said it was difficult to watch his teammates in Sunday's loss to the Bills.
"It was frustrating just not being able to be out there with my team," he said. "Just seeing them out there playing hard, and we end up losing, it stings."
Meyers will have more of a role in how the team's next game goes on "Sunday Night Football" against the Steelers in the home opener. That will give him a chance to continue taking advantage of the coverage that comes with playing opposite star receiver Davante Adams.
"I would say it's the most I remember," Meyers said of how much single coverage he saw in his first game playing with Adams. "I just have to take advantage of each one. I really just have to go do my job because he's going to do what he's going to do."
Meyers took advantage against Denver, finishing with nine catches for 81 yards on 10 targets.
Room for improvement
There are some metrics that suggest right tackle Jermaine Eluemunor has worked his way into the upper echelon of right tackles in the league.
According to Pro Football Focus, Eluemunor has the most pass blocking snaps (54) of any player in the league this season who has not allowed a sack, hit or hurry on the quarterback.
He has gone 106 pass blocking snaps, dating to last season, since he allowed a pressure. The last sack he allowed was in Week 15 of last season.
Yet the seventh-year pro isn't ready to say he's playing the best football of his career.
"I wouldn't say that because we have to get the run game going," he said. "Pass protection has obviously been a strong suit for us over the first two weeks, but we have to get the run blocking improved. Until we do that, I wouldn't say we're playing up to our standard."
Defenses seem to be making a concerted effort to limit star running back Josh Jacobs, but Eluemunor said that doesn't matter.
"The main thing is that teams know we have the best running back in the league," he said. "So if you watch the film, you see the safety hovering around the box constantly. Against Buffalo, we were damn near always blocking eight or nine men in the box. Even if you all get hats on hats, there's still going to be a free man. We have to do a better job in executing and doing our job better regardless of what the defense is doing."
Injury report
Linebacker Divine Deablo (ribs) and safety Marcus Epps (quad) returned to full participation Thursday after being limited Wednesday.
Safety Chris Smith (illness) missed Wednesday's practice, but returned in a limited capacity Thursday. Defensive end Tyree Wilson also missed Wednesday with an illness and remained out Thursday.
Defensive tackle Bilal Nichols (hamstring/quad) and cornerback Jakorian Bennett (hamstring) have been limited in both practices this week.
Contact Adam Hill at ahill@reviewjournal.com. Follow @AdamHillLVRJ on X.