Raiders will look to NFL draft to improve deficient defense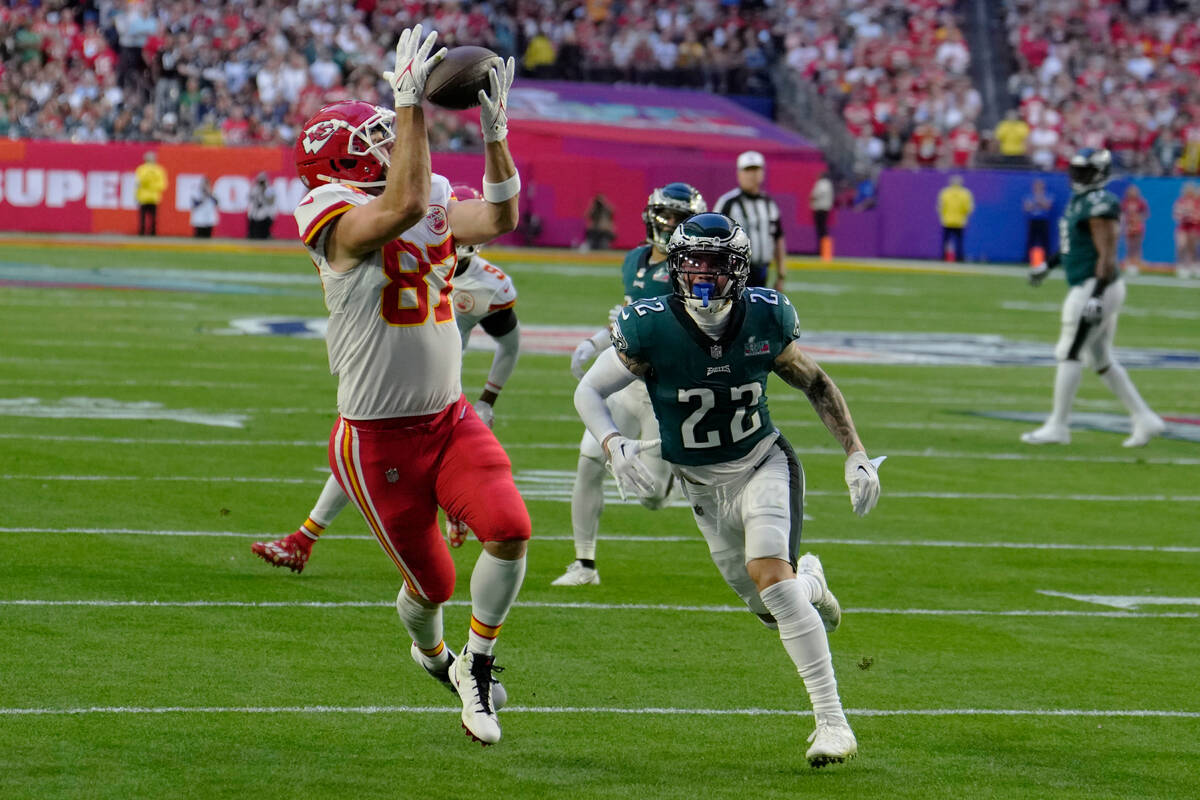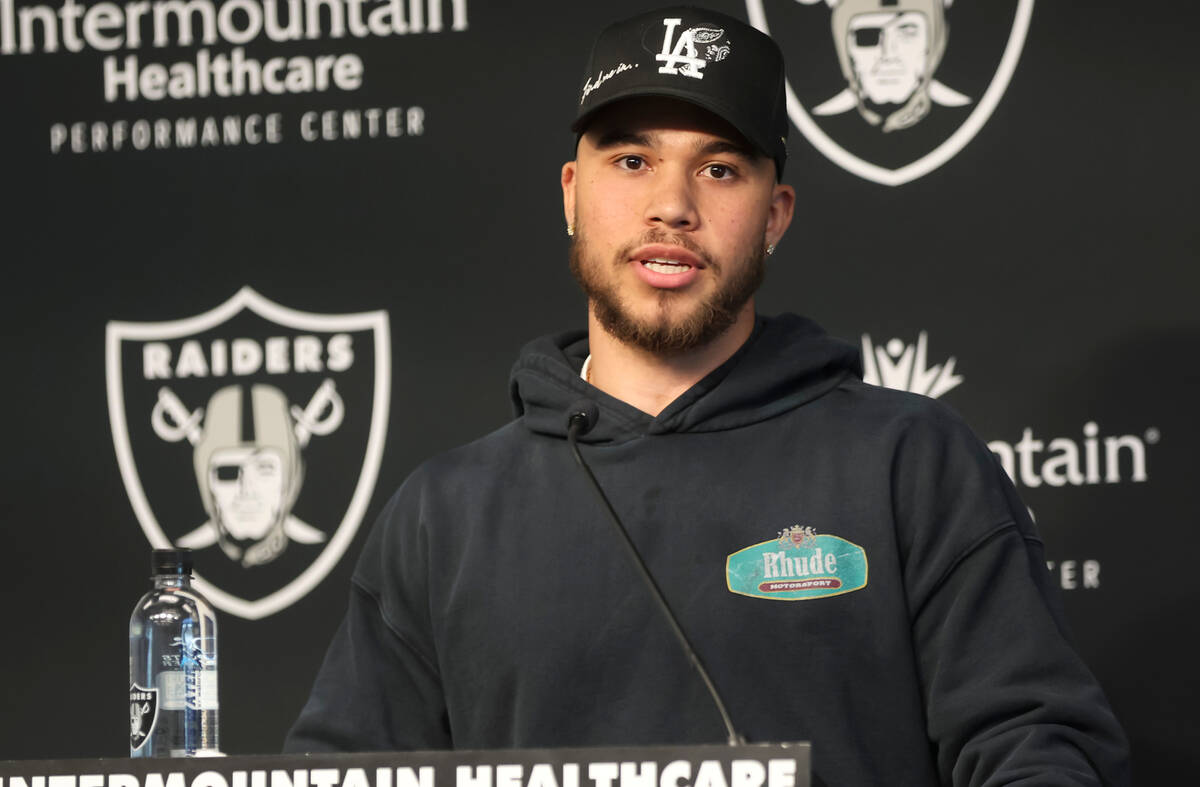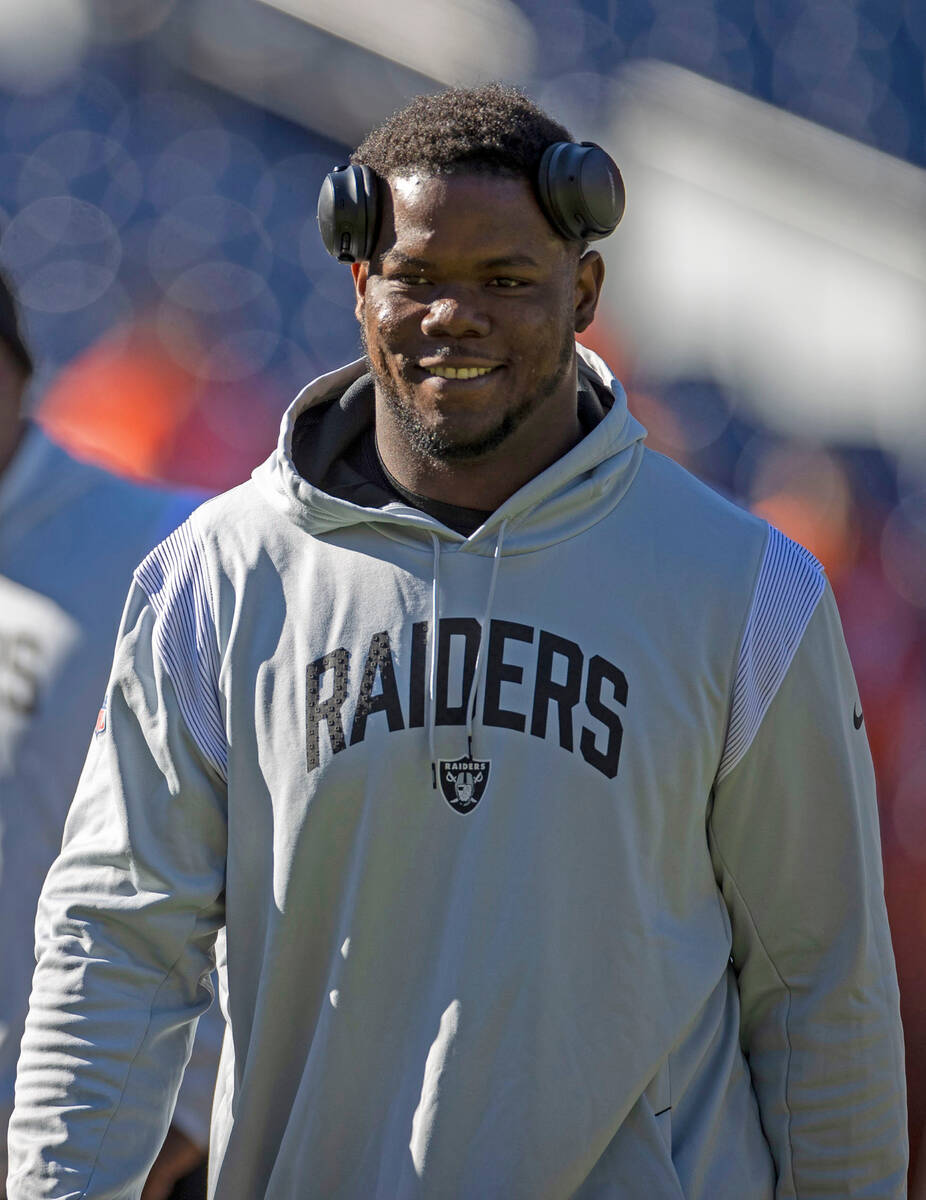 Coming off a season in which the Raiders' offense ranked 12th and their defense 26th in the NFL, one would have assumed the bulk of their free-agency money would have been spent on defense.
But for reasons that include the need to find a replacement for quarterback Derek Carr and the decision to trade tight end Darren Waller, that wasn't the case.
The Raiders have added nine new offensive players to contracts worth $170 million, including $52.6 million in full guarantees, compared with eight new defensive players for $32 million and $15.2 million in full guarantees.
Garoppolo's deal — three years for $72.75 million and $33.75 million fully guaranteed — obviously impacts the spending balance. So did the Raiders taking the $11 million owed to Waller and diverting it to free-agent wide receiver Jakobi Meyers.
That said, in a decision based on budgetary considerations and general philosophy, the Raiders opted against spending wildly on defensive help, preferring instead to add two players on multiyear deals and a handful of others on one-year contracts.
The thought process is clear: General manager Dave Ziegler and coach Josh McDaniels believe the bulk of their defensive rebuild will be powered through the draft and the improvement of young players already on the roster.
Of the new defensive additions, safety Marcus Epps and linebacker Robert Spillane are in line for starting jobs. Cornerbacks Brandon Facyson, Duke Shelley and David Long will compete to be starters or depth pieces.
On the defensive line, John Jenkins and Jordan Willis add depth on the interior and the edge, and Jaquan Johnson will compete for a reserve role in the secondary and special teams.
A look at where things stand on the three levels of the defense:
Defensive line
With $31.62 million in 2023 salary tied into defensive ends Maxx Crosby and Chandler Jones and $6.6 million in defensive tackle Bilal Nichols, the Raiders were up against their budget on the defensive line.
Jones did not perform as expected in his first season with the Raiders, but did come on strong late in the season. The Raiders hope to secure a pass-rush complement to him to cut down his usage rate while setting up his replacement for 2024.
That could come early in the draft, with Alabama's Will Anderson, Texas Tech's Tyree Wilson and Iowa's Lucas Van Ness among the top edge rushers.
Nichols played reasonably well in his first season with the Raiders, but they need one or both of their 2021 draft picks — Matthew Butler and Neil Farrell — to improve in their second seasons. The Raiders brought back Jerry Tillery, whom they picked up late last season, and he is expected to provide pass rush from the interior.
Among interior draft prospects to keep an eye on are Georgia's Jalen Carter, Pittsburgh's Calijah Kancey, Wisconsin's Keeanu Benton and Baylor's Siaki Ika.
Linebacker
Spillane is projected to start at middle linebacker and, depending on what happens in the draft and postdraft free agency, he could be the Raiders' play-caller. He joins holdovers Divine Deablo and Luke Masterson in a potential starting trio. Darien Butler, heading into his second season, will also vie for a role.
The Raiders will look to add to their linebacker room through the draft, but it probably will be after the first round.
Iowa's Jack Campbell, Washington State's Daiyan Henley, Cincinnati's Ivan Pace and Arkansas' Drew Sanders are among the linebackers who could be available after the first round.
Secondary
The Raiders went heavy in the secondary in free agency, adding Long, Shelley and Facyson at cornerback and Epps and Johnson at safety. They join holdover cornerbacks Nate Hobbs, Amik Robertson, Sam Webb, Tyler Hall, Ike Brown and Bryce Crosby, and safeties Tre'von Moehrig, Isaiah Pola-Mao and Roderic Teamer in a young secondary with upside.
Hobbs and Moehrig, in particular, represent young players the Raiders are counting on to take big steps forward. If that happens, it changes the secondary dynamic considerably.
Still, the Raiders would love to add a dynamic playmaker, especially at cornerback. They should have their choice among Oregon's Christian Gonzalez, Illinois' Devon Witherspoon and Penn State's Joey Porter Jr. in the first round, and South Carolina's Cam Smith, Kansas State's Julius Brents and Miami's Tyrique Stevenson in the second round.
Contact Vincent Bonsignore at vbonsignore@reviewjournal.com. Follow @VinnyBonsignore on Twitter.