What would Raiders do if Jalen Carter falls to them in draft?
Updated March 29, 2023 - 7:00 pm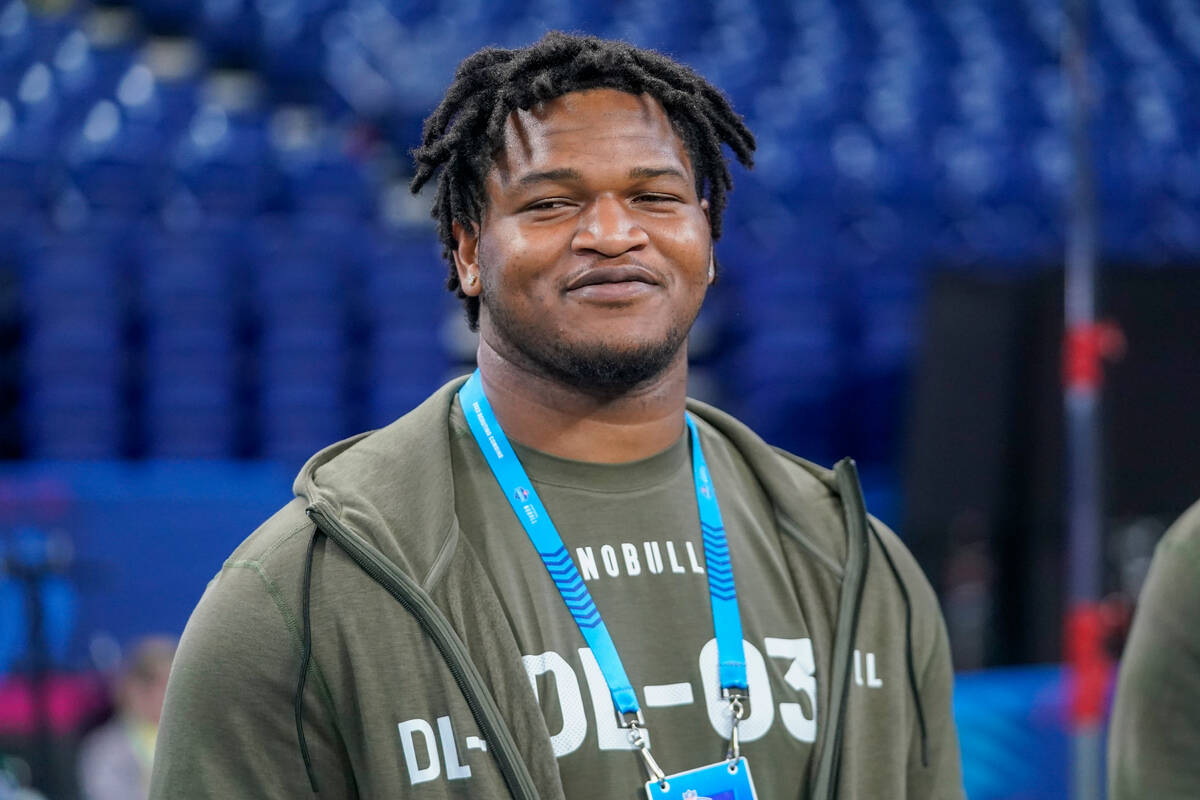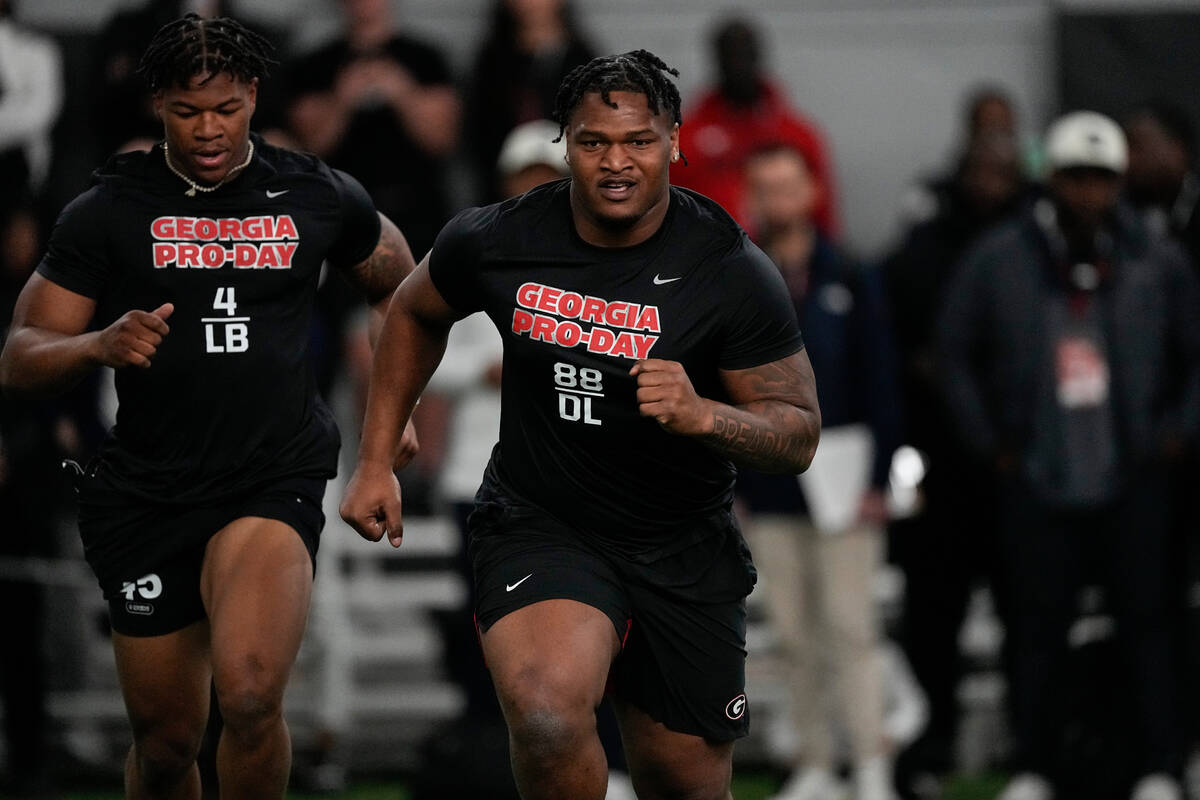 PHOENIX — Georgia defensive tackle Jalen Carter was considered the top nonquarterback prospect in the NFL draft and a prohibitive top-five pick about a month ago.
Now, after being charged this month with reckless driving and racing in connection with a crash that killed a teammate and a recruiting staff member, Carter's draft stock has fallen. And that means the Raiders could face a difficult decision with the No. 7 pick on April 27.
Carter would fill a glaring roster need on the defensive line. But because of character issues and the possibility of public pushback if they draft him, is he worth the trouble?
It's a decision the Raiders won't take lightly if the time comes.
"I don't rush to judgment on any of those things because I think sometimes when you do that you end up making a mistake," coach Josh McDaniels said.
The Raiders will follow a thorough evaluation process leading up to the draft. And if they like what they find out about Carter, McDaniels made it clear they won't hesitate to draft him.
"We'll do everything we have to do to make sure that, not only with Jalen but every player, we know exactly what the truth is," he said. "Who we're getting if we select him."
Carter was sentenced to one year of probation, a $1,000 fine and 80 hours of community service after pleading no contest to the charges. He wasn't deemed responsible for the crash that killed teammate Devin Willock and staff member Chandler LeCroy.
But his role in the incident and other issues have raised red flags. Among them were when Carter recently showed up at Georgia's pro day 10 pounds overweight and unable to get through drills.
All that increases the likelihood that he falls to the Raiders at No. 7 and potentially touches a raw nerve for the Raiders, their fans and the Las Vegas community.
Two years ago, Raiders wide receiver Henry Ruggs was charged with felony counts of DUI resulting in death, DUI resulting in substantial bodily harm and two counts of reckless driving resulting in death or substantial bodily harm in connection with the death of 23-year-old Tina Tintor.
While the Carter situation is vastly different from that tragedy, there are enough indirect connections to create the potential for a public relations issue for the Raiders.
Public sentiment will be an element the Raiders consider when evaluating Carter. But the sense is, the PR factor will slot below the assessment of Carter from a character standpoint and as a football player.
"There's a lot of things that could be said and speculated about that you've got to be careful about pinning on somebody," McDaniels said.
Carter addresses one of the Raiders' most urgent needs, if not their biggest defensive weakness in more than a decade. The 6-foot-3-inch, 315-pounder is an explosive, disruptive, game-changing interior lineman whose ceiling rivals that of the Rams' Aaron Donald, the Chiefs' Chris Jones and the Titans' Jeffery Simmons.
It's a long-standing issue for the Raiders and is more pronounced now given how much a disruptive inside force would benefit Pro Bowl defensive end Maxx Crosby and the rest of the defense.
An explosive, powerful inside presence demands double-team blocking, which frees up linebackers to make plays as run defenders and pass rushers. It also means less attention being paid to Crosby and fellow end Chandler Jones.
One month from now, a player who embodies those very things might fall to the Raiders in the draft. What will they do?
Contact Vincent Bonsignore at vbonsignore@reviewjournal.com. Follow @VinnyBonsignore on Twitter.