Rams dominate yet another foe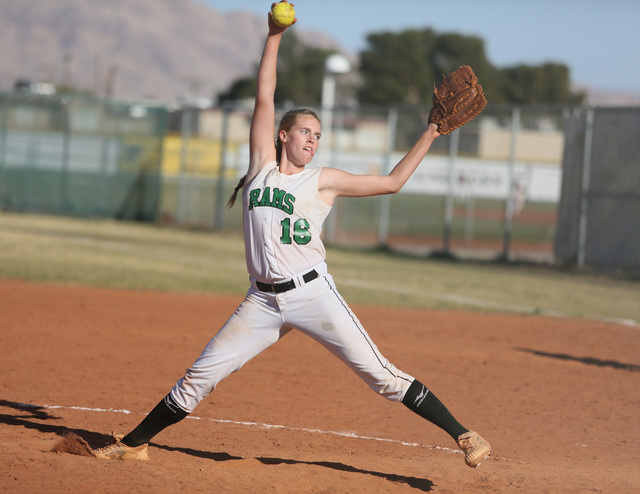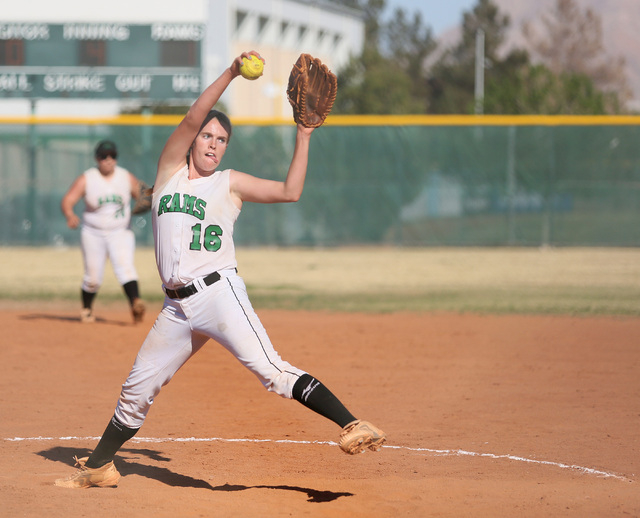 Most softball coaches can find plenty of areas for improvement immediately after games.
Outfields can turn into lecture halls with post-game talks sounding like an instruction manual.
But 10 minutes into its post-game conference Monday, Rancho could find very little that it needed to do better.
Samantha Pochop spun a four-hit shutout, the defense was nearly flawless, and the offense provided plenty of support as the Rams topped visiting Durango 7-0.
It's quickly becoming a trend for Rancho (9-1), which has outscored its opposition 63-2 this season. The Rams' lone loss was a 1-0 setback to Arbor View.
"It's better than what I expected," said Rancho coach Amanda Zunno. "The work we put in in the offseason, they're making the commitment to the team and to themselves to achieve our goals."
Pochop allowed a first-inning single to Kaitlyn O'Hearn, then struck out the next five batters and didn't allow another hit until the sixth inning.
Durango's only threat came in the sixth when a one-out single by Mykayla Cutone and a bunt single by Cheyanne Haas put runners at first and third.
Rancho catcher McKinzi Vega picked the runner off of third, and after a walk, Pochop got O'Hearn to fly out to end the inning.
"Our pitcher and catcher, from the get-go, were on," said Zunno. "Our defense was talking. Our infielders are communicating with our outfielders on every pitch has really improved our play to make sure every one is in the game."
Pochop, a freshman who has split time in the circle this season with senior Brandy Marlett, struck out 12. She threw 66 of 94 pitches for strikes.
Durango (7-2) scored 85 runs in its first eight games.
"She does very well adjusting to the umpire in every game. She notices what they are calling and what they aren't calling," Zunno said of Pochop. "She's able to manipulate her pitches to fit the umpire's strike zone. She really reads the hitters."
Marlett's two-out RBI flare into right field in the first gave Pochop all the run support she needed.
Rancho tacked on two more runs in the fourth when Vega laced an RBI triple to right and continued home on a throwing error.
A four-run fifth inning, highlighted by consecutive run-scoring triples by Jahnae Davis-Houston and Tori Hafen, put the game ot of reach. The Rams racked up 13 hits.
Marlett was 3-for-4 with two runs. Vega and Hafen each went 2-for-3 for Rancho.
Contact reporter Bartt Davis at bdavis@reviewjournal.com or (702) 387-5230.