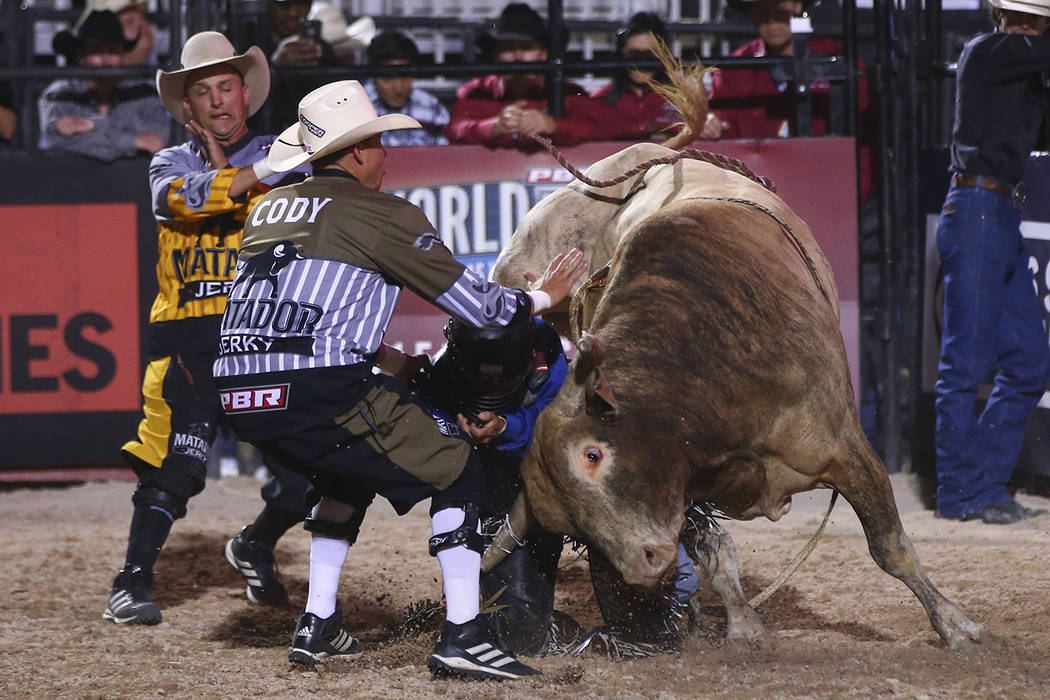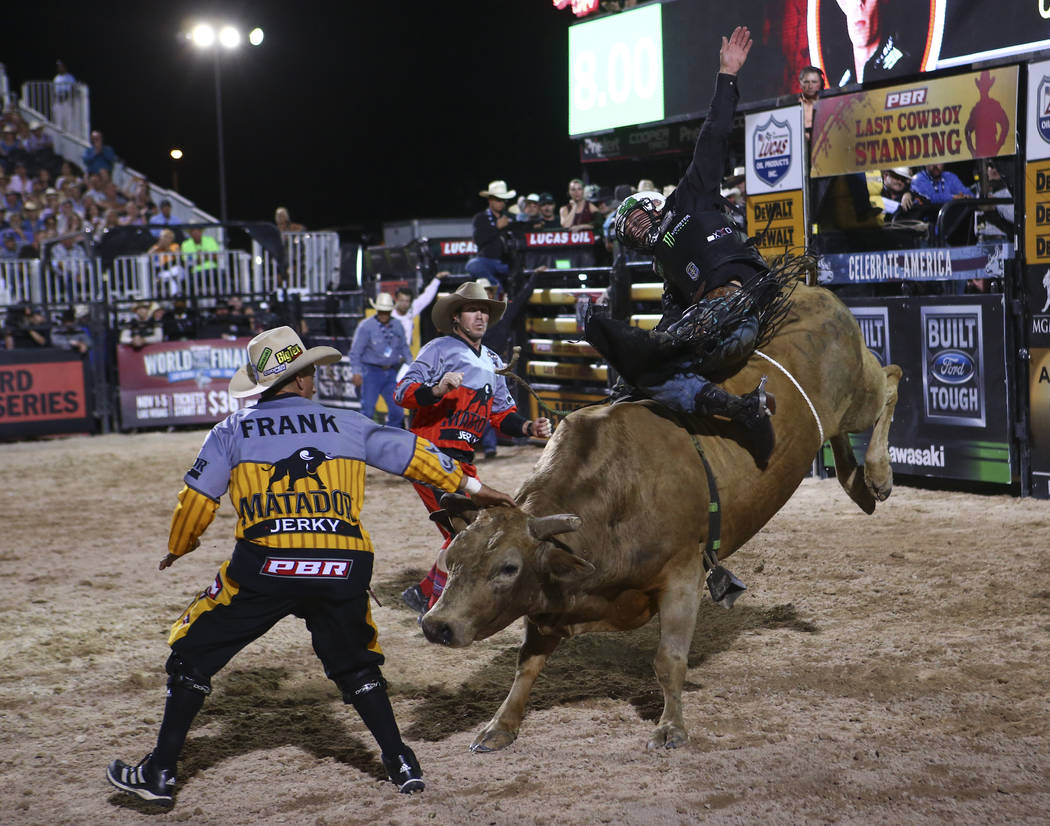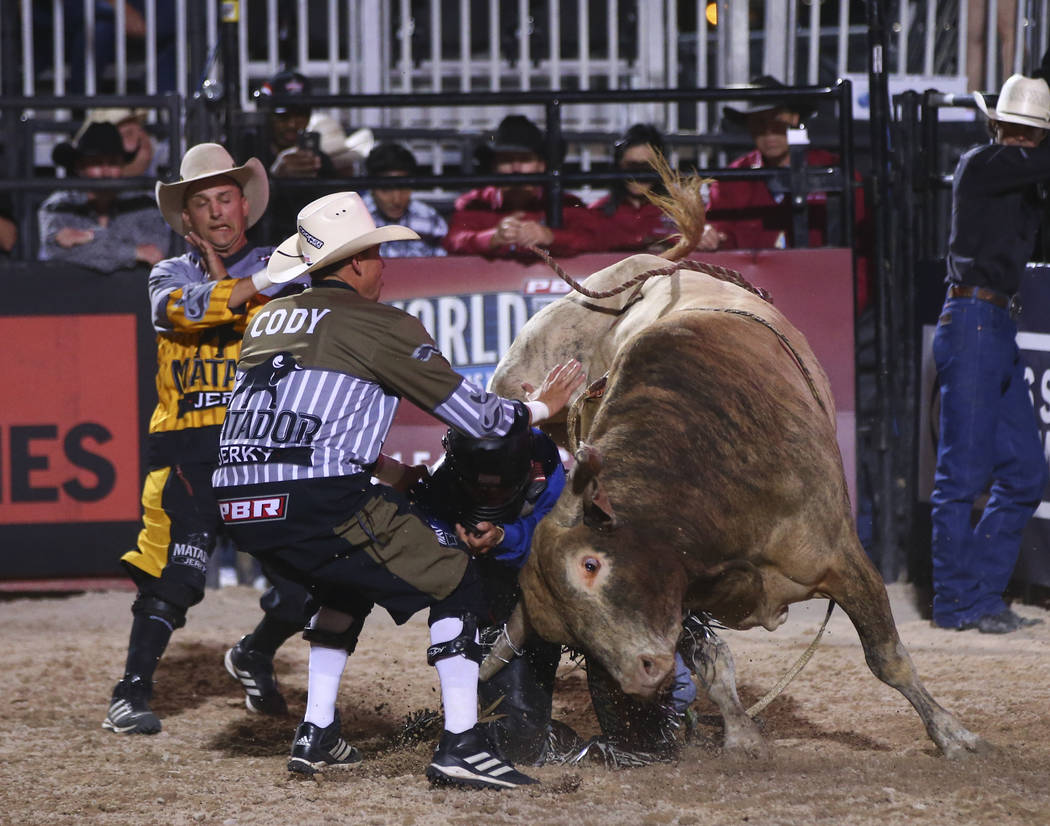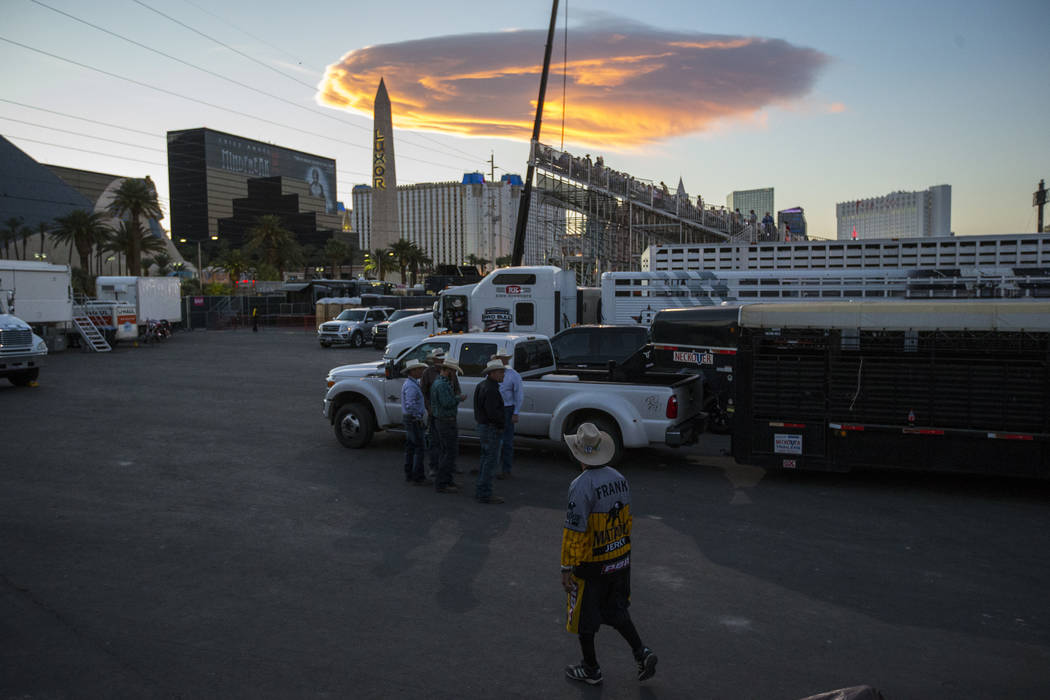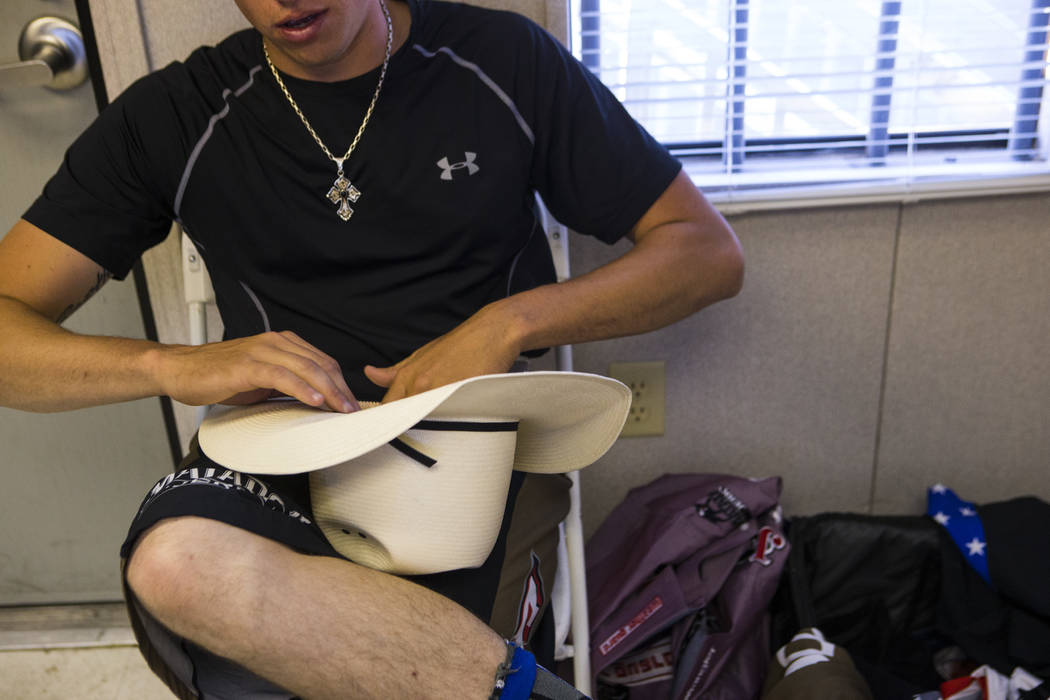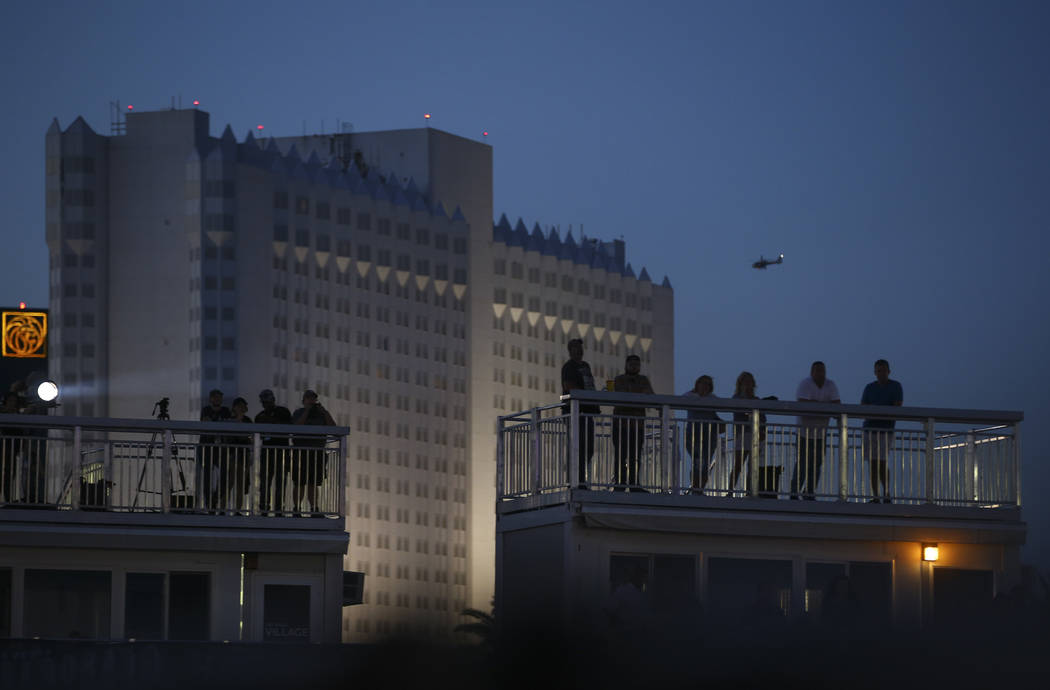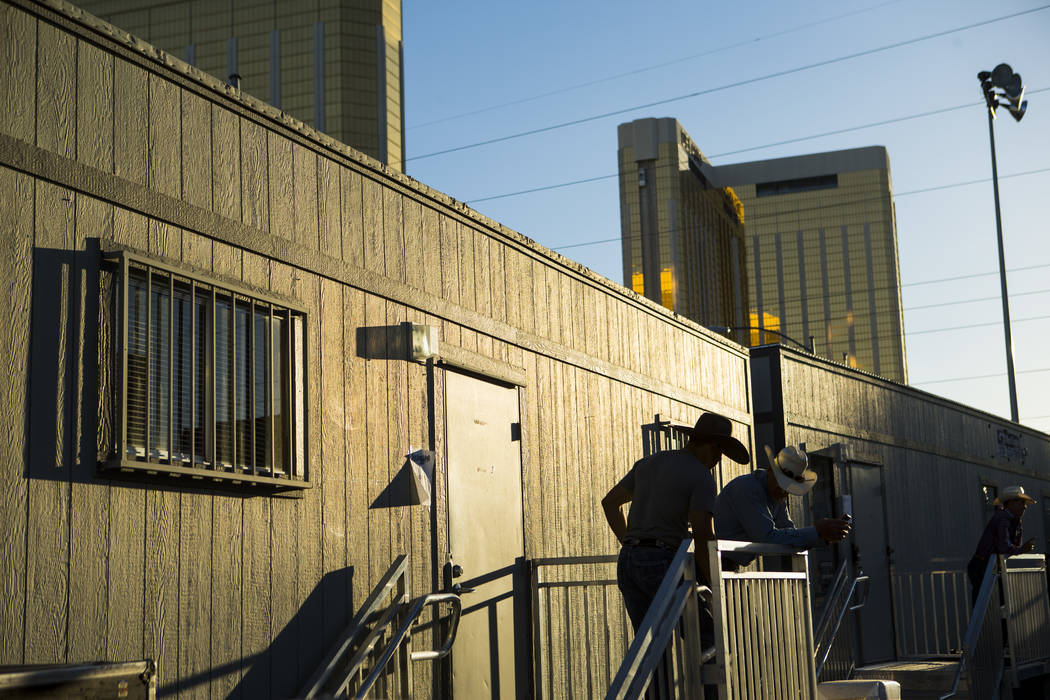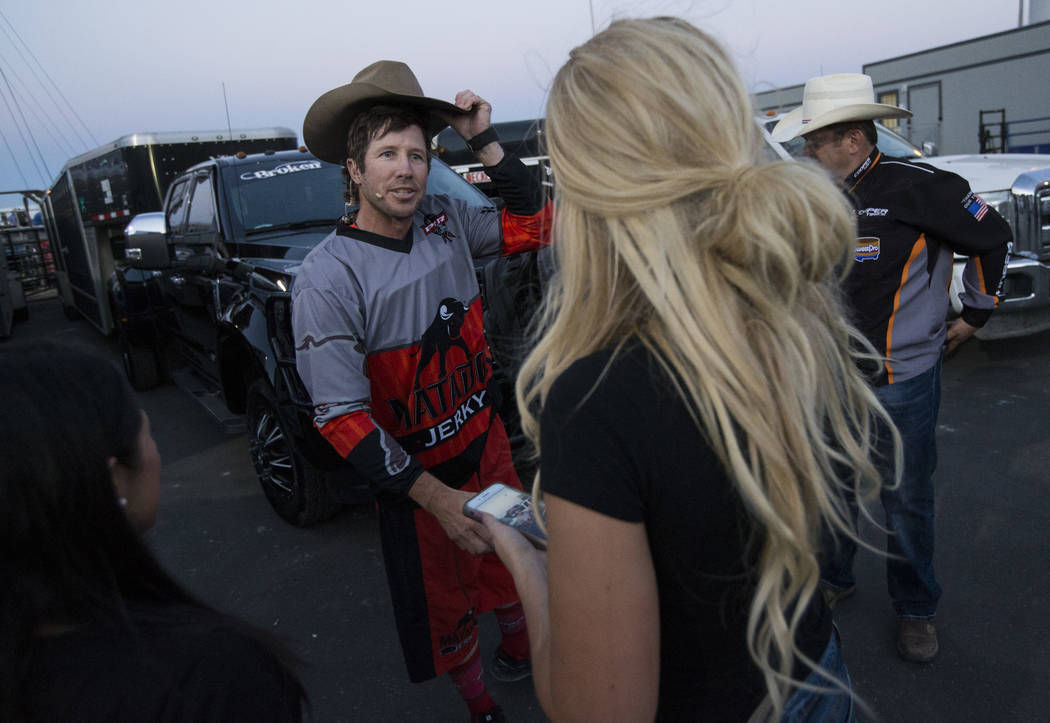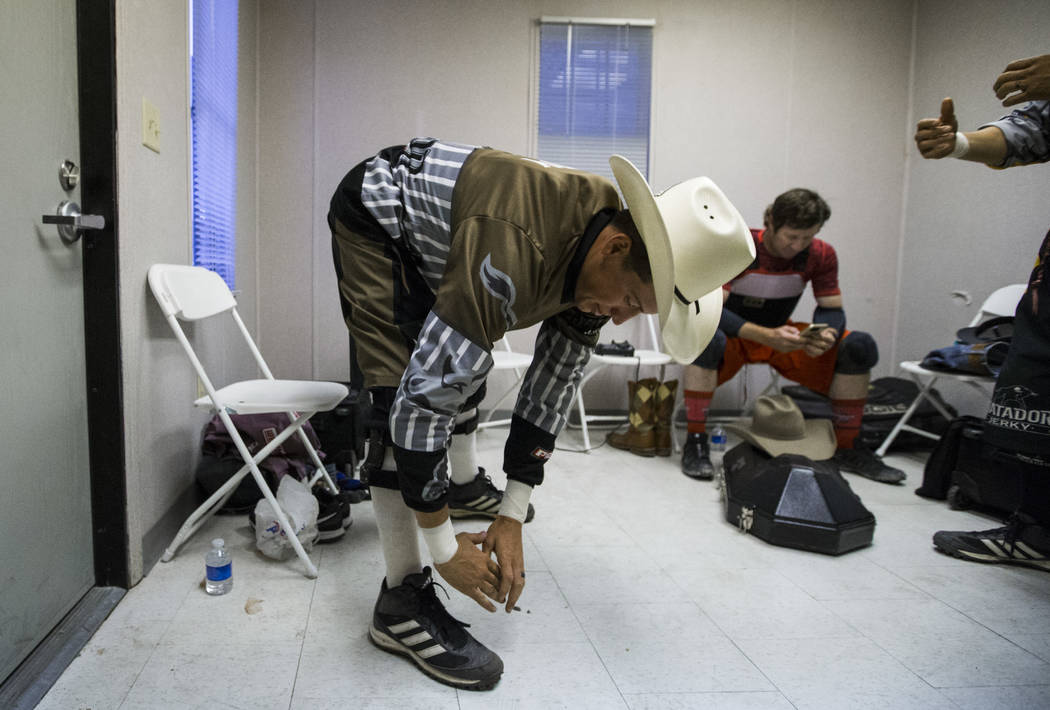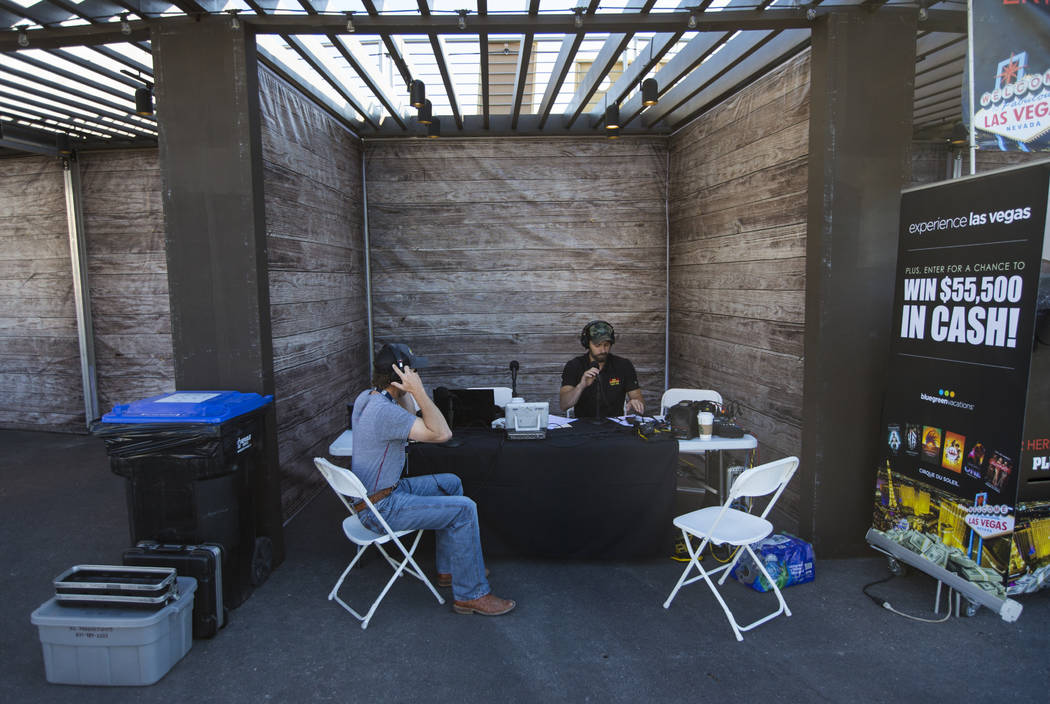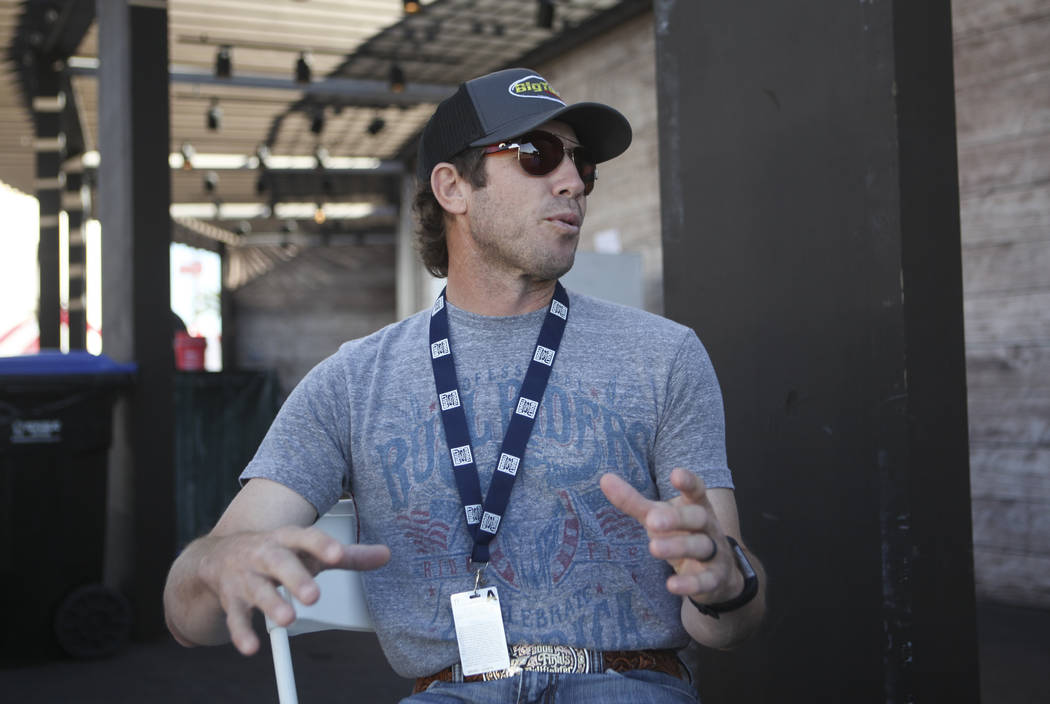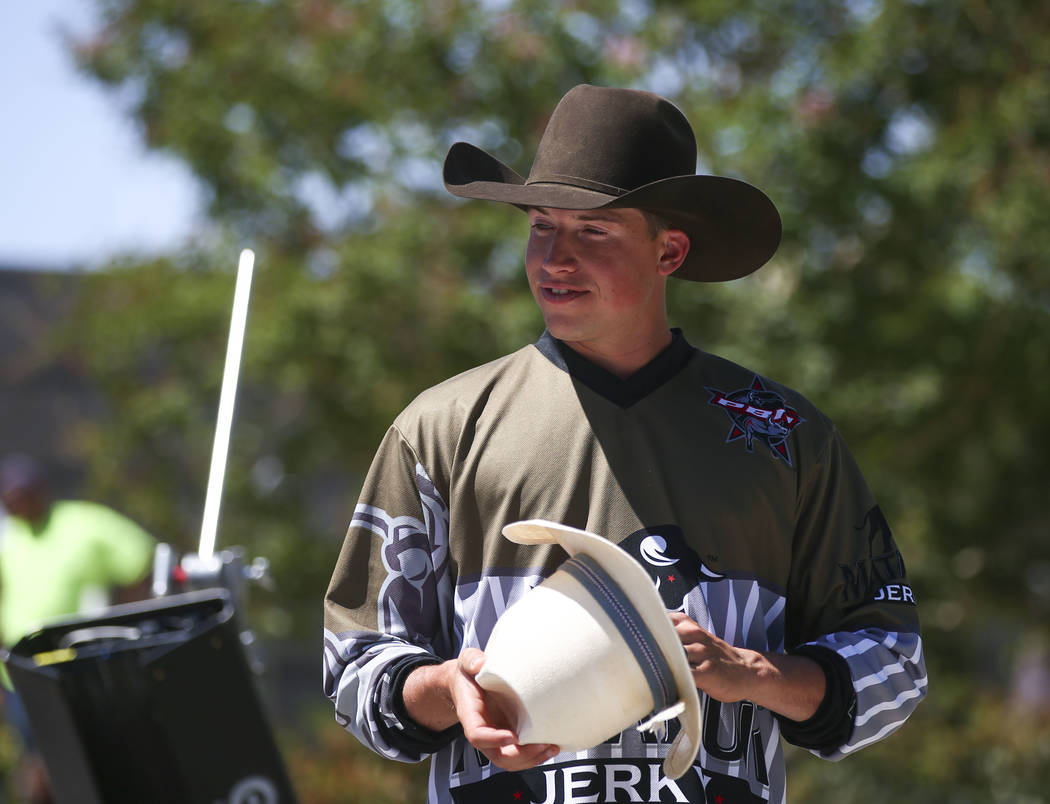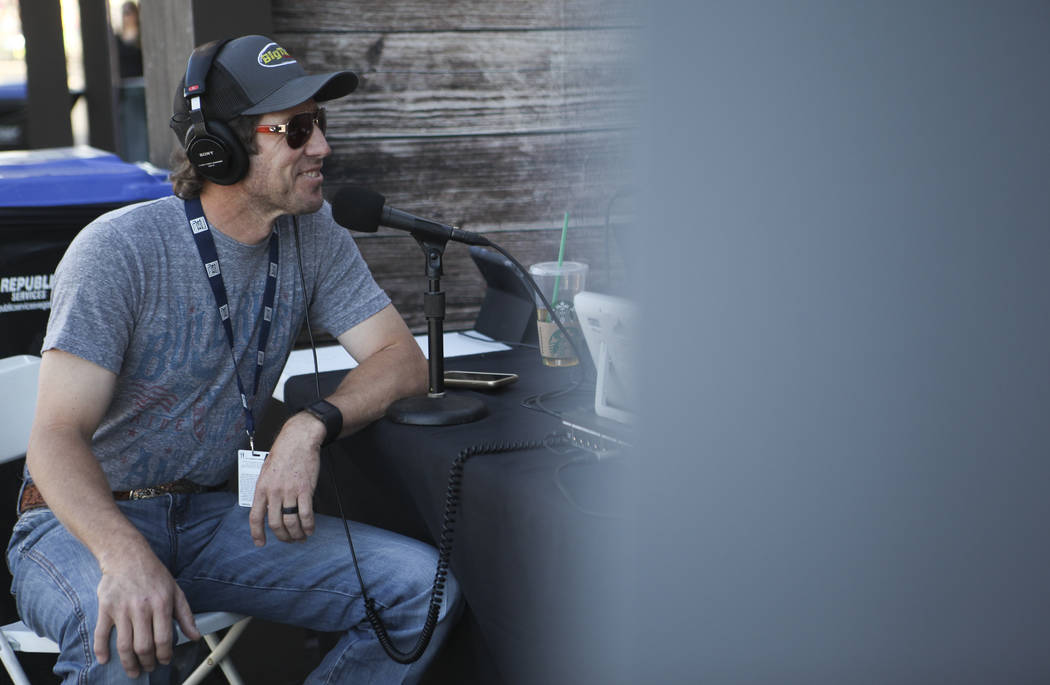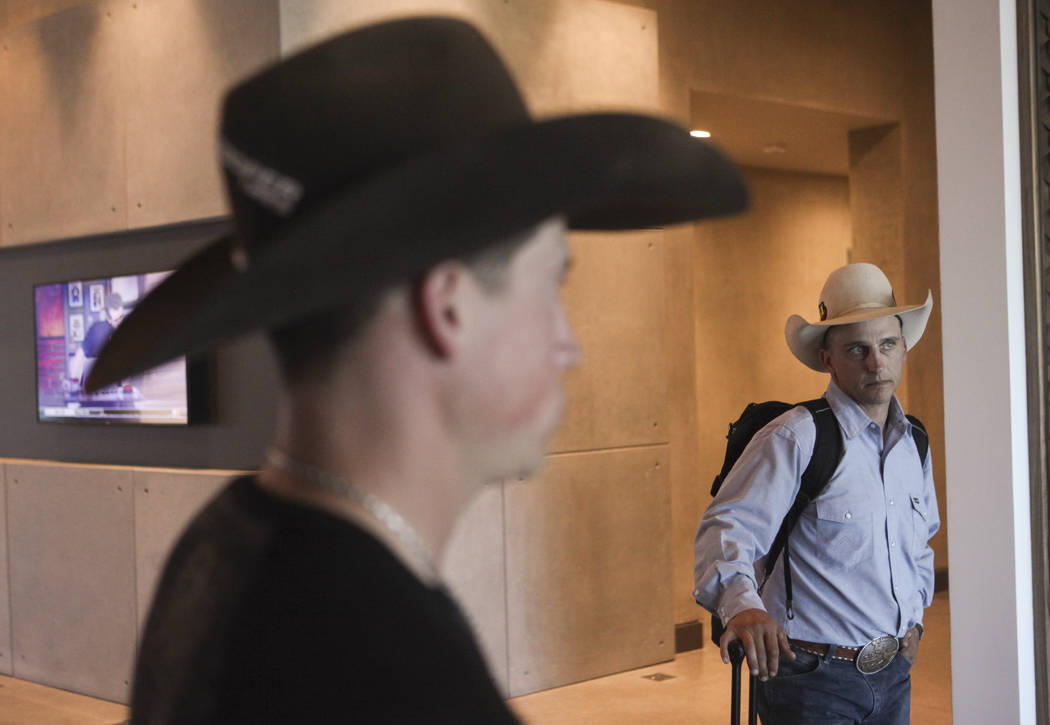 Jake Gowdy, the second rider to compete at the Professional Bull Riders' Last Cowboy Standing on Friday at Las Vegas Village, lasted 3.35 seconds before being thrown backward off his bull, Element 79.
As Gowdy tried to crawl away into a stall, three men sprung into action to protect him.
PBR bullfighters Frank Newsom, Cody Webster and Seth "Shorty" Gorham encircled the bull, spinning around it to give Gowdy time to get away. The three moved in sync to push the bull safely to the middle, where it could be roped and guided back into a pen.
The three bullfighters' task is to throw themselves into harm's way to distract the bulls and allow riders to escape the dirt safely. They're doing their jobs this week at the PBR major, which started Friday and ends Saturday, as part of Helldorado Days.
And for master, pupil and a man named "Shorty," it's the finish to a long day of work. It just happens to be the most important part.
"The next bull doesn't give a (expletive) what you just did. And neither does the next bull rider. You have to stay really baseline," Gorham said. "If you screw up, you can't let it get you down because the next guy doesn't give a (expletive). His life's counting on you."
Early risers
At 7:30 a.m. Friday, sporting a T-shirt, jeans, cowboy hat and a smile as big as his belt buckle, "Shorty" Gorham slumped into a chair for a radio interview with KKGO-AM 105, a country station in California.
As on-air announcer Graham Bunn marveled at how "Shorty" will put his life on the line in 12 short hours, the bullfighter remained nonchalant.
"The longer you do it, it doesn't get less dangerous, but you figure (expletive) out," Gorham said before the interview.
The 38-year-old has been working with the PBR for 17 years, suffering a torn knee, shattered shoulder and broken ribs, fingers and toes in the process. He works 27 to 30 events a year, almost all with teammate Newsom, who at the time of the radio interview was on a 6:30 a.m. flight from Oklahoma City.
Gorham headed back to the hotel after getting off the air, while Newsom and Webster got off the plane and headed to UFC corporate headquarters for a promotional video shoot for a sponsor. Gorham was spared from the shoot, so he had time to relax and rest for his main job that evening.
Plus, his two teammates had it handled.
"That's why you bring in the best," Webster said during a lunch break.
"We go back a long ways"
Watching Newsom run around the UFC campus inspired longtime PBR in-arena host Brandon Bates to brag about the man he's watched work for almost 15 years.
"If somebody came up to me and said Conor McGregor was about to come out and he's going to kick your ass, who would you get?" asked Bates. "Frank is the very first person."
Newsom, 42, is in his 19th year of fighting bulls and still takes pride in every rider he helps rescue. He's been on the scene so long one cowboy can still remember watching him 14 years ago as an 11-year-old in the stands at a rodeo in Pauls Valley, Oklahoma.
Soon the would-be bullfighter showed up on the porch of Newsom's Paoli, Oklahoma, home, wearing cleats and asking for guidance. Now Webster is right by Newsom's side at Last Cowboy Standing, taking on bulls with him.
"We lived pretty close together. A lot of times he'd just spend the night at the house," Newsom said. "I always knew he was going to be great."
Showtime
Newsom sneaked in a power nap after the video shoot before arriving to Las Vegas Village his customary two hours before showtime. Gorham had been on site for a while, taking part in a TV production meeting at 4 p.m.
Tucked in a trailer in the shadow of Mandalay Bay, the three bullfighters taped up, put on knee and chest protectors and attempted to figure out which Eagles song was playing.
"I don't even know what that song is," Webster said. "It's badass, though."
The bullfighters sauntered out of the trailer five minutes before Last Cowboy Standing began and were the first to reach the dirt, jogging around after the national anthem. They knew their job for the next 2 1/2 hours: Protect 42 riders from raging 2,000-pound bulls.
Then the next day, it all happens again.
"You can't let your emotions take over," Gorham said. "Don't act like you did something cool because you did something you were supposed to do."
Ben Gotz can be reached at bgotz@reviewjournal.com. Follow @BenSGotz on Twitter.
Related
Stormy Wing wins first round of PBR major in Las Vegas
Frank Newsom's Friday schedule
6:30 a.m.: Leave on Oklahoma City flight to Las Vegas
10 a.m.: Arrive at UFC corporate headquarters for video shoot
Noon: Lunch break
2:30 p.m.: Workout
5:45 p.m.: Arrive at Las Vegas Village
6:30 p.m.: Start getting ready for Last Cowboy Standing
7:45 p.m.: Last Cowboy Standing begins
8 p.m.: First rider bucked off
Helldorado Days schedule
At Las Vegas Village
Saturday: PBR Last Cowboy Standing, 8:30 p.m.
Sunday: PRCA Rodeo, 5 p.m.