Adam Hill: There have to be consequences for Dana White
Updated January 16, 2023 - 11:00 am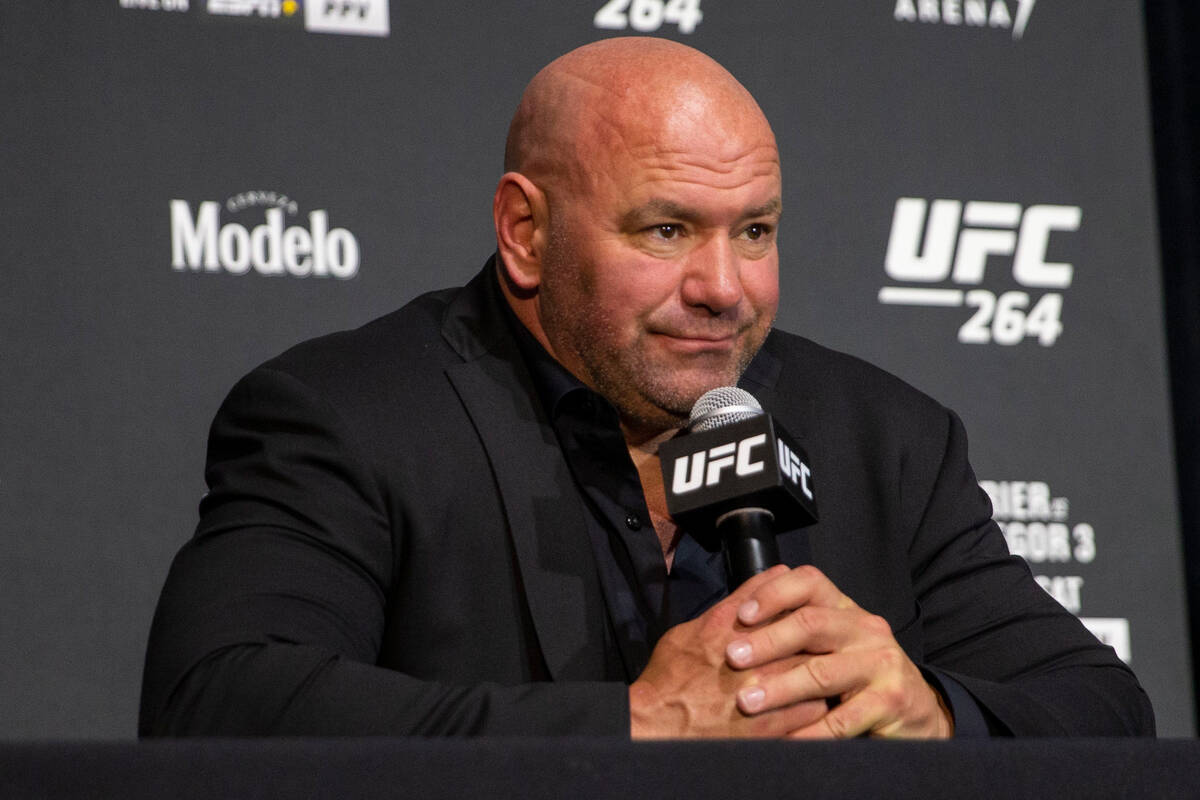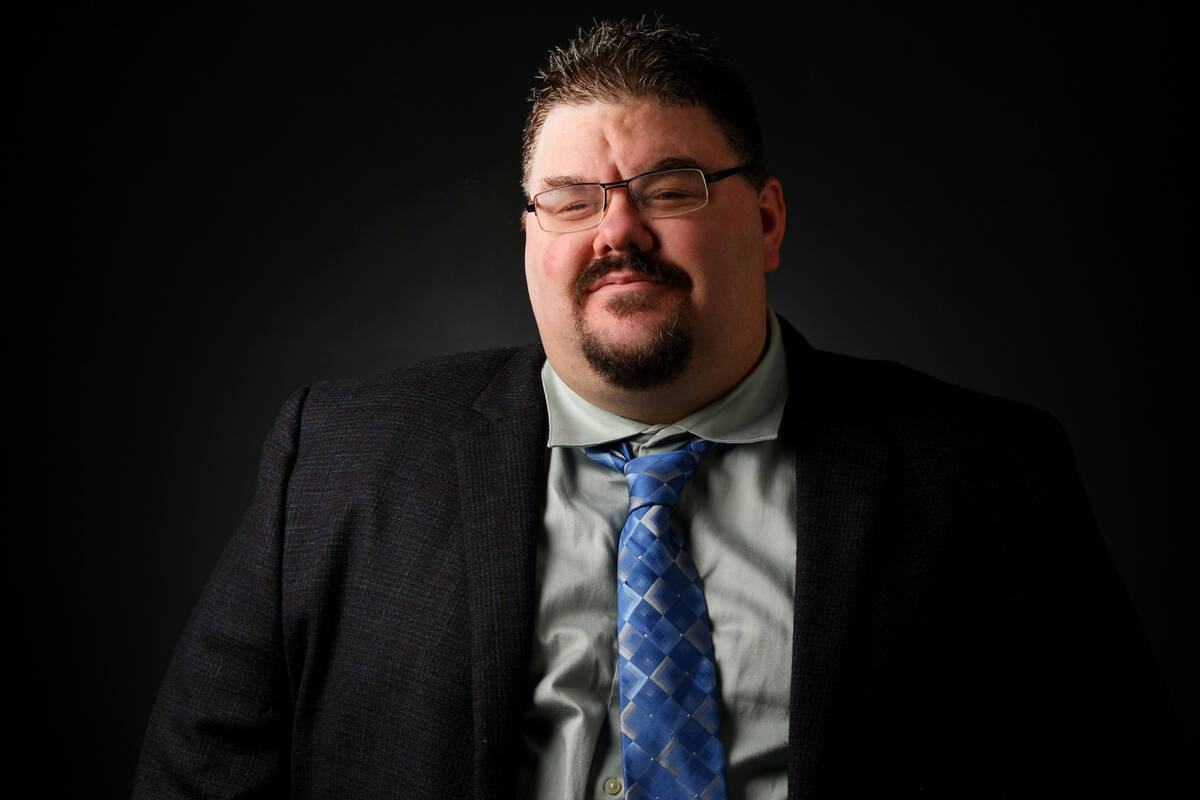 EDITOR'S NOTE: Starting this week, Adam Hill's Out of Bounds column will replace the retired Ron Kantowski's LV Insider on Page 2 of the Sunday sports section.
Daphne Grabovoi gave me a B in journalism during my senior year at Silverado High School.
That grade, which dropped me a couple of spots in the top 10 of the graduating class of 1997, and the impact it had is why I wanted to use part of my first column to make the case for why UFC president Dana White needs to face discipline for the New Year's Eve video of him striking his wife.
We'll get to that.
First, I am honored to be granted the weekly opportunity of a space in the newspaper I have loved since I moved to town in the eighth grade to share my thoughts, insights and observations about the Las Vegas sports scene. My focus will be on the items that largely fly under the radar with so much going on here every day.
Ms. Grabovoi nailed it when she submitted that final grade.
The work I completed was more than good enough to get an A. (At least at the time. Looking back on some of those stories this week, wow, was I awful.) The effort, however, didn't warrant such a grade.
I would breeze through a story before slipping out of the journalism lab "on assignment," which typically meant goofing around in the AP U.S. Government classroom where my girlfriend had fifth period or making the rounds to collect fantasy football or NCAA tournament dues from teachers around the building.
Pretty sure the statute of limitations is up on that. If not, sorry to those faculty members still employed in the district.
But no matter how many times I was lectured about not showing enough dedication or not striving to do more than the minimum, it didn't click. My work was good enough, and that was all I thought mattered.
So the B was jarring. Again, it didn't matter in the long run. But I had so few of them that a message was sent in a way the words never delivered.
It helped drive me to where I am today, which included a lengthy stint covering the UFC before moving on to a primary focus on the Golden Knights and now the Raiders. That time covering the UFC often had me interacting with and writing about White, who is one of the most unique figures in the sports world.
Watching the video of him getting physical with his wife in Cabo San Lucas was disturbing and troubling. I've been on the wrong end of several angry tirades from White but never saw the hint of anything violent.
When he said at a news conference Wednesday that his punishment was that he was going to have to live the rest of his life with the knowledge that he'd be judged in a different way by those who know him and those who don't, I will admit he was right.
It will be tough not to see that image during future interactions. He was also correct, as troubling as it might be, that there's not an appropriate punishment.
A suspension is just a vacation. A fine? How much money would it take to have any impact? Community service is probably a good place to start, though White is a charitable person who already does quite a bit behind the scenes.
So what? It's tough to say. But it has to be something. ESPN as a partner and Endeavor as the owner of the UFC must find a way to dole out a meaningful penalty that will stand out in his mind for a multitude of reasons, not the least of which is future deterrence.
First, how could the UFC ever punish employees or fighters for anything if the premise that public shaming is the worst penalty of all is accepted? That's not even to get started on the message it sends to female fans, fighters and employees about how seriously domestic violence is taken by the company.
To White's credit, he has said a lot of the right things. He's not making excuses and even publicly instructed those who have defended him to stop.
But words aren't enough. Nothing will ever be enough, but actions mean more than words.
Contact Adam Hill at ahill@reviewjournal.com. Follow @AdamHillLVRJ on Twitter.