Graney: History says Golden Knights will be Western champions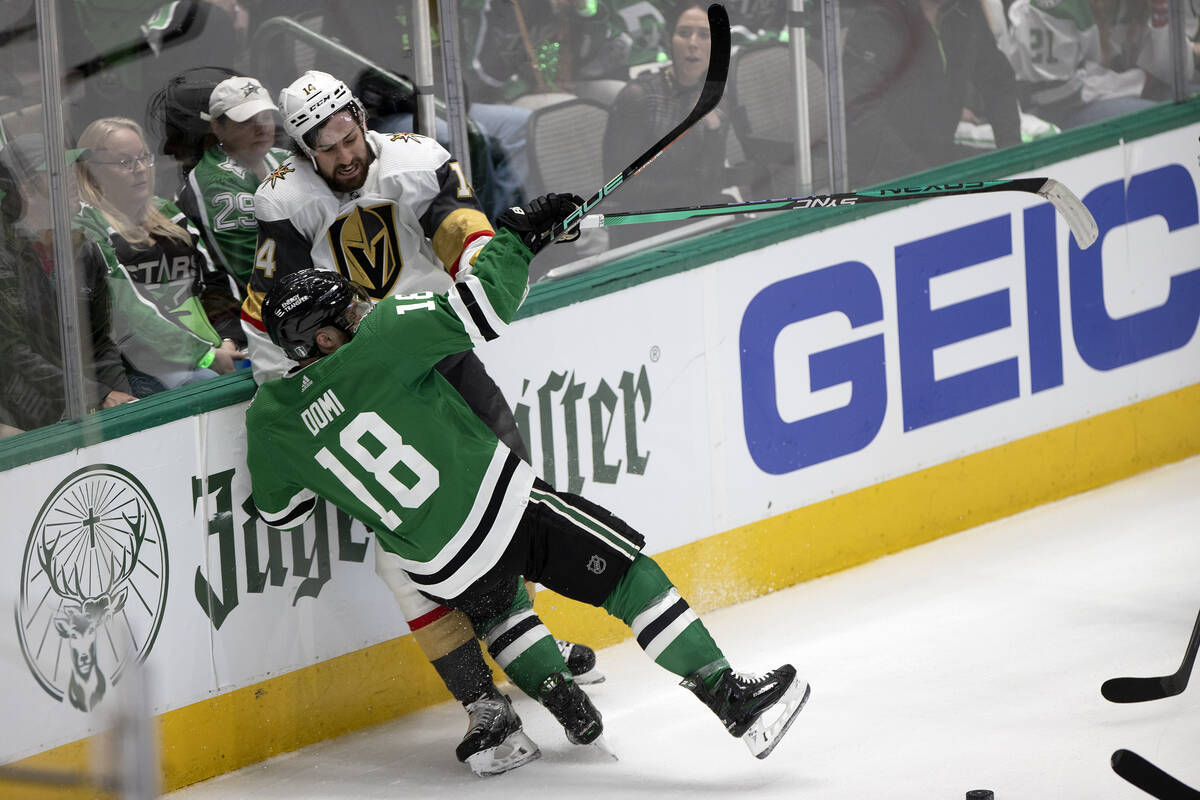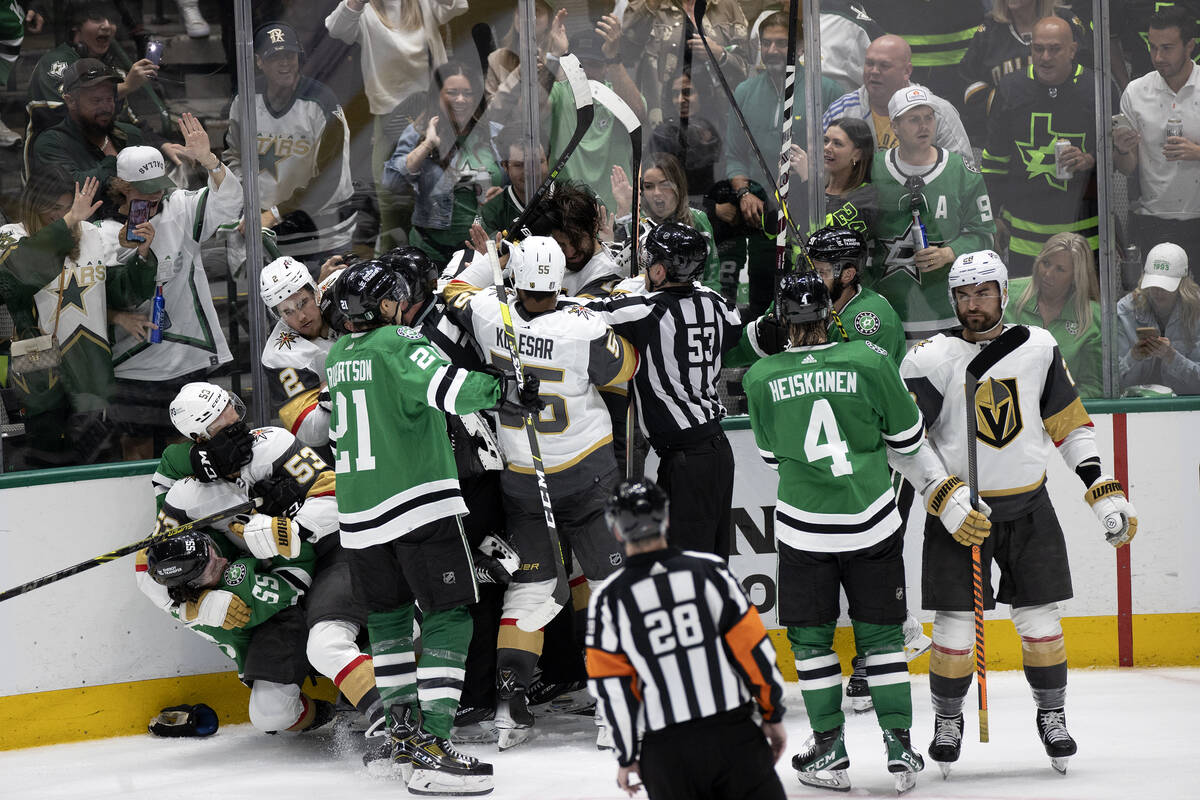 DALLAS — History says it's over, that the Golden Knights will win this Western Conference Final and eventually sit four victories from a Stanley Cup championship.
You'll get no argument from anyone who watched Tuesday night's game at American Airlines Center. Trash on the ice and all.
The Knights took the Stars' heart and soul and just about everything else before an overly displeased sellout crowd, winning 4-0 and inching within one win of closing out this best-of-seven.
History: Teams with a 3-0 lead in the round before the Stanley Cup Final are 46-0 in winning the series. Overall, those of any round with a 3-0 advantage are 200-4.
Pretty gigantic mountain for Dallas to scale.
It just looks done. It was outclassed at every turn. The Knights have frustrated the Stars — and apparently their fans — to the edge of elimination.
Frustration sets in
You could make the argument this game was finished at just 1:53 of the first period, when Dallas captain Jamie Benn became a weirdo and cross-checked Knights' captain Mark Stone while the former had fallen to the ice. It resulted in a five-minute major and game misconduct for Benn.
It resulted in the Golden Knights stepping up their game even more.
"It is what it is," Knights defenseman Nic Hague said. "It's going to be a physical game. What they're doing is nothing we can't handle. It's something we're never going to back down from, but you see it."
Make no mistake: If frustration hadn't set in for Dallas by losing two overtime games in Las Vegas, it boiled over here. The Stars lost their composure. Played right into the Knights' gloves.
Officials called the second period with 21.6 seconds remaining because of debris tossed onto the ice by irate fans upset at a 10-minute misconduct assessed to Max Domi.
Upset at most anything and everything. The boos began following the opening 20 minutes. They continued as things wore on. Fans even threw popcorn on Knights players as they returned for the third period.
This thing got sort of ugly.
The Golden Knights simply broke the Stars and their green-towel-waving faithful.
Broke their spirit.
"We have to be better to dig ourselves out of this hole," Dallas coach Pete DeBoer said. "We have to find a way to win (Game 4) on Thursday. It isn't how I pictured this game going. I felt we were ready to play real good hockey."
Nope. But the other team was.
The Knights delivered some of their finest playoff hockey in those opening 20 minutes — hey, they actually scored first! — and had three goals on their first five shots.
From there, it was more about limiting the Dallas chances. A team that earlier talked about how close it was on and off the ice finished things. Another strong outing from goalie Adin Hill. Another terrific evening from forechecking forwards. Another notable defensive effort.
Game night
They played "Hangman," the night before, a collection of Knights sitting around trying to guess as many secret words as possible before time ran out. Others opted for cards.
Say this for the Golden Knights: They're a pretty loose bunch when time allows.
Say this also for them: They're all business when winning matters. And at this time of year, nothing matters more.
Say this also for them: They're well aware where things stand in the series.
"It's a big hill to climb when you're (down) 3-0, so it does mean a lot," Knights coach Bruce Cassidy said. "At the end of the day, we look after ourselves. You've seen comebacks for different numbers. It happens. That stuff is out of our control. We're just trying to get the next one."
If not, they will eventually close things out.
History says so. Trash on the ice and all.
Dallas is on the edge. Some of its players and fans seem to have already fallen over it.
Ed Graney is a Sigma Delta Chi Award winner for sports column writing and be reached at egraney@reviewjournal.com. He can be heard on "The Press Box," ESPN Radio 100.9 FM and 1100 AM, from 7 a.m. to 10 a.m. Monday through Friday. Follow @edgraney on Twitter