Graney: Lady Rebels' success increasingly hard to ignore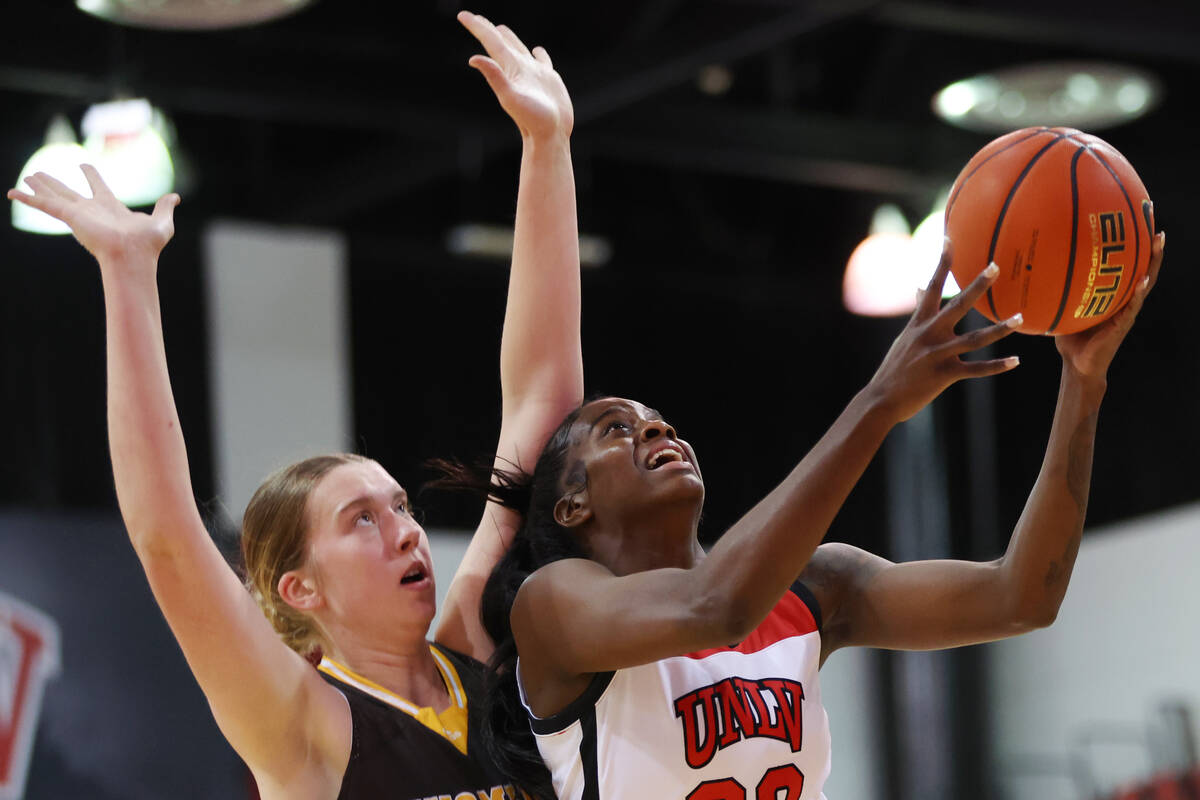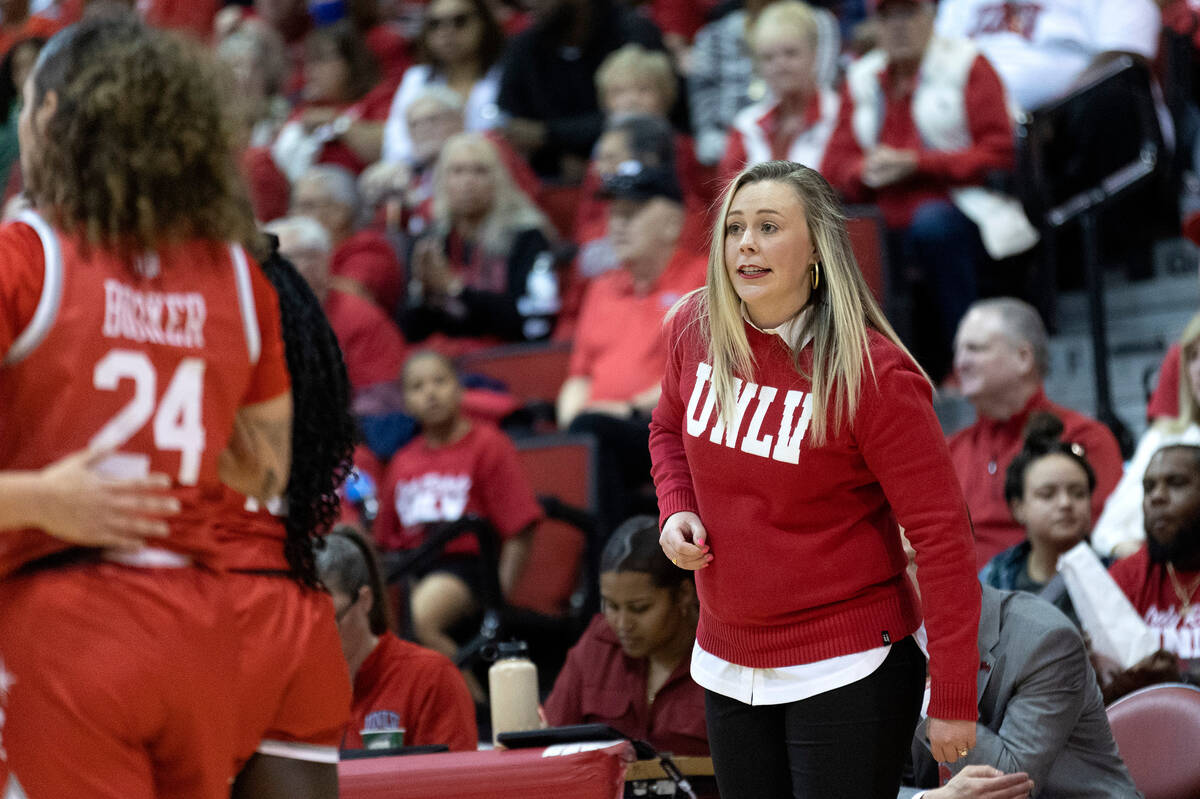 UNLV is almost there. Creeping up. Almost ranked among the Top 25 women's college basketball teams.
It can be an arduous climb for most non-Power 5 teams. But the destination and recognition that comes with it is well worth the effort.
Winners of 13 straight and 22-2 overall, UNLV on Thursday continues Mountain West play by hosting Fresno State at Cox Pavilion. The Lady Rebels are 12-0 in conference. They just keep winning.
"We're good with what we're doing," UNLV coach Lindy La Rocque said. "I think if (getting ranked) happens, it would be exciting and I'm sure we'd celebrate it a little. But like anything, rankings don't win you games. If anything, it makes it harder to win games.
"I'm more worried about getting more people to our games so we can continue to have a great atmosphere."
History lesson
UNLV is third in line in the listing of others receiving votes in both the Associated Press and Coaches polls this week. This, the best Lady Rebels team in more than 20 years.
There have been others. UNLV (last ranked in 1994) made a habit of advancing to the NCAA Tournament in the mid-to-late 1980s as high seeds and did so again three times in the early 90s. It also made the field in 2002.
They haven't all been lean times. There was the Sweet 16 team of 1989. There was the 1976-77 side that climbed to a No. 3 ranking.
But these past two seasons — the Lady Rebels were a No. 13 NCAA Tournament seed last year before losing in the first round to Arizona — have caused a rebirth of the program under La Rocque.
The numbers are dominant right now. UNLV is outscoring opponents by 14.2 points. As an aside, the national championship men's team outscored others by 15 during its magical season of 1989-90.
Yes. Jerry Tarkanian would have loved how these Lady Rebels — who average nearly 80 points — play.
It's no easy task any more, breaking into the national rankings as a Mountain West team. The league has earned just one NCAA berth in each of the last 10 seasons. It makes winning the conference tournament and an automatic bid all the more critical, no matter how glorious your record.
Consider: As of Wednesday, only three conference teams (UNLV at 51, Colorado State at 75 and San Diego State at 93) are Top 100 nationally in NET, a metric used by the NCAA Tournament selection committee.
You get the picture. The league can really drag down its best teams.
"It's just harder on the women's side to gain that national attention for (non-Power Five) programs," said M.A. Voepel, national women's basketball writer for ESPN. "But if there isn't a buzz (about UNLV), that's only from those people not following them.
"When you get to this point in a season and are undefeated in conference and have the reigning conference Player of the Year (junior center Desi-Rae Young), most people who follow women's basketball take notice."
Earning praise
Some recent praise has come. Both the United States Basketball Writers Association and ESPN named UNLV its national team of the week for sweeping New Mexico and Air Force while scoring 90-plus in both road games.
Some folks are noticing.
It also seems UNLV discovered the correct recipe.
"You have to win a lot early," said Mel Greenberg, who pioneered national coverage of the women's game and is a member of the Women's Basketball Hall of Fame. "Having a player (like Young) lighting it up adds to it. It helps if people know your coach. Those are some of the various things that get the engine running in terms of being paid attention to. The ingredients are there (for UNLV)."
There to be recognized on a much bigger stage.
Ed Graney is a Sigma Delta Chi Award winner for sports column writing and can be reached at egraney@reviewjournal.com. He can be heard on "The Press Box," ESPN Radio 100.9 FM and 1100 AM, from 7 a.m. to 10 a.m. Monday through Friday. Follow @edgraney on Twitter
Up next
Who: Fresno State at UNLV
When: 5 p.m., Thursday
Where: Cox Pavilion
TV: Cox 125
Stream: theMW.com/watch