Knights didn't cheat when activating Stone for NHL playoffs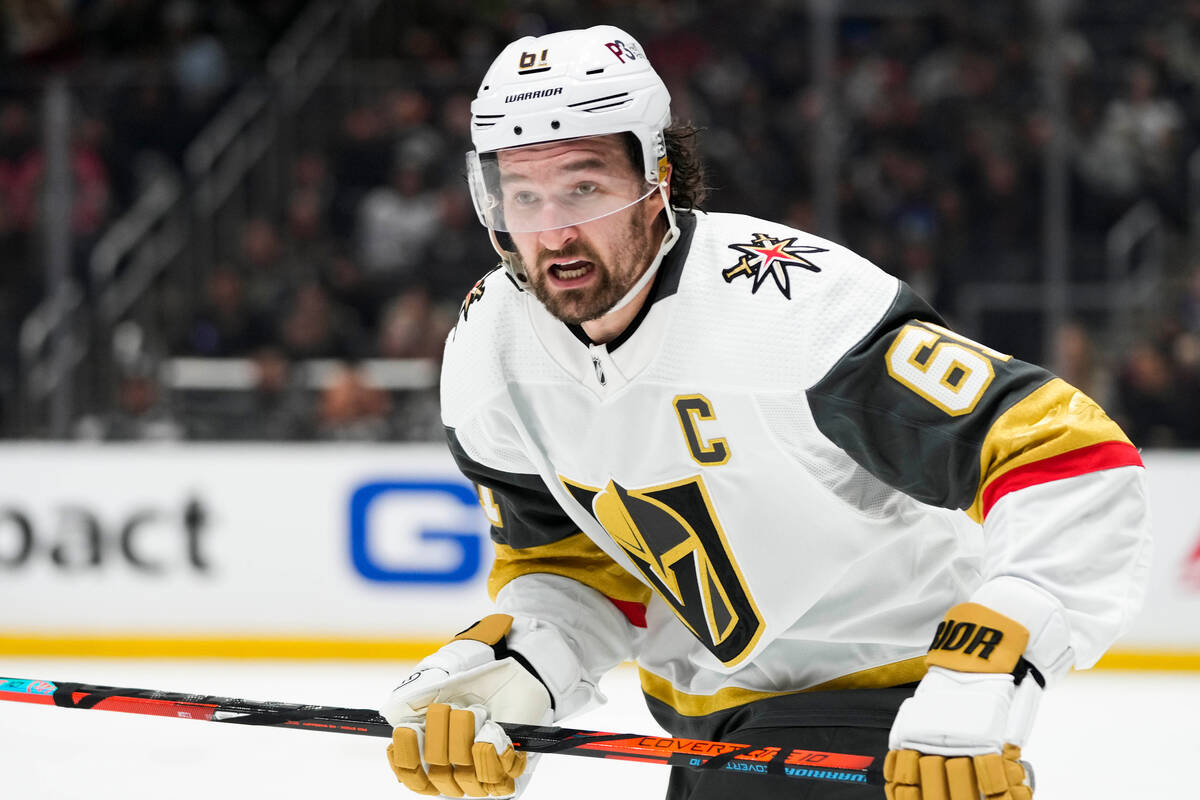 Here we go again. The loophole.
Silly charges of cheating.
Folks getting all heated about another team's moves as the NHL playoffs commence.
Mark Stone will take the ice for the Golden Knights in Game 1 of their postseason series against Winnipeg on Tuesday night at T-Mobile Arena.
It means the team's captain was activated off Long-Term Injured Reserve after missing three months following a second back surgery. It means a huge boost for the Knights.
One many (see lots and lots of Winnipeg fans right about now ) question for its fairness.
It's the rule
Things basically go like this: Teams can put a player on LTIR and use his salary cap hit to acquire other players. They can then activate the injured player for the playoffs, when there is no salary cap.
One such case came two years ago, when Lightning star Nikita Kucherov missed the entire season before returning for the playoffs and a Stanley Cup run. In that instance, Tampa Bay featured a lineup that would have been $18 million over the cap when Kucherov was re-inserted.
Chicago also played the game with Patrick Kane in 2015, using his cap hit to acquire multiple players before Kane returned and helped the Blackhawks win a third Stanley Cup in six years.
This is also true: What the Golden Knights and others have done is totally within the rules.
If you don't like it, change them.
"I can't speak to other (situations), but with Mark Stone, he had back surgery and there was just as likely a chance his career was at risk as there was he'd be back for the playoffs," said Knights general manager Kelly McCrimmon. "To suggest this was orchestrated and timed out is inaccurate and disrespectful to Mark and the organization."
Shouldn't matter. I would take advantage of the LTIR rule until it's no longer allowed. It's one reason the league's general managers have been against altering the statute. You never know when your own team might need such a move. Make it. It's collectively bargained.
In McCrimmon's view, this is no different than when teams remain cap compliant by having other teams agree to pay part of an acquired player's salary. "But nobody complains about that," he said. "And we've made those deals."
Stone had back surgery. His second in eight months. This isn't a sprained ankle. He also missed near half the season for a team that still won the Pacific Division and earned the No. 1 seed in the Western Conference.
The Knights are better with him. That's obvious. But it's not like they can't succeed without him. He gives them a better chance to win it all. They're also good enough to do so regardless.
They went 16-3-3 over their final 22 regular-season games.
This wasn't even the original plan for Stone, who was injured Jan. 12. It was thought he could rehab and return after the All-Star break in February. But then he suffered a setback and things came to a head. A decision had to be made. Things were back to square one.
So he had a second surgery — different surgeon this time, different rehab schedule — and it took him three months to fully heal. It took four months the last time.
"Back surgeries are pretty significant," McCrimmon said. "Had he come back after the (All-Star break) and played and three weeks later it failed, then you're not talking about surgery until March. You've run out of racetrack. But we were able to get it done (Jan. 31) and now he's able to play."
It's not changing
The league is on record saying it confirms the status of injuries and possible return dates at each trade deadline. That it checks medical records and has an independent medical expert validate details of them. That theirs is a detailed procedure when it comes to players and LTIR.
Translation: Things aren't being altered any time soon.
For now, the Golden Knights understand the type of player and impact they have returning.
"It's big factor for us," said forward Jonathan Marchessault. "Not a lot of people have the gift of making everybody look better on the ice and that's what (Stone) does. He makes us better everywhere on the ice. He's a game-changer."
I can hear Winnipeg fans booing now.
Ed Graney is a Sigma Delta Chi Award winner for sports column writing and be reached at egraney@reviewjournal.com. He can be heard on "The Press Box," ESPN Radio 100.9 FM and 1100 AM, from 7 a.m. to 10 a.m. Monday through Friday. Follow @edgraney on Twitter