Mayweather-McGregor circus entertained us to the last punch
August 26, 2017 - 10:42 pm
Updated August 27, 2017 - 3:03 am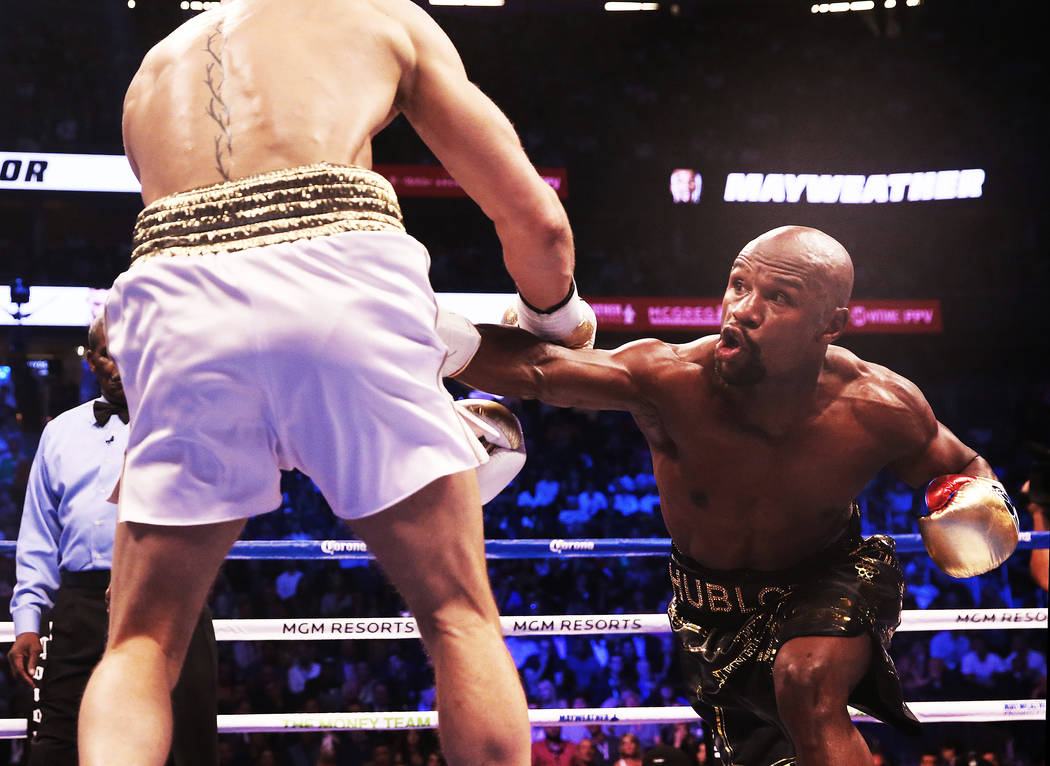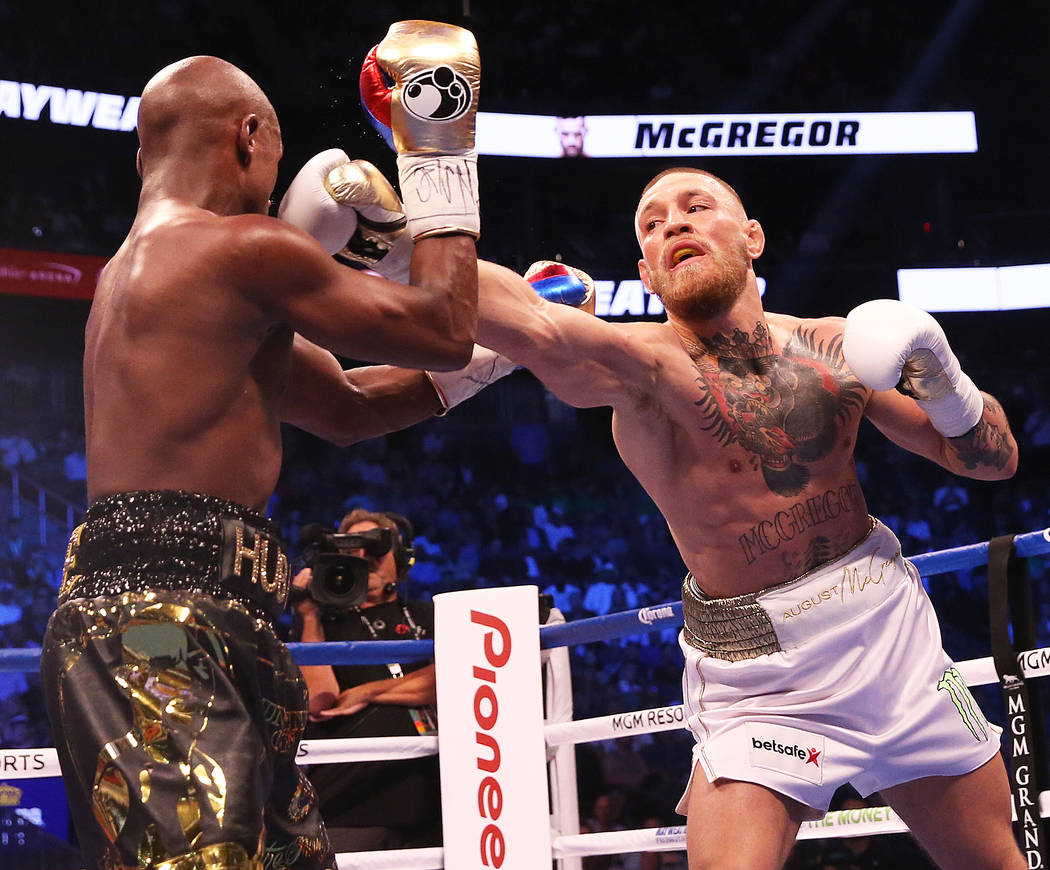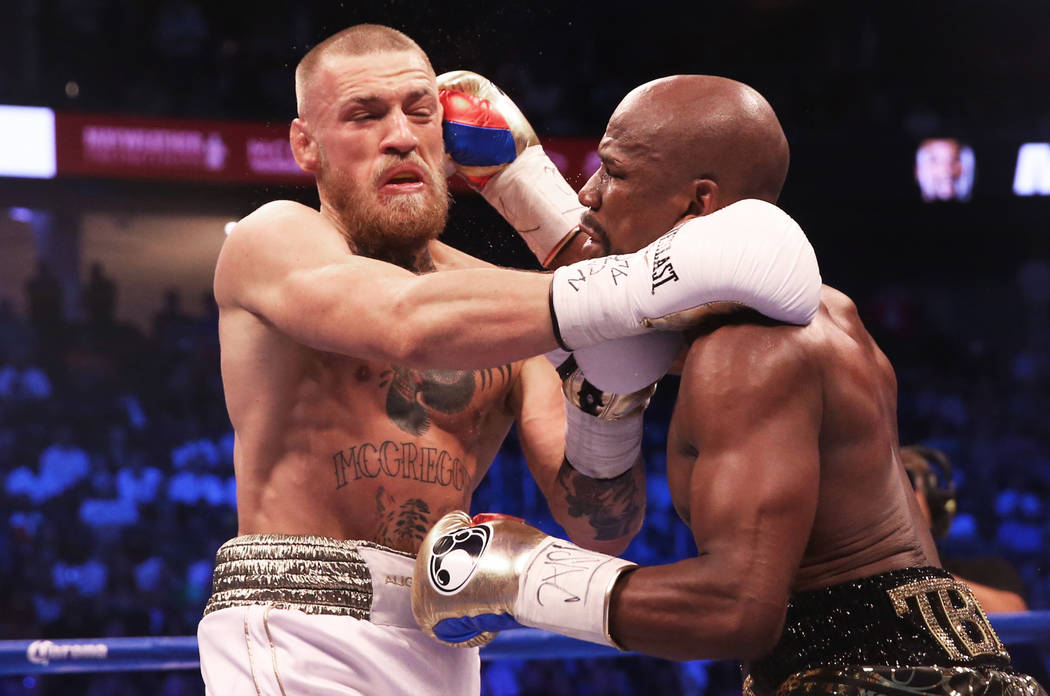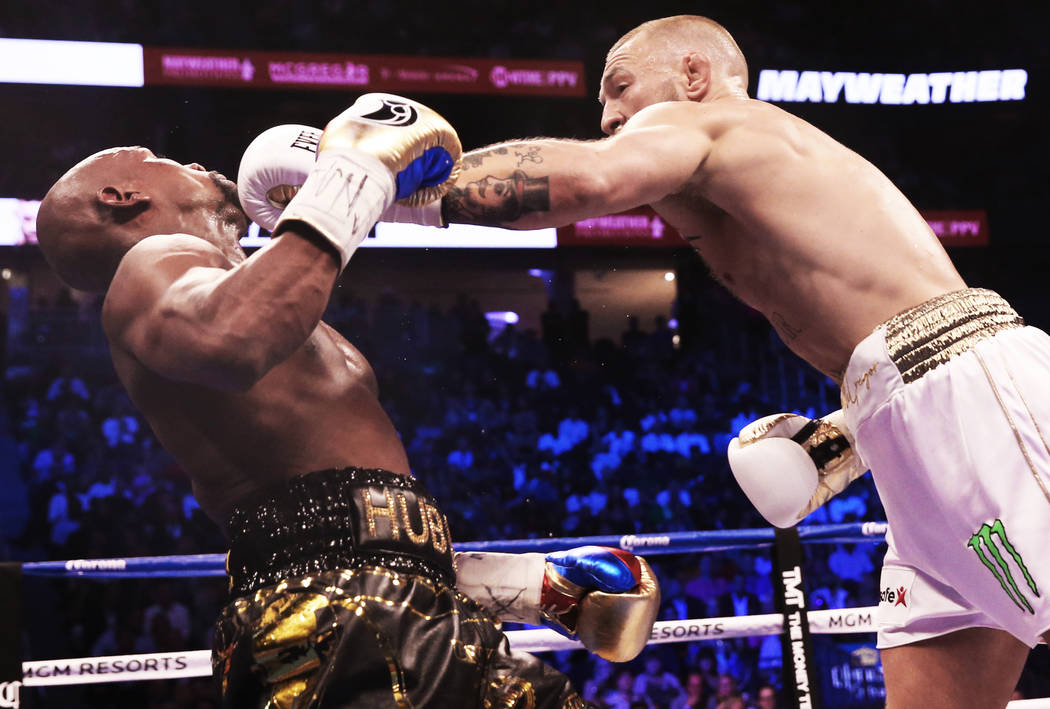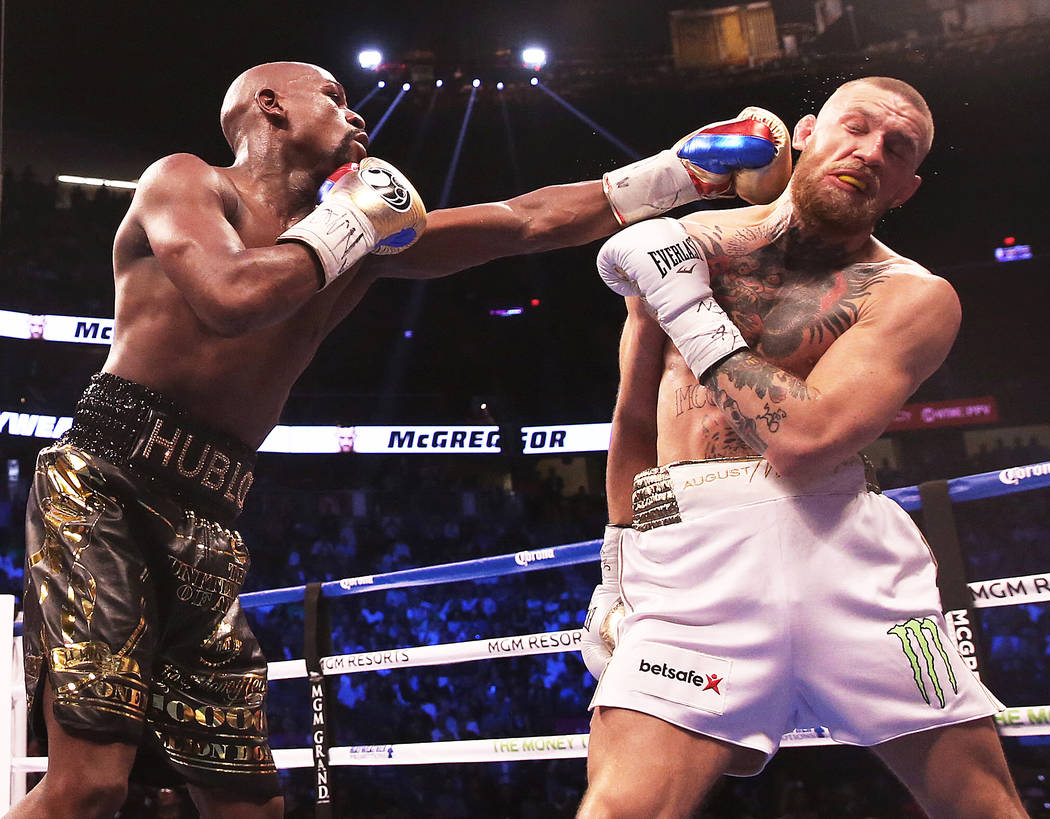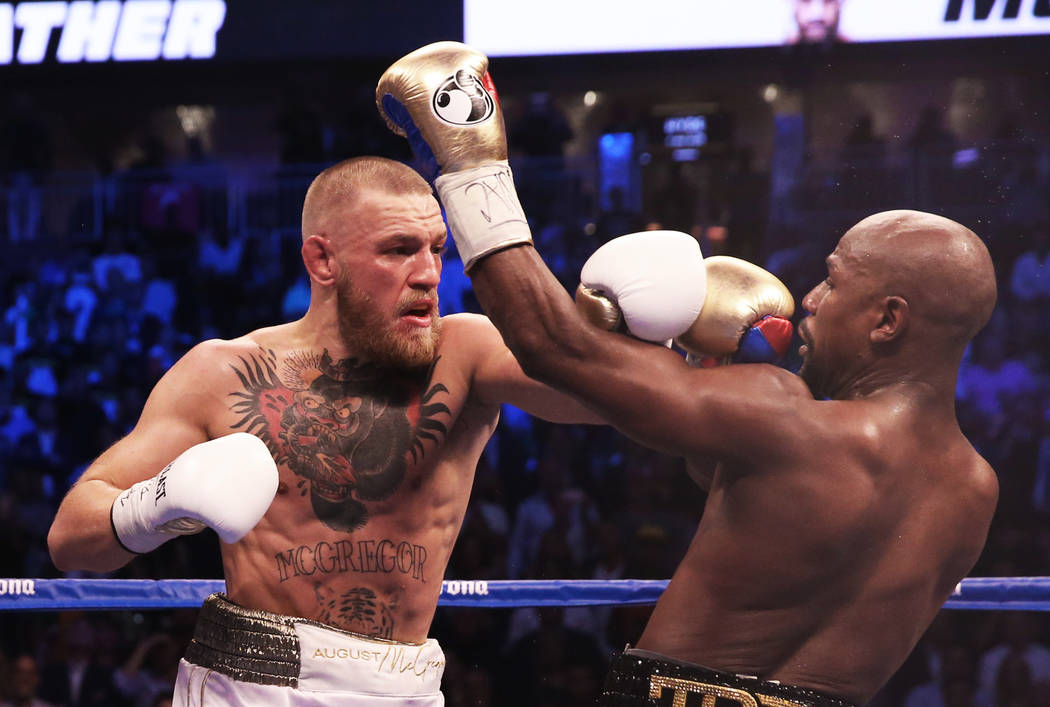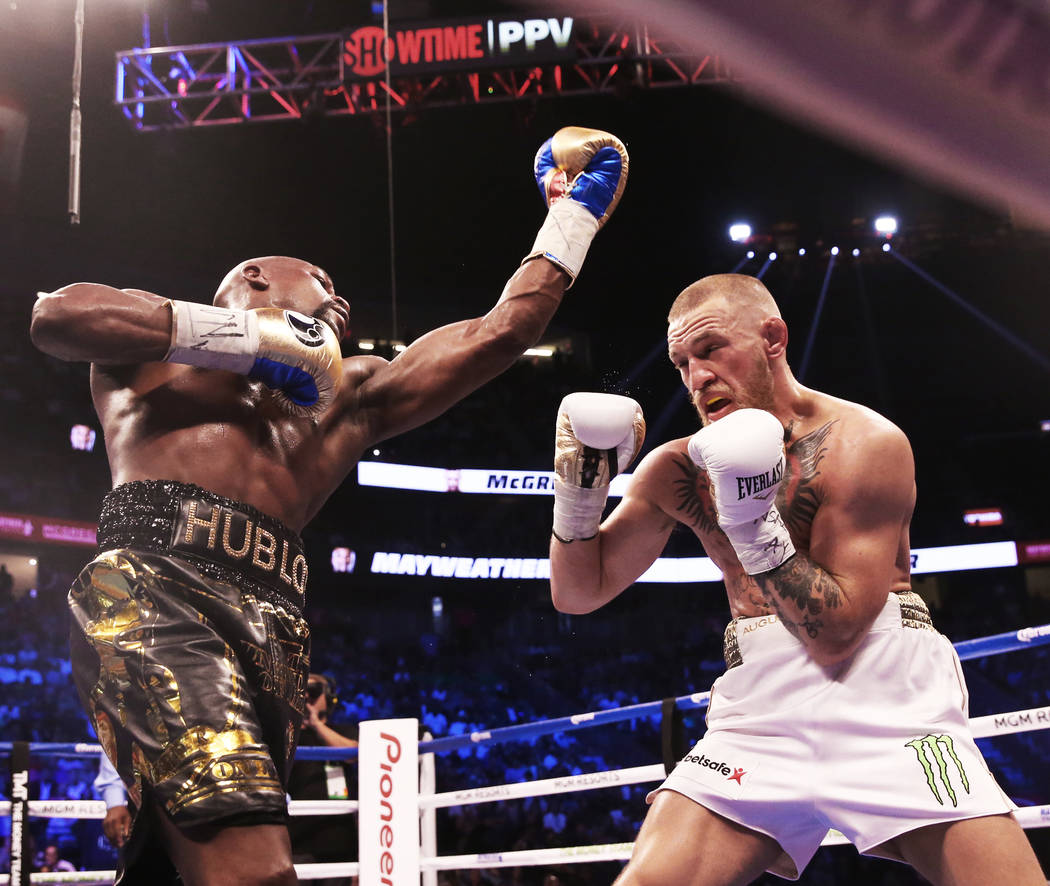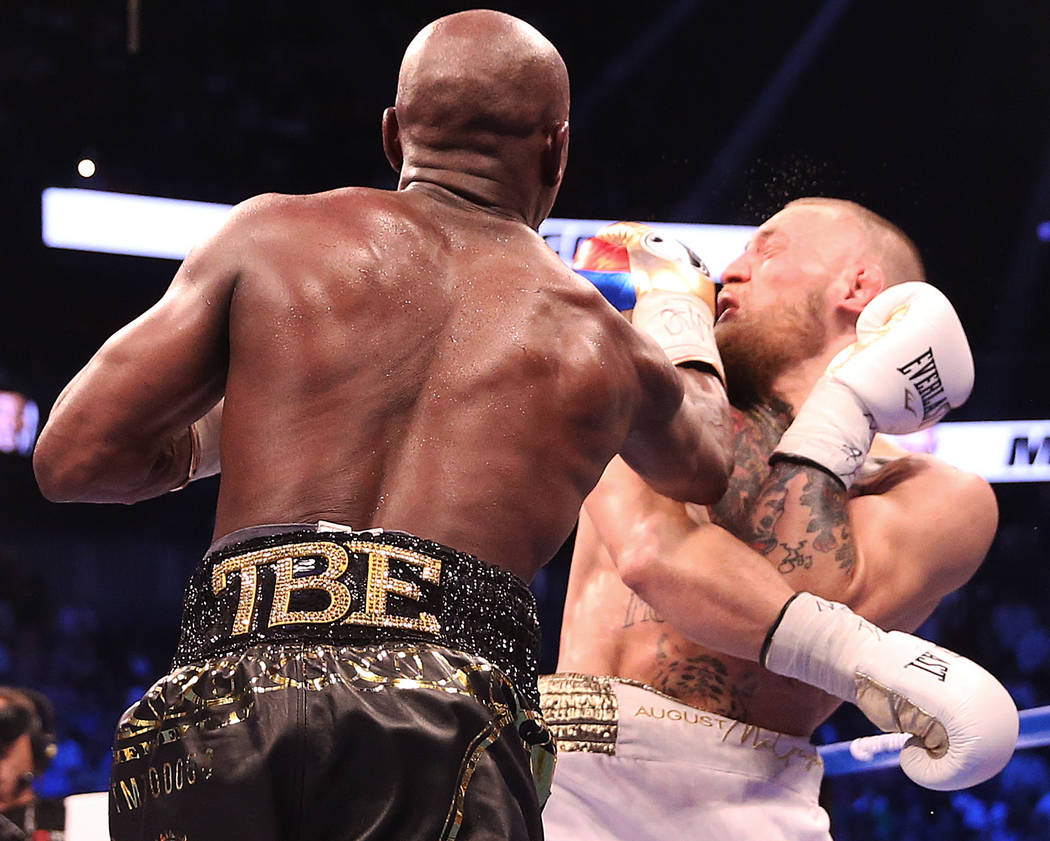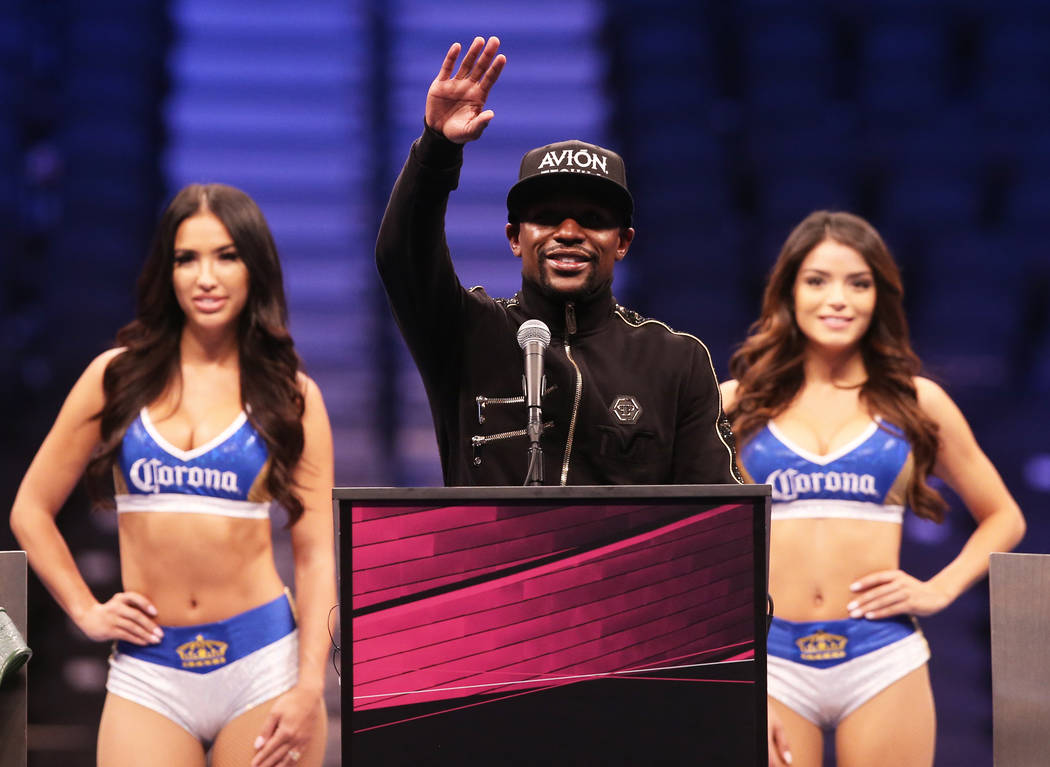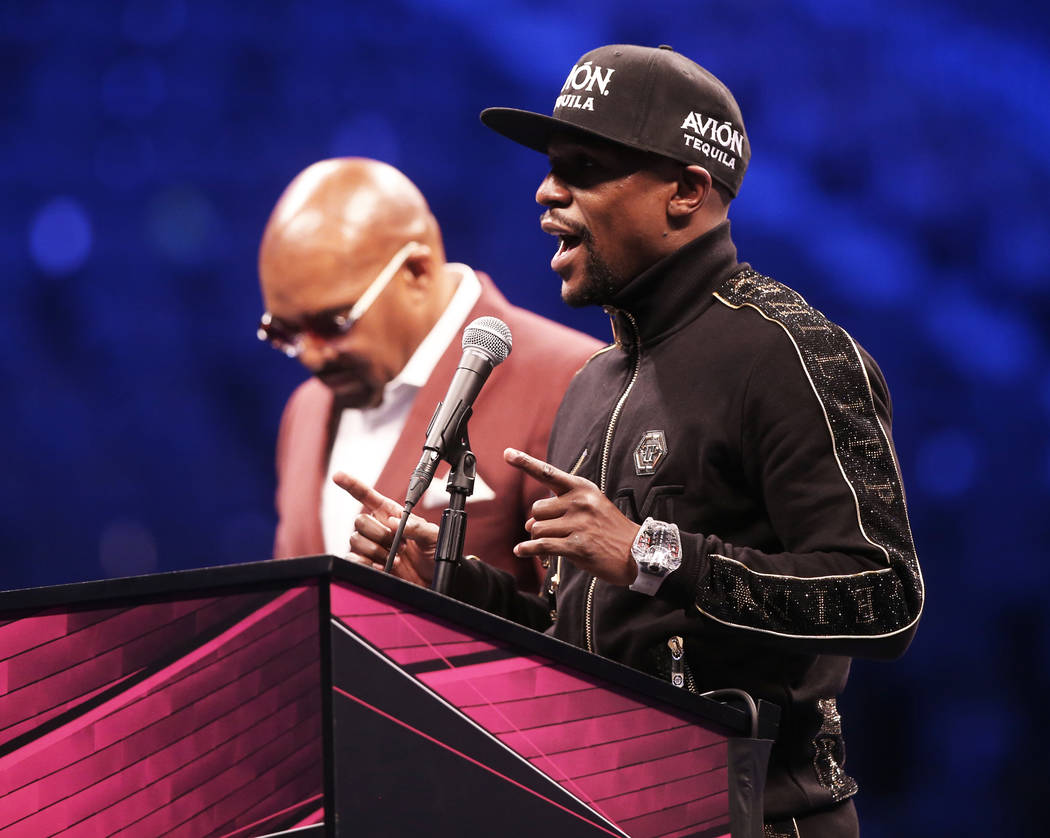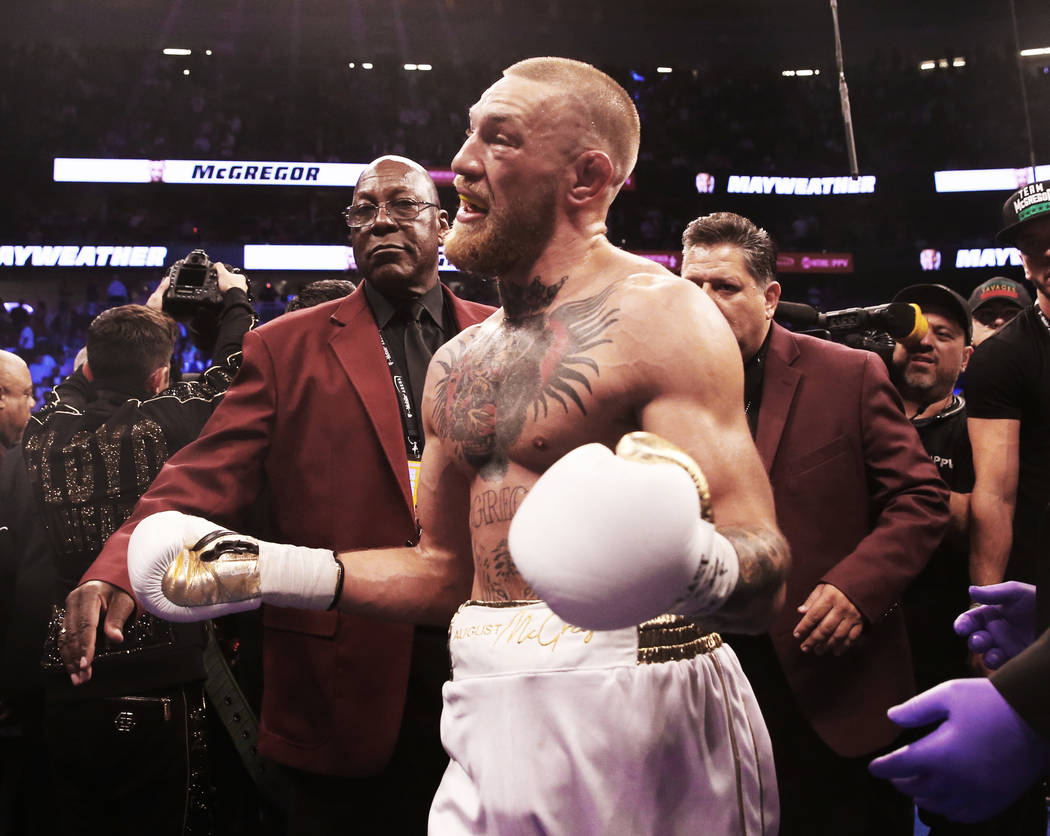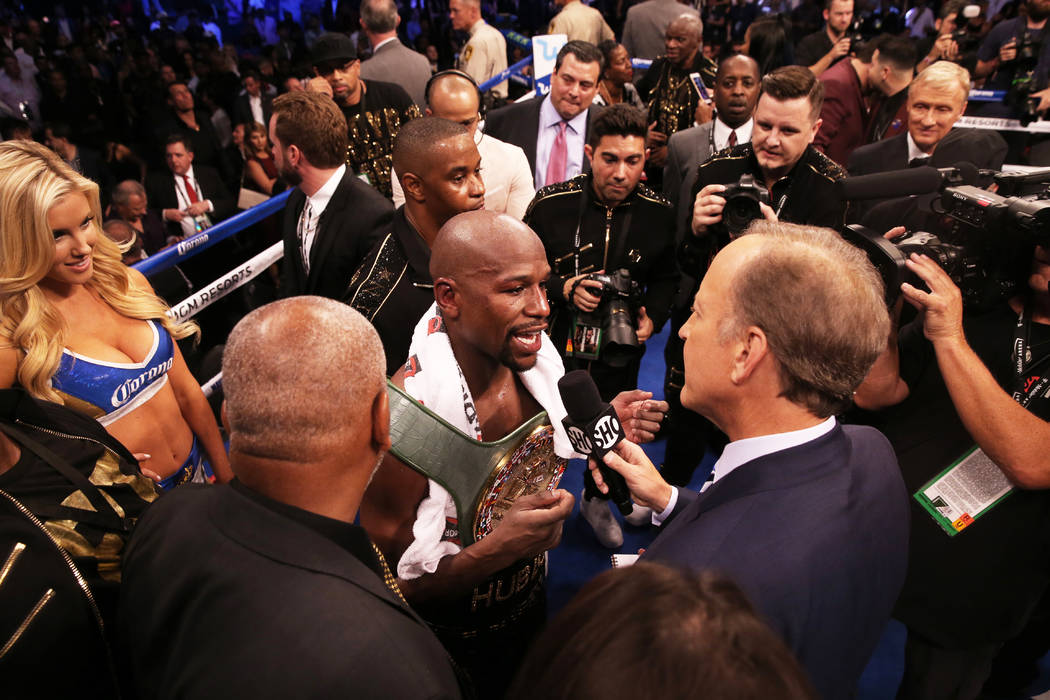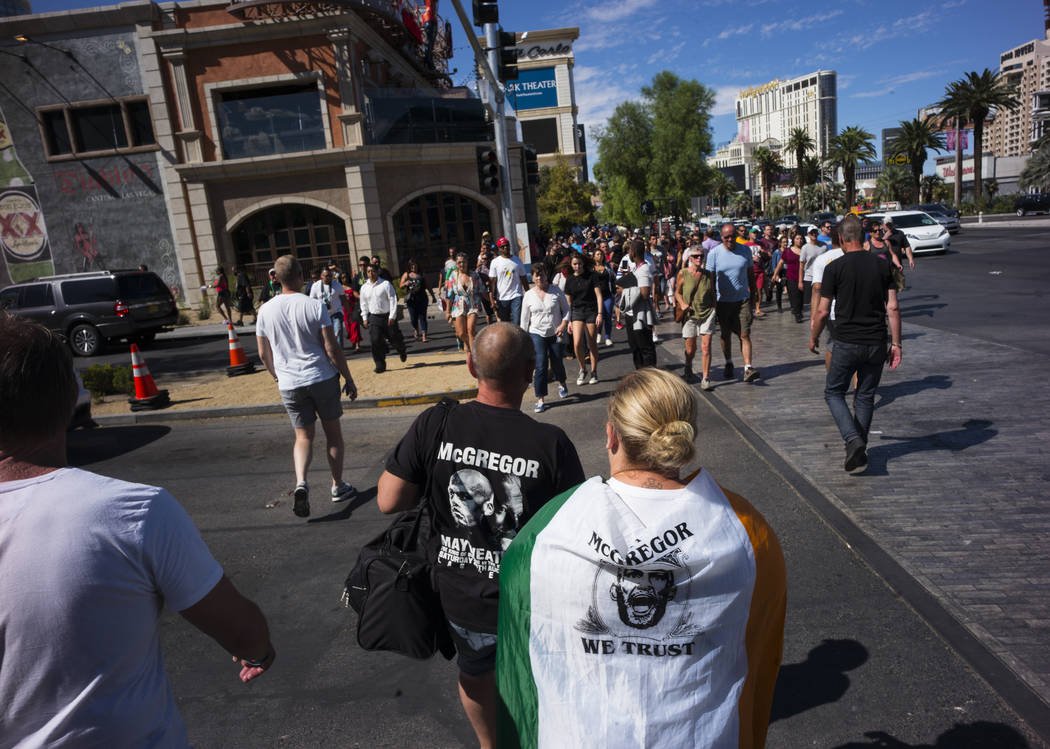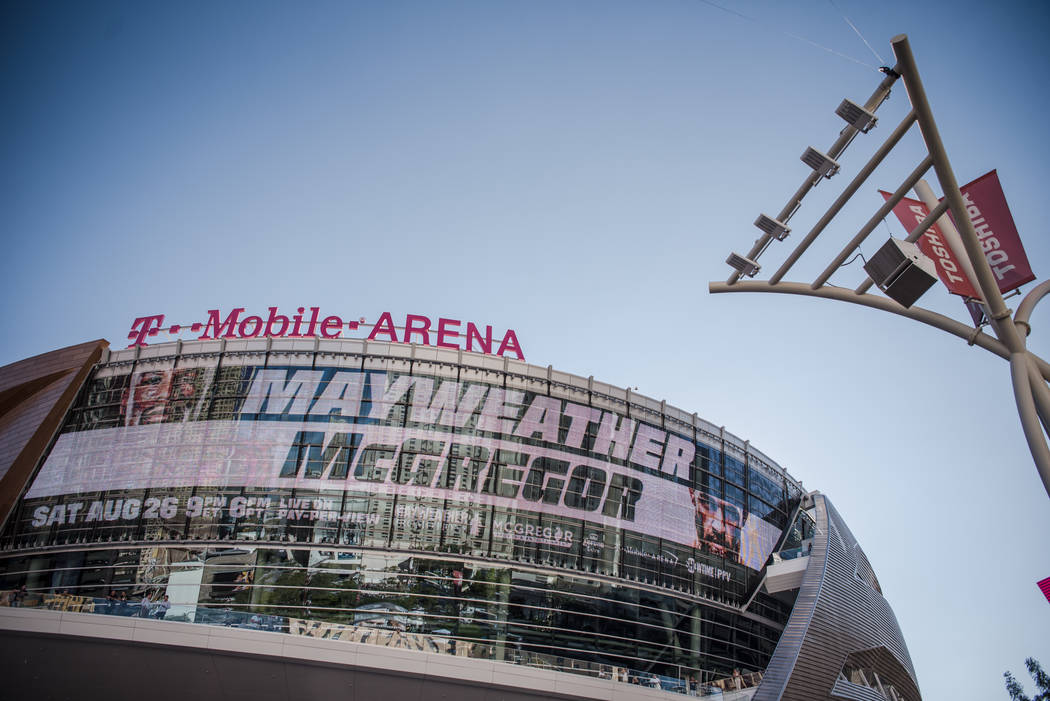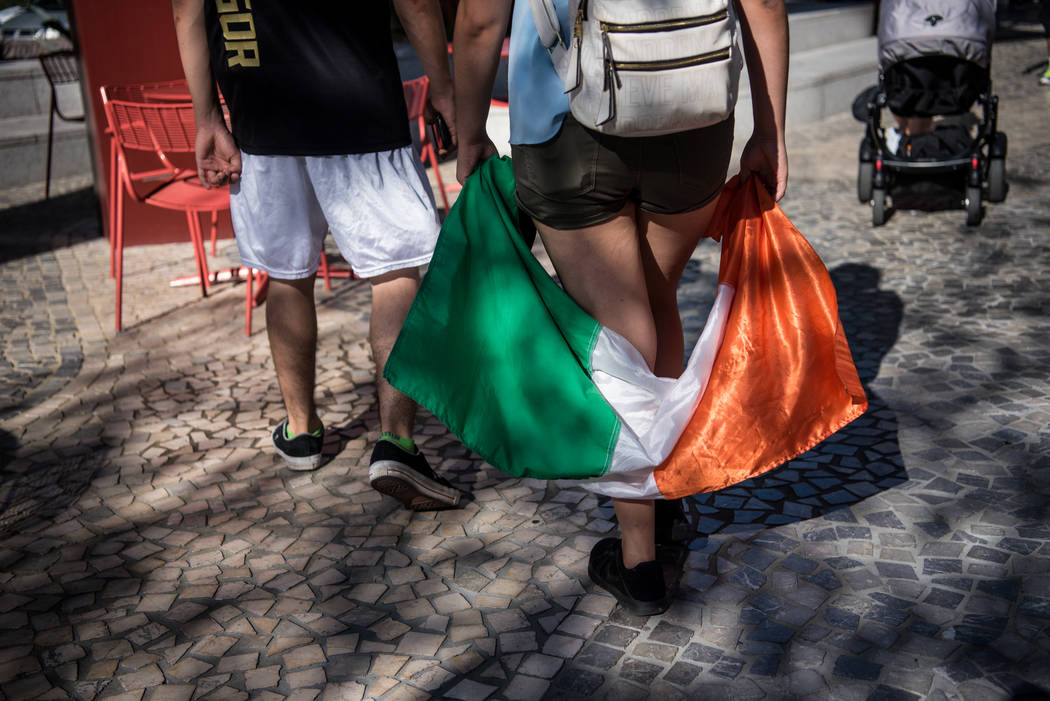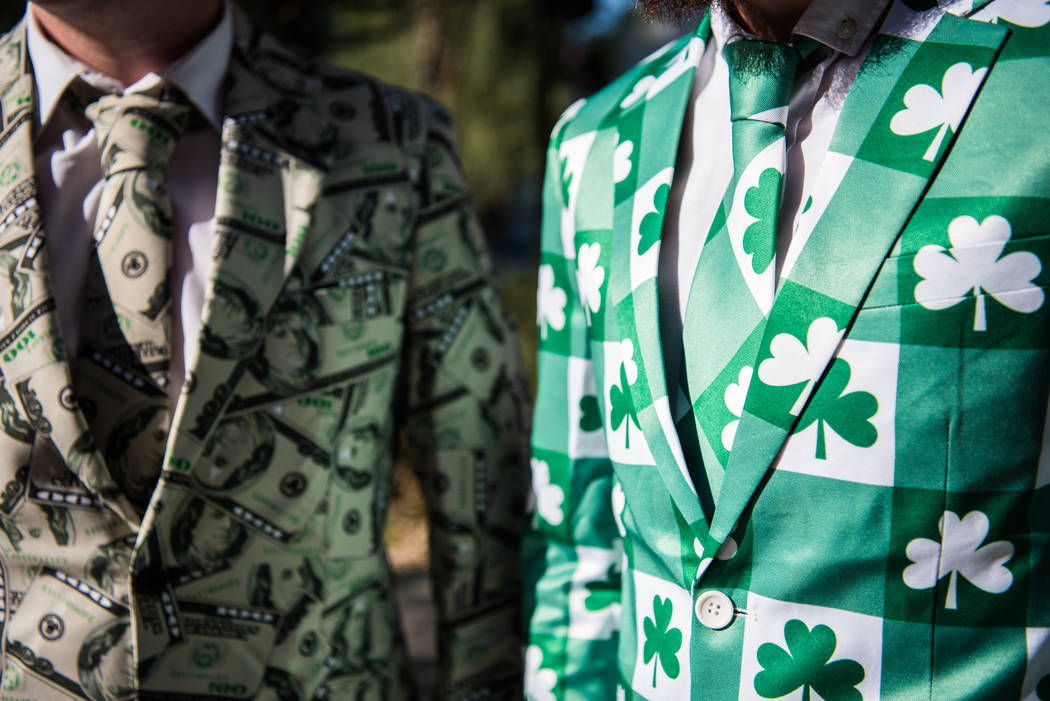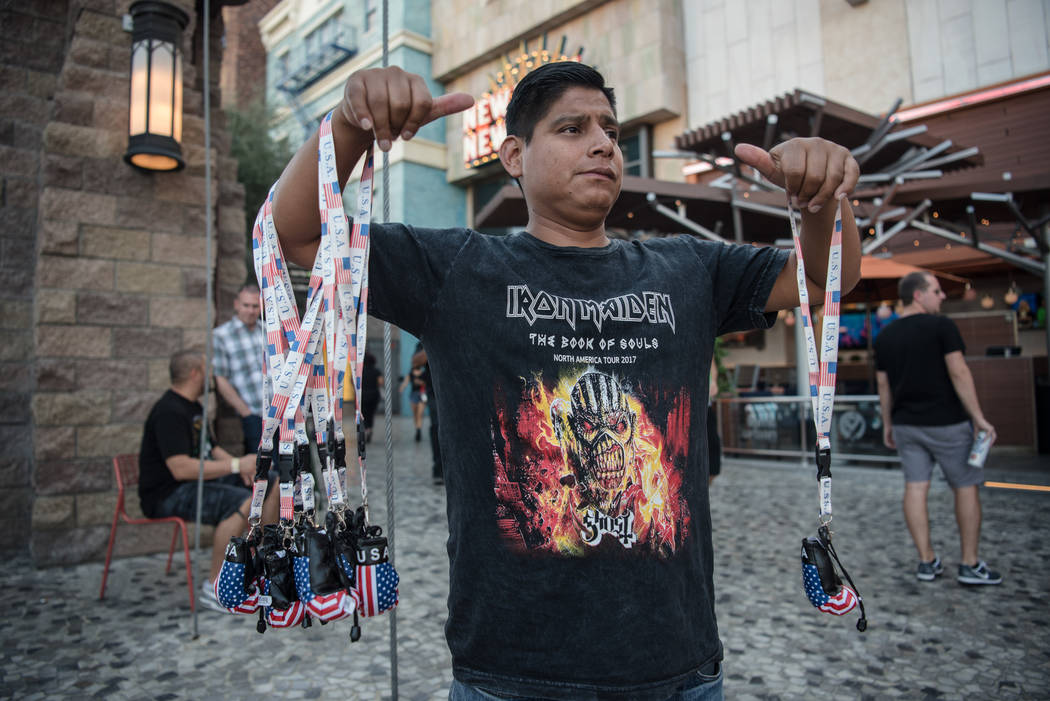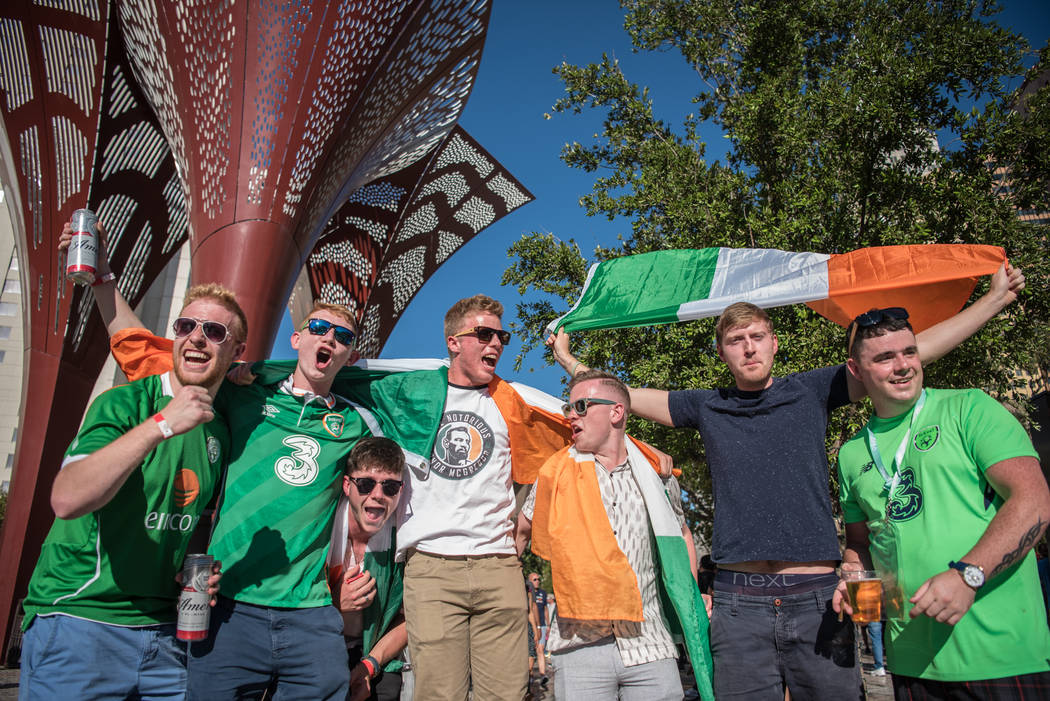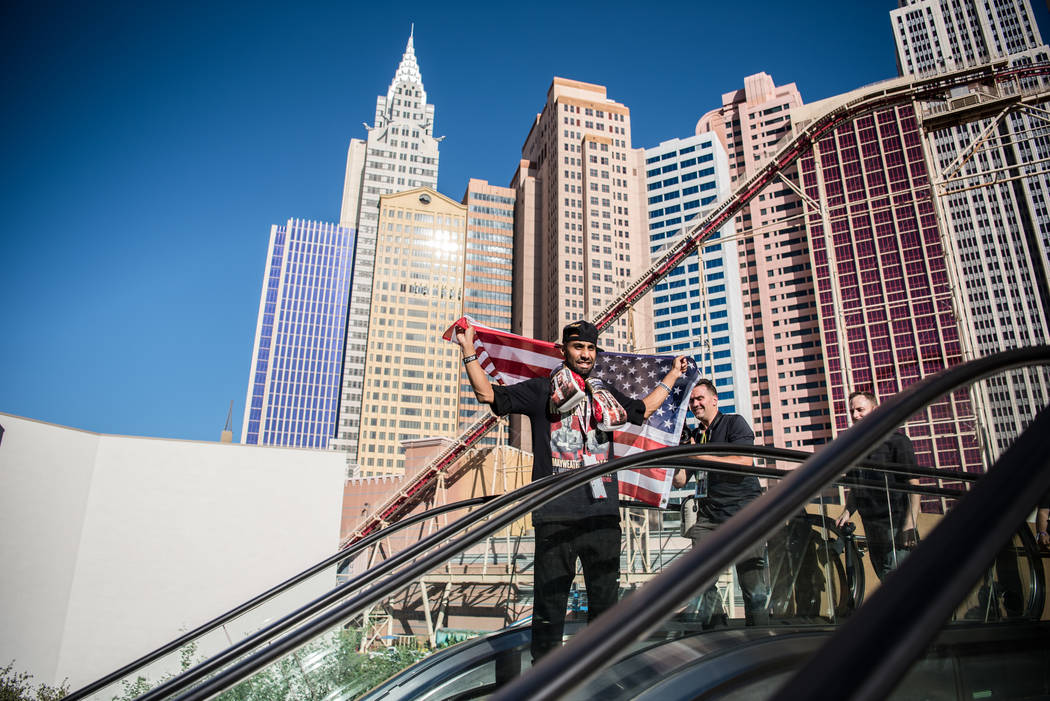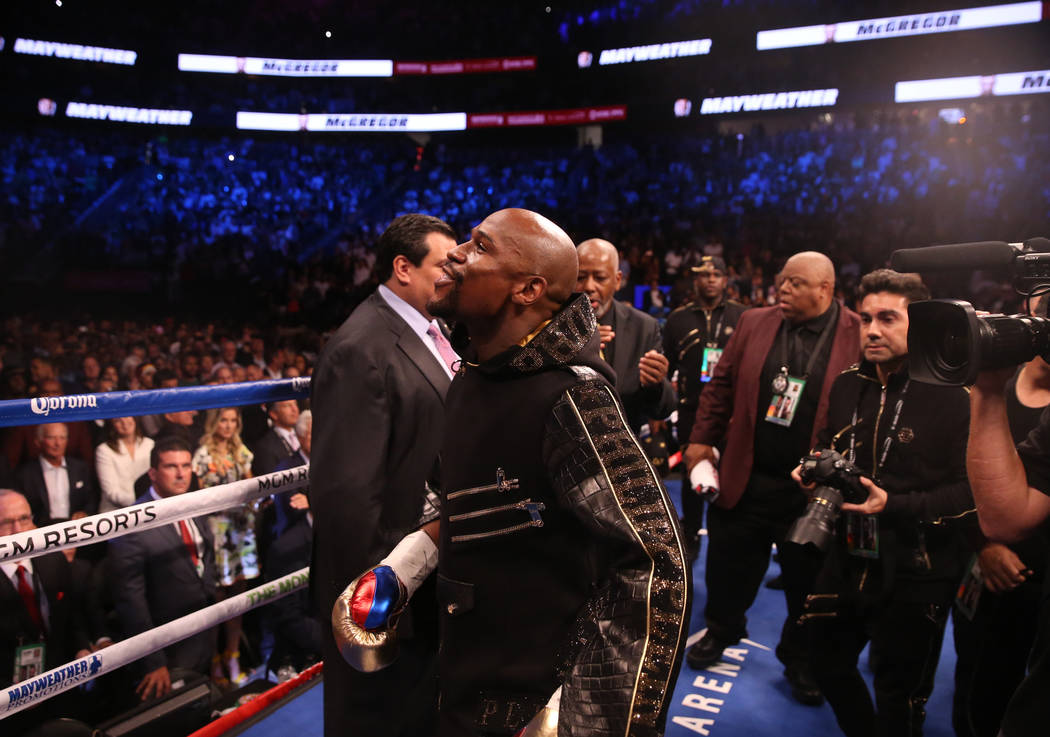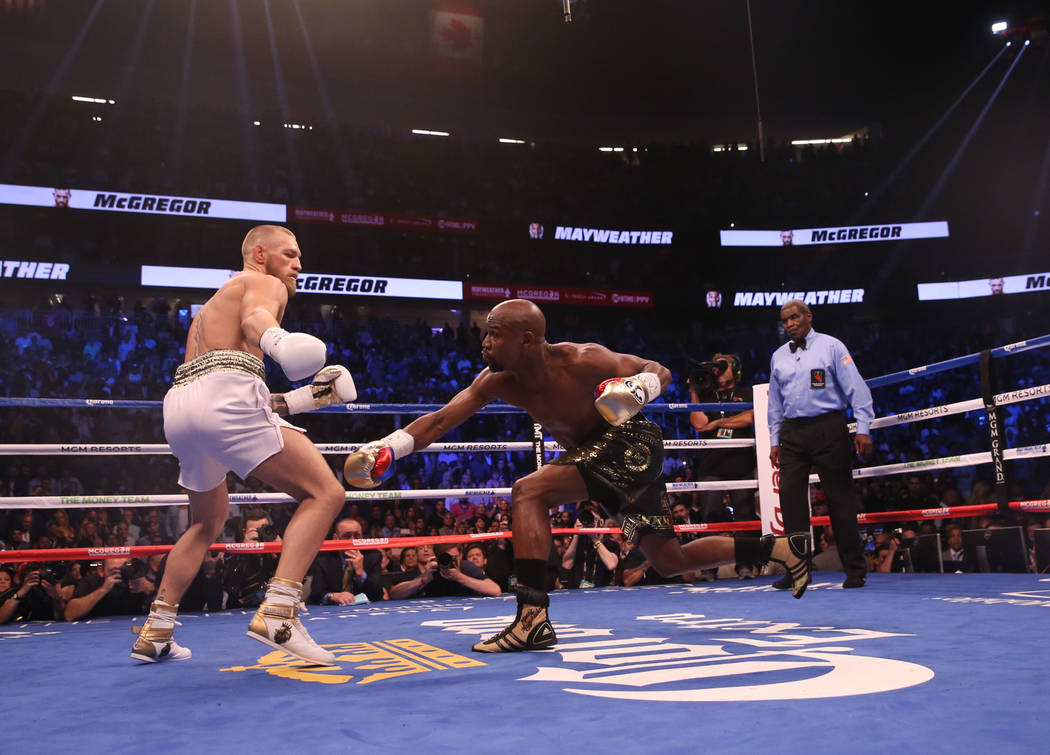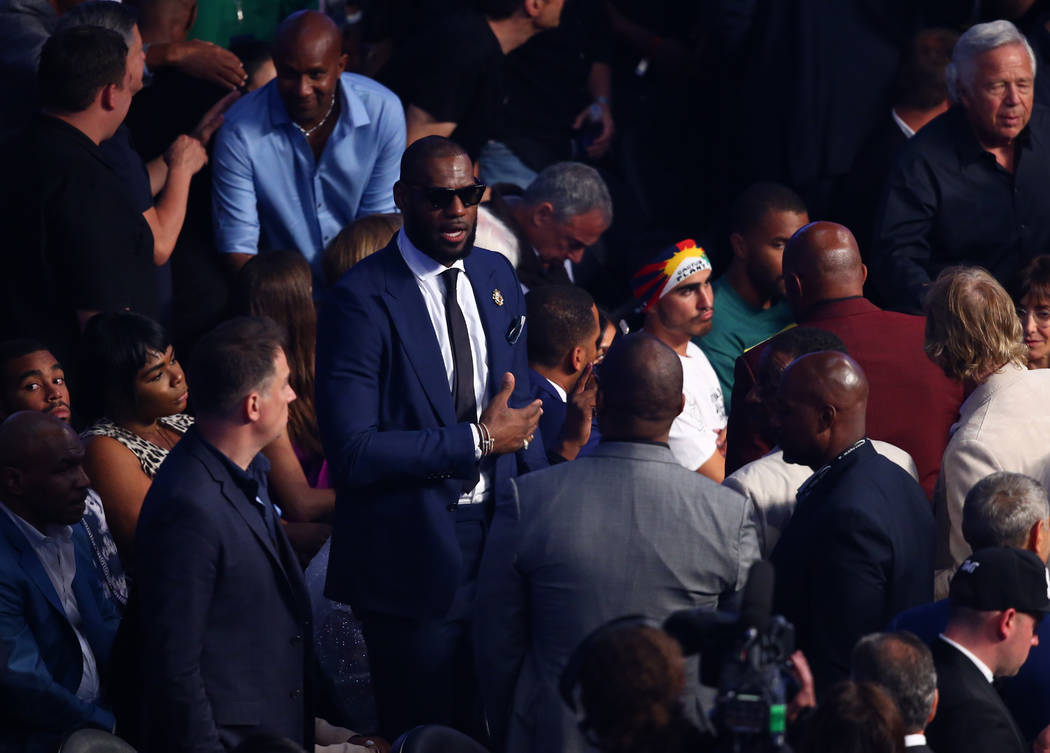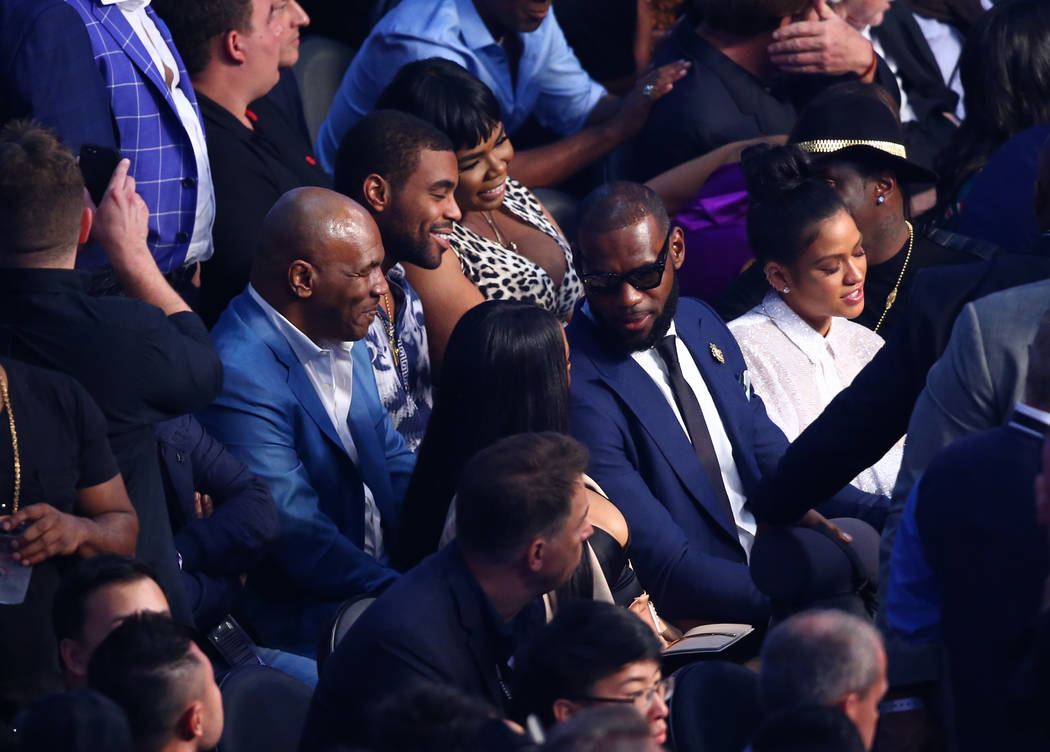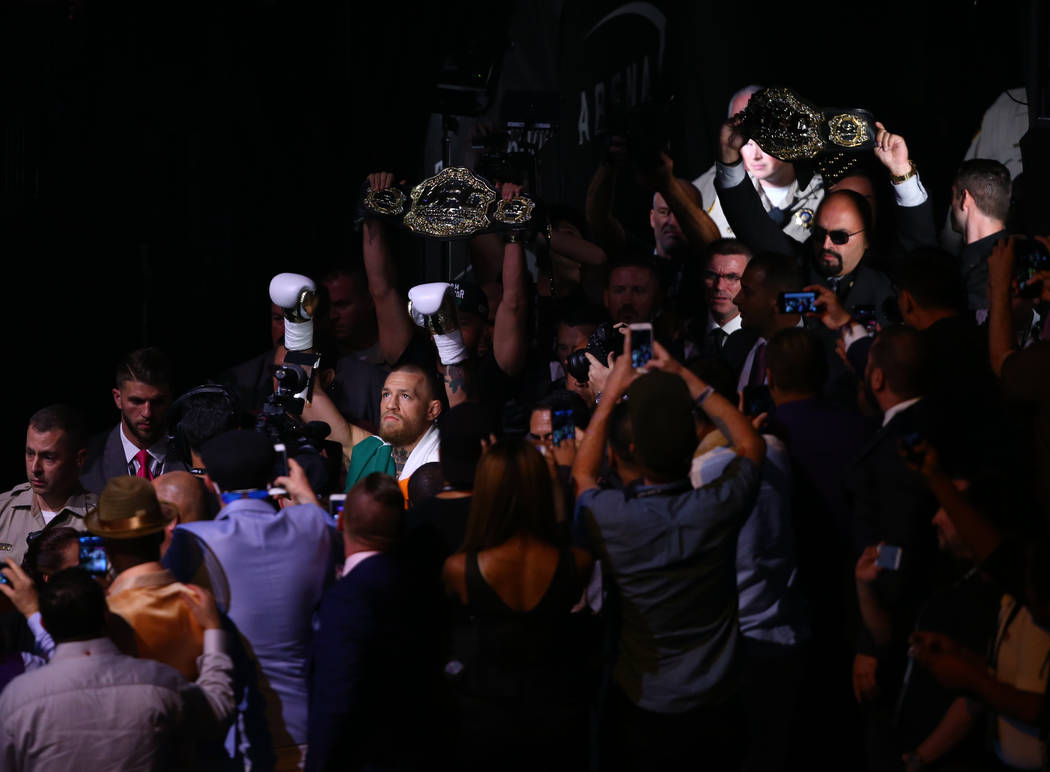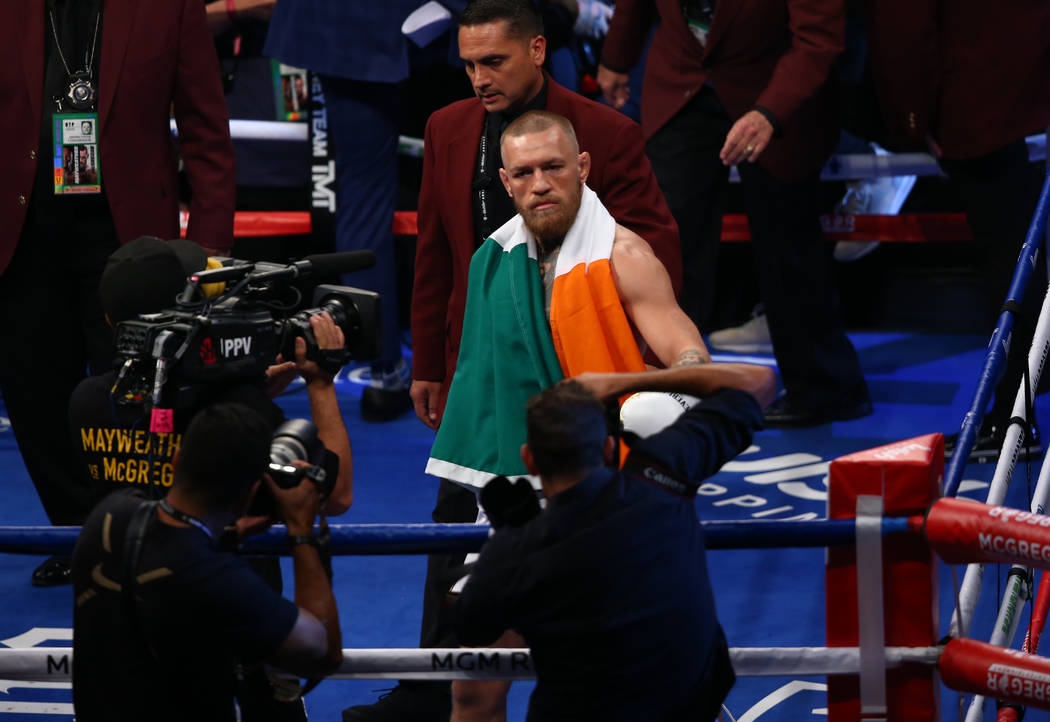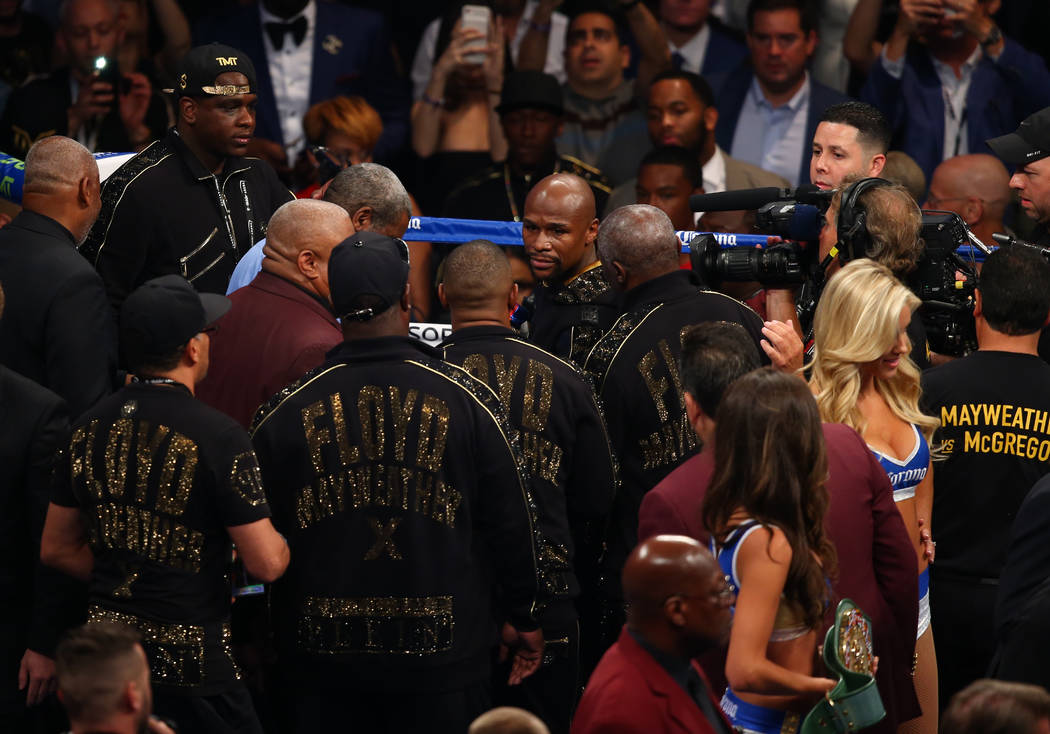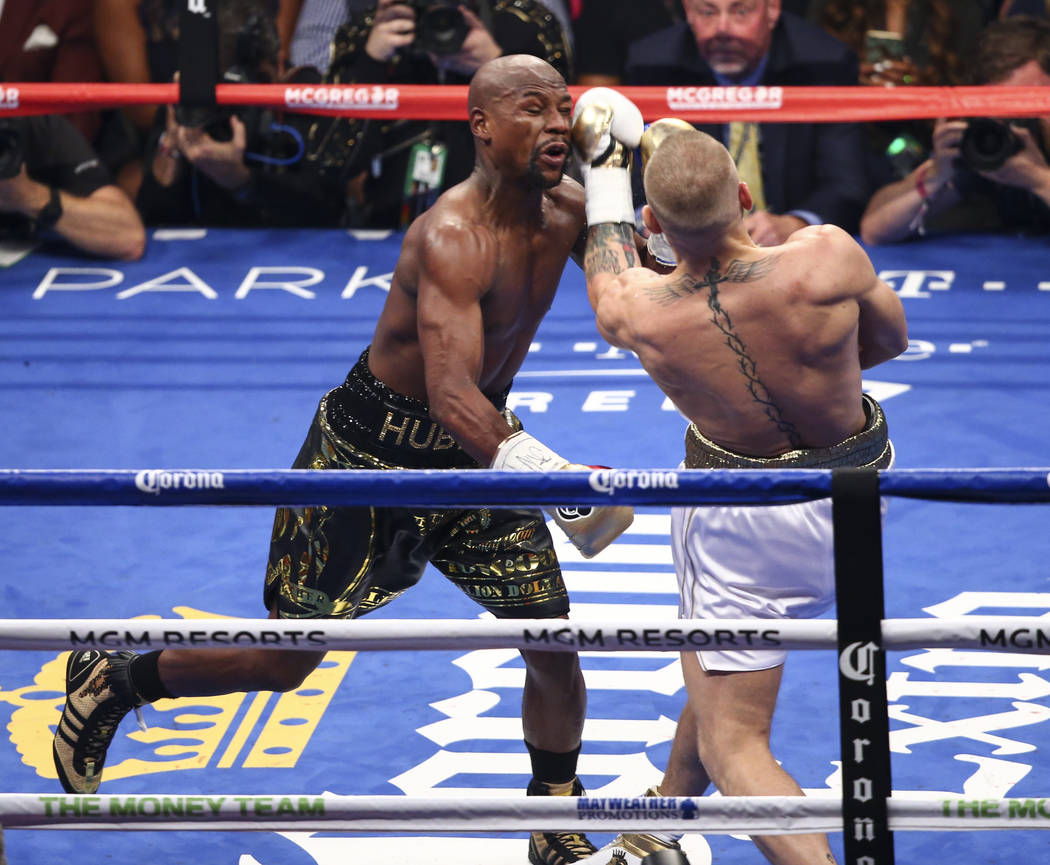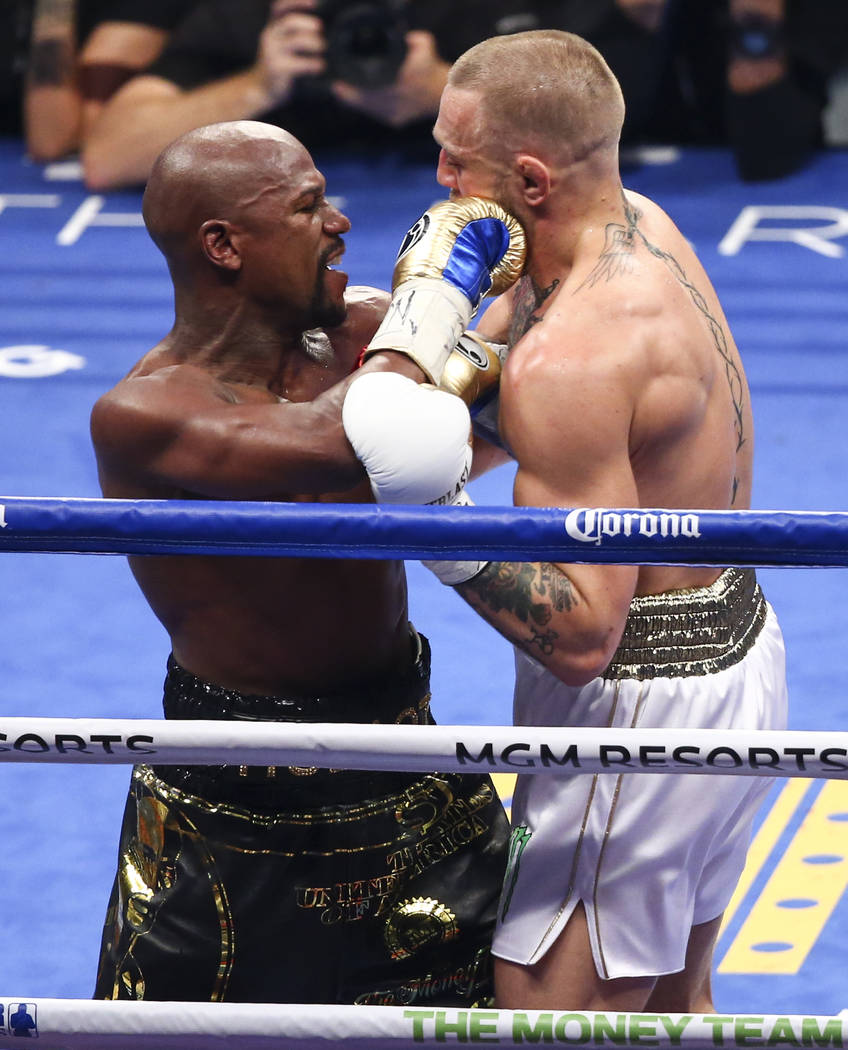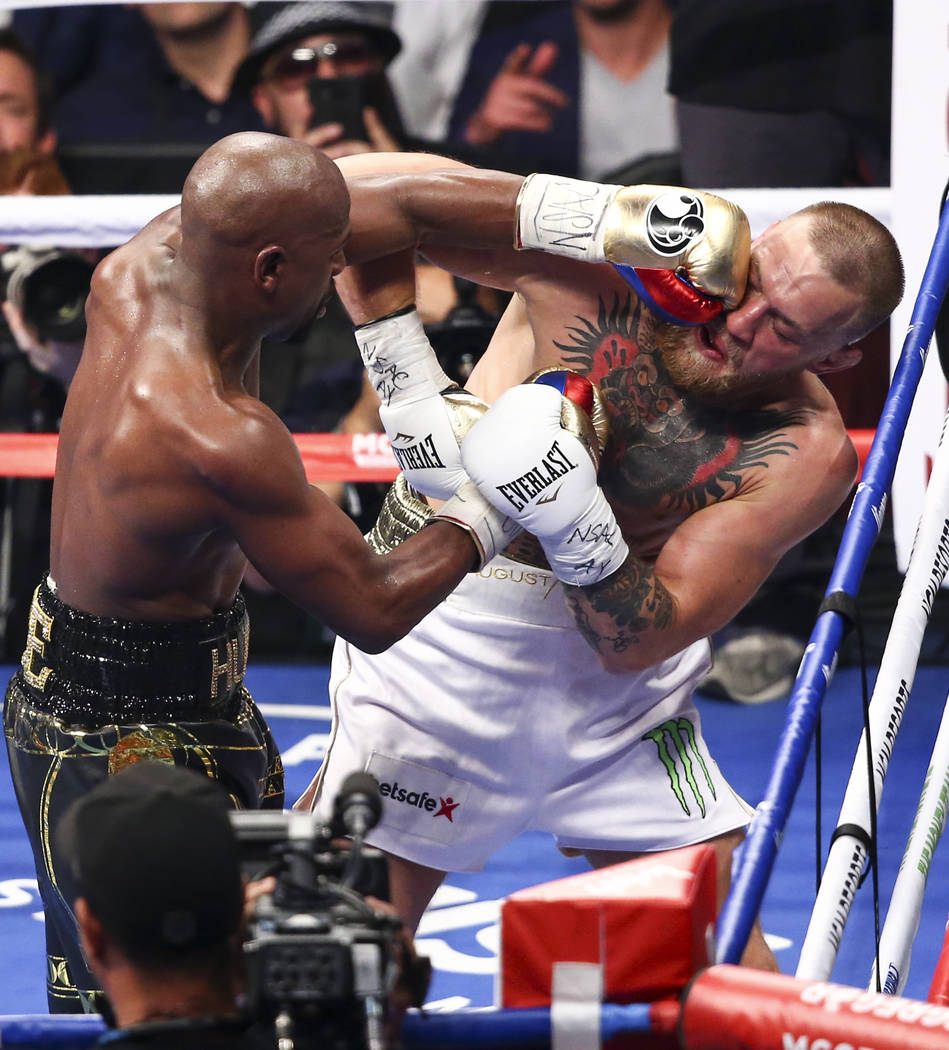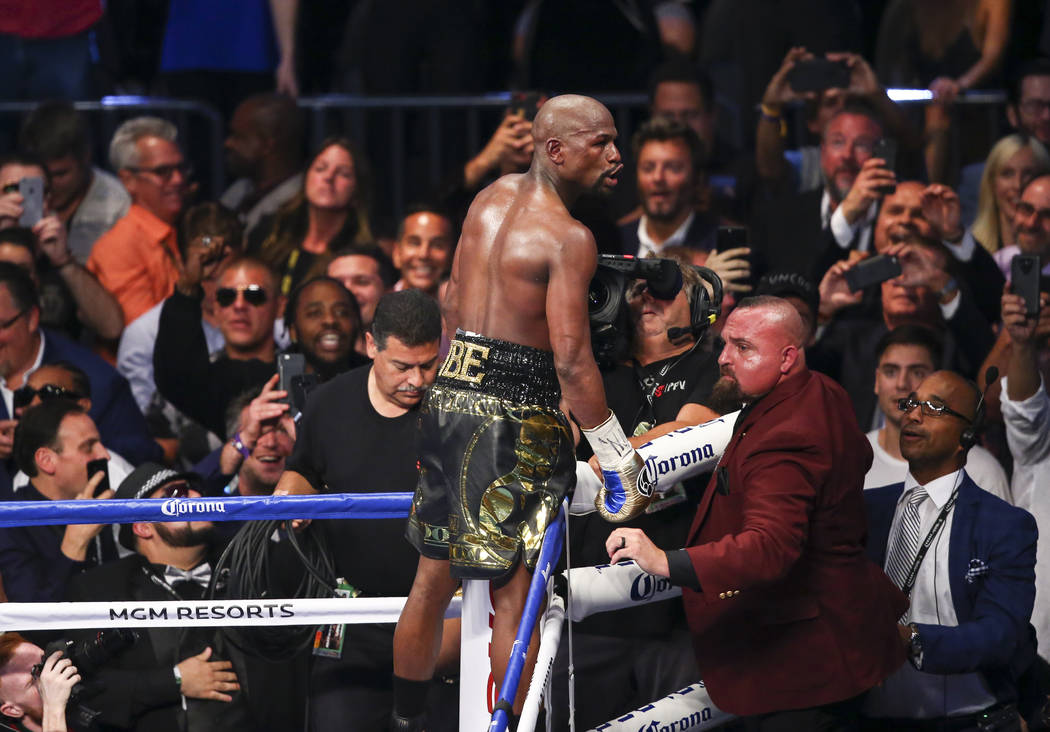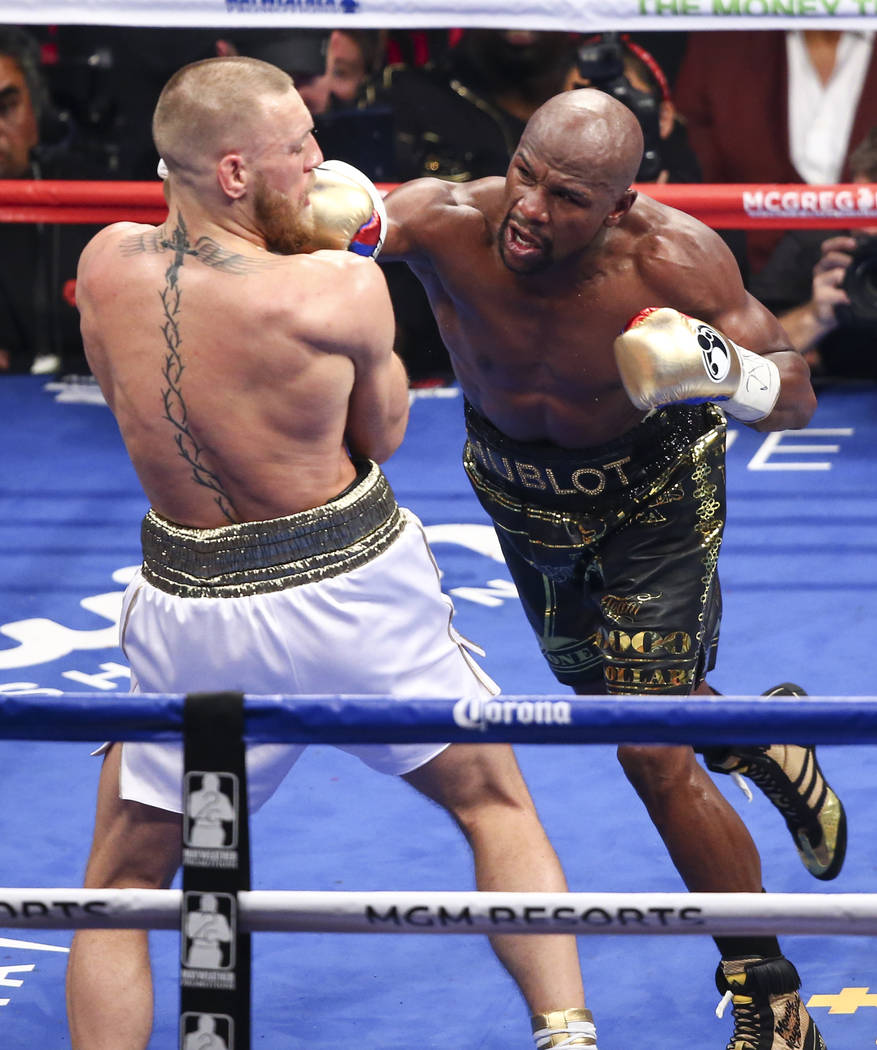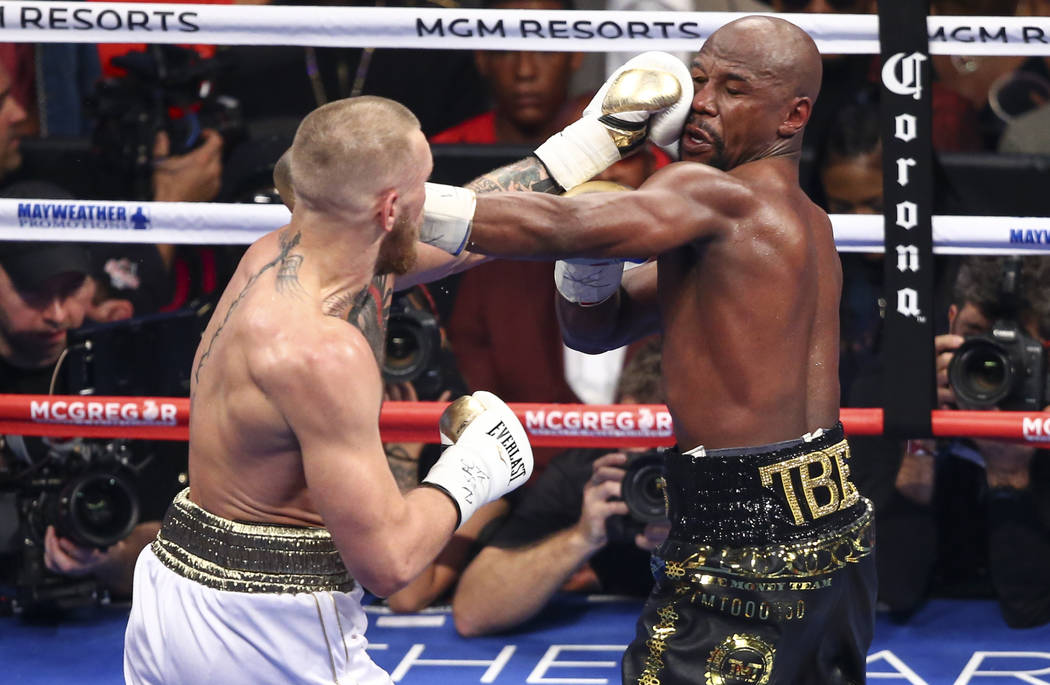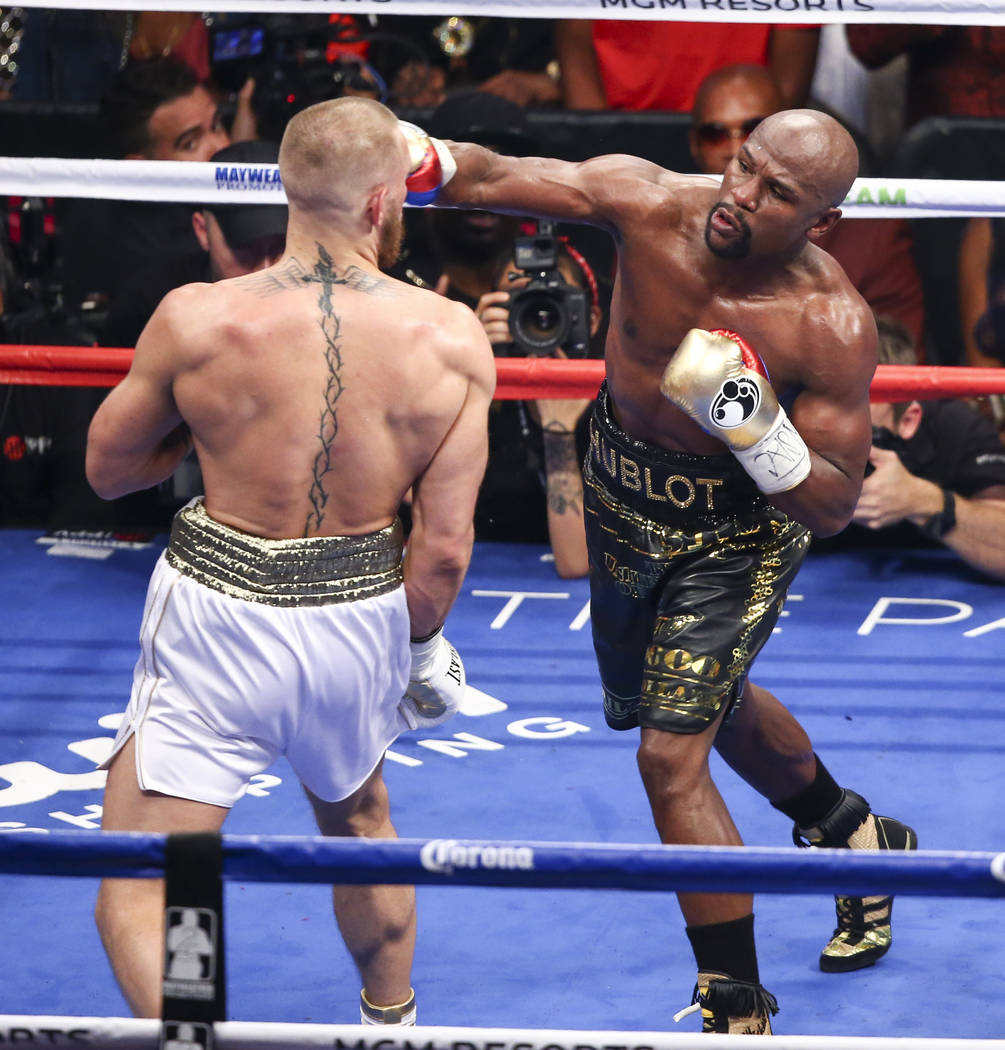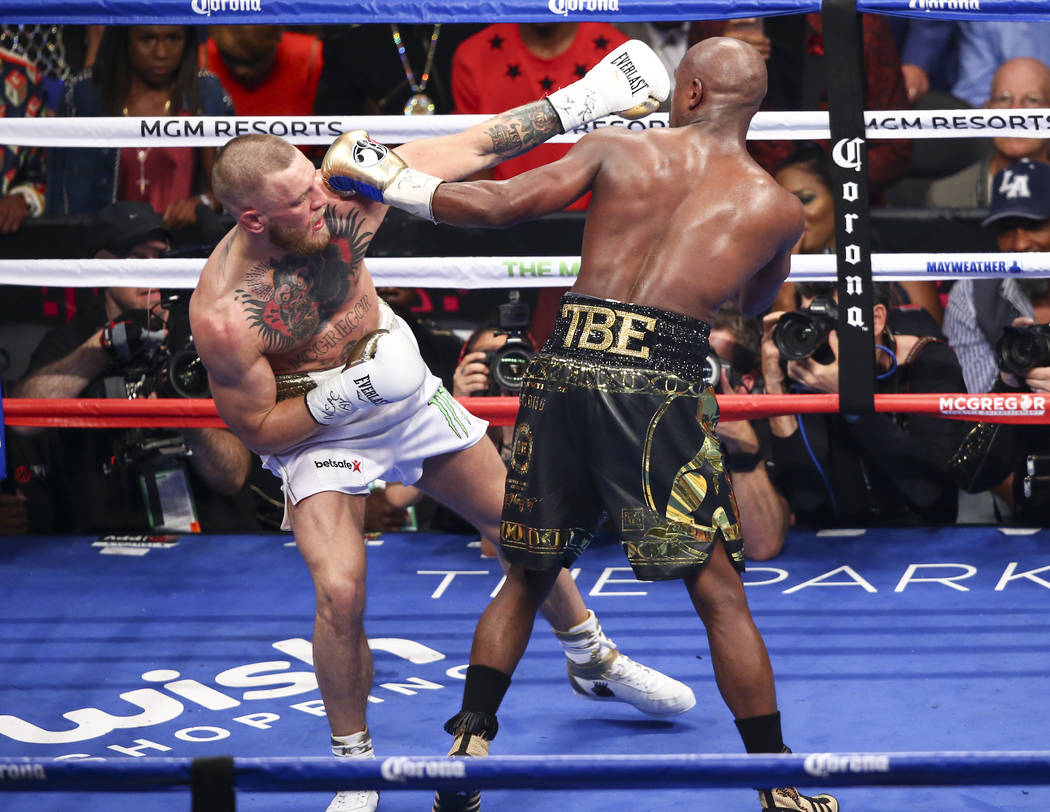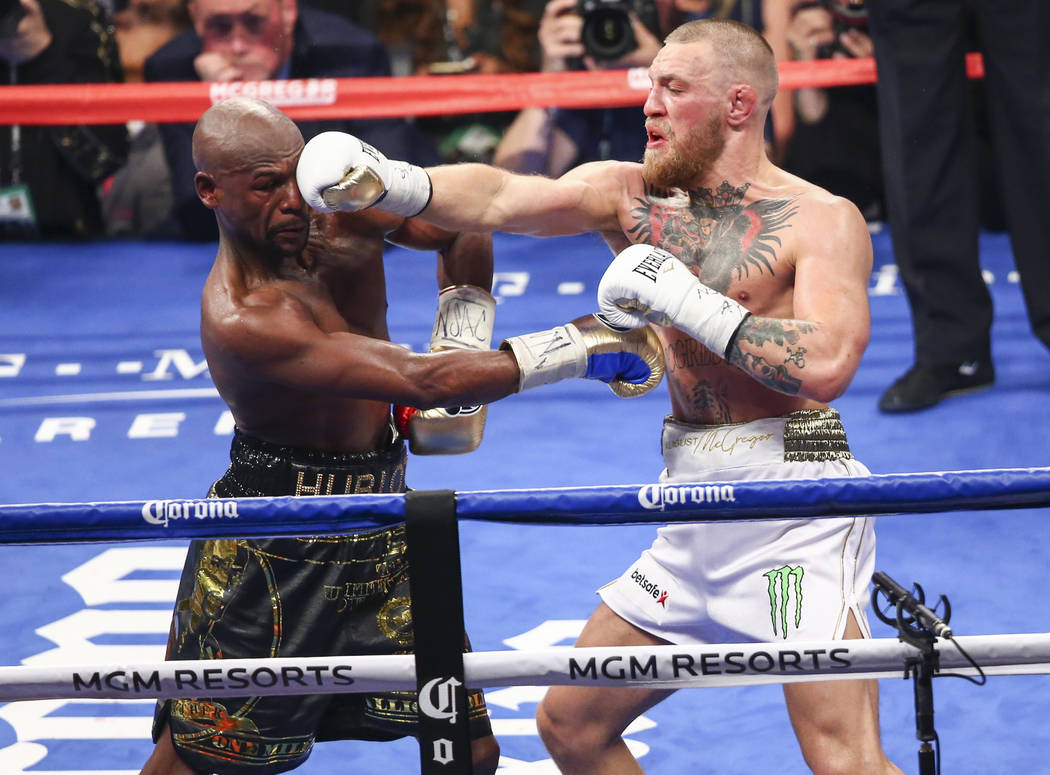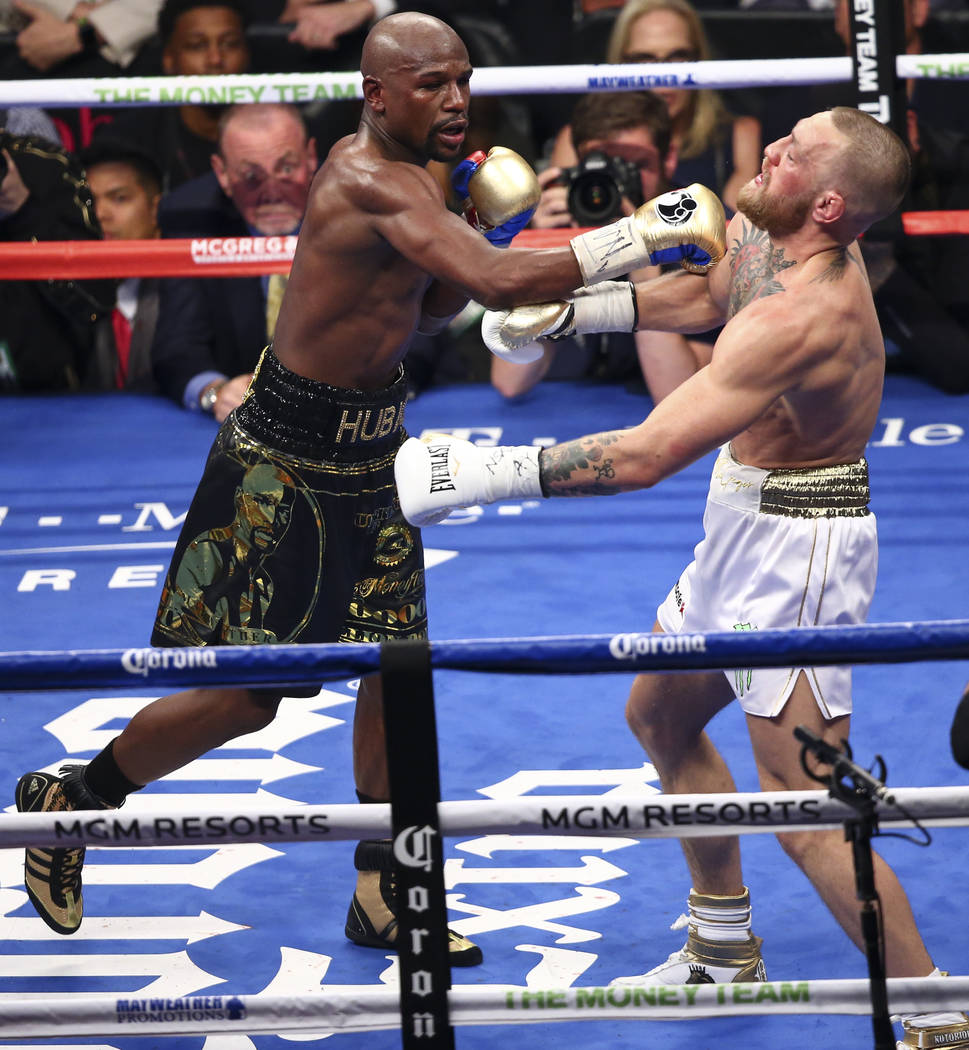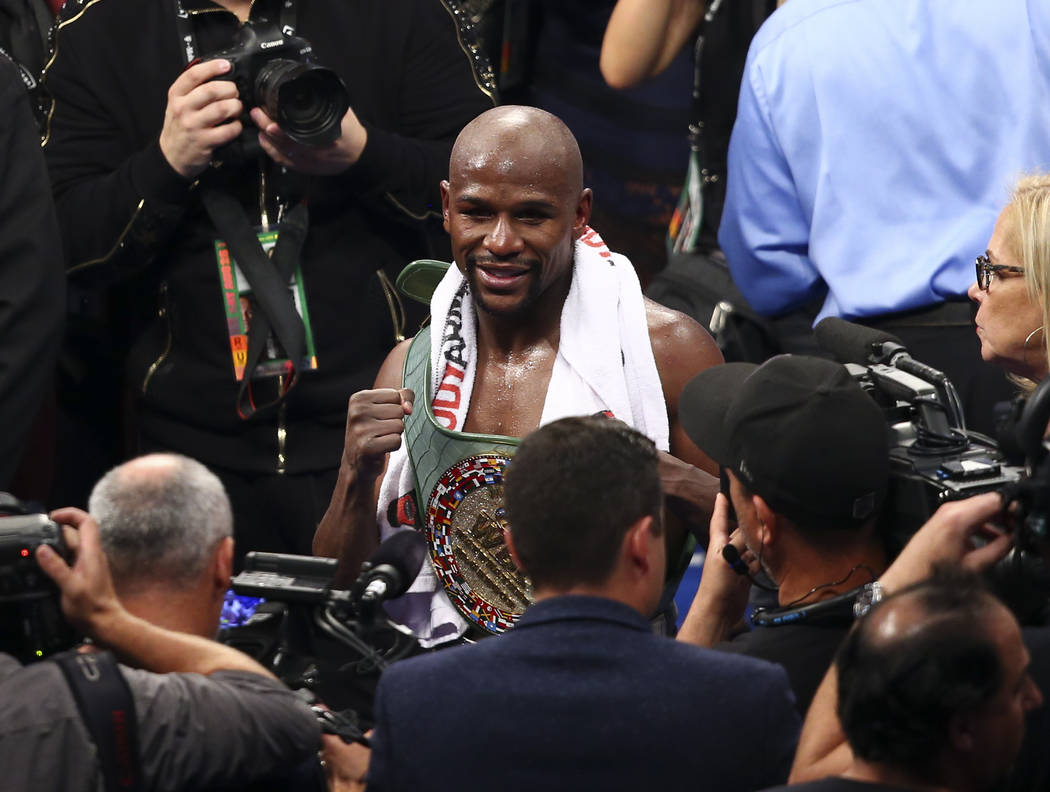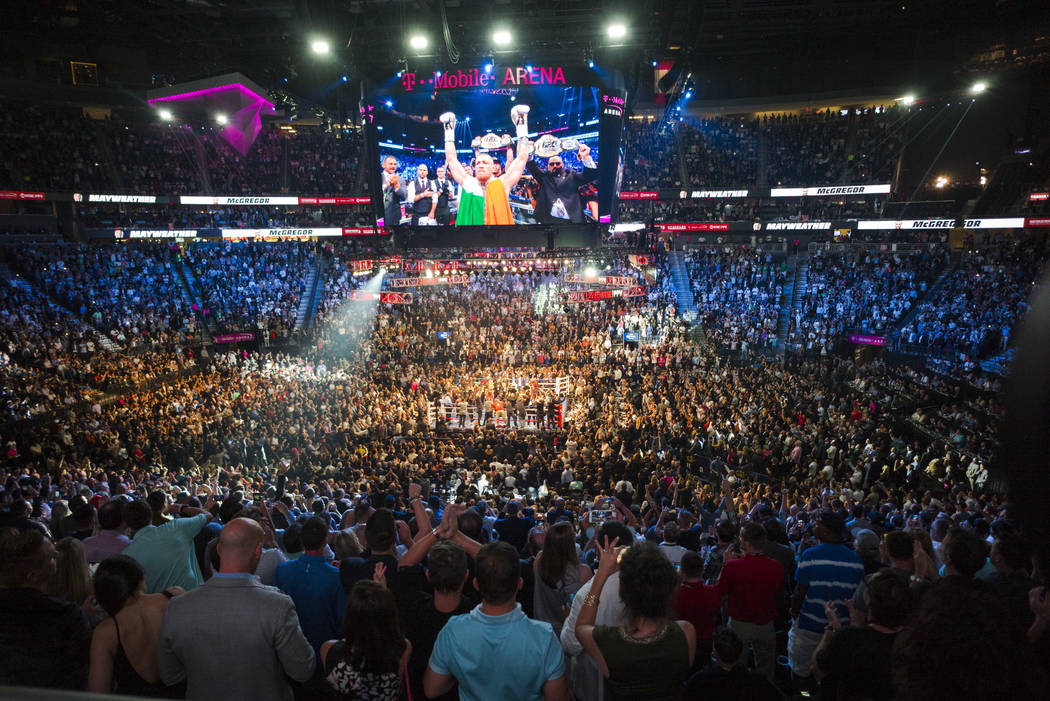 It was at a media gathering a few weeks ago when Floyd Mayweather said that if Conor McGregor could go the distance and still lose their globally anticipated fight, he would consider it a victory for the crossover UFC star.
It wouldn't have been, of course. A loss is a loss.
But what is it we saw Saturday night?
The circus followed a script many believed would occur all along, with Mayweather taking a few rounds to figure out McGregor and then relying on a lot more experience and better conditioning, winning via technical knockout at 1:05 of the 10th round at T-Mobile Arena.
It's true referee Robert Byrd could have allowed the action to continue, that as gassed as McGregor was, he might have been able to survive another round.
But that's where the fine line between responsible and reckless appears for the third man in the ring.
Mights and maybes are too vague when talking a fighter's health.
It wasn't a terrible stoppage. It was more time than not.
McGregor, valiant effort and all, was done.
It is a historic outcome on countless levels for boxing and MMA, beginning with the fact Mayweather has surpassed Rocky Marciano's renowned record of 49 wins against no defeats and is now 50-0. He has said forever that the mark means little to him, but fewer believe that than thought McGregor had a legitimate chance to win.
They didn't sell out the fight as promoters from both camps predicted, an announced gathering of 14,623 paying exorbitant prices for certain seats.
"It was a great event," said Mayweather Promotions CEO Leonard Ellerbe. "You're not always going to get it right (on pricing). We get it right more times than not."
There were sections of empty seats in the upper levels.
"I guess it was because there weren't people in them," Ellerbe said.
Oh.
It was a promotion that began with a world tour of humor and brashness and some vulgarity, and ended with the same sort of technical difficulties that plagued Mayweather against Manny Pacquiao in May 2015. The start of the fight Saturday was delayed as cable operators across the world and the UFC Fight Pass application stalled.
It didn't reach the point of Showtime searching for some rabbit ears and AAA batteries, but it was closer than the network probably ever imagined.
How this happens in 2017 is a technological mystery, and yet things finally started and the script began its slow, predictable journey.
McGregor deserves all sorts of credit for showcasing his versatile gifts, a UFC champion stepping into a ring for his first professional boxing match and delivering a far more effective effort than odds suggested.
"(Mayweather) is so composed," McGregor said. "I have to give him great respect. I thought it was close. I just got a little fatigued. He has had a great career. That's what 50 professional fights will do for you. It was a lot of fun."
McGregor won the first three rounds — despite what some of the typically bizarre and foolish boxing scores were from two of three judges — before beginning to tire and ending all Irish dreams of an upset that would have trumped any Miracle on Ice or Jets over Colts or Villanova stunning Georgetown or Buster Douglas knocking out Mike Tyson for the summit of sports shockers.
"He is a tough competitor," said Mayweather, fighting for the first time in two years after coming out of retirement for a guaranteed $100 million to face McGregor. "But the game plan was to let him take all of his shots early and then take him out down the stretch. He got all his power shots off the first 25 minutes, but then he started to slow down.
"This was my last fight. This is it. You won't see me in the ring again, so whatever young guys are calling me out, forget it. I'm good."
What now, then?
McGregor will return to the UFC and could possibly fight Dec. 30 in Las Vegas, having only strengthened his standing as one of the world's more entertaining and talented athletes.
As for boxing, we are three weeks from Canelo Alvarez meeting middleweight champion Gennady "GGG" Golovkin on Sept. 16 at T-Mobile Arena, when a more conventional promotion will afford us one of the more anticipated fights in decades.
There is a lot of good to that.
But no one can deny the level of worldwide enthusiasm Saturday delivered. Boxing has never been dead — what in the world does that mean, anyway? — and perhaps it even gained more popularity with Mayweather-McGregor.
It was a crazy scene, all right, from beginning to end.
It was great, great theater.
And it ended how you always knew it would.
Send out the clowns. It's over.
But it was a heck of a ride.
Contact columnist Ed Graney at egraney@reviewjournal.com or 702-383-4618. He can be heard on "The Press Box," ESPN Radio 100.9 FM and 1100 AM from 11 a.m. to 2 p.m. Monday through Friday. Follow @edgraney on Twitter.
Related
Floyd Mayweather stops Conor McGregor in 10th round
Floyd Mayweather's TKO a historic win for sports books
Conor McGregor exceeds expectations before tiring
Badou Jack leads undercard with TKO over Nathan Cleverly
PPV issues cause problems for Mayweather-McGregor card
Stars of all styles hit Mayweather-McGregor bout
Explore the scene at the Mayweather-McGregor fight — PHOTOS
Floyd Mayweather vs. Conor McGregor — TWEETS