Preakness questions immediately face Always Dreaming
Updated May 11, 2017 - 7:28 pm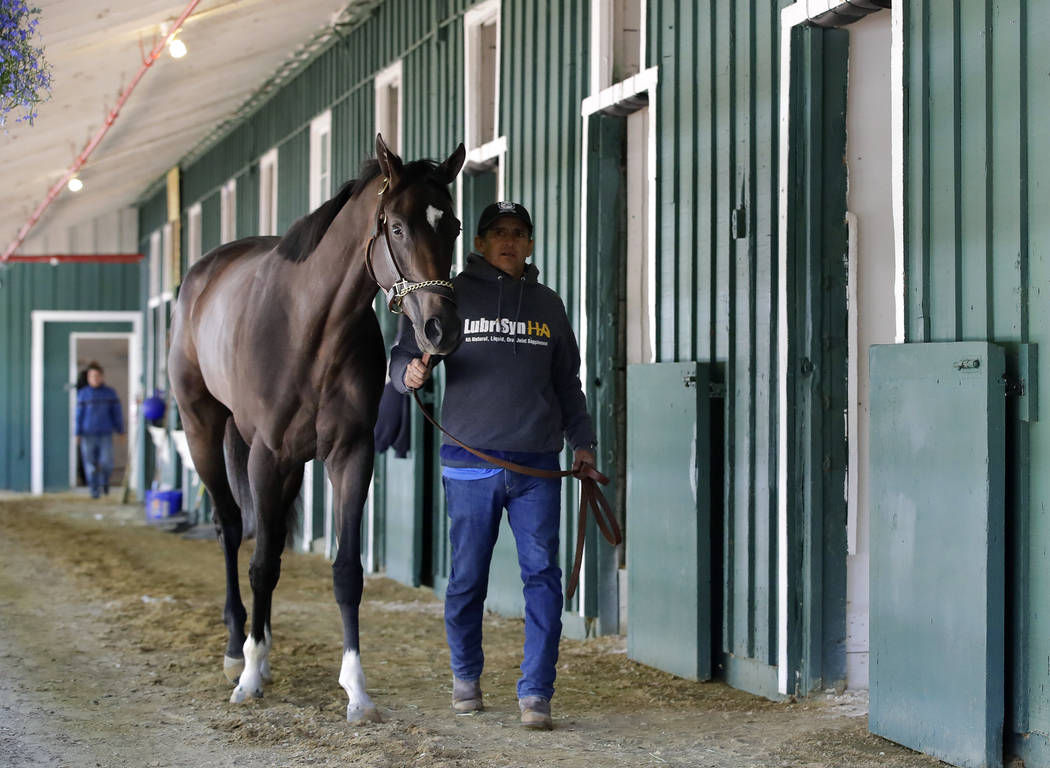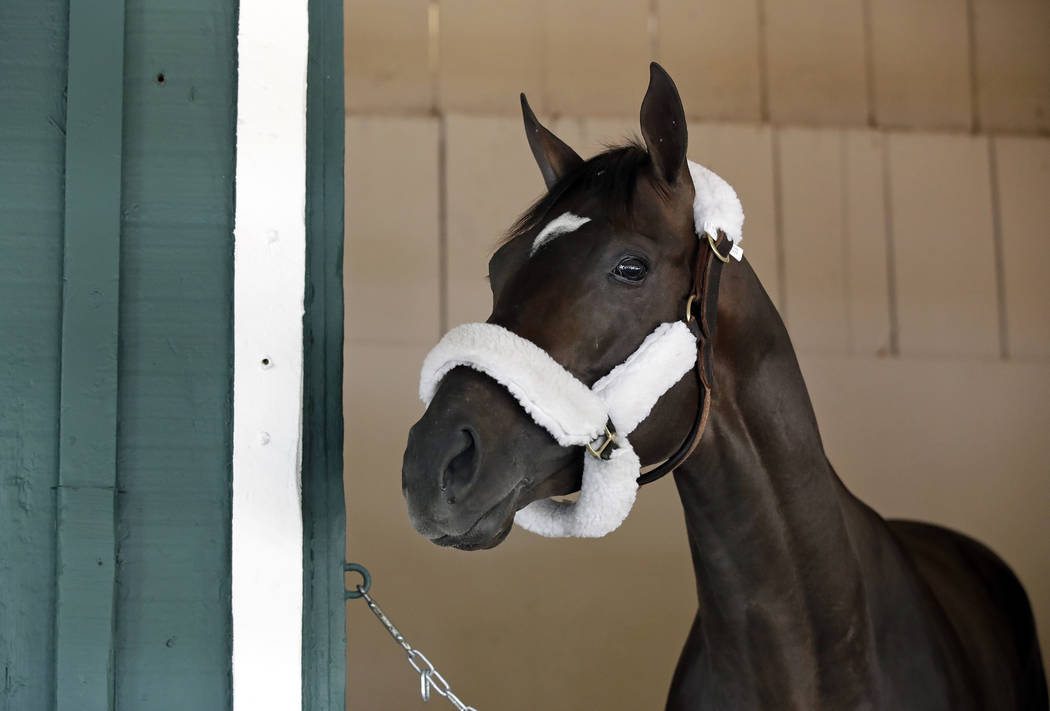 After Always Dreaming crossed the finish line first in the Kentucky Derby, the first question was, "Is he good enough to win the Triple Crown."
The next leg is the Preakness at Pimlico on May 20.
Winning trainer Todd Pletcher was a low percentage — 1-for-45 in the Kentucky Derby. After Saturday, he was 2-for-48. You could see him in the postrace visuals on NBC Sports looking as if the weight of the world had been taken off his shoulders.
On a local radio show, I had compared Pletcher to college basketball coach John Calipari of Kentucky. Both get the best available young talent to work with.
Calipari has won the NCAA title once. But it feels like he has underachieved because of how many of his players have stellar NBA careers.
Pletcher had one Derby victory with Super Save in 2010. Despite all of the Eclipse Awards his horses have won, it felt as if he had underachieved, too. Now with his second Derby win, that burden is gone.
That shows us how important the Derby is to the public. Trainer Bob Baffert has said that when he gets recognized in public, people will ask, "Didn't you win the Kentucky Derby?" They don't ask if he won a Breeders' Cup race or another Grade 1 stakes.
So now it is on to Baltimore and the Preakness. Always Dreaming has shipped to "Old Hilltop," where he will face some Derby survivors plus some new shooters.
After the Derby, I like to watch it several times and focus on a different horse each time. In a 20-horse field, there are trouble trips galore.
I suggest you do the same. Or at a minimum, review the Derby result chart and read the comments. It is staggering how many horses got into trouble.
The list includes Classic Empire, Tapwrit, Gunnevera, McCraken, Irish War Cry, Hence, Girvin, Patch and Irap. Some of these will run in the Preakness, some will await the Belmont Stakes, and others, such as McCraken, will need time off to heal.
Always Dreaming became the fifth consecutive favorite to win the Derby. I wrote last week that this trend coincides with Churchill Downs' switch to a Derby point system rather than using graded earnings to make the field.
The Preakness is a shorter race than the Derby and by far the most formful leg of the Triple Crown. The Derby winner has a high strike rate, which would lead to a Triple Crown hopeful in the Belmont.
NBC Sports reported its Derby ratings were up more than 10 percent over last year. The overall handle at Churchill Downs and in Nevada with up, too.
This is too small a sample to hang your hat on. But big event days and boutique meets show that million of fans still follow horse racing and enjoy a quality product.
Preakness seminar
The South Point will host a Preakness handicapping seminar at 6 p.m. May 19. Ralph Siraco of the Race Day Las Vegas radio show will host. Guest handicappers include Southern California clocker Donald Harris and South Point house handicapper Patrick McQuiggan.
Richard Eng's horse racing column is published Friday in the Las Vegas Review-Journal. You can buy his Santa Anita Park picks at racedaylasvegas.com. You can email him at rich_eng@hotmail.com and follow @richeng4propick on Twitter.