Irish War Cry due for good race, pick to win Belmont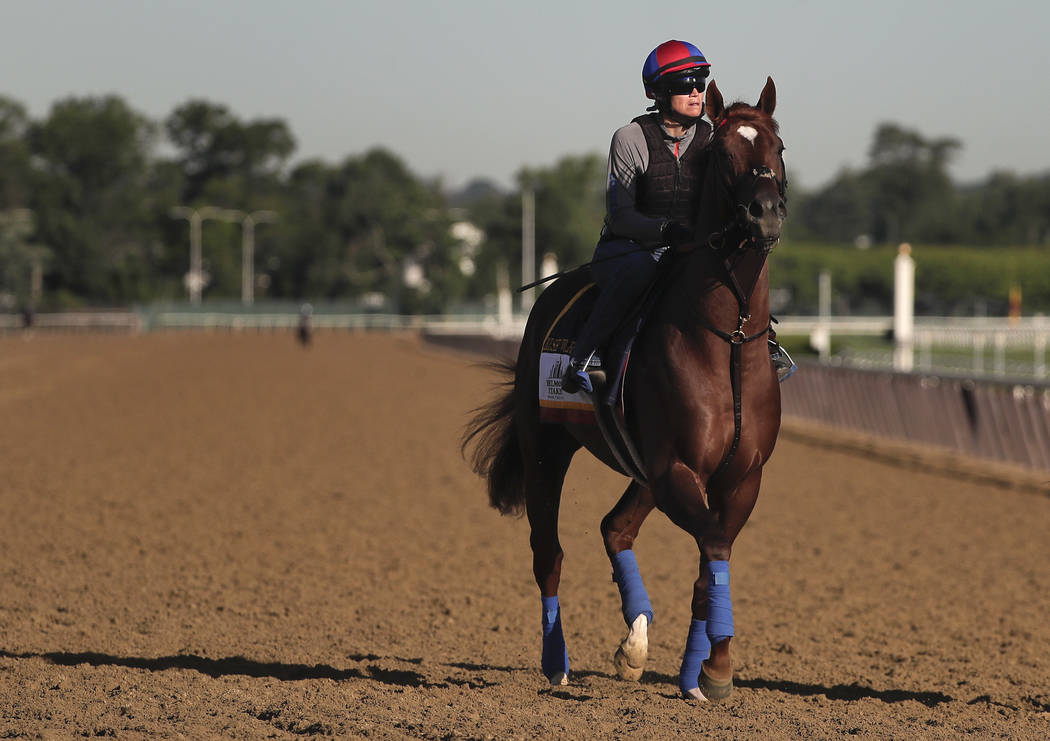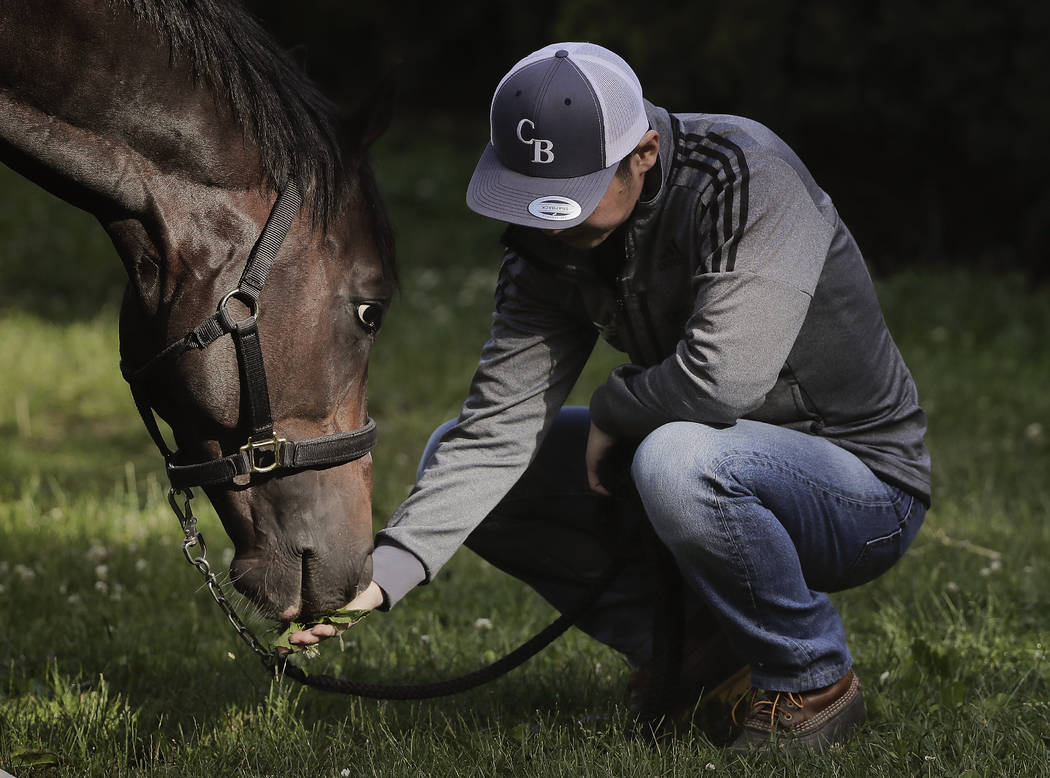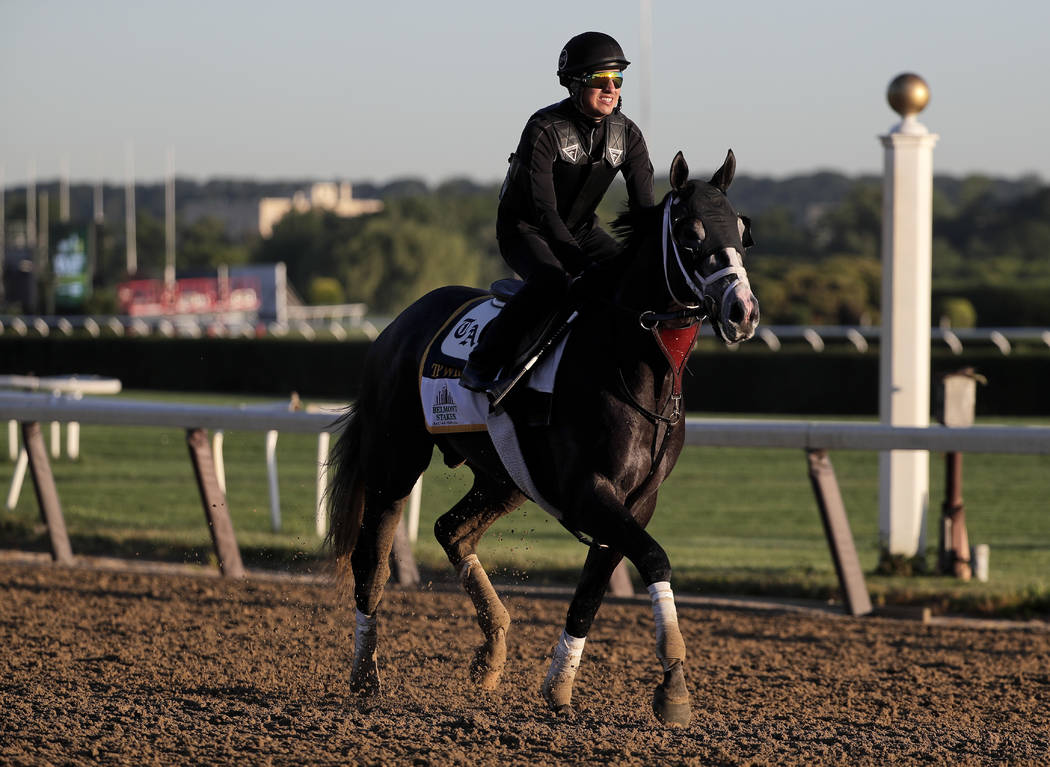 With Kentucky Derby winner Always Dreaming and Preakness champion Cloud Computing skipping the Belmont Stakes on Saturday, the Triple Crown races will produce three different winners for the second consecutive year.
The Belmont drew a field of 12 horses. But a veterinary report released by the New York Racing Association on Wednesday will cast shade on three runners.
Epicharis (4-1) was treated with Bute because of possible lameness in his right front foot. Bute in veterinary terms is like aspirin to humans. Senior Investment (12-1) was treated with acupuncture for a slight muscle spasm. And Gormley (8-1) received fluids because of mild dehydration.
The Belmont is a well-balanced dozen, so it should be an excellent race to bet. And despite the NYRA report, I still like the chances of Epicharis, Senior Investment and Gormley.
My top choice is Irish War Cry, the 7-2 favorite. The colt has a zigzag pattern of good race-bad race and is due for a good one. His victories in the Holy Bull and Wood Memorial are fast enough to win Saturday.
Epicharis has the best stamina pedigree to go 12 furlongs. The Belmont is a galloper's race, and this colt is a proven marathoner.
Gormley won the Santa Anita Derby and also is bred to be a natural stayer. His Kentucky Derby, as with Irish War Cry and Tapwrit, was so poor it is a complete throw-out.
Tapwrit (6-1) is a danger because his trainer, Todd Pletcher, has a history of doing well in the Belmont. Tapwrit won the Tampa Bay Derby but has run two clunkers since.
And finally I will go with Senior Investment (12-1) to be a deep closer. This colt doesn't get warmed up until a mile into the race.
Eng's picks: Irish War Cry, Epicharis, Gormley, Tapwrit, Senior Investment.
This is my final column for the Review-Journal. I have enjoyed the opportunity to serve horse racing fans for the past 20 years.
I have met hundreds of incredible people on both sides of the race book counters in Las Vegas. We have more fans in Nevada participating in horse racing daily than any other state.
Beginning immediately, I will be filing columns for two horse racing entities.
America's Best Racing (americasbestracing.net) has hired me to write educational columns based upon my book "Betting on Horse Racing for Dummies." Hopefully I can provide a bridge from novice fan to regular horseplayer.
I also will be writing handicapping columns for Horse Races Now (horseracesnow.com). I handicapped the Southern California tracks for 19 years for the Review-Journal, and I won the 2003 championship at The Orleans handicapping tournament.
Another way to stay in touch is at my home page, racedaylasvegas.com. It's free to register. I do a daily handicap of Santa Anita and Del Mar races that is available for $6.50.
With that, I bid adieu to my readers across the country.
Richard Eng can be reached at rich_eng@hotmail.com and @richeng4propick on Twitter.
Eng's Belmont picks
1. Irish War Cry
2. Epicharis
3. Gormley