Whitney Handicap headlines big weekend of stakes races
August 4, 2016 - 11:04 pm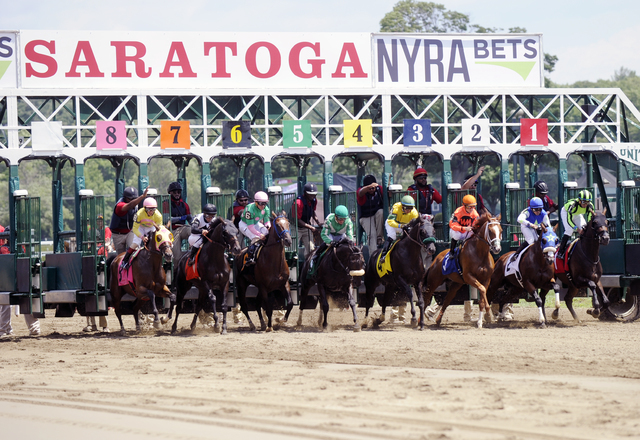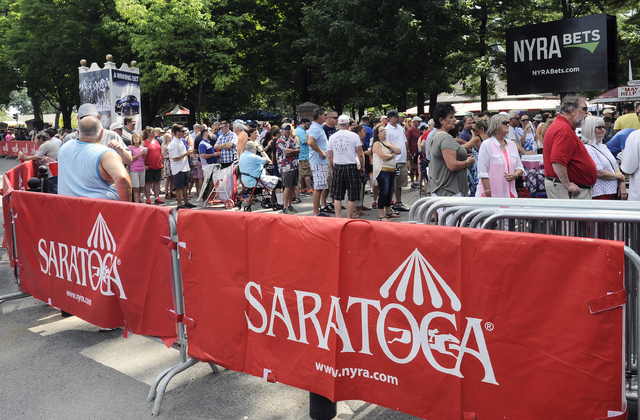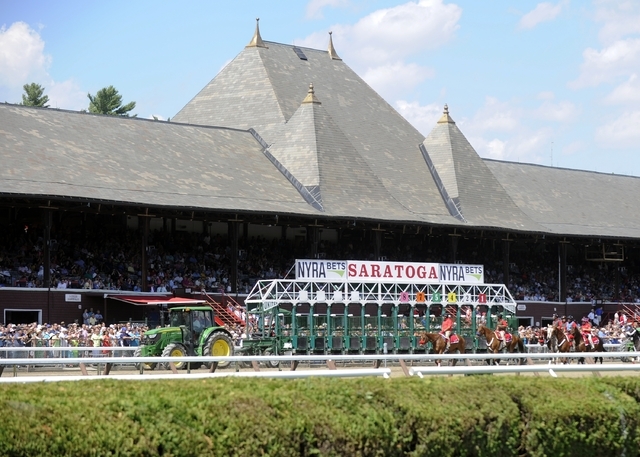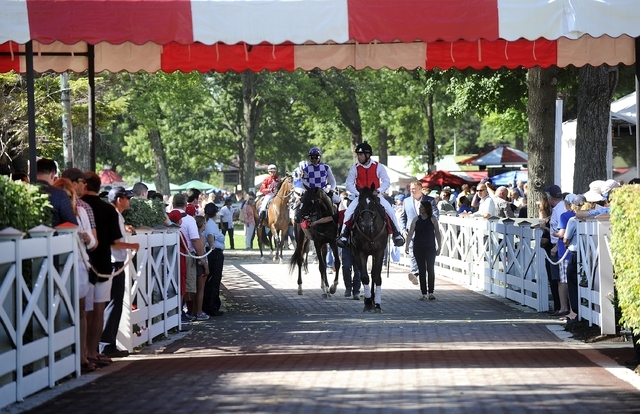 When I began my horse racing career at the New York Racing Association, the Saratoga meet was four weeks long. Now it's six. There was a stakes race each day of the 24-day meet, more on the weekends.
The trend is to cluster stakes on the weekend to create a festival type of card. On Saturday, Saratoga will offer four stakes, including the Grade 1 Test and Whitney Handicap, and Mountaineer Park will card nine stakes, led by the West Virginia Derby.
The $1.25 million Whitney starts with Frosted (3-5), who won the Met Mile by 14 lengths in a sizzling mile time of 1:32.73. He earned a Beyer Speed figure of 123, a number seldom seen from the modern thoroughbred.
The issue for horseplayers is this: How will Frosted react to such a magnificent effort?
I'm not sure trainer Kiaran McLaughlin knows the answer, either. If Frosted repeats the race, which I doubt he can do, then he will win by 14 lengths again over the likes of Effinex (7-2), Comfort (8-1) and Upstart (10-1). Even if Frosted runs 10 Beyer points slower, he still would win.
Saratoga has long hbeen called the "Graveyard of Champions," and if there is a chink in Frosted's armor, it is that he has lost all three of his starts at Saratoga.
If you can beat Frosted, who is a likely single in the Pick 6 and Pick 4 at Saratoga, you may be on to something.
We recently saw the best handicap horses in the West in California Chrome, Dortmund and Beholder. Now it's time to see the best in the East.
The Test also will be in that Saratoga Pick 6 and Pick 4 on Saturday. It looks like a wide-open stakes among the eight entrants.
The favorite will be Off the Tracks (8-5), who just won the Mother Goose over Lewis Bay (9-2) and Lightstream (8-1). Those three will meet in the Test, a race of 7 furlongs, while the Mother Goose was 9 furlongs.
Kareena (9-5) also will take a lot of action, as she has won two 6 furlong sprints by daylight.
I like Lightstream, who is unbeaten in three starts at 7 furlongs. When she went longer in the Mother Goose, it watered down her closing kick. I always have liked horses that are cutting back in distance. It's a strong handicapping angle, as horses will tend to finisher better at the shorter distance.
The West Virginia Derby is like the "B team" of 3-year-olds that avoided the Haskell and Jim Dandy. The Derby drew 12 horses, led by Cupid (3-1) from trainer Bob Baffert. Cupid was a game winner of the Indiana Derby last out.
Cupid is no cinch, as Economic Model (4-1), Suddenbreakingnews (9-2), Mo Tom (5-1) and No Distortion (8-1) have shots to win.
I like Economic Model best for trainer Chad Brown. He will be wearing blinkers on for the first time. His connections had Kentucky Derby hopes that did not pan out. However, his past three races show a marked improvement and new found maturity.
Richard Eng's horse racing column is published Friday in the Las Vegas Review-Journal. You can buy his Del Mar picks at www.racedaylasvegas.com. You can email him at rich_eng@hotmail.com and follow him on Twitter @richeng4propick.