Game 2 goal for Stanley Cup goalies is to start limiting them
Updated May 29, 2018 - 6:16 pm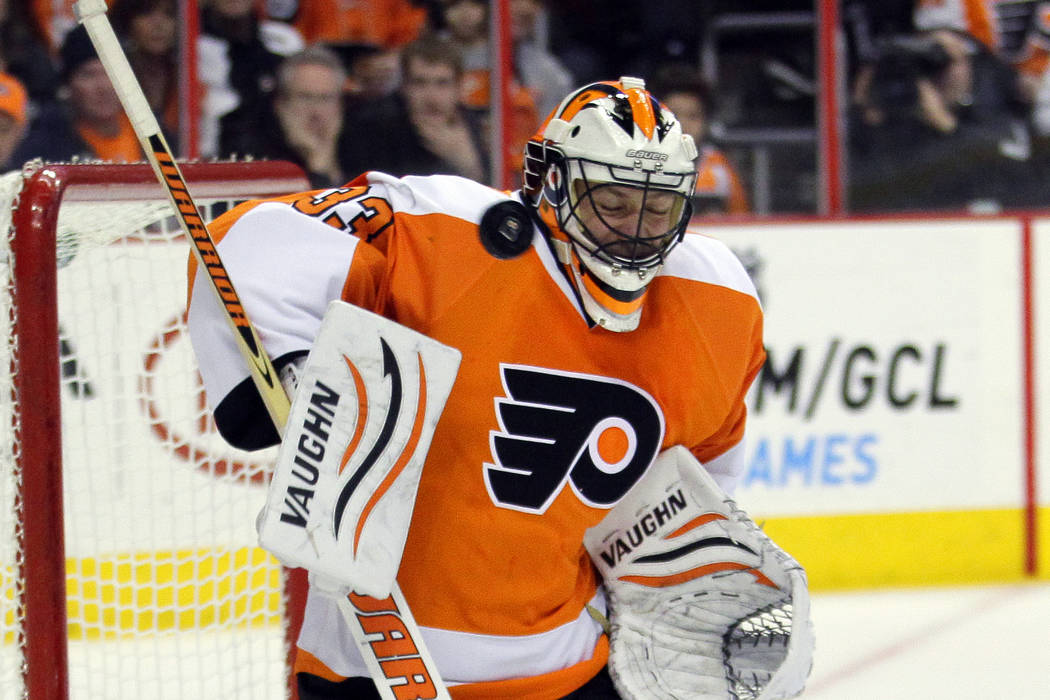 He once went 332 minutes, 1 second without allowing a goal. So if there's anybody qualified to talk about how red-hot playoff goalies can go tepid before the sun sets over T-Mobile Arena on a Memorial Day evening, it's Brian Boucher.
Boucher spent 13 seasons stopping pucks in the NHL, including four stints with the Philadelphia Flyers' organization. But it was when he was with Phoenix during the 2003-04 season that he didn't allow a puck to find the back of his net for 5½games.
It was a modern-day record, a streak of stinginess that has never been surpassed. It's one that Washington's Braden Holtby no longer has to fret about matching after letting five pucks into the back of his net during the Capitals' 6-4 loss to the Golden Knights in a Stanley Cup Final opener that alternated between exhilarating and slipshod.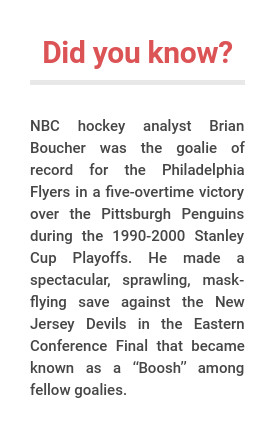 Holtby posted consecutive shutouts in Games 6 and 7 of the Eastern Conference Final as the Caps rallied (again) to knock off Tampa Bay. But on Monday against the Knights, his impenetrable wall crumbled in the manner of one of our imploded hotel-casinos.
Knights' counterpart Marc-Andre Fleury didn't exactly uphold his or the building code either, even kicking a puck into his own net that gave the visitors a 4-3 lead early in the third period.
"They both could have been better, but at the same time nine goals against is not always an indication of how a goalie plays," said Boucher, who is providing a national TV audience with insight from a netminder's perspective as an NBC analyst. "Sometimes (a goalie's performance) is dictated by what happens in front of you."
Chaos rules
A lot of stuff was happening in front of Holtby and Fleury in Game 1. If you remember the old TV series "Get Smart," it was a battle between CONTROL and KAOS, with the goalies losing control thanks to the chaos (preferred spelling) created by those passing and shooting and redirecting the puck, and by those not minding them.
Of the nine goals scored with a man between the pipes, only two or three probably could be considered of the soft variety in what Boucher described as a "scrambly" game.
"A lot of pucks were coming off the boards and a lot of guys were left alone in front," he said. "From a goaltender's perspective, it was a difficult game to get into a groove."
Boucher said he was watching a replay of the game before we chatted. After putting that puck into his own net, he thought Fleury more or less reprised his form of the first three rounds.
"They were still able to win the hockey game because he made some big saves down the stretch. That's something we're used to seeing in these playoffs," said Boucher, adding that he also expected the Capitals to tidy up in front of Holtby for Game 2.
The suggestion was that one of these goalies — or both — could embark on another hot streak despite the firebrand nature of Monday's game.
See the puck
There's a lot that goes into being a hot goalie, Boucher said. It's more than just keeping the puck out of the net.
It's limiting rebounds, directing shots with your stick instead of letting them carom off your pads which Holtby has done, even in the shutouts against the Lightning. It's the quality of saves as well as the quantity, and it's the timing of them. Big saves in the third period (or overtime) are much more magnified than those in the first two periods.
And don't forget luck.
Boucher said during his record scoreless streak there were a lot of pucks that clanged off posts and crossbars, a lot of pucks that he never saw that didn't go in.
"There are times when the game slows down, and there are times it goes so fast you can't catch up," he said of seeing the puck the way a baseball hitter sees the ball during a hitting streak. "When the game slows down, you're able to read the game and see things before they actually happen.
"When you get locked in like that, it's really a good feeling."
And when you don't, and you let a couple in, you hope to keep a couple out if the game is still on the line, which is what Marc-Andre Fleury did against Washington in Game 1. You also hope that when your defense leaves Lars Eller unmarked in front of a wide-open net with time running out and the game up for grabs, he whiffs like Mudville's Mighty Casey with ducks on the pond.
More Golden Knights: Follow all of our Golden Knights coverage online at reviewjournal.com/GoldenKnights and @HockeyinVegas on Twitter.
Contact Ron Kantowski at rkantowski@reviewjournal.com or 702-383-0352. Follow @ronkantowski on Twitter.