Gordon: 'Blood, guts and brains' coming in boxing war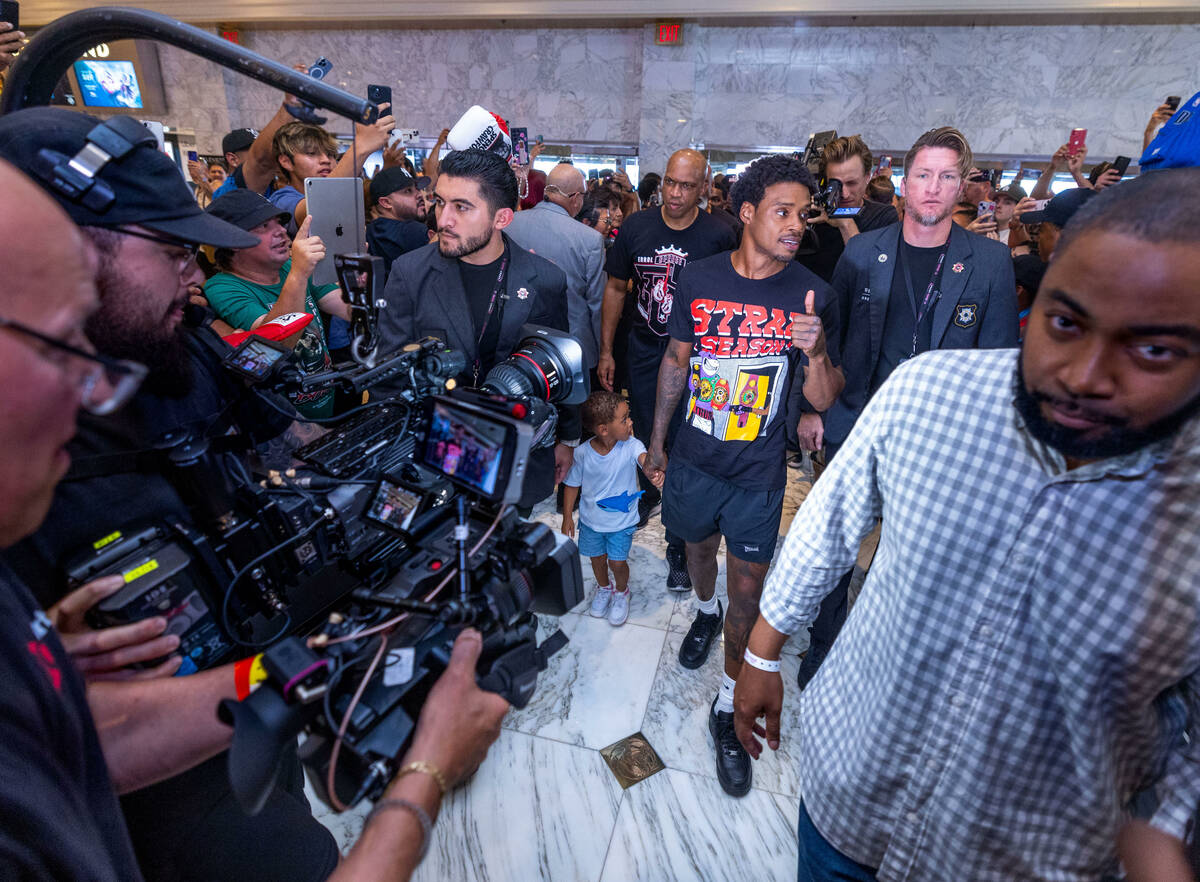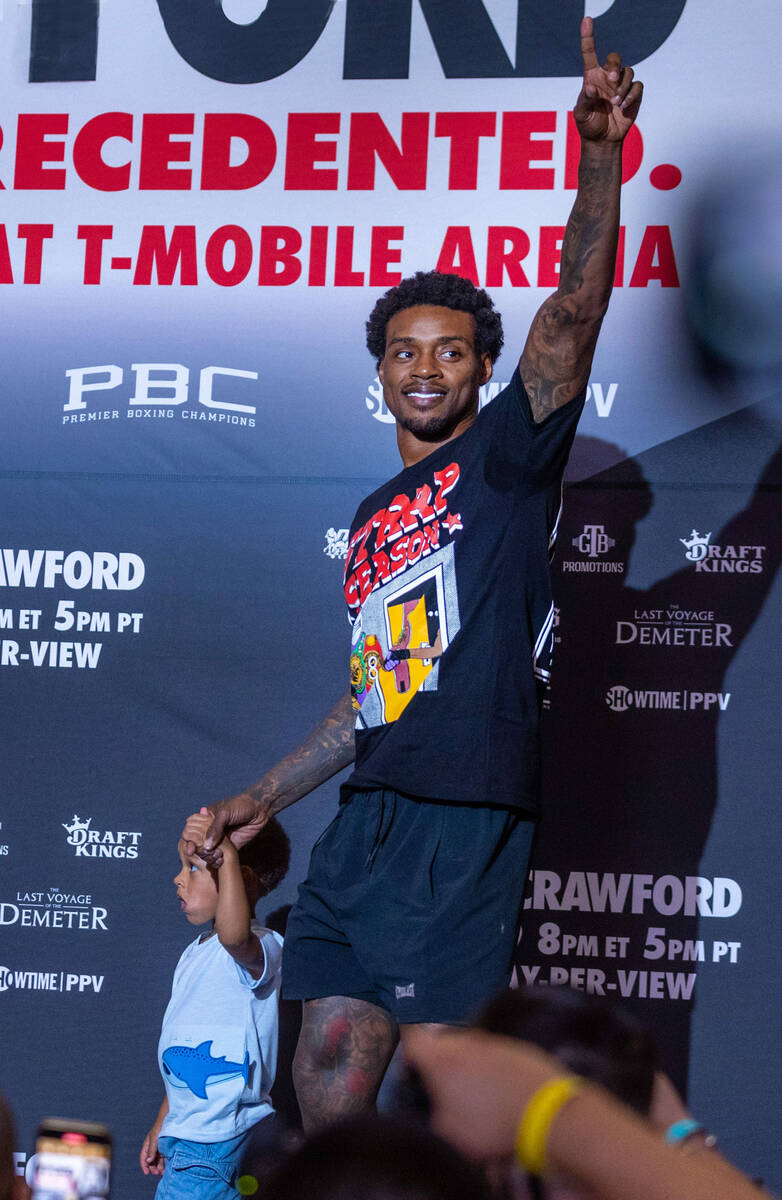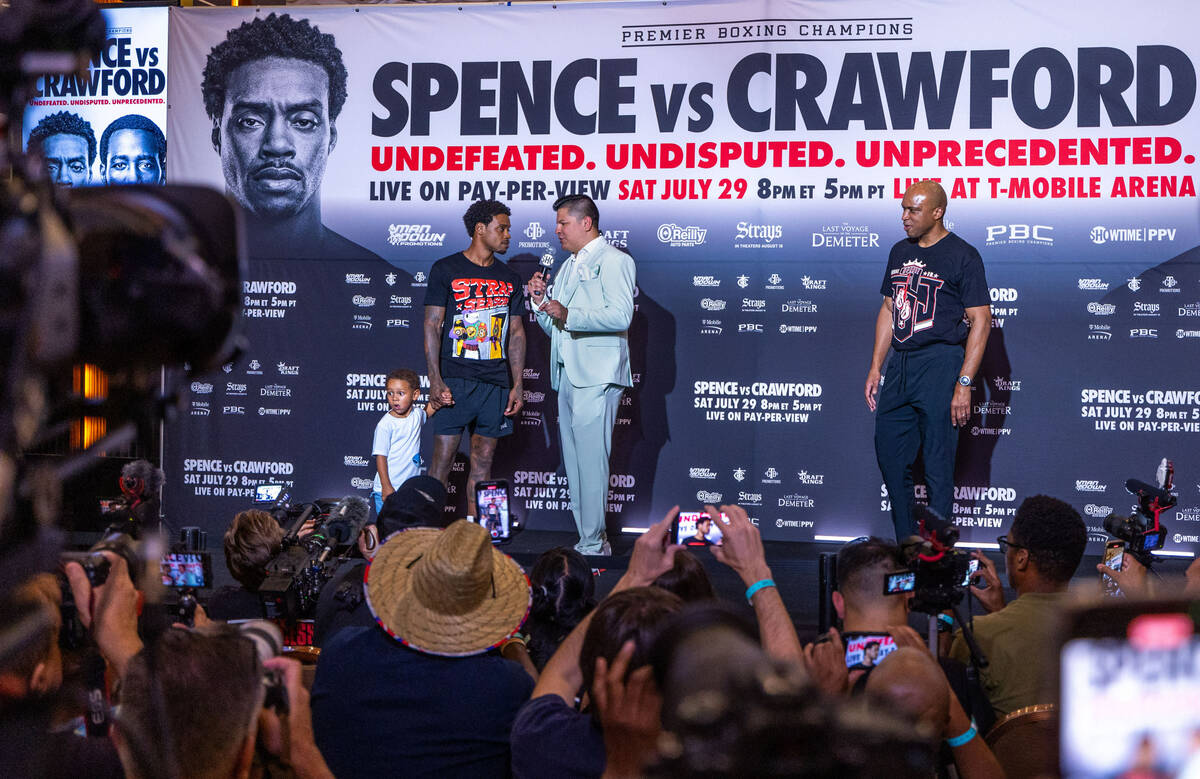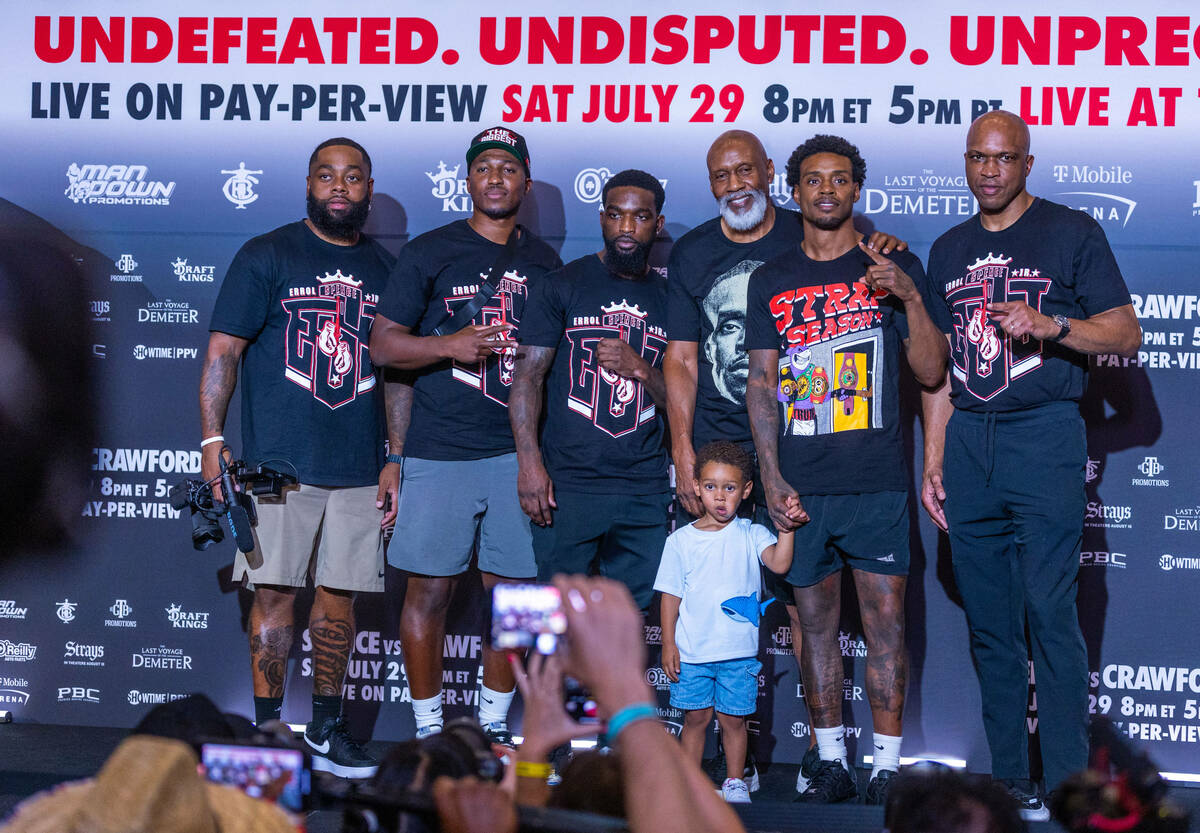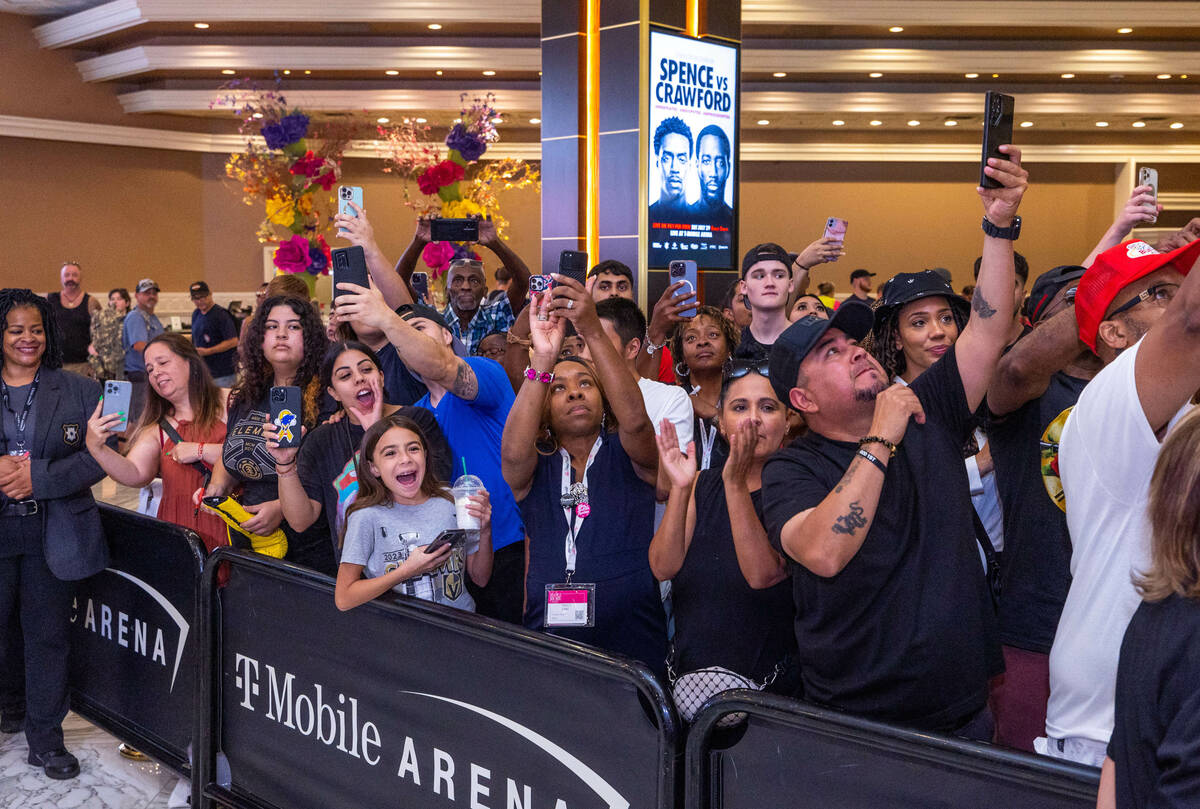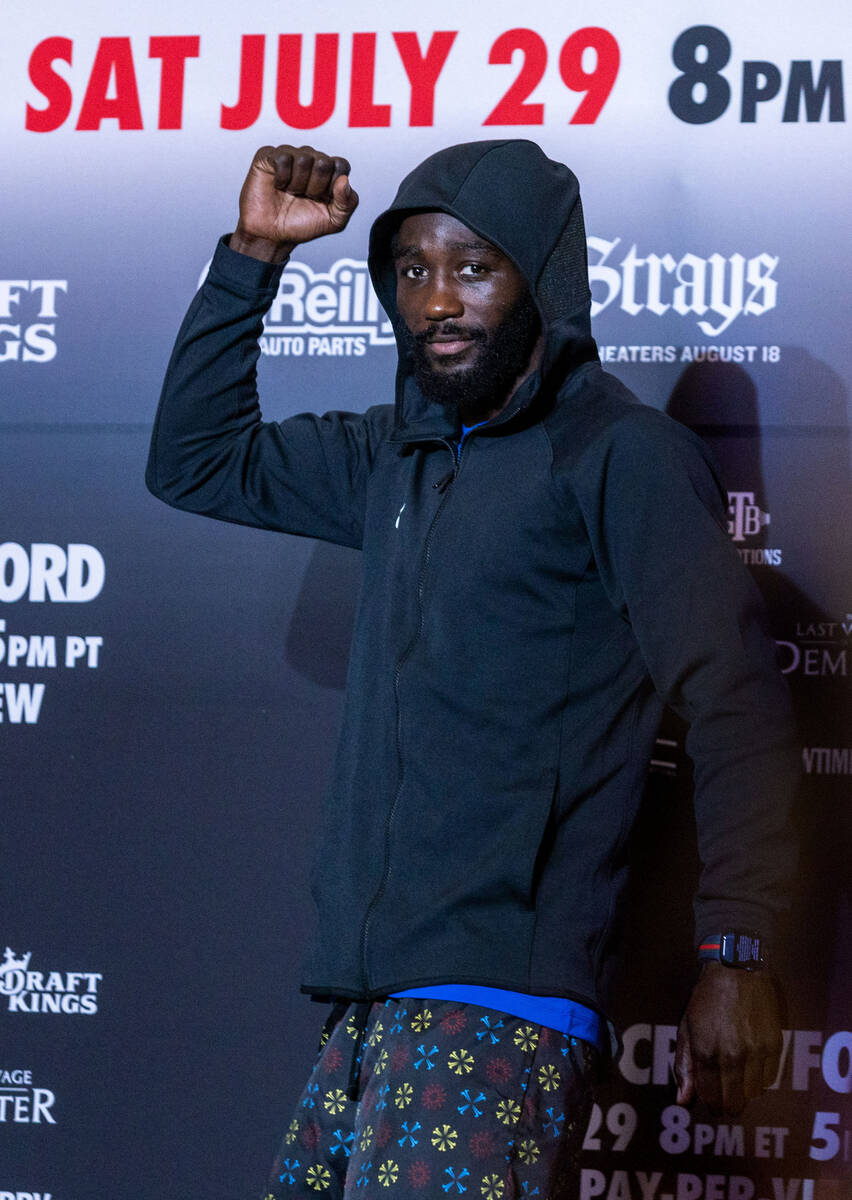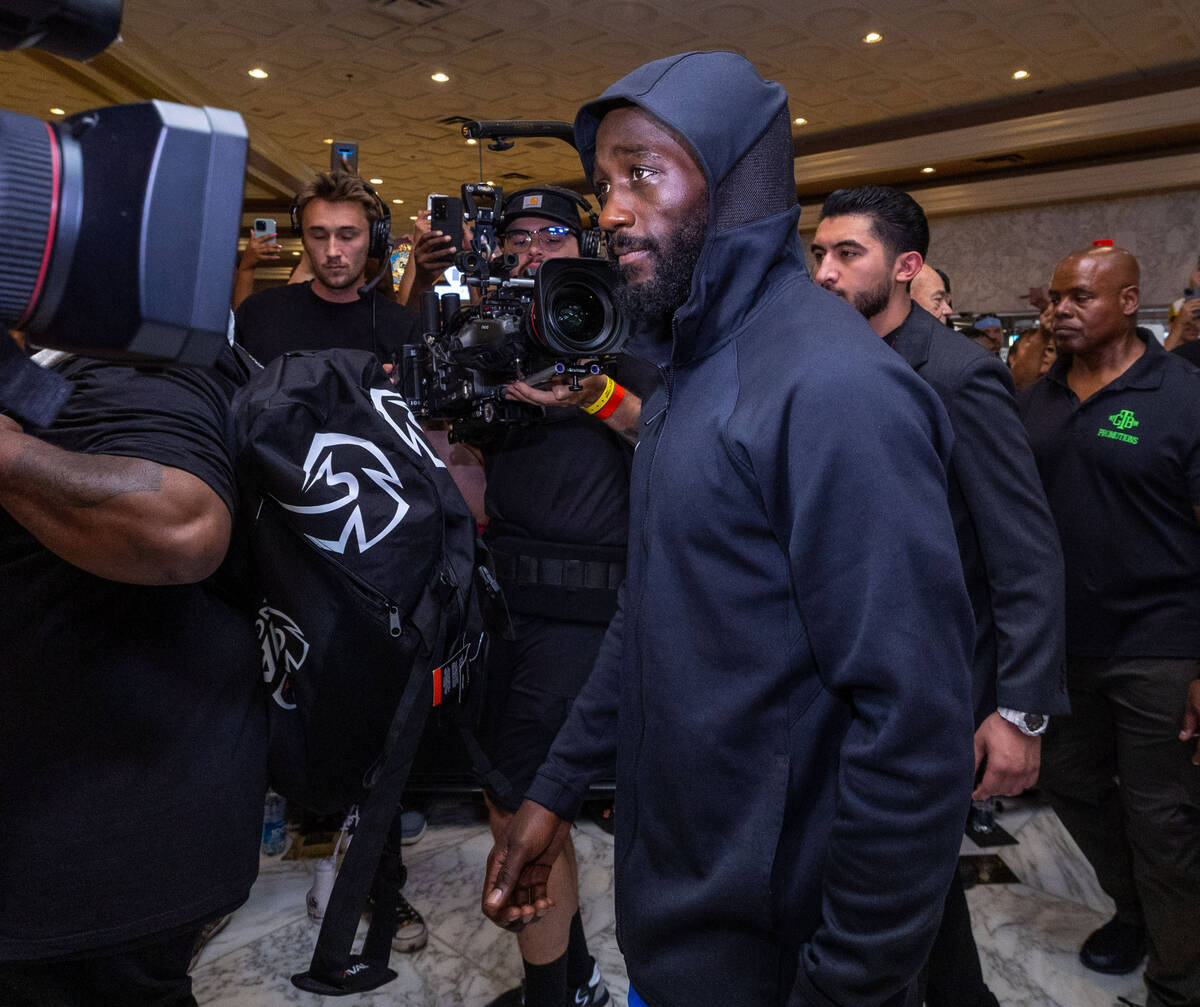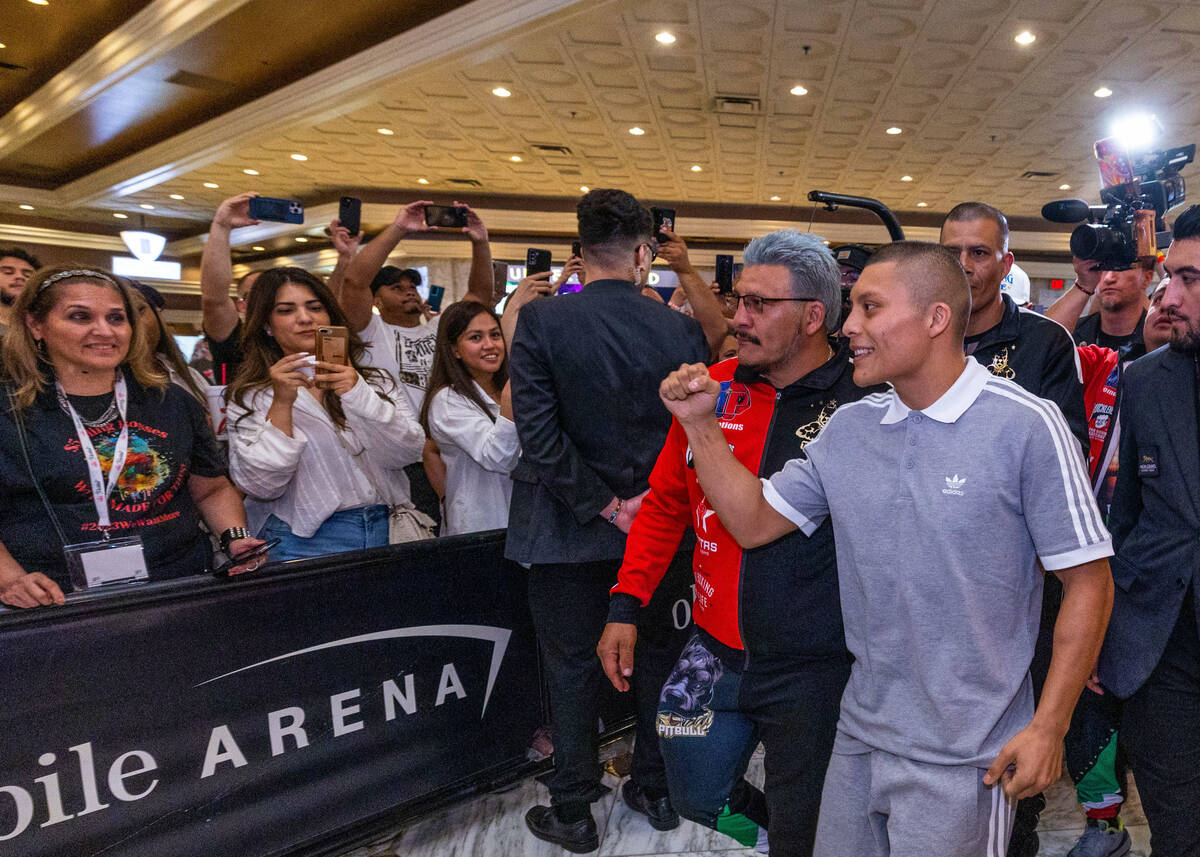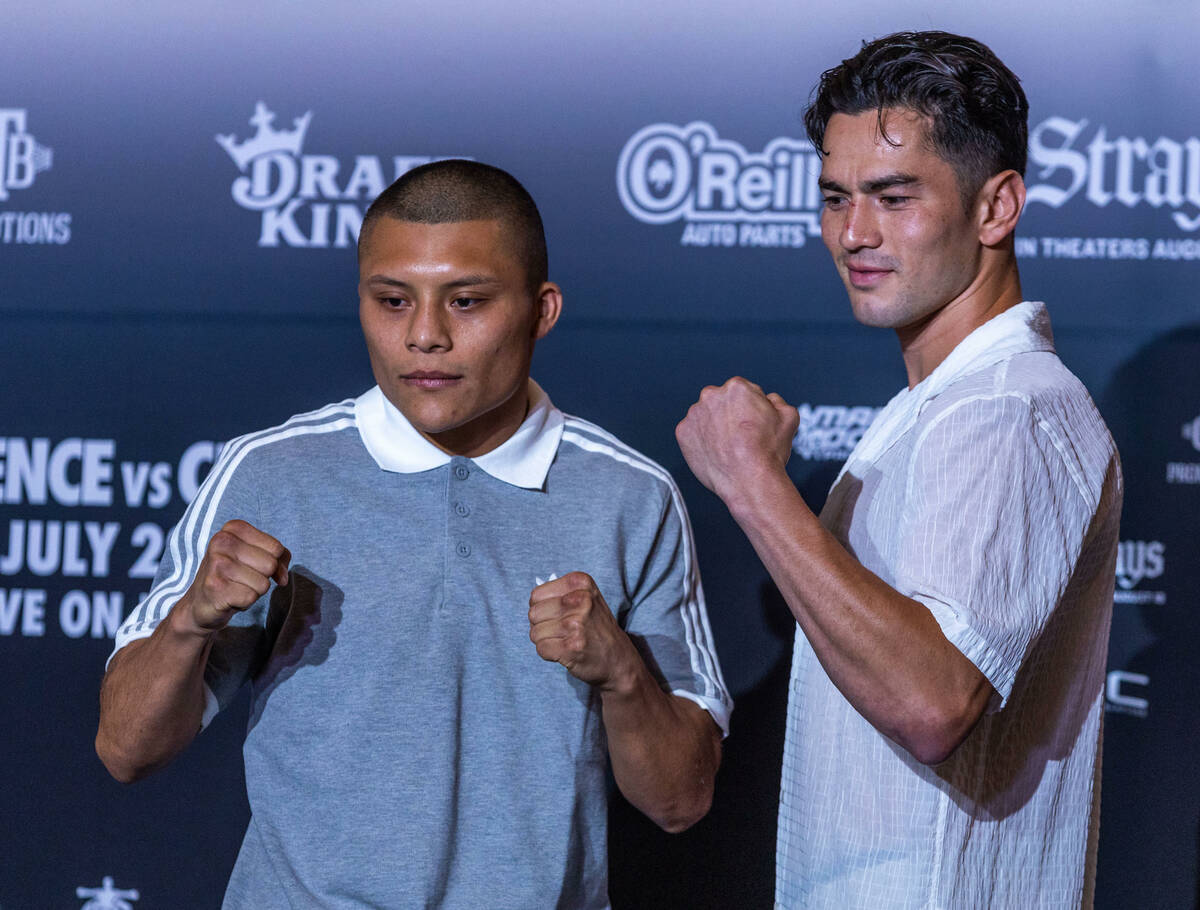 They hadn't made grand arrivals before in Las Vegas, ceremonial saunters through the lobby of the MGM Grand to kick off superfight festivities.
Then again, Errol "The Truth" Spence Jr. and Terence "Bud" Crawford hadn't yet made the best fight in boxing, either.
"This crowd here has got me even more hyped up," Spence said Tuesday through a smile to Ray Flores of Premier Boxing Champions and Showtime. "I guarantee you Saturday night there's going to be a lot of blood, guts and brains in there."
Somebody is ready to wage a welterweight war.
Spence (28-0, 22 knockouts) and Crawford (39-0, 30 KOs) are finally ready to battle Saturday inside T-Mobile Arena, from which one of the two unbeaten pound-for-pound icons will emerge as the first undisputed welterweight champion in boxing's four-belt era.
Spence, 33, has the IBF, WBA and WBC titles while Crawford, 35, is the WBO's champion. The two have reigned as 147-pound titlists since 2017 and 2018, respectively — bringing a five-year buildup to Las Vegas, where they were greeted Tuesday by hundreds of people in celebration of their greatness.
And anticipation of its display.
"It's going to be a great night of boxing come Saturday night," said Crawford, the stoic three-division champion and former undisputed junior welterweight champion — his eyes gazing at the sea of spectators.
"This a fight that the world's been craving. … It's going to be fireworks."
'Two special fighters'
A matchup like this with stakes like that should theoretically sell itself — requiring hardly an insult from Spence and Crawford, who worked directly together to help finalize it and collectively carried the subsequent eight-week promotion with playful banter instead of baseless trash talk.
That, and the kind of respect reserved for the best of the best of the best opposition — plus the subtle sense of confidence that belies their respective destructive capabilities.
Never before has Spence faced an opponent like Crawford, a switch-hitting slugger from Omaha, Nebraska, comprising equal parts skill, power and ruthlessness.
Never before has Crawford faced an opponent like Spence, a sturdy, fundamentally schooled southpaw from DeSoto, Texas, whose relentless, unending pressure hasn't yet failed to overwhelm.
"Both of these guys are the epitome of what a fighter is," said Las Vegan and former two-time welterweight champion Shawn Porter, who lost in 2019 to Spence and 2021 to Crawford. "They got all the heart in the world. Neither one of them are going to quit. … The speed, the power, the quickness.
"Other fights, you know who's going to win. This fight, any moment something is going to happen. You've got two special fighters getting into the ring."
And special fighters tend to make … special fights.
Legacy on the line
The undisputed welterweight title is tangibly on the line Saturday night, but Spence and Crawford can intangibly bolster their legacies based on the collective greatness of their effort — a la their contemporaries from yesteryear.
See: Sugar Ray Leonard versus Thomas Hearns. Leonard versus Roberto Duran. Pernell Whitaker versus Julio Cesar Chavez and so on and so forth.
"As amateurs, as kids, we watched these fights with all these great fights with all these great fighters," Spence said, invoking Felix Trinidad's controversial 1999 win over Oscar De La Hoya in their welterweight title unification at Mandalay Bay.
"I wanted the glory. I wanted to be under the bright lights and the stars and have my opponent and beat my opponent. A worthy opponent," Spence added. "We're the two best fighters in the welterweight division, and the winner Saturday night will be the best fighter in boxing — period."
Said Crawford: "My name (is) already up there (with the all-time greats). It's just a matter of going out there and putting the cherry on top. Furthering that legacy."
The best fight in boxing, without further ado.
Contact Sam Gordon at sgordon@reviewjournal.com. Follow @BySamGordon on Twitter.
Up next
Who: Errol Spence Jr. vs. Terence Crawford
What: Undisputed weltwerweight title
When: 5 p.m. Saturday
Where: T-Mobile Arena
Tickets: Starting at $564 on axs.com
TV: Showtime pay-per-view, PPV.com ($84.99)
Odds: Crawford -150; total 10½ (over -240)