3 takeaways from the UNLV-Eastern Washington game
November 17, 2017 - 10:35 pm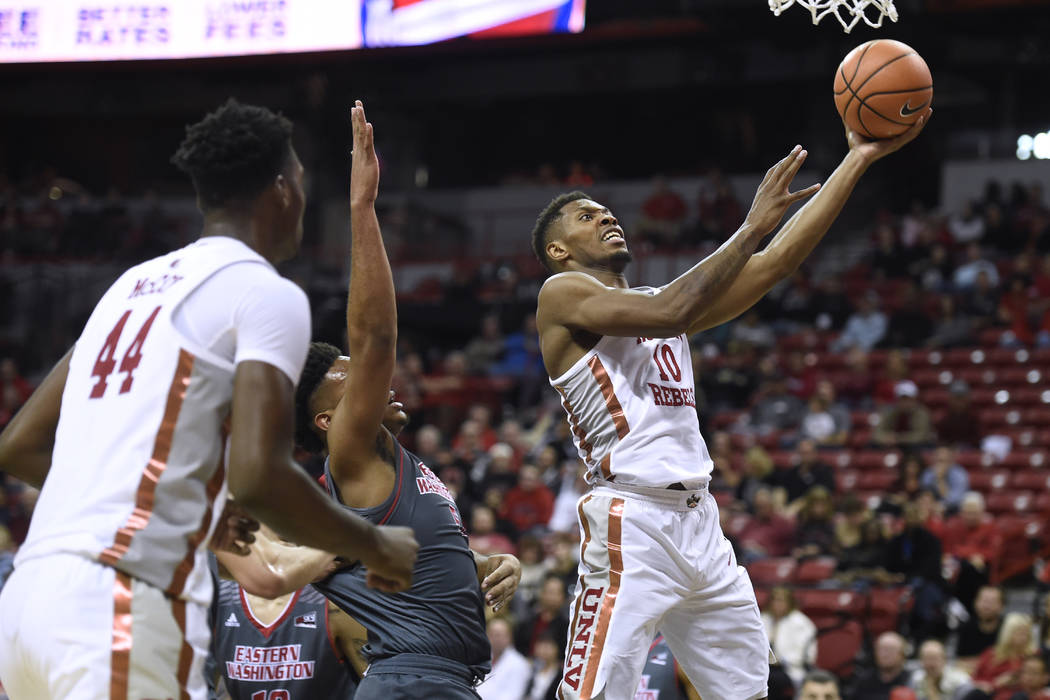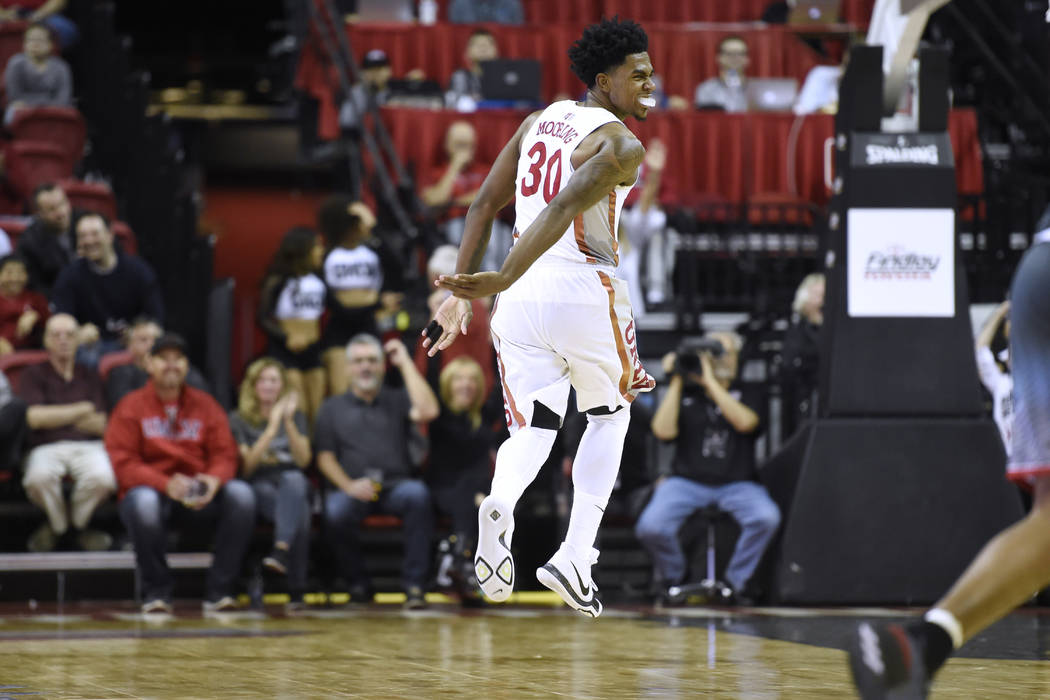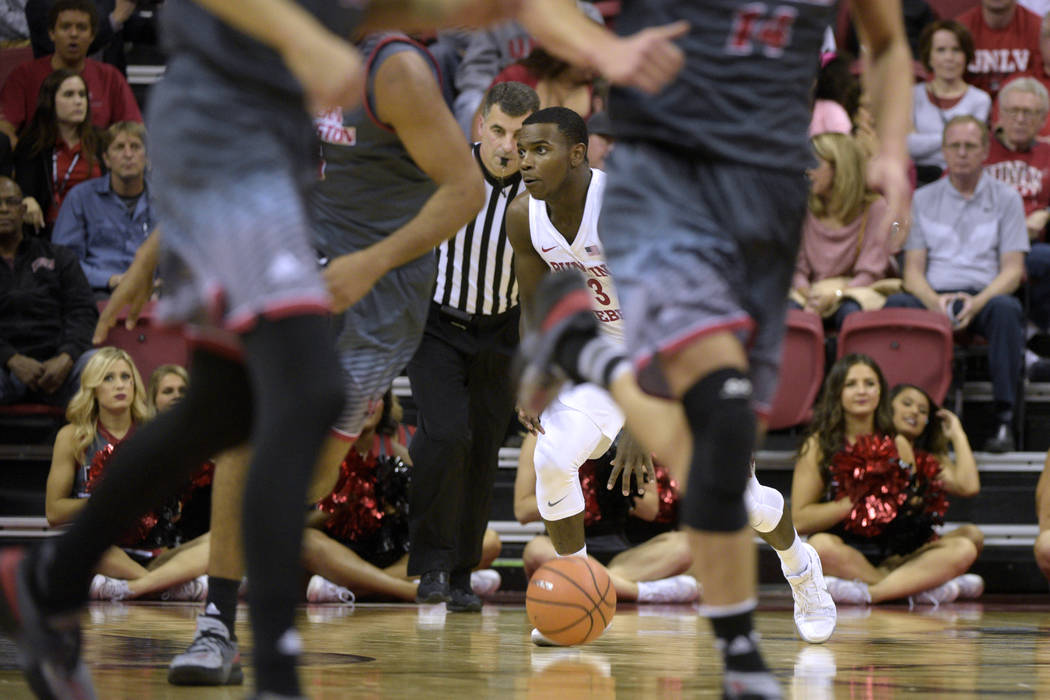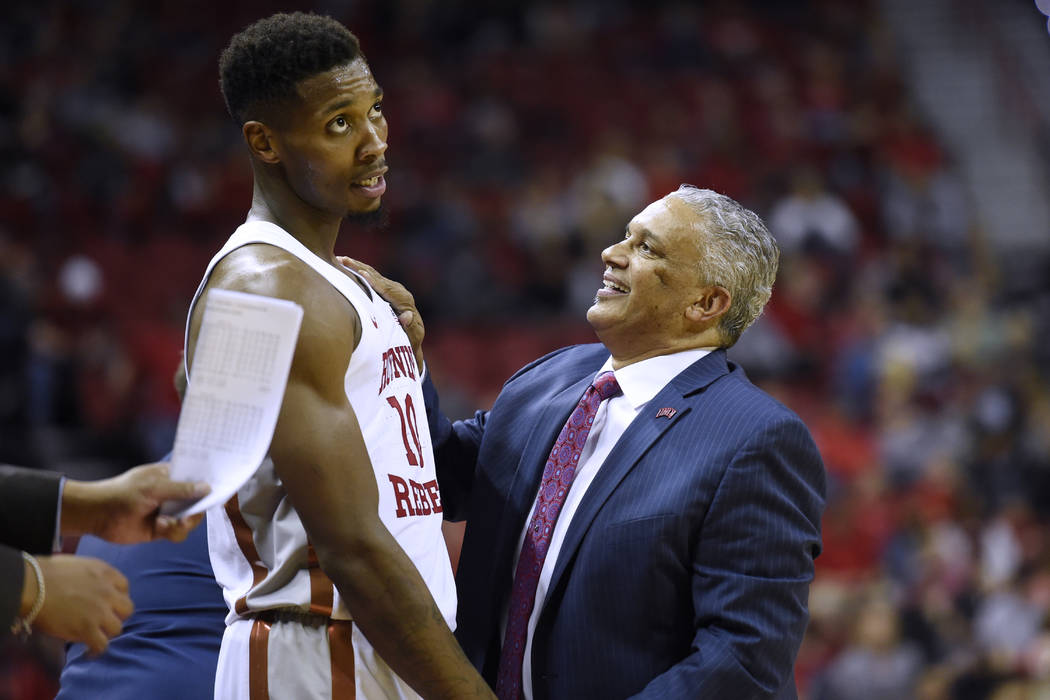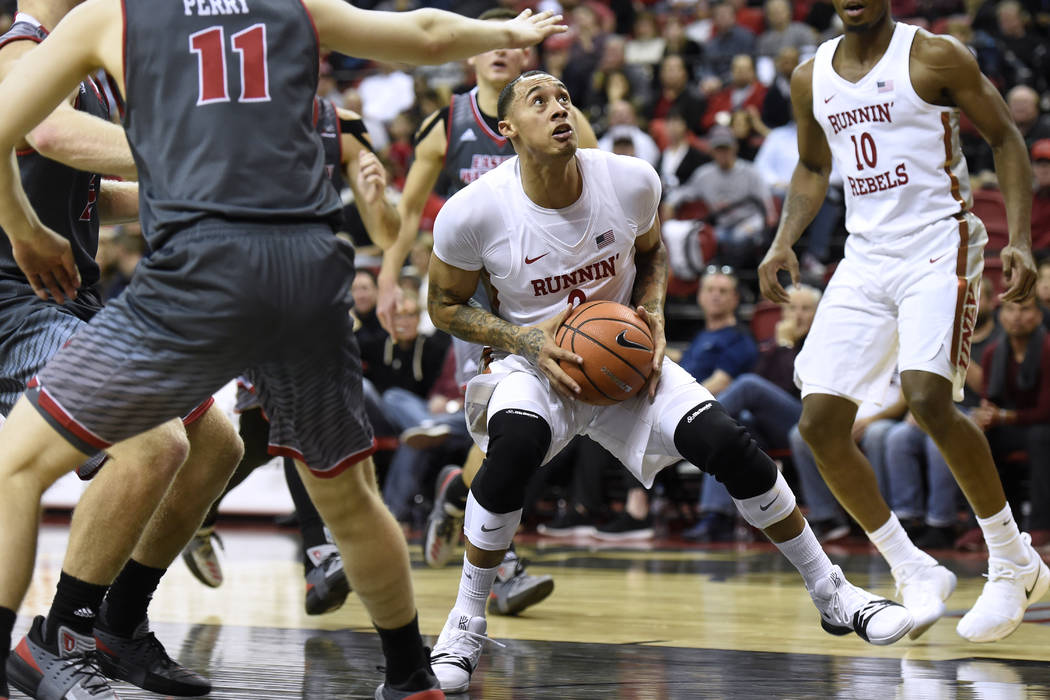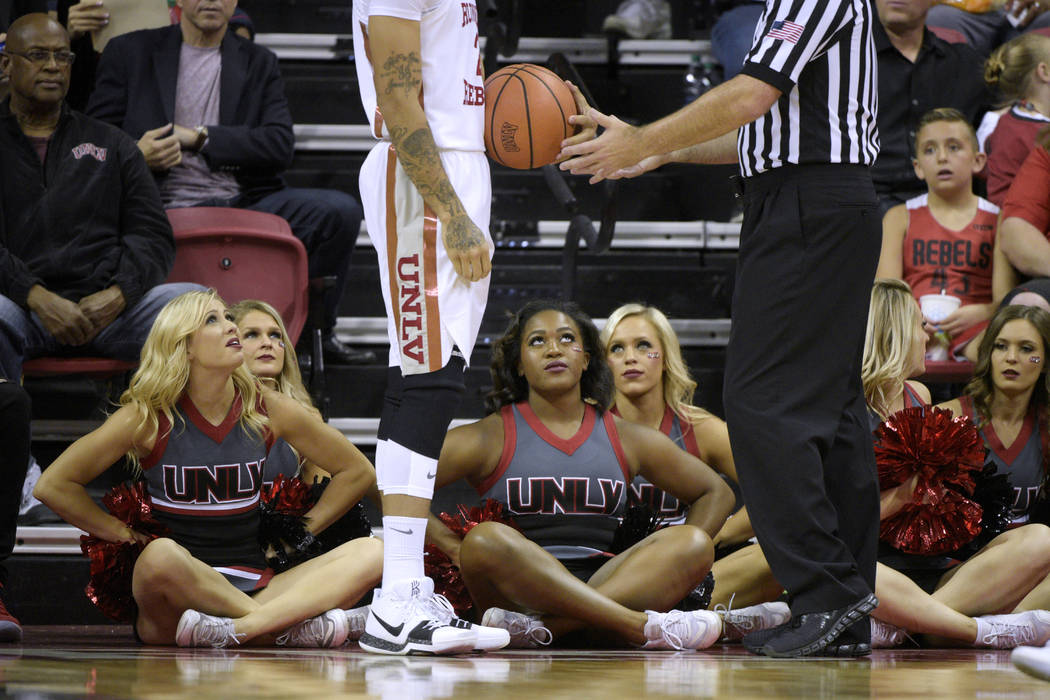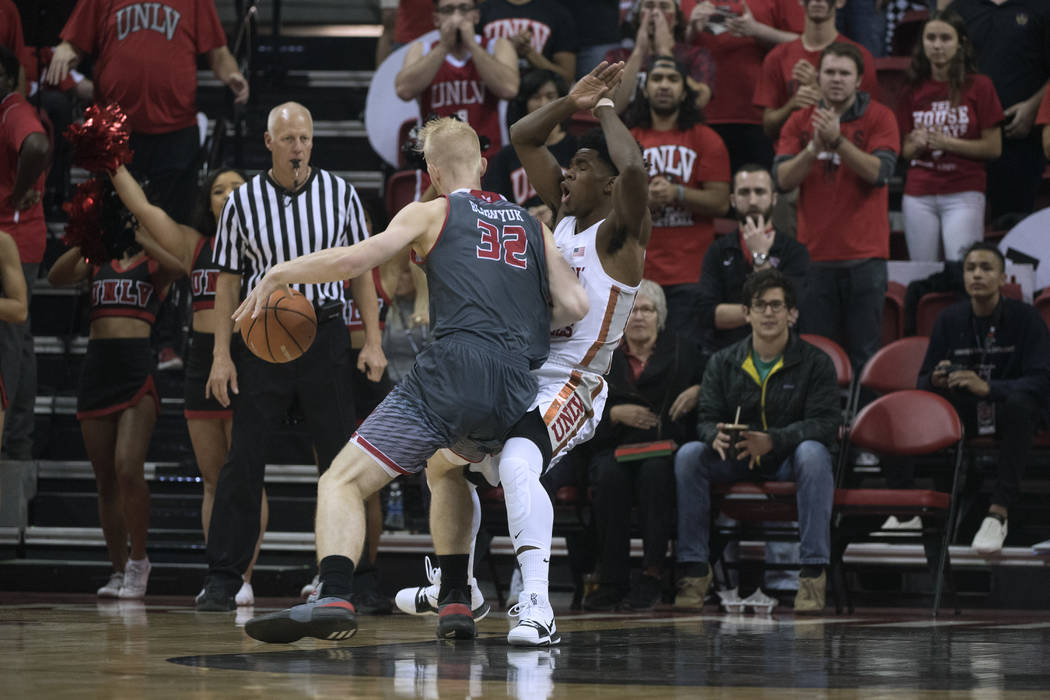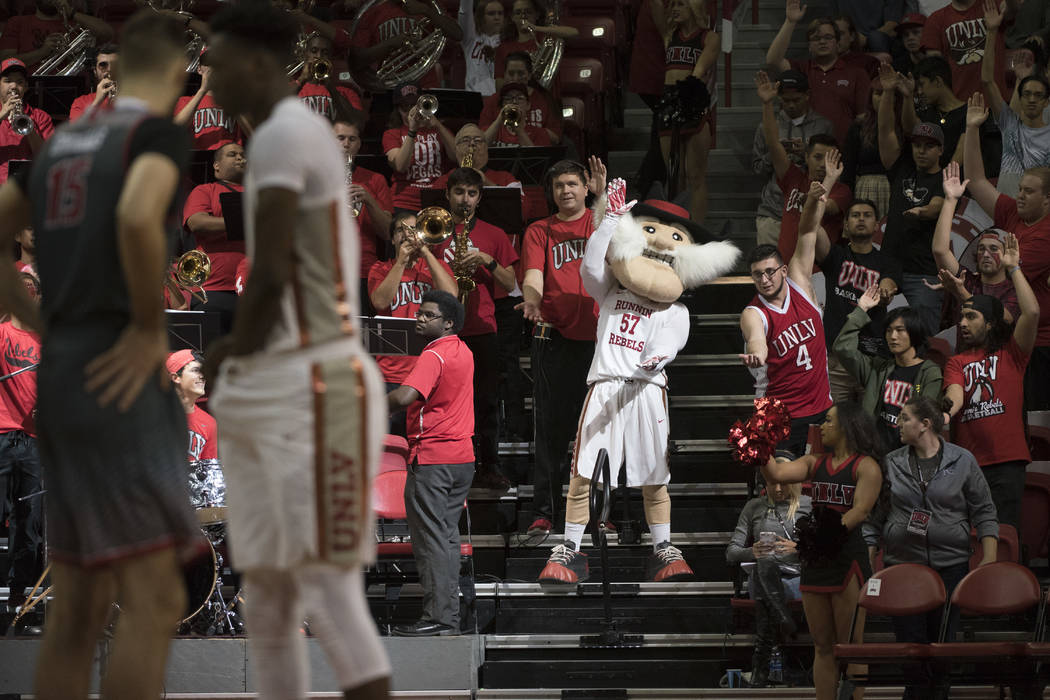 Three takeaways from the UNLV basketball team's 91-76 victory over Eastern Washington on Friday night at the Thomas & Mack Center:
1. Kris Clyburn breaks out
Four UNLV starters and two players off the bench were averaging double figures in points through two games.
The fifth starter, Kris Clyburn, couldn't buy a bucket.
Rebels coach Marvin Menzies never wavered in his confidence that the junior guard would snap out of the slump.
"Getting Kris Clyburn going was critical for us," Menzies said after Clyburn made 7 of 8 shots and scored a game-high 19 points. "I knew it was going to happen, I just didn't know when."
Menzies said after Wednesday's win over Prairie View A&M that Clyburn's contributions to the victories were more than enough to keep him in the lineup until he found his shot.
It didn't take him long.
Clyburn went 3-for-4 on 3-pointers and increased his scoring average from 3.5 to 8.7.
"I had to just keep what I was doing and letting the game come to me," he said. "I had a couple bad games, but it was just about me getting focused and staying confident the whole time."
2. Rebels stick to the script on defense
UNLV earned the victory on the defensive end, particularly in the second half.
Eastern Washington can employ a lineup of five shooters, and when the Eagles are most dangerous, they are making shots from the outside.
The Rebels wanted to limit Eastern Washington's opportunities from behind the arc and force the Eagles to make difficult shots when they tried to go inside.
UNLV accomplished that goal, particularly after halftime.
Eastern Washington made only three 3-pointers overall and shot just 28.6 percent in the second half.
"I was really proud of our guys following the scouting report," said Menzies, who credited Eastern Washington with making some difficult shots as it led for much of the first 16 minutes.
3. Jordan Johnson isn't always happy
After recording 19 assists and committing just three turnovers in his first two games as a Rebel after sitting out a transfer year from Milwaukee, the senior point guard struggled Friday.
He had six assists and five turnovers before fouling out in 22 minutes, and he wasn't his usual jubilant self on the court.
His frustration showed at times, and Menzies had an extended chat with him after he ran all the way back to the bench after committing his fifth foul.
"Jordan is a feisty little guy, and he was upset," Menzies said. "But it ain't about Jordan. It's about the team. We need to understand everybody's not going to have a great game every time.
"I have 11 sons who are playing right now. I don't care which son has a bad game as long as the rest of the sons bring home a 'W' to the university."
Contact Adam Hill at ahill@reviewjournal.com or 702-277-8028. Follow @AdamHillLVRJ on Twitter.