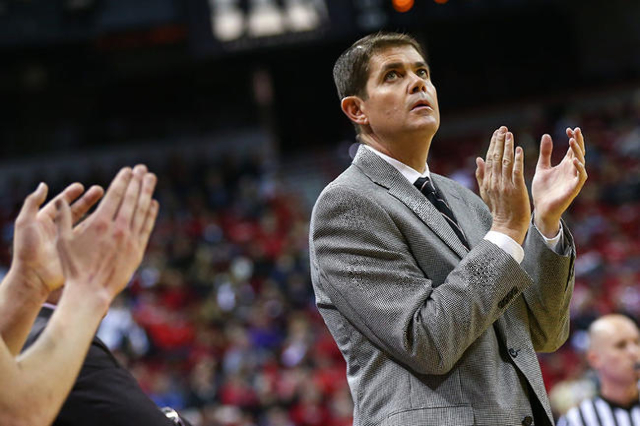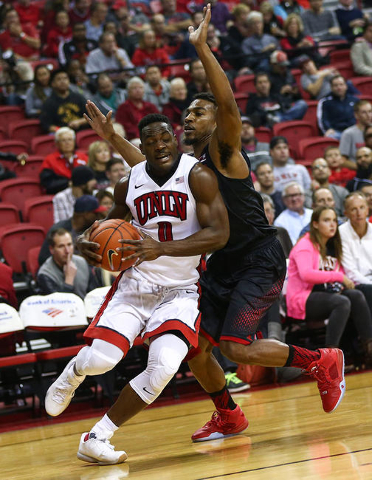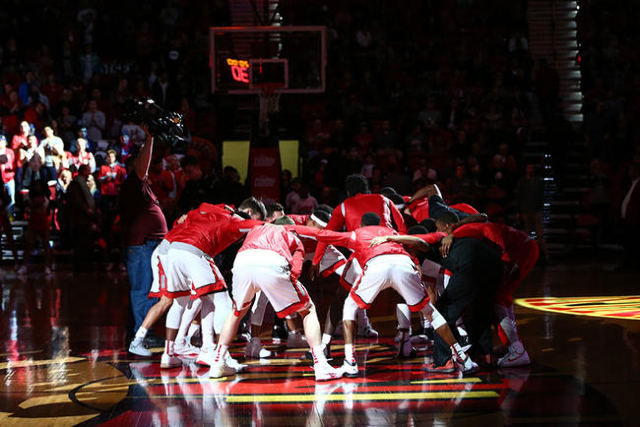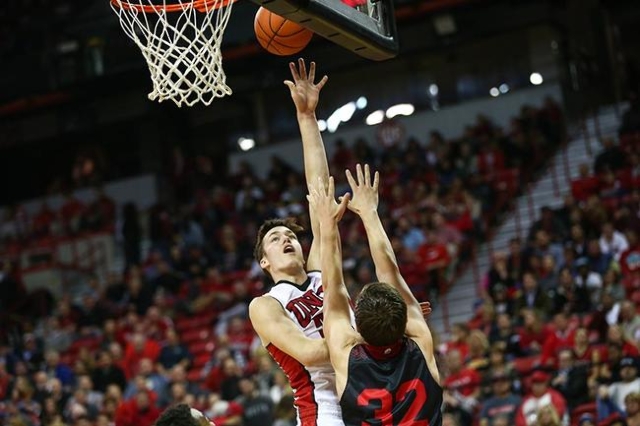 1. Dave Rice on Patrick McCaw doing it all for UNLV:
"Pat's a guy that does everything for us. He starts at the shooting guard. Plays the point when Jerome goes out. Makes big plays for us. Makes big plays defensively. Makes big plays for others."
2. Derrick Jones Jr., "what did you tell Trey Kennedy?" Kennedy and Jones got into a scuffle in the first half.
"Oh, I didn't say anything. I was just trying to get to my seat. He was backing up on me. I didn't say anything."
3. Rice on why he played junior transfer Tyrell Green instead of having him redshirt:
"We know there was going to be decision on him in the next week or two. We thought it was time to make that decision and Tyrell is comfortable in that role moving forward to play this year. He's done a good job in practice to add to our depth. He wanted to play and we were all about it and we support that."
4. McCaw on why he's improved on stealing the ball:
"Coaches told me to cut back on reaching and just play solid defense. I'm more in the passing lanes. Coming off screens."
5. Rice on why the team has started 3-0:
"It's the depth we have. It's a fun way to play. Usually doesn't take its toll until sometime in the late first half, early second half. It's those 4-0, 6-2, 8-4 runs over the course of the game that are huge. It just energizes our group."
Check our GameDay page for full coverage of the UNLV-Southern Utah game.