Fresno State pulls away late from UNLV in 83-65 victory
Updated February 9, 2019 - 6:38 pm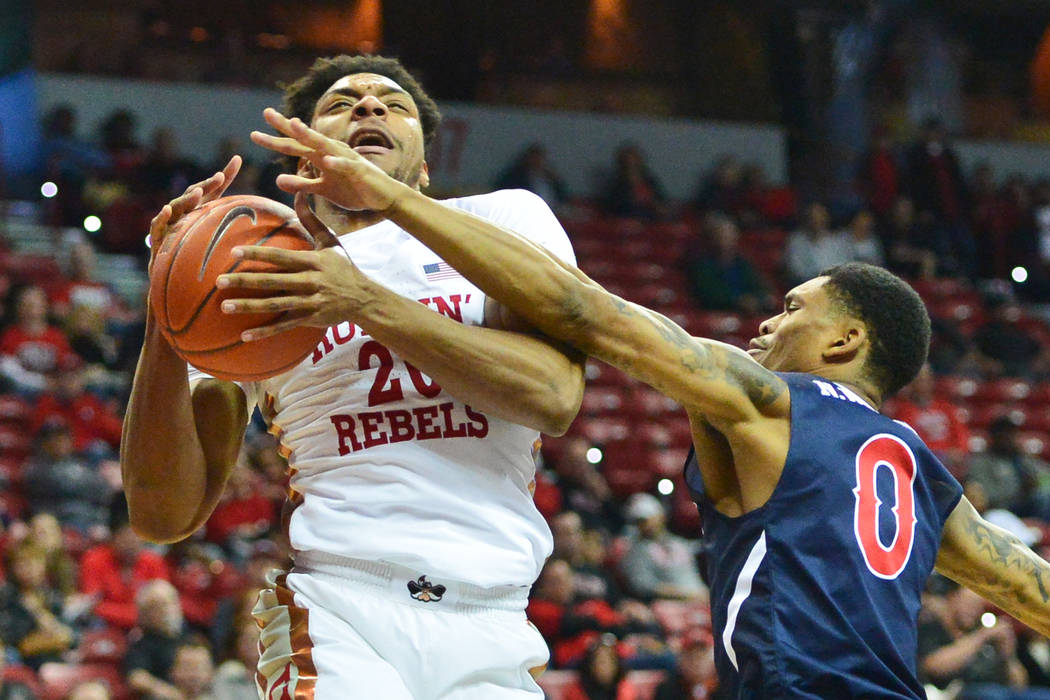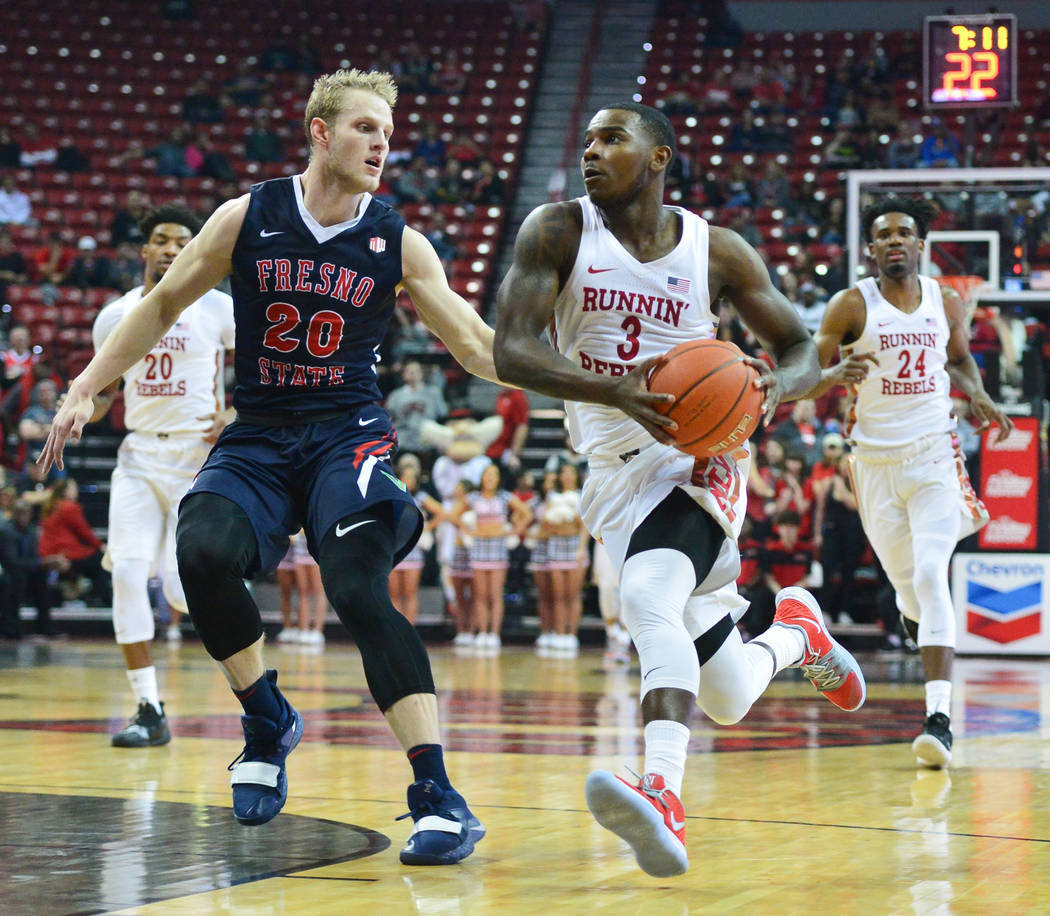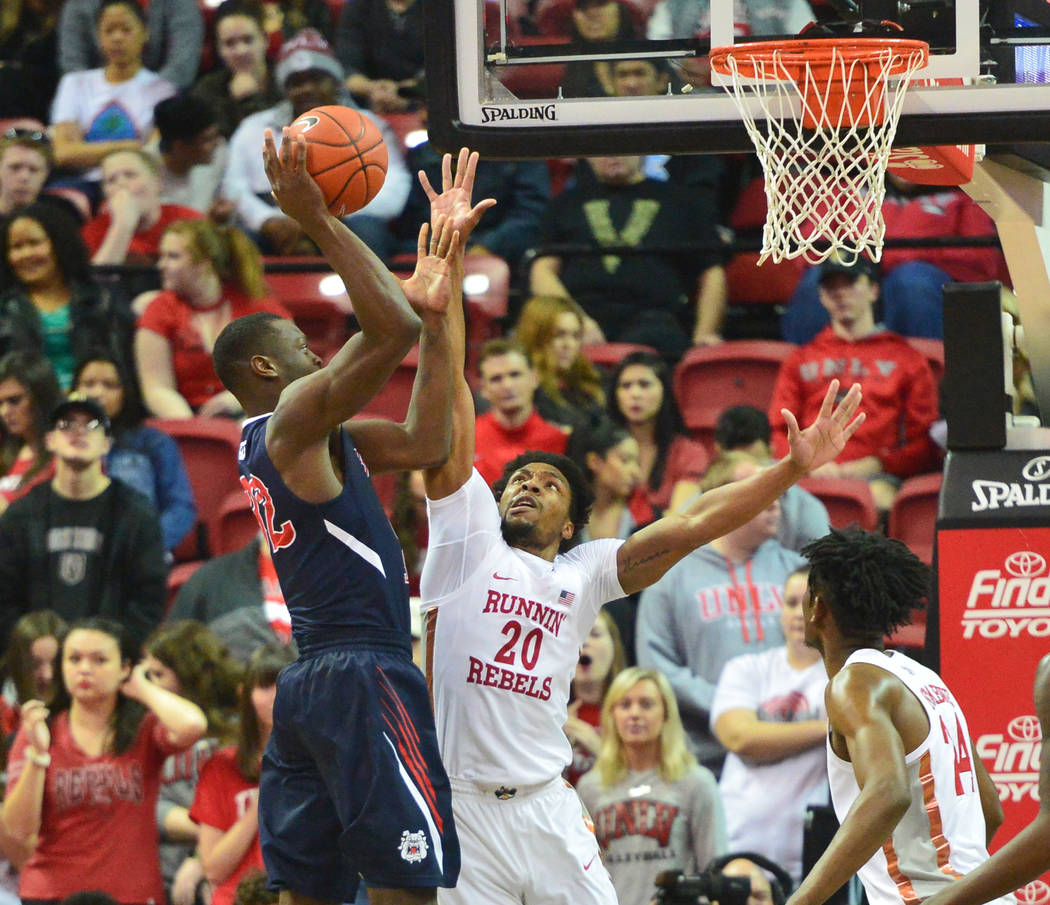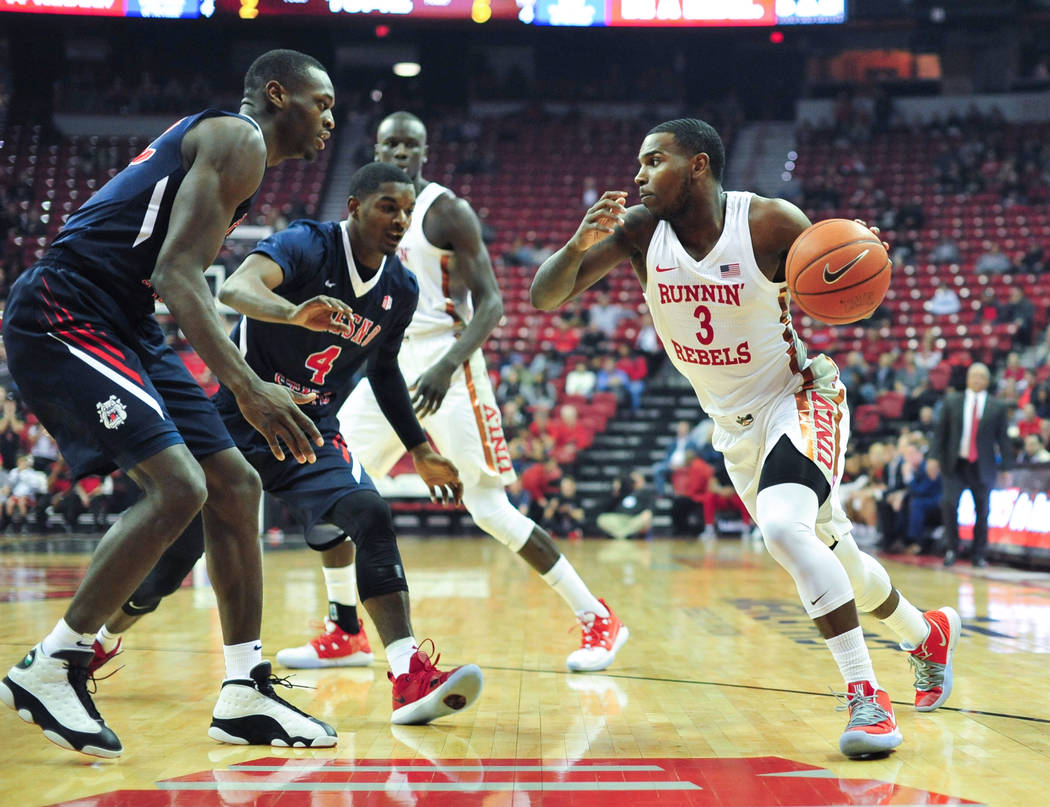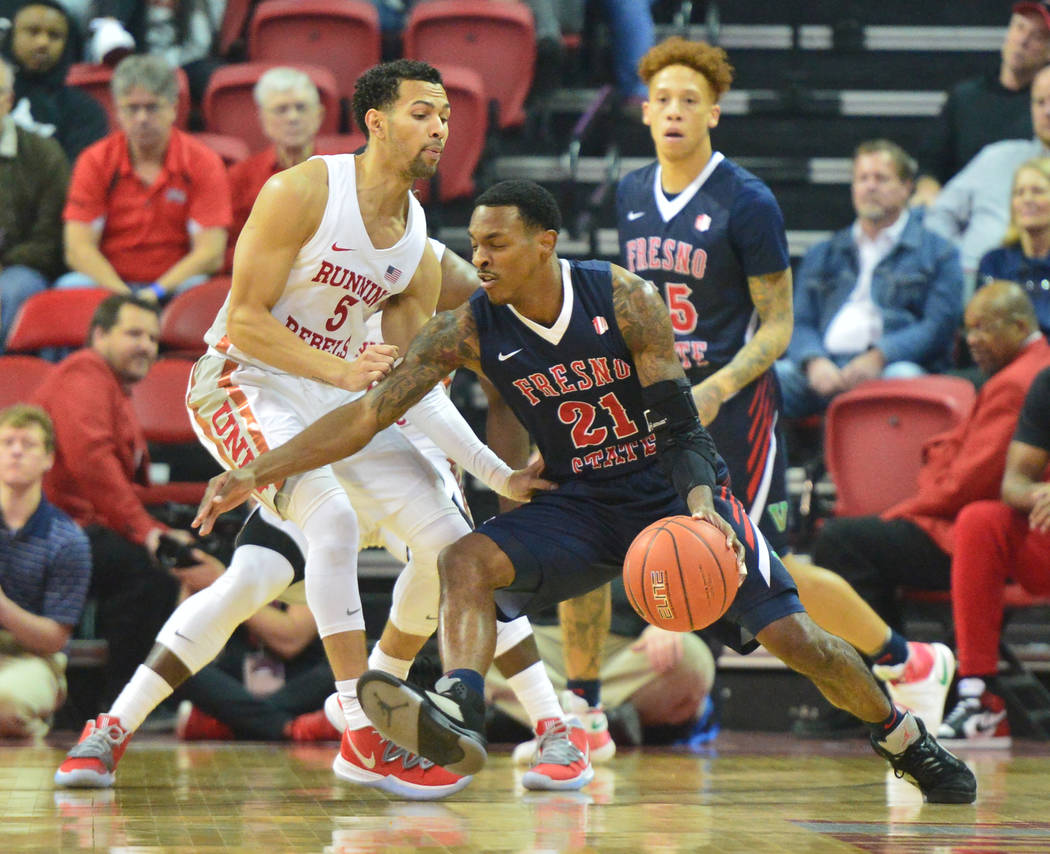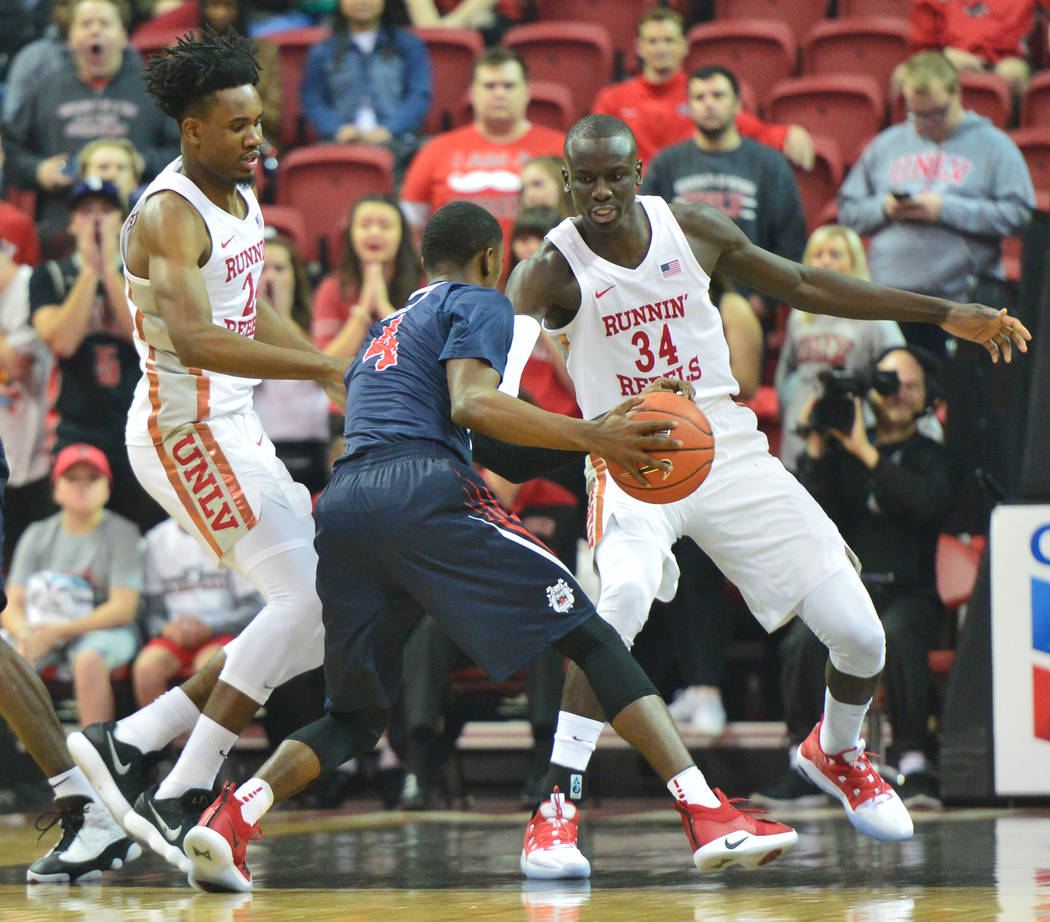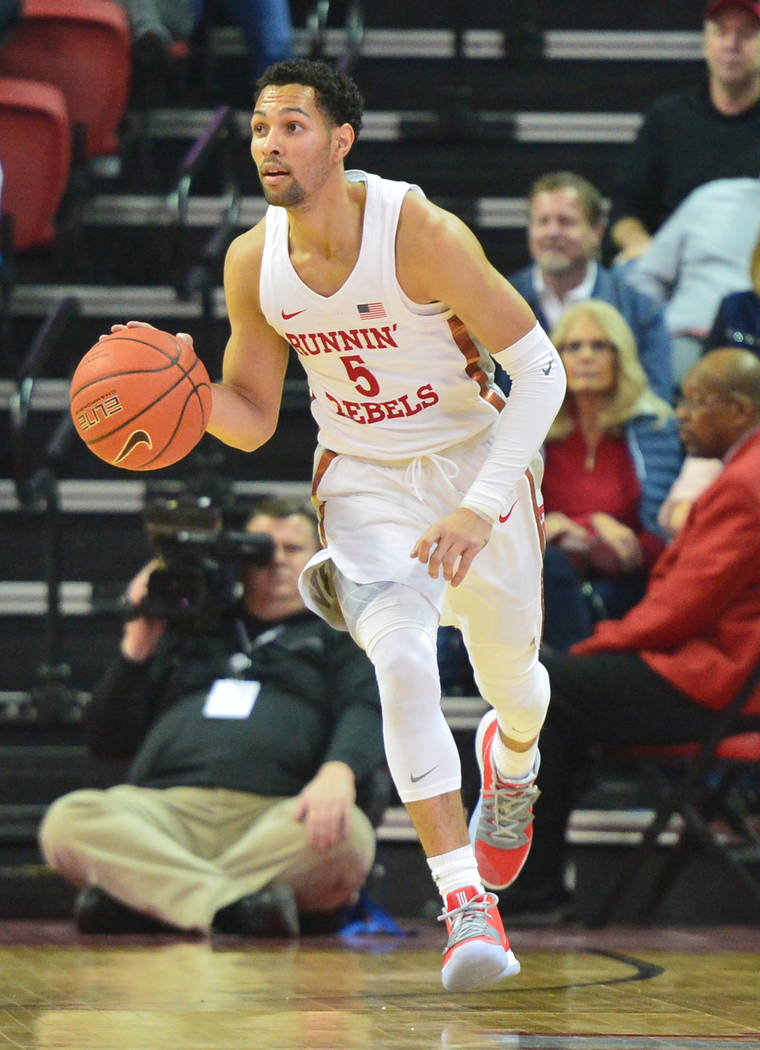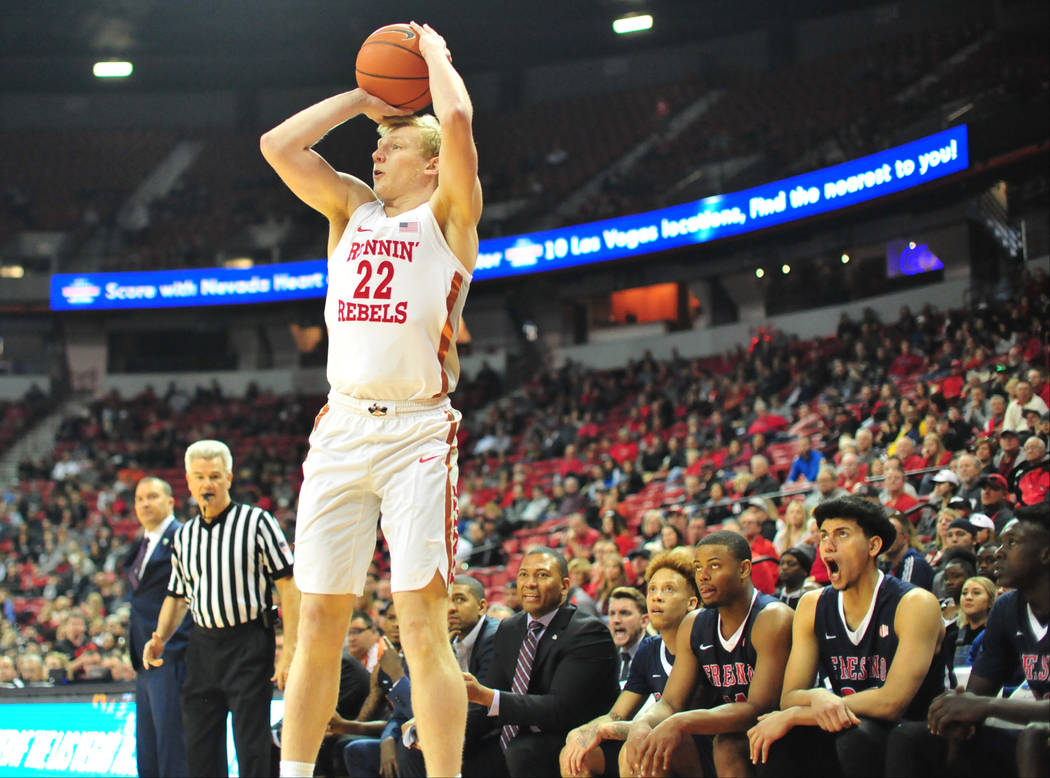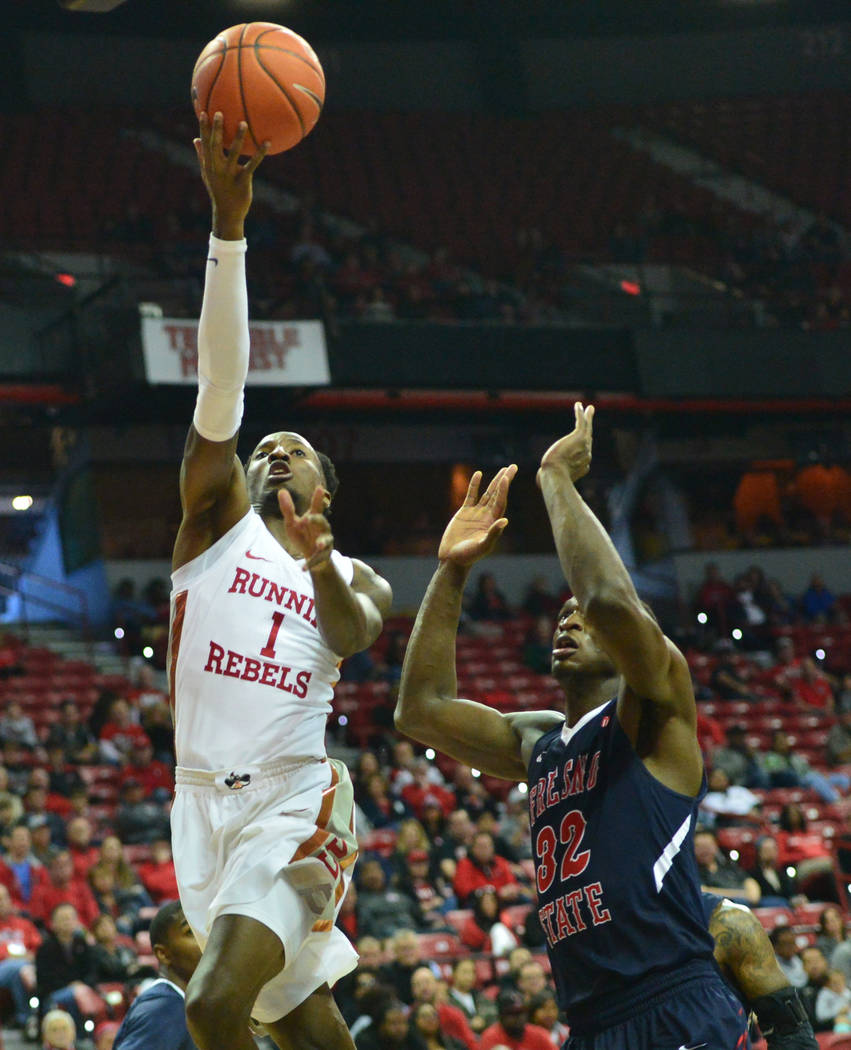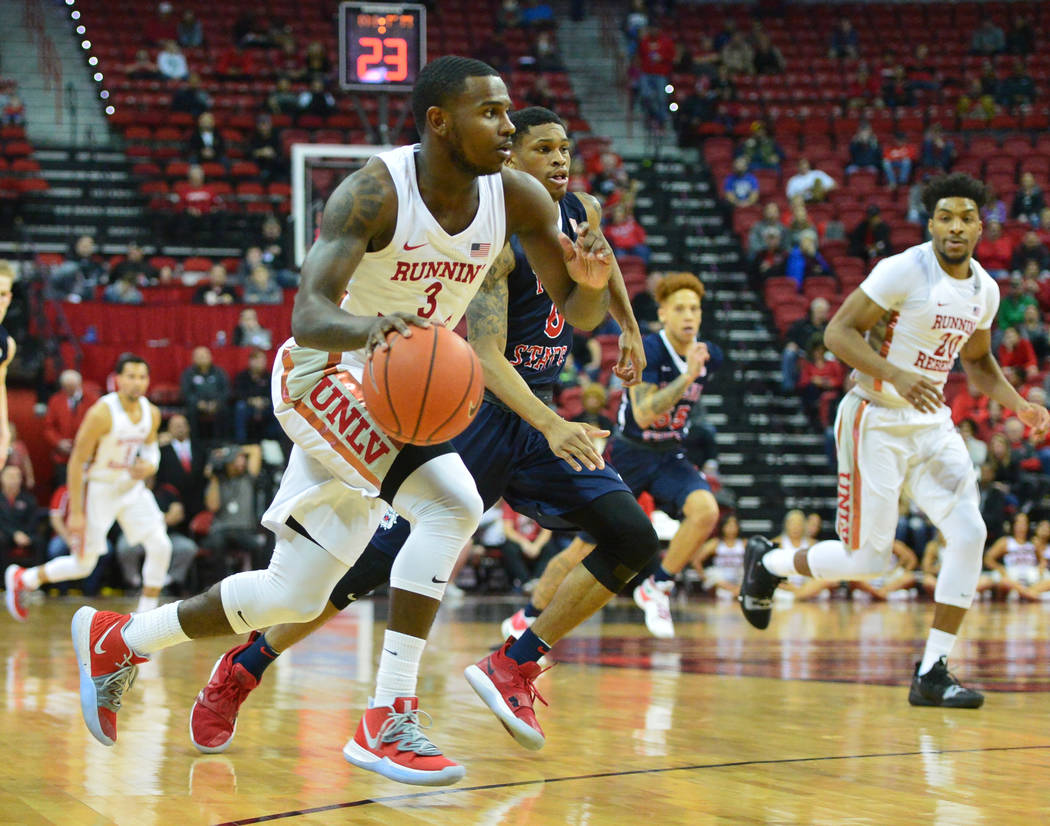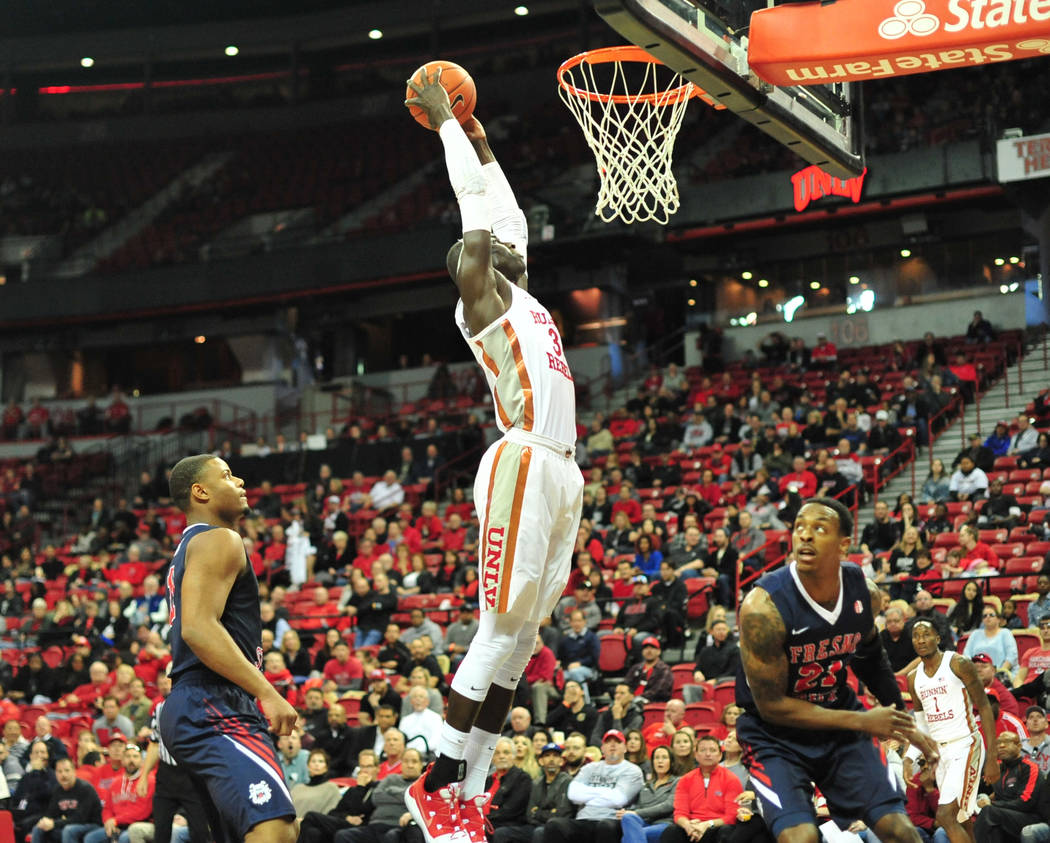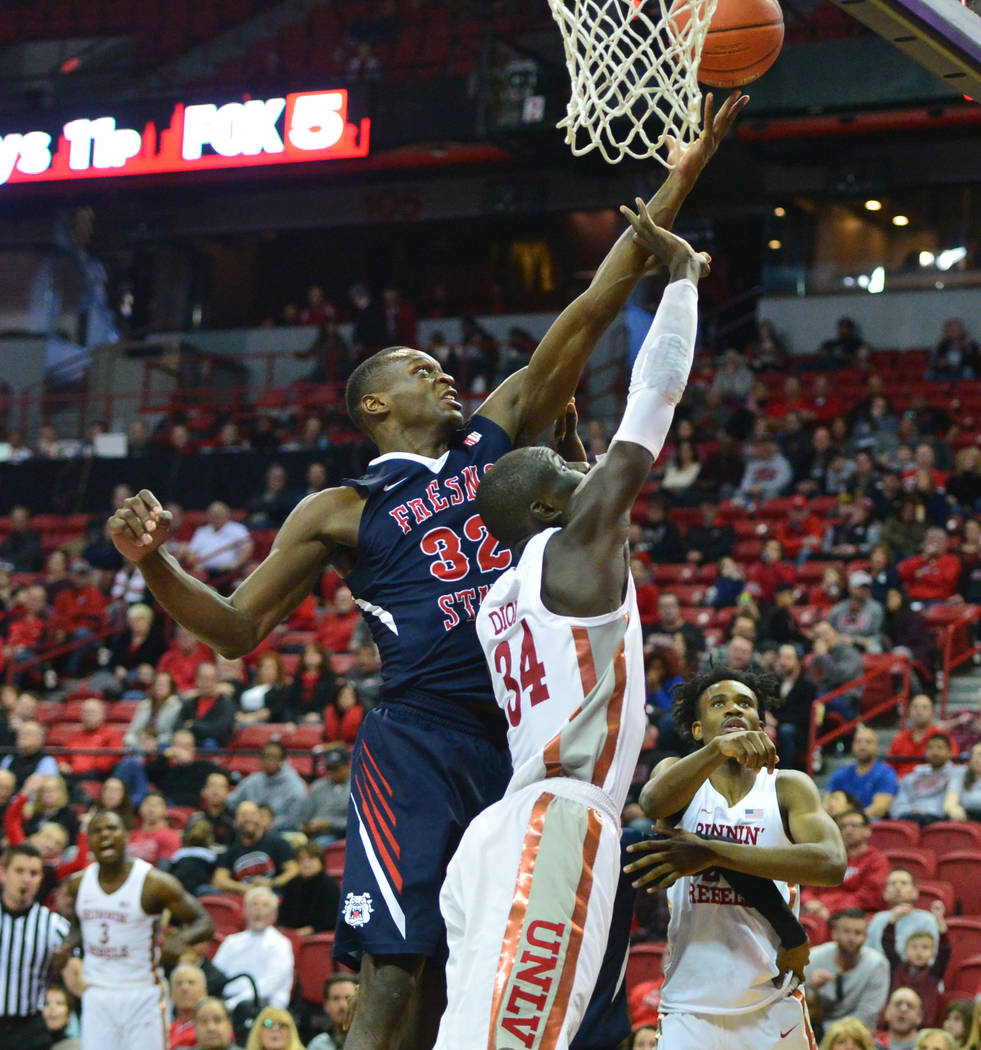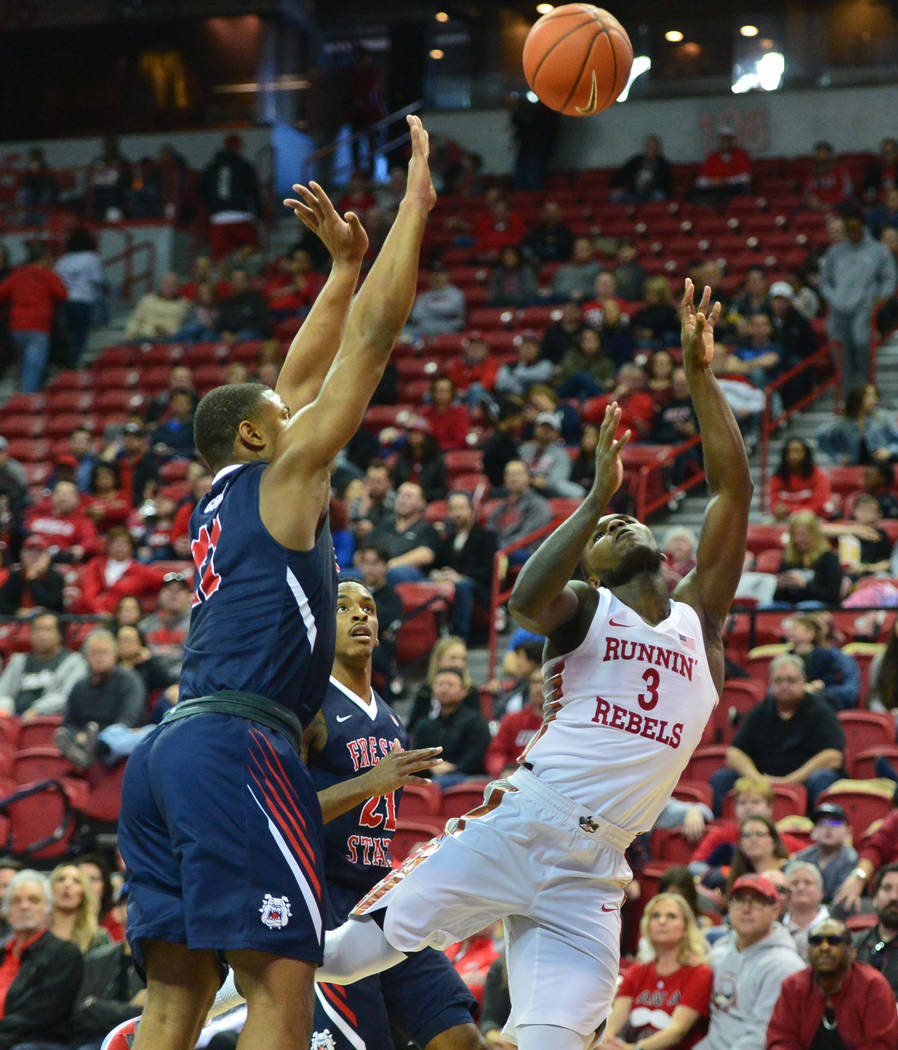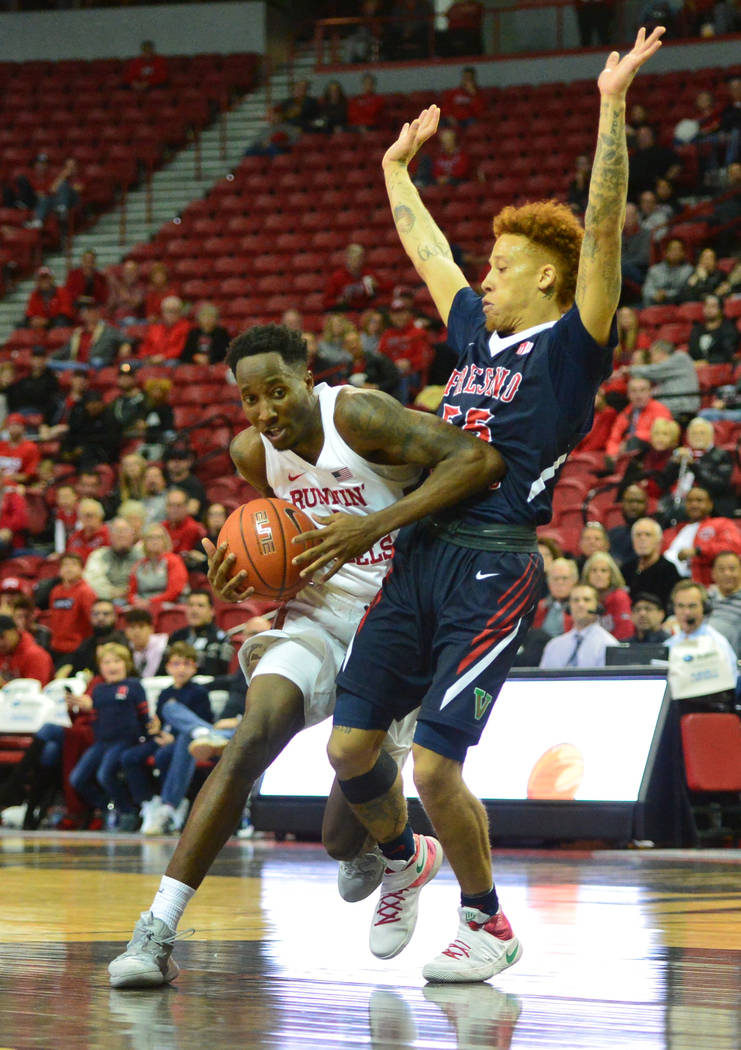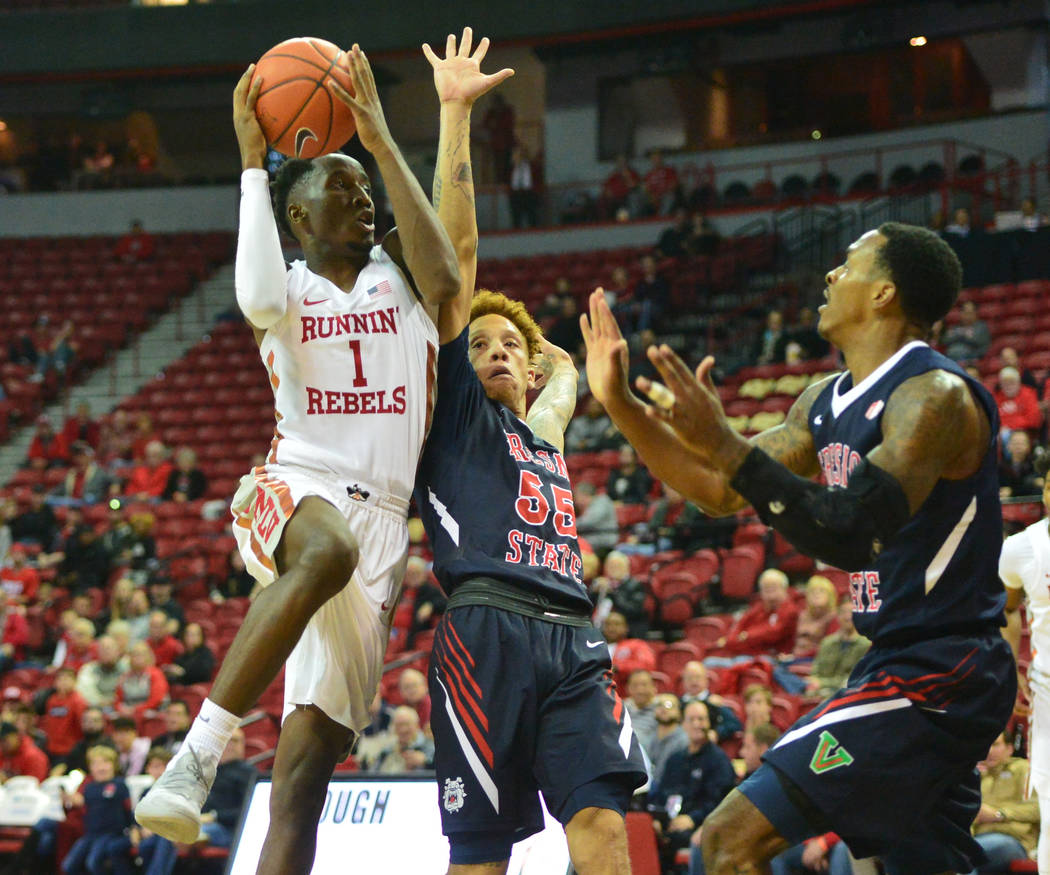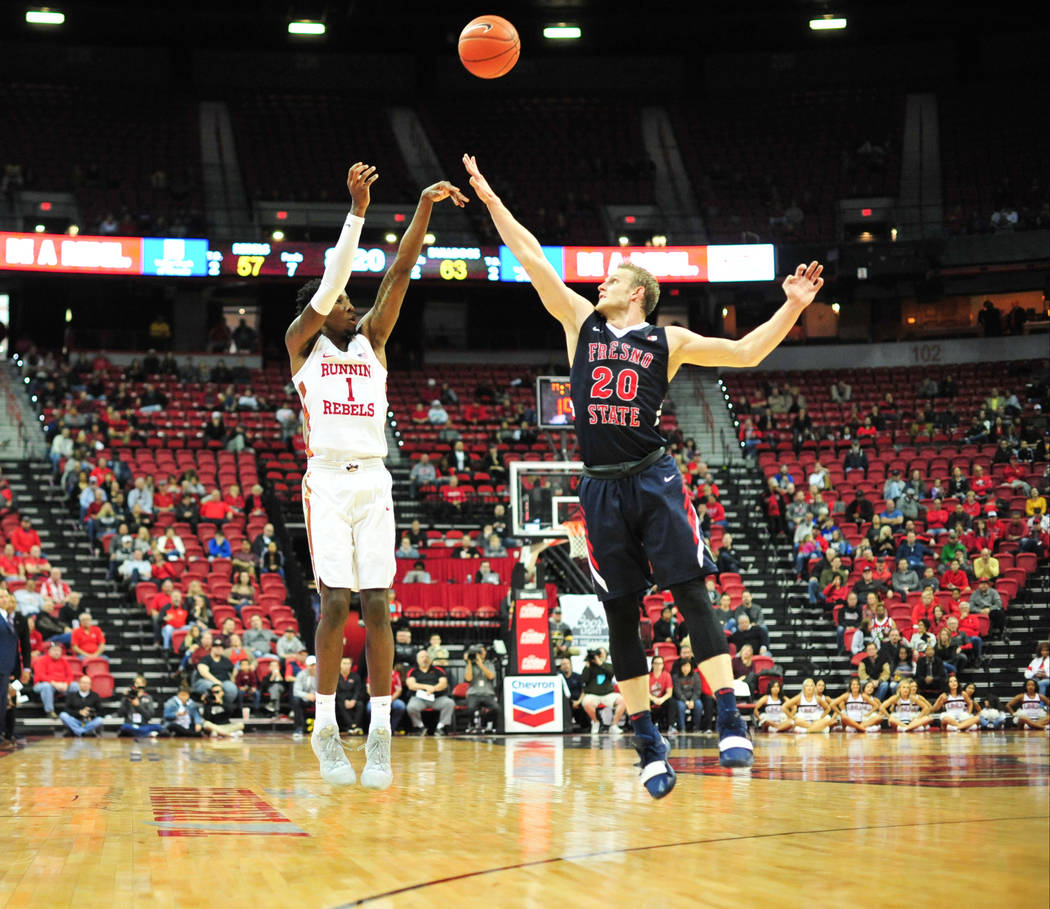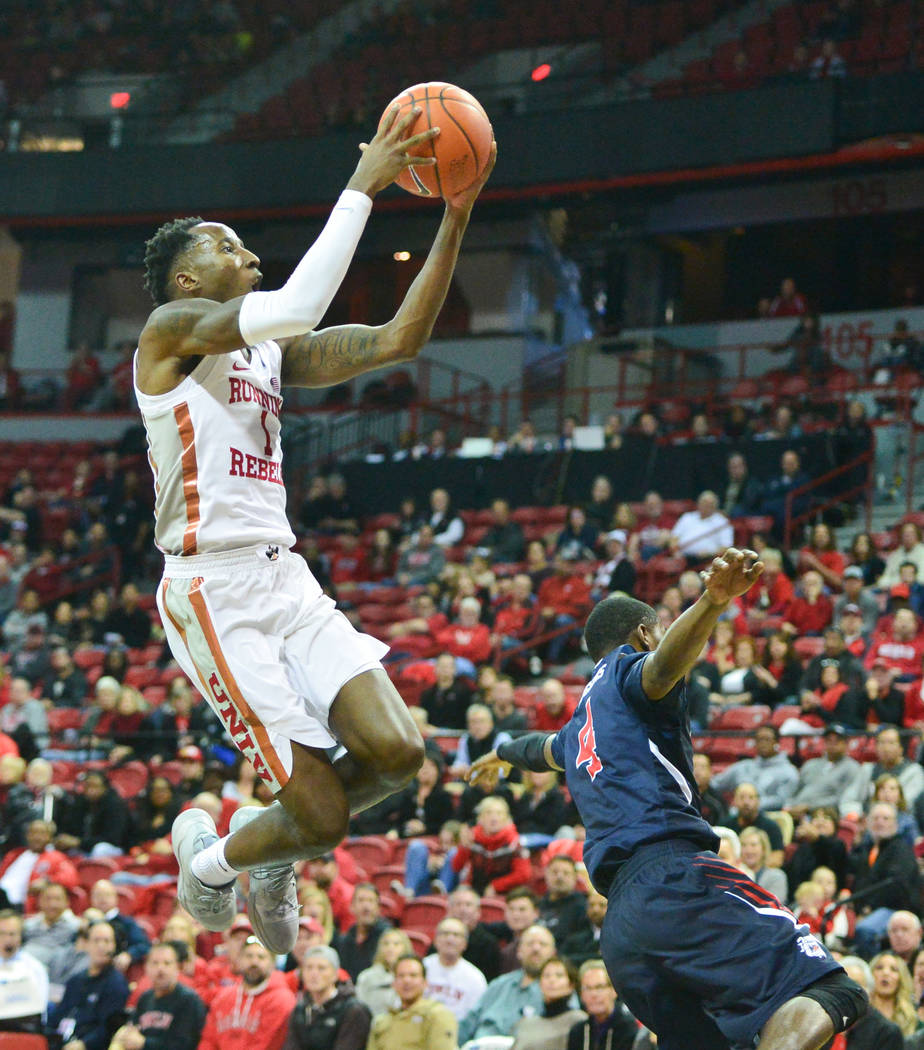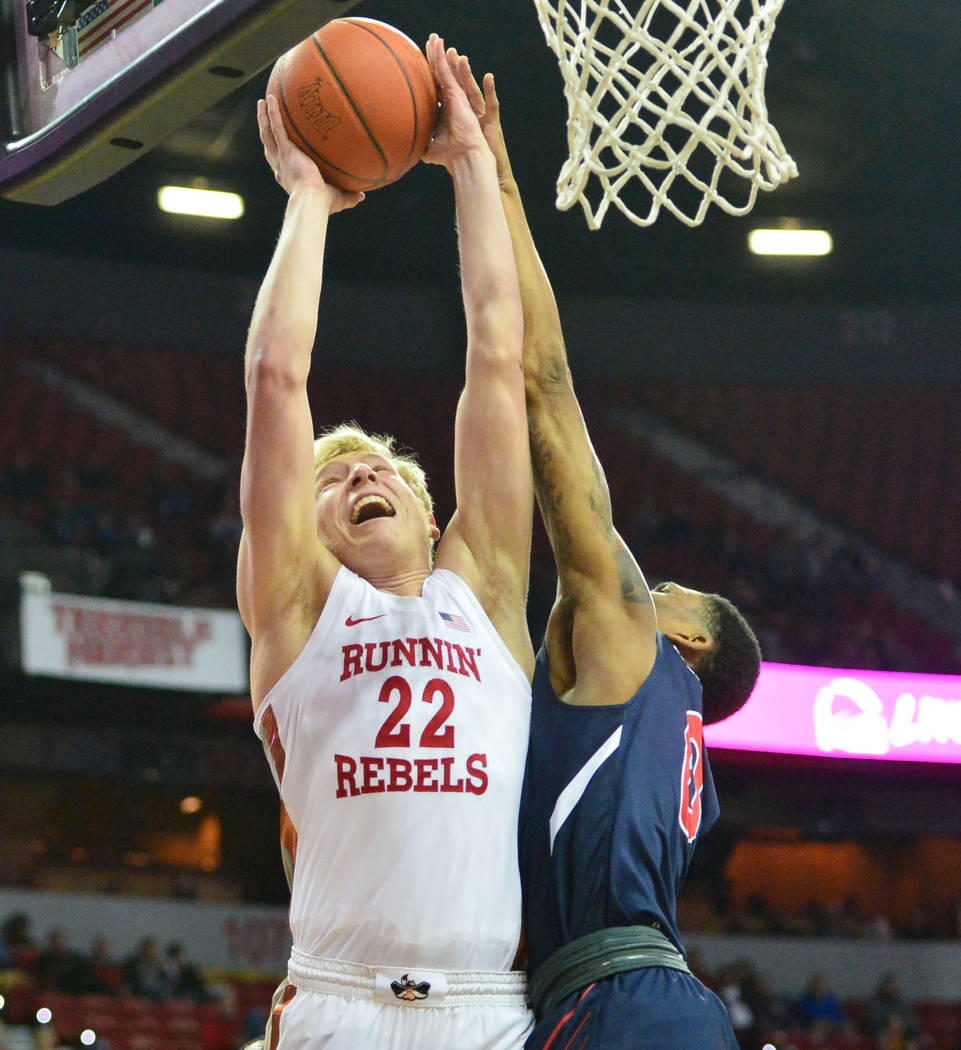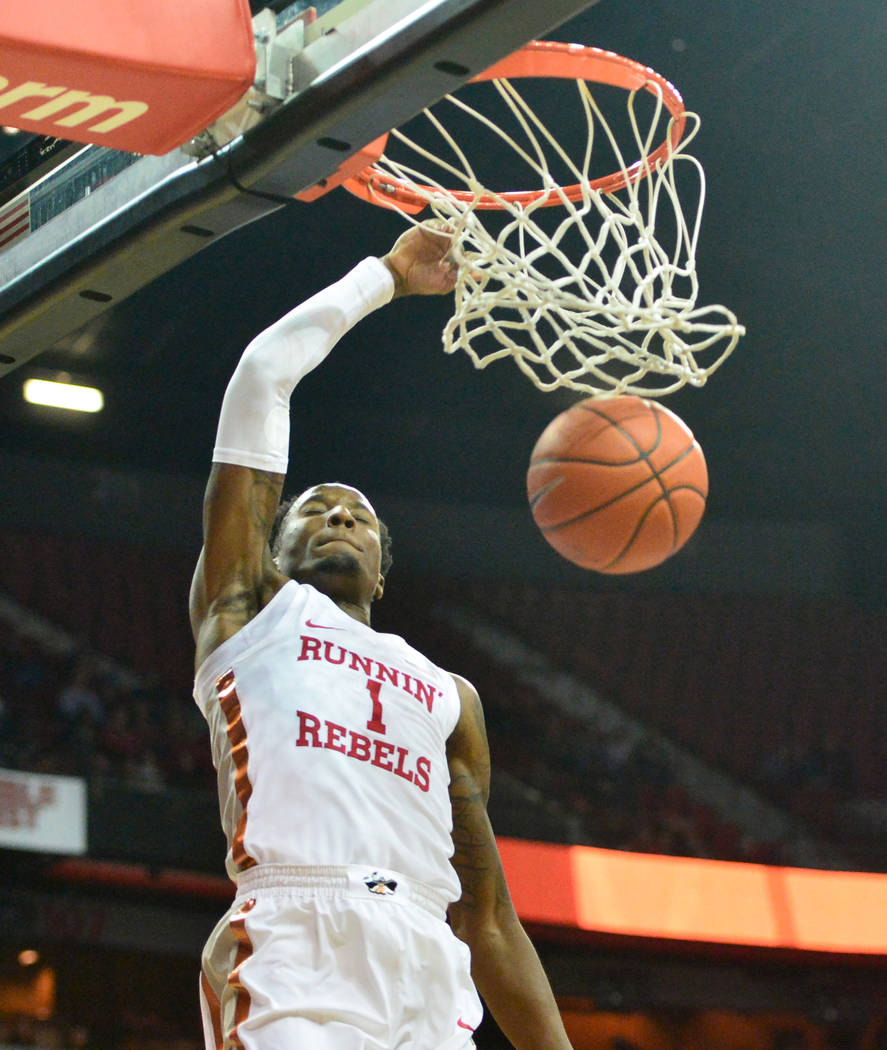 UNLV fell behind early, but repeatedly fought back in the second half, twice getting to within five points.
But every time the Rebels surged, Fresno State responded.
The Bulldogs finally pulled away down the stretch to beat the Rebels 83-65 on Saturday at the Thomas & Mack Center.
Fresno State (17-6, 8-3 Mountain West) remained in third place in the conference, denying UNLV (12-11, 6-5) a chance to tie for the spot. The Rebels have lost four of their past five games, each by at least 17 points.
The Bulldogs used an 11-2 run to take a 74-59 lead with 4:05 left and assume control. Braxton Huggins scored nine of the Bulldogs' points in that stretch, making two 3-pointers and a layup. He finished with 31 points.
Former Desert Pines High School player Nate Grimes totaled 13 points and 11 rebounds.
Fresno State made 15 of 29 3-pointers and shot 53.7 percent overall.
"They made some tough shots tonight," said UNLV guard Noah Robotham, who had eight points and seven assists. "Huggins made a lot of tough shots. Deshon Taylor (18 points) made some tough shots. But (allowing) 15 for 29 is not going to win any games."
The Bulldogs also dominated on the boards, outrebounding UNLV 35-24.
"They were real physical," said UNLV forward Mbacke Diong, who scored 12 points. "We tried to keep them off the glass, and they were boxing us out good."
Kris Clyburn led UNLV with 15 points. The Rebels made only 3 of 15 3-pointers, though they shot 48.1 percent overall. They also made just 10 of 19 free throws.
Fresno State led almost the entire game, using a strong first half to take a 45-33 lead. The Rebels rallied several times, coming as close as 53-48 and 55-50, the latter with 12:16 remaining.
Plenty of time to complete the comeback.
UNLV, though, never got closer.
"It was disappointing," UNLV coach Marvin Menzies said. "You have frustration, but you always want to see your guys get better, and so I truly saw some development in where we were moving on the floor defensively, but it was only in spurts."
More Rebels: Follow at reviewjournal.com/Rebels and @RJ_Sports on Twitter.
Contact Mark Anderson at manderson@reviewjournal.com. Follow @markanderson65 on Twitter.