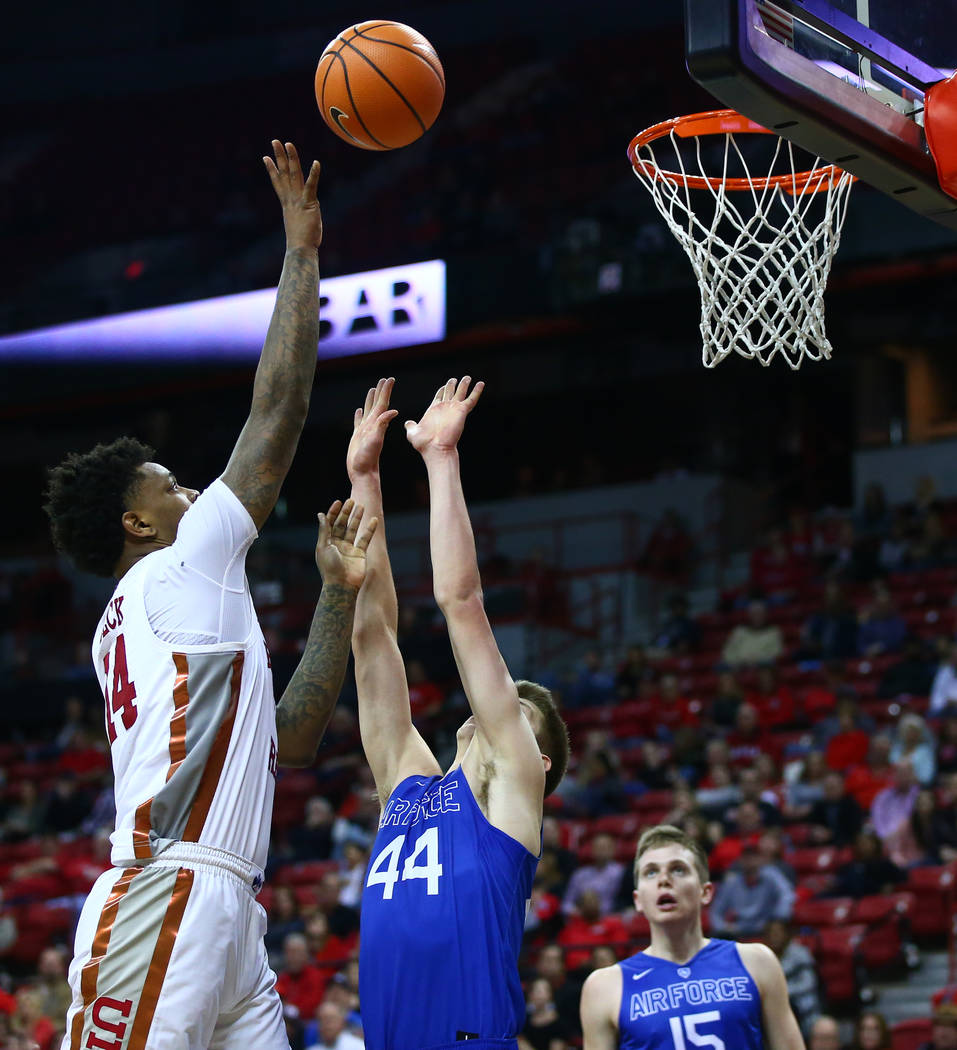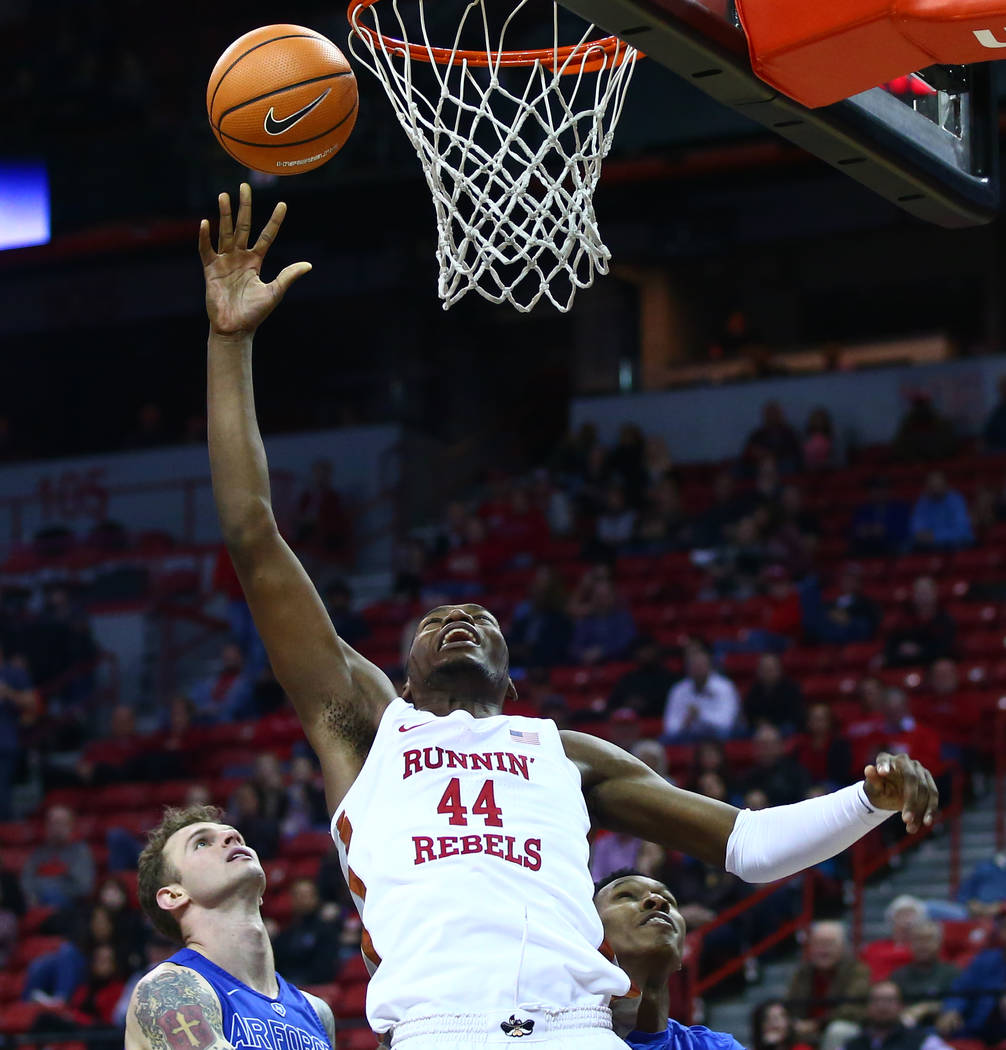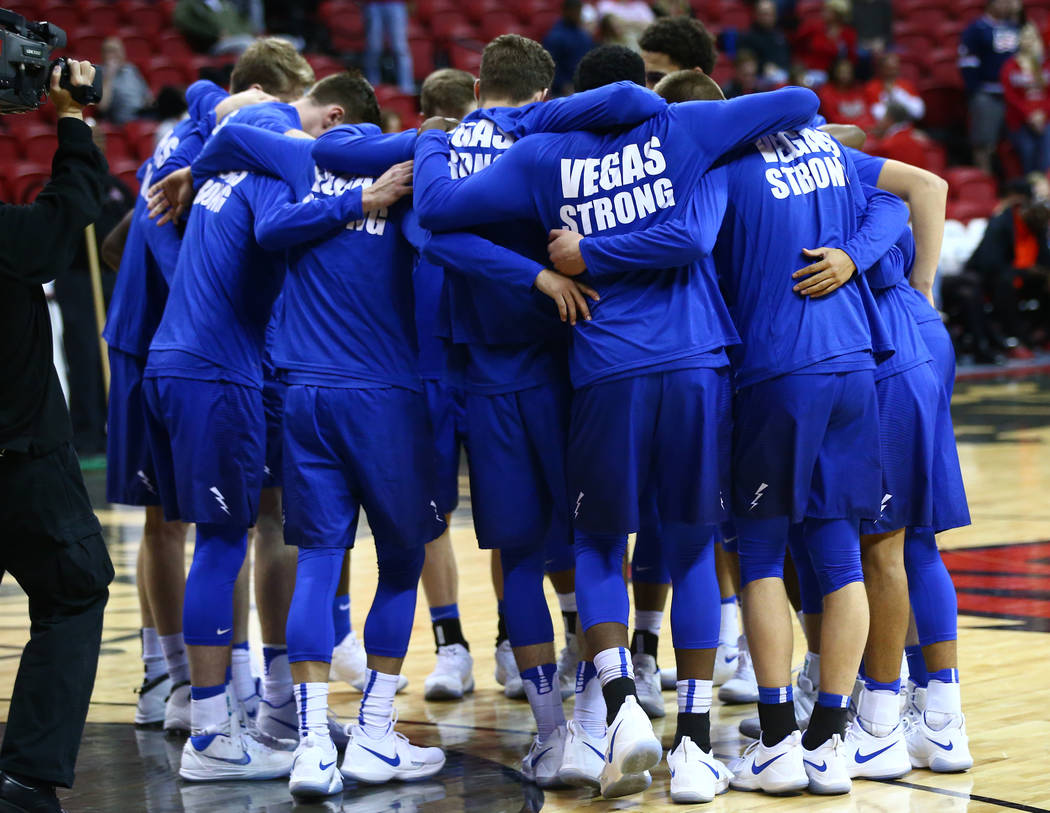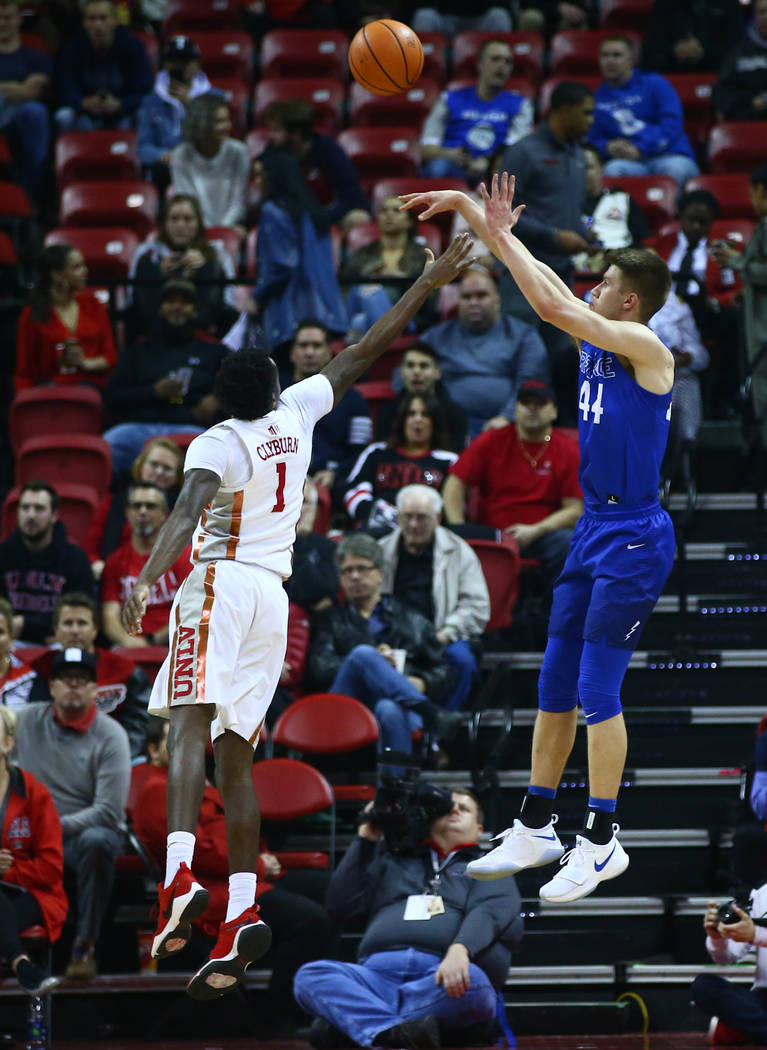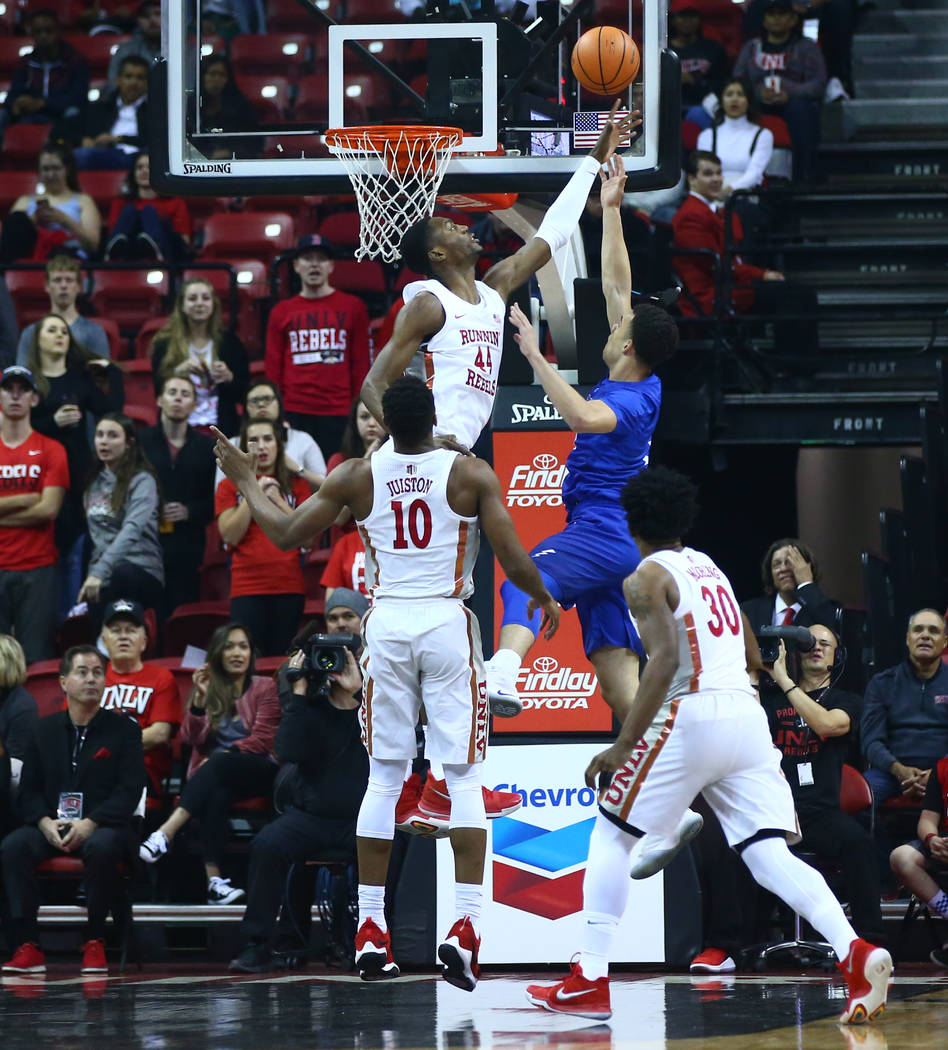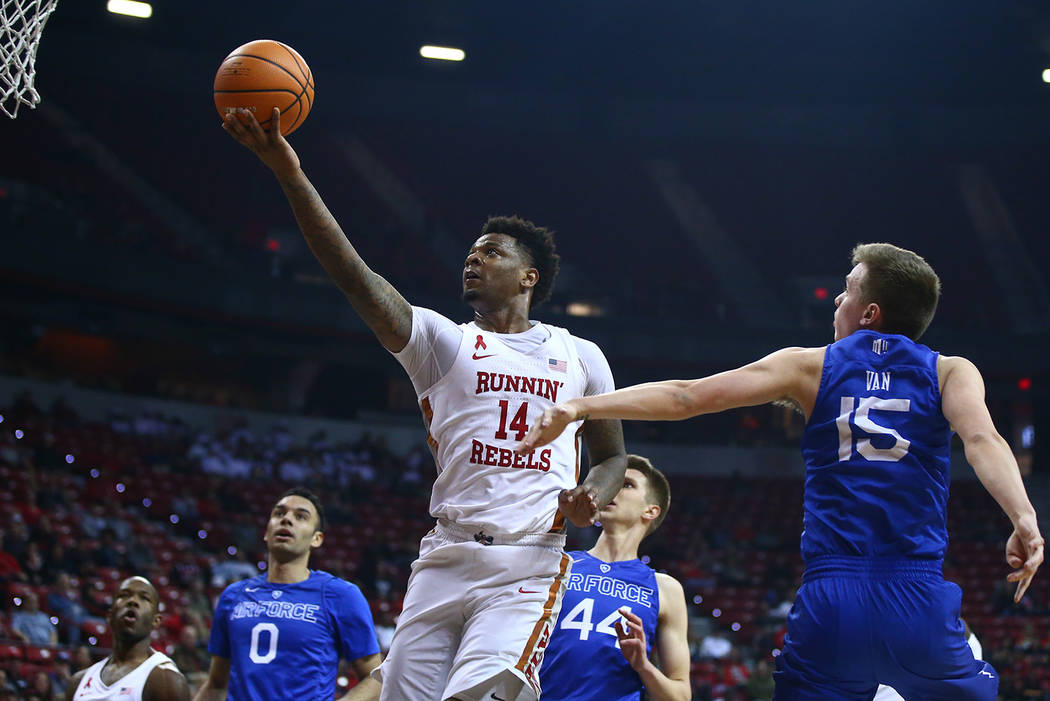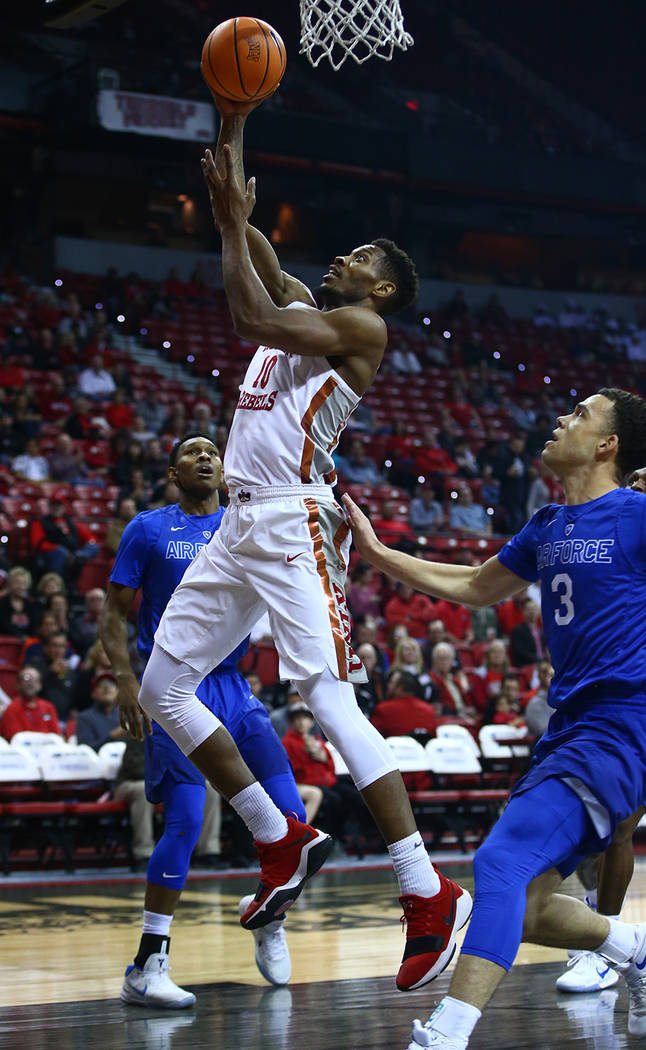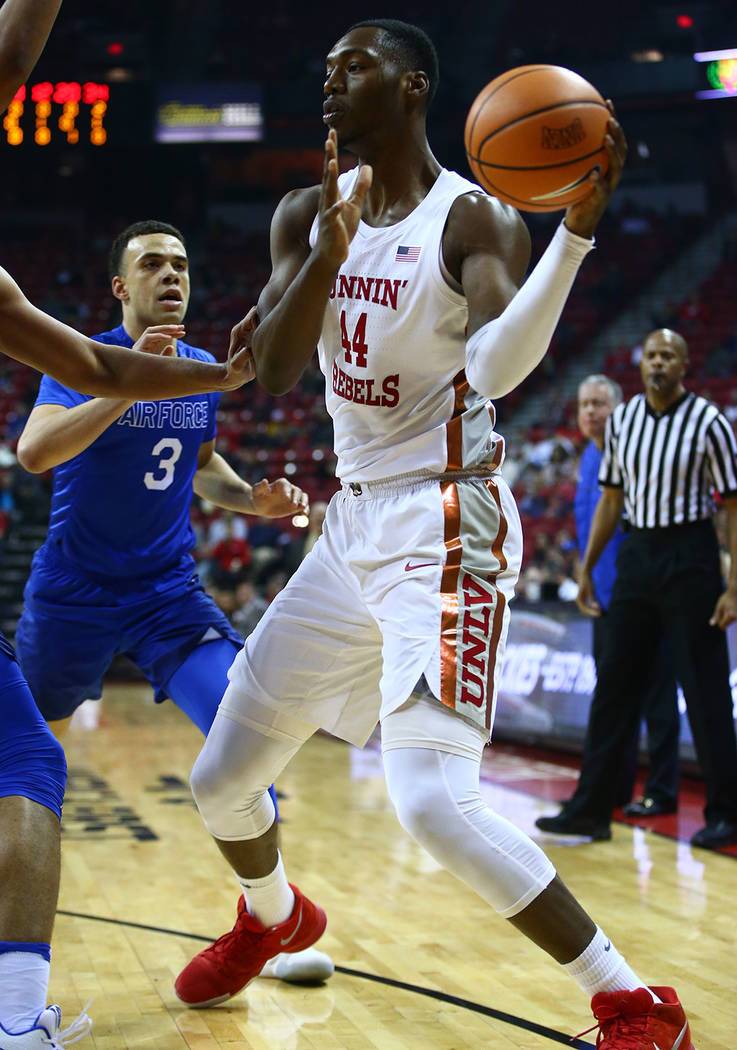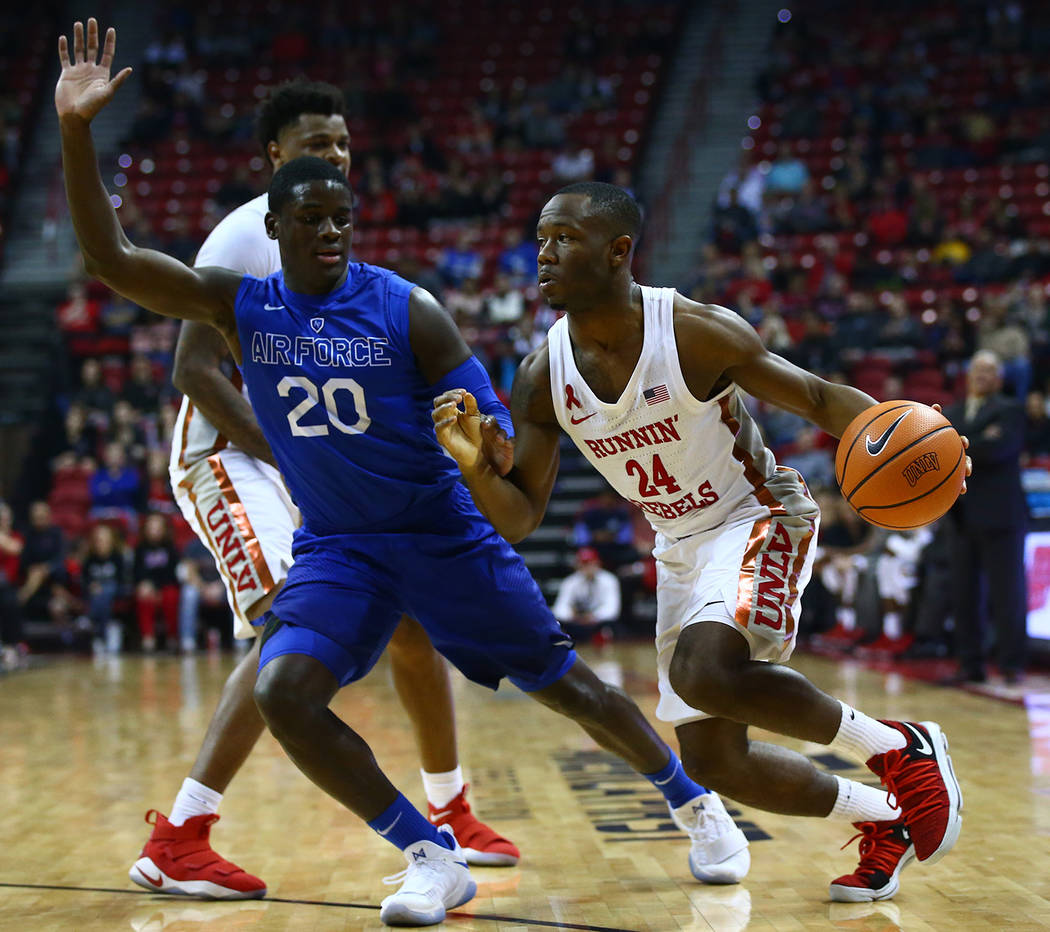 In winning for the third time in a row and the fifth in the past six basketball games, UNLV again did what got the streak going in the first place.
Play its best under pressure.
Air Force cut the lead to one point three times late in the second half Wednesday at the Thomas & Mack Center, but the Rebels repeatedly responded and eventually won 81-73.
"Early in the season, we probably would've given that lead away and lost the game," UNLV guard Jovan Mooring said. "But we've matured a lot. We know how to stick to the game plan and finish games now."
Mooring scored 24 points for UNLV (19-7, 8-5 Mountain West), which is tied for third in the conference with Fresno State (18-8, 8-5). The Rebels next play at San Diego State (14-10, 6-7) on Saturday.
UNLV outrebounded Air Force 52-25, with Brandon McCoy (13) and Shakur Juiston (12) combining to equal the number of rebounds for the Falcons as a team. McCoy also scored 10 points and blocked five shots.
Tervell Beck and Jordan Johnson each scored 16 points.
For Air Force (10-14, 4-8), Trevor Lyons had 19 points and eight rebounds.
The Falcons entered this game off back-to-back victories, including defeating New Mexico 100-92 on Saturday.
"I do sense that (the Rebels) are growing and they're steadily on the incline right now," UNLV coach Marvin Menzies said. "Even in a game where the fans in the stands may say, 'Gosh, we should've blown this team out.' I disagree. I think we gutted out a really good win against a team that's playing well. I've watched their last eight games, and I'm telling you, this Air Force team is getting better and better."
Contact Mark Anderson at manderson@reviewjournal.com. Follow @markanderson65 on Twitter.