3 takeaways from the UNLV-BYU game
November 11, 2017 - 3:53 pm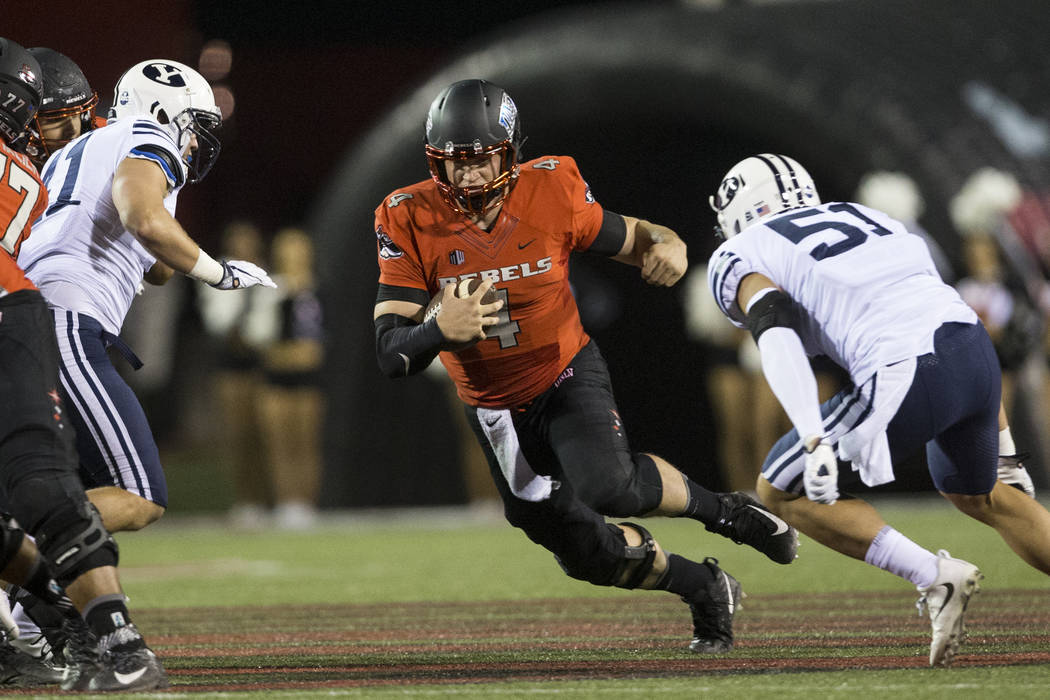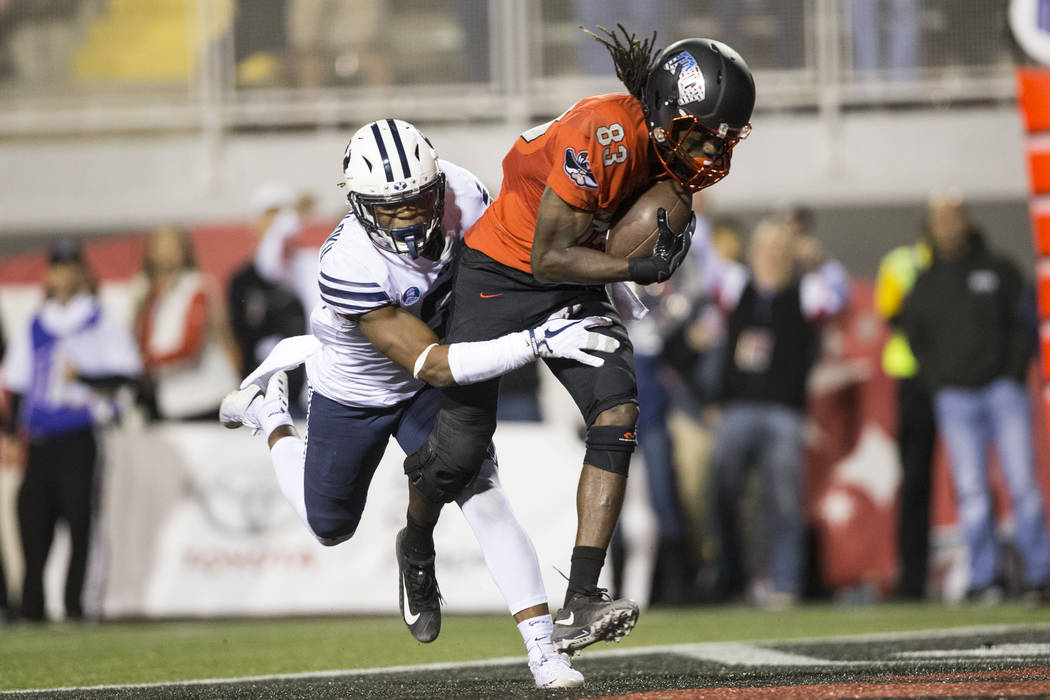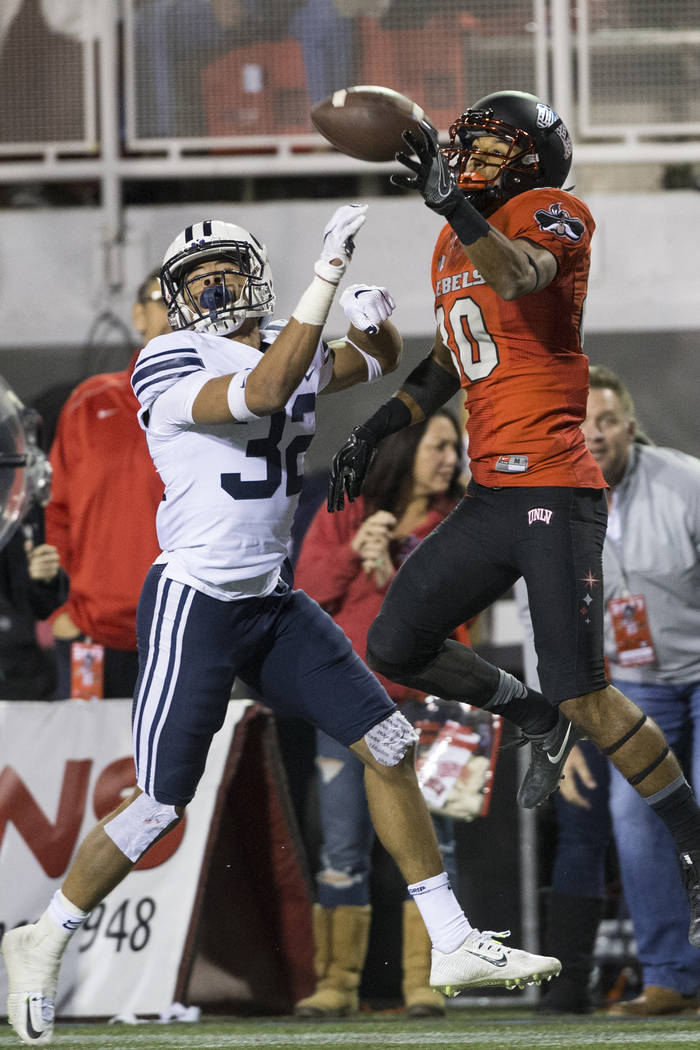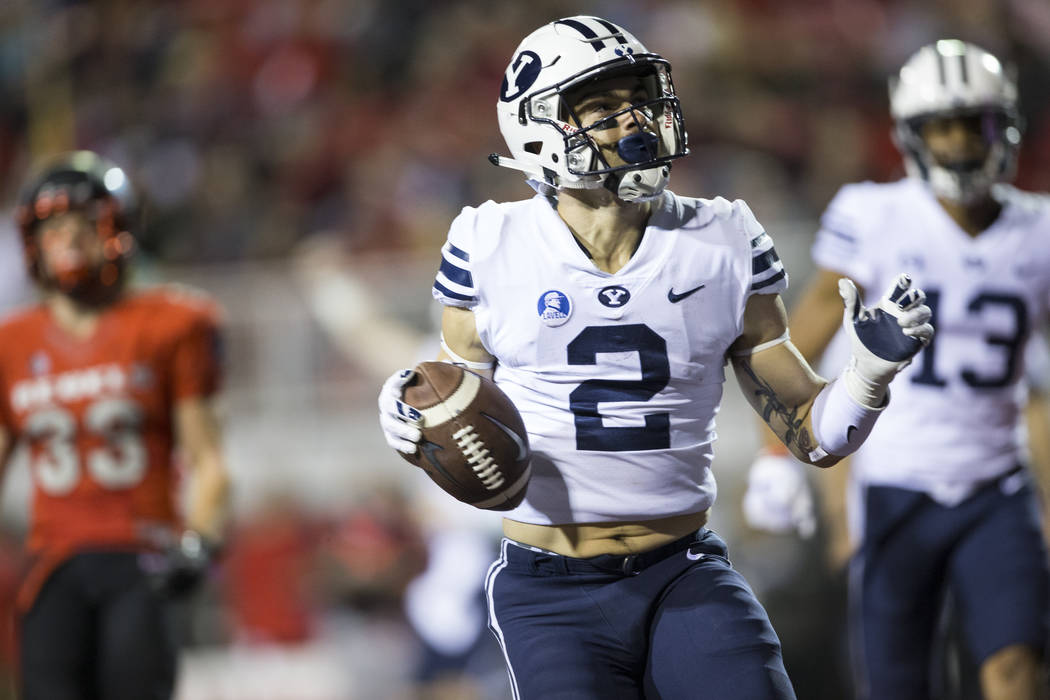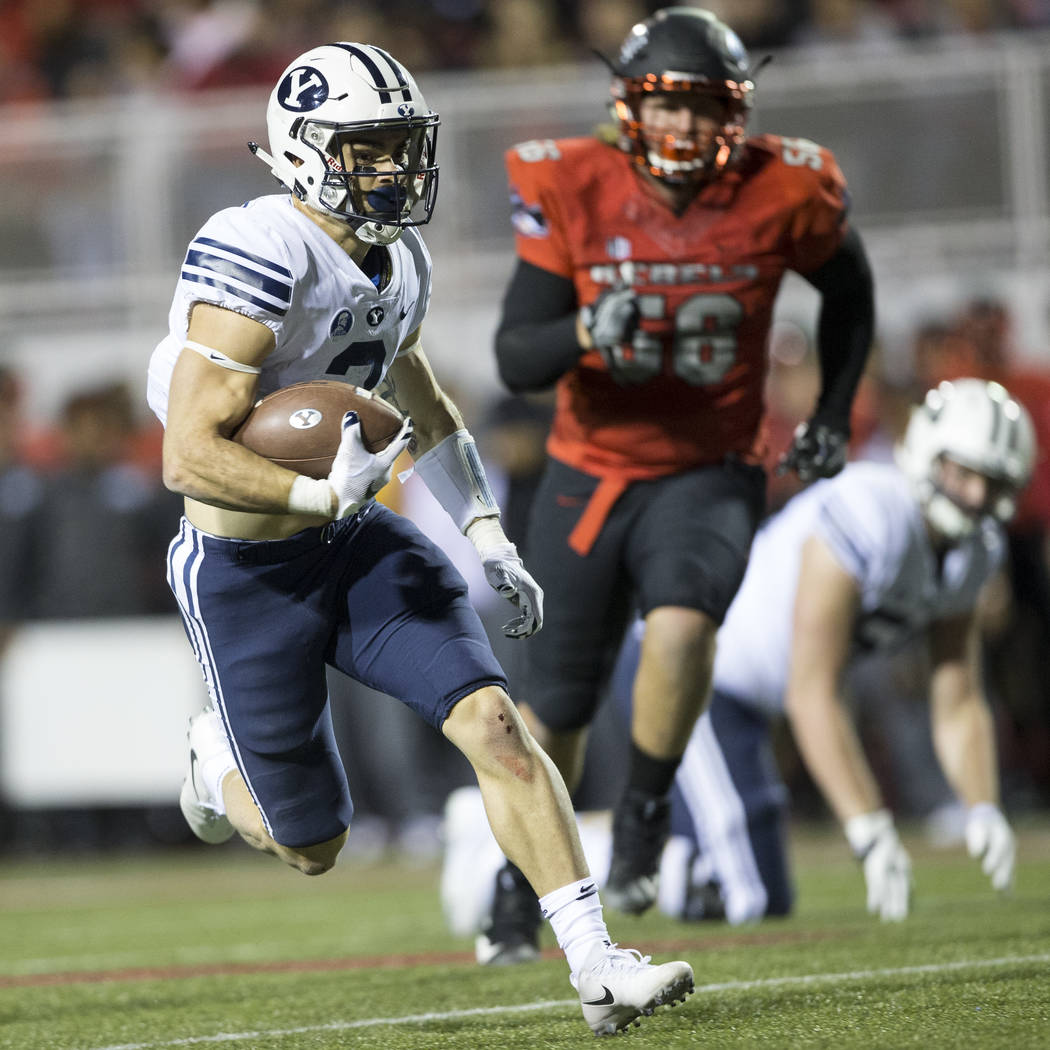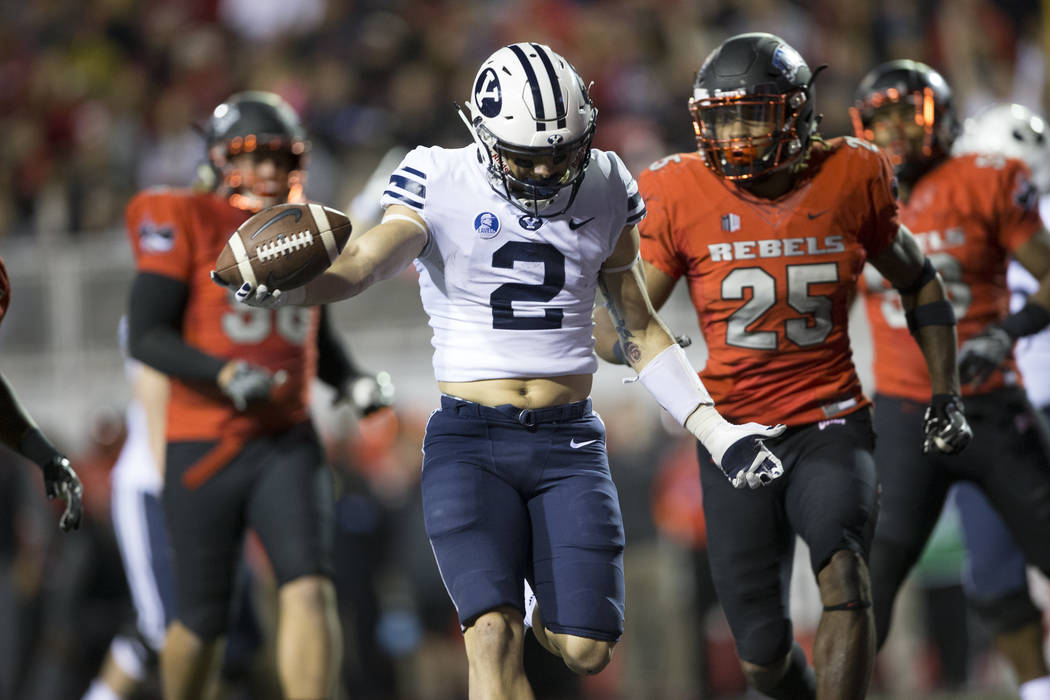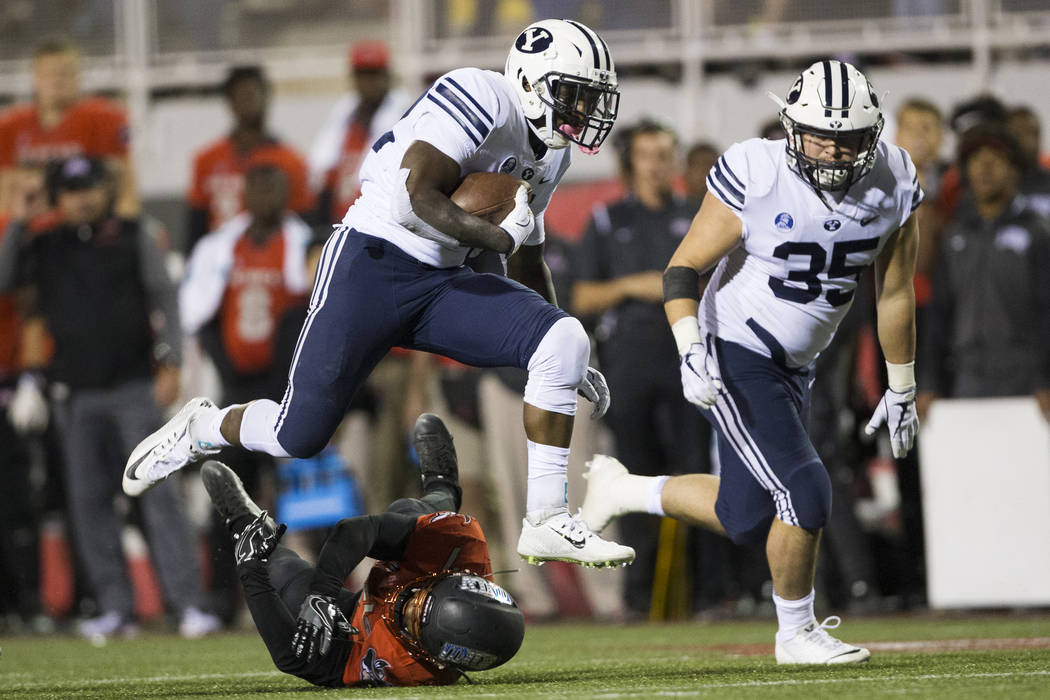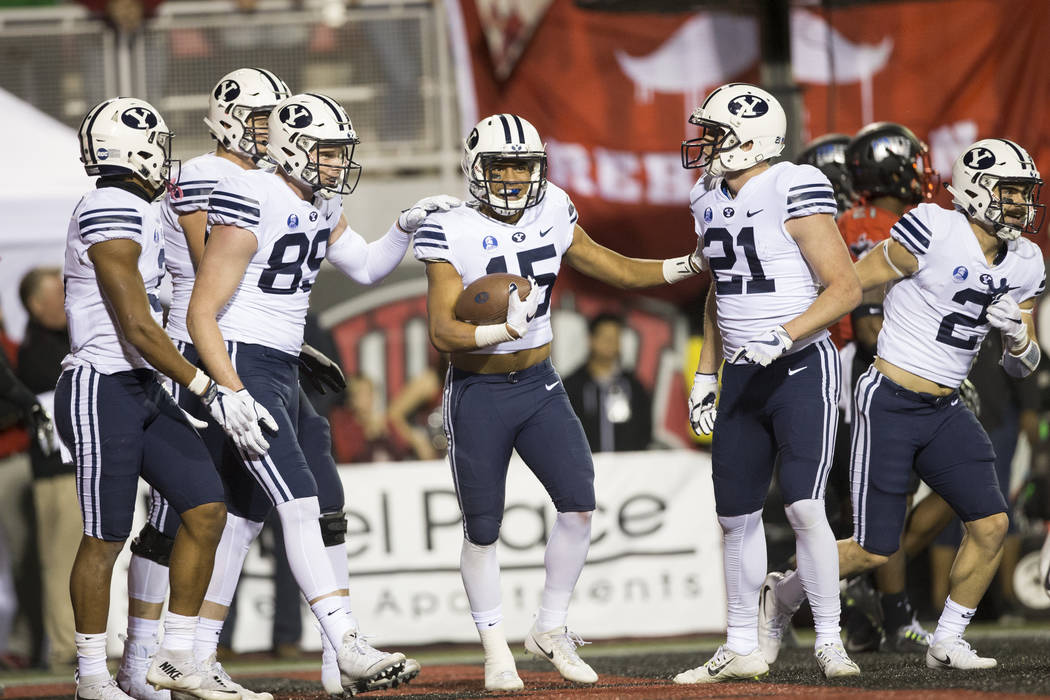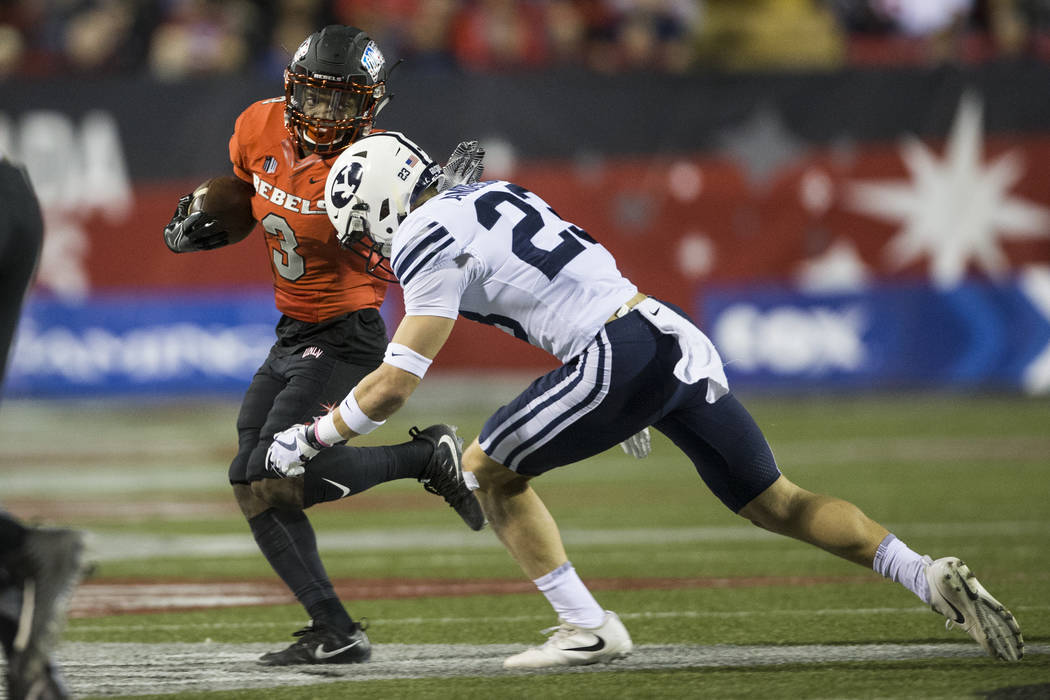 Three takeaways from the UNLV football team's 31-21 loss to Brigham Young on Friday night at Sam Boyd Stadium:
1. Another in a season of setbacks.
This season was a disappointment from the beginning, losing as a 45-point favorite to FCS member Howard and later blowing a 27-0 lead in a defeat at Air Force. And then came this defeat to a BYU team that had won just two other games.
When UNLV (4-6) looks back at all these missed opportunities, it will be a sickening feeling for the Rebels, especially if they fall short of a bowl bid. They have the talent to play in the postseason, but didn't win enough of the games they should have. UNLV lost twice as a favorite, and the game against BYU settled as a pick 'em after the Rebels were favored throughout the week.
Maybe having to win twice on the road to make the postseason is good because the Rebels tend to play better when counted out. And they are surely being counted out now.
2. Don't be fooled by the stats.
UNLV quarterback Johnny Stanton started for the third game in a row and put up impressive numbers in completing 20 of 33 passes for 325 yards and two touchdowns.
But Stanton also missed his share of open receivers and had several near interceptions. And twice early in BYU territory, he took a sack that took away a potential field goal and on third down threw an interception in the end zone. After that pick, the Cougars marched 80 yards for the game's first touchdown.
"Those (potential) six points really could've helped later on in the game," UNLV coach Tony Sanchez said. "We knew every possession was going to be important."
Stanton took the blame.
"The No. 1 rule in the red zone is no turnovers," he said. "I made a mistake on that play, so it's something I can safely say I won't do again, but still very frustrating."
This game made it clear that this remains Stanton's team, as it should. He pumped life into the season and now will need to do it again.
3. BYU's offensive line dominated.
This is how a running back who entered the game with 333 yards rushes for 213 — he doesn't get touched until reaching the safeties and linebackers. Such was the fortune for BYU's Squally Canada, who had the advantage of an offensive line that had its way with the Rebels.
"I mentioned earlier in the week that we had to own the front," BYU coach Kalani Sitake said.
He got his wish.
Now UNLV has to go face a triple option team in New Mexico on Friday, and its defensive front certainly will be challenged again.
Contact Mark Anderson at manderson@reviewjournal.com. Follow @markanderson65 on Twitter.