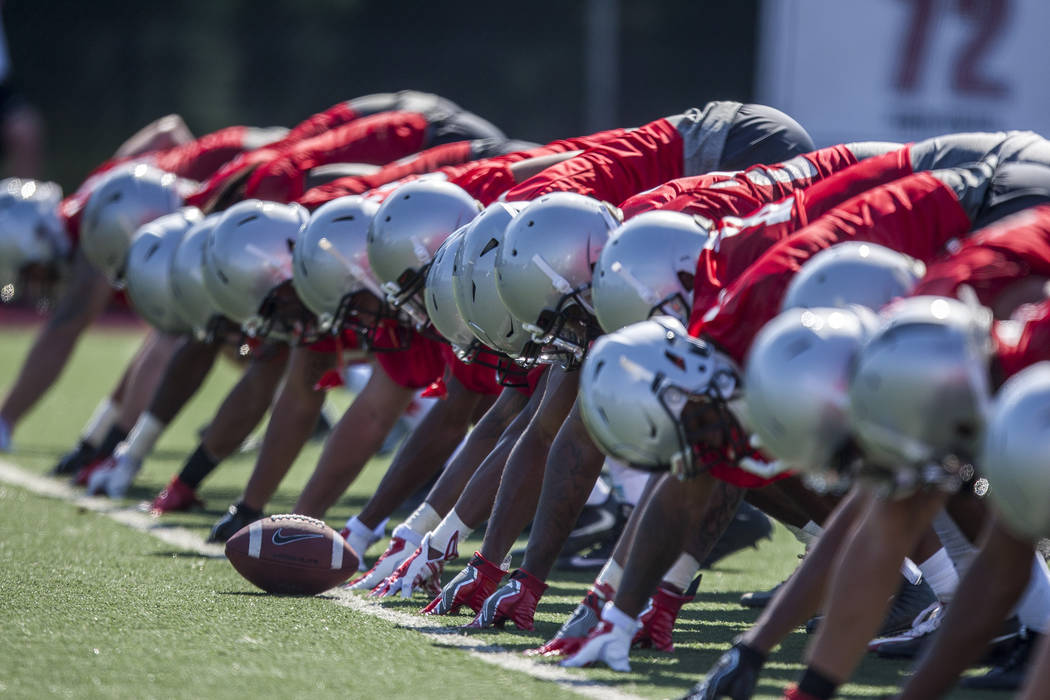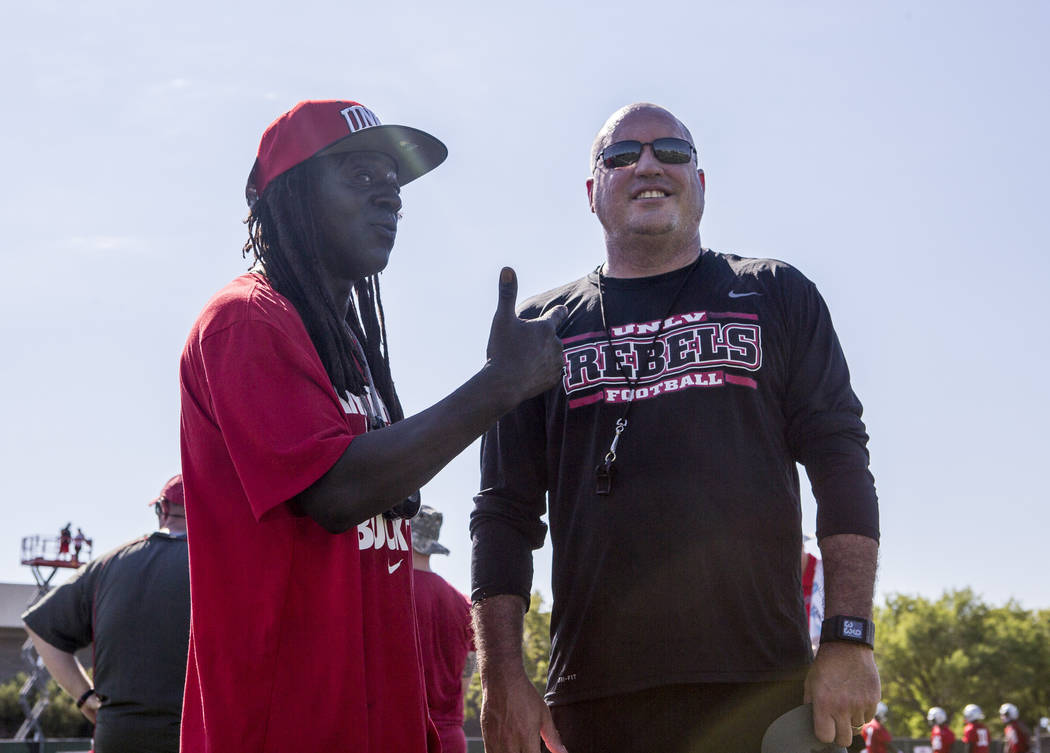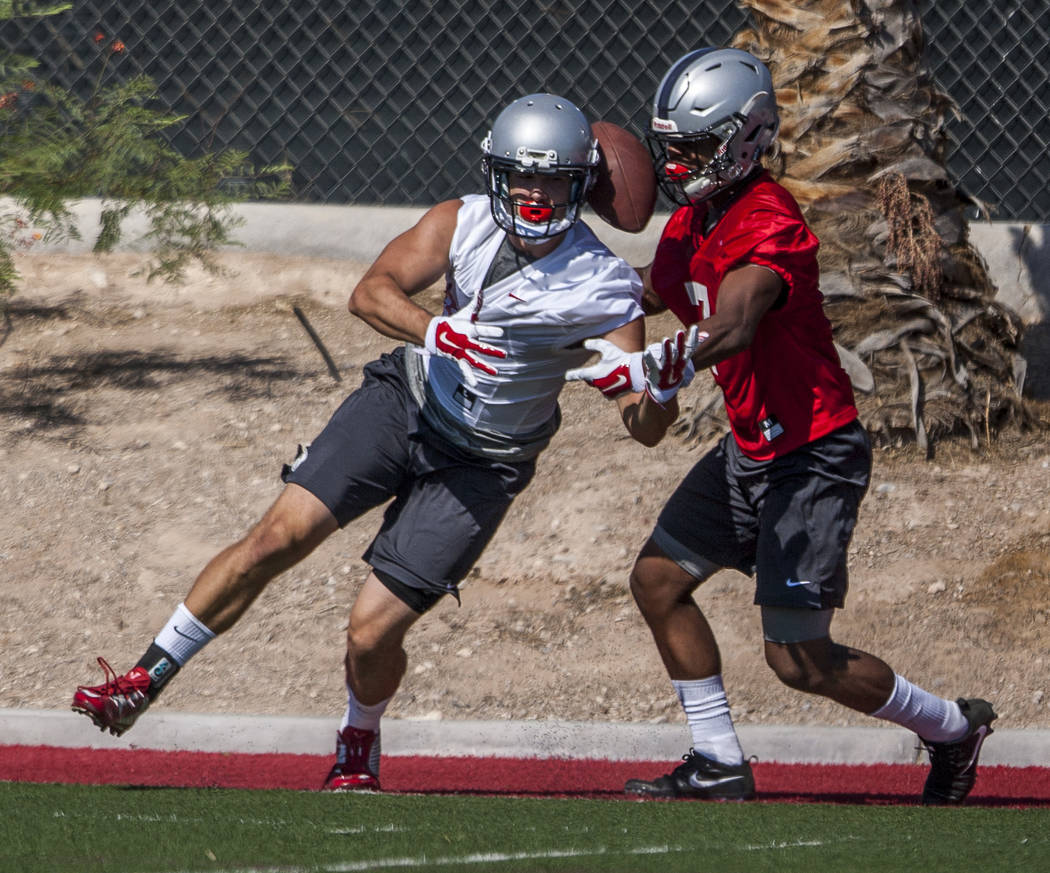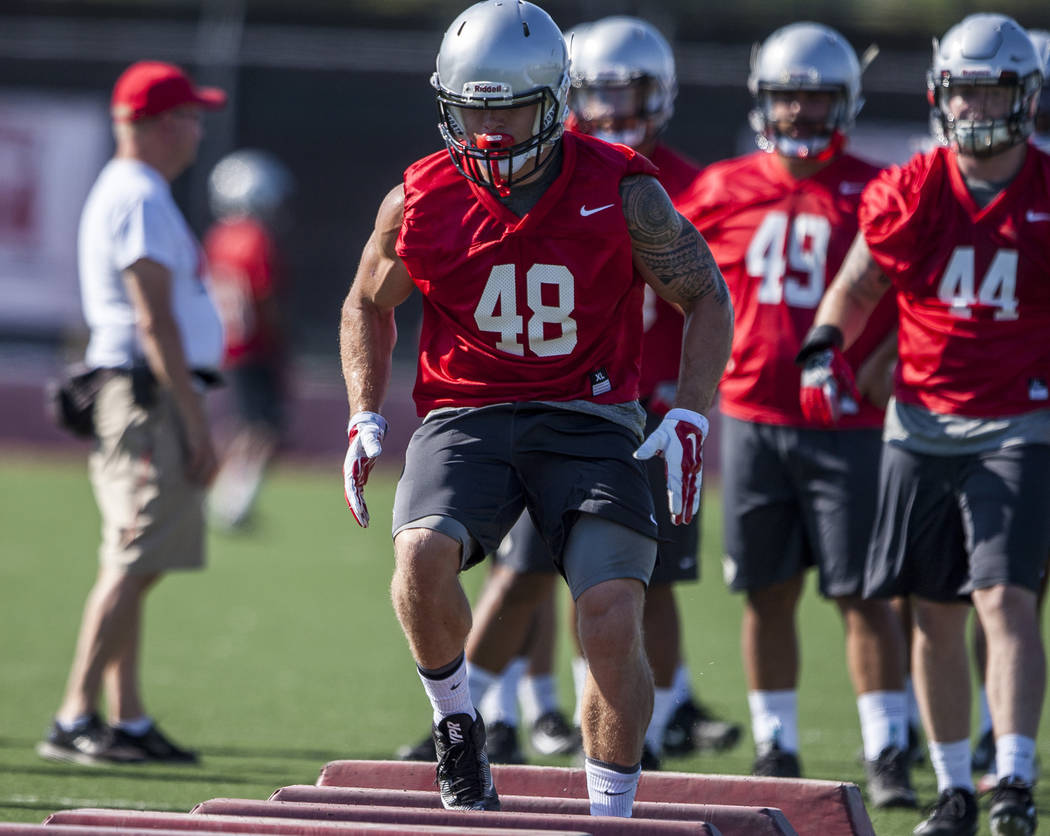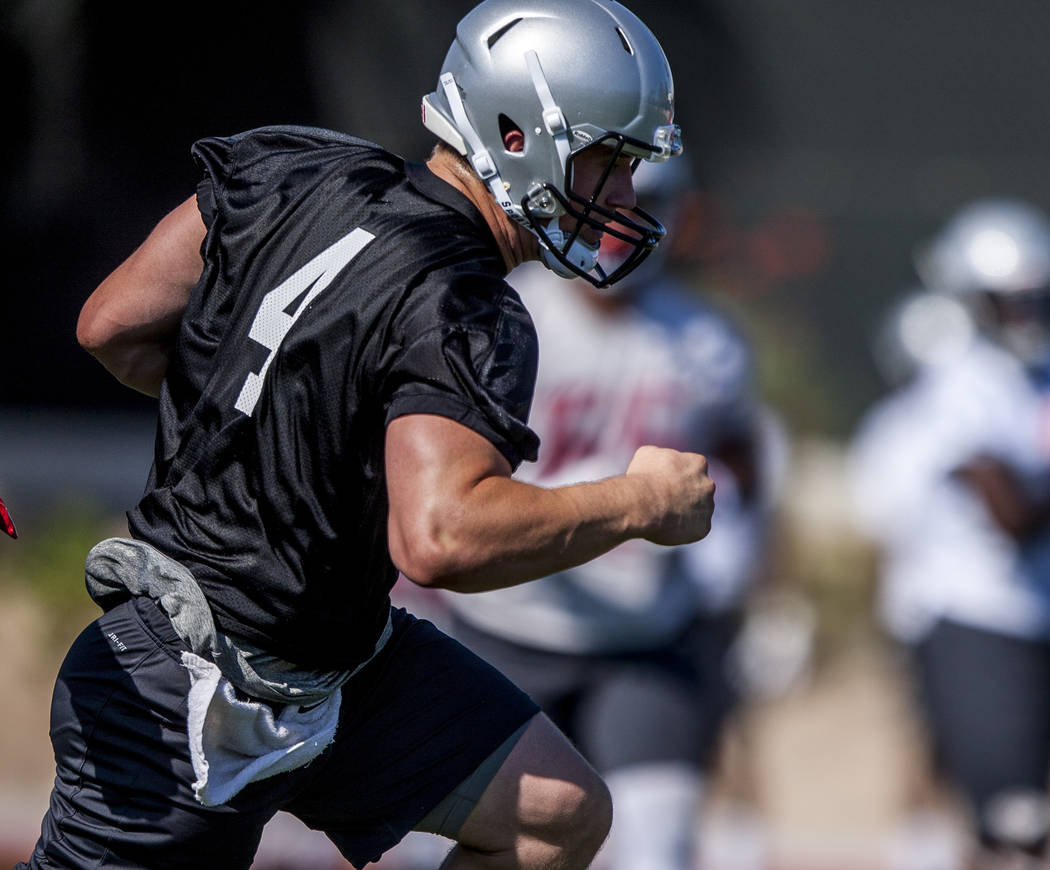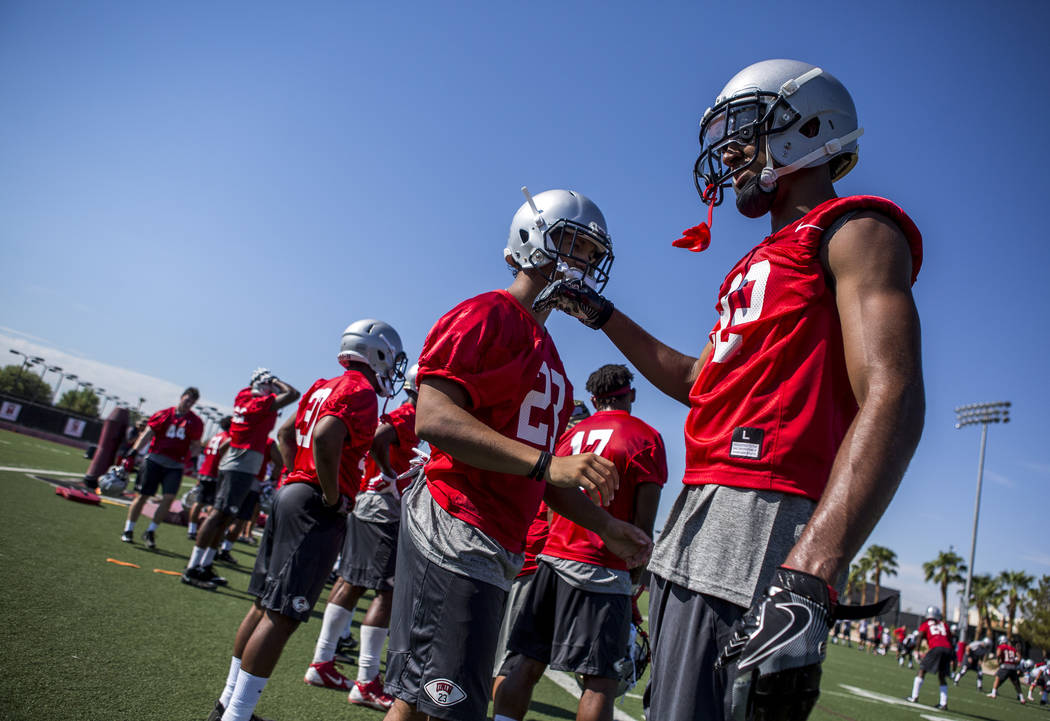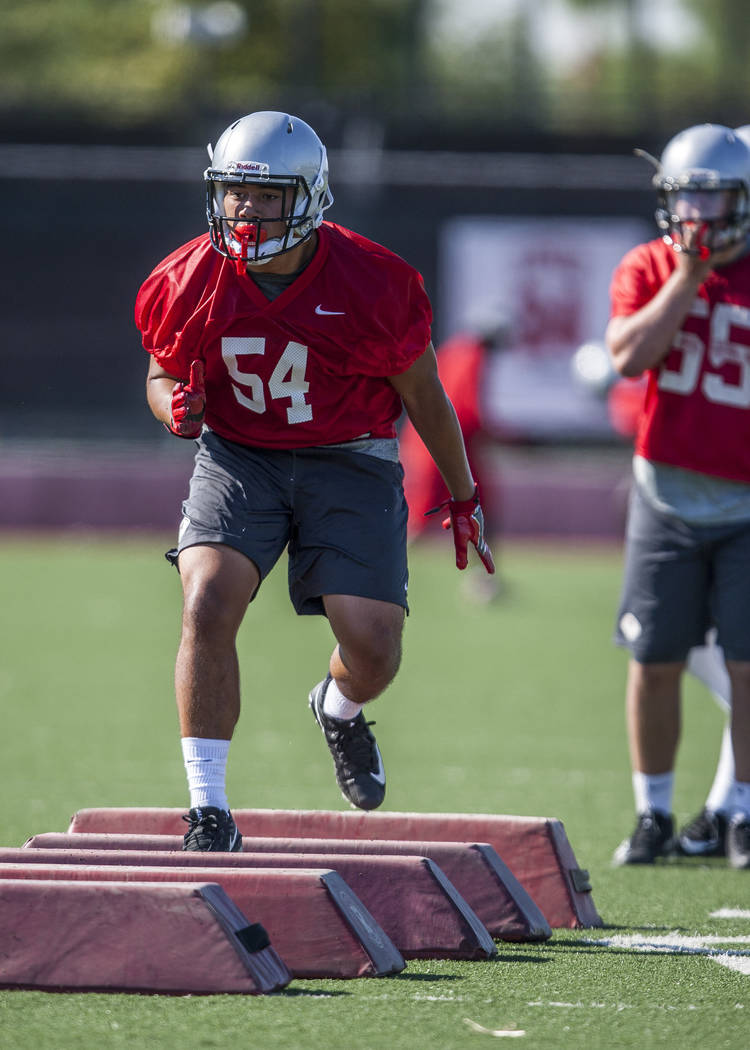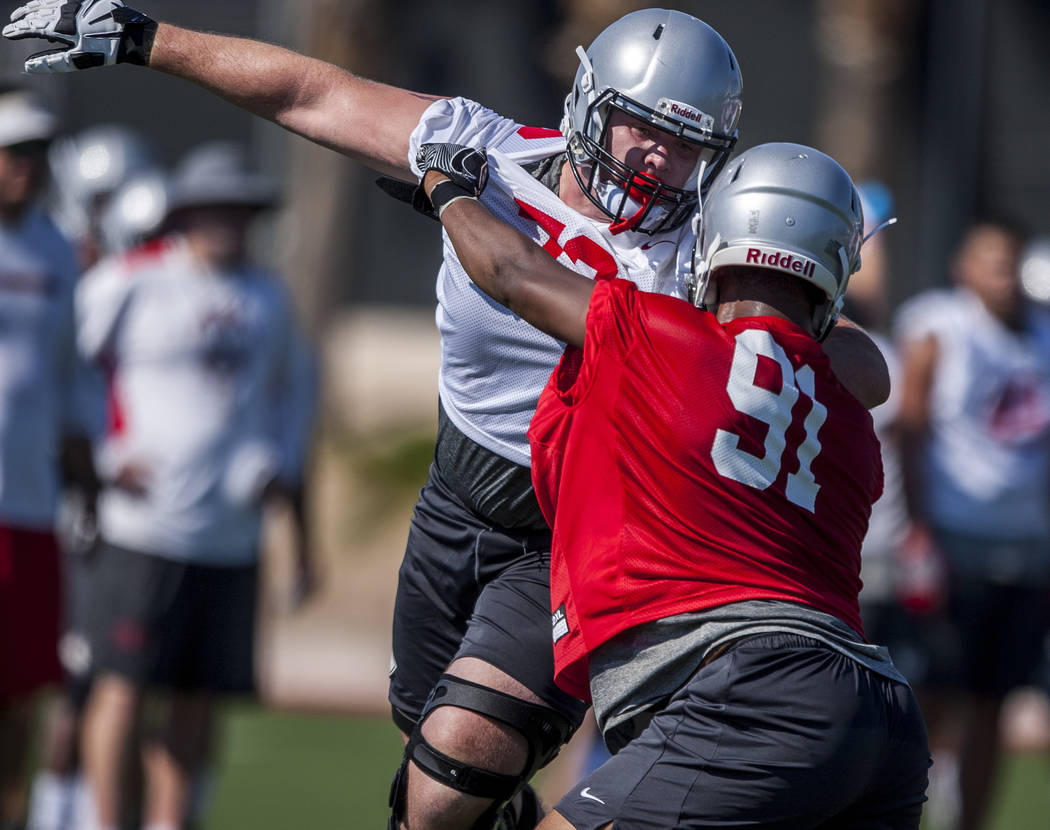 Wearing his trademark necklace clock, rapper Flavor Flav wasn't hard to miss Wednesday at Rebel Park.
He also wore a UNLV cap and knew he couldn't miss the preseason's first practice, especially since he has a direct connection. His godson, freshman running back Rashad Walker, plays for the Rebels.
"You'll be seeing me at a whole bunch of these UNLV games now," Flavor Flav (real name, William Drayton) said.
Flavor Flav said he had confidence Tony Sanchez would turn around the Rebels, saying he knows the coach from the days he led Bishop Gorman High School.
"I predict that this season will definitely be way better than last season, I know that," Flavor Flav said, referring to last year's 4-8 record. "I want to see us in a bowl. I think we can do it this year."
High expectations for ex-Hawkeye
Junior defensive end Jameer Outsey worked out with his new teammates. He announced last week he was transferring from Mesa (Arizona) Community College after beginning his college career at Iowa.
"A big, long guy, great first step," Sanchez said. "But coming out of a juco, there is a little bit of a transition, but being that natural pass rusher, he'll pick that up a little faster. He did some really good things today, so hopefully by the end of camp, he's comfortable enough to understand the defense and the scheme and where he fits in it. He adds depth to a pretty good group."
Outsey (6 feet 3 inches, 240 pounds) made 46 tackles, including 6½ sacks, last season at Mesa. He also intercepted two passes, returning both for touchdowns.
The opportunity is there for Outsey to compete for a starting job.
"It's always good to play and have the opportunity to play, but that wasn't the only factor," Outsey said of transferring to UNLV. "It's a beautiful city. At the end of the day, you can't go to a school just because of football. You've got a life outside of football. Everything is good for me. Everything is truly here that I need and I want for my future."
He said he was thrilled by his first day.
"I like the intensity and the tempo that's going on out here," Outsey said. "Everybody's so into it, excited. I love it."
Strong early impression
The Rebels are loaded at wide receiver, but freshman Drew Tejchman practiced with the second team. He signed with UNLV as a three-star recruit, according to Rivals.com and 247Sports.com.
Contact Mark Anderson at manderson@reviewjournal.com. Follow @markanderson65 on Twitter.