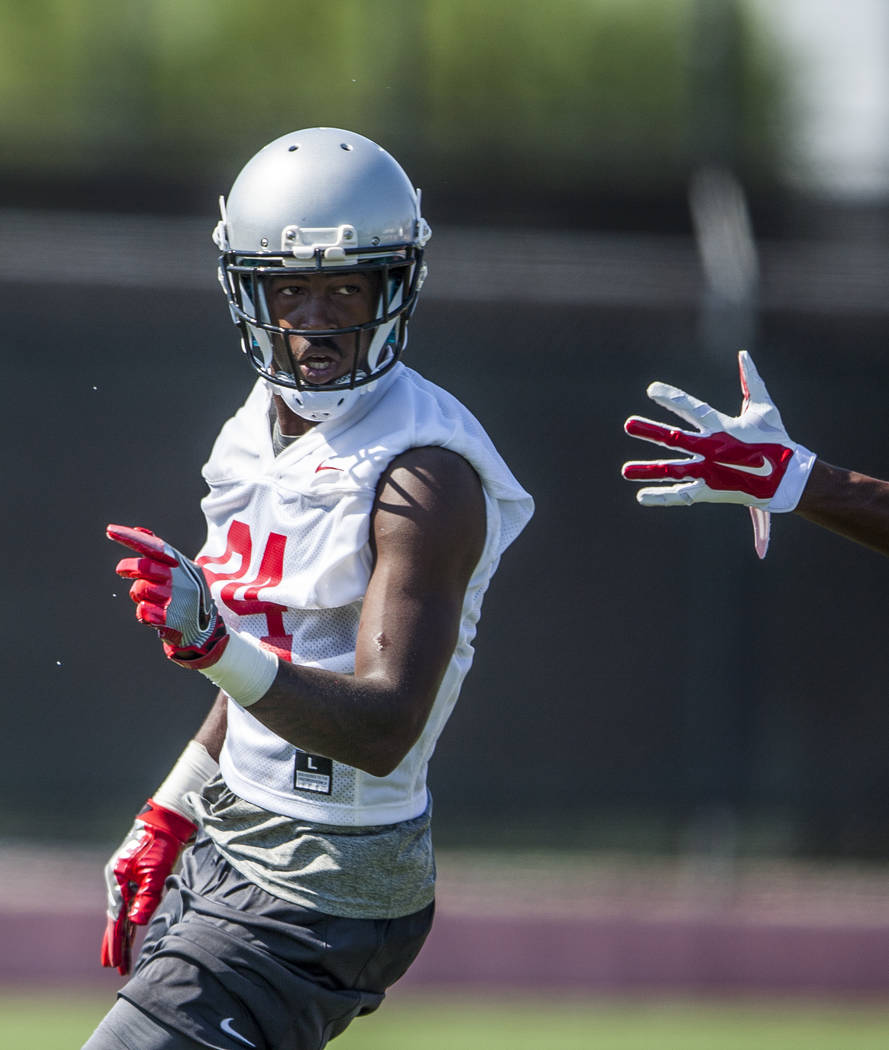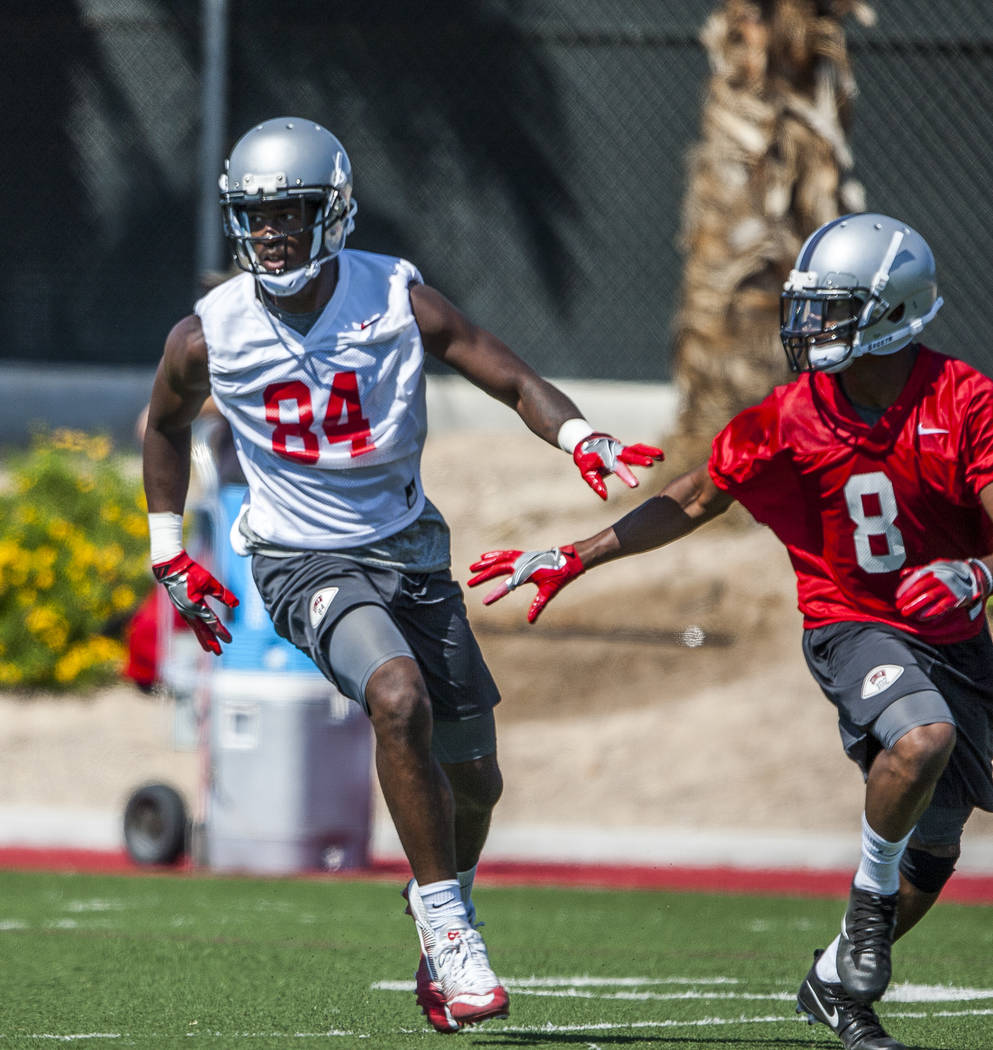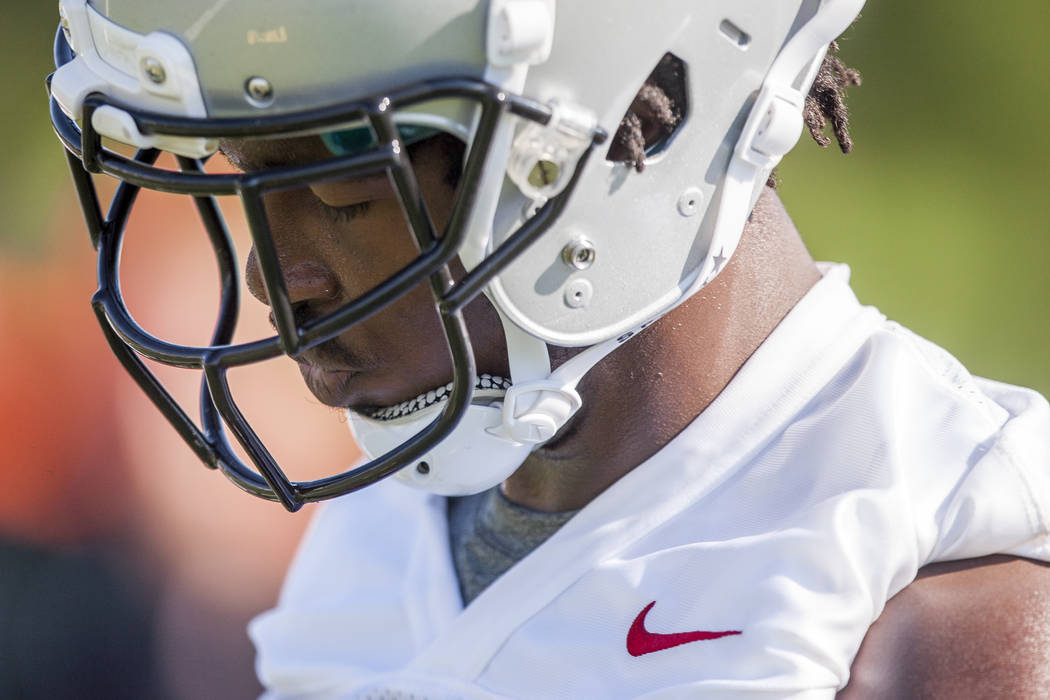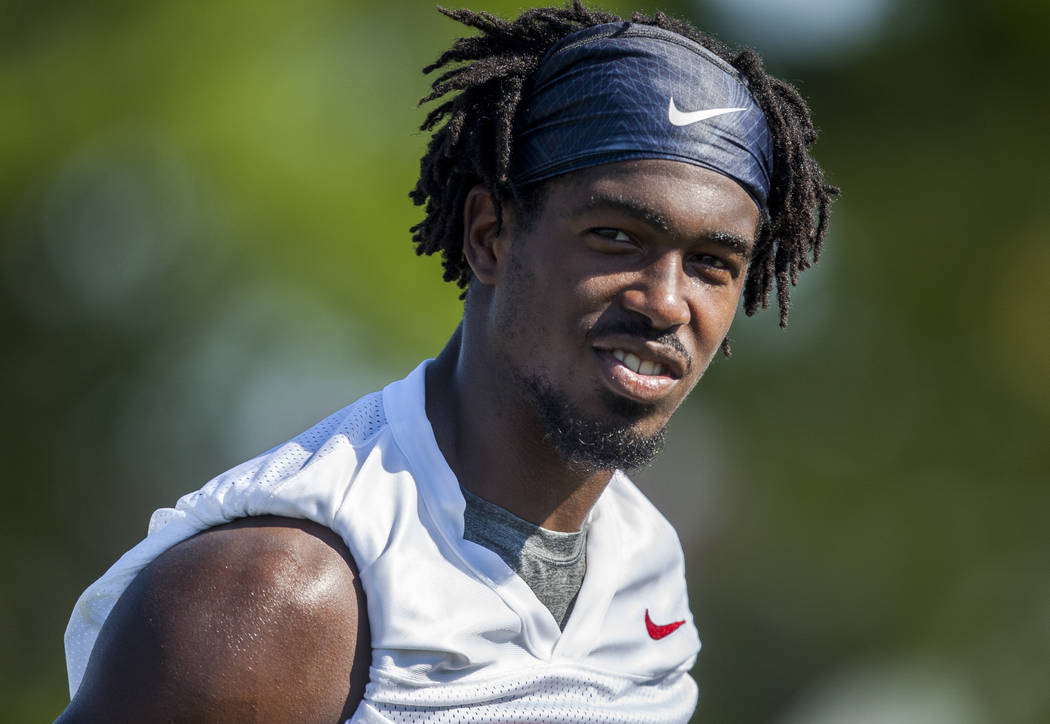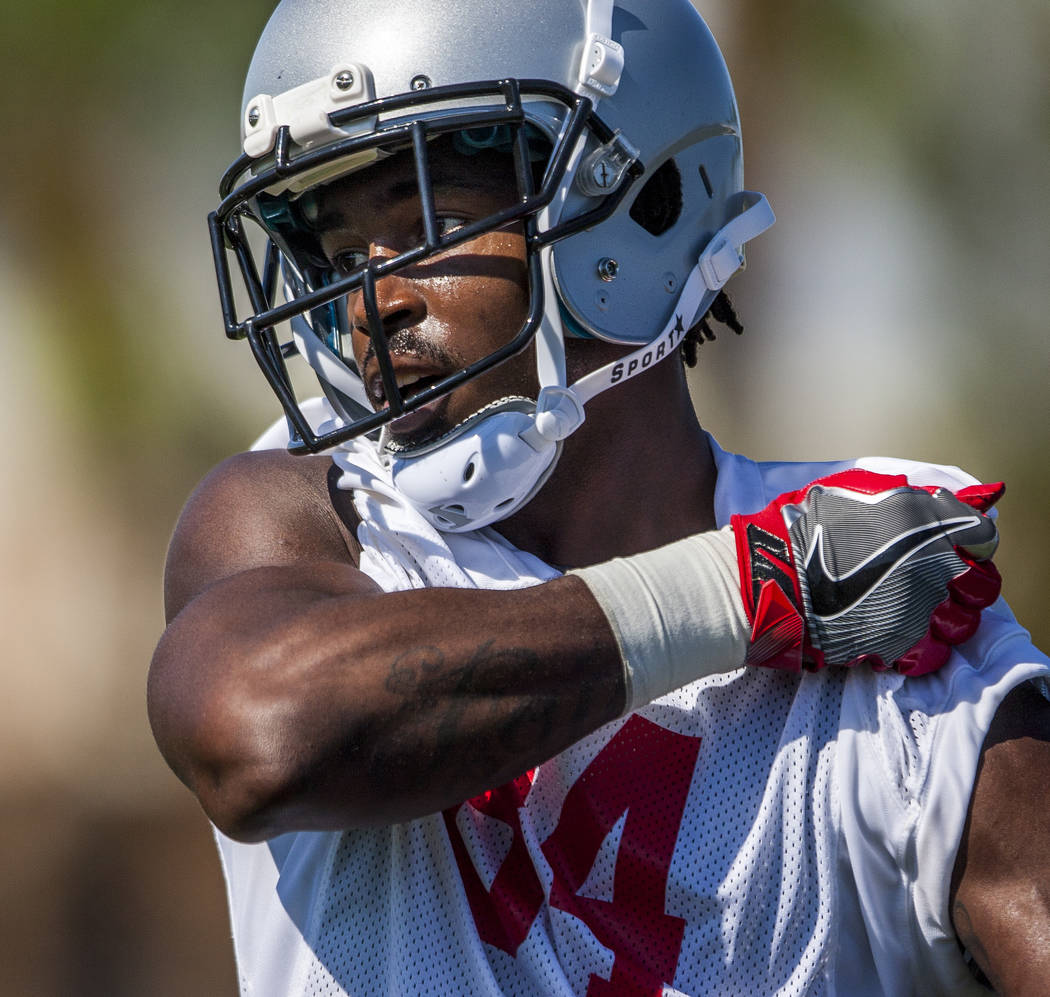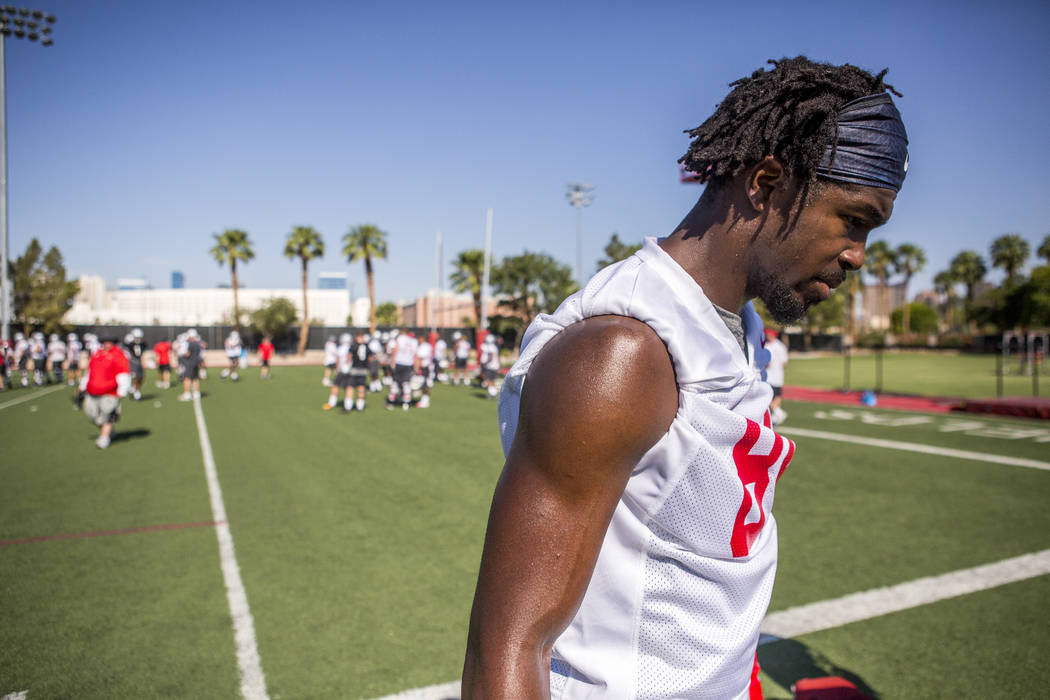 It was as if someone placed a curse on UNLV's wide receivers.
Training camp hadn't even ended last year when Kendal Keys went down with a right knee injury.
Brandon Presley made it to the season opener but was done after catching just one pass because of a broken right foot.
Five games into the season, Darren Woods Jr. injured his right knee.
And with two games remaining, Devonte Boyd broke his left arm.
"I've never seen anything like that in my life with all the receivers getting hurt," Boyd said.
Coach Tony Sanchez said he could remember only one other time in his football coaching career that one of his teams suffered so many injuries in a season. And even then, 11 years ago at California High School in San Ramon, California, the injuries were spread throughout the team.
So many in one position group? That's a different story.
The key, Sanchez said, is to use last season's experience in a positive way.
"Everybody understands how important it is to be really active in your recovery after practice," Sanchez said. "Bad breaks are going to happen. You become a tougher program because of it. Unfortunately, last year, it had a lot to do with the season (4-8) we had, but I can't imagine that happening twice."
He hopes not, anyway, as the Rebels get ready for another season. They open Sept. 2 against Howard at Sam Boyd Stadium.
All four receivers return, giving the Rebels a unit that will rival any in the Mountain West.
"We can do wonders," Keys said. "This year can be really big for us. Devonte is coming back from a good season; he's had a good season every year he's here. We've all had seasons where they were above decent. Now it's like we're better than we've ever been. There's no say on what we can do this season."
The receivers
■ Boyd (6 feet 1 inch, 185 pounds) is the headliner. The Basic High School graduate heads into his senior season third in the UNLV record book with 2,630 career receiving yards and seventh with 164 catches.
Opposing defenses focused their efforts on stopping Boyd last season as the number of healthy receivers kept dwindling. Should that group stay healthy, double-teaming Boyd won't be so easy.
"They can try, but then you're going to get punished with Kendal. You're going to get punished with Darren Woods. You're going to get punished with me," Presley said. "There are too many assets that we have that are going to punish teams. I feel like they're not going to have an answer for what we're going to be able to do this year."
■ Keys (6-4, 205) has proven he can take pressure off Boyd. Two years ago, he caught 43 passes for 515 yards and six touchdowns. Now Keys has two seasons of eligibility remaining, thanks to receiving a medical redshirt by the NCAA.
■ Presley (6-0, 180) also was granted a medical redshirt and is listed as the third starting receiver. The sophomore put together a promising training camp last year, and then after returning from injury, built on that play this spring.
■ Woods (6-0, 220) is with the second team but enters his sophomore season with the expectations of producing more like a starter.
It's a talented group of receivers, one that is capable of doing great things this season.
"Looking at the numbers that we have, we're grateful right now," Presley said. "We just pray that nothing happens like what happened last year, where so many people went down."
Contact Mark Anderson at manderson@reviewjournal.com. Follow @markanderson65 on Twitter.
UNLV's receiver injury list
Devonte Boyd — Missed final two games with a broken left arm
Kendal Keys — Injured right knee in training camp
Brandon Presley — Broke right foot in season opener
Darren Woods Jr. — Injured right knee in fifth game