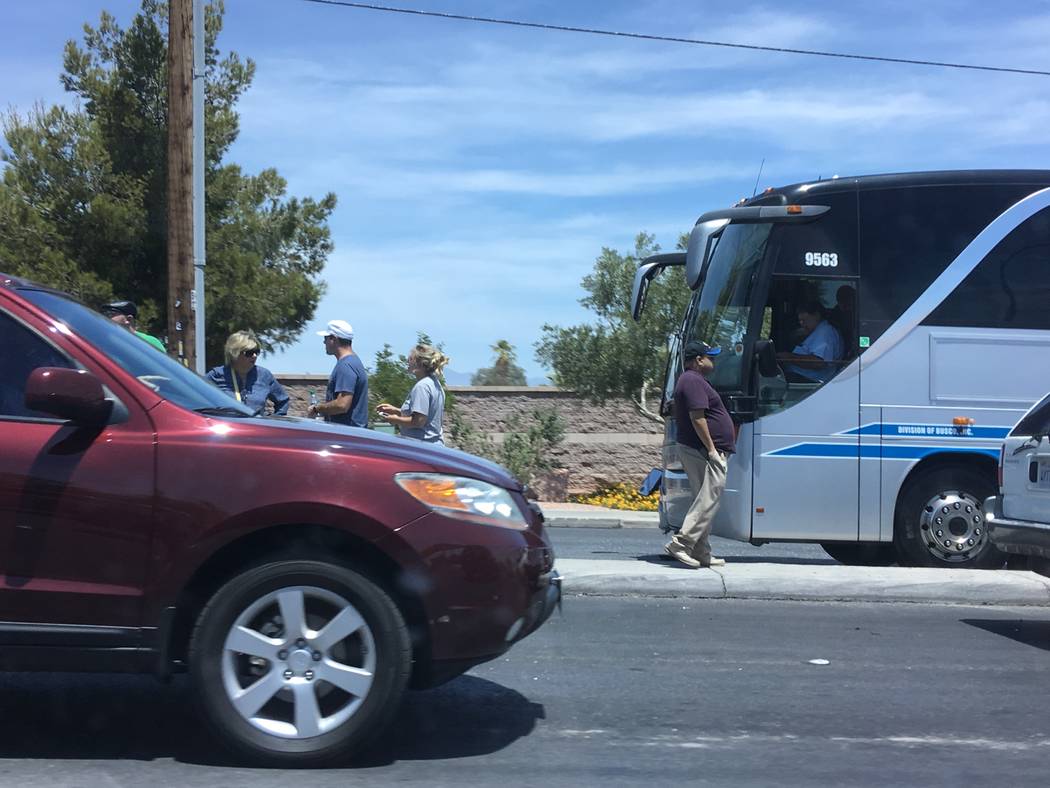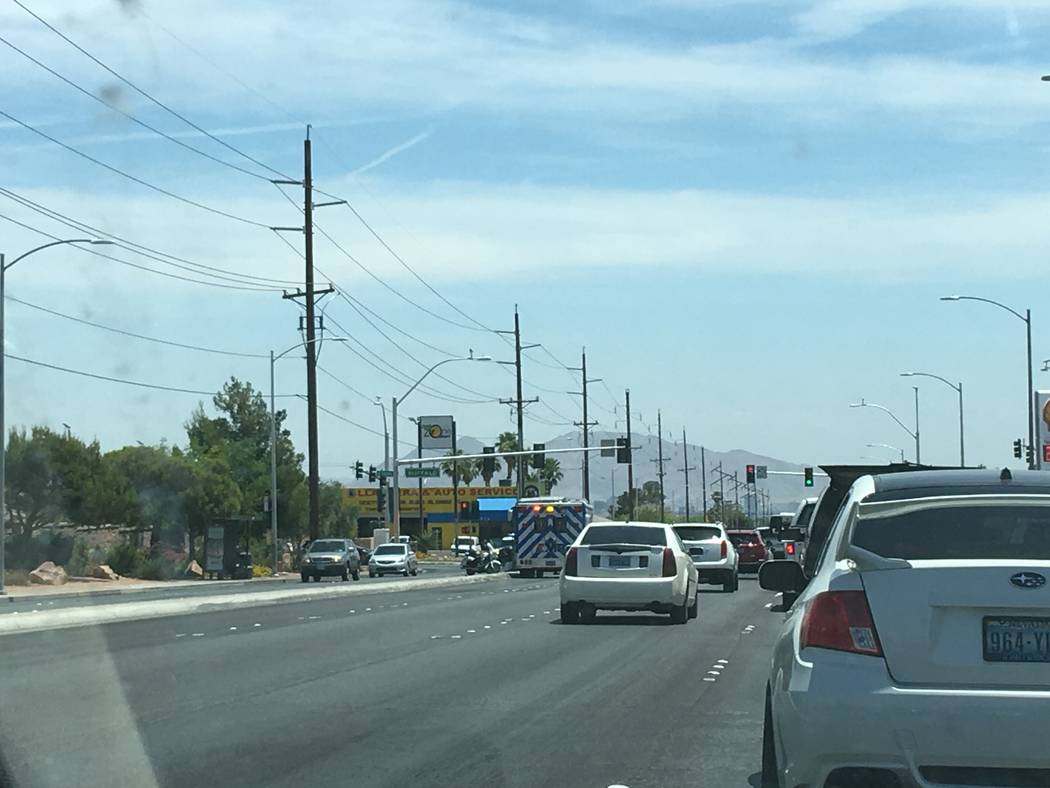 A six-vehicle traffic crash occurred near the intersection of Buffalo Drive and Charleston Boulevard after a sedan ran a red light Saturday morning.
At 10:49 a.m., the Metropolitan Police Department responded to a crash involving a tour bus and five passenger vehicles. An investigation showed a white four-door sedan ran the light at Charleston and Buffalo and collided with the tour bus and flipped over, police said.
The Arrow Stage Lines tour bus was turning left onto Charleston when the sedan struck its back end. The four other vehicles that were struck were waiting to turn left onto Buffalo when the sedan flipped over, police said at the scene.
The white sedan's occupants, an elderly couple, were transported to the hospital with nonlife-threatening injuries. No one else was injured, police said.
The Buffalo-Charleston intersection has a large debris field, and westbound Charleston traffic is reduced to one lane. Police are asking drivers to avoid the area.
A woman who declined to give her name said her 6-year-old daughter was in one of the cars with her when the crash occurred, but neither was hurt.
Contact Max Michor at mmichor@reviewjournal.com or 702-383-0381. Follow @MaxMichor on Twitter.