Key facts about the third presidential debate
October 18, 2016 - 10:16 pm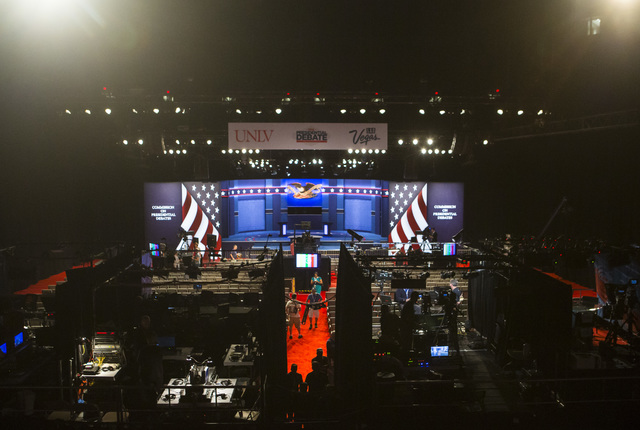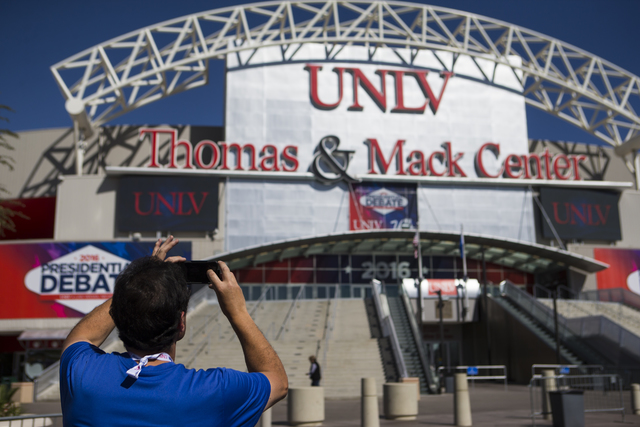 Presidential candidates Hillary Clinton and Donald Trump square off for a final debate Wednesday night at the Thomas & Mack Center at UNLV. Some key facts about the 90-minute rhetorical bout, which begins at 6 p.m. PDT:
▶ Tens of millions expected to watch on TV or on the internet. Review-Journal reporters will live-blog from the debate.
▶ Fox News anchor Chris Wallace, son of legendary newsman Mike Wallace, will moderate.
▶ No commercial breaks or planned interruptions.
▶ Six topics will be covered, broken into 15-minute segments. They are debt and entitlements; immigration; the economy; the Supreme Court; foreign hot spots; fitness to be president.
How to watch
▶ When: 6 p.m. PDT
▶ Where: UNLV Thomas & Mack Center
▶ TV: Live coverage on major networks, including NBC, FOX, CBS, PBS, Univision, CNN, C-Span, MSNBC and Fox News
▶ Online: Live streaming on most major news websites